1:32 21st Century Toys Ultimate Soldier WWII German Army Infantry 2 Figure Lot Ultimate Soldier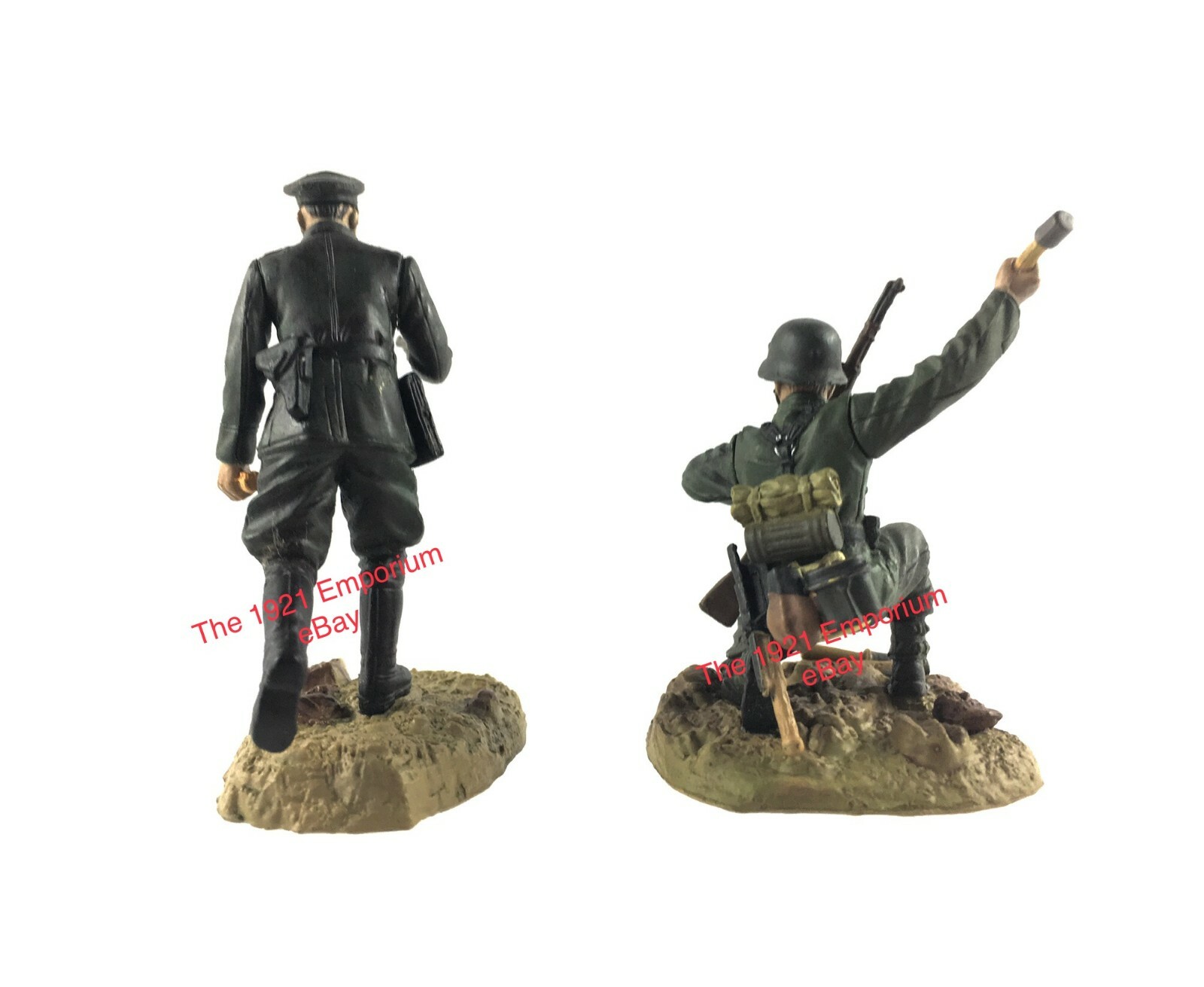 Бренд: Ultimate Soldier
Размер: 54mm (Go to The 1921 Emporium Store)
Характеристики
Color
Multi-Color (Go to The 1921 Emporium Store)
Legal
Auction by: The 1921 Emporium
Theme
WWII (Go to The 1921 Emporium Store)
Country/Region of Manufacture
Unknown
Material
Plastic (Go to The 1921 Emporium Store)
Manufacturer
21st Century Toys
Soldier Type
Infantry (Go to The 1921 Emporium Store)
Type
German Soldier (Go to The 1921 Emporium Store)
The 1921 Emporium
eBay's #1 Source for New & Used Scale Military Collectibles!
Up For Sale
Manufacturer: Brand / Series: Item:
21st Century Toys Ultimate Soldier Soldier Figures
Item Description
Important Item Information
Up for sale is a USED 21st Century Toys, Ultimate Soldier Collectible Figures Lot. The items are 1:32 in scale. The items may have scratches, scrapes, broken or missing parts. Please refer to the pictures provided and make your own judgement on the overall condition of the item. If you need any additional information please ask before your purchase. The item you see pictures above is the item you will receive.



If you have any questions at all please send me a message.
Please be aware that we take longer to ship than normal.
Save with combined shipping! Check below to see if this item is eligible.

***Please be aware these items are fragile and have many small parts that may break off while being mailed and you may need to conduct repairs. If this is something your not prepared or willing to do then please move on from this listing.



Shipping & Handling
Domestic & International Information
Most items ship via USPS. The domestic shipping price includes the cost of tracking or delivery confirmation. The shipping cost is flat rate (one price for all) to all domestic buyers, this saves massive amounts of time. Shipping may be combined or discounted if possible for multiple items purchased together in the same time frame. If you have questions about shipping costs please contact us.
All international Shipments are handled by eBay's Global Shipping Program, if you country is not serviced by the eBay's Global program we will not ship to you.
Shipping Destinations:
Continental U.S. - Flat Rate Cost
Alaska & Hawaii - Contact of Cost
International - eBay Global Shipping Program (Limited Countries)
Payment Information
Payment Details





Paypal is the preferred form of payment. Payment is due 72 hours after the auction ends. If 72 hours passes without payment then the item may be relisted or offered off as a second chance offer to another buyer. If there is a delay on payment please contact us within the first 72 hours of the auction/listing closing to avoid the item being relisted or offered off to another buyer.
Terms & Conditions
Listing Disclaimer
All sales are final. We do not accept returns. We describe or photograph the items to the best of our ability. There are multiple pictures available with most listings in order for you to review the item you intend to purchase. Any important product or product-condition related questions need to be asked before the auction or listing has ended and not afterwards. By purchasing from us you acknowledge that you have read the entire listing, understand what you are purchasing and agree to any terms or conditions listed above or within the listing. Any attempt to copy or use the information/content is strictly forbidden. Copyrighted images/material are the property of the licensed companies and are used for reference material or identifying purposes in the listing only.

Frequently Asked Questions
Product / Listing FAQ's
1. Question: Is the Item made of "Diecast"
1. Answer: "Diecast" or "Die Cast" is not a material, It is a manufacturing method.
2. Question: I received the item and its not Metal, it's too light.
2. Answer: Metal alloys have come along way since the dark ages and the weight of an item does not reflect the material used in many cases. Most metal alloys are as light as plastic.
3. Question: The Tank I purchased was listed as Diecast and the item I received isn't completely metal.
3. Answer: "Diecast" does not mean the item is completely made of metal. In "diecast" collectible manufacturing it is used to tell the consumer the item contains Die Casted Metal Parts. Each manufacturer and product line contains different amounts of Metal parts.
4. Question: The item I received isn't the exact same color as what I see on the listing page.
4. Answer: Check your monitor graphic settings; and the age of the monitor you use may alter the color seen. If you use a cell phone to view the listing some phones filter the light on the screen altering what you see.
Contact Us
Domestic & International Information
Any Questions at all please contact us via the eBay messaging system. Please allow up to 48 hours for a response.