10K Gold Vintage Intaglio Roman Soldier Tri-stone ring Sz.3 3/4 w/3 Other Rings Без бренда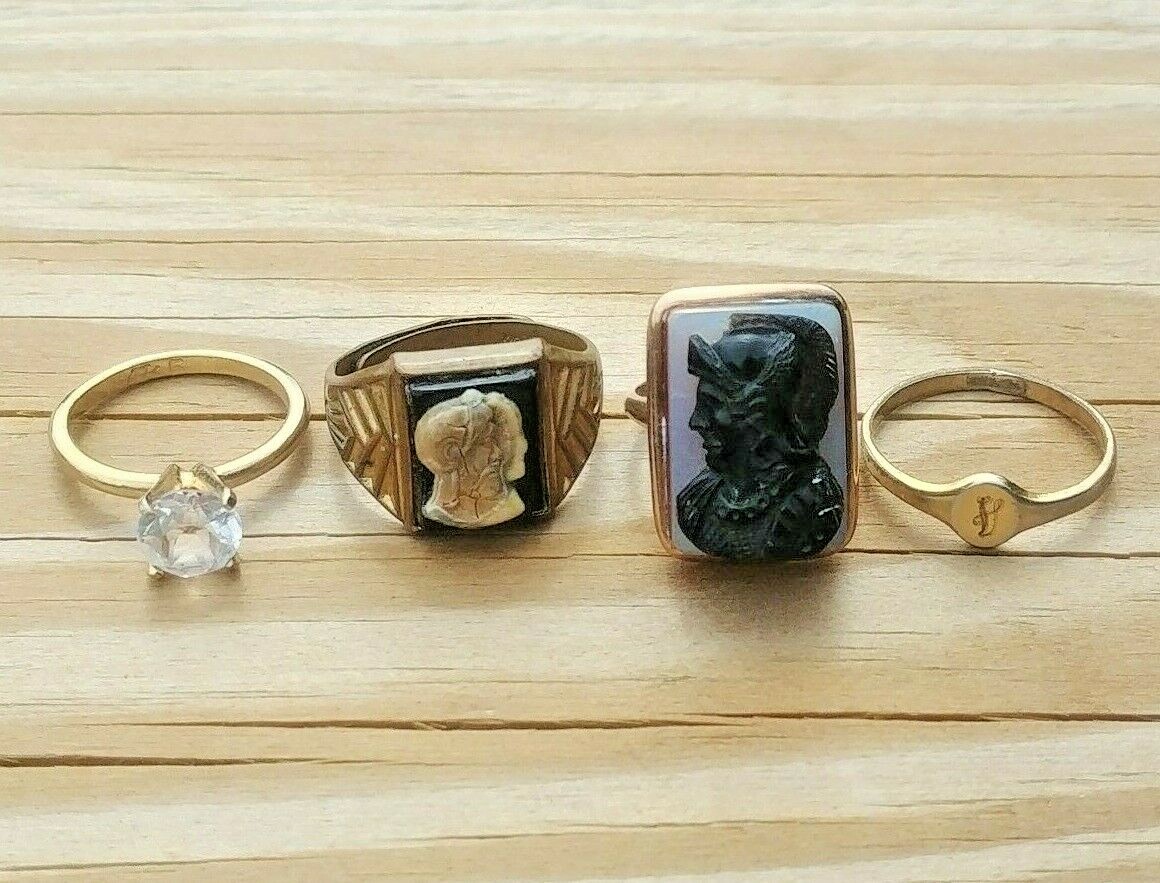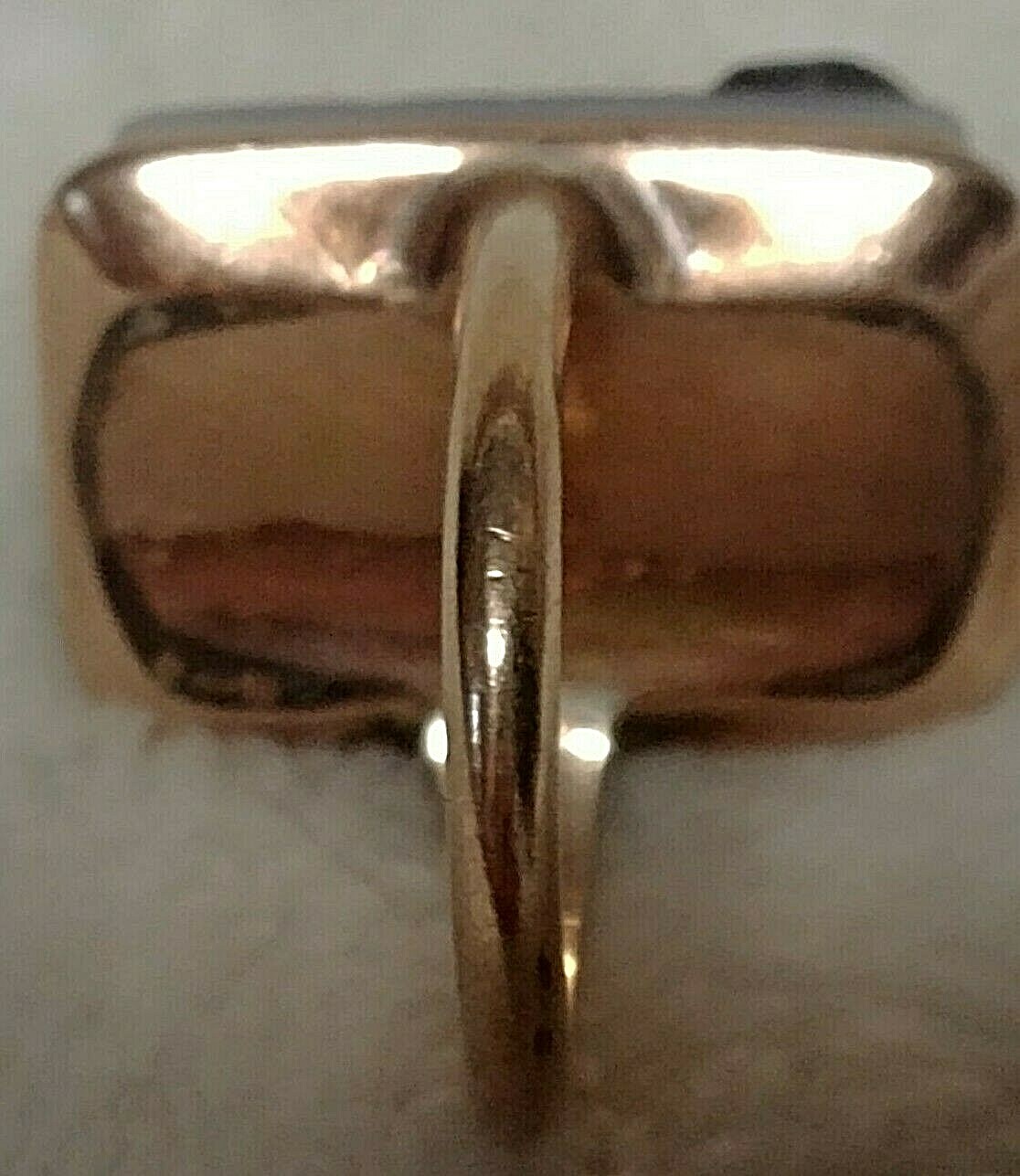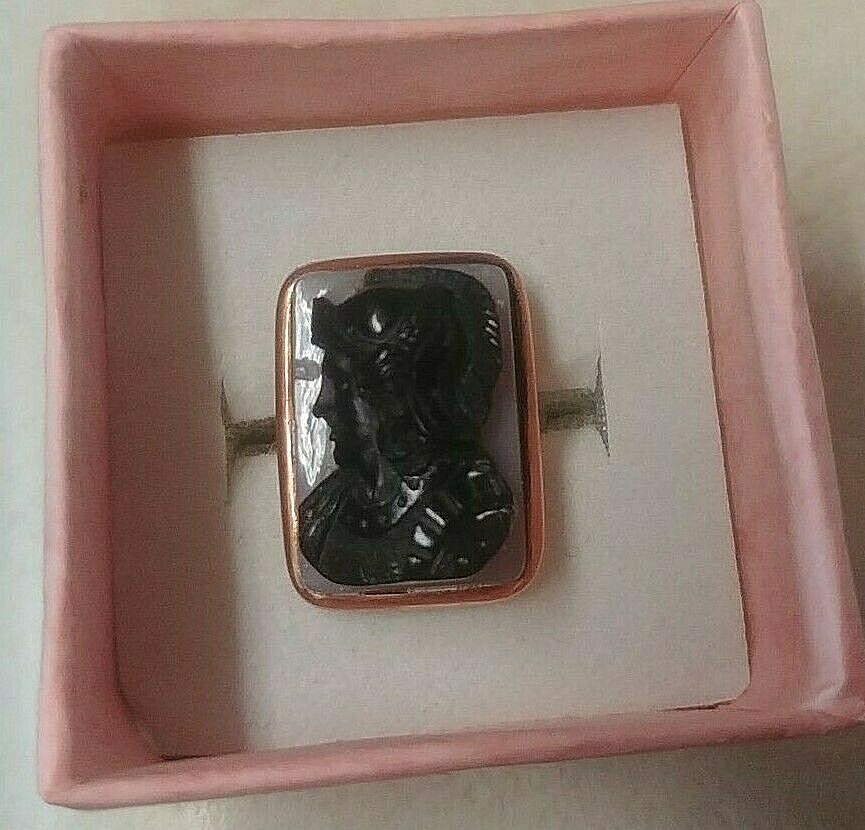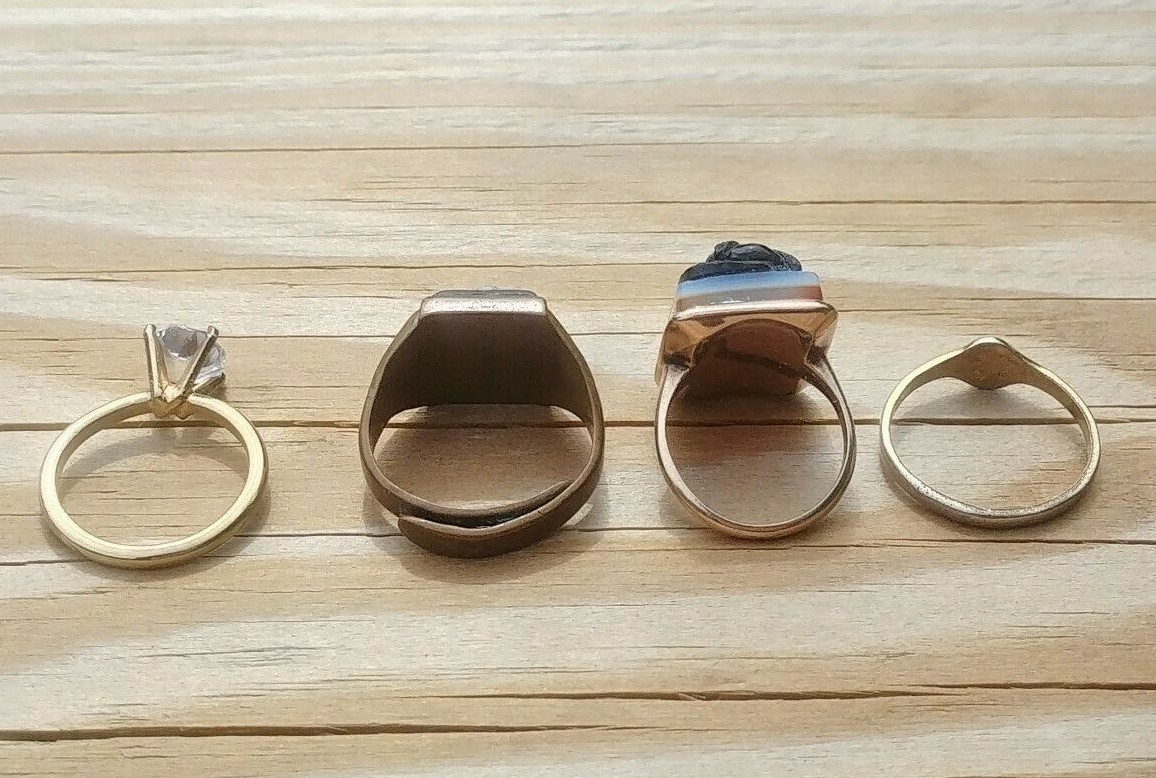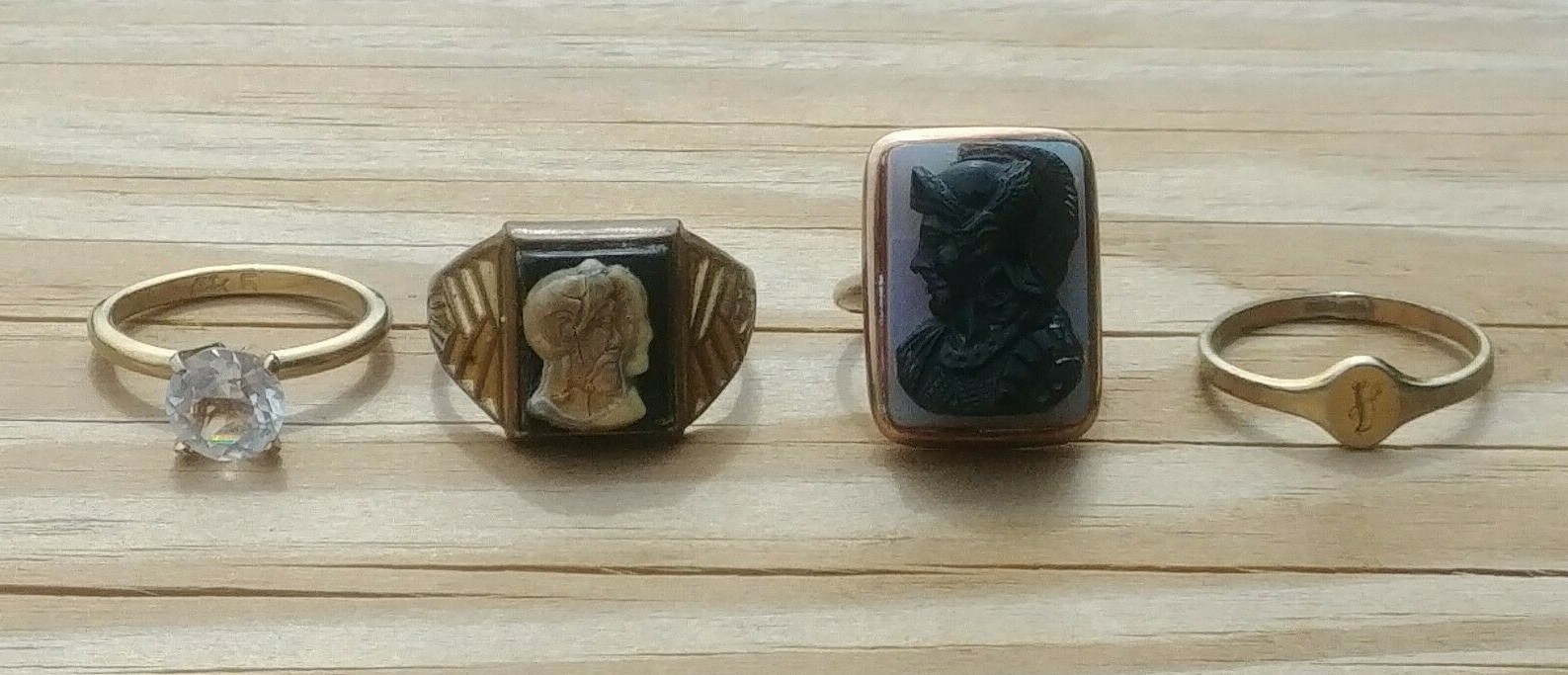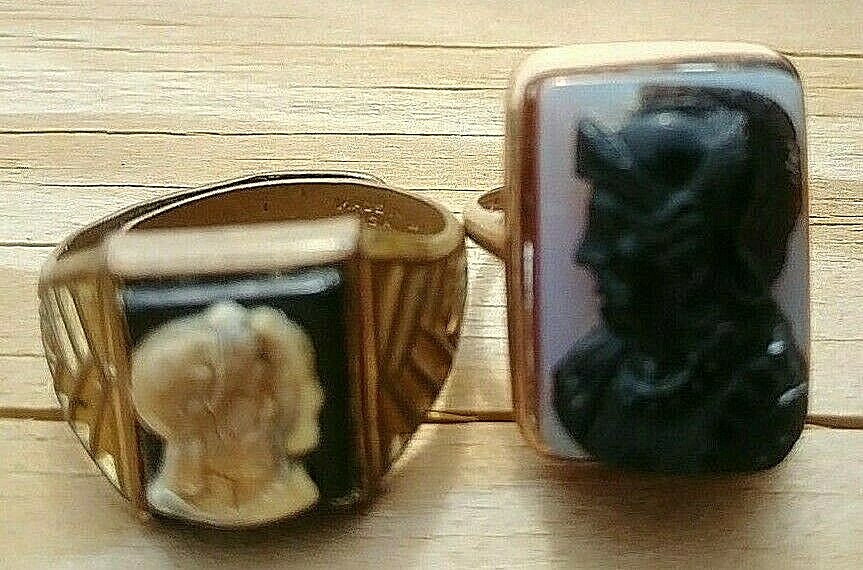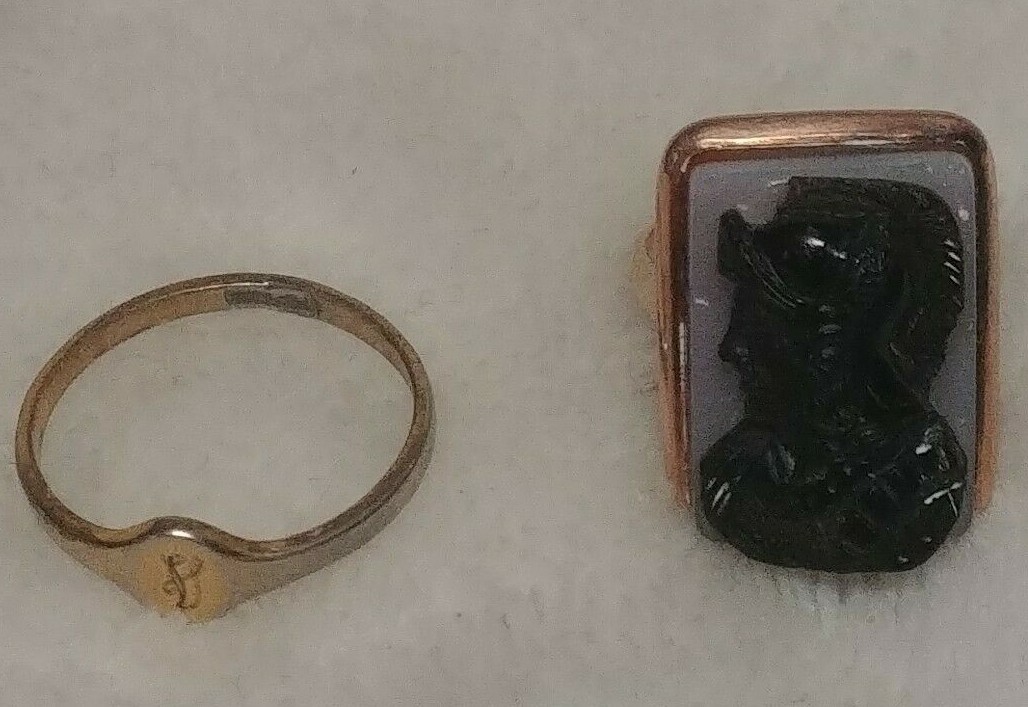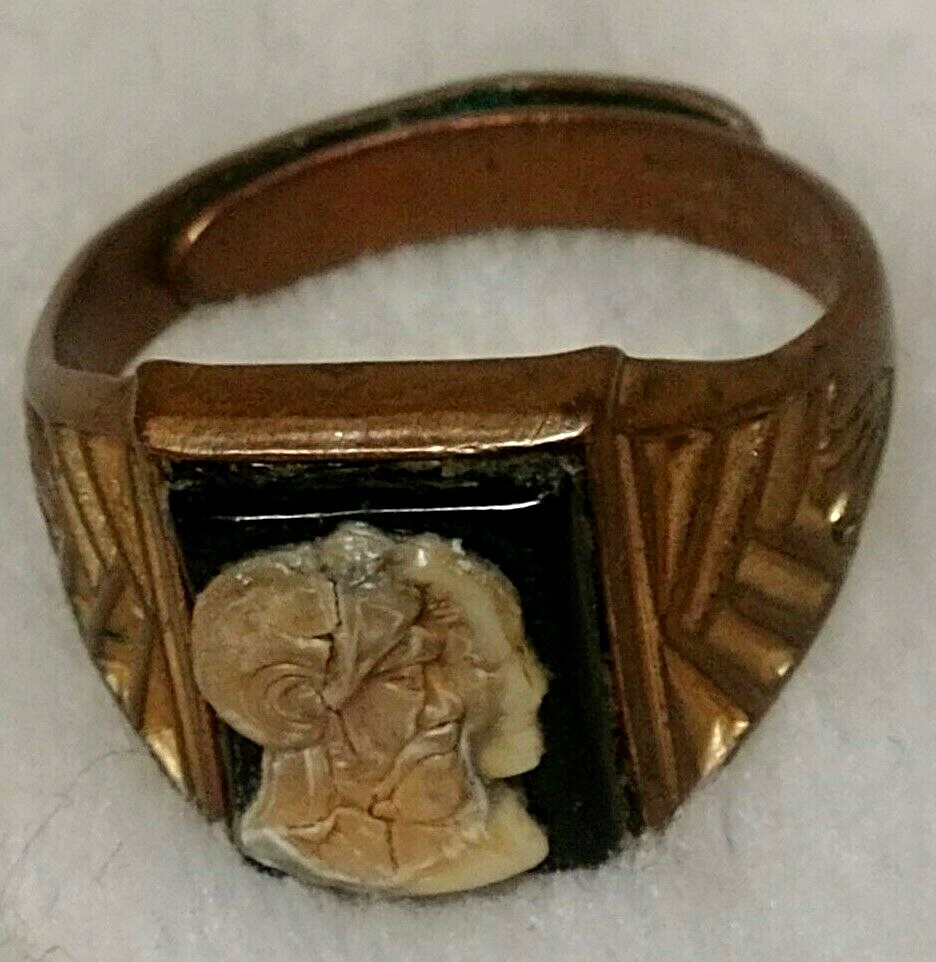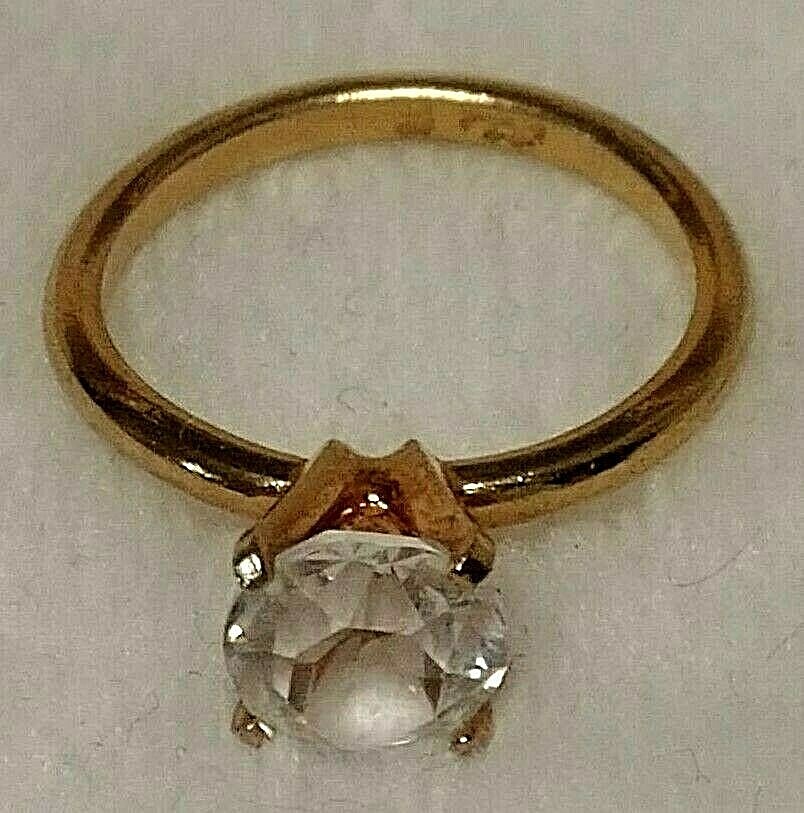 Характеристики
Featured Refinements
Vintage Gold Ring
The price is for 4 Rings total!
I am unsure of the stones used for this pretty Vintage/Antique Intaglio ring and am also unsure of the year it was made (see photos 1-5). The top black stone is what I believe to be an outline of a Roman Centurian. The center stone is milky white in color and does have a few tiny chips, the largest of which is close to the soldier's forehead (see pic #5). The lower layer stone has both brown and green tones to it. The ring isn't marked but I did have it checked and it came out as 10k Gold. There is some rubbing of the gold on the inside portion that sits against the finger. The yellow gold does have a hint of rose gold in it, especially in certain lighting. The size is approximately 3 3/4 -4. The face of the ring is approx. 3/4" long x 1/2" wide. The weight of just the 10k intaglio ring is approximately 6 grams. Please consider the description and view all photos as I don't accept returns.
You will receive 3 other rings along with the Roman Centurian ring, which includes a 10k GF approx. size 6 signet ring marked ESPO with the letter A or V, not sure which and 2 Uncas (U with arrow through it) rings. The clear stone Uncas is a approx. size 6 and the Intaglio Uncas is an adjustable ring (I saw a similar ring selling for $59). I don't believe either of the Uncas rings is in a precious metal but the Intaglio Uncas appears to be quite old. Please be aware that these are all used items and do show wear. Again, ring sizes are approximate. See photos.
Thank you for viewing this item and please check out my other listings.