1915 Panama-Pacific Exposition Commemorative Medal, Safety Conference, NSC Без бренда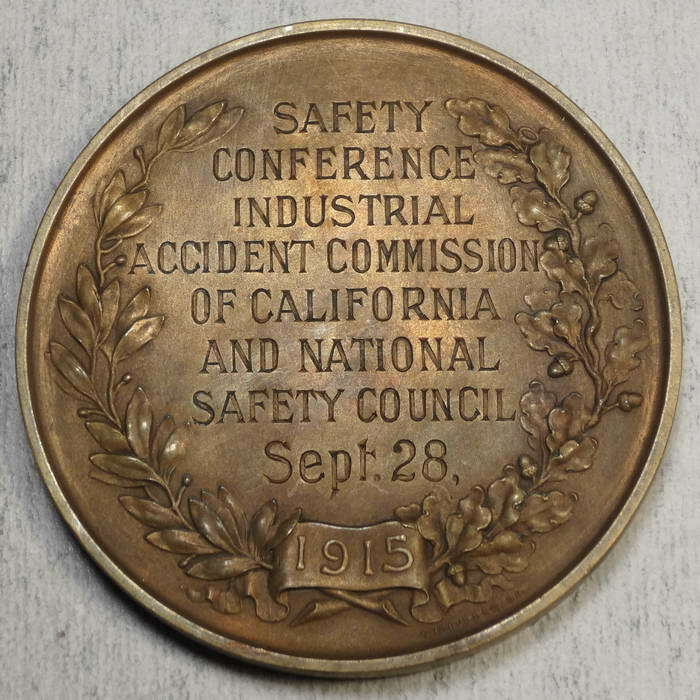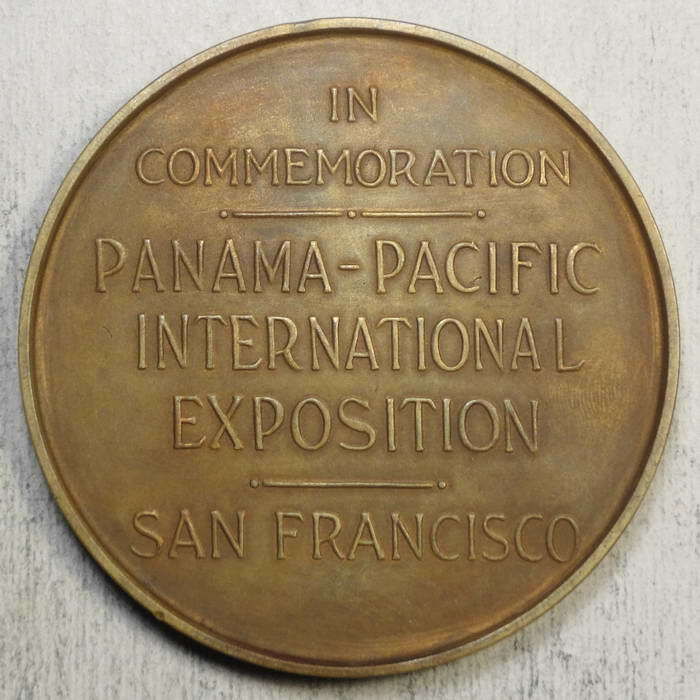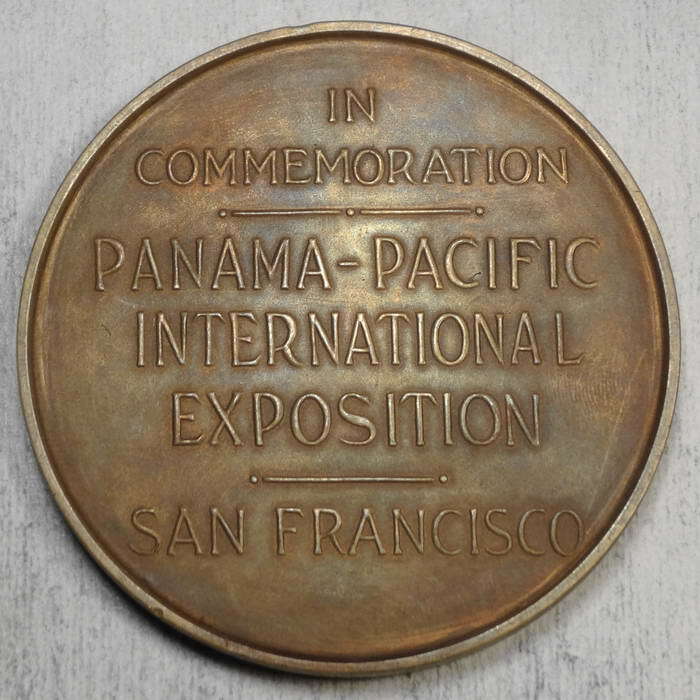 Large format Bronze commemorative medal from the from the 1915 Panama-Pacific International Exposition in San Francisco. 3" diameter in standard "French Bronze", struck by or for the Shreve Company of San Francisco, famous Jewelry firm and maker of a large number of Expo-related souvenirs. This was a stock design with a Reverse left blank at center as struck, to be engraved with the name of the particular organization it was given to. Rather than an award, it was to commemorate one of the many organization's meetings held at the 1915 event. By definition, each is unique - in general terms all are scarce to rare, and do not appear on ebay all that often. This particular medal is for a safety conference held September 28th, 1915 between the Industrial Accident Commission of California, and the National Safety Council. Almost Uncirculated, signs of light handling and almost certainly lightly cleaned a very long time ago, some mild toning now, no damage noted. Unfortunately, these were apparently not issued in a specific case or box, as I have never seen one holdered as such. An example of this same medal that sold on ebay in 2013 was in an aluminum case, however that was a standard Scoville Co. case used for the Saint Gaudens commemorative medal from the 1893 World's Columbian Exposition. The medals being the same size, someone chose to place it within that case apparently for protection. Offered out of my reference collection of PPIE Exonumia. I am happy to combine shipping for multiple items – please use the ebay Shopping Cart feature and ASK FOR AN INVOICE before payment. Please contact me for a quote. I ship at my actual cost for Insured First Class Mail.
Please Note: We require payment within four days of purchase, unless you contact us for other arrangements in advance of purchase. Items not paid for within 4 days will have an automatic unpaid item case opened - please do not make a purchase unless you intend to honor your commitment. If you have any questions, please email. Please note our hours below and if needed contact us at least 24 hours before close of listing. Buy or Bid with confidence: we have a heritage to 1937, and loads of good eBay Feedback, where I have been selling since 1997. Good Luck & Good Hunting! Tipsico Coin, Corvallis, Oregon. Mon.- Fri. 10 AM - 4 PM PST.