1976 BICENTENNIAL SILVER PLATED SPOONS WM ROGERS Mfg Co. IS PRESIDENTIAL SPOONS WM Rogers Manufacturing Co.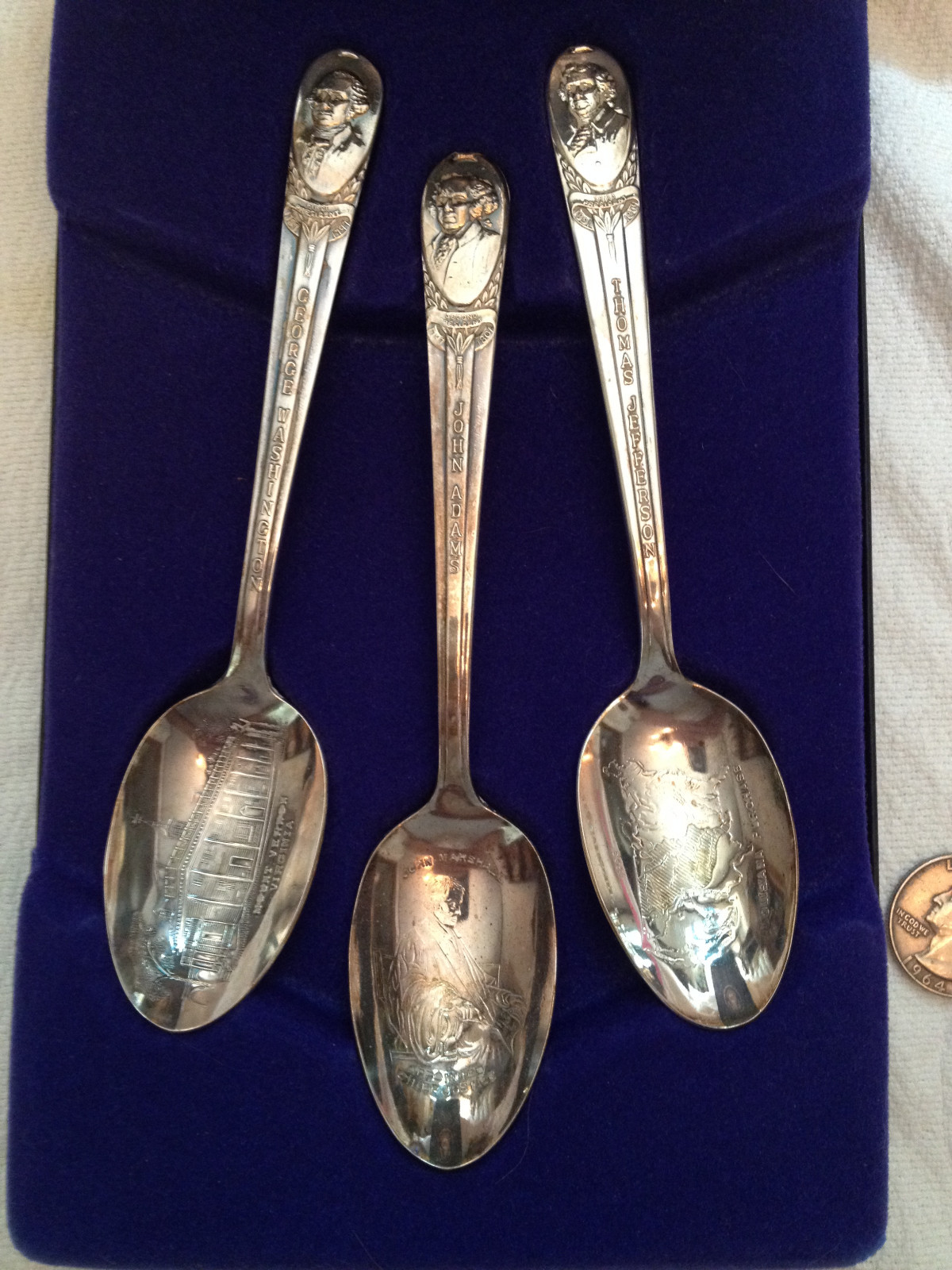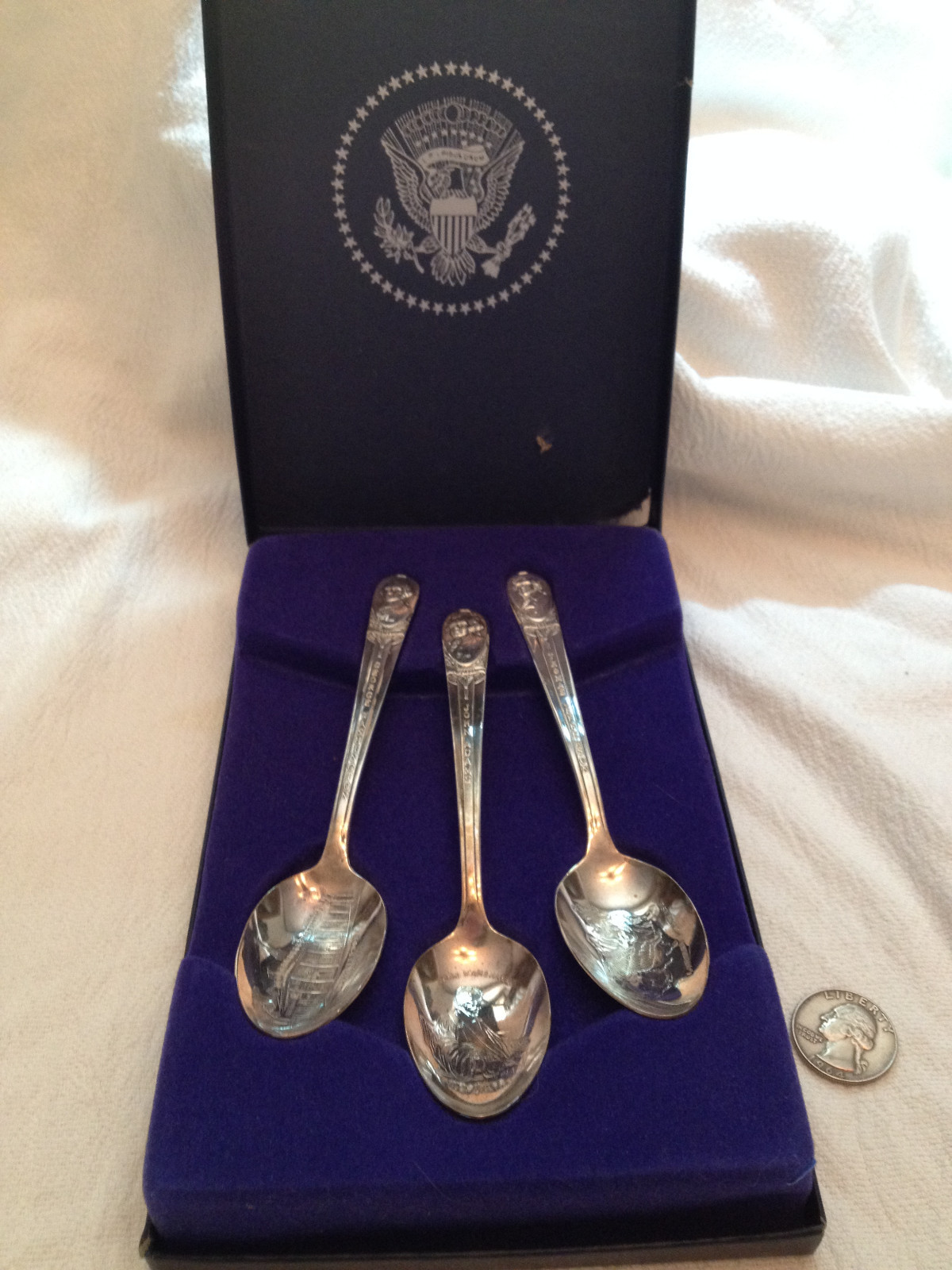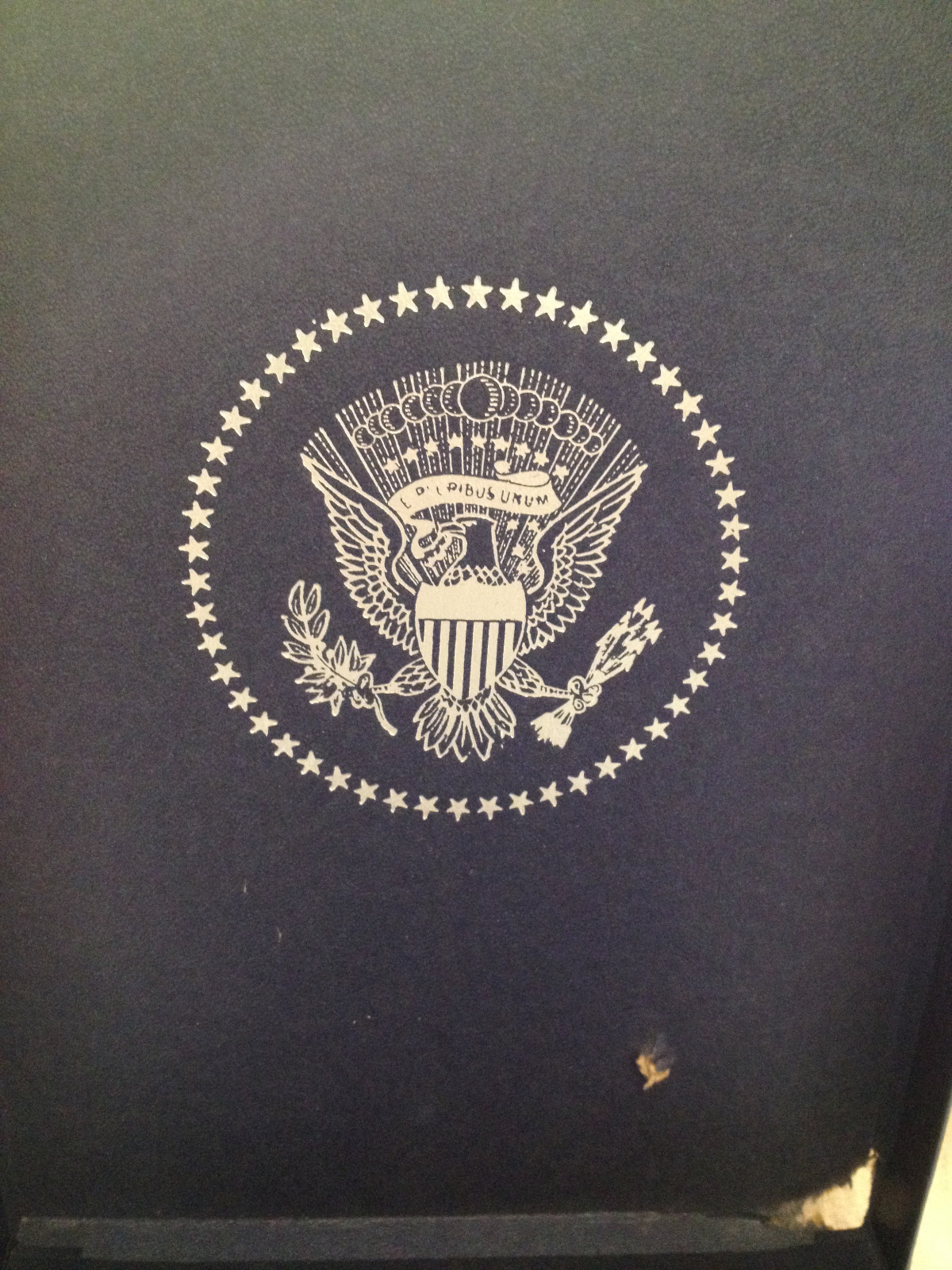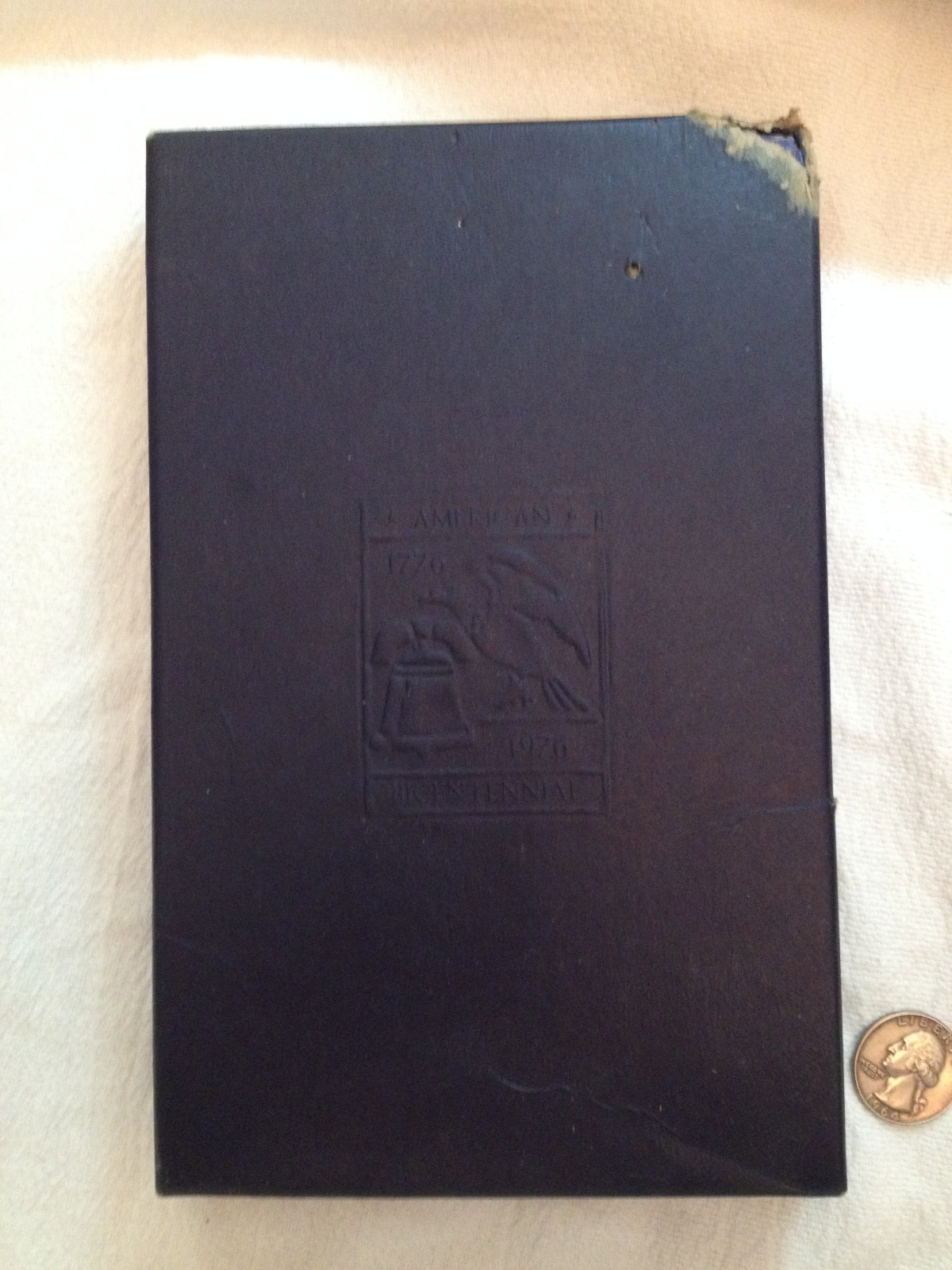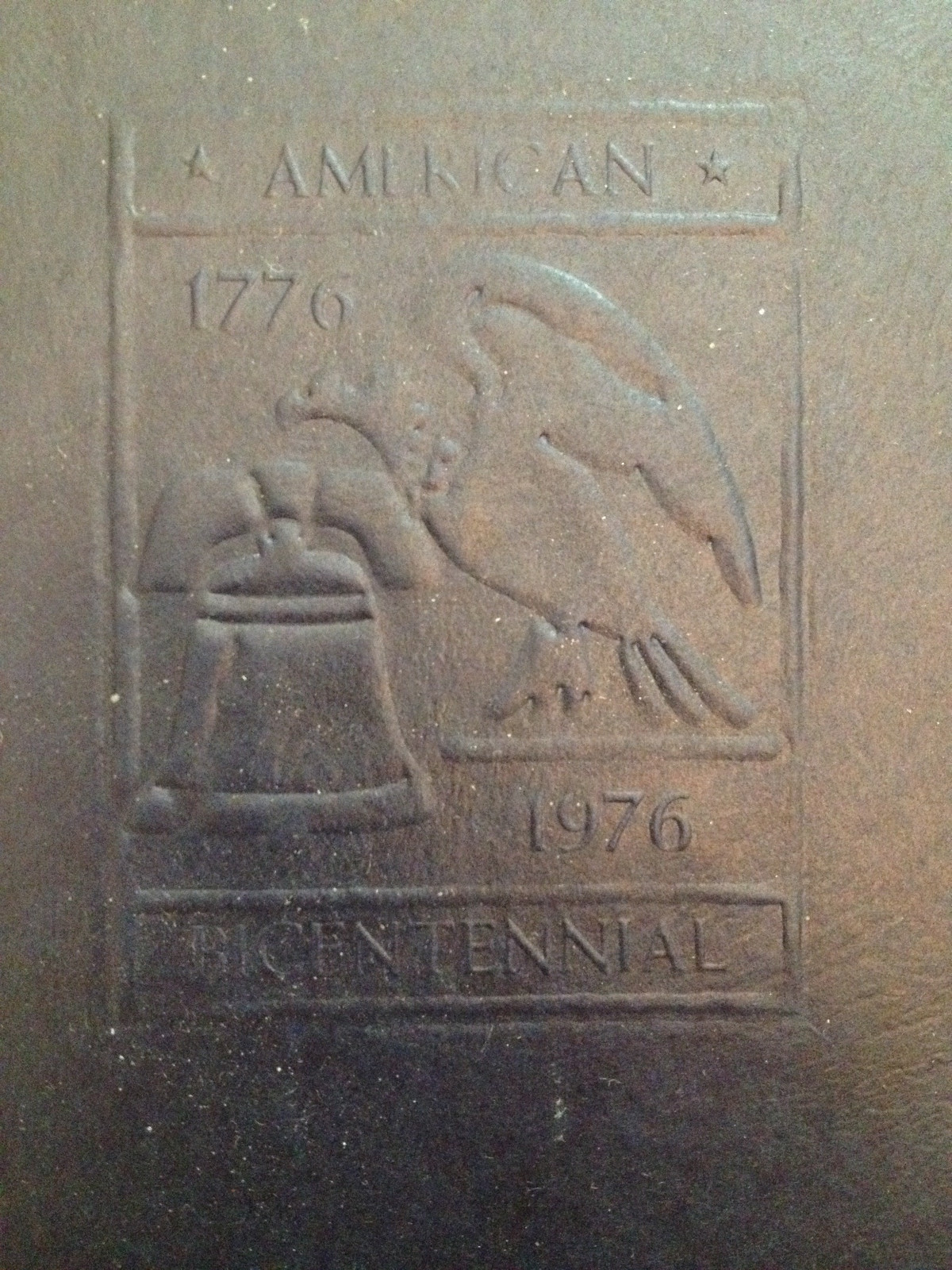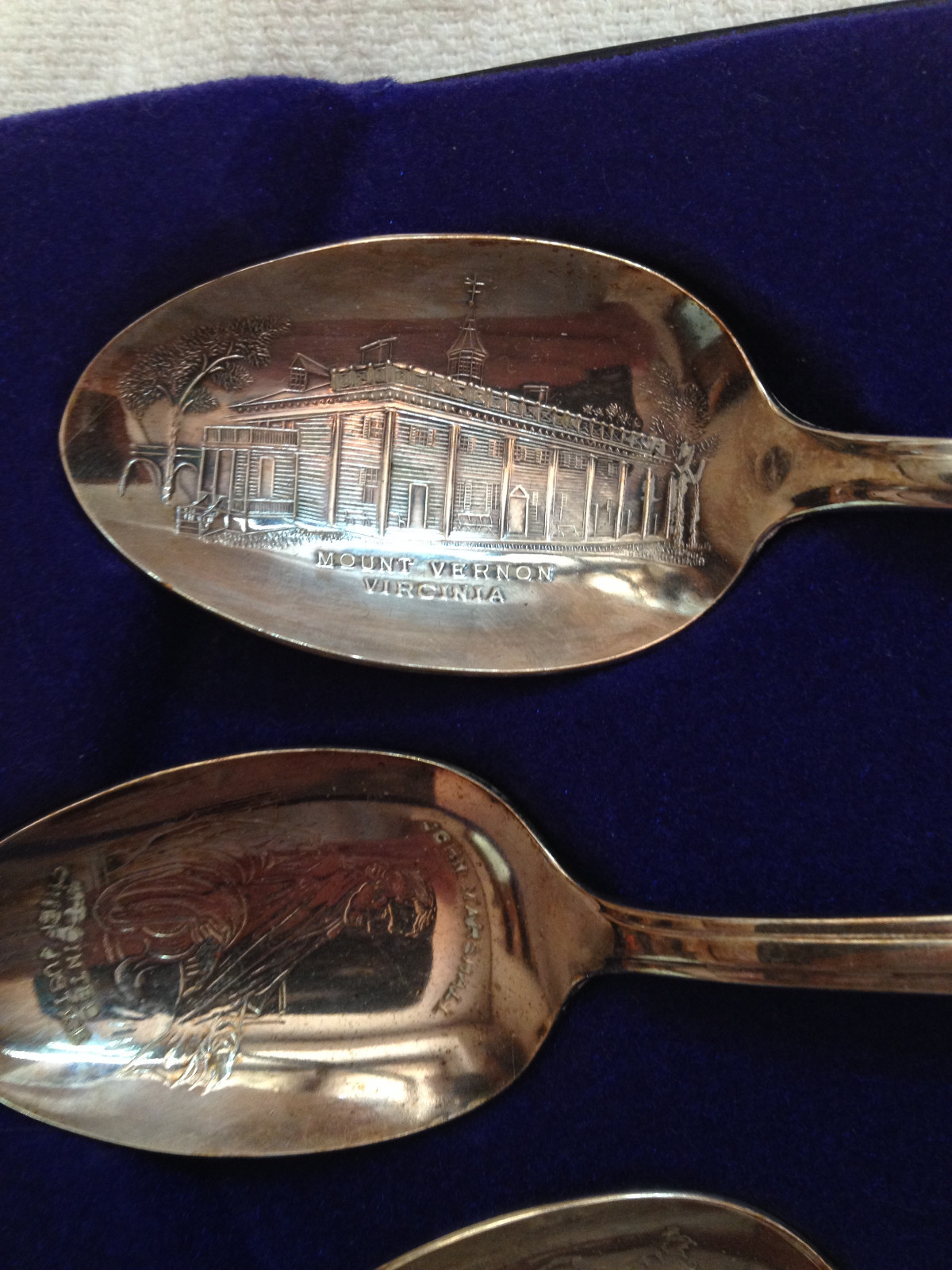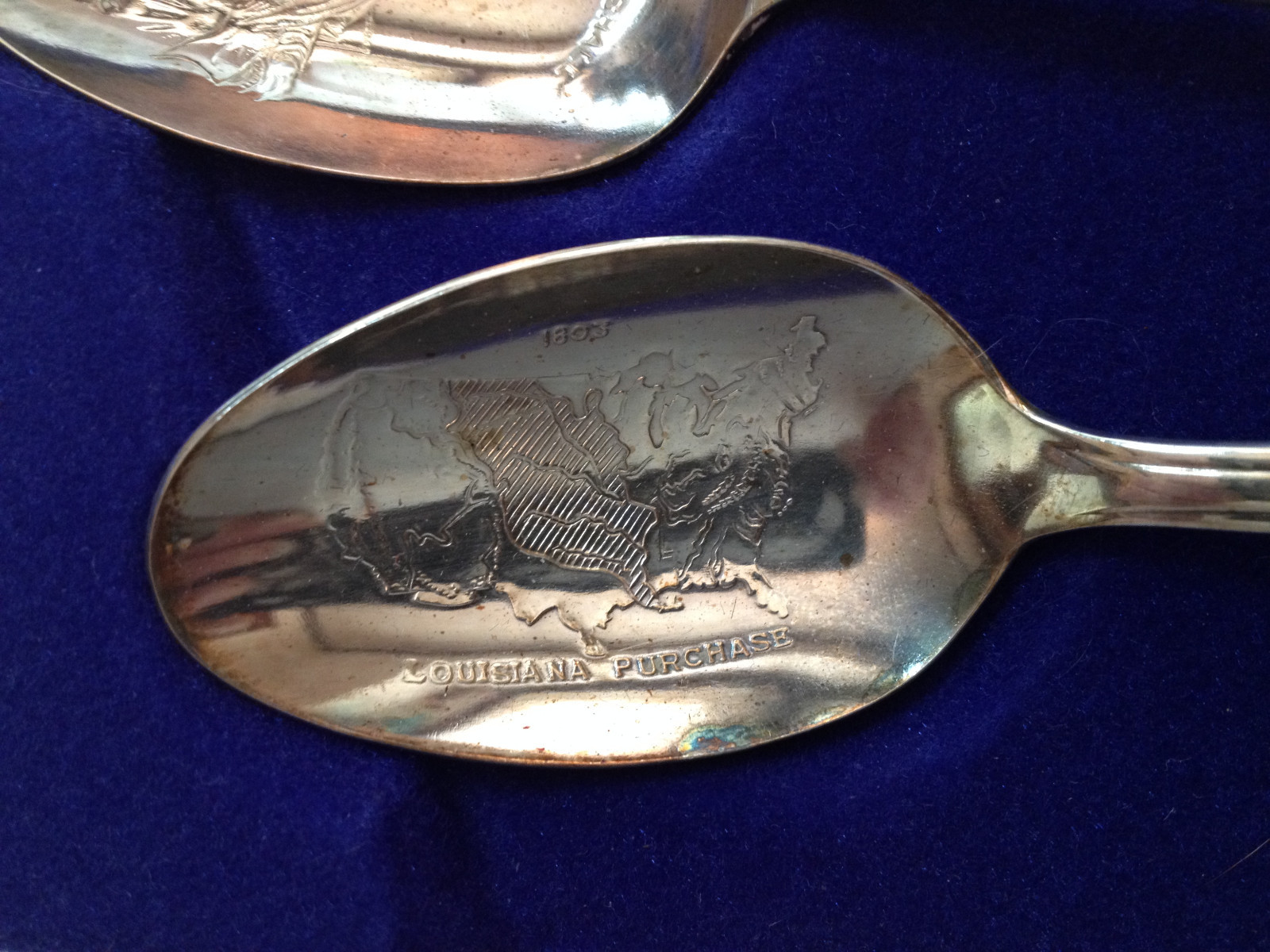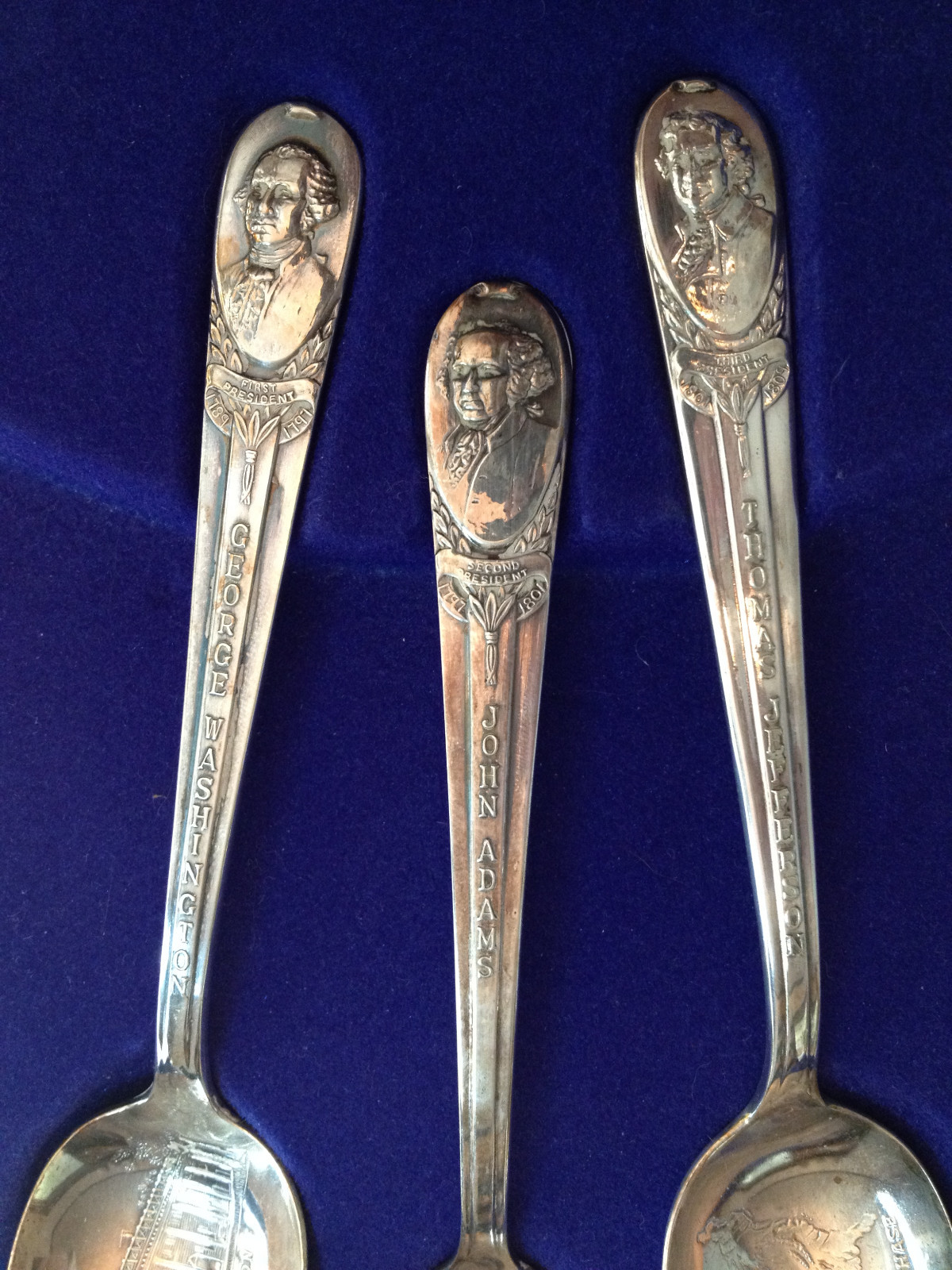 Бренд: WM Rogers Manufacturing Co.
Характеристики
Country/Region of Manufacture
United States
BI-CENTENNIAL SILVER PLATED SPOON SET

This is a Bi-Centennial collector's boxed set of three silver-plated spoons in the original box made by WM Rogers Manufacturing Company. This is International Silver ...the marking on the backs of the spoons is... WM Rogers Mfg Co IS
I'm not sure who distributed these...probably the Franklin Mint or something like that... my dad liked to collect from those companies.
So...Each spoon has a picture on the bowl of the spoon and a name down the stem:
George Washington ... Mt. Vernon, Virginia
John Adams ... John Marshal Appointed Chief Justice
Thomas Jefferson ... Louisiana Purchase
The box has been damaged...one corner has gotten wet? Not sure what happened there...and it has a crease. The inside is still nice...the lining is fine and it has a seal on the inside lid of the box. Please see the pictures closely as this is part of the description... And feel free to contact me for any reason...
And I have more vintage and antique collectibles, home decor, glass, lighting, clothing, toys, books, magazines, postcards, greeting cards, menus, sheet music, paper collectibles, vinyl records & tapes...and still digging!...
COME VISIT MY STORE & SEE ALL THE VINTAGE TREASURES I FOUND!...

I offer a variety of unique items, handmade and vintage jewelry...
and lots of mancave stuff!

Combined shipping on multiple purchases.
Thanks for visiting!