2 LB MONTANA GOLD NUGGET ULTRA RICH %100 UNSEARCHED PAY DIRT #178 MT PROSPECTOR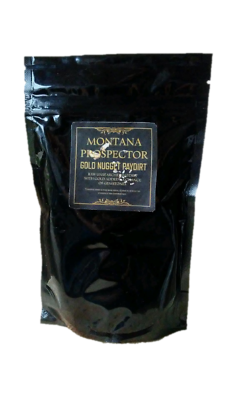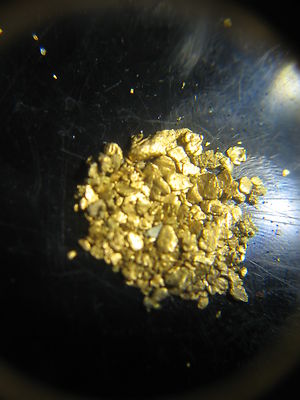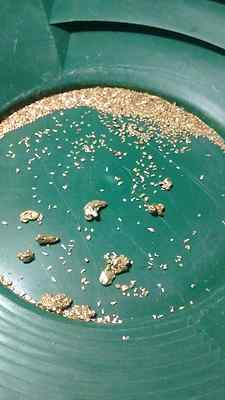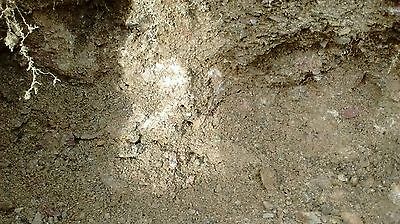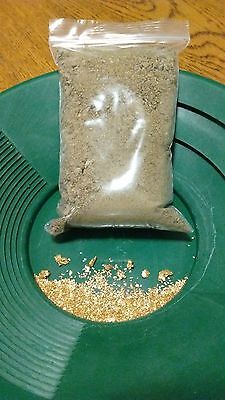 Характеристики
Country/Region of Manufacture
United States
Total Precious Metal Content
GOLD PANNING
STOP
If YOU ARE A COVID ENTITLEMENT IDIOT? GO AWAY
THIS IS A HOBBY PRODUCT.
THE %100 UNSEARCHED PAY DIRT
GOLD ADDED
Little of Montana's history
The richest ground, however, was found at Montana Bar at the foot of Gold Hill. The roughly two acres there' produced more gold per acre than any other placer claim in Montana. While one pan reportedly contained a high of $1,400 in gold, it was not uncommon to wash out $1000 from a pan full of Montana Bar grave. A single shipment in the fall of 1866, representing a short run, weighed two tons and was valued an ca. $900,000.
(History of Montana's gold run days)
This is natural unsearched pay dirt with gold and occasional sapphire. You get 2 pounds of pay dirt from one of the richest gold areas in Montana. I have got sapphires up to two karats. I have also had some customers get a few smaller sapphires. I do not guarantee sapphire, but there is a chance you will get one or two, you never know. If you are wondering what a Montana sapphire is worth? GOOGLE MONTANA SAPPHIRE. A Montana sapphire can range from $50 on up to thousands. I don't think these sapphires are in the 10s of thousand, but you never know they might be worth $$$.
Understanding my pay dirt.
This is %100 unsearched pay dirt with added gold for a great panning experience every time. This pay dirt runs from 4-7 grams per yard. The gold in this pay dirt is mostly 60-30 mush. About 1-2% is smaller than 60 mesh and 10-15% is 30-12 mesh and about 1-2% is 12-6 mesh. This is unsearched pay dirt that runs about 4-7 grams per yard. I add a small amount of gold to add to deal.
This pay dirt is for the hobbyist that likes to see gold in his or her pan.
I will do my best to treat honest, repeat customers the best I can afford to. I will add extra gold for the customer that knows how to treat other people and pay attention to what they are buying. People that don't read the description can be potentially costly and at best extremely annoying and I do not enjoy dealing with them.
If you are looking to get rich off of pay dirt you should look for something else to invest in. If you have a gambling problem don't try to make it my problem. I will not give in to unreasonable requests like (give me my money back) without a unopened product being returned. This is for the hobbyist that understands that a $800 pay out for $3-$20 bag of pay dirt is unlikely. And just want to do some panning and see some color or maybe more. And I don't know exactly how much gold is in each particular bag. I test pan about every foot back into the bank to ensure I'm still in the gold. I don't know exactly what's in every pound. It could be 30 colors and a nice picker or it could be one baby color and that's why I add gold.
Return policy
I charge a %20 restocking fee on all returns.
I will not give refunds under no circumstance on unreturned pay dirt.
I do not give refunds on opened pay dirt.
Example of promotion returns. If you get a buy 4 get 8 free and you send back 1-8 you will not get a refund at all and I will not send the pay dirt back to you ether. If you send back 9 unopened bags of pay dirt you will get a refund for 1 minus a %20 restocking fee. If you send back all 12 unopened bags of pay dirt you will get a refund for the 4 you paid for minus a %20 restocking fee.
All product will be fully inspected before refund is given.
INTERNATIONAL BUYERS ARE RESPONSIBLE FOR SHIPPING BOTH WAYS
On promotion items.
If I am running a buy 4, get 8 deal and it said add 12 to you cart and you add 6 or 4 or what ever to your cart, you will only get 6 or 4 or what ever. If you can't read that's not my problem and I will not go out on a limb for you. The problem with it is that you could pan 6 bags and then return 6 bags and get all you money back. Than I'm out 6 bags of pay dirt and some gold.
This applies to all promotions. If you don't add the correct number to your cart you will not get the promotion.

DUE TO SCAMMERS I CANNOT GUARANTEE EVEN A SPECK OF GOLD. IF YOU ARE HONEST YOU WILL SEE GOLD. BUT IT DOESN'T MATTER IF I ADDED AN OUNCE OF GOLD TO 1/4 LB OF PAYDIRT A SCAMMER WILL SAY THEY DIDN'T GET ANY AND TRY TO GET THEIR MONEY BACK.

We do our best to bring you the best pay dirt that is available to use. We get our dirt from our claims, other claims that's we have permission to enter and new prospects. We dig our pay dirt from mostly old mining sites at or near the old digs. We do our best to ensure all our dirt is virgin ground, but there is a possibility that none virgin dirt may contaminate the pay dirt do to the close proximity to old digs.