200,000 VIETNAMESE DONG + 5,000 IRAQI DINAR BANKNOTES (1/ea) 5000 IQD, 200K VND Без бренда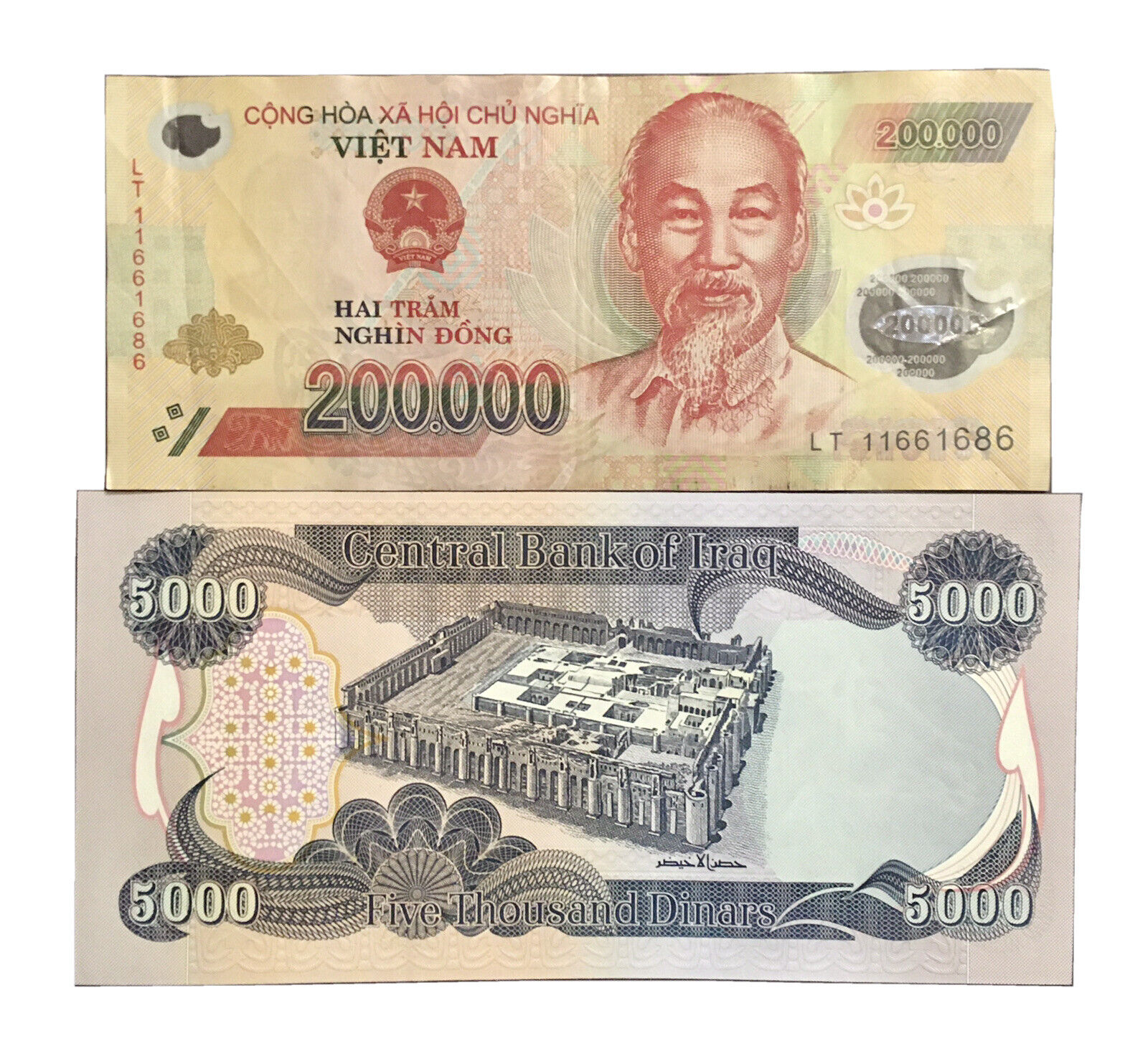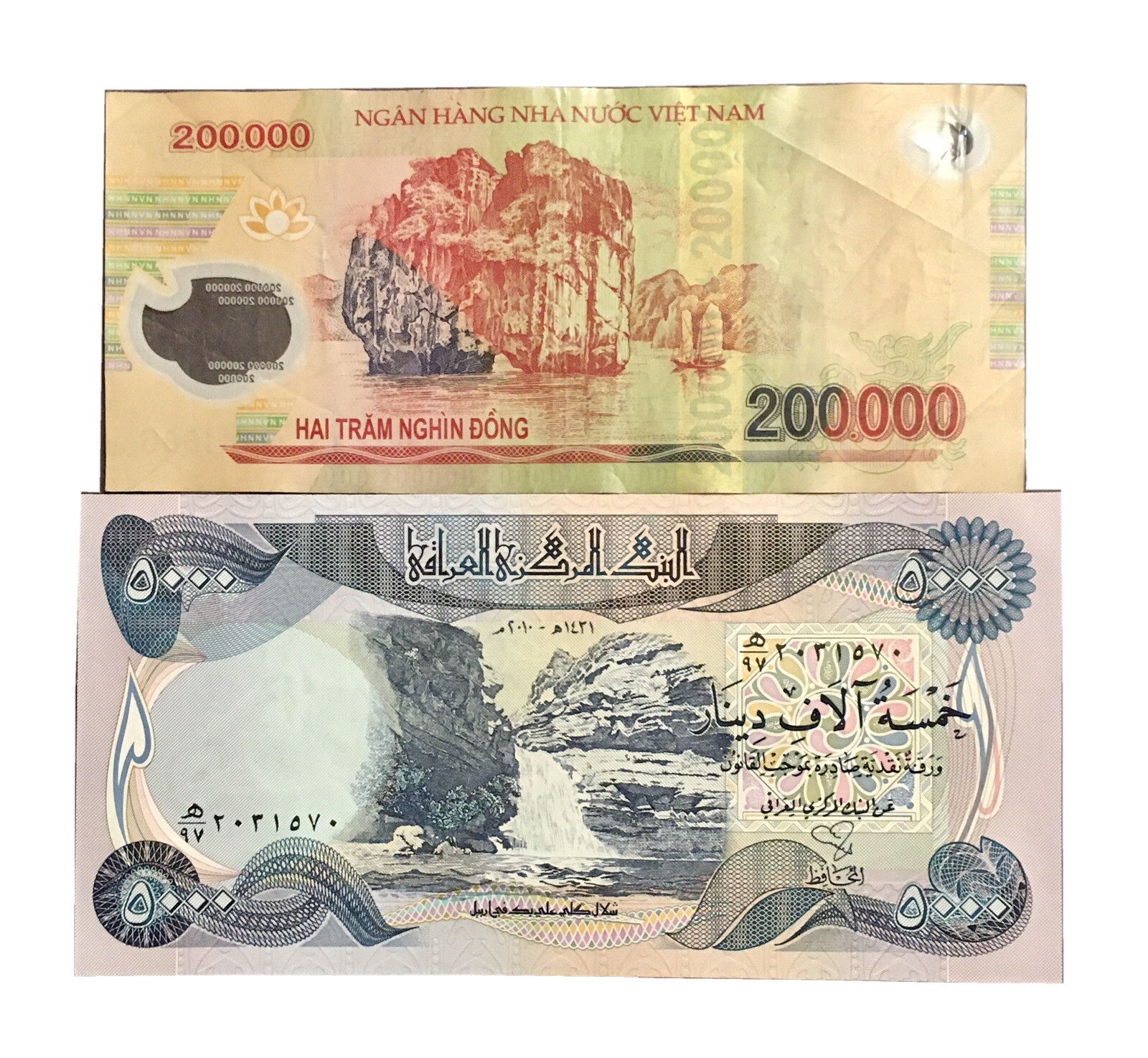 Характеристики
Country/Region of Manufacture
Iraq
Circulated/Uncirculated
Circulated, Uncirculated
200,000 Vietnamese Dong (1 x 200000, CIR) + 5,000 Iraqi Dinar (1 x 5000 IQD, UNC) Circulated & Uncirculated Bank Notes / Currency / Bills / Paper Money

Listing Includes
- 1 x 200,000 Vietnam Dong Banknote (Circulated)
- 1 x 5,000 Iraq Dinar Banknote (Uncirculated)

Item Description
One (1) 5,000 IQD Iraqi Dinar banknote PLUS one (1) 200,000 VND Vietnamese Dong banknote (currency / paper money). This listing is for one uncirculated Iraq bank note worth 5000 Dinars and one circulated Vietnam bank note worth 200000 Dong. Both bills are current, and are legal tender in their respective countries.
These notes are fascinating collectors's items. Never in my life have I witnessed the marketplace behave as strangely with regard to assets with a defined value being traded for several hundred percent of said defined value due to inexplicable marketplace shortages that cannot be explained away adequately by the excuses provided by dealers of Iraq and Vietnam currency. Some have even speculated that one or both countries may be in the process of either issuing a new currency or renominating
NOTE: The Iraq 5,000 IQD note is in uncirculated condition and has no discernible flaws. The 200,000 Dong note has been lightly circulated-to-circulated.

Return Policy
All sales are considered to be final. While we reserve the right to make an exception in the event a mistake is made on our behalf, we do not accept returns.

Shipping Information
Usually ships within one business day.
- USPS First-Class Mail
- USPS Priority Mail
- USPS Economy International (Worldwide)