3 Pack HORIZON Shipping Boxes for Live Birds - FREE SHIPPING Horizon Single Shippers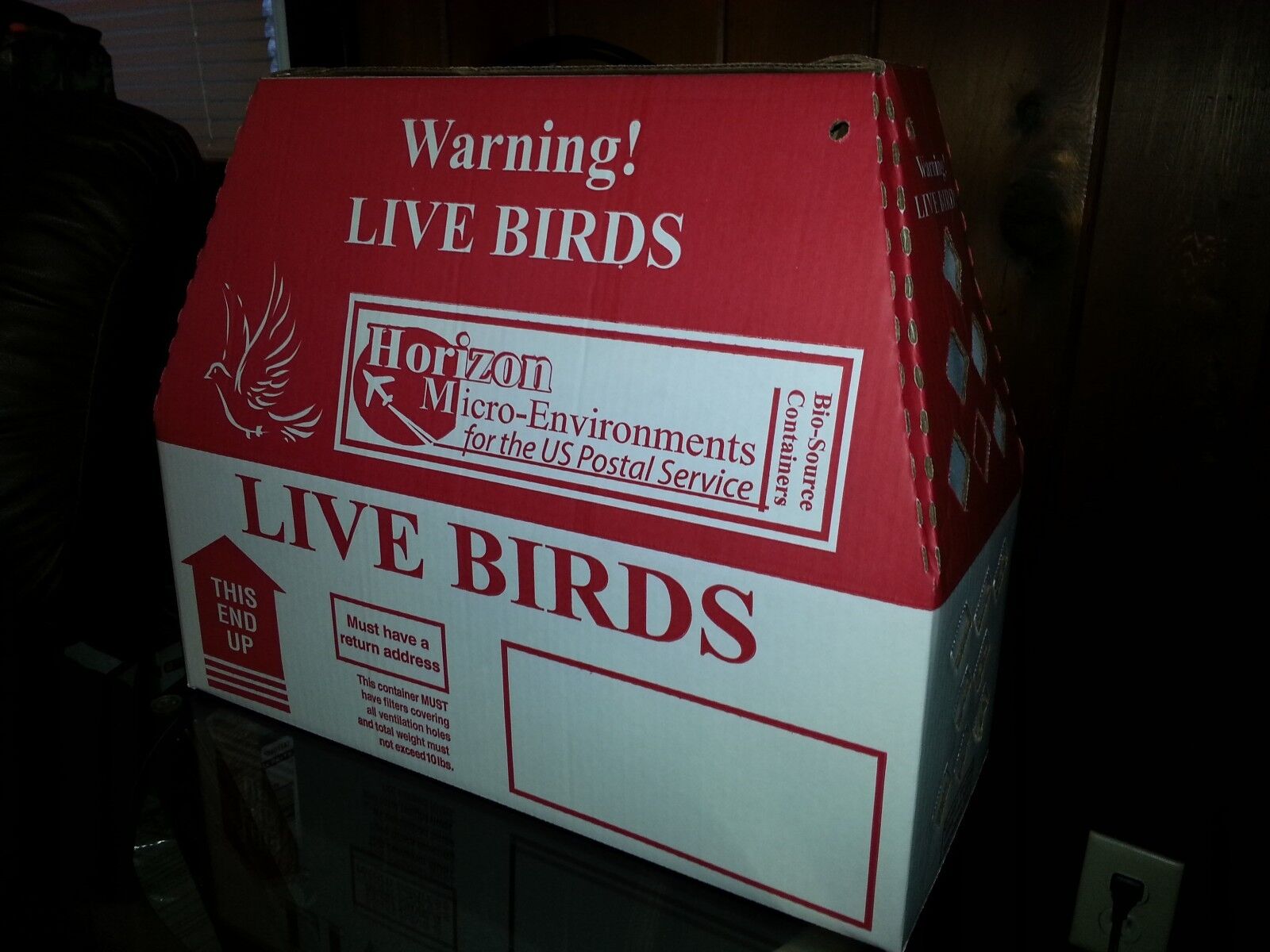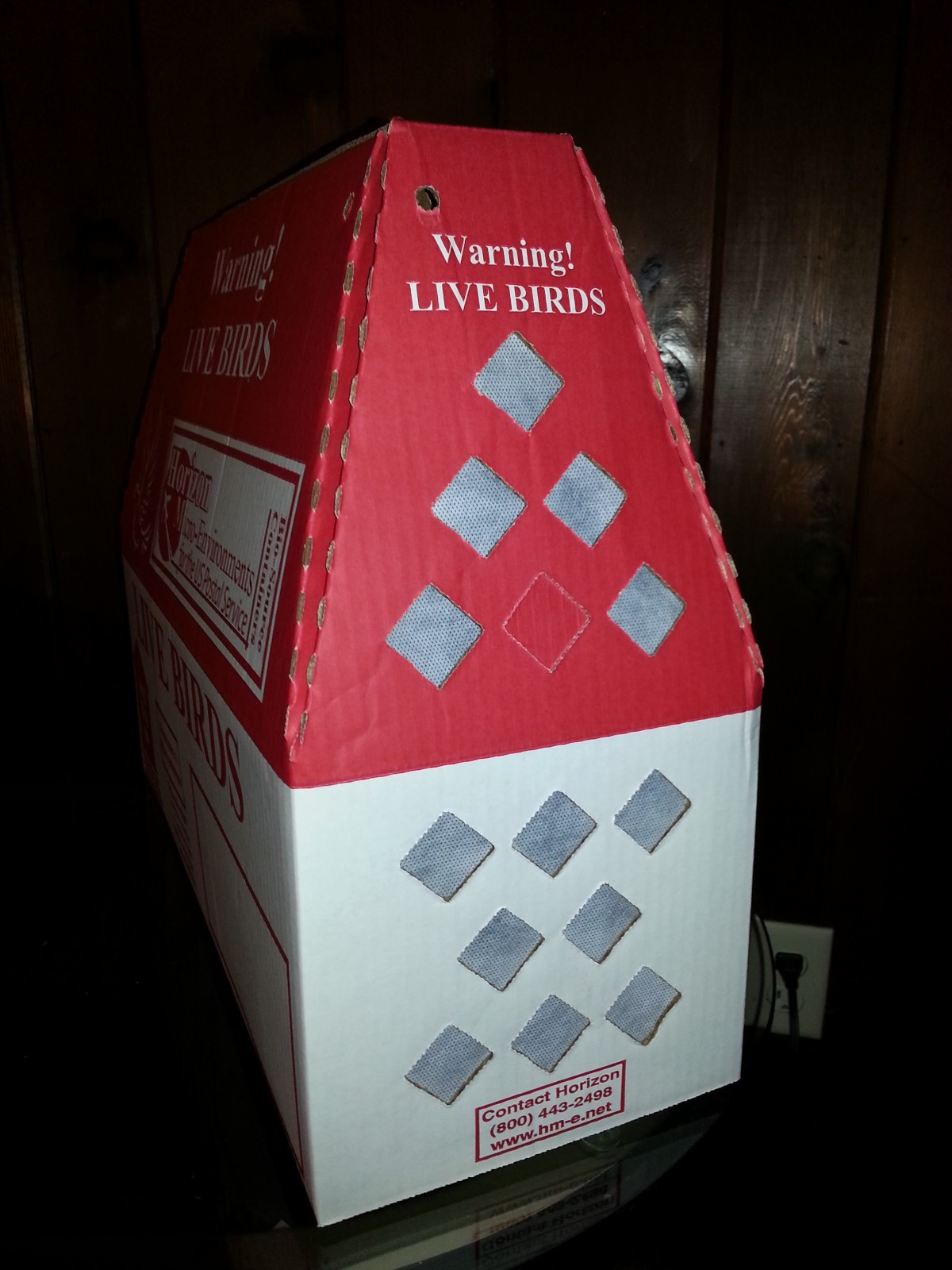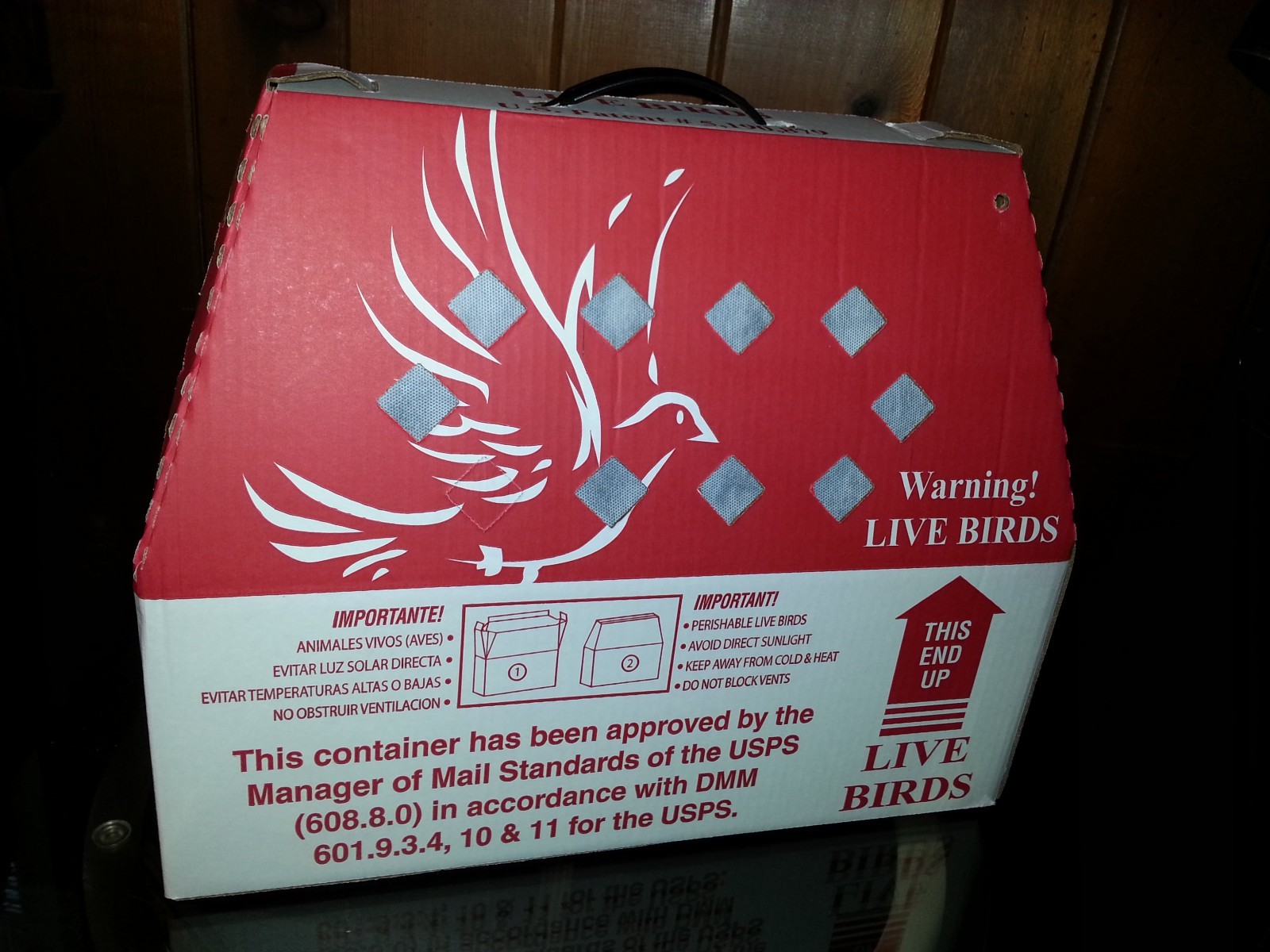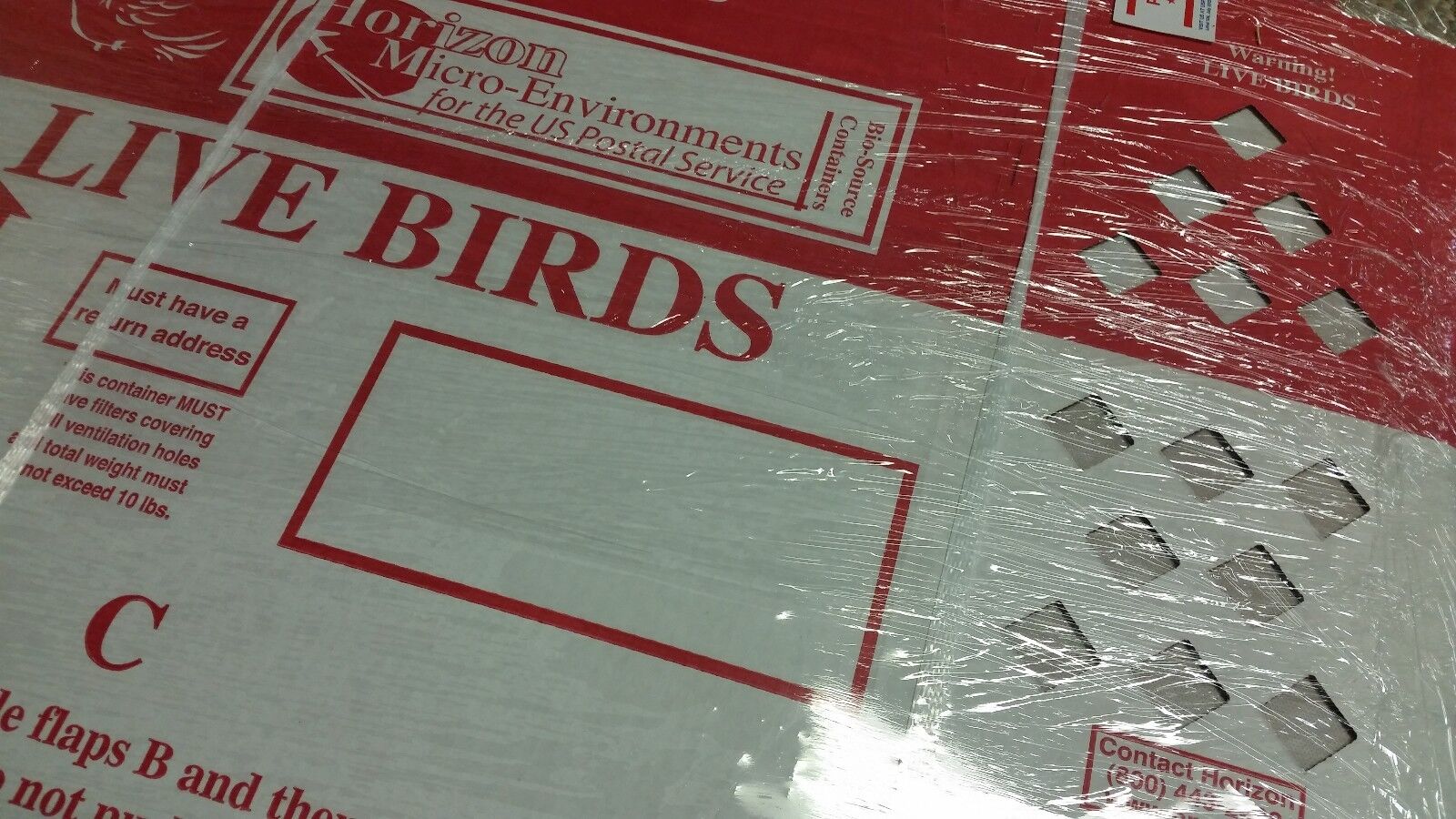 Характеристики
Country/Region of Manufacture
United States
Country of Manufacture
United States
3 Pack with FREE USPS Priority Mail Shipping to US!
the 'Lite' Bio Secure Container
Single N.E.S.T.
is ideal for (1) duck or pheasant, (2) pigeons, (2) Old English Bantams, (1) larger game bird or bantam, or a few passeriformes (canaries & finches).
NEW, UPDATED, STRONGER CARDBOARD!

M
The differences between the Original Single Stall and the New Single Stall is
that the New Single is 2" shorter in height, but 2" longer in length, is
constructed with a lighter and thinner cardboard, has additional ventilation,
and has a slightly lower cost.
Dimensions are 20" long x 16" tall x 8" wide
Weight empty: approx. 1 lb, 1 oz.
Maximum weight of container when full: 10 lbs
Key Benefits


extra height allows heat to easily escape


white exterior & bright red lettering signals warnings to handlers


cable ties prevent any tampering with the contents


equipped with plastic, suitcase-style carrying handle

Boxes are shipped flat. Easy to follow assembly instructions are included on the box.
Cable ties and handle included
Filters Included
Also included with ea. order: "Do's and Don'ts, Caring for your Birds."

Boxes are IN STOCK. I ship same or next day after payment. Boxes are banded together, then wrapped in shrink wrap.
FREE USPS Priority Mail 2 - 3 day shipping.