4 Pack W10195416 Dishwasher Wheel For Whirlpool Assembly AP5983730 PS117221 New CarBole W10195416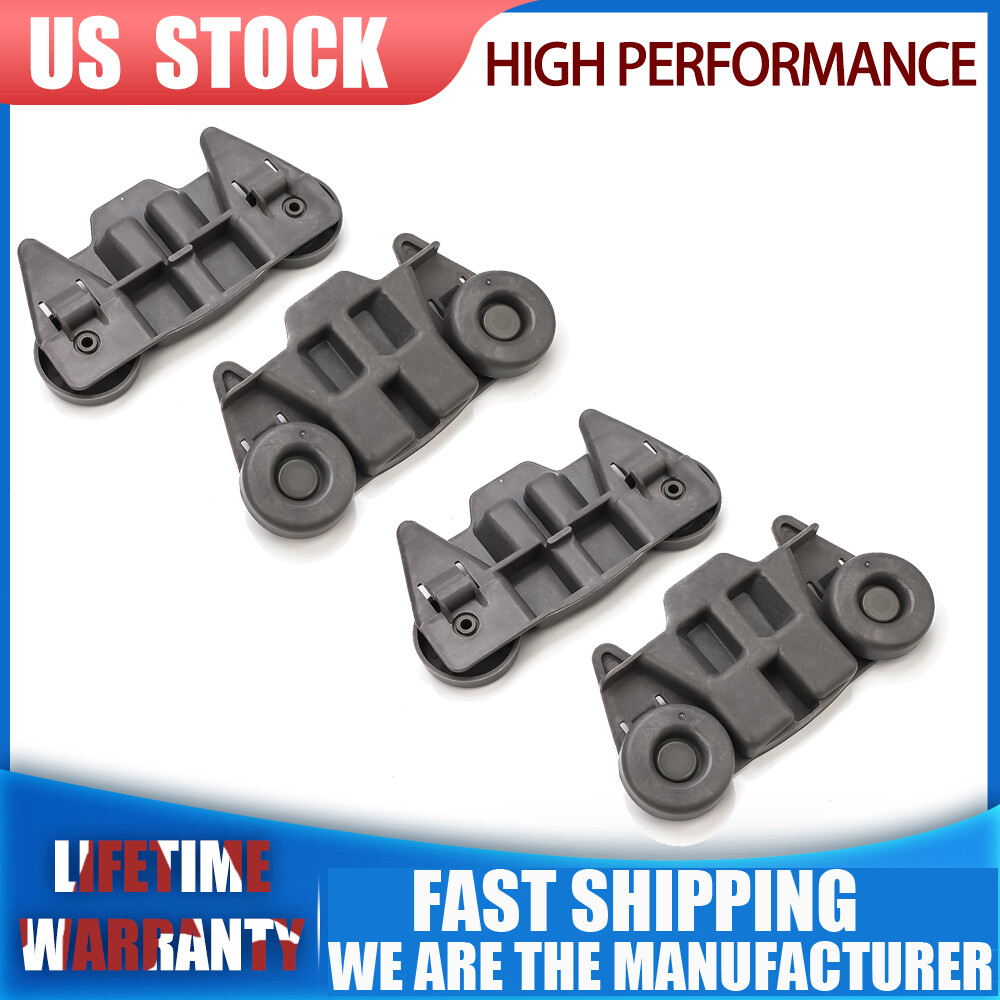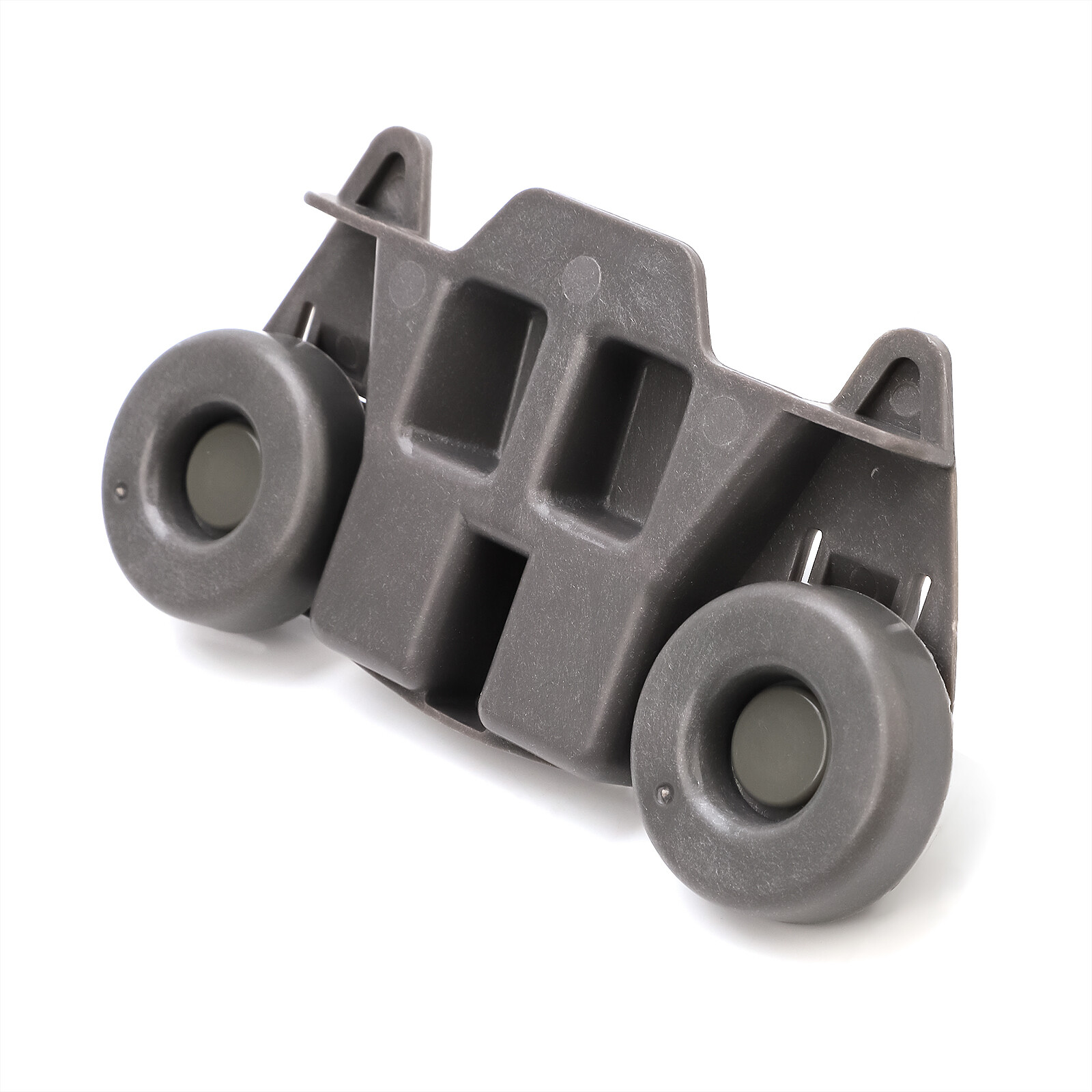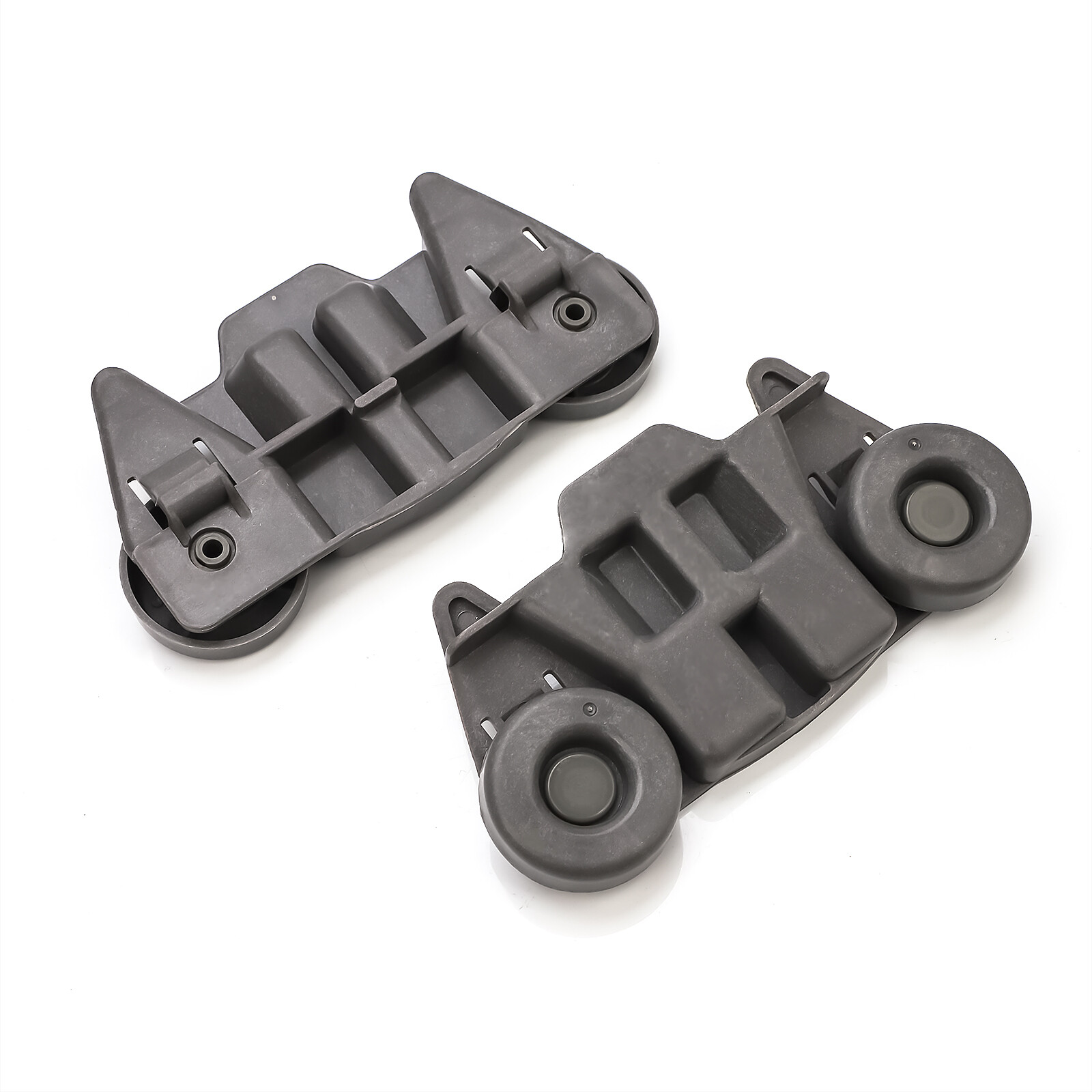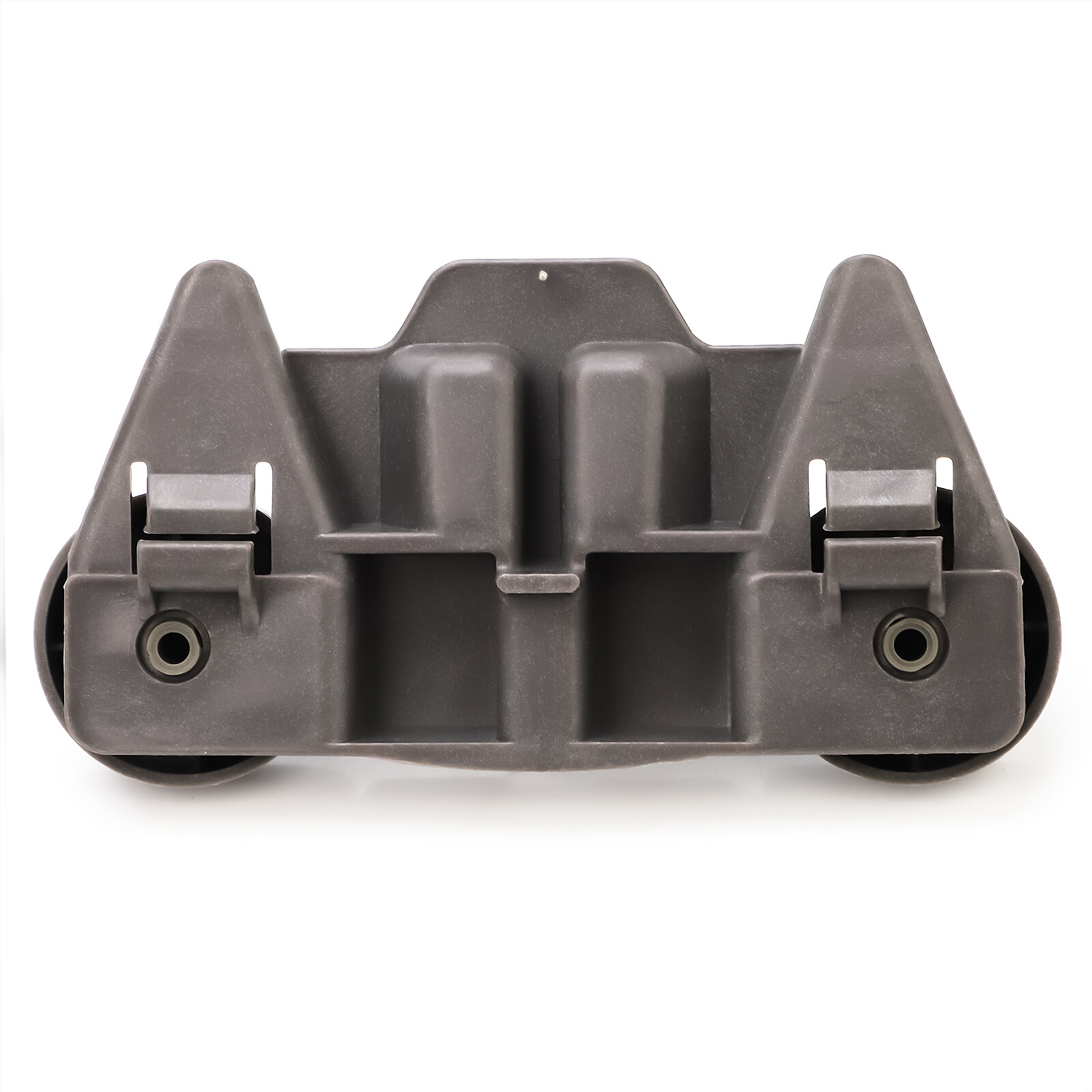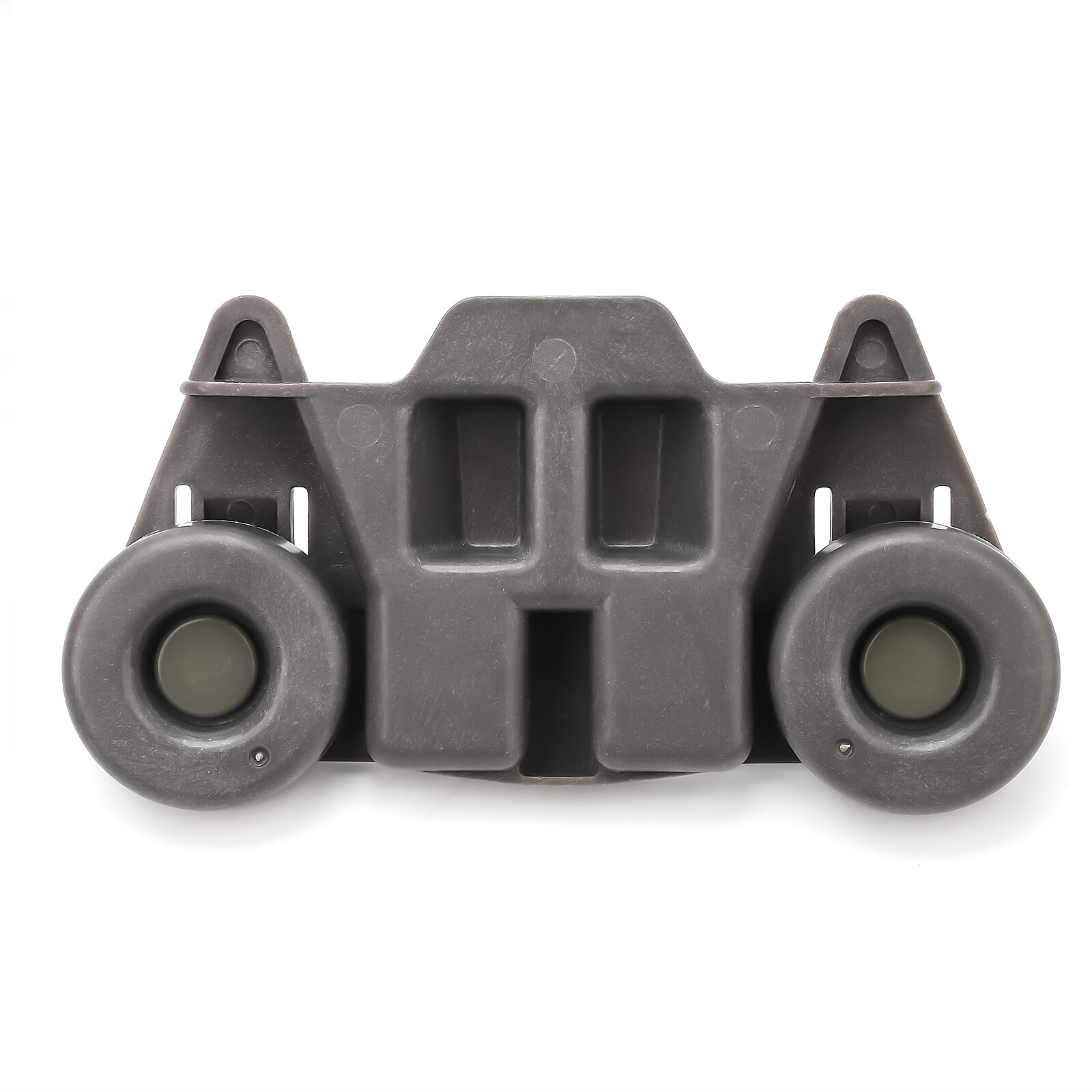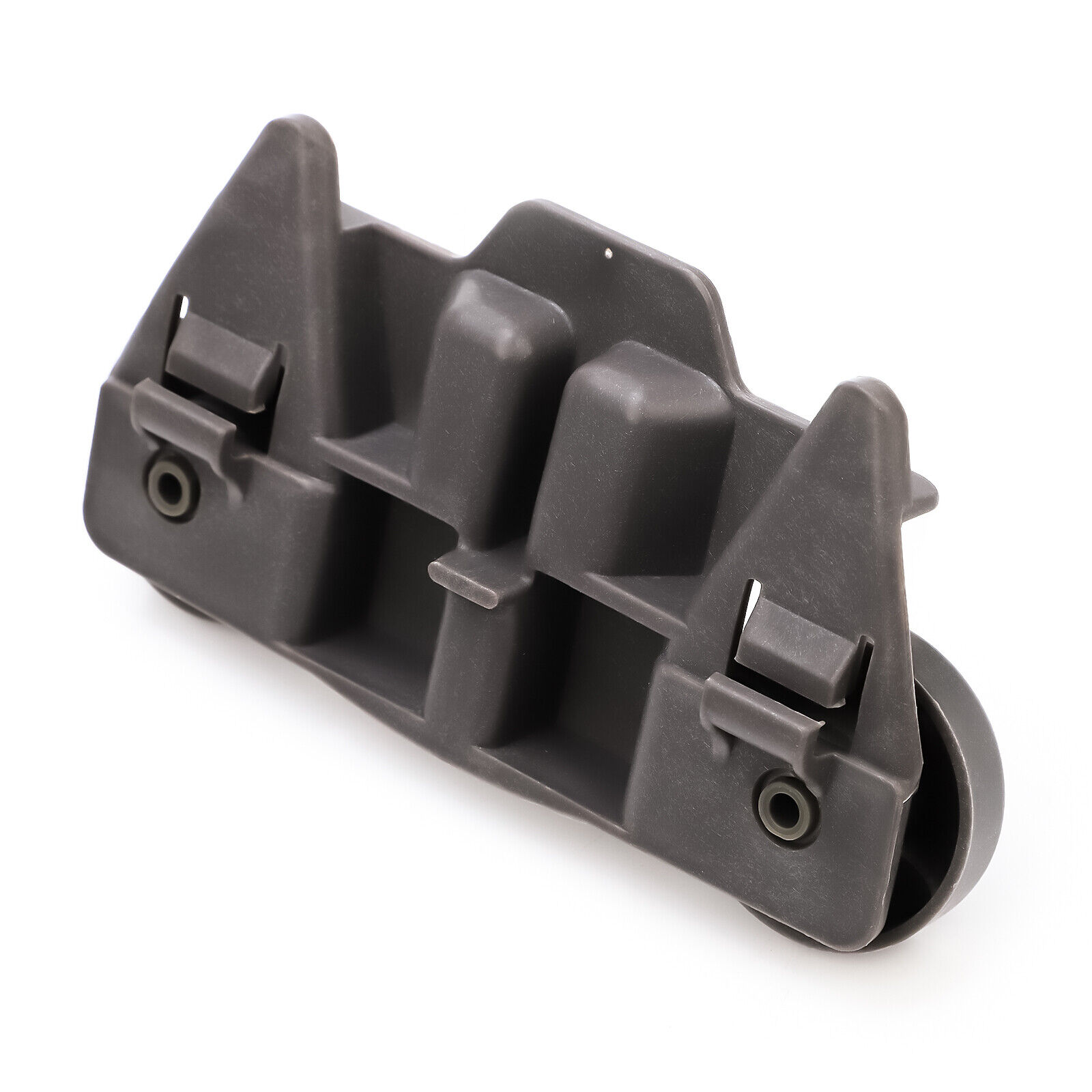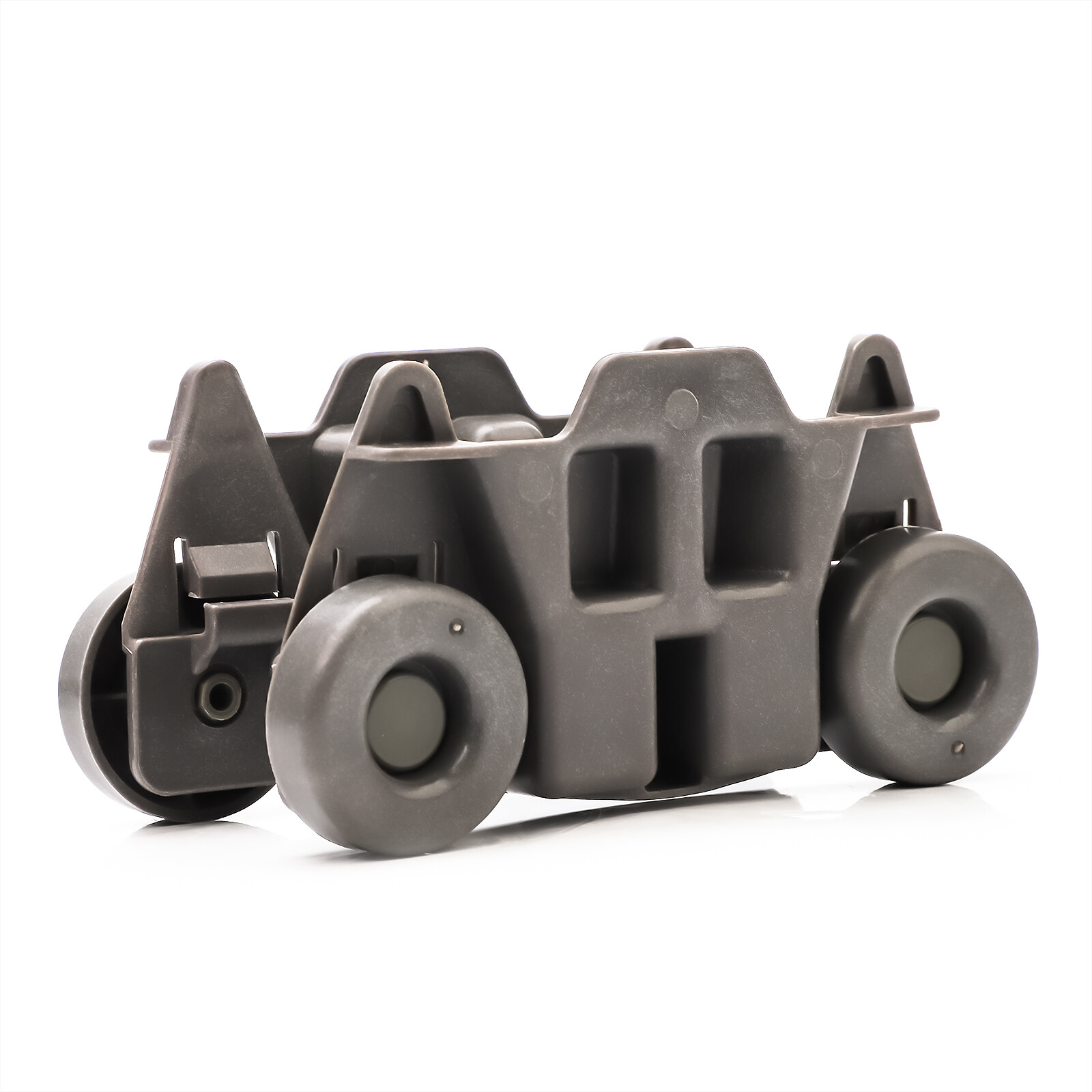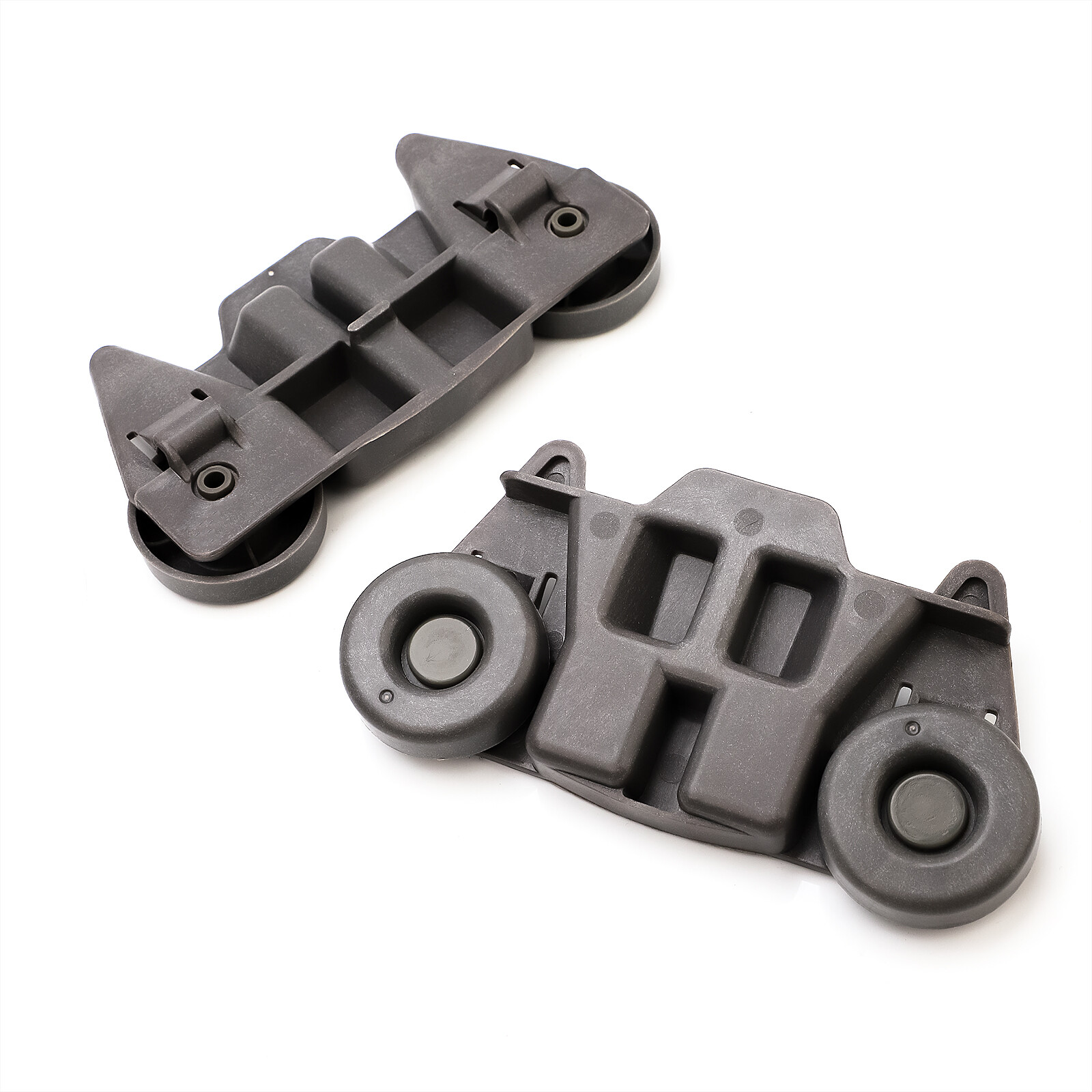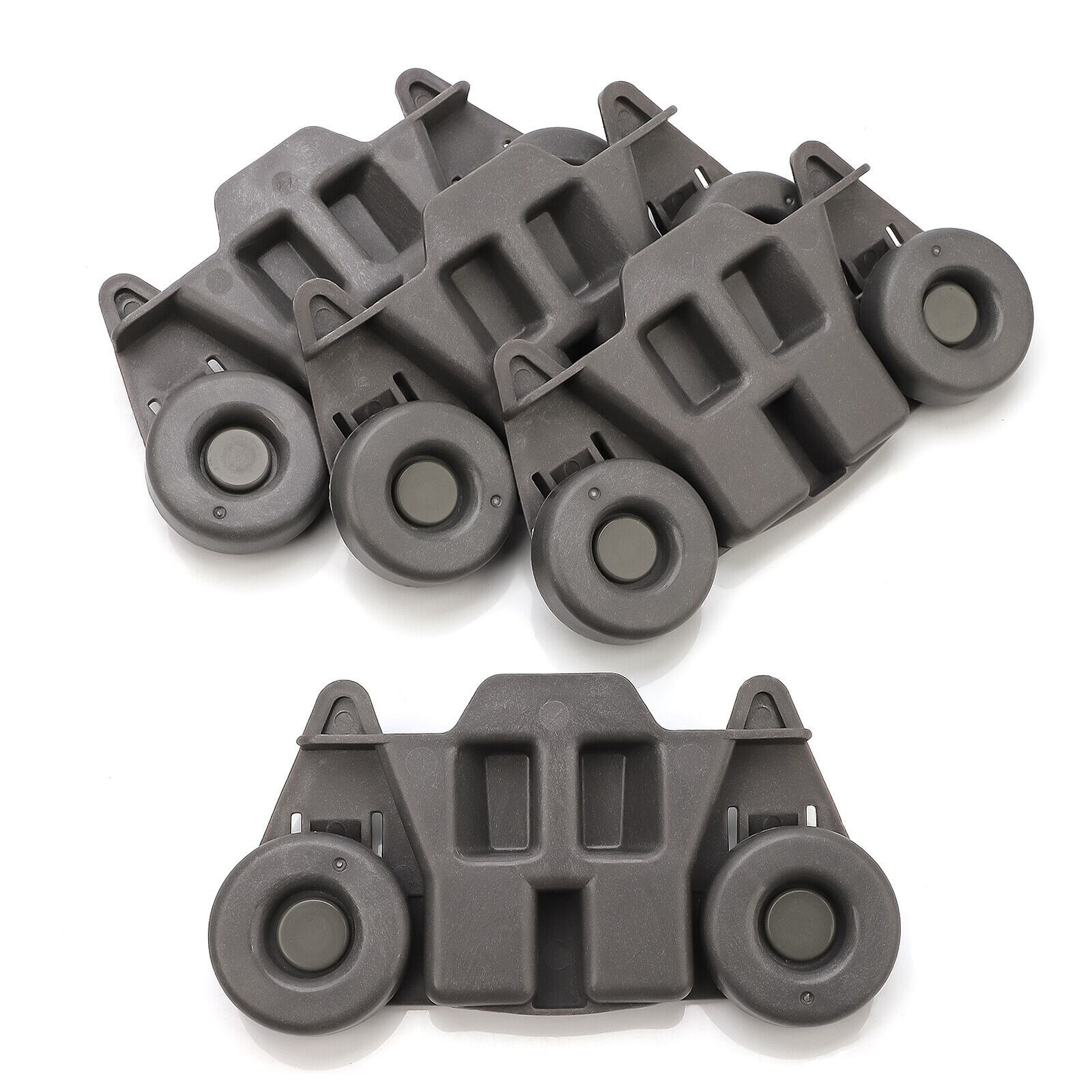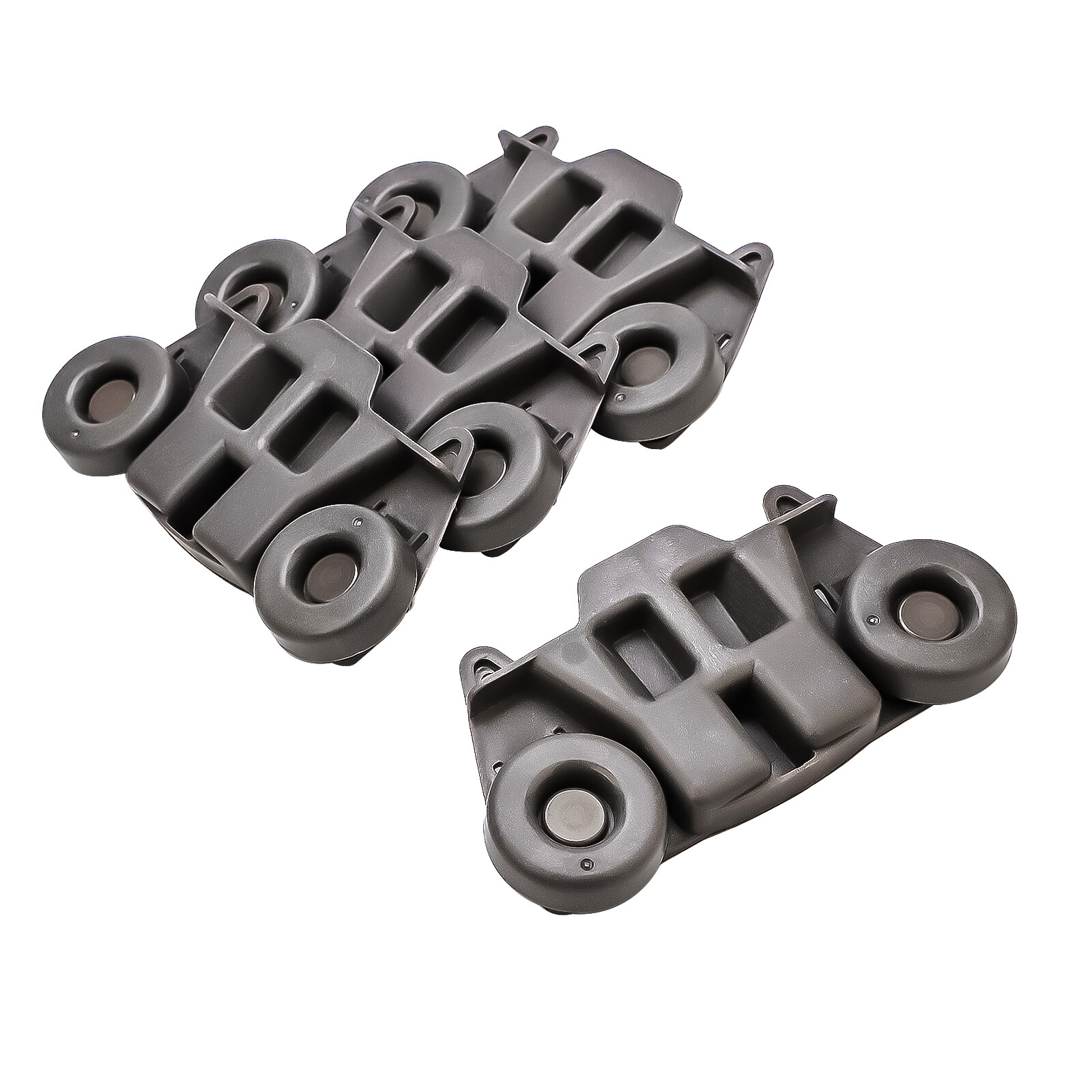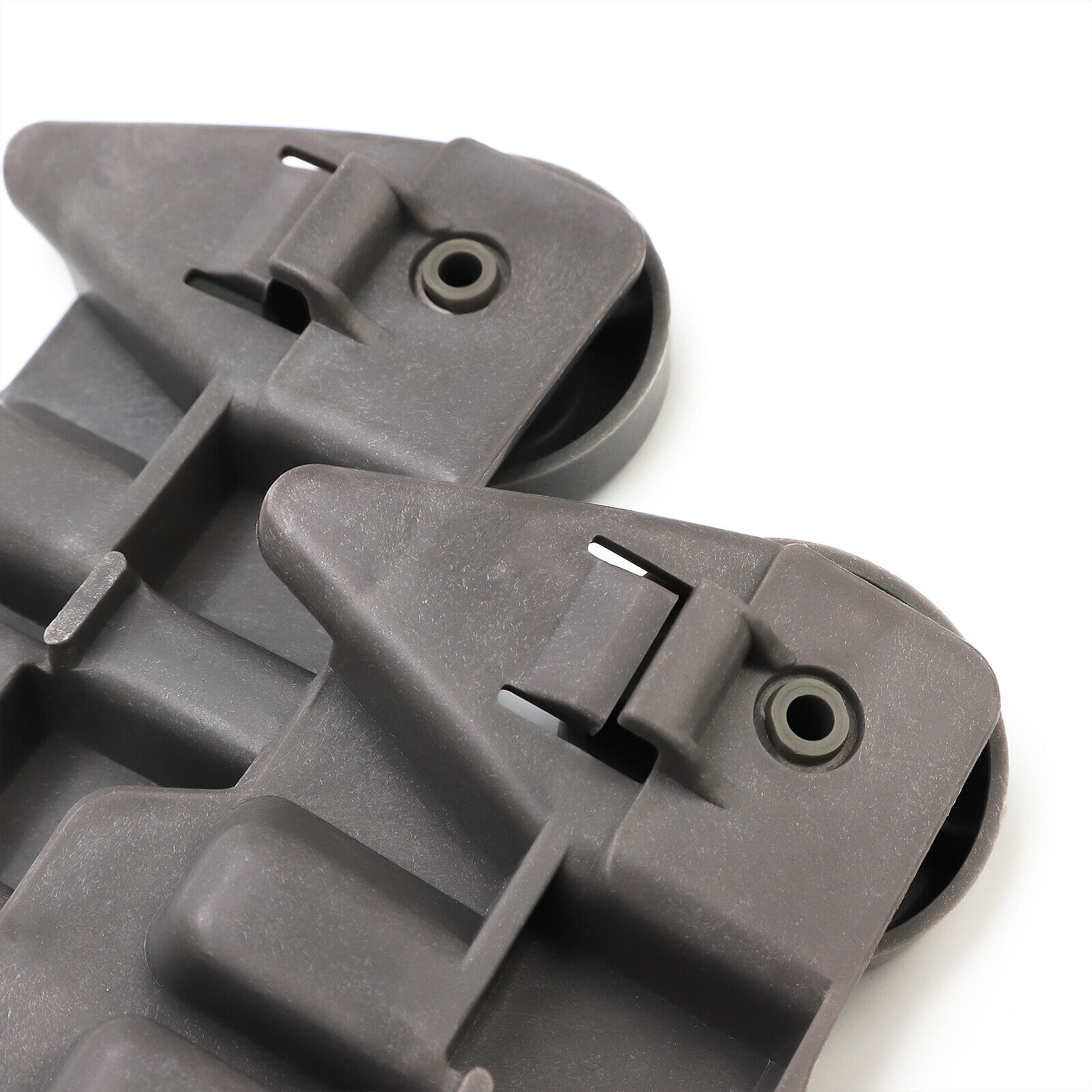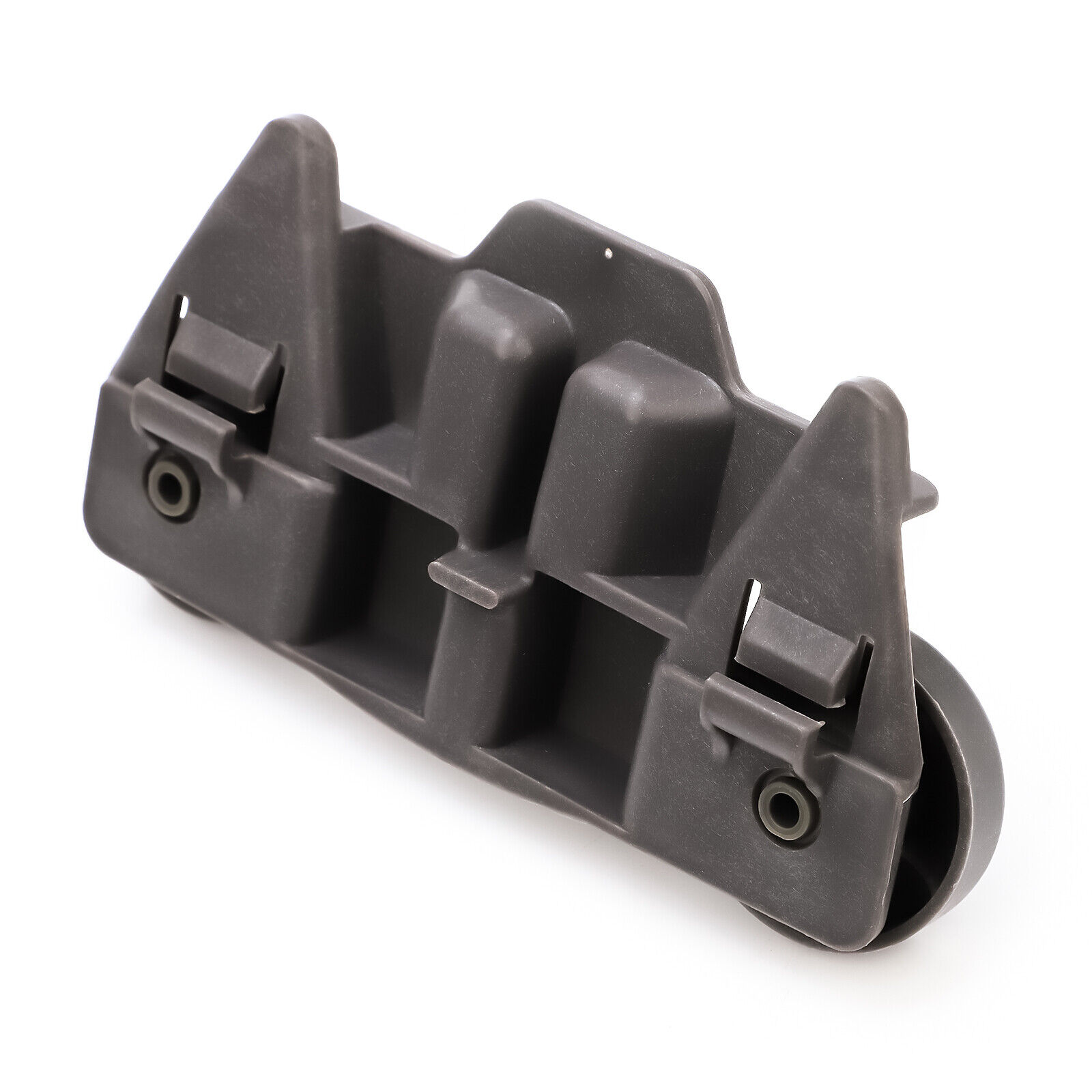 Характеристики
Finish
carbon steel screws
Manufacturer Part Number
W10195416
Placement on Vehicle
Left, Right, Front
Set Includes
Dishwasher Wheel
Fits Brands
For Whirlpool
Fitment Type
Direct Replacement
Feature
Easy to installation
Feature 2
Great sound quality
Feature 3
make sure no air leak
Feature 5
Professional installation is highly recommended
Compatible Model 2
Compatible Model
Compatible Model 3
AP5983730, W10195416
Compatible Model
B00LGUB7UU, W10195416V, PS11722152
Color
as the picture shows
Number of Items in Set
11-20
Country/Region of Manufacture
china
Compatible Brand
For Kenmore, Kitchen Aid, Maytag, Whirlpool, Jenn-Air, Admiral
4 Pack W10195416 Dishwasher Wheel For Whirlpool Assembly AP5983730 PS117221 New

Description:
Part Number W10195416V (AP5983730) replaces W10195416, PS11722152, W10195416VP, B01BR493DW, B00L
Note that appliance parts can look similar in many ways. If you're not sure whether or not a parts you're ordering fits your model, please email us BEFORE you order. Include your Model number and Serial number. We can verify the part will fit your model.
[Item Number] : W10195416V Lower Dishwasher Wheel (Upgraded W10195416 Steel Screws)4pack.
✅ [Replacement Number] : B00LGUB7UU,W10195416V,PS11722152,W10195416VP,B01BR493DW,AH3406971,AP5983730,W10195416.
✅ [Compatible Brands] : Kenmore,Kitchen Aid,Maytag.
✅ [Superiority] : It is easy to install, saves time and effort, and can save you a large amount of maintenance costs.
✅ [Fit Symptoms] : 1) not washing properly , 2) dish rack will not pull out, 3) dish rack will not push in.
✅ [Solve Problems Quicky] : We have an excellent service team and you can contact us if you have any questions.
Replaces the following part numbers:
KDFE104HBL0 , KDFE104HBS0 , KDFE104HPS0 , KDFE104HWH0 , 66513042K110 66513043K110 66513044K110 66513049K110 66513252K110 66513255K110 66513259K110 66513262K110 66513263K110 66513269K110 66513282K110 66513283K110 66513289K110 66513292K110 66513293K110 66513299K110 66513362K110 66513363K110 66513369K110 66515042K110 66515043K110 66515049K110 7WDT790SAYM0 7WDT790SAYM2 7WDT950SAYM0 7WDT950SAYM1 7WDT950SAYM2 BLB14BRANA0 BLB14DRANA0 IUD7500BS0 IUD7500BS1 IUD8500BX0 JDB8000AWB0 JDB8000AWB1 JDB8000AWC0 JDB8000AWC1 JDB8000AWS0 JDB8000AWS1 JDB8200AWP0 JDB8200AWP1 JDB8200AWS0 JDB8200AWS1 JDB8500AWF1 JDB8500AWX1 JDB8500AWY1 JDB8700AWP0 JDB8700AWP1 JDB8700AWS0 JDB8700AWS1 KDFE454CSS0 KUDC10FXBL0 KUDC10FXBL1 KUDC10FXBL2 KUDC10FXBL3 KUDC10FXBL4 KUDC10FXBL5 KUDC10FXBL6 KUDC10FXSS0 KUDC10FXSS1 KUDC10FXSS2 KUDC10FXSS3 KUDC10FXSS4 KUDC10FXSS5 KUDC10FXSS6 KUDC10FXWH0 KUDC10FXWH1 KUDC10FXWH2 KUDC10FXWH3 KUDC10FXWH4 KUDC10FXWH5 KUDC10FXWH6 KUDC10IXBL0 KUDC10IXBL1 KUDC10IXBL2 KUDC10IXBL3 KUDC10IXBL4 KUDC10IXBL6 KUDC10IXBL7 KUDC10IXBL8 KUDC10IXSS0 KUDC10IXSS1 KUDC10IXSS2 KUDC10IXSS3 KUDC10IXSS4 KUDC10IXSS6 KUDC10IXSS7 KUDC10IXSS8 KUDC10IXWH0 KUDC10IXWH1 KUDC10IXWH2 KUDC10IXWH3 KUDC10IXWH4 KUDC10IXWH6 KUDC10IXWH7 KUDC10IXWH8 KUDE20FXBL0 KUDE20FXBL1 KUDE20FXBL2 KUDE20FXBL3 KUDE20FXBL4 KUDE20FXSS0 KUDE20FXSS1 KUDE20FXSS2 KUDE20FXSS3 KUDE20FXSS4 KUDE20FXWH0 KUDE20FXWH1 KUDE20FXWH2 KUDE20FXWH3 KUDE20FXWH4 KUDE20IXBL0 KUDE20IXBL1 KUDE20IXBL2 KUDE20IXBL3 KUDE20IXBL4 KUDE20IXBL6 KUDE20IXBL8 KUDE20IXSS0 KUDE20IXSS1 KUDE20IXSS2 KUDE20IXSS3 KUDE20IXSS4 KUDE20IXSS6 KUDE20IXSS8 KUDE20IXWH0 KUDE20IXWH1 KUDE20IXWH2 KUDE20IXWH3 KUDE20IXWH4 KUDE20IXWH6 KUDE20IXWH8 KUDE40FXBL0 KUDE40FXBL1 KUDE40FXBL2 KUDE40FXBL3 KUDE40FXBL4 KUDE40FXBL5 KUDE40FXBT0 KUDE40FXBT1 KUDE40FXBT2 KUDE40FXBT3 KUDE40FXBT4 KUDE40FXBT5 KUDE40FXPA0 KUDE40FXPA1 KUDE40FXPA2 KUDE40FXPA3 KUDE40FXPA4 KUDE40FXPA6 KUDE40FXSP0 KUDE40FXSP1 KUDE40FXSP2 KUDE40FXSP3 KUDE40FXSP4 KUDE40FXSP5 KUDE40FXSS0 KUDE40FXSS1 KUDE40FXSS2 KUDE40FXSS3 KUDE40FXSS4 KUDE40FXSS5 KUDE40FXWH0 KUDE40FXWH1 KUDE40FXWH2 KUDE40FXWH3 KUDE40FXWH4 KUDE40FXWH5 KUDE48FXBL1 KUDE48FXBL3 KUDE48FXBL4 KUDE48FXSS1 KUDE48FXSS3 KUDE48FXSS4 KUDE48FXWH1 KUDE48FXWH3 KUDE48FXWH4 KUDE50CXSS0 KUDE50CXSS1 KUDE50CXSS2 KUDE50CXSS4 KUDE50CXSS6 KUDE50CXSS8 KUDE60FXBL0 KUDE60FXBL1 KUDE60FXBL2 KUDE60FXBL3 KUDE60FXBL4 KUDE60FXPA0 KUDE60FXPA1 KUDE60FXPA2 KUDE60FXPA3 KUDE60FXSS0 KUDE60FXSS1 KUDE60FXSS2 KUDE60FXSS3 KUDE60FXSS4 KUDE60FXWH0 KUDE60FXWH1 KUDE60FXWH2 KUDE60FXWH3 KUDE60FXWH4 KUDE60HXSS0 KUDE60HXSS1 KUDE60HXSS2 KUDE60HXSS3 KUDE60HXSS4 KUDE60SXSS0 KUDE60SXSS1 KUDE60SXSS2 KUDE60SXSS3 KUDE70FXPA0 KUDE70FXPA1 KUDE70FXPA2 KUDE70FXPA3 KUDE70FXSS0 KUDE70FXSS1 KUDE70FXSS2 KUDE70FXSS3 KUDE70FXSS4 KUDL15FXBL2 KUDL15FXSS2 KUDL15FXWH2 KUDS30CXBL0 KUDS30CXBL1 KUDS30CXBL2 KUDS30CXBL3 KUDS30CXBL4 KUDS30CXBL5 KUDS30CXBL6 KUDS30CXBL7 KUDS30CXSS0 KUDS30CXSS1 KUDS30CXSS2 KUDS30CXSS3 KUDS30CXSS4 KUDS30CXSS5 KUDS30CXSS6 KUDS30CXSS7 KUDS30CXWH0 KUDS30CXWH1 KUDS30CXWH2 KUDS30CXWH3 KUDS30CXWH4 KUDS30CXWH5 KUDS30CXWH6 KUDS30CXWH7 KUDS30FXBL0 KUDS30FXBL1 KUDS30FXBL2 KUDS30FXBL3 KUDS30FXBL4 KUDS30FXBL8 KUDS30FXBL9 KUDS30FXPA0 KUDS30FXPA1 KUDS30FXPA2 KUDS30FXPA3 KUDS30FXPA4 KUDS30FXPA8 KUDS30FXPA9 KUDS30FXSS0 KUDS30FXSS1 KUDS30FXSS2 KUDS30FXSS3 KUDS30FXSS4 KUDS30FXSS8 KUDS30FXSS9 KUDS30FXWH0 KUDS30FXWH1 KUDS30FXWH2 KUDS30FXWH3 KUDS30FXWH4 KUDS30FXWH8 KUDS30FXWH9 KUDS30HXSS0 KUDS30IXBL0 KUDS30IXBL1 KUDS30IXBL2 KUDS30IXBL3 KUDS30IXBL4 KUDS30IXBL6 KUDS30IXBL7 KUDS30IXBL8 KUDS30IXBL9 KUDS30IXBT0 KUDS30IXBT1 KUDS30IXBT2 KUDS30IXBT3 KUDS30IXBT4 KUDS30IXBT6 KUDS30IXBT7 KUDS30IXBT8 KUDS30IXBT9 KUDS30IXSS0 KUDS30IXSS1 KUDS30IXSS2 KUDS30IXSS3 KUDS30IXSS4 KUDS30IXSS6 KUDS30IXSS7 KUDS30IXSS8 KUDS30IXSS9 KUDS30IXWH0 KUDS30IXWH1 KUDS30IXWH3 KUDS30IXWH4 KUDS30IXWH6 KUDS30IXWH7 KUDS30IXWH8 KUDS30IXWH9 KUDS30SXBL0 KUDS30SXBL1 KUDS30SXBL2 KUDS30SXBL3 KUDS30SXBL4 KUDS30SXBL8 KUDS30SXSS0 KUDS30SXSS1 KUDS30SXSS2 KUDS30SXSS3 KUDS30SXSS4 KUDS30SXSS8 KUDS30SXWH0 KUDS30SXWH1 KUDS30SXWH2 KUDS30SXWH3 KUDS30SXWH4 KUDS30SXWH8 KUDS35FXBL0 KUDS35FXBL1 KUDS35FXBL2 KUDS35FXBL3 KUDS35FXBL4 KUDS35FXBL8 KUDS35FXBL9 KUDS35FXSS0 KUDS35FXSS8 KUDS35FXSS9 KUDS35FXWH8 KUDS35FXWH9 MDB7749SAB0 MDB7749SAB1 MDB7749SAM0 MDB7749SAM1 MDB7749SAQ0 MDB7749SAQ1 MDB7749SAW0 MDB7749SAW1 MDB7749SBB0 MDB7749SBB1 MDB7749SBB2 MDB7749SBM0 MDB7749SBM1 MDB7749SBM2 MDB7749SBQ0 MDB7749SBQ1 MDB7749SBQ2 MDB7749SBW0 MDB7749SBW1 MDB7749SBW2 MDB7759SAB0 MDB7759SAB1 MDB7759SAB2 MDB7759SAB3 MDB7759SAS0 MDB7759SAS1 MDB7759SAS2 MDB7759SAS3 MDB7759SAW0 MDB7759SAW1 MDB7759SAW2 MDB7759SAW3 MDB7760SAS0 MDB7760SAS1 MDB8949SAB0 MDB8949SAB1 MDB8949SAM0 MDB8949SAM1 MDB8949SAW0 MDB8949SAW1 MDB8949SBB0 MDB8949SBB1 MDB8949SBB2 MDB8949SBM0 MDB8949SBM1 MDB8949SBM2 MDB8949SBW0 MDB8949SBW1 MDB8949SBW2 MDB8959SAB0 MDB8959SAB1 MDB8959SAS0 MDB8959SAS1 MDB8959SAW0 MDB8959SAW1 MDB8959SBB0 MDB8959SBB1 MDB8959SBB2 MDB8959SBS0 MDB8959SBS1 MDB8959SBS2 MDB8959SBW0 MDB8959SBW1 MDB8959SBW2 MDBH979SAB0 MDBH979SAB1 MDBH979SAM0 MDBH979SAM1 MDBH979SAQ0 MDBH979SAW0 MDBH979SAW1 WDF750SAYB0 WDF750SAYB1 WDF750SAYB2 WDF750SAYM0 WDF750SAYM1 WDF750SAYM2 WDF750SAYW0 WDF750SAYW1 WDF750SAYW2 WDF775SAYB0 WDF775SAYB1 WDF775SAYB2 WDF775SAYM0 WDF775SAYM1 WDF775SAYM2 WDF775SAYW0 WDF775SAYW1 WDF775SAYW2 WDF780SLYB0 WDF780SLYB1 WDF780SLYB2 WDF780SLYM0 WDF780SLYM1 WDF780SLYM2 WDF780SLYW0 WDF780SLYW1 WDF780SLYW2 WDL785SAAM0 WDL785SAAM1 WDT790SAYB0 WDT790SAYB1 WDT790SAYB2 WDT790SAYM0 WDT790SAYM1 WDT790SAYM2 WDT790SAYW0 WDT790SAYW1 WDT790SAYW2 WDT790SLYB0 WDT790SLYM0 WDT790SLYM1 WDT790SLYM2 WDT790SLYW0 WDT910SAYE0 WDT910SAYE1 WDT910SAYE2 WDT910SAYH0 WDT910SAYH1 WDT910SAYH2 WDT910SAYM0 WDT910SAYM1 WDT910SAYM2 WDT910SSYB0 WDT910SSYB1 WDT910SSYB2 WDT910SSYM0 WDT910SSYM1 WDT910SSYM2 WDT910SSYW0 WDT910SSYW1 WDT910SSYW2
Replaces part numbers:
W10195416V (AP5983730) replaces W10195416, PS11722152, W10195416VP, B01BR493DW, B00L
Included:
4X W10195416 Dishwasher Wheel
Payment
Shipping
Returns
Feedback
About US
4 Pack W10195416 Dishwasher Wheel For Whirlpool Assembly AP5983730 PS117221 New


Description:

Part Number W10195416V (AP5983730) replaces W10195416, PS11722152, W10195416VP, B01BR493DW, B00L
Note that appliance parts can look similar in many ways. If you're not sure whether or not a parts you're ordering fits your model, please email us BEFORE you order. Include your Model number and Serial number. We can verify the part will fit your model.

[Item Number] : W10195416V Lower Dishwasher Wheel (Upgraded W10195416 Steel Screws)4pack.

✅ [Replacement Number] : B00LGUB7UU,W10195416V,PS11722152,W10195416VP,B01BR493DW,AH3406971,AP5983730,W10195416.

✅ [Compatible Brands] : Kenmore,Kitchen Aid,Maytag.

✅ [Superiority] : It is easy to install, saves time and effort, and can save you a large amount of maintenance costs.

✅ [Fit Symptoms] : 1) not washing properly , 2) dish rack will not pull out, 3) dish rack will not push in.

✅ [Solve Problems Quicky] : We have an excellent service team and you can contact us if you have any questions.

Replaces the following part numbers:

KDFE104HBL0 , KDFE104HBS0 , KDFE104HPS0 , KDFE104HWH0 , 66513042K110 66513043K110 66513044K110 66513049K110 66513252K110 66513255K110 66513259K110 66513262K110 66513263K110 66513269K110 66513282K110 66513283K110 66513289K110 66513292K110 66513293K110 66513299K110 66513362K110 66513363K110 66513369K110 66515042K110 66515043K110 66515049K110 7WDT790SAYM0 7WDT790SAYM2 7WDT950SAYM0 7WDT950SAYM1 7WDT950SAYM2 BLB14BRANA0 BLB14DRANA0 IUD7500BS0 IUD7500BS1 IUD8500BX0 JDB8000AWB0 JDB8000AWB1 JDB8000AWC0 JDB8000AWC1 JDB8000AWS0 JDB8000AWS1 JDB8200AWP0 JDB8200AWP1 JDB8200AWS0 JDB8200AWS1 JDB8500AWF1 JDB8500AWX1 JDB8500AWY1 JDB8700AWP0 JDB8700AWP1 JDB8700AWS0 JDB8700AWS1 KDFE454CSS0 KUDC10FXBL0 KUDC10FXBL1 KUDC10FXBL2 KUDC10FXBL3 KUDC10FXBL4 KUDC10FXBL5 KUDC10FXBL6 KUDC10FXSS0 KUDC10FXSS1 KUDC10FXSS2 KUDC10FXSS3 KUDC10FXSS4 KUDC10FXSS5 KUDC10FXSS6 KUDC10FXWH0 KUDC10FXWH1 KUDC10FXWH2 KUDC10FXWH3 KUDC10FXWH4 KUDC10FXWH5 KUDC10FXWH6 KUDC10IXBL0 KUDC10IXBL1 KUDC10IXBL2 KUDC10IXBL3 KUDC10IXBL4 KUDC10IXBL6 KUDC10IXBL7 KUDC10IXBL8 KUDC10IXSS0 KUDC10IXSS1 KUDC10IXSS2 KUDC10IXSS3 KUDC10IXSS4 KUDC10IXSS6 KUDC10IXSS7 KUDC10IXSS8 KUDC10IXWH0 KUDC10IXWH1 KUDC10IXWH2 KUDC10IXWH3 KUDC10IXWH4 KUDC10IXWH6 KUDC10IXWH7 KUDC10IXWH8 KUDE20FXBL0 KUDE20FXBL1 KUDE20FXBL2 KUDE20FXBL3 KUDE20FXBL4 KUDE20FXSS0 KUDE20FXSS1 KUDE20FXSS2 KUDE20FXSS3 KUDE20FXSS4 KUDE20FXWH0 KUDE20FXWH1 KUDE20FXWH2 KUDE20FXWH3 KUDE20FXWH4 KUDE20IXBL0 KUDE20IXBL1 KUDE20IXBL2 KUDE20IXBL3 KUDE20IXBL4 KUDE20IXBL6 KUDE20IXBL8 KUDE20IXSS0 KUDE20IXSS1 KUDE20IXSS2 KUDE20IXSS3 KUDE20IXSS4 KUDE20IXSS6 KUDE20IXSS8 KUDE20IXWH0 KUDE20IXWH1 KUDE20IXWH2 KUDE20IXWH3 KUDE20IXWH4 KUDE20IXWH6 KUDE20IXWH8 KUDE40FXBL0 KUDE40FXBL1 KUDE40FXBL2 KUDE40FXBL3 KUDE40FXBL4 KUDE40FXBL5 KUDE40FXBT0 KUDE40FXBT1 KUDE40FXBT2 KUDE40FXBT3 KUDE40FXBT4 KUDE40FXBT5 KUDE40FXPA0 KUDE40FXPA1 KUDE40FXPA2 KUDE40FXPA3 KUDE40FXPA4 KUDE40FXPA6 KUDE40FXSP0 KUDE40FXSP1 KUDE40FXSP2 KUDE40FXSP3 KUDE40FXSP4 KUDE40FXSP5 KUDE40FXSS0 KUDE40FXSS1 KUDE40FXSS2 KUDE40FXSS3 KUDE40FXSS4 KUDE40FXSS5 KUDE40FXWH0 KUDE40FXWH1 KUDE40FXWH2 KUDE40FXWH3 KUDE40FXWH4 KUDE40FXWH5 KUDE48FXBL1 KUDE48FXBL3 KUDE48FXBL4 KUDE48FXSS1 KUDE48FXSS3 KUDE48FXSS4 KUDE48FXWH1 KUDE48FXWH3 KUDE48FXWH4 KUDE50CXSS0 KUDE50CXSS1 KUDE50CXSS2 KUDE50CXSS4 KUDE50CXSS6 KUDE50CXSS8 KUDE60FXBL0 KUDE60FXBL1 KUDE60FXBL2 KUDE60FXBL3 KUDE60FXBL4 KUDE60FXPA0 KUDE60FXPA1 KUDE60FXPA2 KUDE60FXPA3 KUDE60FXSS0 KUDE60FXSS1 KUDE60FXSS2 KUDE60FXSS3 KUDE60FXSS4 KUDE60FXWH0 KUDE60FXWH1 KUDE60FXWH2 KUDE60FXWH3 KUDE60FXWH4 KUDE60HXSS0 KUDE60HXSS1 KUDE60HXSS2 KUDE60HXSS3 KUDE60HXSS4 KUDE60SXSS0 KUDE60SXSS1 KUDE60SXSS2 KUDE60SXSS3 KUDE70FXPA0 KUDE70FXPA1 KUDE70FXPA2 KUDE70FXPA3 KUDE70FXSS0 KUDE70FXSS1 KUDE70FXSS2 KUDE70FXSS3 KUDE70FXSS4 KUDL15FXBL2 KUDL15FXSS2 KUDL15FXWH2 KUDS30CXBL0 KUDS30CXBL1 KUDS30CXBL2 KUDS30CXBL3 KUDS30CXBL4 KUDS30CXBL5 KUDS30CXBL6 KUDS30CXBL7 KUDS30CXSS0 KUDS30CXSS1 KUDS30CXSS2 KUDS30CXSS3 KUDS30CXSS4 KUDS30CXSS5 KUDS30CXSS6 KUDS30CXSS7 KUDS30CXWH0 KUDS30CXWH1 KUDS30CXWH2 KUDS30CXWH3 KUDS30CXWH4 KUDS30CXWH5 KUDS30CXWH6 KUDS30CXWH7 KUDS30FXBL0 KUDS30FXBL1 KUDS30FXBL2 KUDS30FXBL3 KUDS30FXBL4 KUDS30FXBL8 KUDS30FXBL9 KUDS30FXPA0 KUDS30FXPA1 KUDS30FXPA2 KUDS30FXPA3 KUDS30FXPA4 KUDS30FXPA8 KUDS30FXPA9 KUDS30FXSS0 KUDS30FXSS1 KUDS30FXSS2 KUDS30FXSS3 KUDS30FXSS4 KUDS30FXSS8 KUDS30FXSS9 KUDS30FXWH0 KUDS30FXWH1 KUDS30FXWH2 KUDS30FXWH3 KUDS30FXWH4 KUDS30FXWH8 KUDS30FXWH9 KUDS30HXSS0 KUDS30IXBL0 KUDS30IXBL1 KUDS30IXBL2 KUDS30IXBL3 KUDS30IXBL4 KUDS30IXBL6 KUDS30IXBL7 KUDS30IXBL8 KUDS30IXBL9 KUDS30IXBT0 KUDS30IXBT1 KUDS30IXBT2 KUDS30IXBT3 KUDS30IXBT4 KUDS30IXBT6 KUDS30IXBT7 KUDS30IXBT8 KUDS30IXBT9 KUDS30IXSS0 KUDS30IXSS1 KUDS30IXSS2 KUDS30IXSS3 KUDS30IXSS4 KUDS30IXSS6 KUDS30IXSS7 KUDS30IXSS8 KUDS30IXSS9 KUDS30IXWH0 KUDS30IXWH1 KUDS30IXWH3 KUDS30IXWH4 KUDS30IXWH6 KUDS30IXWH7 KUDS30IXWH8 KUDS30IXWH9 KUDS30SXBL0 KUDS30SXBL1 KUDS30SXBL2 KUDS30SXBL3 KUDS30SXBL4 KUDS30SXBL8 KUDS30SXSS0 KUDS30SXSS1 KUDS30SXSS2 KUDS30SXSS3 KUDS30SXSS4 KUDS30SXSS8 KUDS30SXWH0 KUDS30SXWH1 KUDS30SXWH2 KUDS30SXWH3 KUDS30SXWH4 KUDS30SXWH8 KUDS35FXBL0 KUDS35FXBL1 KUDS35FXBL2 KUDS35FXBL3 KUDS35FXBL4 KUDS35FXBL8 KUDS35FXBL9 KUDS35FXSS0 KUDS35FXSS8 KUDS35FXSS9 KUDS35FXWH8 KUDS35FXWH9 MDB7749SAB0 MDB7749SAB1 MDB7749SAM0 MDB7749SAM1 MDB7749SAQ0 MDB7749SAQ1 MDB7749SAW0 MDB7749SAW1 MDB7749SBB0 MDB7749SBB1 MDB7749SBB2 MDB7749SBM0 MDB7749SBM1 MDB7749SBM2 MDB7749SBQ0 MDB7749SBQ1 MDB7749SBQ2 MDB7749SBW0 MDB7749SBW1 MDB7749SBW2 MDB7759SAB0 MDB7759SAB1 MDB7759SAB2 MDB7759SAB3 MDB7759SAS0 MDB7759SAS1 MDB7759SAS2 MDB7759SAS3 MDB7759SAW0 MDB7759SAW1 MDB7759SAW2 MDB7759SAW3 MDB7760SAS0 MDB7760SAS1 MDB8949SAB0 MDB8949SAB1 MDB8949SAM0 MDB8949SAM1 MDB8949SAW0 MDB8949SAW1 MDB8949SBB0 MDB8949SBB1 MDB8949SBB2 MDB8949SBM0 MDB8949SBM1 MDB8949SBM2 MDB8949SBW0 MDB8949SBW1 MDB8949SBW2 MDB8959SAB0 MDB8959SAB1 MDB8959SAS0 MDB8959SAS1 MDB8959SAW0 MDB8959SAW1 MDB8959SBB0 MDB8959SBB1 MDB8959SBB2 MDB8959SBS0 MDB8959SBS1 MDB8959SBS2 MDB8959SBW0 MDB8959SBW1 MDB8959SBW2 MDBH979SAB0 MDBH979SAB1 MDBH979SAM0 MDBH979SAM1 MDBH979SAQ0 MDBH979SAW0 MDBH979SAW1 WDF750SAYB0 WDF750SAYB1 WDF750SAYB2 WDF750SAYM0 WDF750SAYM1 WDF750SAYM2 WDF750SAYW0 WDF750SAYW1 WDF750SAYW2 WDF775SAYB0 WDF775SAYB1 WDF775SAYB2 WDF775SAYM0 WDF775SAYM1 WDF775SAYM2 WDF775SAYW0 WDF775SAYW1 WDF775SAYW2 WDF780SLYB0 WDF780SLYB1 WDF780SLYB2 WDF780SLYM0 WDF780SLYM1 WDF780SLYM2 WDF780SLYW0 WDF780SLYW1 WDF780SLYW2 WDL785SAAM0 WDL785SAAM1 WDT790SAYB0 WDT790SAYB1 WDT790SAYB2 WDT790SAYM0 WDT790SAYM1 WDT790SAYM2 WDT790SAYW0 WDT790SAYW1 WDT790SAYW2 WDT790SLYB0 WDT790SLYM0 WDT790SLYM1 WDT790SLYM2 WDT790SLYW0 WDT910SAYE0 WDT910SAYE1 WDT910SAYE2 WDT910SAYH0 WDT910SAYH1 WDT910SAYH2 WDT910SAYM0 WDT910SAYM1 WDT910SAYM2 WDT910SSYB0 WDT910SSYB1 WDT910SSYB2 WDT910SSYM0 WDT910SSYM1 WDT910SSYM2 WDT910SSYW0 WDT910SSYW1 WDT910SSYW2

Replaces part numbers:

W10195416V (AP5983730) replaces W10195416, PS11722152, W10195416VP, B01BR493DW, B00L

Included:

4X W10195416 Dishwasher Wheel