4 X Microsoft Xbox BLACK Controller Analog Stick Cap Part Bulk Hexir New Hexir HXR-19-5907
Характеристики
Type
Thumbstick/Analog Stick
Compatible Model
For Microsoft Xbox
Compatible Product
Controller
Country/Region of Manufacture
China
Packaging
Without Packaging
4 X Microsoft Xbox BLACK Controller Analog Stick Cap Part Bulk Hexir New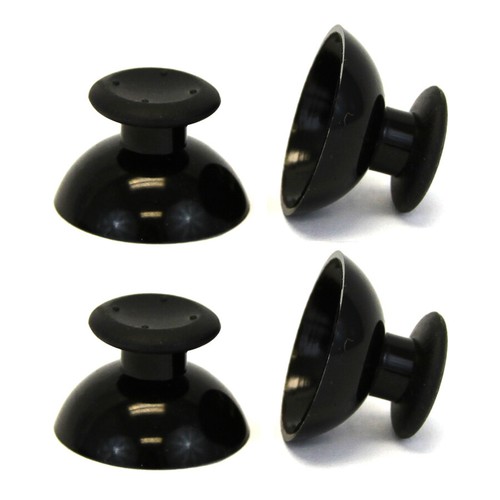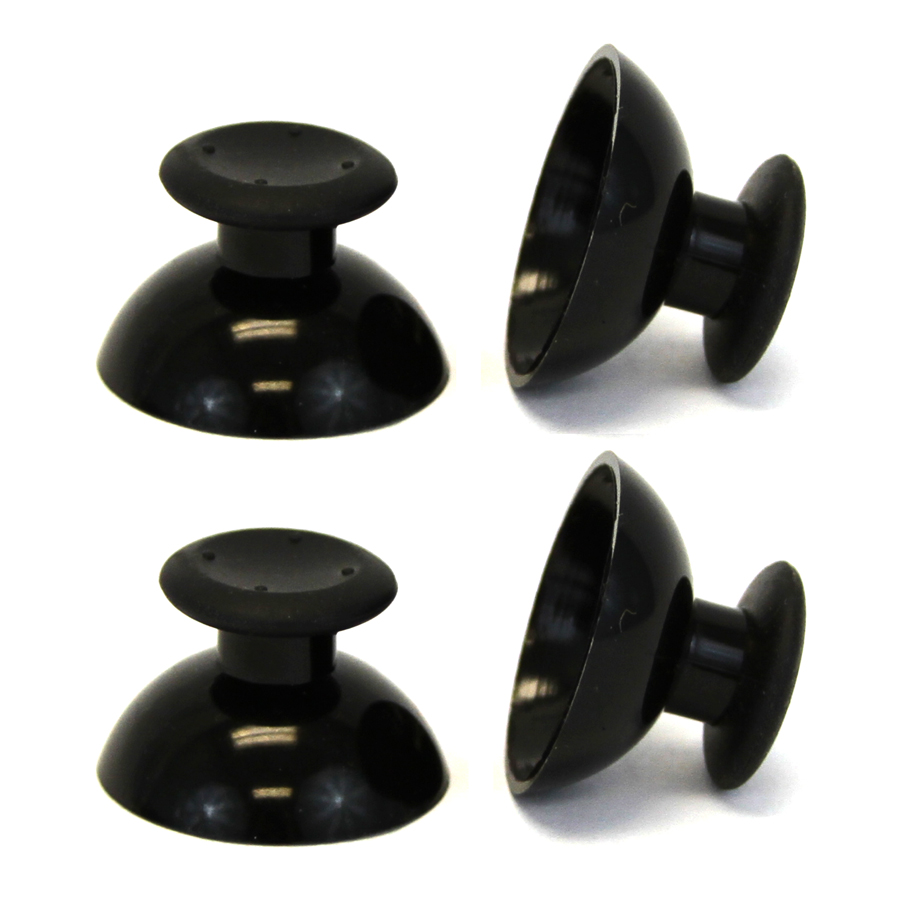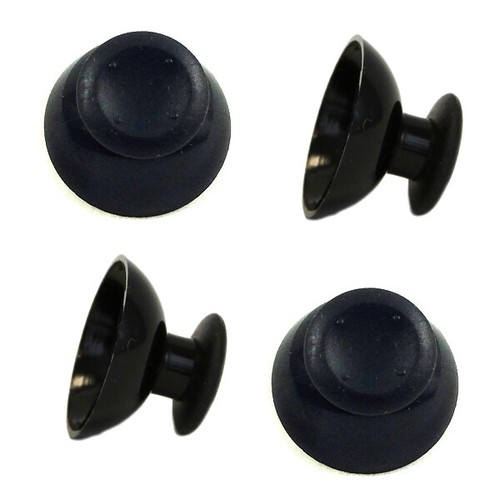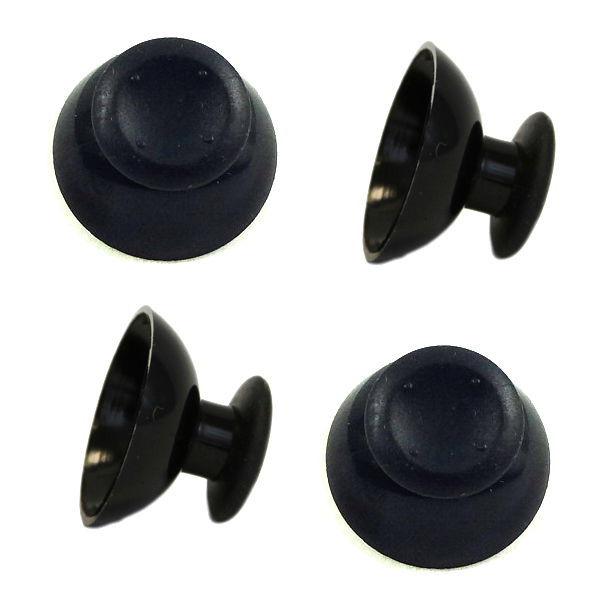 Click Thumbnails to Enlarge
PRODUCT DETAILS
[4 pcs.] Xbox Analog Cap Joystick Replacement (Hexir)

Compatible Platform: Xbox
Packaging: Bulk
Made In: China
Type: Replacement Part
Sub-Type: Controller Analog Stick Cap
Color: Black
Weight: 0.2500 lbs.
Includes: 4 Xbox Analog Cap
Tags: Accessories,Replacement Parts & Tools,Replacement Part,Controller Analog Stick Cap,Microsoft Repair Parts Part,[4 pcs.] Xbox Analog Cap Joystick Replacement

Description:

If you are planning to fix both analog sticks, then this one is for you
Made of durable original materials
Easy to install no wires needed
Replace your broken Cap
Instruction Manual is not included. However it is available online. Please email us for technical support
Return Policy
Return for exchange broken/DOA item only. All returns will be tested before issuing the replacement. In case of there is no replacement, we will issue a merchandise credit or refund. We do not accept any returns without an RMA number (eBay ID and reasons in writing are required). Any unauthorized returns will be refused and sent back to the buyer - ALL SALES ARE FINAL.
Returned package shipping for exchange, defective returns, purchased wrong items, wrong address will be on buyers' expense. We will re-ship the new exchange for free only if the item is tested broken (as long as not sold AS-IS), wrong item, or any other conditions that we consider fair. A return for any reason (i.e. wrong item purchased, changed mind, etc.) may have a restocking fee of 20% applied to the refund. All shipping charges are non-refundable. The shipping charge is used when the package leaves our location, therefore we are not able to refund this charge. Items sent back to us for a refund that are out of our 14 day warranty will have an Out of Warranty fee of 20% applied.
We do not accept returns for any reason on the following items: Game points, Perishable Goods. Please be sure to read the description carefully to ensure you buy the correct item.
Shipping Terms
Customer satisfaction is our number one priority. We will make sure that the item(s) you ordered arrive in a timely manner and in the specified condition. We ship within 1-3 business days (we do not ship on weekends or holidays) of when the payment is received and cleared. Transit times can vary depending on the carrier used for shipping. USPS Domestic shipments can take 2-7 days. USPS International shipment can take 7 ? 30 days. Most of our domestic customers will receive the item(s) on average 3-7 business days after the payment is received and cleared (3-10 business days during holiday seasons). In case you need the item faster, we recommend that you pick a higher priced shipping option.
Shipping and Handling (S&H) is per an item, however, we offer a 20% discount off S&H for each additional item. Please make sure you are aware of each auction?s S&H that you are going to purchase beforehand to estimate the total S&H. For example: The first item purchased S&H is $5.90 and the second item purchased S&H is $4.90. The 20% discount will be taken off of the lowest shipping rate, which in this case is the $4.90. S&H quoted in eBay is one time ship only. Please make sure that your shipping address is correct. Reshipping due to incorrect shipping address will be at buyers' expense. Shipping is non-refundable. Multiple items purchased may be shipped together or separate depending on availability and viability. It will not affect the shipping and handling charge. Lost packages can be claimed after 30 days (for domestic) and 90 days (for international). We will monitor the status on the delivery confirmation.
International Shipping
The customer is responsible for any and all duties/taxes/tariffs. We serve ONLY as the exporter and DO NOT pay for any of the taxes/duties/tariffs. All BROKERAGE fees are the sole responsibility of the winning bidder/buyer. Tracking for international shipping is not always available for First Class packages after they have left the US. If you want tracking outside of the US, please select Priority or Express Mail or UPS (if available).
Payment Terms
Payments are expected within 72 hours (3 days) after the last winning auction is closed. If you purchase multiple items, payments are expected within 7 days. Please let us know if you need an extension. An automated eBay system will close the transaction if payment is not received within a reasonable time frame.
Please notify us as soon as possible if you need to cancel an item. If you accidentally commit to buying an item please do not complete payment and contact us immediately for cancellation.
There is a 20% restocking fee of the purchase price with a minimum of $3.00 for any cancellation for any reason. This also applies to any buyer's requested refund for any reason.
Warranty
Repair Parts: Our entire repair parts inventory (this includes lasers, replacement drives, and LCD screens) are protected with our own security sticker. They are all checked when they are received in stock and are checked again before they are packaged and shipped to the buyer. If for any reason we receive a defective item back and the warranty sticker has been voided, the return/exchange will not be accepted. We document all warranty stickers and will have proof of the condition prior to it shipping. If a repair item is received back without our warranty sticker (if it has been removed) the return/exchange will not be accepted.
Accessories: We have a 14 day warranty on the product after you receive it. For more detail please see our return policy. Items out of warranty can be accepted back for an exchange however an out of warranty fee maybe applied. Please see our return policy for further information.
Some manufacturers have their own warranty on the product (sometimes a lifetime warranty). Please contact their customer service for technical support.
Customer Service
If there is a problem with any item purchased from us, please send us an eBay message right away. We do our best to respond to all messages immediately within 48 hours Monday - Friday with the exception of holidays. We will do our best to resolve any issues that may arise.
Please only use the eBay feedback for seller performance and not product reviews. There is a section on eBay that will allow you to create a review for any product.
Negative feedback should only be used as a last resort. Please contact us first before taking this step. If a buyer does not initiate contact we will not know if there is a problem. All buyers who leave positive feedback will automatically receive positive feedback in return.

Copyright (c)
Hexir
. All rights reserved.