50X 8mm 2-pin Low Profile Solderless Pigtail Connector for 2835 120/m LED Strip ABI LSA-Z1-50PK
Характеристики
Type
LED Light Strip Connector

50X 8mm 2-pin Low Profile Solderless Pigtail Connector for 2835 120/m LED Strip
These low-profile 8mm 2-wire solderless flexible connectors eliminate the need for soldering when installing LED strip lighting. These low-profile connectors work with all single color 8mm LED strips, including double density strips. Double density (120 LED/m) strips do not work with standard connectors because the chips are too close together, but they work great with these low-profile connectors.
Open the top of the connector, insert the raw strip into the connector and under the pins then snap shut. Now the strip is terminated with wires. Connect it to a power source or extend power to the another strip, the options are limitless now that you have familiar wires to work with. 8mm 2-conductor strips are normally used with single-color SMD3528 chips.
Pull the black plastic away from the connector enough to unlock the connector without removing it entirely. Slide the PCB strip into the connector so that the pins make contact with the pads on the strip. Push the black plastic back in to lock the connector.
Fits 8mm 2-conductor PCB strips, Works with double density 120 LED/m strips.
Eliminates the need to solder, Wire length: 15cm / 6 inches
Product Guarantee
We offer a 30 day return policy and a one year warranty. Buy with confidence!
Item Location
All orders ship from Indianapolis, IN, USA
Same Item in Other Lot Sizes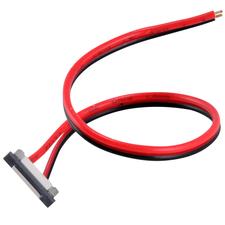 10 Pack
$6.53
Free shipping
Similar Items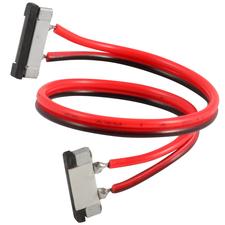 10X 8mm 2-pin Solderless Pigtail
$6.53
Free shipping
10X 10mm 4-pin RGB Solderless Flexible Coupler
$5.95
Free shipping