60's/70's Avon Lady Samplers ~ 1973 Pennsylvania Dutch Bath Oil & Cologne ~ NICE Avon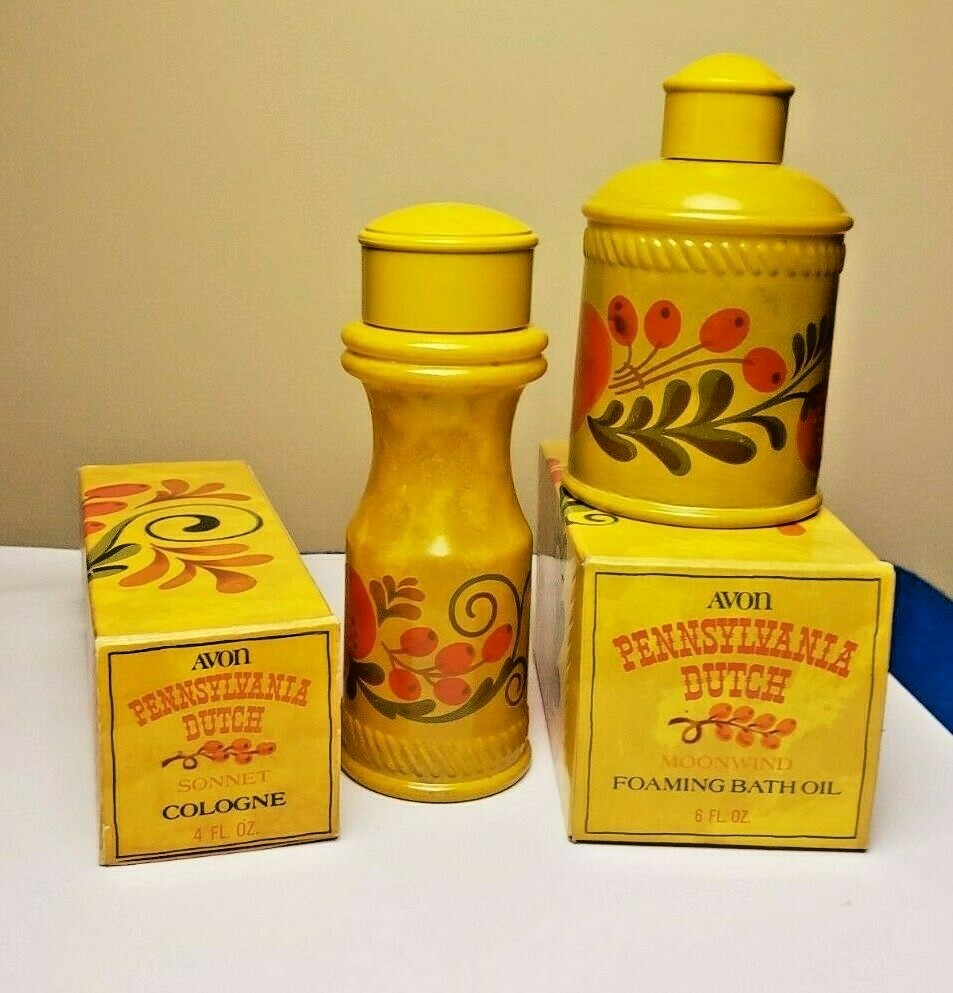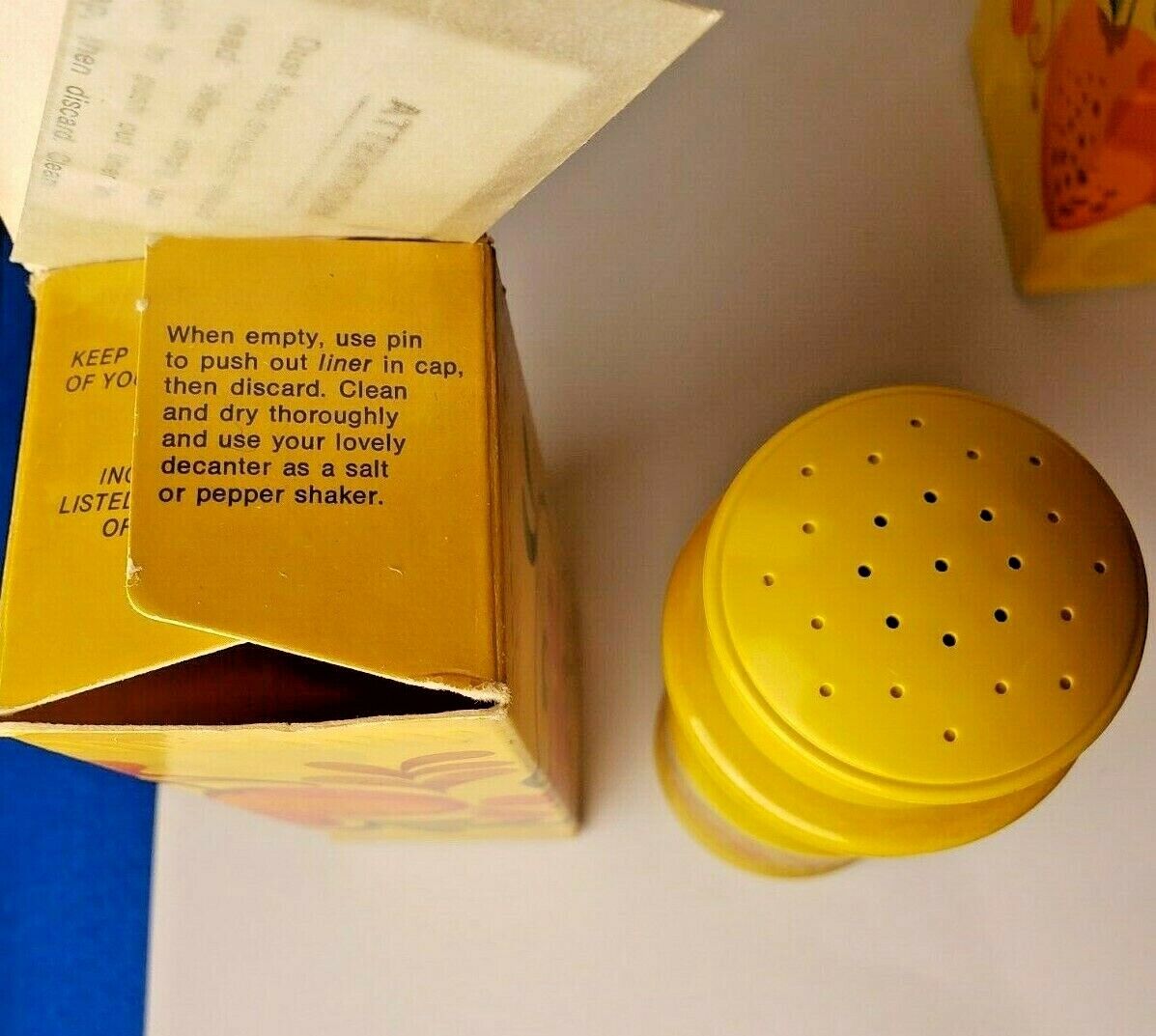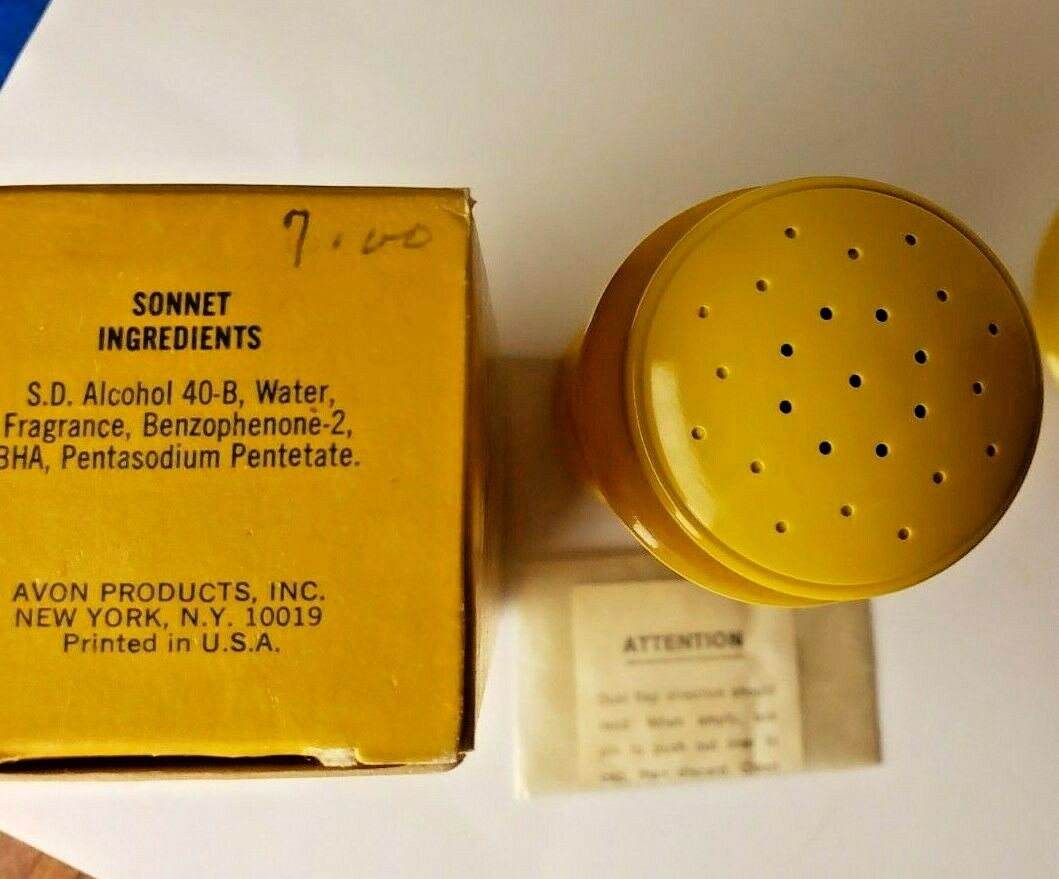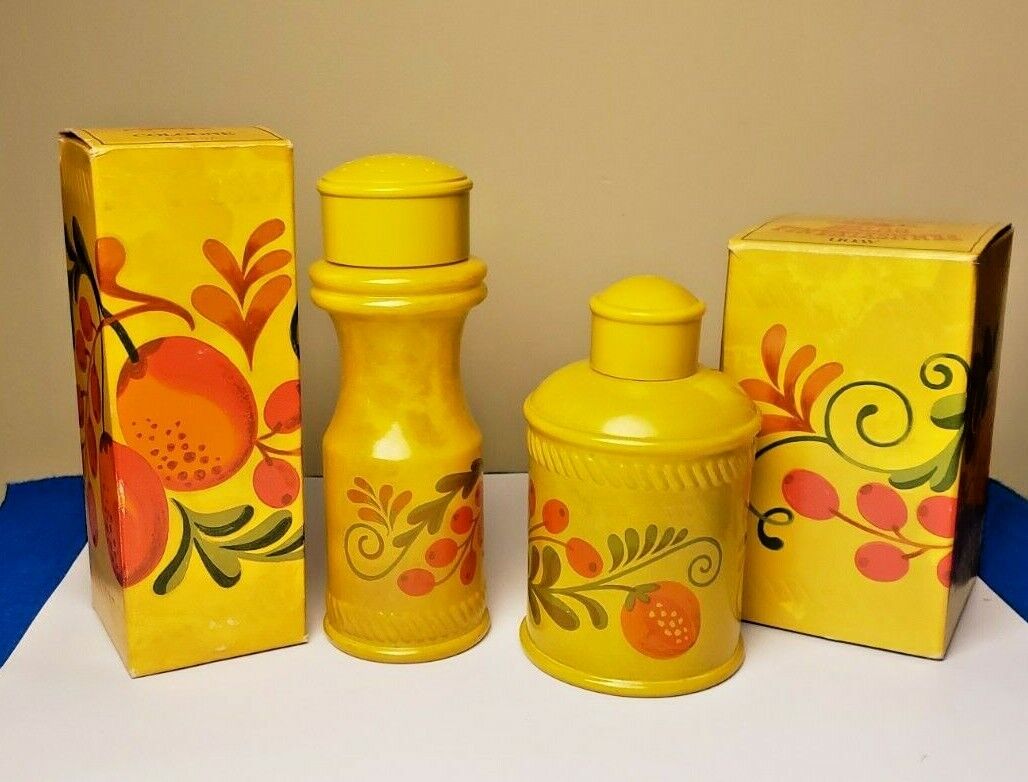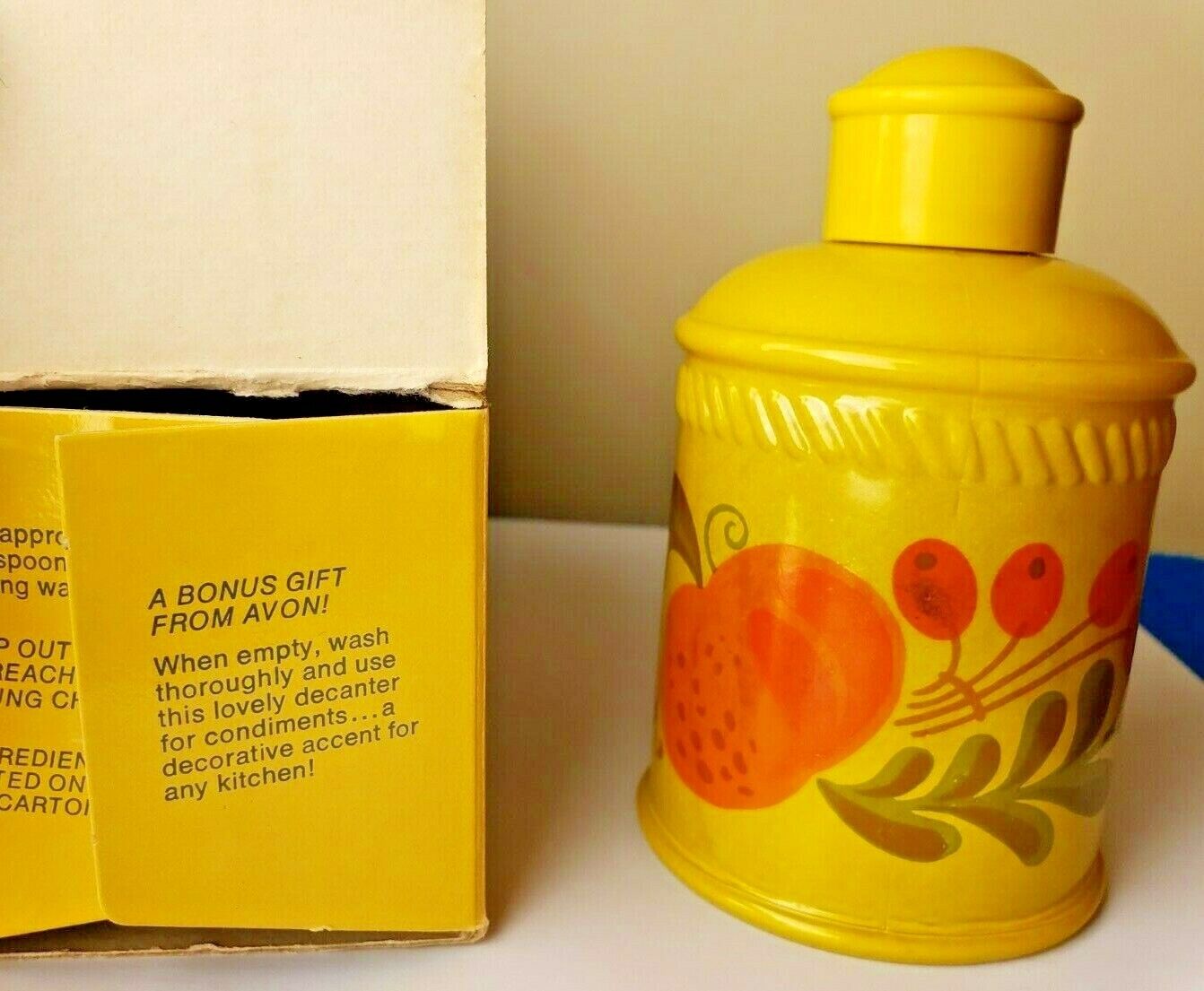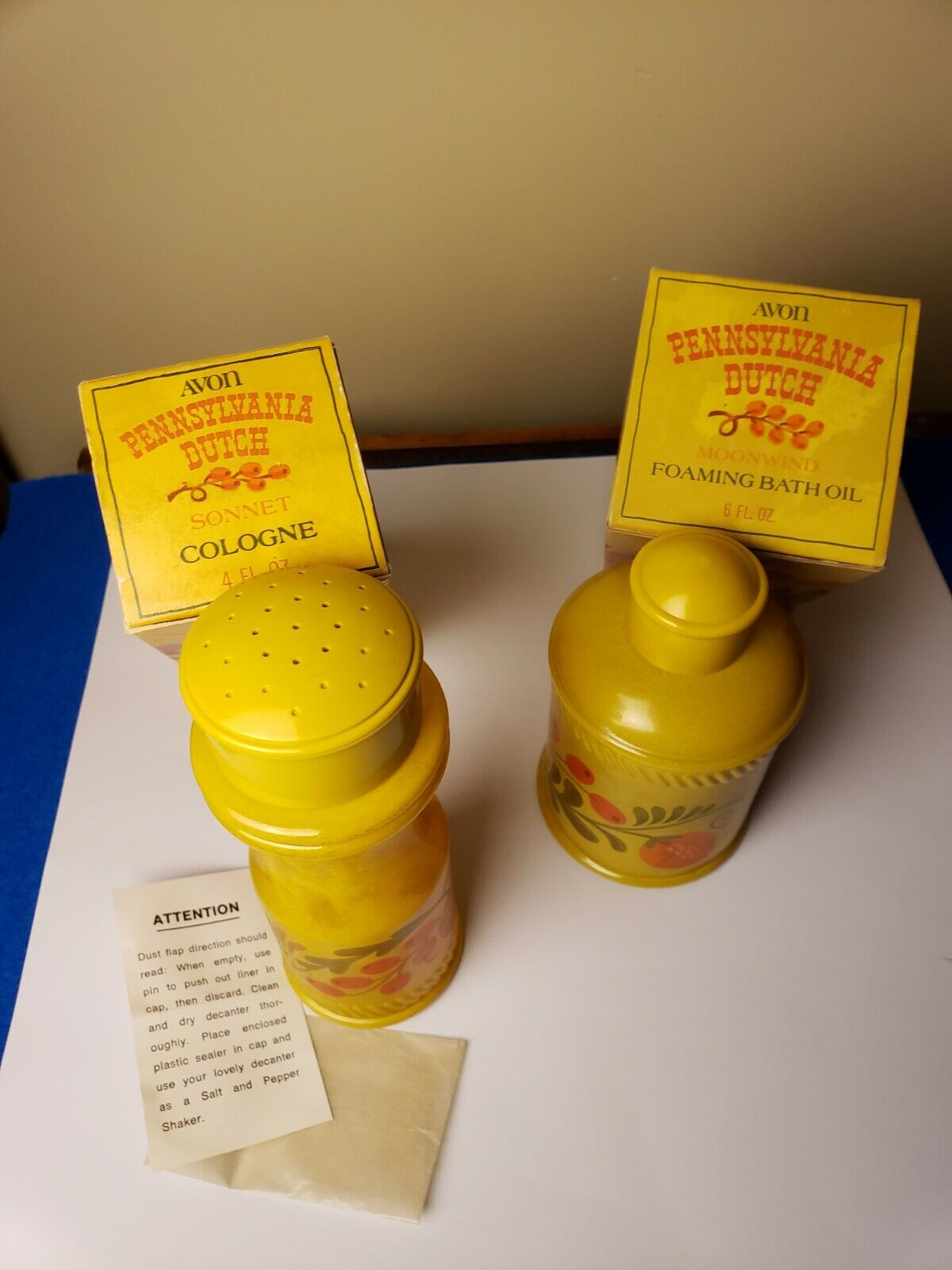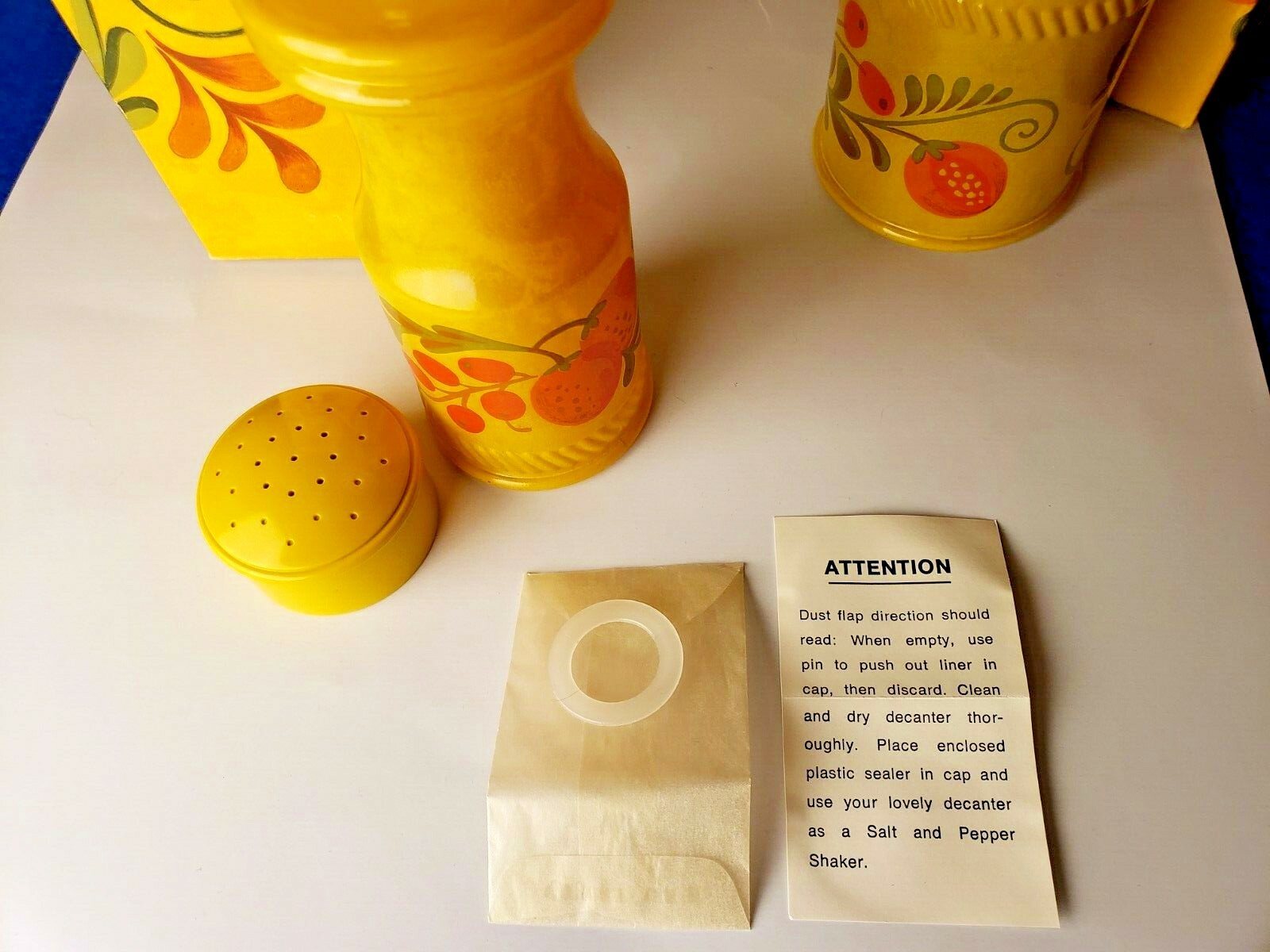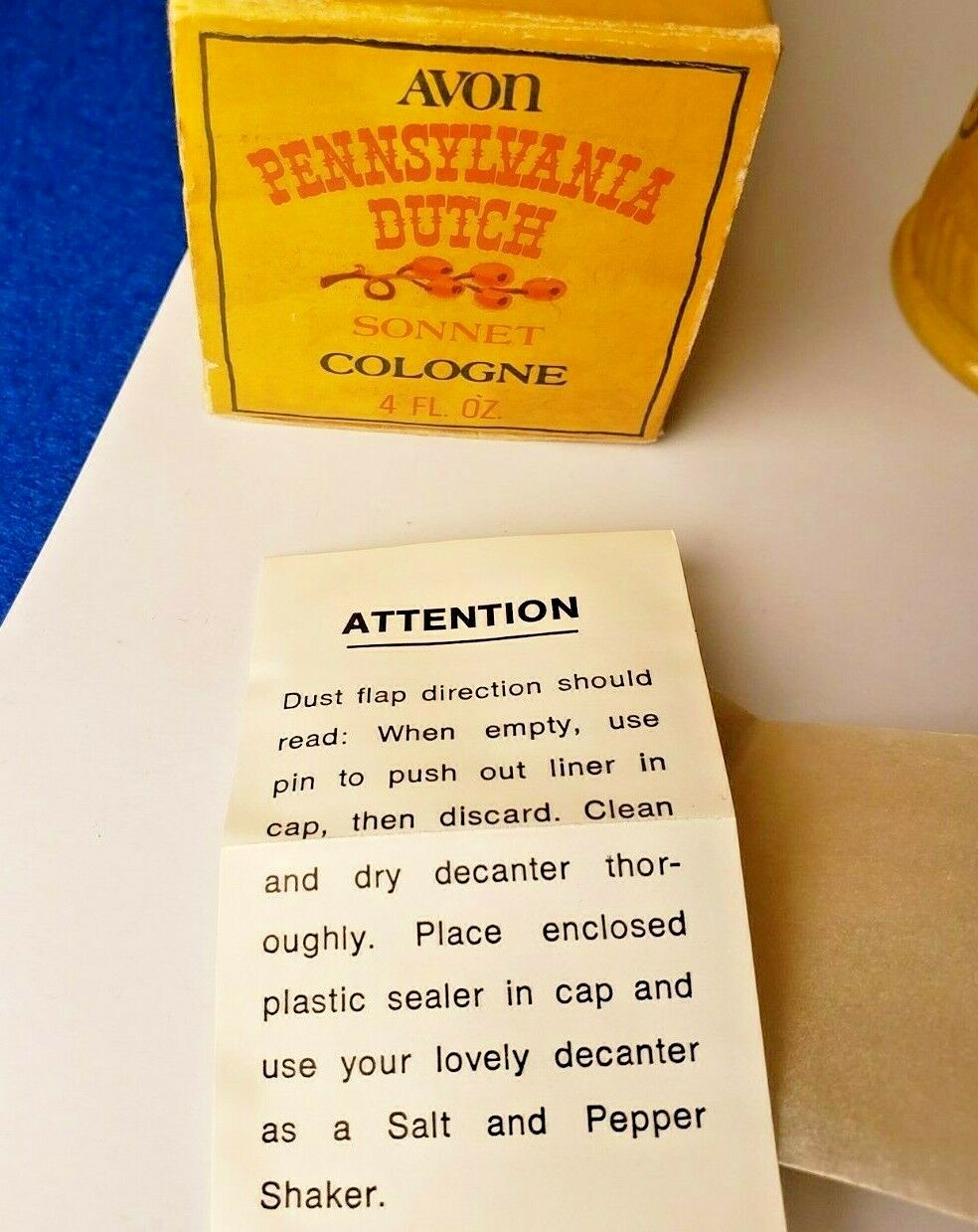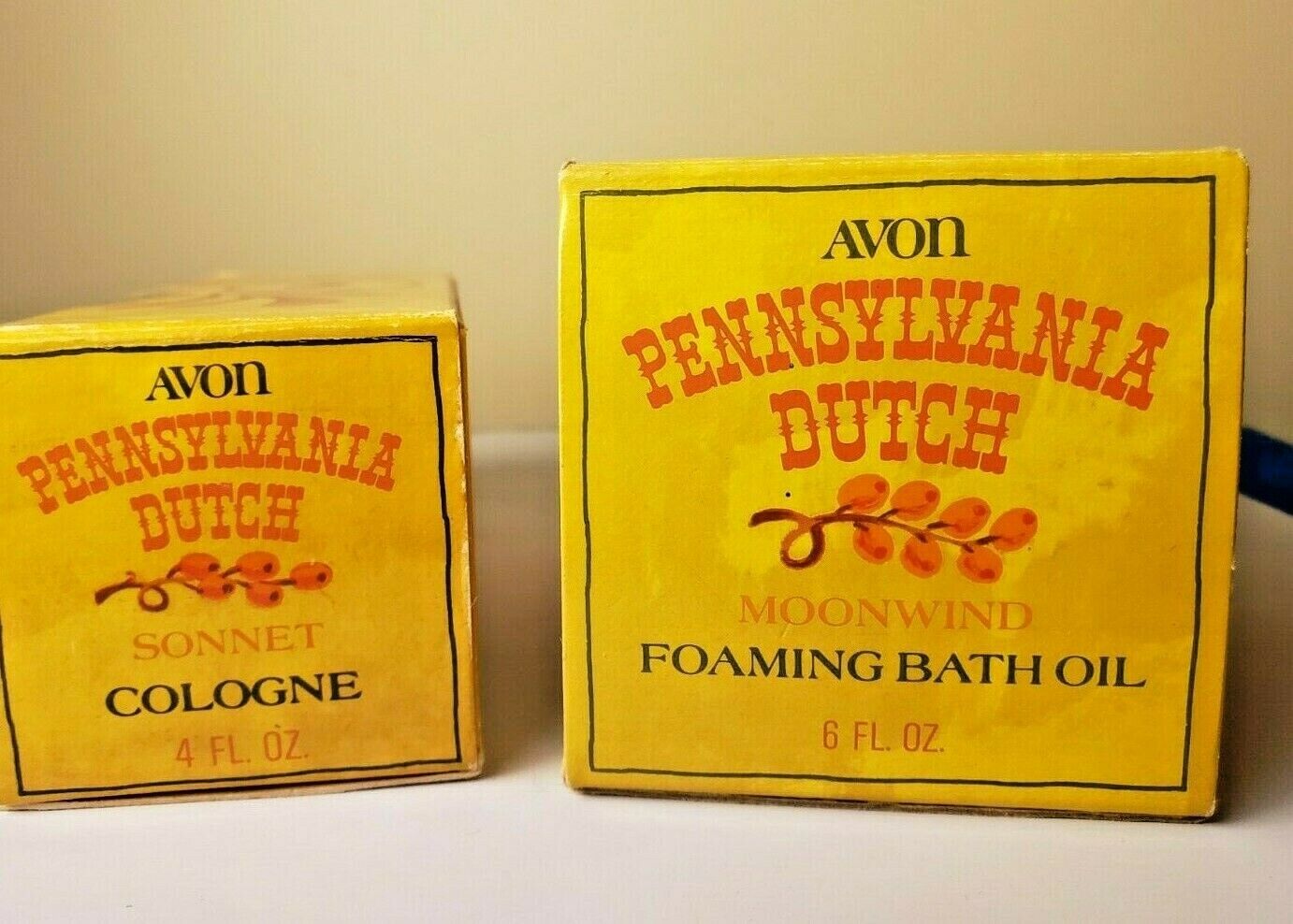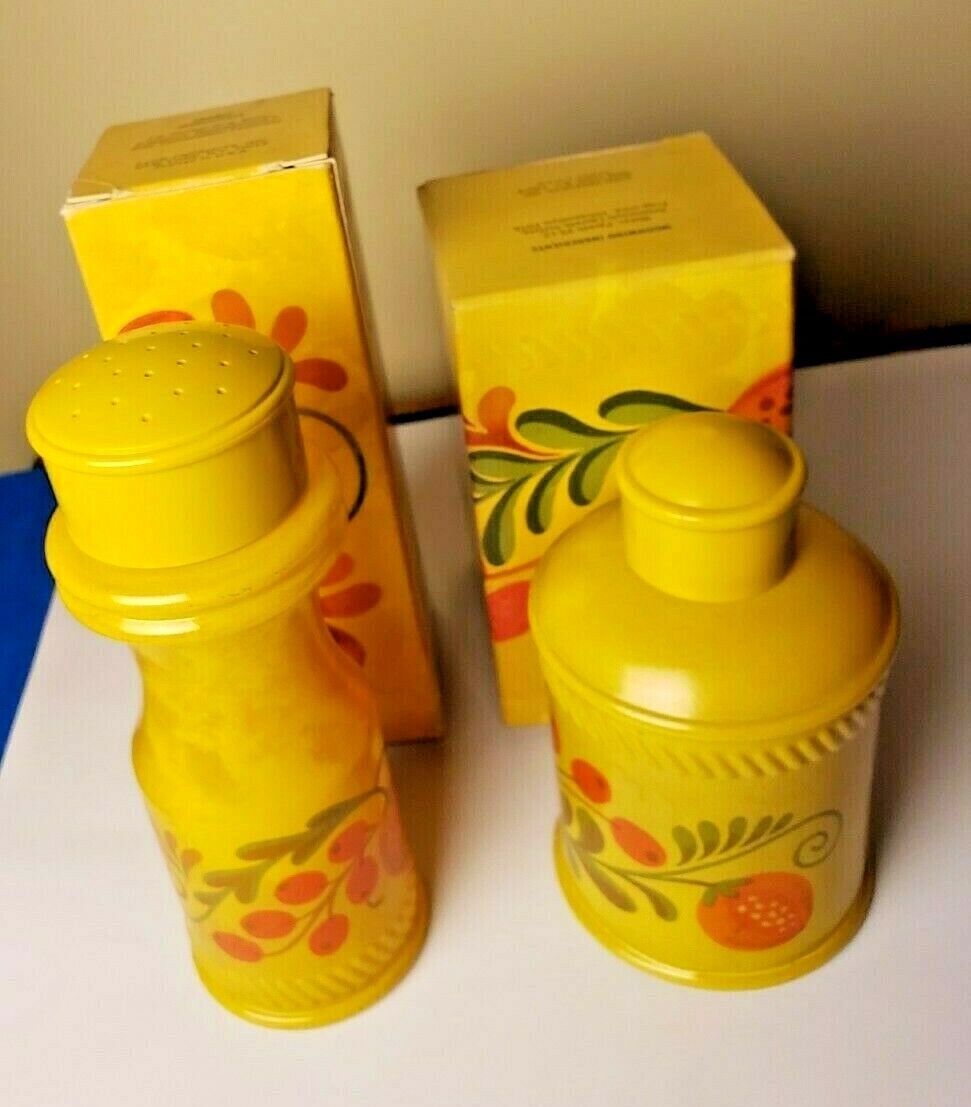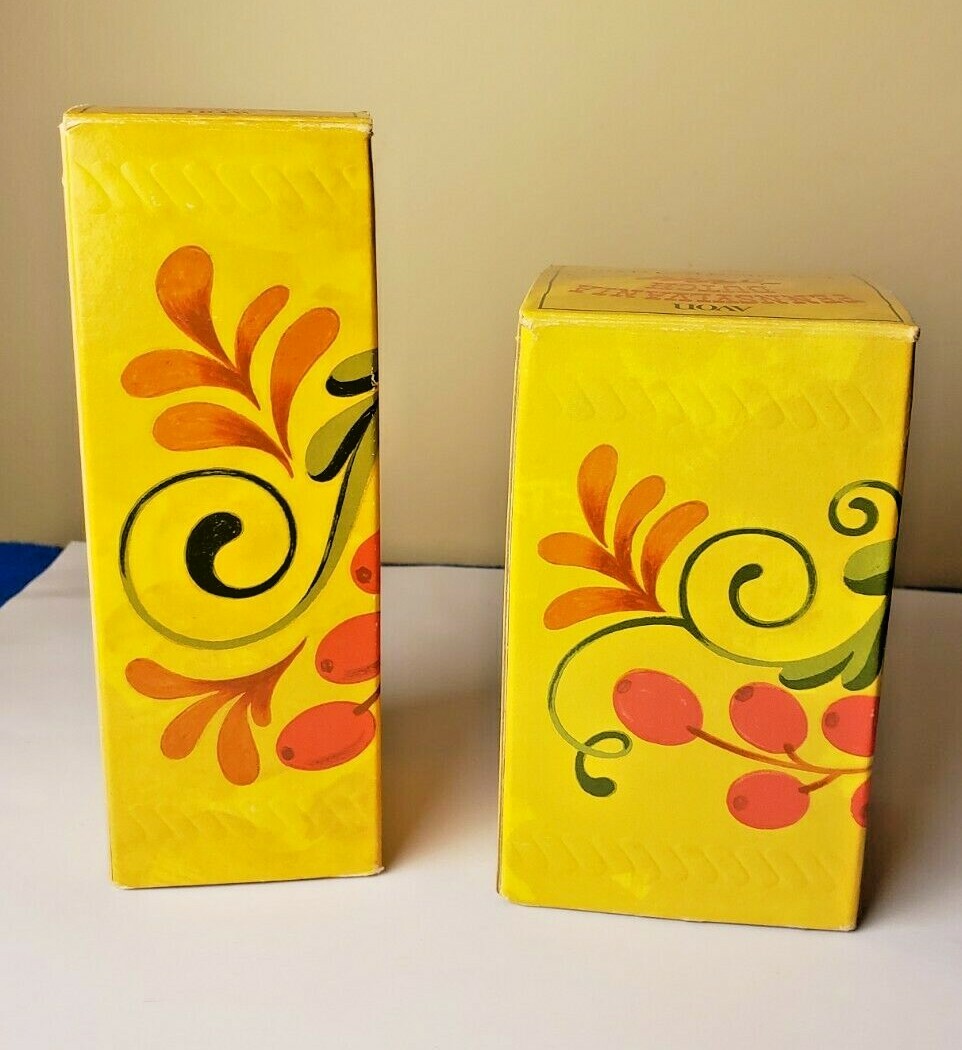 Характеристики
Country/Region of Manufacture
United States
Modification Description
These are Excellent Condition Avon Sampler Products from a former Avon Lady's Collection that she used at her Avon Parties in 1973. Prices at the time were written in pencil on the bottom of each box.
Lot of (2) Excellent Condition Nearly Full Vintage Avon Pennsylvania Dutch Products
This rare lot includes the following from a former Avon Rep's Sampler Collection:
Pennsylvania Dutch Sonnet Cologne 4 FL. Oz. in Original Box
Pennsylvania Dutch Moonwind Foaming Bath Oil 6 FL. OZ. in Original Box
These were carefully used at parties for guests to sample &/or smell the product and they are over 95% Full. In addition, each of these products have the price of a new bottle in 1973 handwritten written neatly on the bottom of each box. Both decanters are Pristine and have intended uses once the inside contents are empty.
Foaming Bath Oil price in 1973 was $6.00. The inside flap states: "A BONUS GIFT FROM AVON! When empty, wash thoroughly and use this lovely decanter for condiments... a decorative accent for any kitchen!"
Sonnet Cologne price in 1973 was $7.00. The inside flap states: "When empty, use pin to push out liner in cap, then discard. Clean and dry thoroughly and use your lovely decanter as a salt or pepper shaker." The package still has the New/Unused Packet containing the sealer and instructions for placing the sealer in the decanter when ready to use as a salt or pepper shaker. This is a rare find to have the Sealer & Instructions clean, new and unused inside the original Wax Paper Packet. This was a sampler cologne product only and the Avon Rep's Inventory Stock was kept neat & clean to this day.
If you are interested in adding these two Pristine Condition Products with an interesting history to your Avon Collection, they will be nicely wrapped and sent safely to your door together via USPS Priority Mail.
Ships next business day via USPS Priority Mail.
Safe, Secure, SPEEDY Shipping!
100% Satisfaction Guarantee: 30 day FREE RETURNS!
*We operate with quality as an important priority - only the best condition items will do for you!*
We appreciate our customers and want to give you the absolute best experience and product possible.
YOU are our TOP PRIORITY!