ALICE in CHAINS,B/W Promo Photo,6 Original Backstage Passes, Без бренда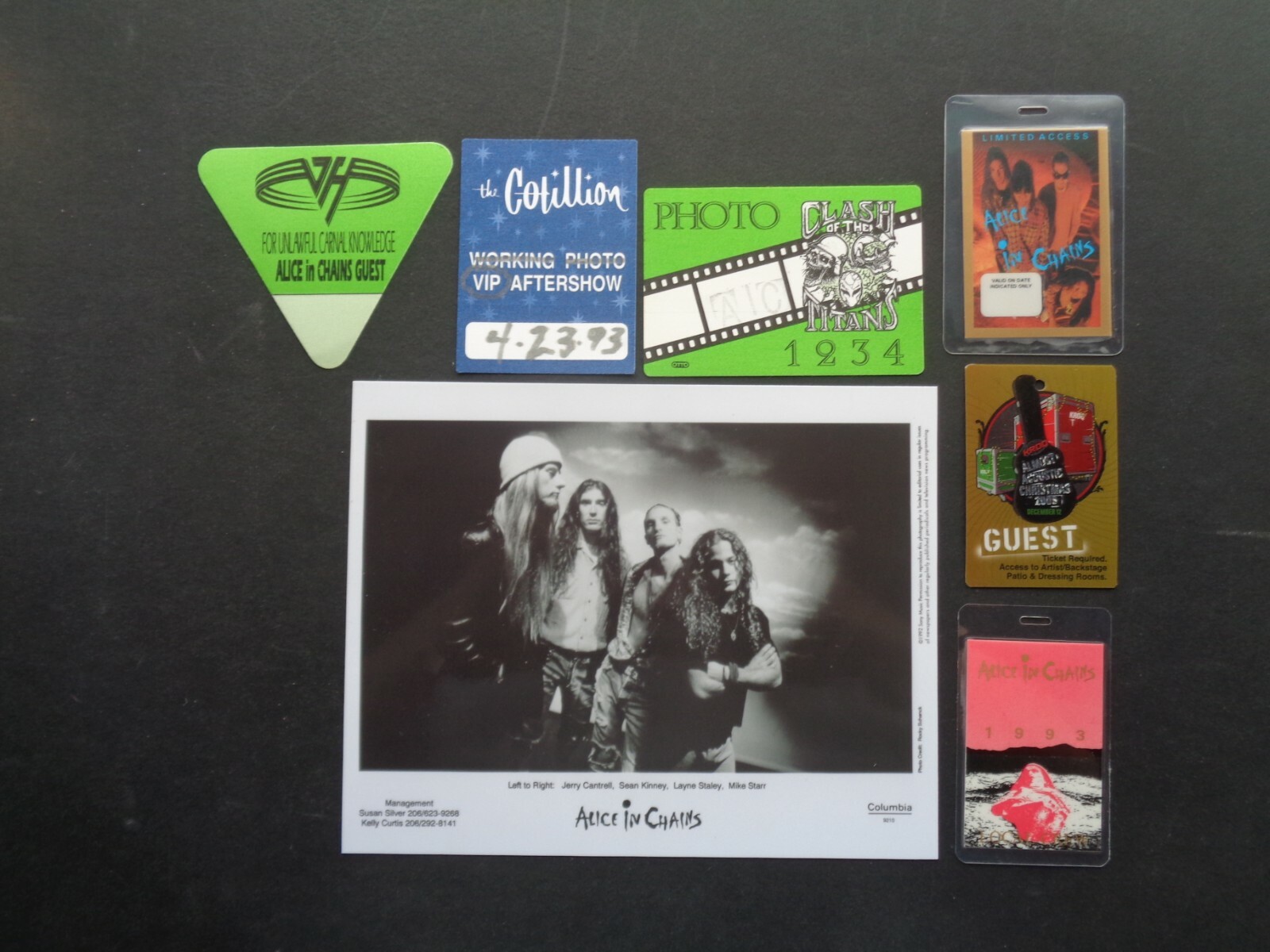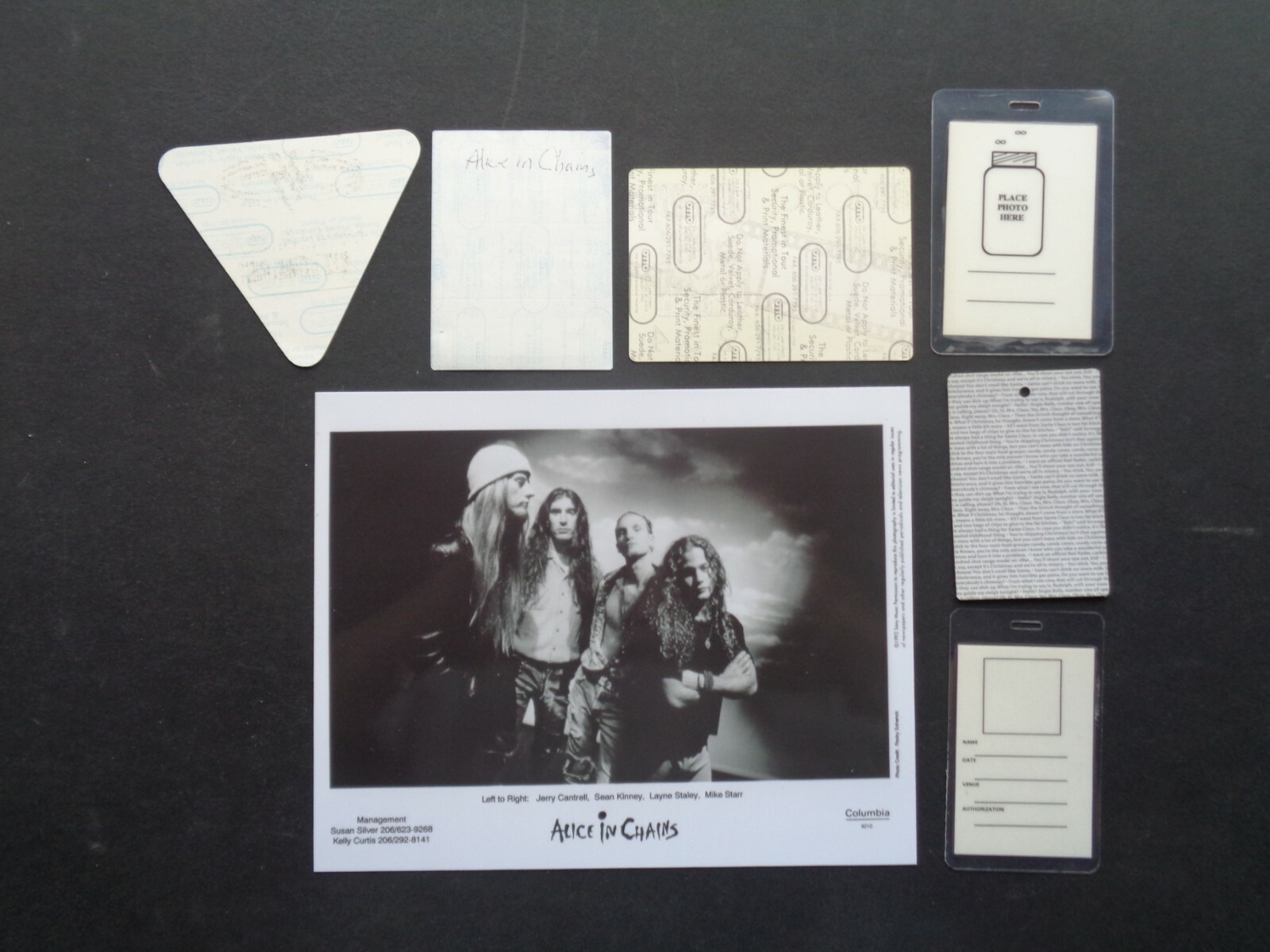 Характеристики
Country/Region of Manufacture
United States
Original/Reproduction
Original
Artist/Band
Alice in Chains
I found boxes of all kinds of these Original 8" x 10" B/W Promo photos in a storage bin
that I bought last year.... Then I also bought a local private collection of all kinds of
music memorabilia...
This set is a custom set made by request. It consists of an Original 8" x 10" promo photo ,and 6 backstage passes of ALICE in CHAINS.
Backs of passes are also shown in photos.This is the only complete set I have.
I will be listing different old backstage passes and
promo photos all month at WHOLESALE PRICES.
Let me know what bands you would like me to list.
If you are looking to start a memorabilia collection these are a Great investment.

Hello; My name is Paul.
I am 70 years old and supplement my retirement income by buying and selling stuff from storage bins, buying private collections and going to public Auctions.
There was a lot of Music memorabilia in one storage garage I bought that I will be listing soon.
I also will be going to flea markets in the PA. and Ohio area this summer.
This is the first time I have found music related stuff like this
I just joined eBay to have some income in the coming months.
Keep checking back. I got lots of music related stuff to sell. P
osters,pictures,tour books,comic books,stickers,record albums an 45's,
sports cards,old artwork,watch bands,and various antiques.