Antique Gilberts Erector Engineering Wooden Box & Ferris Wheel Set & Guide Book Erector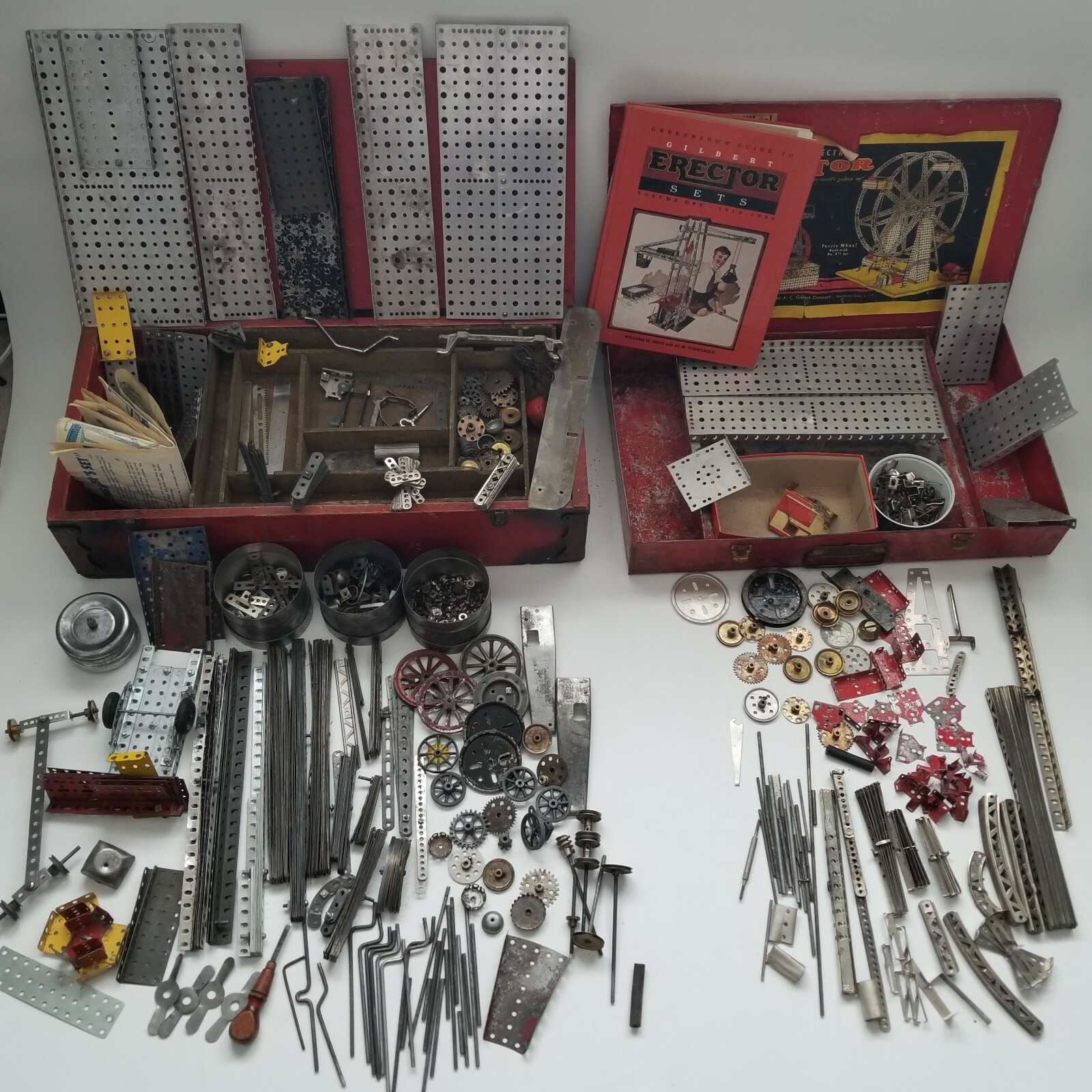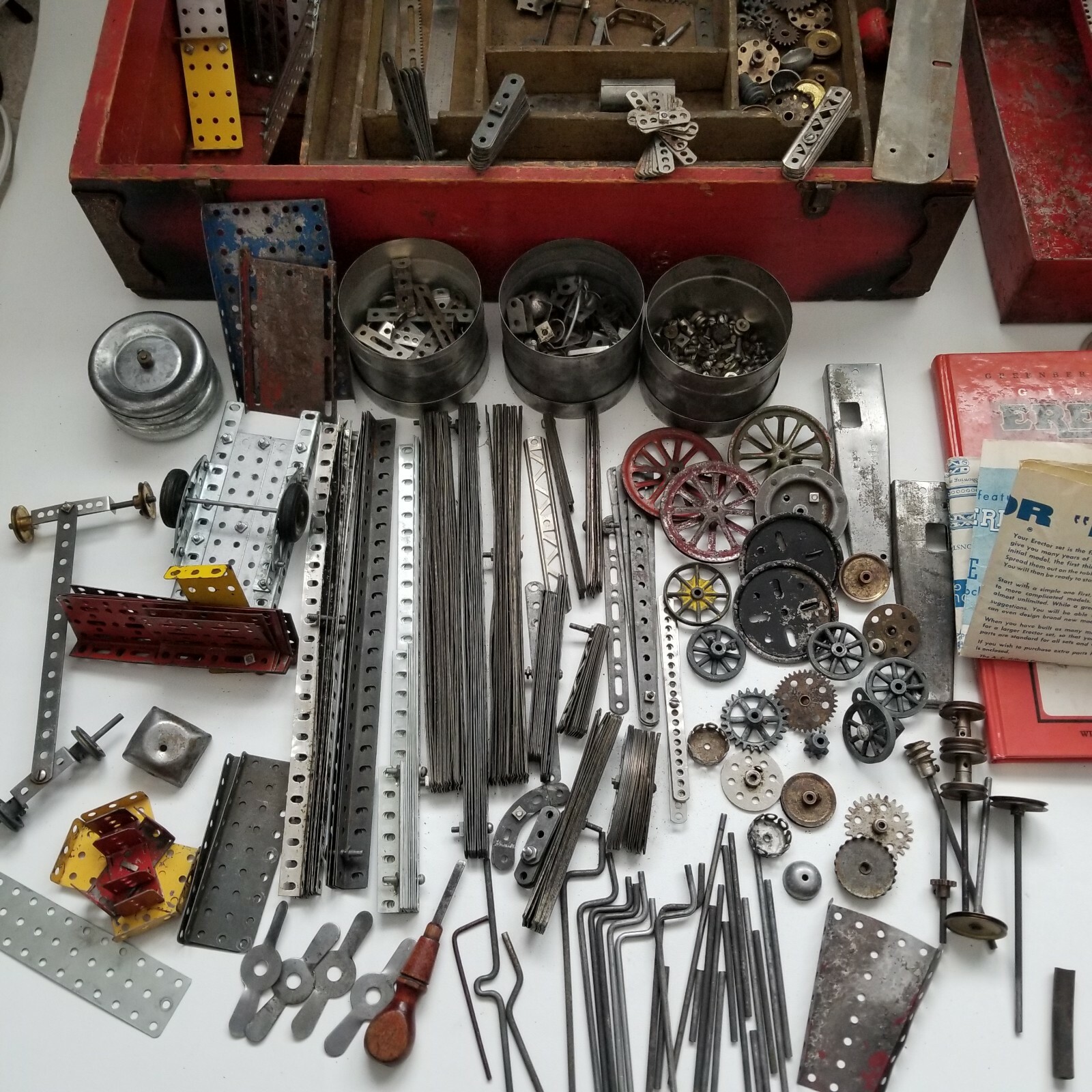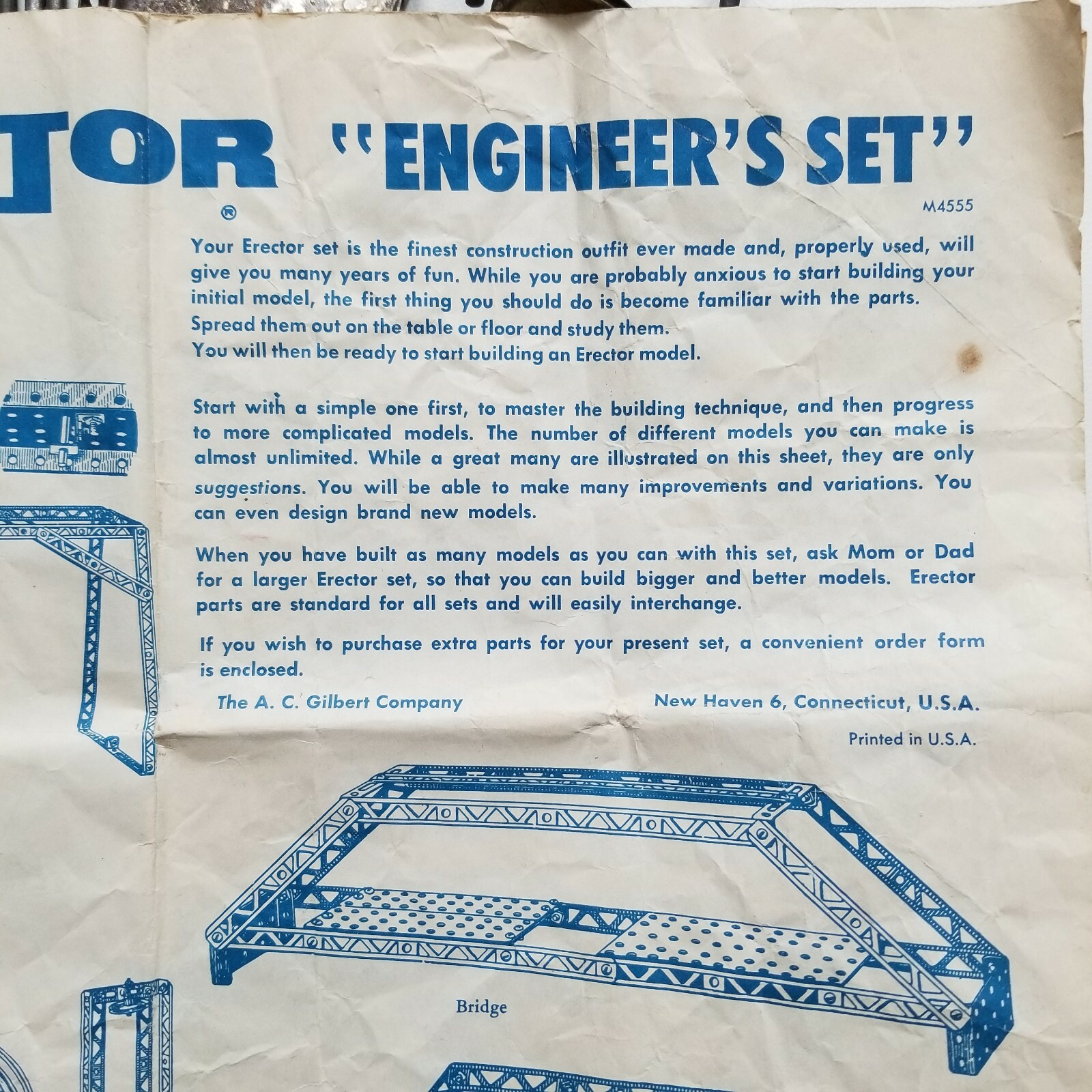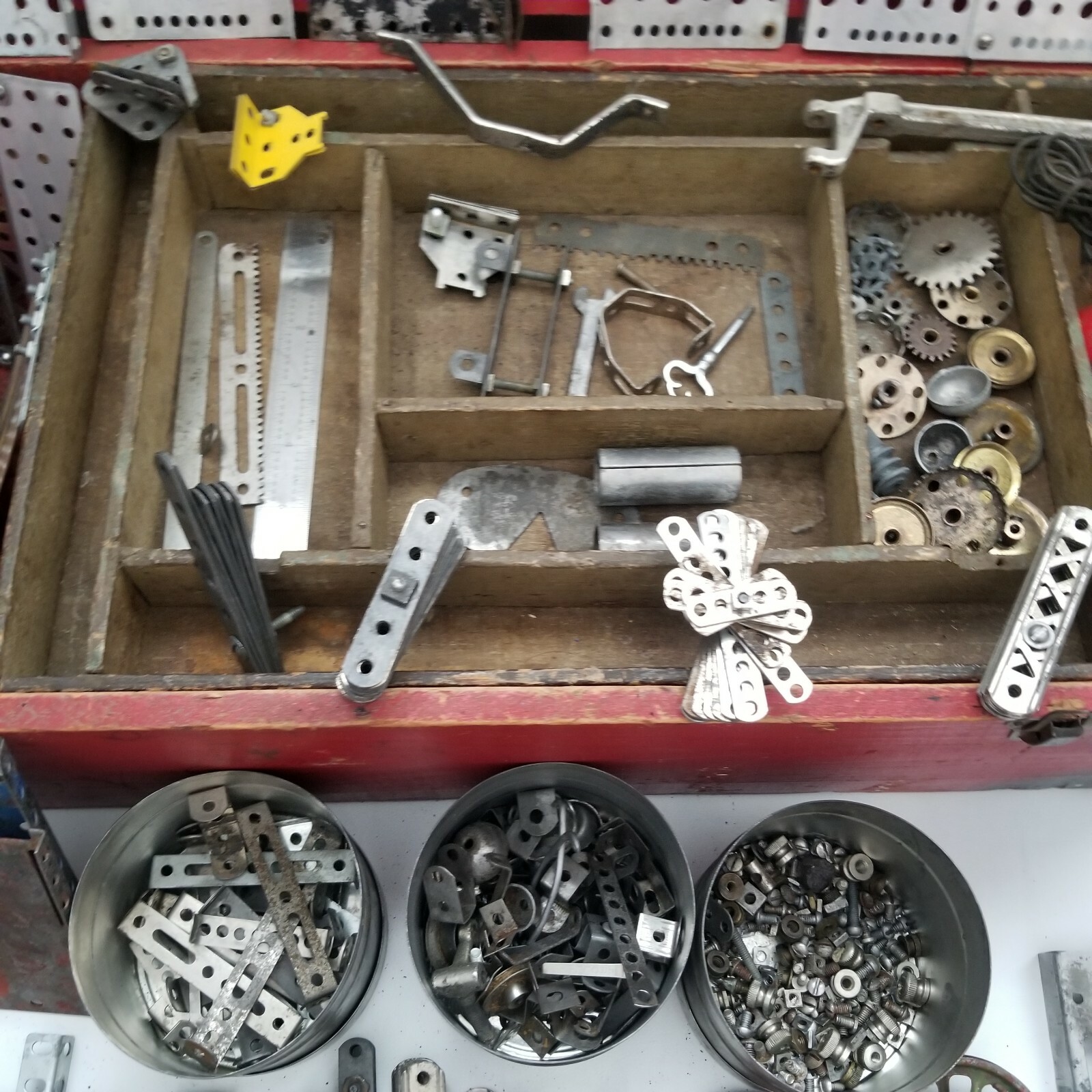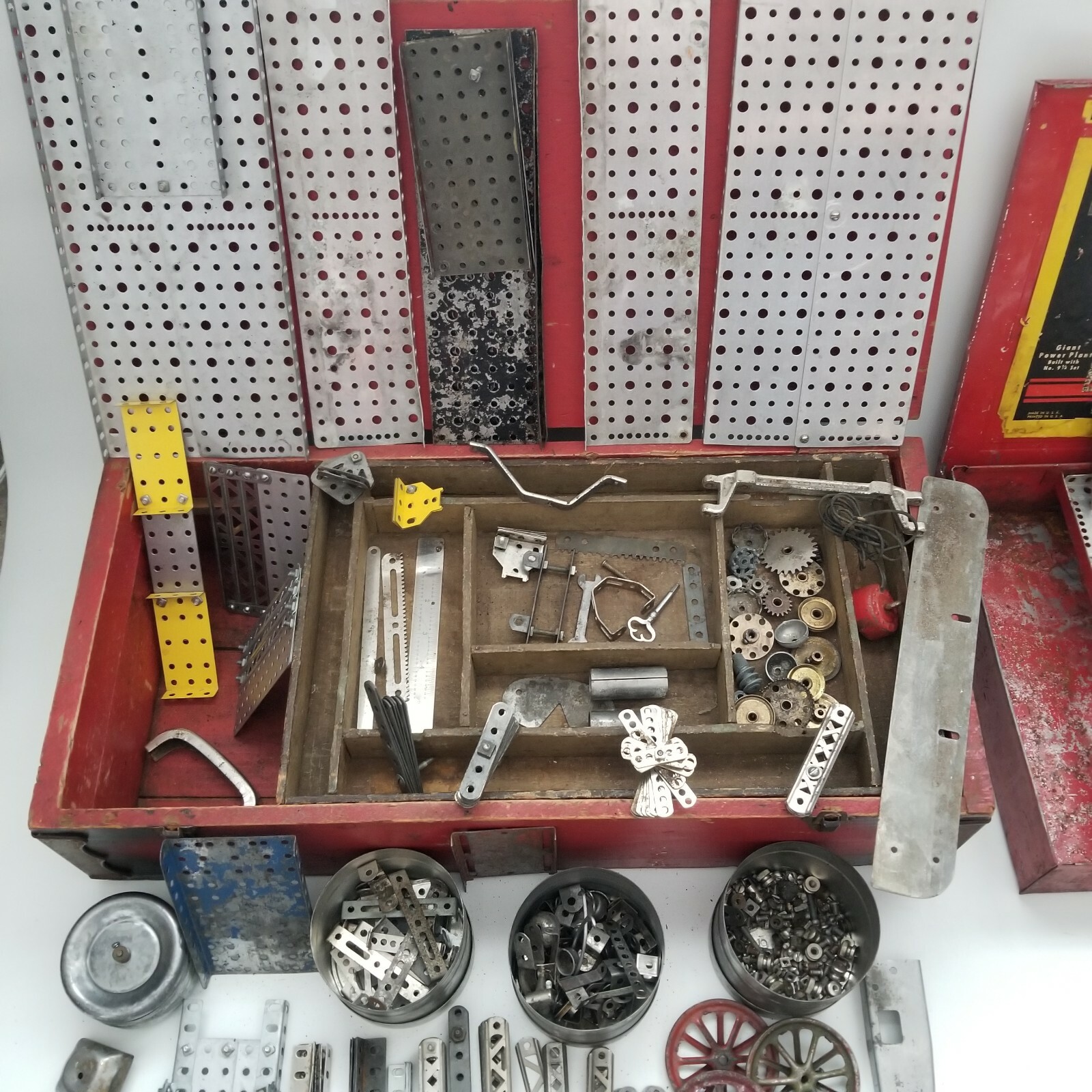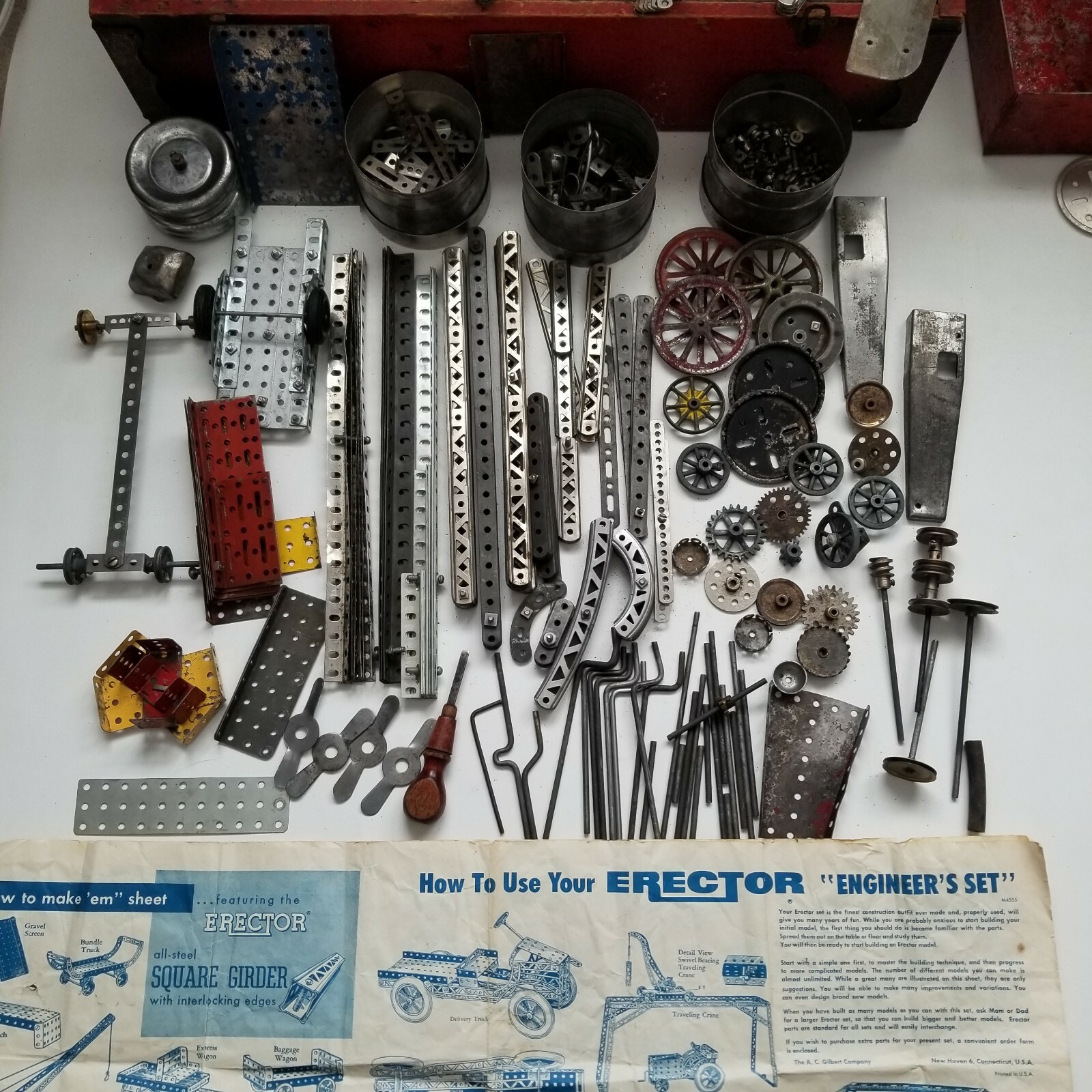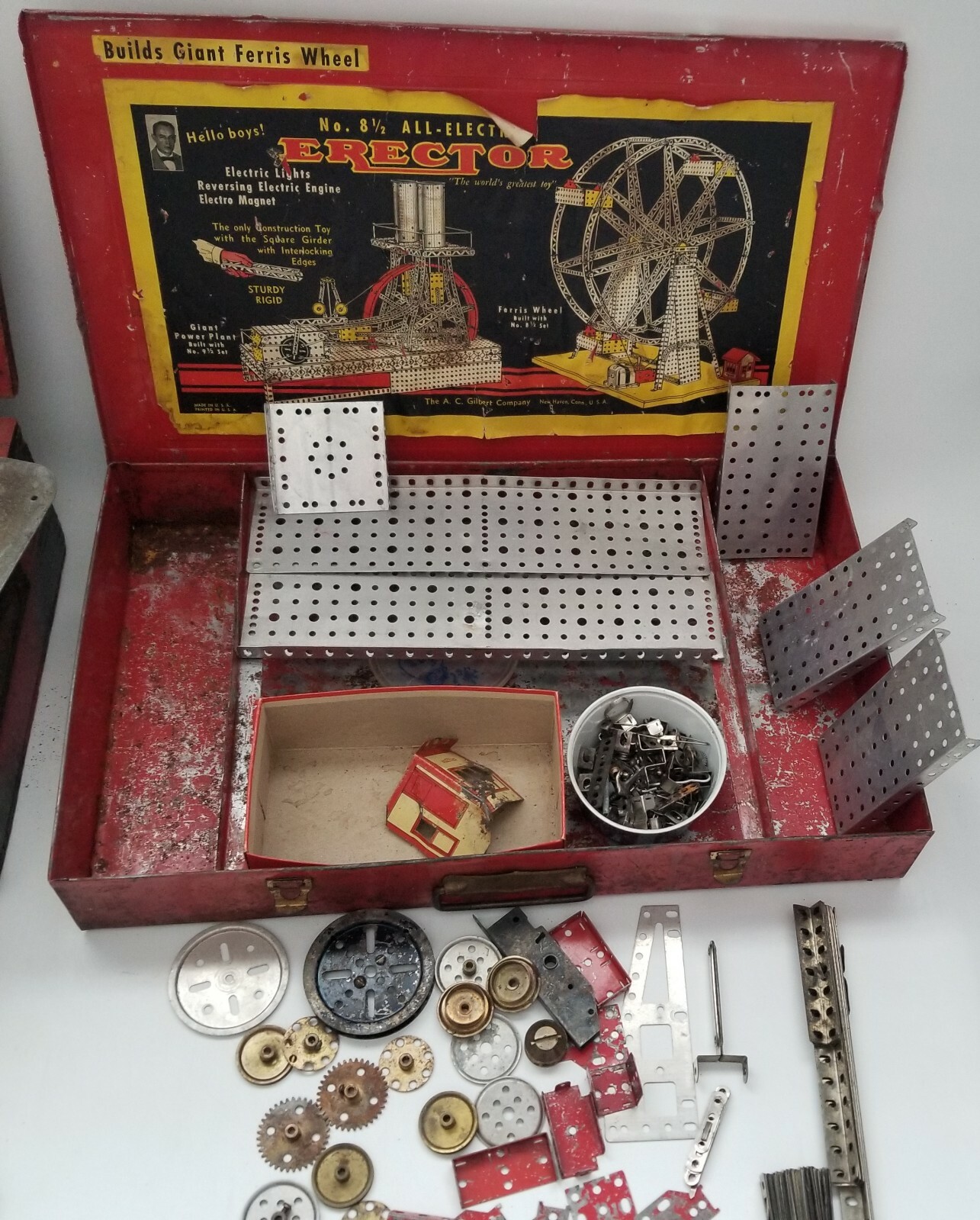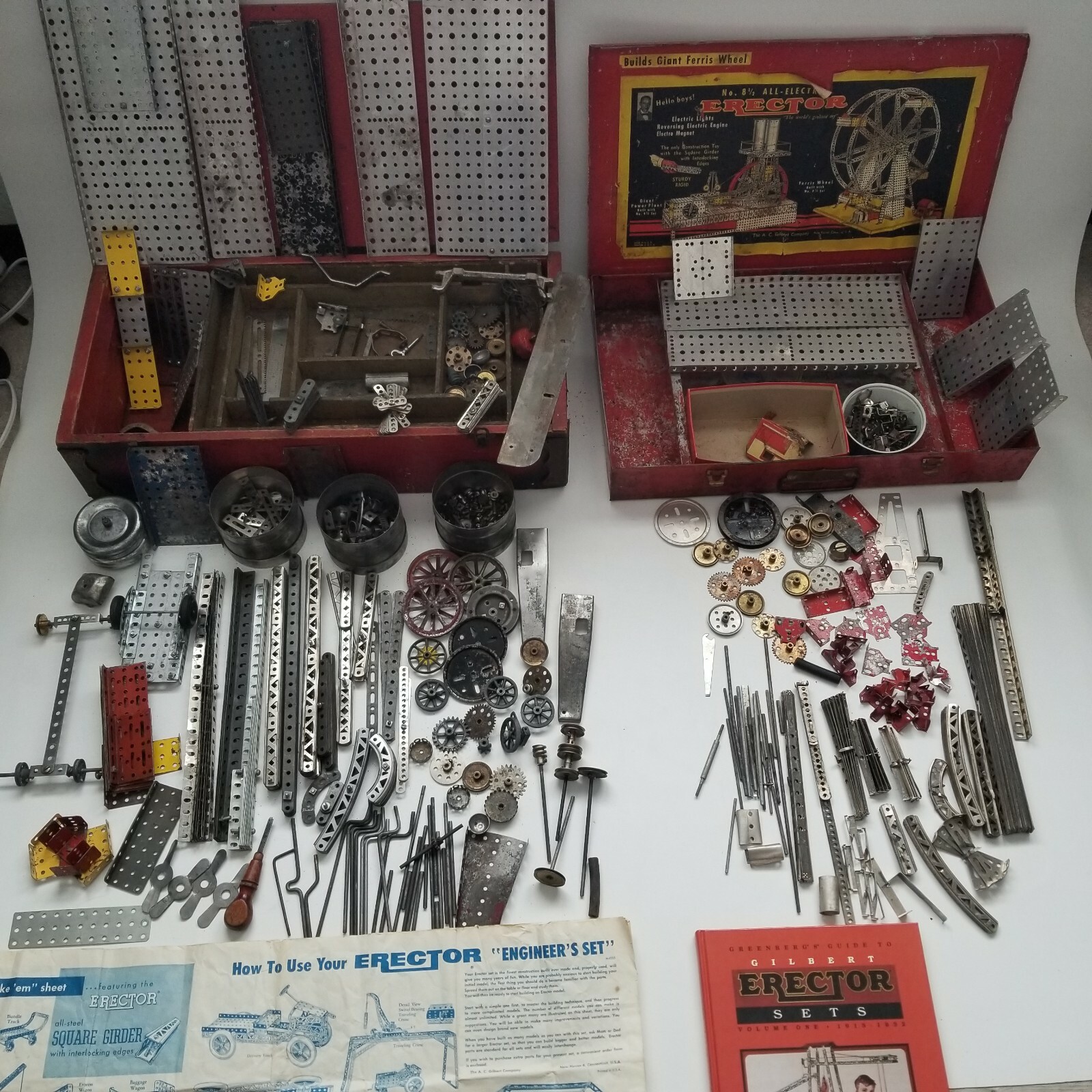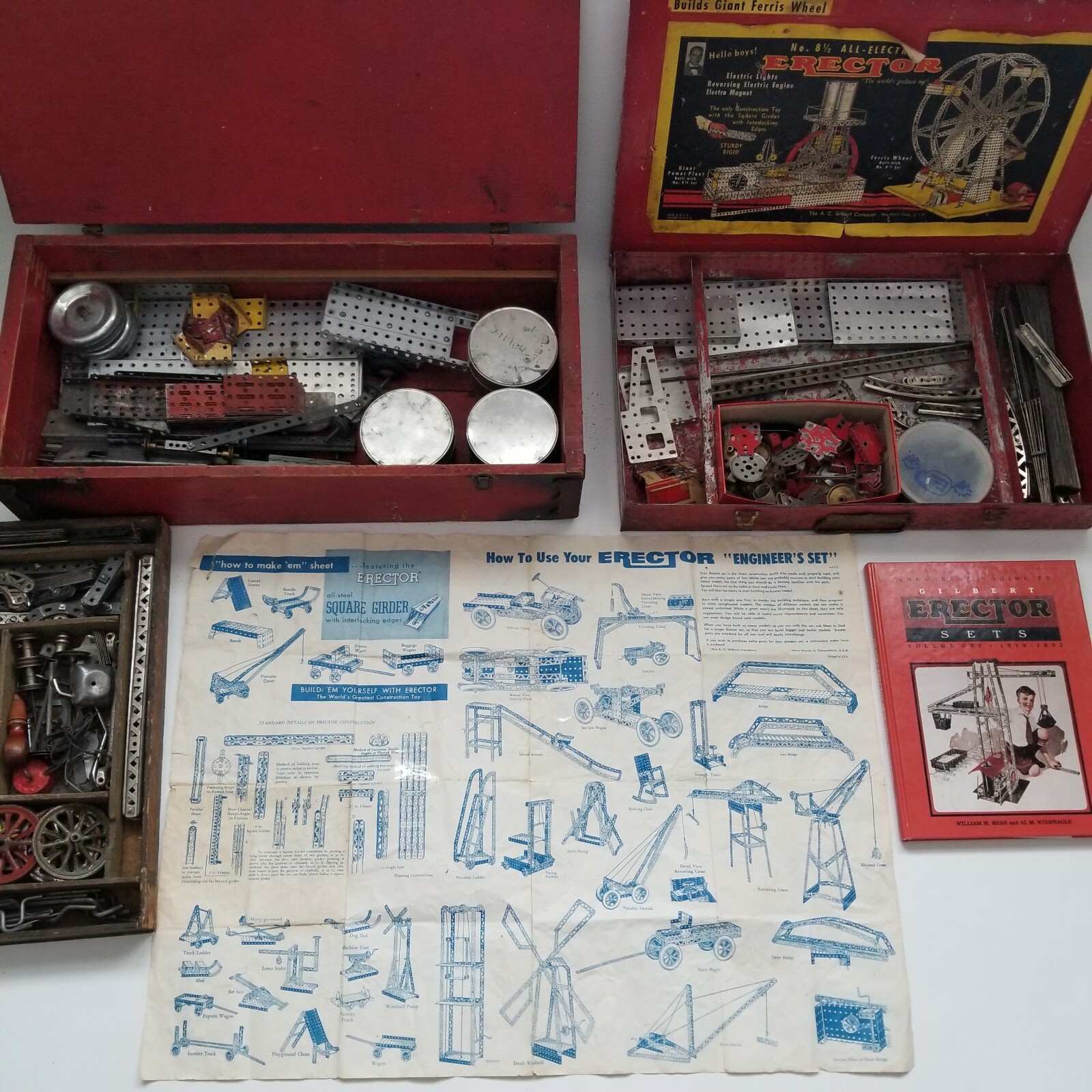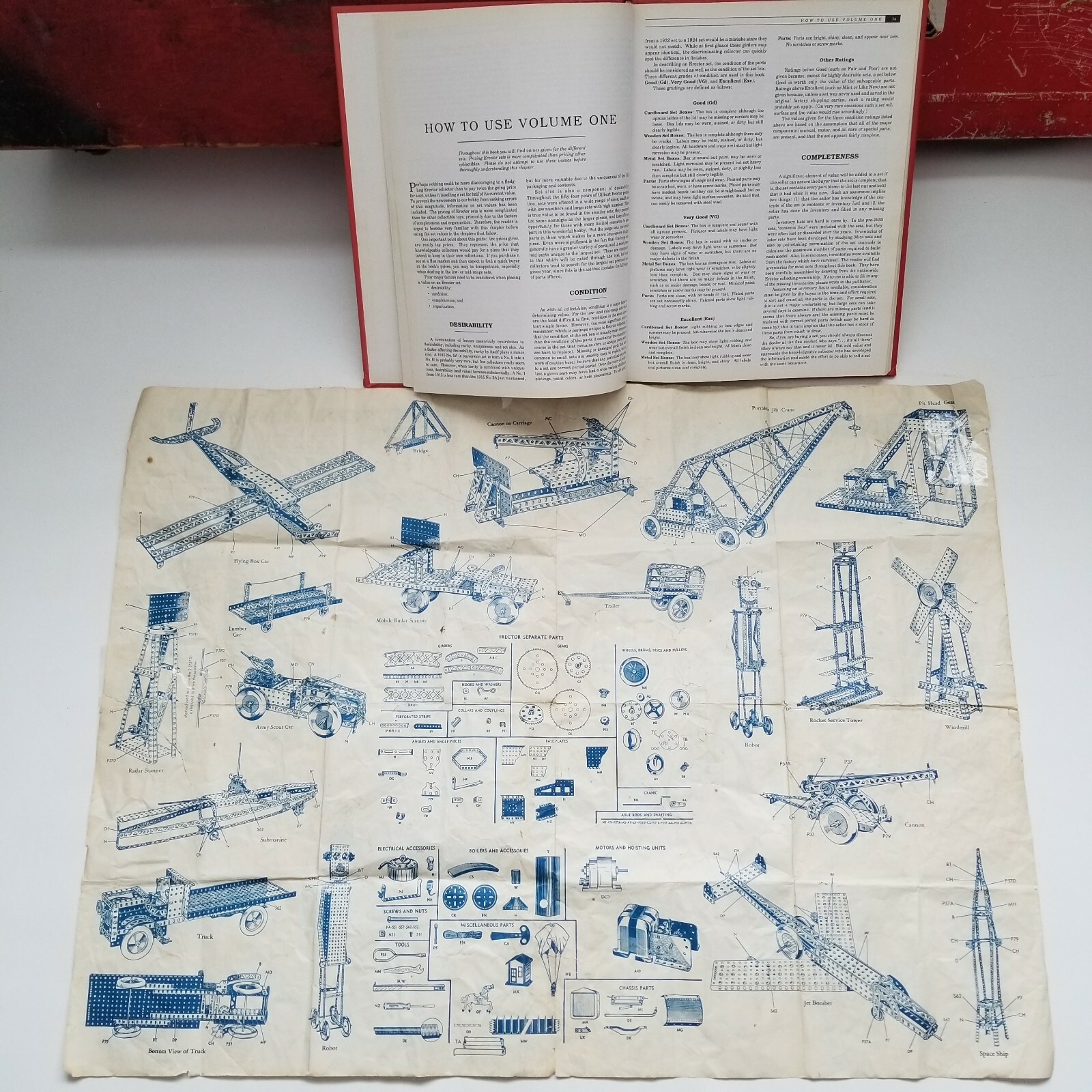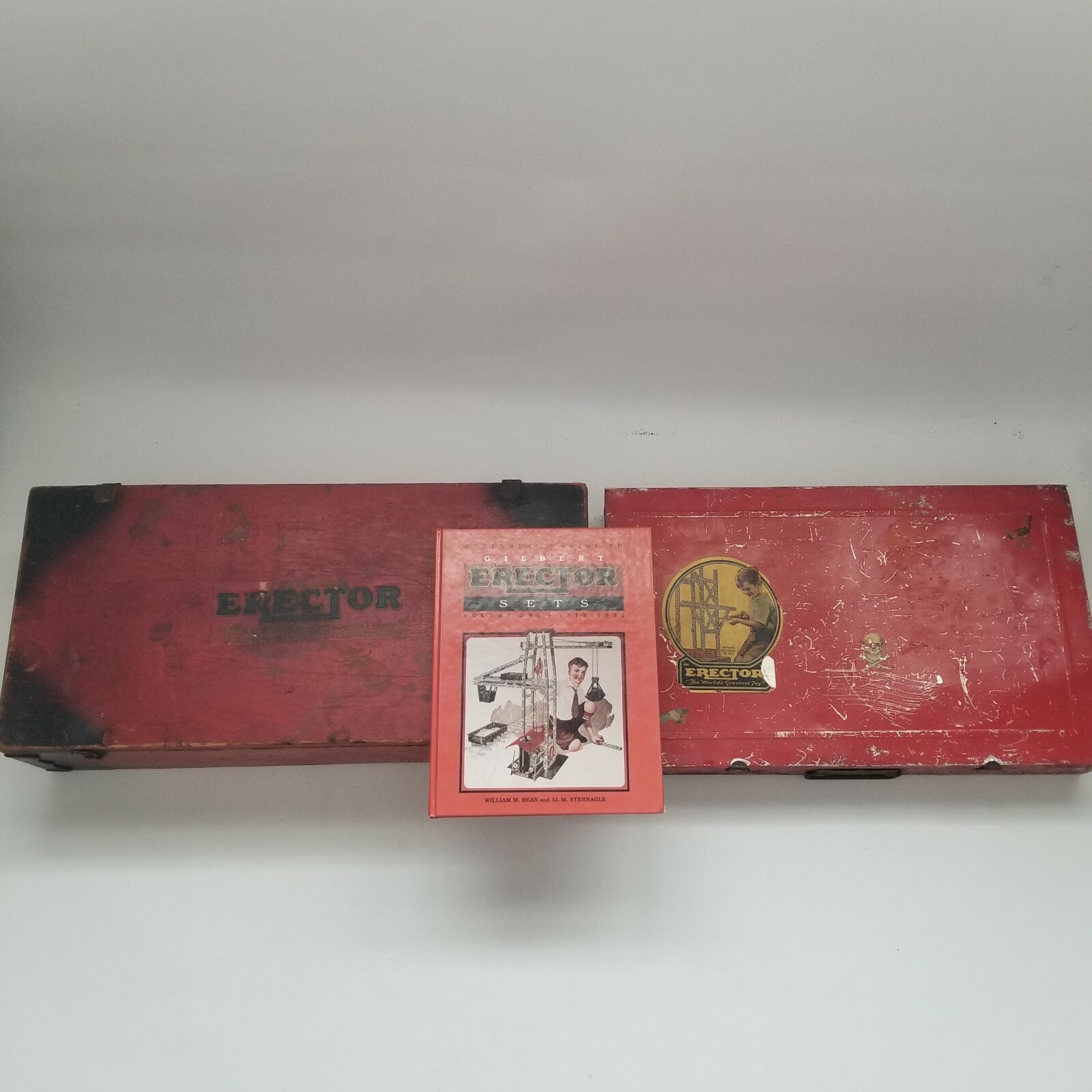 Характеристики
Country/Region of Manufacture
United States
Age Level
8-11 Years, 12-16 Years, 17 Years & Up
Lot Of Antique Erector Sets; featuring the Engineering Set and Ferris Wheel Set as well as the Erector Set Guide Book.
These EXTREMELY RARE Erector Sets are true antiques. The 1st Edition Erector Sets Guide Book in near MINT Condition! The book looks brand new. The only wear I see is on the bottom corner of cover it looks like it was pushed against something; other than that it is perfect.
The antique wooden box Engineering set (pictured on left) comes with a picture pamphlet which shows all the things that can be built with those pieces, it is double sided so please see the pics. The Ferris Wheel set comes in the metal box (pictured on right) it is missing the instruction booklet, however it is featured in the Erector Set Guide Book.
These Erector Sets are awesome it's to bad they don't make things like this anymore. I found both Erector sets and the book at estate sales. The Engineering Set has literally hundreds of pieces in the box. The Ferris Wheel set is clearly missing quite a few pieces; however it does have enough to still build some amazing things. So considering the age of these sets, I will be selling as is. Some pieces are rusted and show signs of wear, but I did soak everything in Metal Rescue which removed a lot rust; however it also removed a lot of the color from some of the painted colorful pieces. The antique wooden box is still in pretty good condition. It still has original paint on lid that reads; The New Erector, The World's Greatest Toy; The AC Gilbert Co, New Haven, Conn. U.S.A." All hinges are in tact. One clasp is missing the connector, but only one is needed and is in tact. I had no problems with it holding the top closed. Even the wooden box itself is cool antique vintage collectable. The metal Ferris Wheel box is also in good condition. It closes perfectly and both clasps are in tact.
The wooden box measures: 22"3/4 x 10"3/4 x 6"
The metal box measures: 20.3" x 12" x 3"
I have not seen any other exact replicas of the Engineering Set version on ebay sold or for sale at this time. This is a great vintage buy for any collector or for someone that need extra pieces to complete a set.
I am an experienced ebay seller that has been selling on the platform for years, however I took a few years off, and as a result my old account was locked. I was forced to open a new account and having to rebuild my feedback. Buy with confidence knowing you will receive your item. I take pride in providing you with with a great experience, so rest assured your purchase will arrive as soon as possible. Therefore I can guarantee your item will be shipped within one day of receiving payment. Should you ever have any problems or questions, please don't hesitate to ask. I am always here to help.
Thank you for looking!