Antique Pair Cotton Crochet Placemats By Grammie Houlder Maryland 15"x10" FINE Без бренда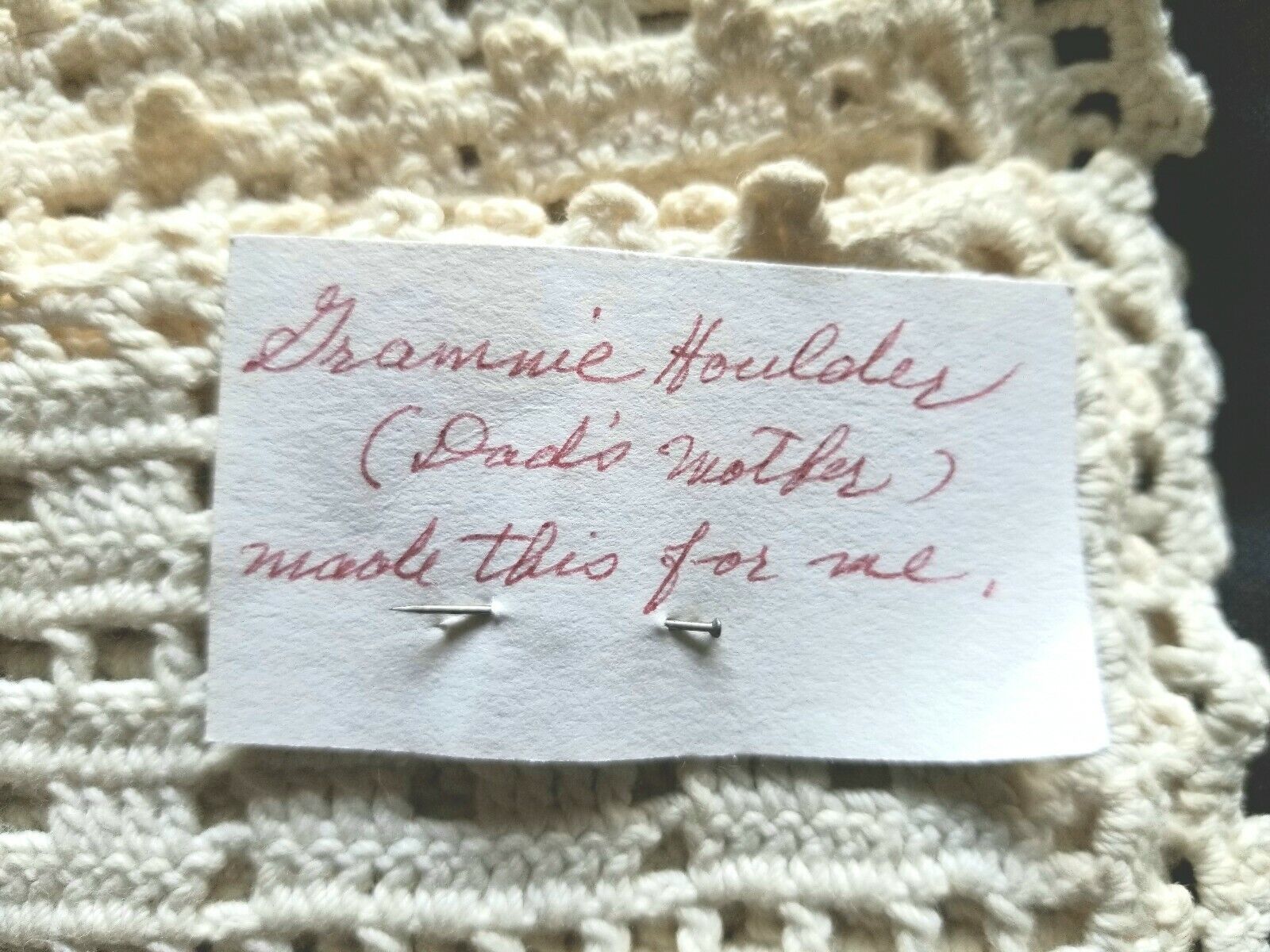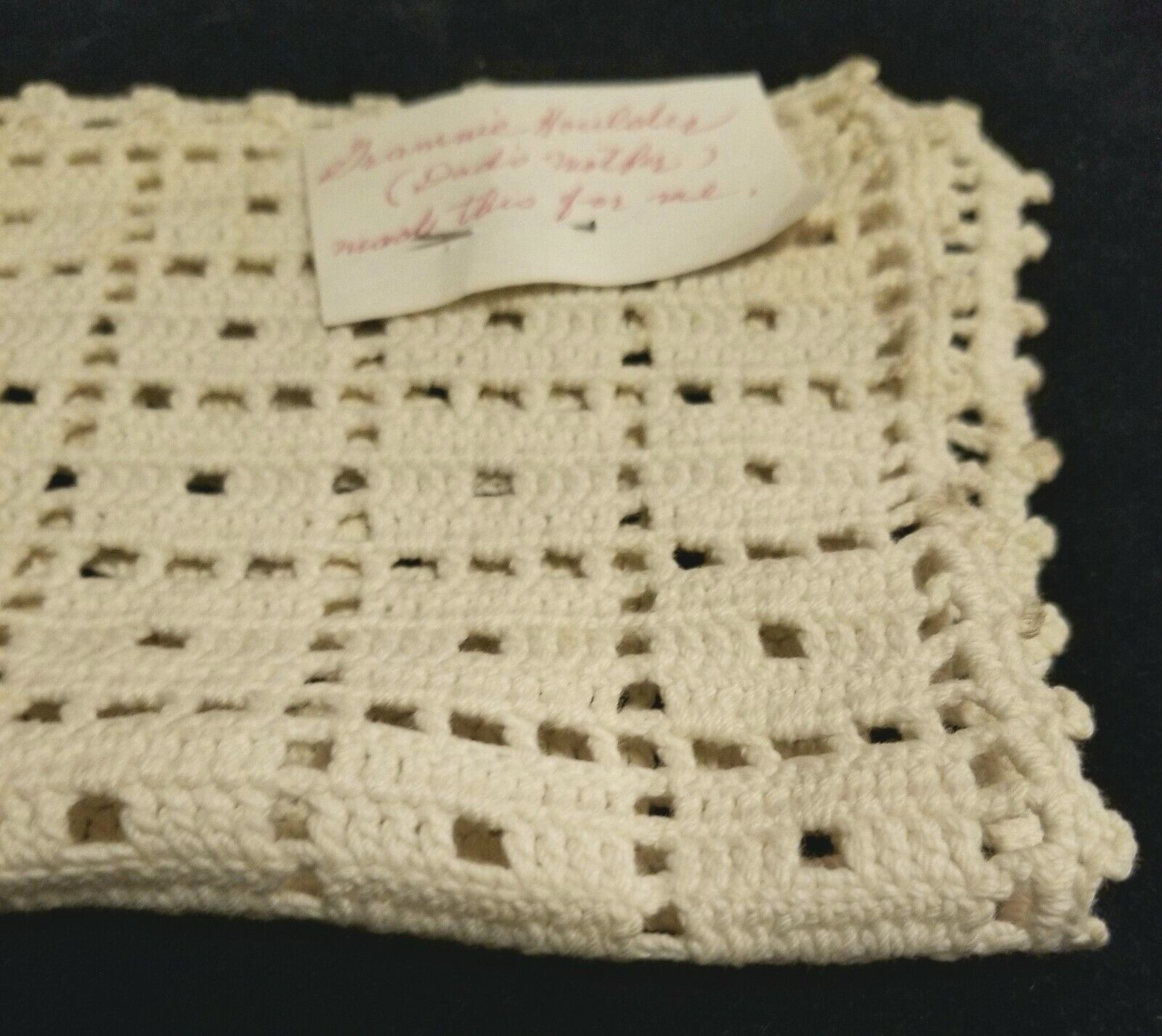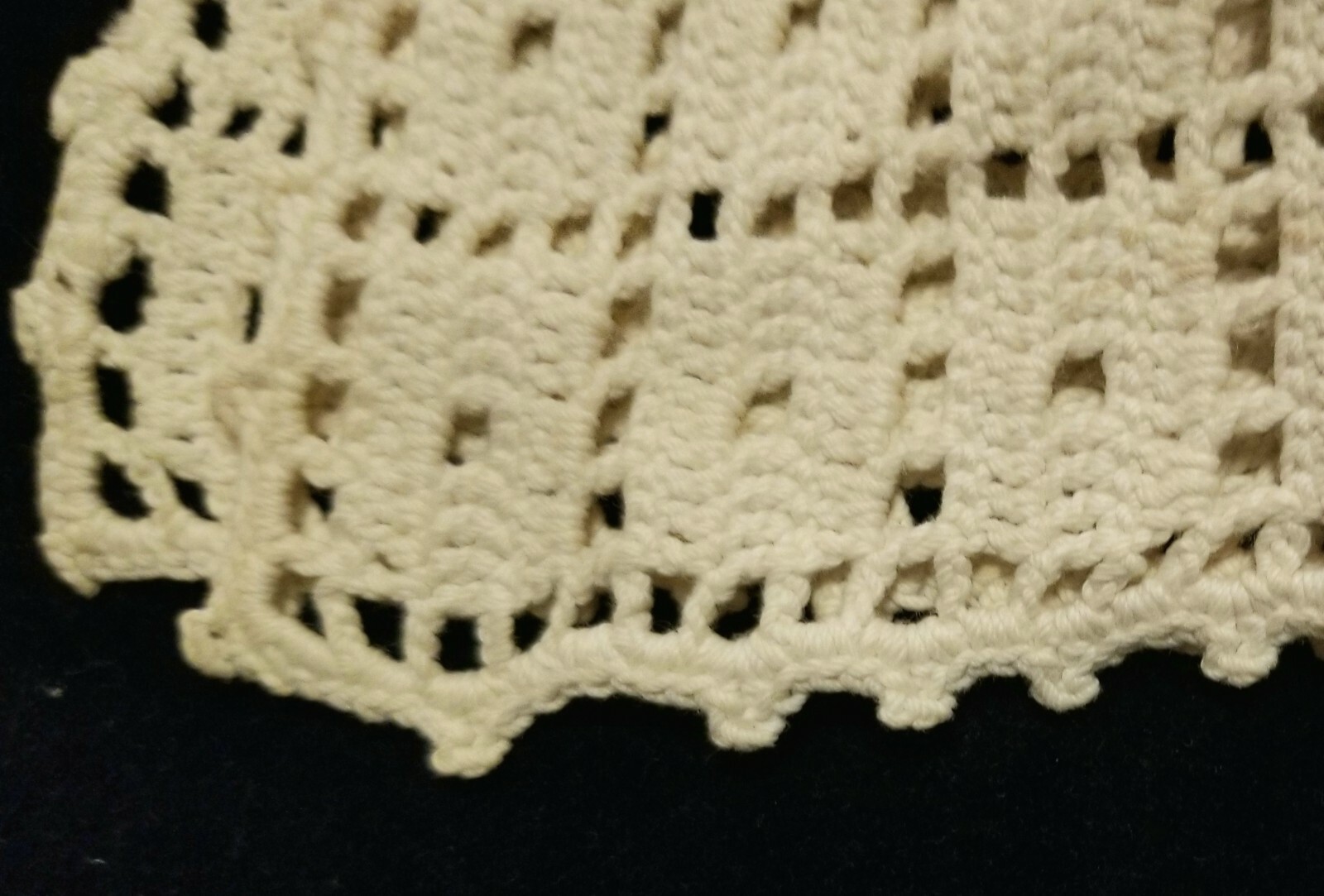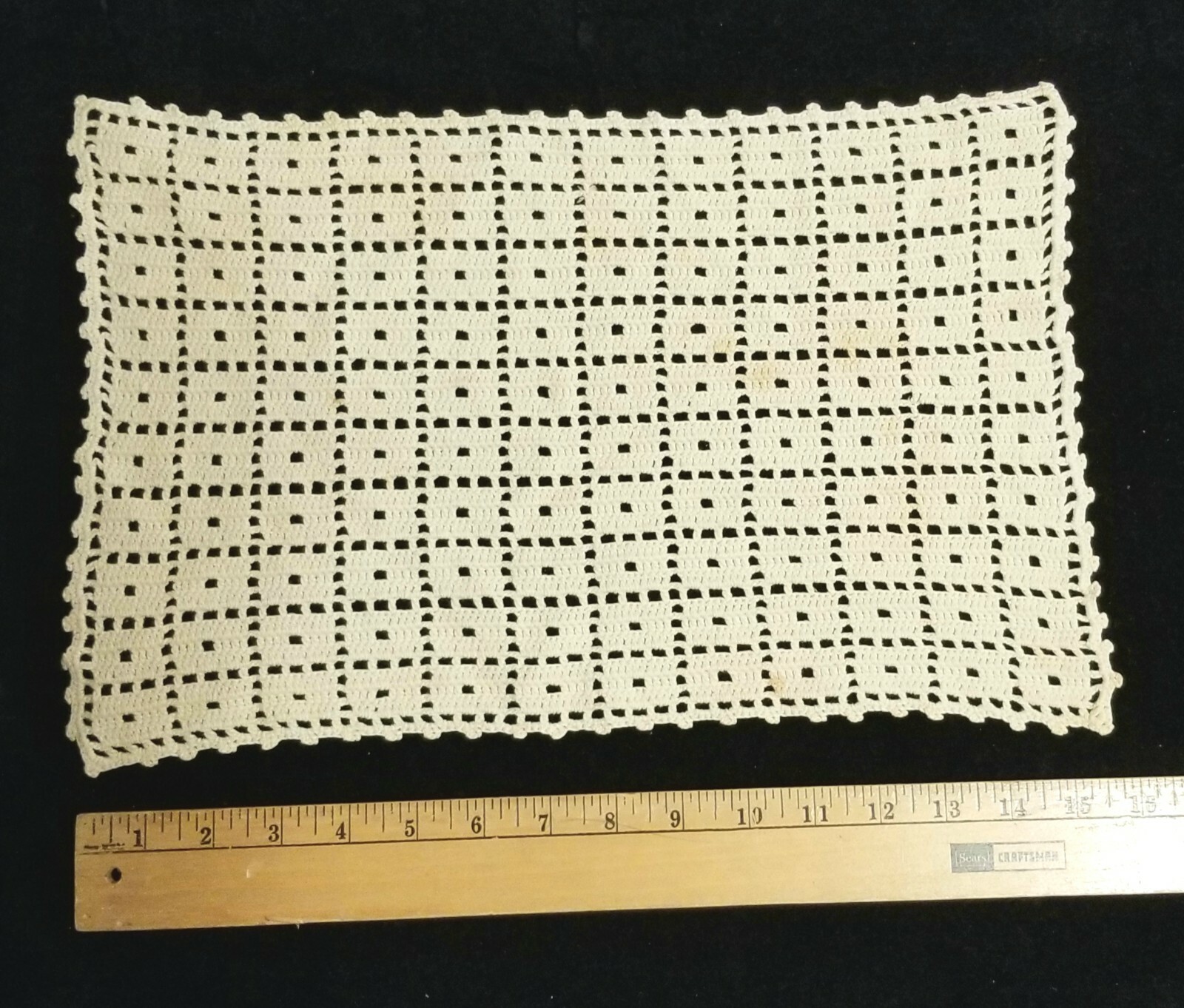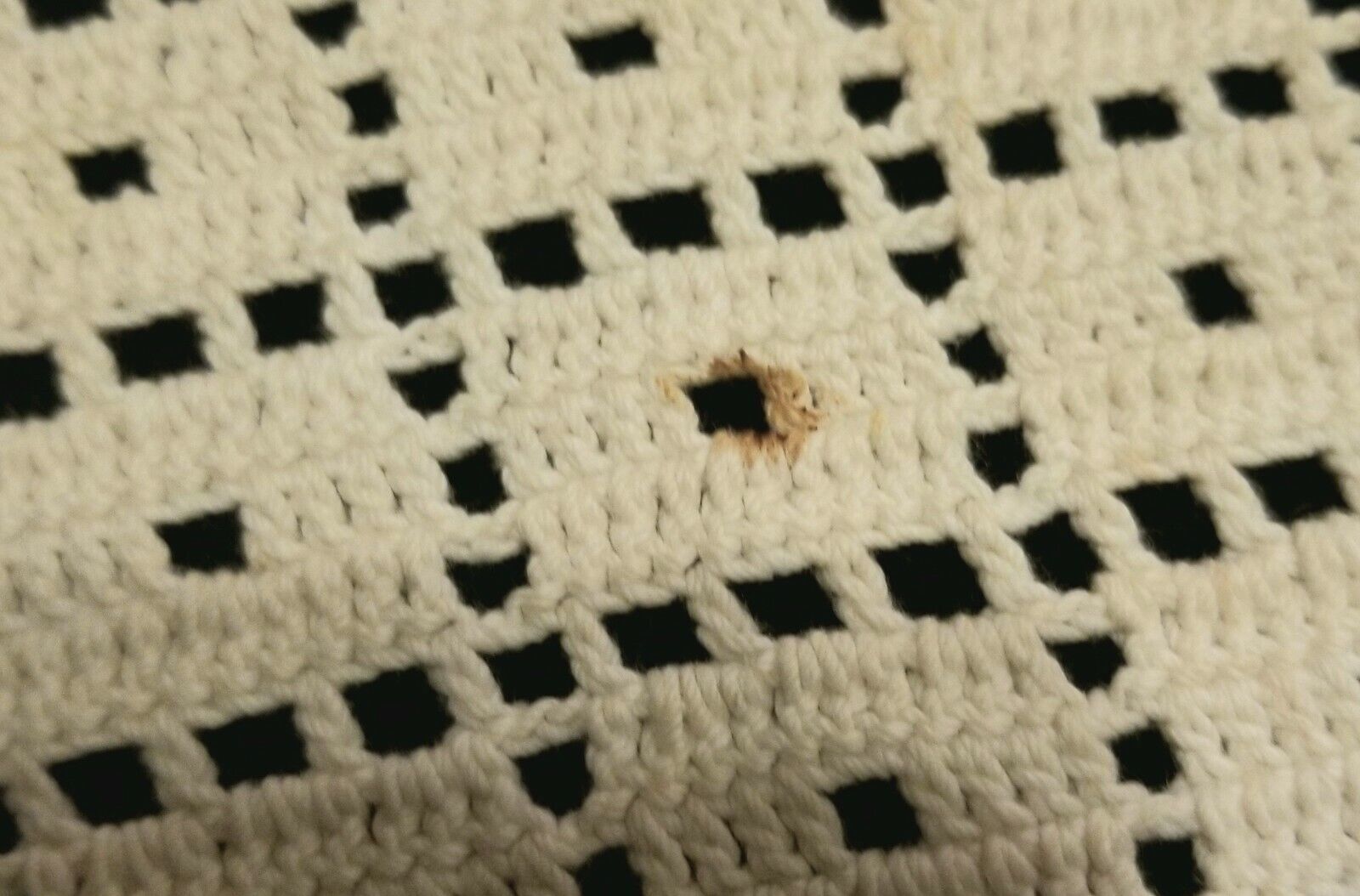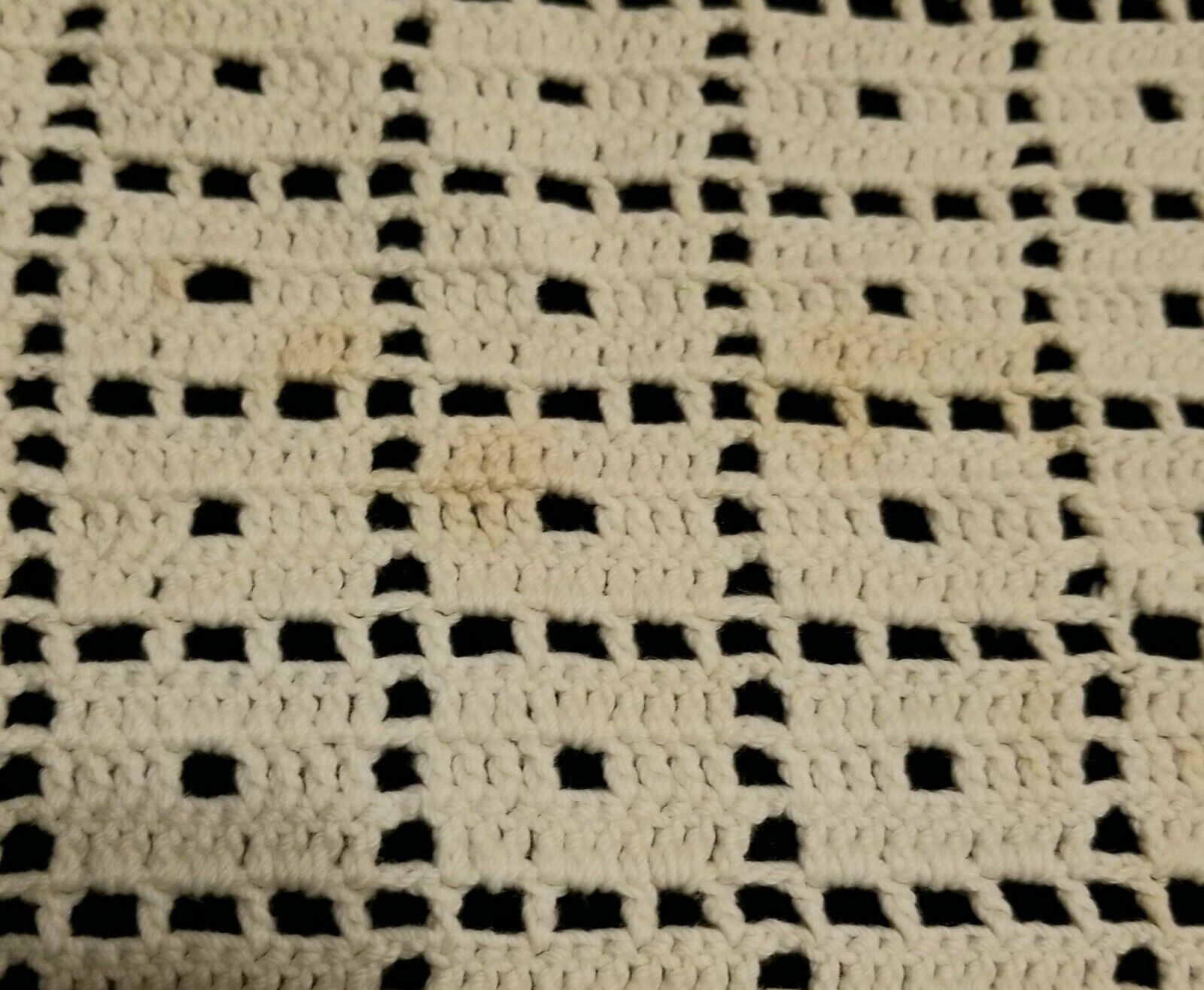 Antique Pair - Cotton Crochet Placemats by Grammie Houlder - Maryland - 15 x 10 Inches - FINE
Authentic pair of antique cotton place mats, hand-crocheted by Grammie Houlder of Maryland (see our photo of the handwritten note pinned to one placemat).
In the early twentieth century and earlier, tatted and crocheted pieces were abundantly used to decorate and protect upholstered chairs at the back and the ends of the arms, or under glass to decorate side tables, dining tables, plant pedestals, bureau and sideboard tops, and more. Often, as with these placemats, they were original creations of the women in the family. Ebay shopper trviz28, a tatting and crochet teacher notes: "Tatting looks like little circles/arches that are constructed by tying a series of tiny knots that slide on the thread. Tatting is a true lace."

See also our Condition Description and photographs.
Each placemat measures 15" x 10". Lot weighs 6 ounces, estimated shipping weight is approximately
14 ounces
. Will be thoroughly padded and carefully packed for secure, intact delivery.
U.S. Shipments: Please compare options on the dropdown menu for the best rate for your ZIP code and/or preferred date of arrival.