Chinese Carved Celadon Jade Belt Hook with a Kylin & a Foo Lion Head, 19th c Без бренда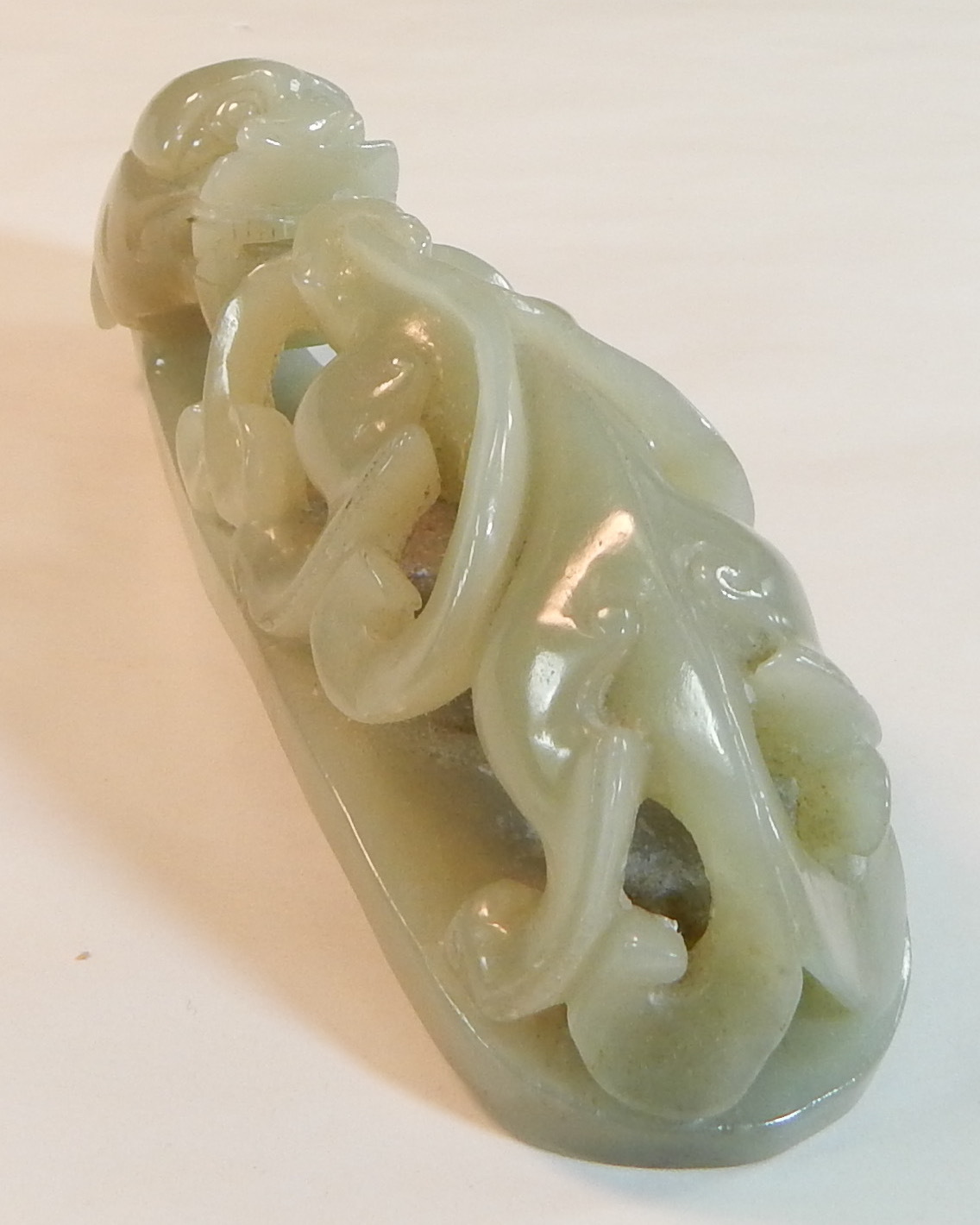 Характеристики
Original/Reproduction
Antique Original
Animal Type
Kylin, Foo Lion
This is a beautifully carved, intricate belt hook with a slinky kylin crawling towards the head of a foo lion on the end. Very good detailing. Carved in China during the 19th century. Markings: unmarked. Condition: very good condition. Dimensions: 1.5" high and 4.25" across.
(
A2394-cj
)
Please mouse over each image to view a high resolution photo. Or, feel free to contact us (include a valid email address and we'll reply with extra photos).
Please visit the Hartman Rare Art website for further information about our gallery and our merchandise in stock.


Domestic US shipments can be picked up in New York City from our shop, with sales tax charged for customers without legal resale certificates.

FREE SHIPPING: We ship every business day. UPS Ground only for domestic U.S. shipments, no USPS. Shipping higher for Alaska, Hawaii. Sales tax only on items sold and delivered within New York State.

RETURN POLICY: 30 days money back (we will refund original purchase price after item is returned without damages). Please contact us prior to any return. Buyer pays return shipping; a restocking fee will be subtracted for each item returned.)