Device LIVE WATER, Water activator Melesta GENERATOR IONIZER Unbranded Does Not Apply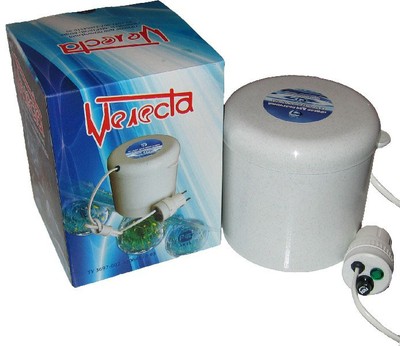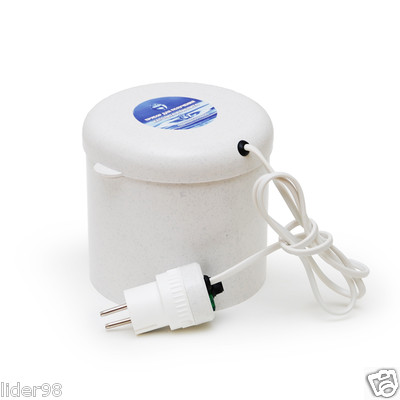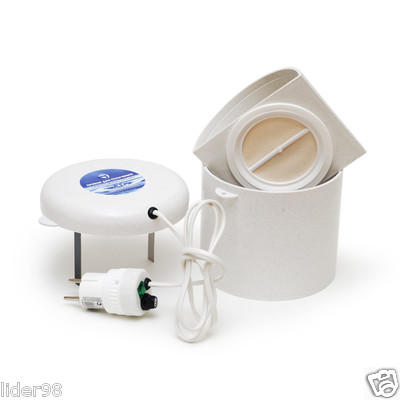 Thank you choose my store !!!
Why to choose my store:
I'm staying personally behind all orders.
Your order will be shipped WITH TRACKING NUMBER regardless of the item cost.
I'm always online and ready to answer your questions.
Delivery Terms:
The typical waiting time:
- Europe - 3-4 weeks
- USA - 4-5 weeks
- Asia - 4-7 weeks.
IMPORTANT! Please do not hurry to open the case of «Item not received». Check the tracking number before, or send me a message. I will respond quickly and I am sure that I will find a solution. Please, do not forget that customs taxes or other import duties are on the buyers side.
Please, DO NOT OPEN THE CASE about missed parcels, without checking its location! The track number is always available in the ordering information - just copy it to any system for tracking international parcels. In 99.99% of cases, your package is moving at normal speed and you get it on time.
The magic of a fairy tale!
Even in fairy tales sip of water of life enlivened good fellows. Myths and stories of almost all nations of the world is often referred to magic "live" and "dead" water. To get it, the hero has to make a lot of feats, to get around the whole world and spend a lot of time and effort. The most surprising, that "living water" is found in reality - in fact, there is a "dead water"!
Save your health and cope with various diseases can be treated with simple eating especially drinking water, as they say in the old days, in combination with the dead alive. It is a miracle of nature, able to purify our body and rejuvenate it. It is only important that the right to dispose freely given to us a miracle!
Device Activator water "Melesta" your desire to turn ordinary water into a living! It's very simple, "live" and "dead" water can be obtained by electrolysis!
Both types of water can be made at home with the help of the activator "Melesta" - just 3-10 minutes it allows you to get 1 cup of "dead" and 3 cups of "living" water. In autumn and winter this water is particularly useful - for the prevention and treatment of colds, flu, sore throat, general body strengthening and supporting the immune system.
Features and application:
The device "Melesta" intended for cooking in the home of the two types of water: ve (alkaline or "living" water) and the anolyte (acidic or "dead" water).
The catholyte is a stimulator of biological processes and has a high solvent extraction capacity has increased absortsionno-reactivity.
The anolyte is a powerful antiseptic and preservative. It has inhibiting properties and slows bioprocesses. It is used to fight microorganisms and fungi.
Anolyte and catholyte are widely used to treat various diseases, as well as for commercial purposes.
Using medical terms, is called living water catholyte. It is alkaline water, enhances biological processes, and has a high solvent capacity and the extracting absortsionno-chemically active. The acid water is called "dead water" or anolyte. This water has a healing effect. It slows down the biological processes.
The use of catholyte and anolyte, that is "live" and "dead" water helps to cope with diseases such as allergy, hepatitis, psoriasis, female diseases (coleitis, cervical erosion) and diseases detailed in the device manual.
• Water of Life (alkaline) - pH - 8,0-10,5 uniform. Living water increases blood pressure, gives vigor and tones the whole body. It is perfectly heals wounds, sores, helps in the treatment of prostate adenoma predetalnoy, in the prevention of atherosclerosis, degenerative disc disease. It is also successfully used in gardening and agriculture. Living Water accelerates the growth of the seed, revives faded flowers, stimulates blooming.
• Dead Water (acid) - pH - 2,5-5,5 uniform. Dead exhibit a calming effect. It has beneficial effects on the nervous system, lowers blood pressure, improves sleep. Effects of long-dead water replacement dentists. It is used in the treatment of periodontal disease, diseases of the gums, it is well dissolves stones in the teeth. Dead water is used for disinfection of premises, clothes, etc. It should be noted that if such water dissolved in 5 grams of salt, water repeatedly disinfecting properties are enhanced.
The benefits of the use of "live" and "dead" water constantly healer Malakhov said in a morning show "Malakhov Plus" on the ORT channel. With "live" and "dead" water can cure almost all diseases from the common cold, hypertension and hypotension up joint pains and enlarged prostate. Recently, a new book by the famous healer Malakhov GN bookshelves "Samolechebnik 1 century", which describes the recipes for the treatment of many diseases with the help of "live" and "dead" water.
A little about the properties of the "magic" of water ...
Amazing healing properties of "live" and "dead" water has long attracted the attention of scientists. Years of research have shown that the "live" and "dead" water - it is charged by water electrolysis. By its composition it is close to the natural body fluids - blood, lymph and interstitial fluid. This body is not required to refine it and spend the energy. And "live" and "dead" water is immediately included in the active metabolism, accelerate and normalize it and thus eliminate the causes of many diseases.
The difference between the two is that the "living" water - this alkaline solution with acidity (pH) of from 9 to 12. electrochemists called a catholyte liquid. It effectively stimulates the basic biological processes, restores the immune system, improves overall health and contributes to the rapid renewal of damaged cells.
Living Water:
With the help of "living" water increases the uptake of nutrients, vitamins and trace elements, quickly heal the wound, stomach ulcers and duodenal ulcers, bedsores, trophic ulcers and burns. Thanks to special soft "living" water is well softens the skin and makes it silky hair.
The water of life come to life quickly and stored for a long time the withered flowers, and seeds after soaking in the water faster, friendlier germinate under irrigation grow better and produce higher yields.
Dead Water:
"Dead" same water (anolyte) has a pH of from 2 to 5, and has completely different properties. It has a strong antiseptic effect, suppresses the growth of harmful bacteria and viruses, disinfect the surface of the skin and mucous membranes. Simultaneously, the "dead" water is able to deduce excess salts, toxins, reduce joint pain and lower blood pressure.
She can rinse the nose, mouth and throat for colds, it helps to quickly get rid of the common cold and to prevent illness during seasonal epidemics of infectious after visiting hospitals and places with large concentrations of people. "Dead" water is helpful to rinse your mouth after a meal - it relieves bleeding gums, gradually dissolves deposits on the teeth and prevents tartar.
Concentrated "dead" water can be processed fruits and vegetables in order to increase their shelf life. It is an excellent disinfectant bandages, underwear, various containers, furniture, as well as premises and ground.
To ensure the body's defense during the mass diseases, it is sufficient to rinse the nose and throat, 3-4 times a day, "dead water", and after 20-30 minutes drink a glass of "living" water. Also activated water is effective in seasonal exacerbations of chronic diseases (asthma, gastritis, gastric ulcer).
Specifications:
• an insoluble anode is made of rare earth metal - ruthenium oxide
• Power supply: 220V, 50Hz
• Power consumption: not more than 110 W
• The amount of activated water anolyte: 0.3 l
• The amount of activated water catholyte: 0.5 l
• Water Processing Time: 3-10 min
• Dimensions: 120 x 120 x 180 mm
• Weight: 500 g
Compliance with hygiene requirements. TU 5156-002-32064510-07.
ROSS RU Certificate. AH 36 28640.