Earthworks SR25mp Bundle Earthworks Does not apply
Sweetwater is an Authorized Earthworks Dealer
Genuine New Item
Sweetwater's 2-year warranty
Earthworks SR25mp Bundle
Small-diaphragm Condenser Microphone with Cardioid Polar Pattern, Matched Pair
Renowned Transparency and Impressive SPL Handling
When you need to capture drums as transparently as possible, with the utmost detail, you need mics like these matched Earthworks SR25 instrument microphones. Earthworks condenser microphones are designed from the ground up to be as accurate and articulate as possible, and that's exactly what you can expect from the SR25. They can handle up to 145db, so even the loudest drummer won't overload them. Its cardioid polar pattern gives you even frequency response across the frequency spectrum, and the 140-degree sweet spot gives you a transparent picture of your entire drum kit. And with 30dB of off-axis rejection, stage and monitor bleed won't be an issue.
Remains transparent on loud sound sources like drums
Exceptionally loud sound sources like guitar amplifiers and drums can push microphones to their max, and sometimes you want the mic distortion/coloration that results. But when you want to capture exactly what you're hearing in the room, with no coloration, the Earthworks SR25 condenser mic matched pair excels. With SPL handling up to 145dB without distortion, you can confidently place this mic over even the loudest drummer, knowing that your recording will be true to the source. And the 140-degree sweet spot means that you're getting a true picture of how the drum kit sounds from above, making it easy to fit the drums perfectly into the mix.
An extremely neutral-sounding cardioid polar pattern
One thing recording engineers at Sweetwater like about Earthworks mics is how neutral their sound remains even when off axis. If you've been recording for a while, you know that not all polar patterns are created equal — some mics have a significantly different frequency response in their off-axis zones than others. This means that if you do pick up some bleed from outside sound sources, they may sound unnatural and can be difficult to fit in the mix. With the Earthworks SR25, any off-axis sounds that are not completely rejected are captured with exceptional accuracy, which you will absolutely appreciate upon mixdown.
Earthworks SR25 Matched Pair Instrument Microphones Features:
Cardioid condenser microphone with extremely flat 50Hz–25kHz frequency response
Engineered to handle high volume levels (up to 145dB SPL) without distortion
Captures sound with transparency and detail
Equally suited for studio and live sound reinforcement
Ideal for drum overheads, guitar and bass amplifiers, and piano, and great for any acoustic instrument
Requires +48V phantom power
SR25mp Small-diaphragm Condenser Instrument Microphone - Matched Pair Specifications:
---
| Specification | Detail |
| --- | --- |
| Microphone Type | Condenser |
| Mono/Stereo | Stereo Pair |
| Polar Pattern | Cardioid |
| Frequency Response | 20Hz-25kHz |
| Max SPL | 145dB SPL |
| Output Impedance | 65 ohms |
| Self Noise | 20dB (A weighted) |
| Sensitivity | 10mV/Pa (-29dB) |
| Connector | XLR |
| Power Source | 48V phantom power |
| Dimensions | 6.5" x 0.86" |
| Weight | 0.35 lbs. |
| Included Accessories | Mic Clip |
RETURN INFORMATION
We want you to be completely happy with your purchase from Sweetwater. If you are not satisfied with your product, you may return it for a refund of the purchase price within 30 days. If your purchase was eligible for Free Shipping, the shipping cost will be deducted from your credit or refund. Returns must be in the complete and original packaging with all accessories and complete documentation (Owner's Manual, warranty card, quick start guides, etc.), show no signs of wear or use, and include a Return Authorization number or be subject to a restocking fee.
Fast, FREE Shipping!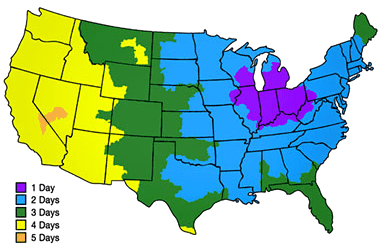 Nearly every order received by 3PM Eastern ships the SAME DAY!
FREE shipping to lower 48 states.
Our central location reaches most states in 1-4 business days
99.95% warehouse accuracy
We are proud to provide some of the fastest turnaround times on eBay. We use FedEx or UPS for most items, and USPS for smaller items. Residents of Hawaii, Alaska, and Puerto Rico should contact us for a shipping quote.
PLEASE NOTE: We cannot ship large items to PO boxes, please provide an alternate address. If you have questions, feel free to contact us.
Buy with confidence!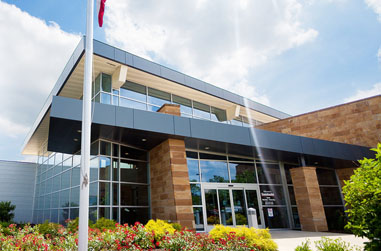 Sweetwater's been selling on eBay since 2001, with 99.9% positive feedback!
More than 30 years in business
World-class customer service
Fast, FREE shipping
Free 2-year warranty on nearly every product
Free tech support from audio experts