Easy-to-Use Multipurpose Carbon Conductive Pen - Versatile Adhesion - 4g Unbranded
Характеристики
Type
Details In Description
Easy-to-Use Multipurpose Carbon Conductive Pen - Versatile Adhesion - 4g
Easy-to-Use Multipurpose Carbon Conductive Pen
-Versatile Adhesion - 4g
Features:
Creates durable, reliable, conductive connections
Volume resistivity: 0.46 ohms·cm
Typical trace width: 1.0 mm
Dries to touch in minutes
Adheres to a wide variety of substrates including plastics, epoxy, copper, aluminum, ceramics, wood, and most electronic substrates
Works on ABS, PLA, and other 3D printing plastics
Tough acrylic polymer pigmented with high purity Carbon black for superior corrosion resistance and high conductivity
Valve tip for controlled flow
Benefits:
Creates durable and reliable conductive connections
Quick and easy to use
Adheres to a wide variety of surfaces
Perfect for prototyping, hobbies, and Maker projects
Can be used for drawing resistors and connecting grounds
Restores conductivity to contact surfaces and extends contact areas
Economical alternative to nickel or silver paints
High conductivity without the need for extreme conductivity
Why choose our Easy-to-Use Multipurpose Carbon Conductive Pen?
Looking for a reliable and versatile conductive pen? Our Easy-to-Use Multipurpose Carbon Conductive Pen is the perfect solution. With its durable and reliable conductive connections, it can be used for a variety of applications. Whether you're working on prototyping, hobbies, or Maker projects, this pen will provide you with the conductivity you need. It adheres to a wide variety of surfaces and is easy to use, making it a must-have tool for any DIY enthusiast. Don't settle for inferior products - choose our Easy-to-Use Multipurpose Carbon Conductive Pen for all your conductivity needs.
Order yours today and experience the difference!
Free & Fast Shipping - We offer free shipping to most of the USA with a normal delivery time of 3-7 days. However, due to the current situation, additional delivery time (up to 3 weeks) may be required for some items.
Alternative Carriers - We may use alternative carriers (e.g. USPS, FedEx, UPS, etc.) to ensure your package arrives safely and on time. Due to the use of multiple carriers, we are unable to provide a tracking number automatically.
Handling Time - Orders are processed and shipped within 1-2 business days of receiving cleared payment.
Shipping Restrictions - Shipping to Alaska, Hawaii, Puerto Rico, Guam, and other US territories may incur shipping charges or delivery restrictions. Please contact us before ordering, or your order can be refunded/cancelled.
State Restrictions - There may be restrictions based on your state of purchase. For example, certain items may not be shipped to California due to state regulations.
Contact for Tracking Updates - If you require tracking updates or have any concerns about the delivery of your order, please feel free to contact us, and we will be happy to assist you.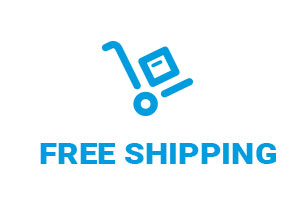 30-Day Hassle-Free Returns - We want you to be completely satisfied with your purchase. If you are not, you can return the item within 30 days of receiving it for a full refund or exchange.
Easy Return Process - To start a return, simply contact us and we will provide you with a prepaid return shipping label and detailed instructions.
Restocking Fee - There are no restocking fees for returns. However, the buyer is responsible for return shipping costs if the return is not due to a seller's error.
Refund Processing Time - Refunds will be processed within 5 business days of receiving the returned item in its original condition.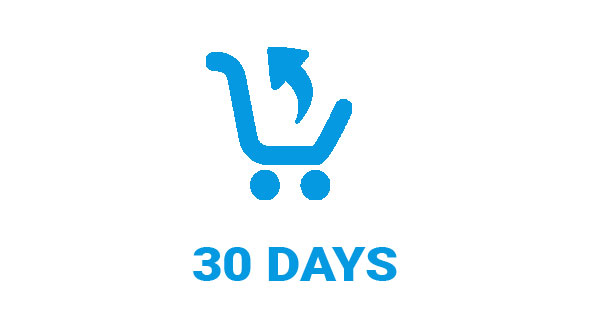 We accept all major credit cards, PayPal, and Apple Pay for your convenience. Your payment information is secure and encrypted to ensure a safe and seamless transaction. Please complete your payment within 3 days of purchase to avoid any delays in shipping.
Your feedback is extremely important to us. We strive to provide the best products and customer service possible. If you are satisfied with your purchase, please take a moment to leave us a positive review. If you have any concerns or issues with your order, please contact us before leaving negative feedback. We are committed to resolving any problems and ensuring your satisfaction.
If you have any questions or concerns, please feel free to reach out to our customer support team. You can contact us through the eBay messaging system. We are available Monday to Friday, 9:00 am to 5:00 pm EST, and we will do our best to respond to your inquiry within 24 hours.
Thank you for supporting our small family business!