Global AV Group Warehouse operates
Monday to Friday 9am to 5pm
Price is for all six lights!
Source Four PARs
Source Four PARs stand out of the luminaire crowd with their rugged die-cast aluminium construction and acclaimed Source Four optical technology. Superior brightness and energy savings. Source Four PARs deliver a smooth even field, and at 575 watts are comparable to 1000W PAR64s -- while saving 40% on energy.
Source Four PAR EA
Elegant, compact, efficient and flexible - the new standard for PARs.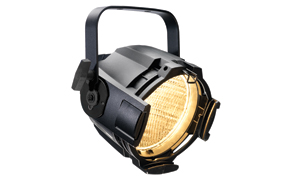 PAR lenses mount in a cool rotating ring. That also means no more reaching into a hot can with cracked porcelain sockets. And when you need a new lamp, just use your stock of Source Four HPLs (no need to carry a large inventory of expensive PAR64 lamps). The Source Four PAR's compact design means more units can be mounted on a pipe or fit into a truck. Combined with reductions in power and cable requirements, Source Four PARs are perfect for touring.
Source Four PAR MCM
Engineered with a cool beam for your performance environment.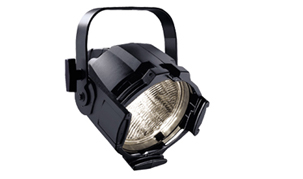 All the power of a PAR plus the cool beam of the Source Four! This is no ordinary par can. Source Four PARs go beyond run-of-the-mill pars with ETC's rugged, die-cast aluminum construction and acclaimed Source Four lighting technology. MCM stands for Metal Cold Mirror. This unique reflector coating ensures that only light, not heat, goes out of the front of the fixture - making the Source Four PAR MCM ideal for orchestra lighting or other performance situations where on-stage comfort is paramount.
Source Four PARNel
PAR optics with Fresnel focus.
With the PARNel, ETC went beyond mere imitation and created a genre-bender with Fresnel-like functionality and the awesome performance of a Source Four PAR. A new category of product to the entertainment-lighting world. Featuring a patented wave-lens design and easy focusing knob, the PARNel lets you quickly access a range of 25º-45º - a smooth, soft, symmetrical field that you can spot or flood as needed.


Proudly Using
Ushio HPL Lamps
USHIO developed the HPL lamps based upon ETC design ideas in 1994, consistently adhering to the original design specifications and minimum parametric variations, such as filament position and spacing, to optimize the output of the Source Four fixture.
USHIO continually worked to improve its HPL design, and in 2002 released the HPL+ with improved filament spacing for increased light distribution as well as a ceramic base for better insulating performance. The Super Long Life (average life of 3000hrs) HPL lamp was developed in 2016 to extend the product lifecycle to the education market and others that had not yet converted to LED. ISO9001 manufacturing standards and strict quality control has ensured a consistent product from USHIO over the past 25 years of HPL production.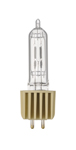 USHIO continues to develop and provide a halogen lamp that has traditional color rendering properties as the halogen-to-LED global transition accelerates. Major halogen lamp manufacturers around world are exiting the halogen lamp business, but USHIO is committed to be the top halogen lamp manufacturer as long as there is a need from a market.