Fidget Sensory Toys Set 18 Pack For Stress Relief Anti-Anxiety ADHD Kids Adults Unbranded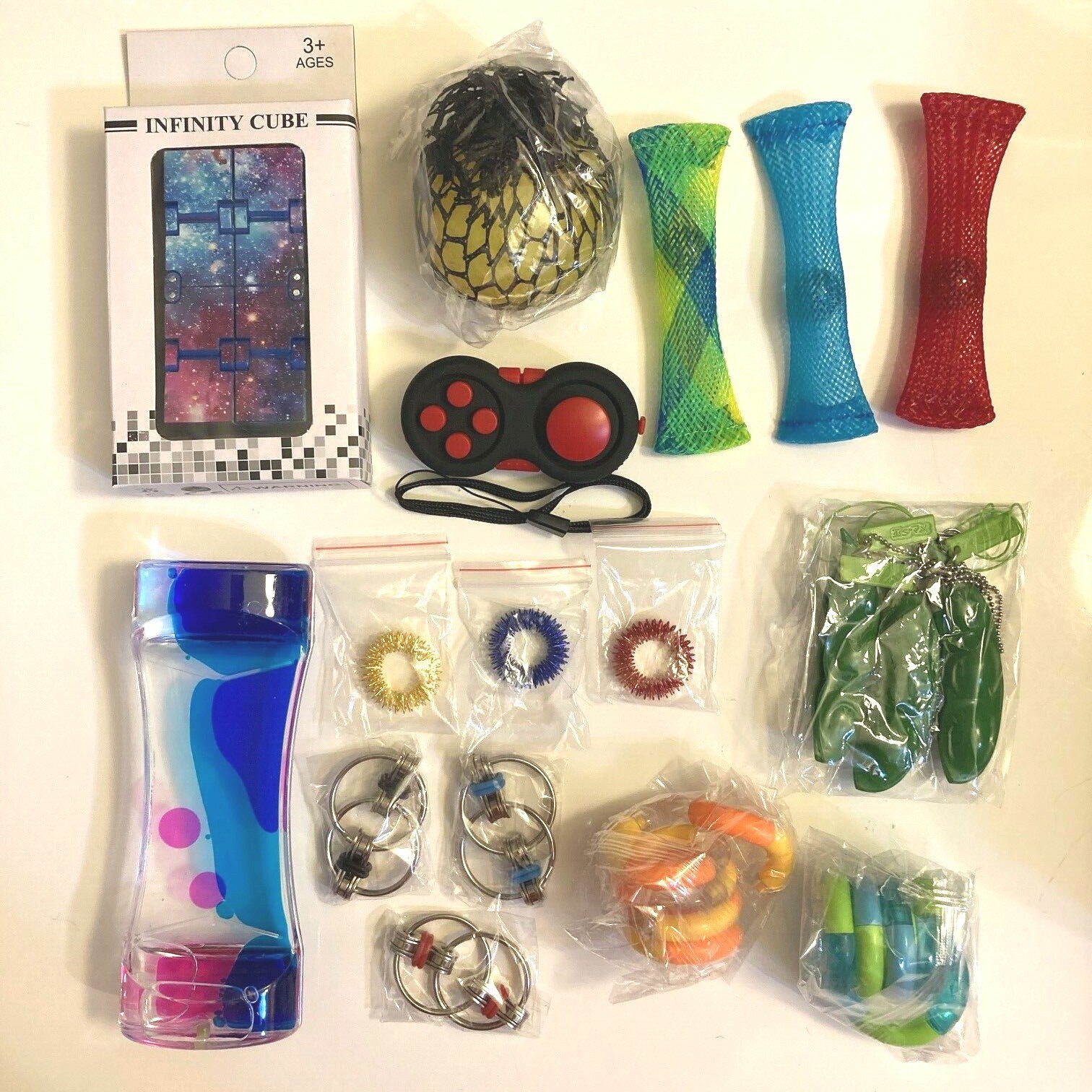 Характеристики
Age Level
1-2 Years, 3-4 Years, 4-7, 8-11 Years, 12-16 Years, 17 Years & Up
Sensory Fidget Hand Toys Set, 18 Pcs., Stress Relief and Anti-Anxiety Calming Tools Bundle for Kids and Adults, ADHD Autism


New items in various packaging as pictured. Please note, colors will vary from package to package, I have no reasonable way to guarantee which colors you will get.
I also have 22 pack sets with some different items at http://www.ebay.com/itm/203210426030
1 - Squishy Squeeze Gel Ball
3 - Marble and Mesh
1 - Infinity Cube
1 - Fidget Controller Pad
3 - Metal Flippy Chain
3 -

Cute Squishy Edamame

Bean

Peas In A Pod

2 - Tangle Toy Plastic Loops




I will ship fast and free from California via USPS First Class or, for shipments over 16oz., USPS Priority Mail. I offer free and easy returns for replacement or refund as well. You can message me and receive a quick response and resolution if you have any questions before or after purchase. Happy shopping!






💖 Top Quality Toys for Kids and Adults - Each fidget toy is made from durable materials and are safe for kids and adults. Have fun playing without worrying.

💖 Stress and Anxiety Reducing Games - Relieve stress and anxiety by simply playing, squeezing, stretching and flipping with these fidgeting devices. Every toy helps release and soothe stress. Boredom or to simply pass the time. These are also great for kids with ADD or ADHD and people with OCD or high stress/anxiety levels.

💖 Multipurpose Travel Toys - With 19 pieces, these is a fidget toy for everyone in the family or friends. This fidget pack is highly shareable. It's also very portable. These fidget sensory toys are great to bring in schools, classrooms and offices. Bring these during travel or at church. Keeps hands and minds busy for a long time.

💖 Gifts for all ages and occasions - These fidget toys are great for everyone age 5 to 85. These are perfect gifts for birthdays, party favors or stocking stuffers. These are also wonderful incentives and prizes for kids.