GREEK ANTIQUITIES: 15 CENTURY GREEK MONASTERY DOOR, UNIQUE AND RARE ANTIQUITY Без бренда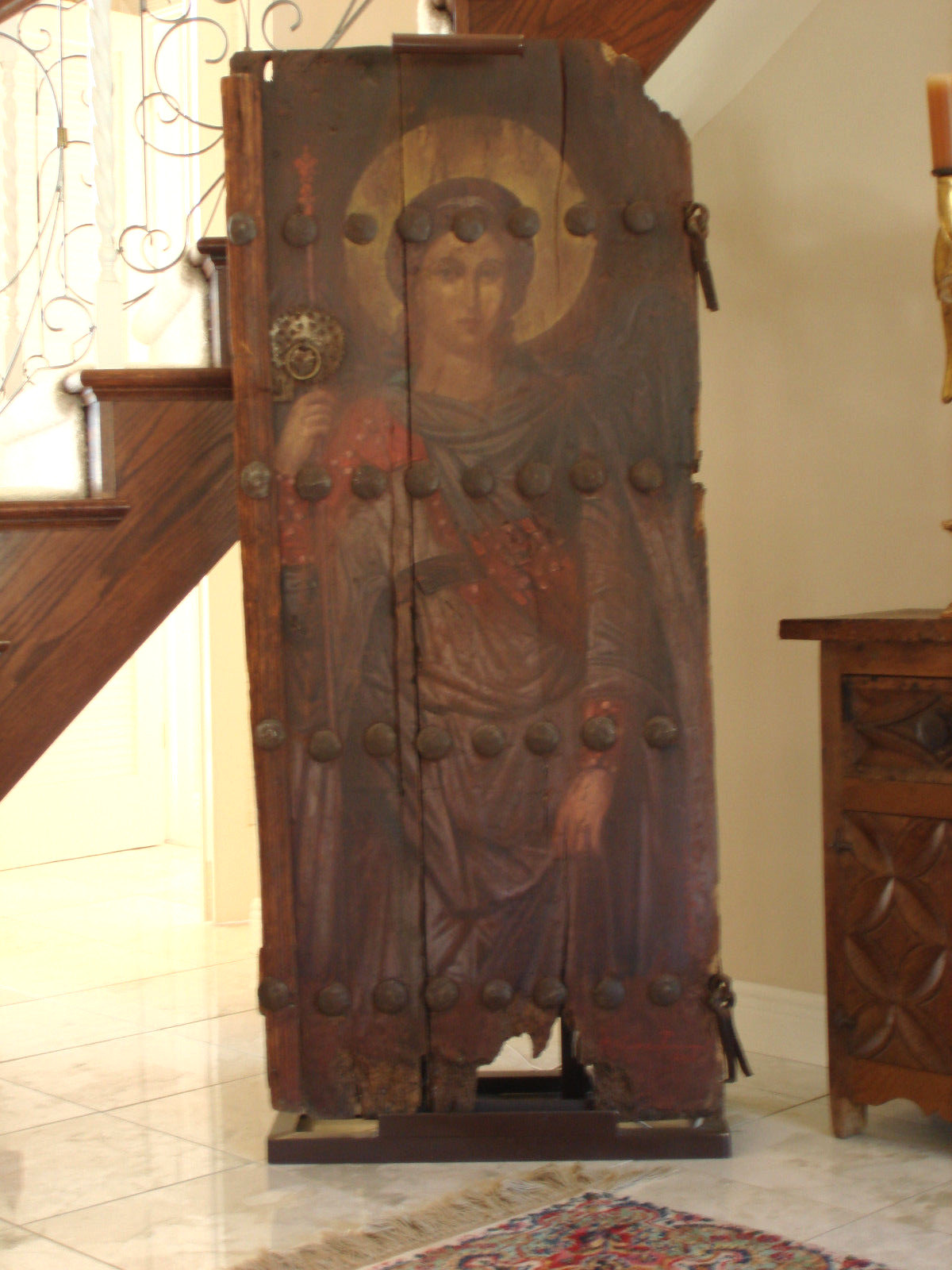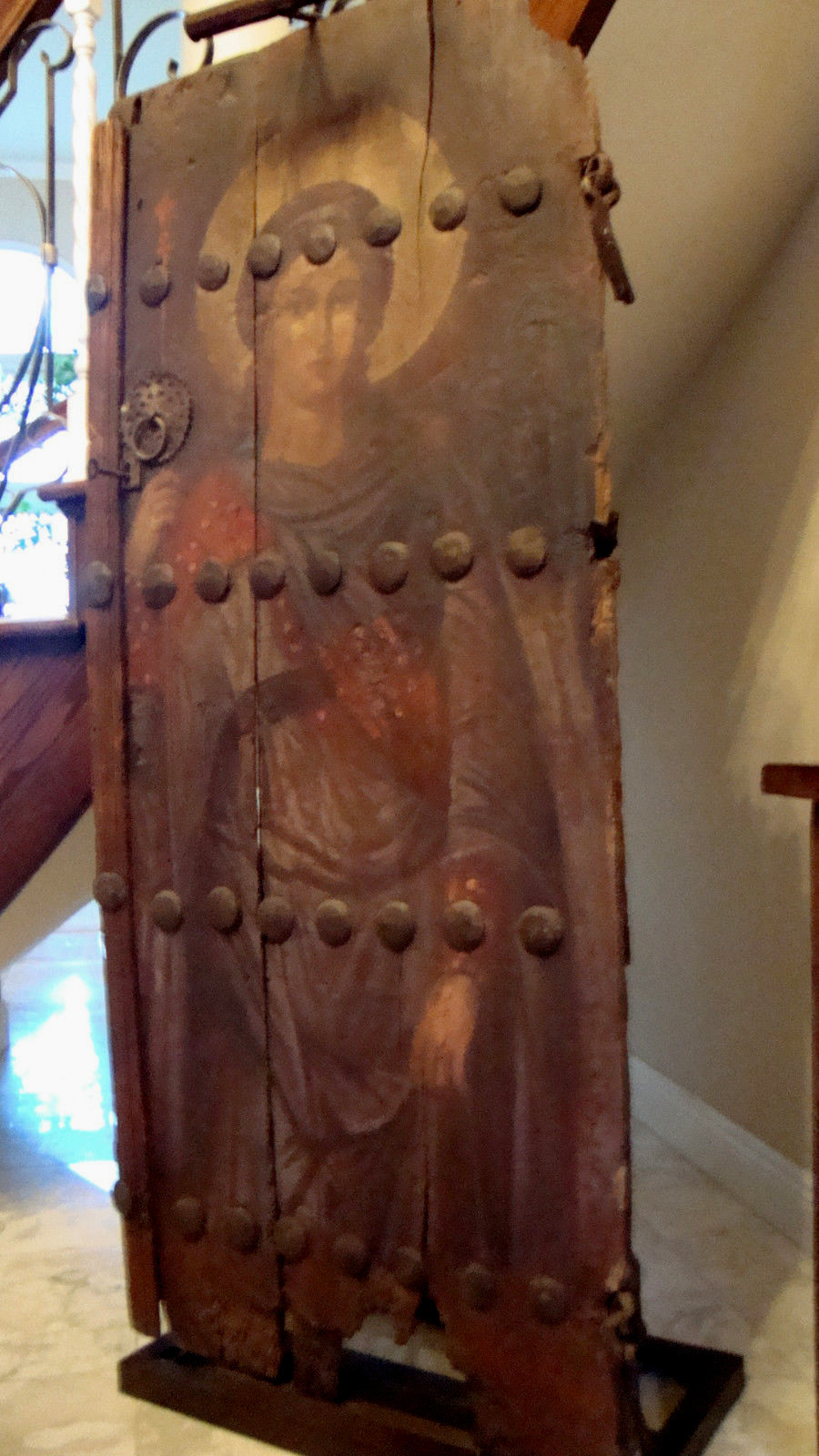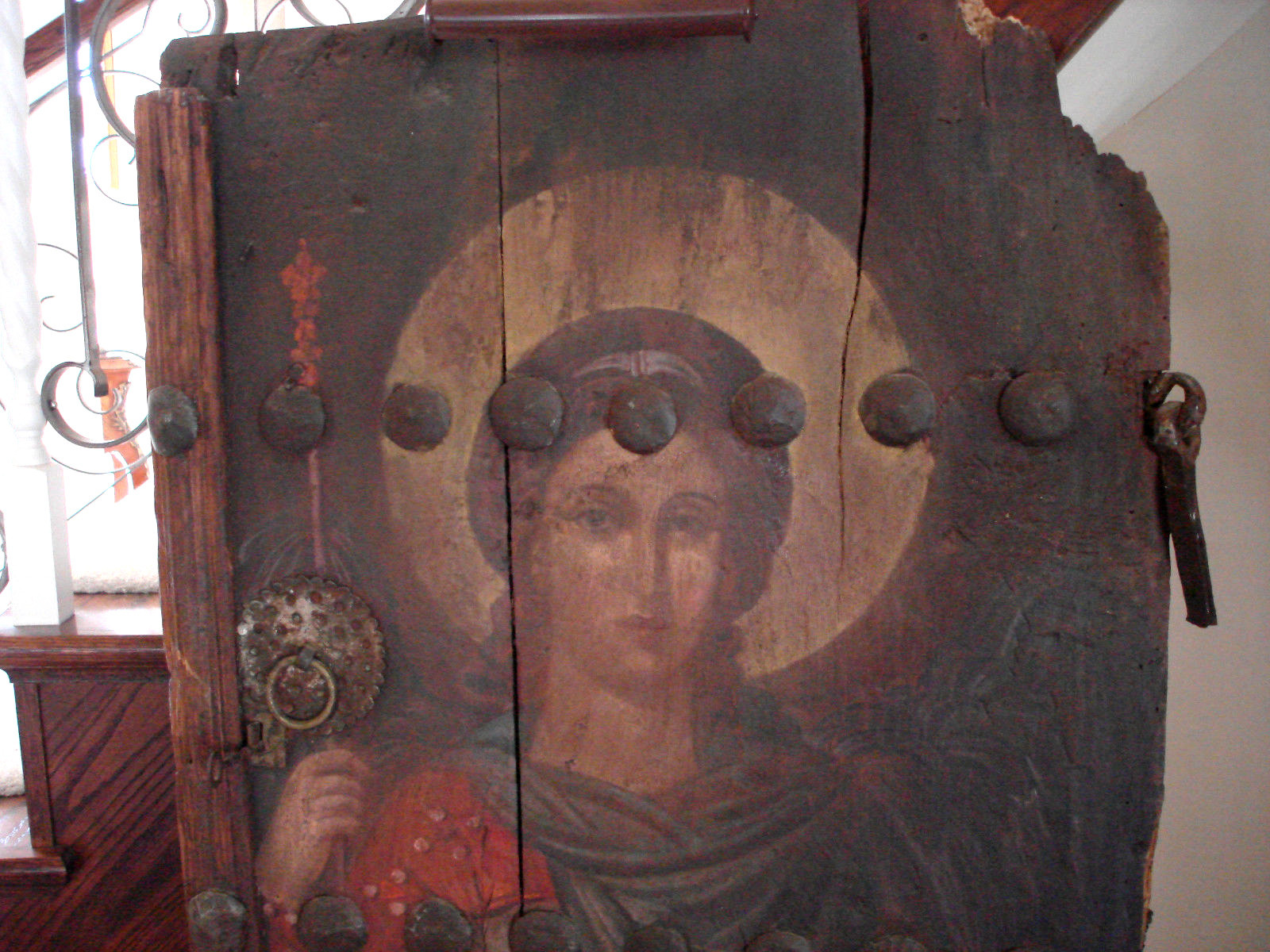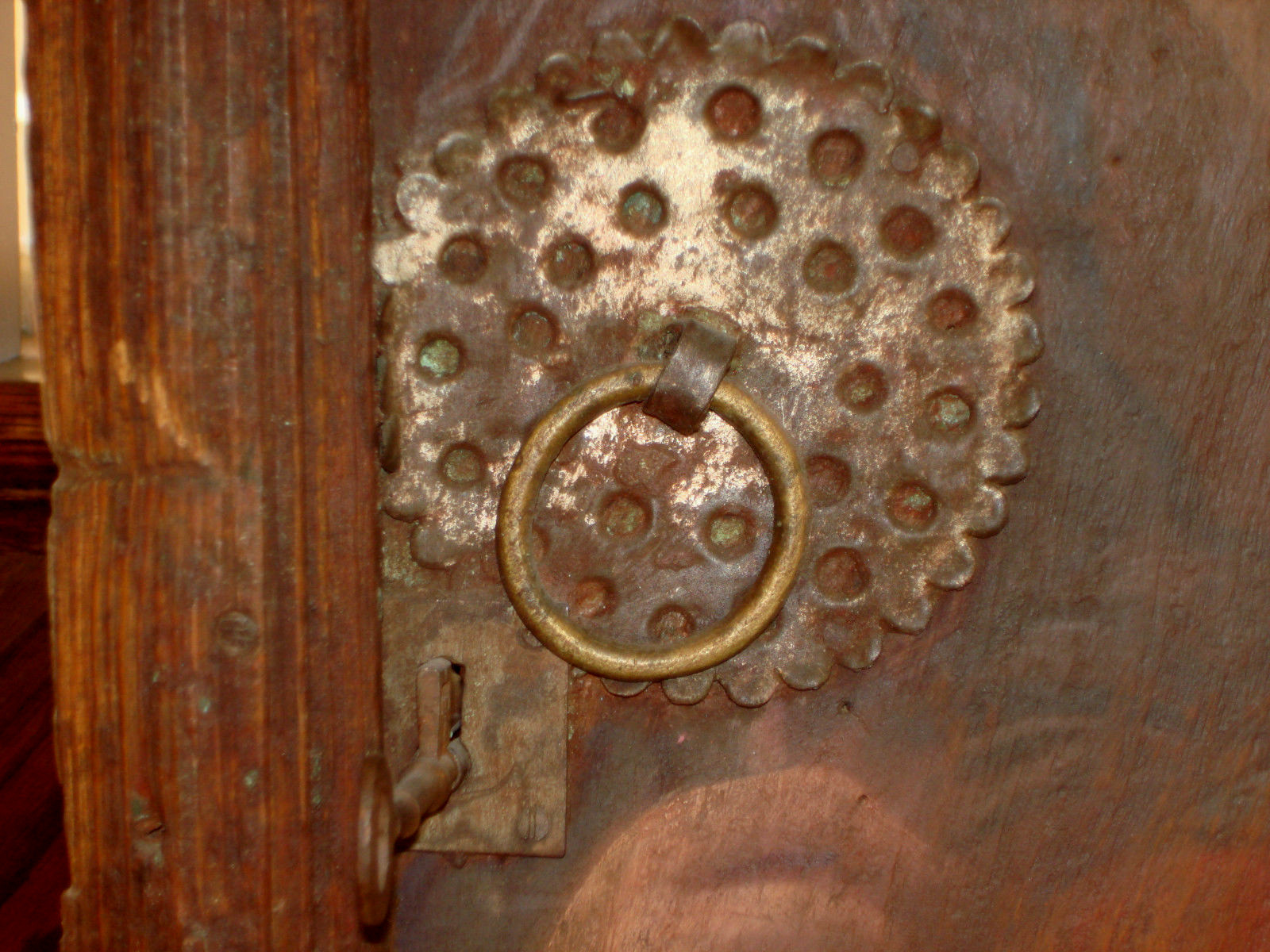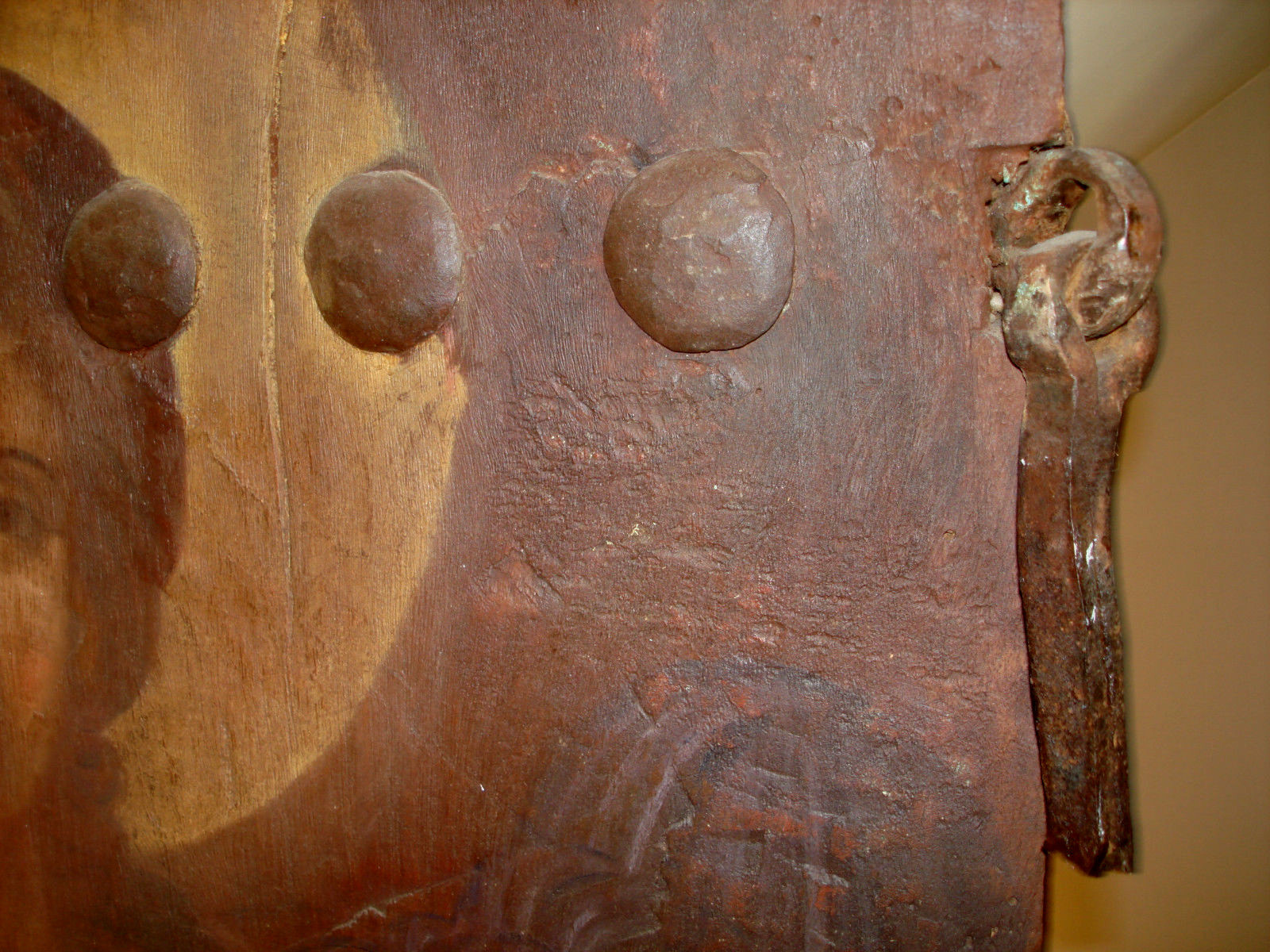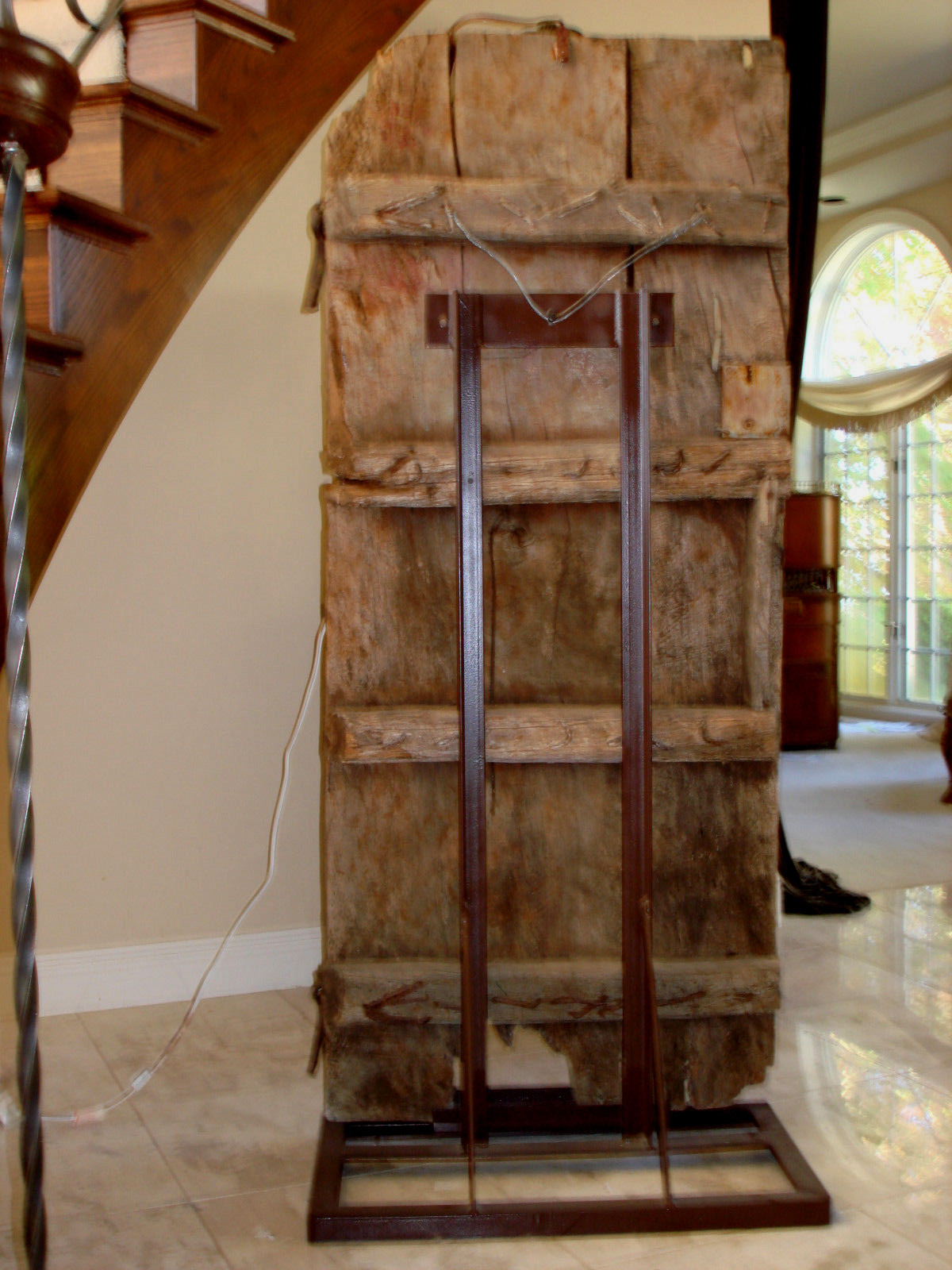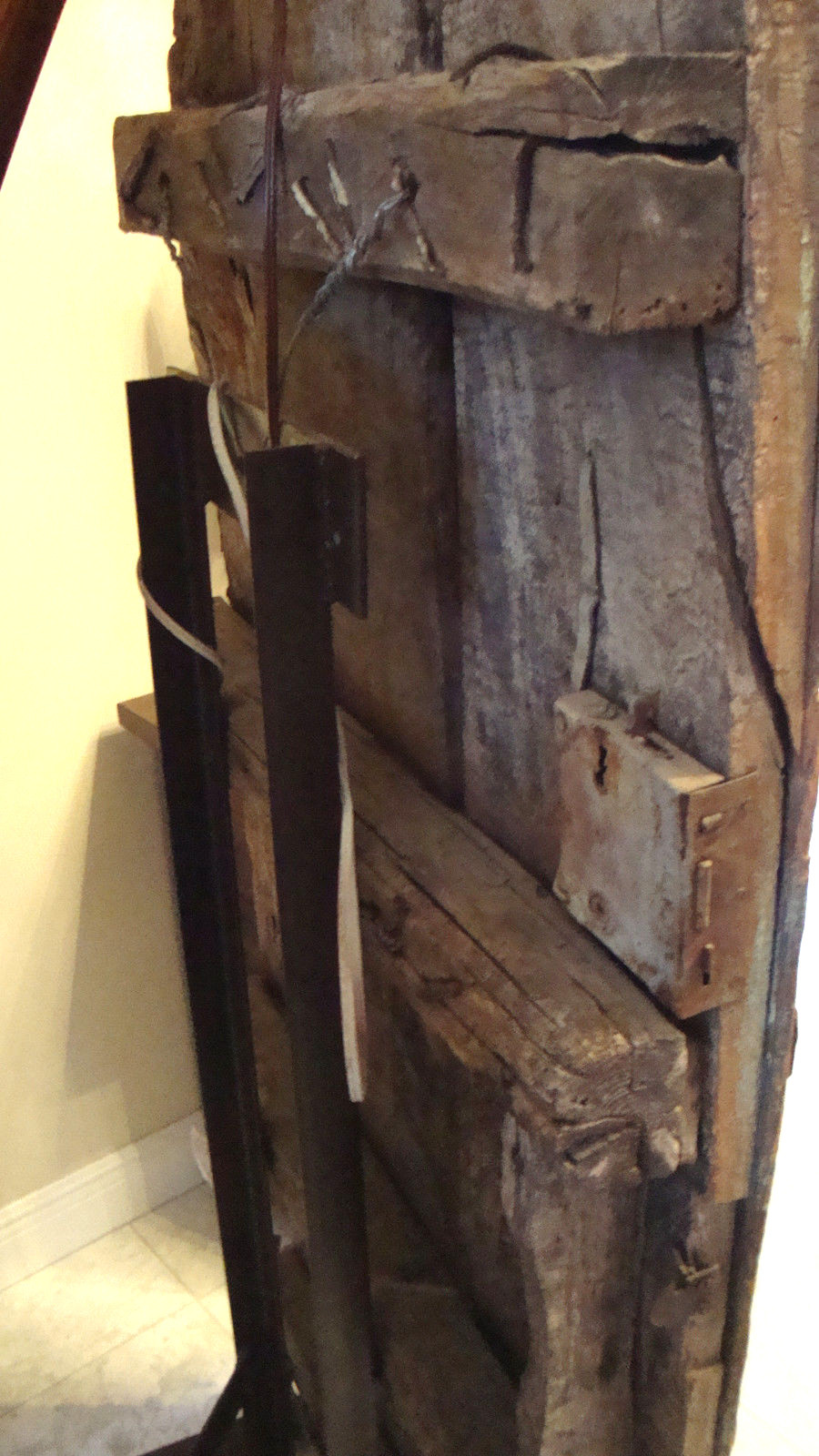 This offering is for an extremely interesting and unique Greek architectural relic . .
It is a 15 th century door from one of the monasteries at Meteora, Greece. All of the hardware and fittings are believed to be original.

The image on the door was painted in 2002 by noted Greek artist Takis Moraitis. This door was acquired in 2002 and legally imported to California. It has been in a private collection since that time.
The door itself measures 63" (160cm) x 27" (68.5cm). It weighs approximately 68 pounds (30.9 kilos) excluding the metal display stand. As the door is a heavy item, rather than hanging it on a wall, we had the
metal stand specifically made for displaying it. The stand will be included with the door unless a potential buyer does not want it.
Domestic shipping method will be UPS Ground. As eBay often misquotes shipping costs, The actual cost for this item will need to be determined as this is a heavy, fragile item.
International shipping is available. Potential International buyers, please verify there are no restriction for the specific country to import antiquities.

Should you have any questions. . .please ask.