HatchaPet Eggs Growing Pet Dinosaur Eggs x3 - Perfect Gift for Easter!! HatchaPet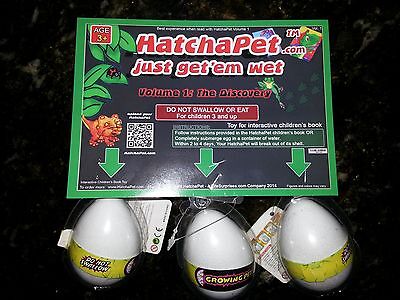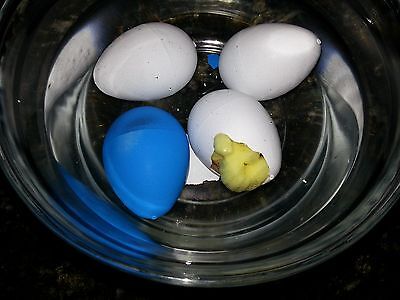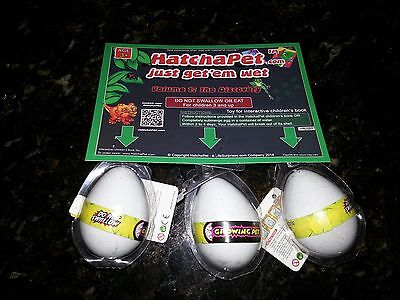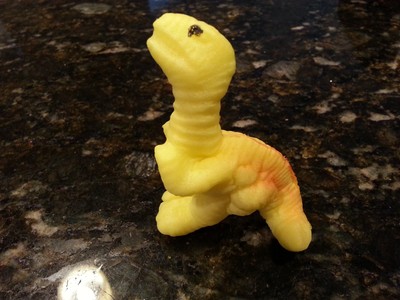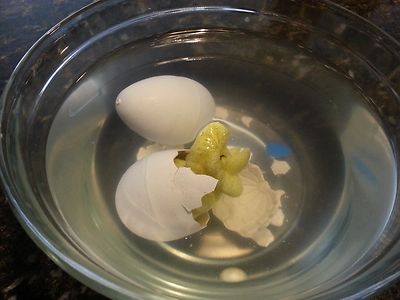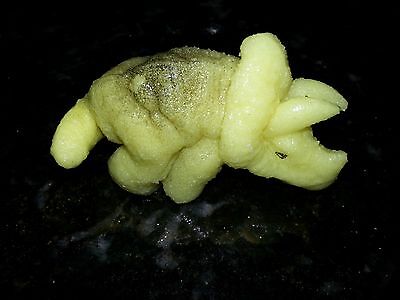 PERFECT STOCKING STUFFER FOR THE HOLIDAYS
WHAT ARE THESE?
You submerge these eggs in a glass or bowl of water. Within 2 to 5 days, the toy inside expands and breaks out of the egg. The kids love to check every day to see if their toy has hatched. Perfect for birthday party giveaways, Easter egg hunt, teaching kids patience especially when read with the HatchaPet Vol 1 children's book.
HOW MANY DO I GET?
Everything shown in the picture: 3 eggs attached to a 5x7 HatchaPet card.
WHAT SIZE ARE THESE?
These eggs are approximately 2.5 inches by 1.5 inches (about the size of a regular chicken egg). Warning: Don't get fooled by cheaper eggs on line that are smaller than 1 inch when you get them.
WHAT AGE GROUP?
These HatchaPet.com Volume 1 eggs are a perfect gift for anyone*. (Children 3+) DO NOT SWALLOW OR EAT.
WHAT TOY COMES OUT OF THE EGG?
These eggs are all dinosaurs (colors, style and shape vary)
WHAT IS HATCHAPET?
HatchaPet is a children's book that allows interaction with these eggs. You read the book to your children and the egg plays a vital role in the story.
ARE THE TOYS REUSABLE?
The toy that comes out is soft and starts to shrink over a few days time when the water it absorbed evaporates. The toy is just for an experience for your child, it is not a real live animal or hard durable plastic or metal toy. The toy can be reinserted into water to expand again and again.
SHOULD THE EGG FULLY BE UNDER WATER?
Yes, the egg should be full submerged so water can absorb in the toy, which then allows it to expand and break through. Hold the egg under water if necessary so the 3 holes in the egg allow the air to escape so the water fills the egg up.
WHERE ARE THEY SHIPPED FROM?
They are shipped from the US / FLORIDA.