Headrush FRFR-112 2000-watt 1x12" Powered Guitar Cabinet Bundle Headrush Does not apply
Характеристики
Amplifier Type
Not Available
Sweetwater is an Authorized Headrush Dealer
Genuine New Item
Sweetwater's 2-year warranty
Headrush FRFR-112 2000-watt 1x12" Powered Guitar Cabinet Bundle
2,000-watt (Peak) Full-range Powered Guitar Cabinet, with 12" Speaker, HF Compression Driver, 2 XLR/TRS Combo Inputs, and XLR Output
Full-range, Flat-response Amplification for Your Amp Modeler
The HeadRush FRFR-112 powered guitar cabinet delivers a full-range, flat-response speaker platform to help you bring your modeled guitar tones to life. It's equipped with a custom 12" speaker and a high-frequency driver with 2,000 watts of peak power on tap for clear, punchy amplification with huge headroom. Just connect your pedalboard or multi-effects processor, and you can expect consistent tone at any volume level. For stage convenience, an XLR output allows you to send your tone directly to the PA system. If you've perfected your electric guitar tone through your pedalboard or modeling processor, the HeadRush FRFR-112 is a great way to amplify it.
Full range, flat response for amp modelers and emulators
If you use an amplifier and effects modeling processor like the HeadRush Pedalboard, you want to hear your crafted amp tones without them being colored by yet another amplifier. That's where the HeadRush FRFR-112 powered speaker cabinet comes in — its full-range, flat-response performance means you hear your modeled tones exactly as you've constructed them, at any volume level. And guitarists at Sweetwater are impressed with its ample power supply (2,000 watts peak power), which guarantees punchy, clear tone with all the headroom you could ask for.
Built-in stage convenience
Many performing guitarists want to send their modeled guitar tone straight to the PA while monitoring from an amp on stage. The HeadRush FRFR-112 makes this easy — an XLR output is ready to send the mix of its two inputs directly to the PA system mixer (or to chain multiple FRFR-112 cabinets together). Also handy is the Contour EQ switch, which helps cut excessive mud and rumble you'll encounter on some stages.
Flexible positioning options
The HeadRush FRFR-112 powered speaker features a tilt-back cabinet design, allowing you to use it like a stage monitor. It also features a pole mounting point for use with any standard speaker pole stand, so you can position it at head height if need be. This means the FRFR-112 could also be the ideal personal monitor for keyboardists, drummers, and anyone else that requires clear, powerful, pole-mountable monitoring.
HeadRush FRFR-112 Powered Speaker Cabinet Features:
1 x 12", 2,000-watt (peak) powered speaker cabinet for electric guitar
Full-range, flat-response performance is perfect for amplifying modeled guitar tones
Also excels as a powerful, transparent stage monitor
Tilt-back design for floor use, can also be pole mounted
Two XLR/TRS combo inputs with volume controls and clip indicators
XLR output for chaining powered cabinets, or for sending your mix direct to the PA system
Contour EQ switch helps compensate for excessive lows and mids on some stages
Tilt-back design for floor use, can also be pole mounted on any standard speaker pole mount
RETURN INFORMATION
We want you to be completely happy with your purchase from Sweetwater. If you are not satisfied with your product, you may return it for a refund of the purchase price within 30 days. If your purchase was eligible for Free Shipping, the shipping cost will be deducted from your credit or refund. Returns must be in the complete and original packaging with all accessories and complete documentation (Owner's Manual, warranty card, quick start guides, etc.), show no signs of wear or use, and include a Return Authorization number or be subject to a restocking fee.
Fast, FREE Shipping!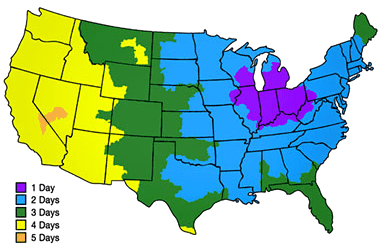 Nearly every order received by 3PM Eastern ships the SAME DAY!
FREE shipping to lower 48 states.
Our central location reaches most states in 1-4 business days
99.95% warehouse accuracy
We are proud to provide some of the fastest turnaround times on eBay. We use FedEx or UPS for most items, and USPS for smaller items. Residents of Hawaii, Alaska, and Puerto Rico should contact us for a shipping quote.
PLEASE NOTE: We cannot ship large items to PO boxes, please provide an alternate address. If you have questions, feel free to contact us.
Buy with confidence!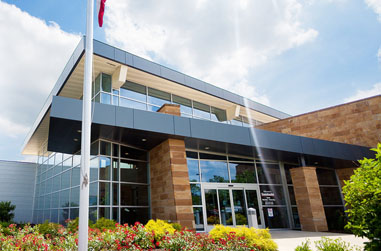 Sweetwater's been selling on eBay since 2001, with 99.9% positive feedback!
More than 30 years in business
World-class customer service
Fast, FREE shipping
Free 2-year warranty on nearly every product
Free tech support from audio experts