Ion Audio iType Slide Bluetooth Keypad for iPhone 4/4S ION ITYPESLIDE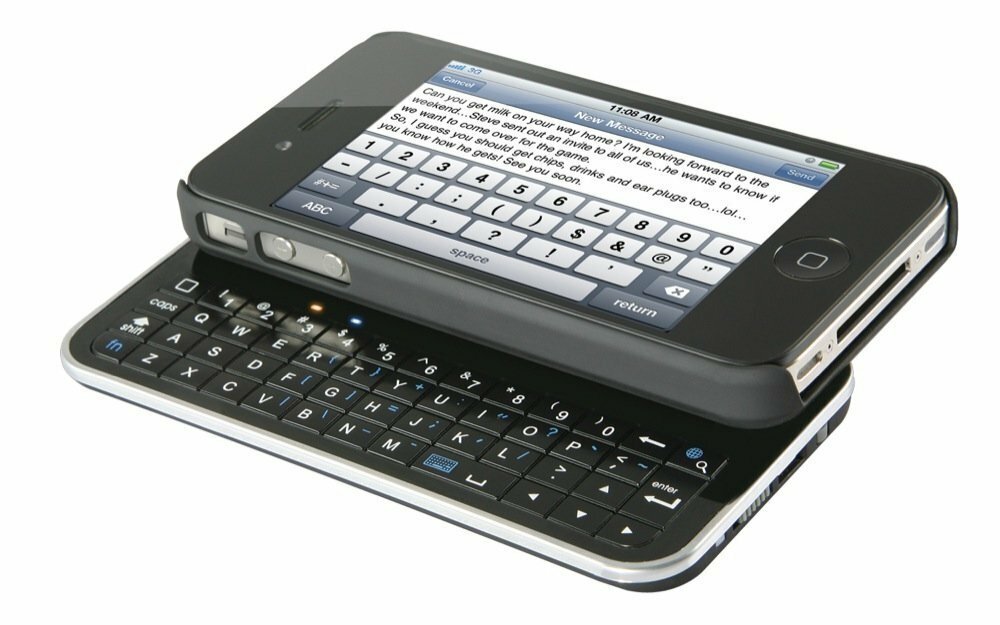 Характеристики
Compatible Brand
For Apple
Compatible Product
iPhone 4s
THIS auction is for a LOT of 19 UNITS!

Ion iType Slide - Bluetooth Keypad for iPhone 4 and 4S
- Physical QWERTY keyboard allows for faster, more accurate typing


- Totally wireless, no cables or docks needed




- Rechargeable battery provides hours of continuous use on a single charge




- Works with apps, email, calendars, web browsers and more




- Ultra-thin slide-out design
Type faster and more accurately on your iPhone 4 or iPhone 4S, with Type N' Slide from Ion Audio. Type N' Slide is a durable case for your iPhone 4 that features a slim, slide-out QWERTY keyboard. Let's face it, touchscreen typing can be frustrating, time-consuming and less than accurate. With Type N' Slide, you can slide out a full-featured keyboard, type your text message or email and move on; it's quick, accurate and easy to use.

Type N' Slide houses your iPhone 4 in a fitted case that is designed to give you access to all of iPhone 4's physical controls and touchscreen. There are no wires to mess with either. Type N' Slide connects via Bluetooth, maintaining your iPhone 4's clean appearance. With a long-lasting, built-in battery, Type N' Slide will provided hours of easy typing with apps, email, calendars, web browsers and more.

Slim, accurate and fast, Type N' Slide could be your iPhone 4's best friend.

Works with iPhone 4 only.
Product Dimensions: 5.9" x 5.5" x 1.3"
Product Weight: 9.6 Oz