Lg. 1000 Pc Lot 20mm Flip Top Cap Aluminum Crimp Seal for Serum Vials Lime Green Unknown Does Not Apply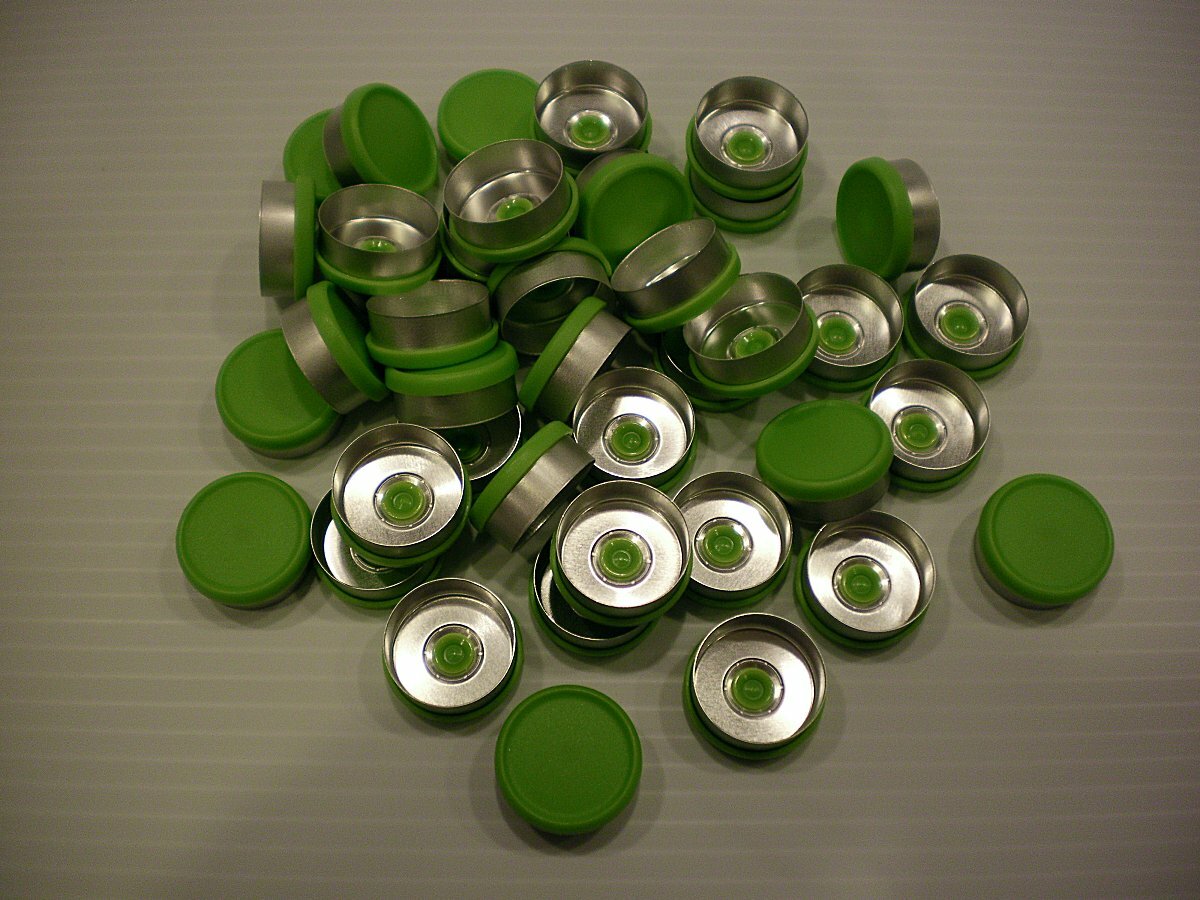 BEST PRICE ONLINE!
NOTE: If you buy these in lots of 10 (10,000 caps), then they will ship to you in the manufacturers box. So for example, if you order 11, then you will receive one manufacturer box of 10,000 caps and one repackaged bag of 1,000 caps as pictured. If you order 9, then you will receive 9 bags of 1,000 as pictured.
We specialize in surplus lots. This is a brand new 1,000+ piece lot of LIME GREEN 20mm flip top seals for use with 20mm serum vials in combination with 20mm stoppers (sold separately). They provide airtight seals when used in conjunction with 20mm rubber stoppers (sold separately). Plastic top flips off to reveal aluminum seal with hole. These will come in a tied plastic bag as shown. Manufacturer is unknown. Buy with confidence, check our feedback. We ship Priority US Mail with tracking.
** NO RUBBER STOPPERS INCLUDED WITH THESE. WE SELL THOSE IN A SEPARATE LISTING. **