Lot Civil War Steamer Philadelphia Naval Capt Samuel Hess Red D Line Без бренда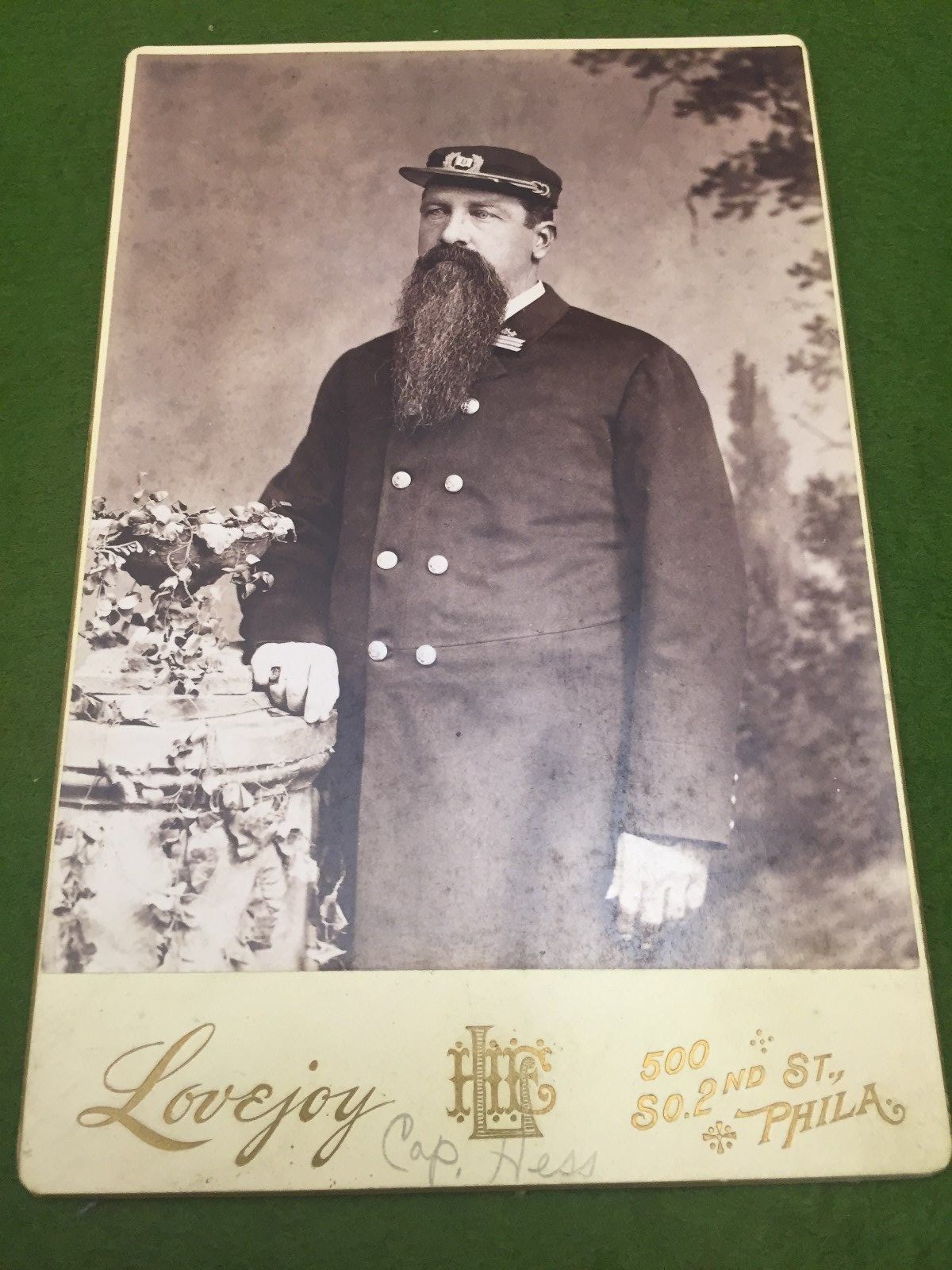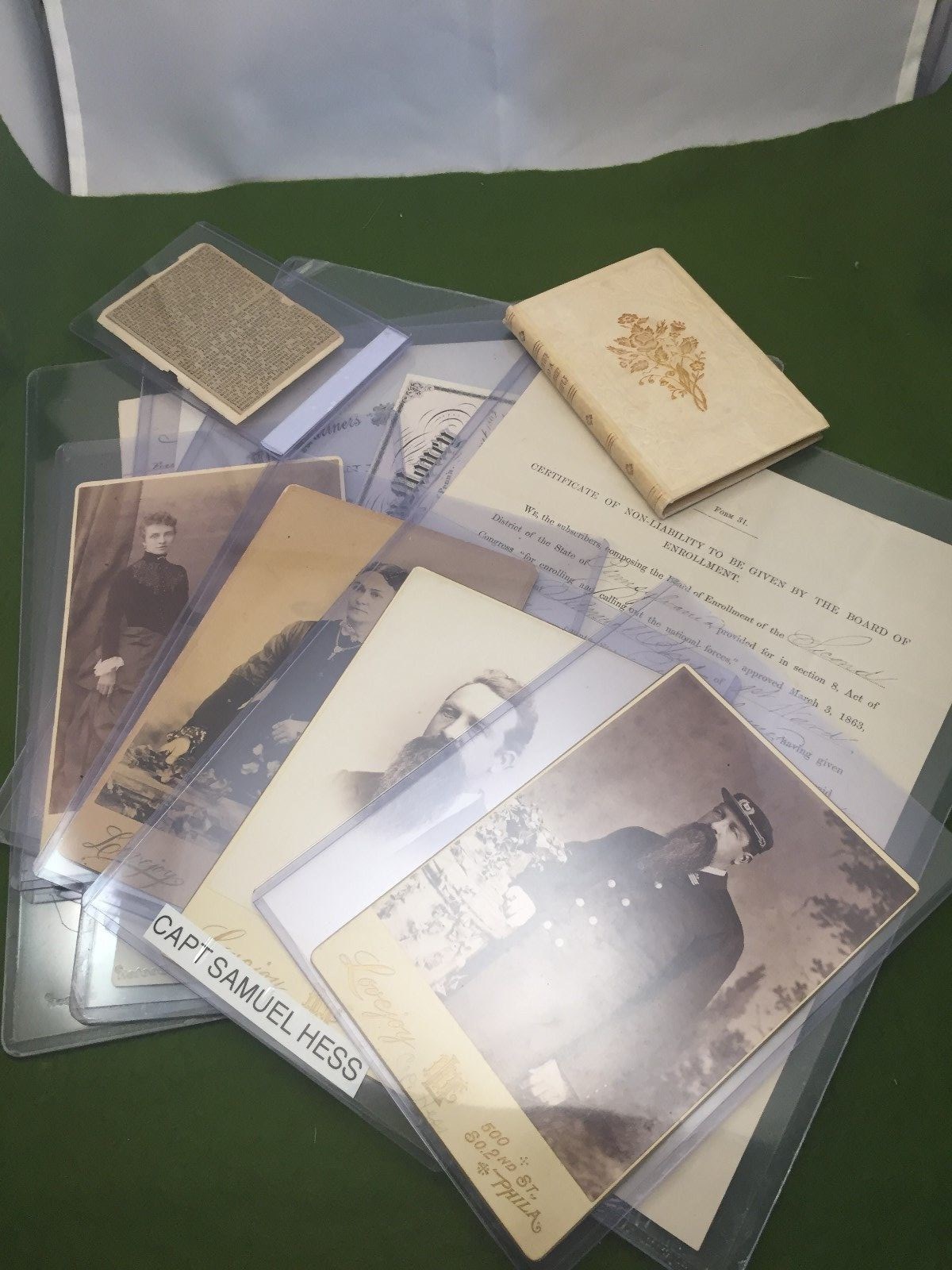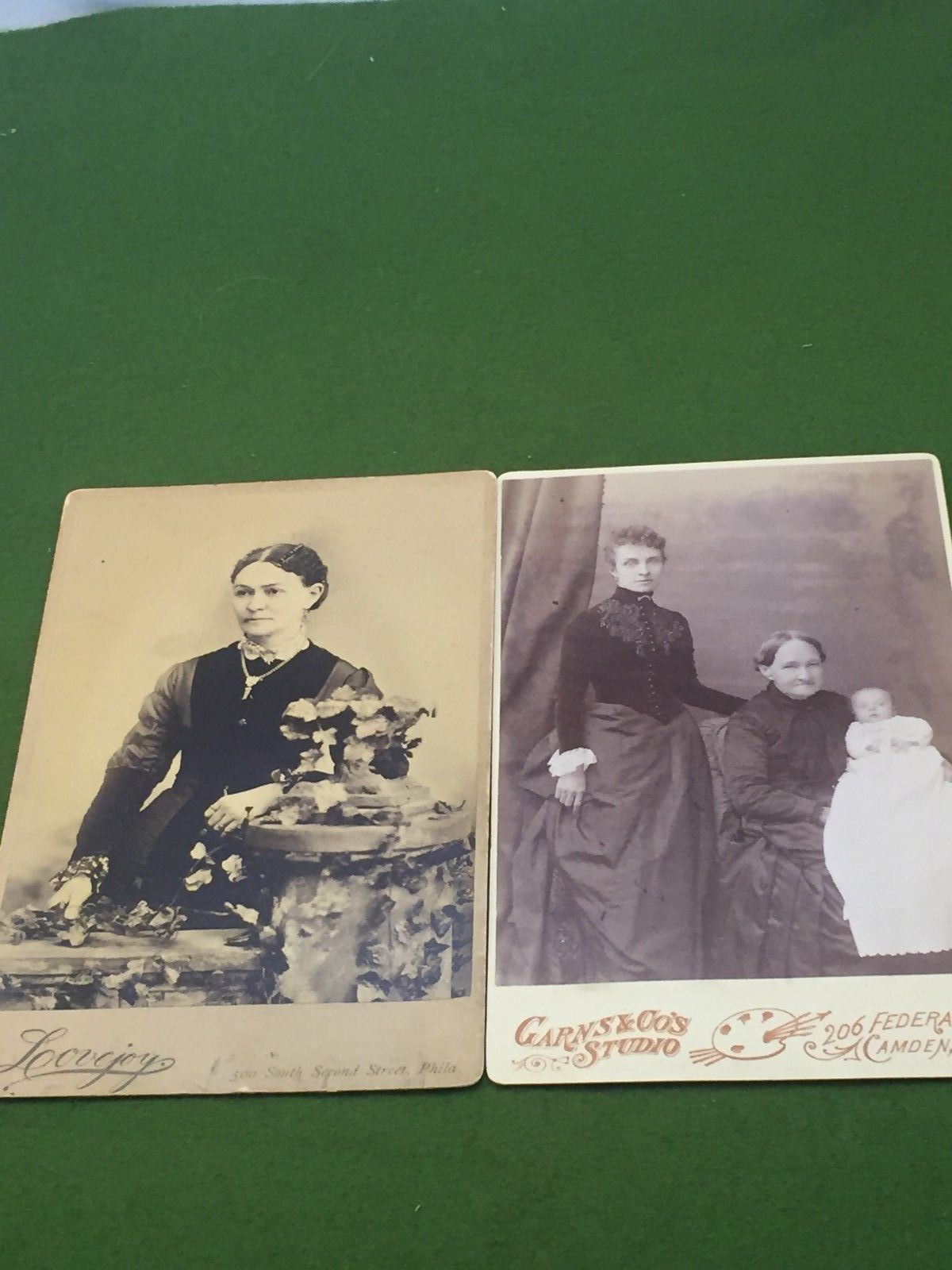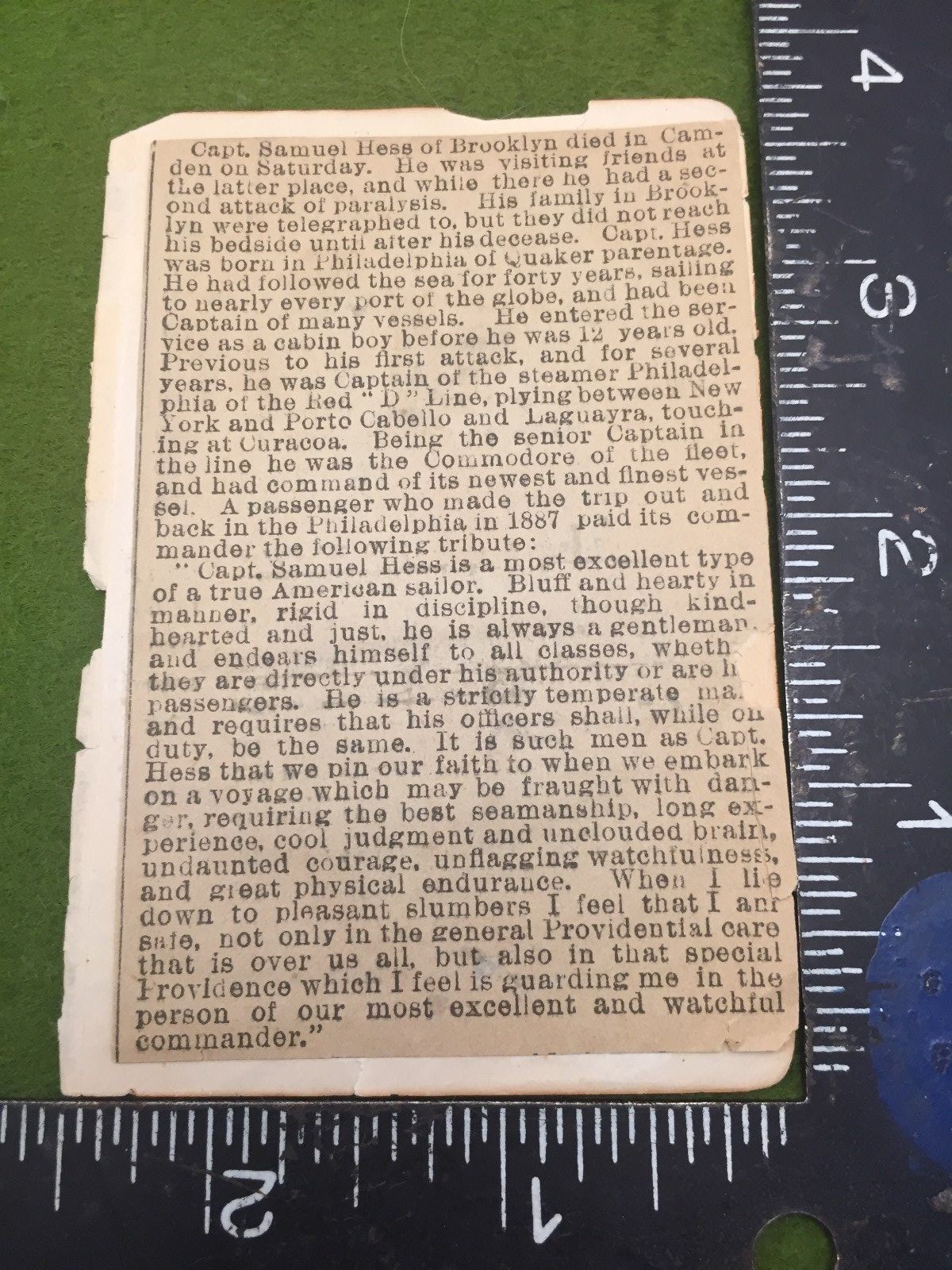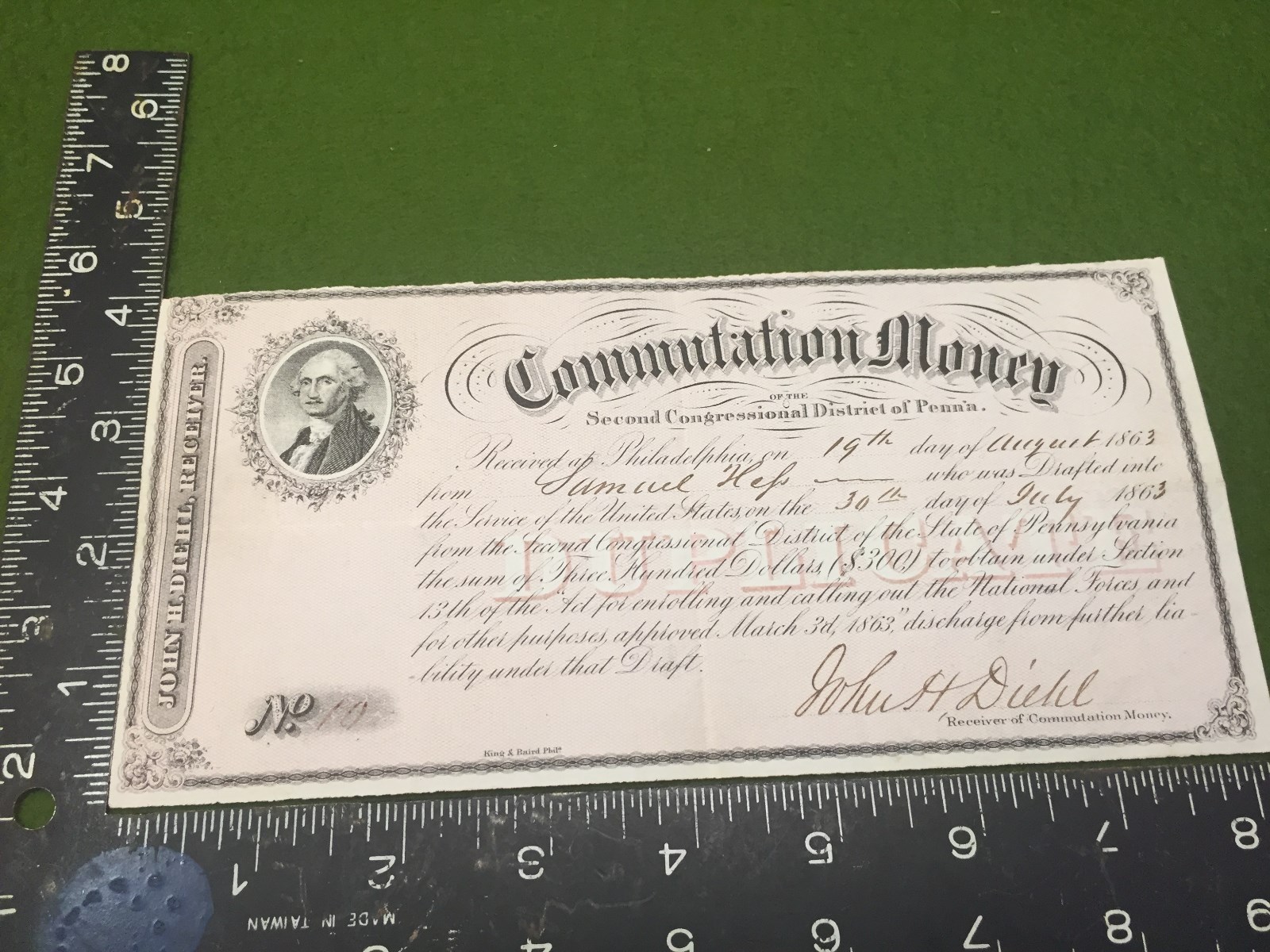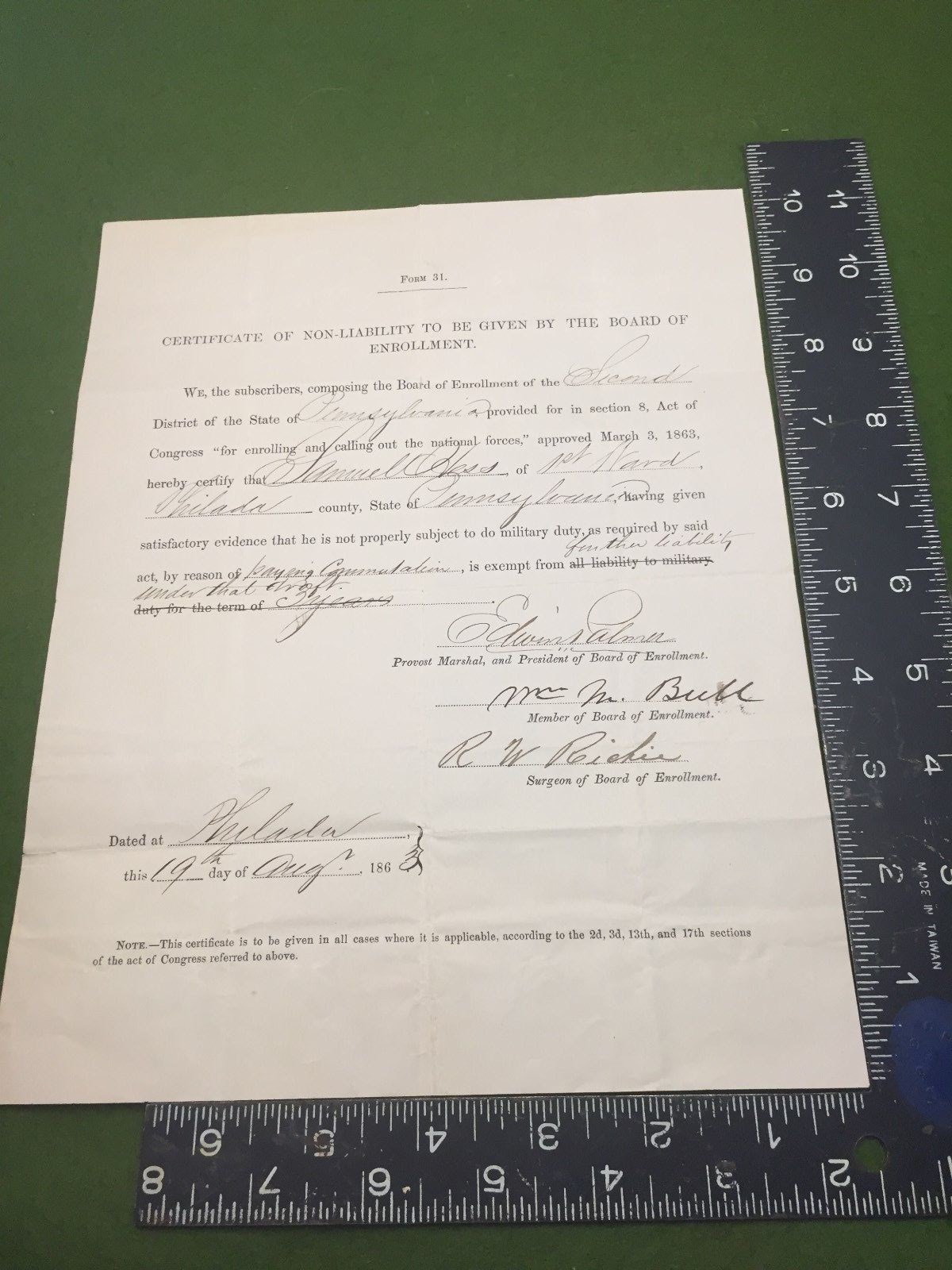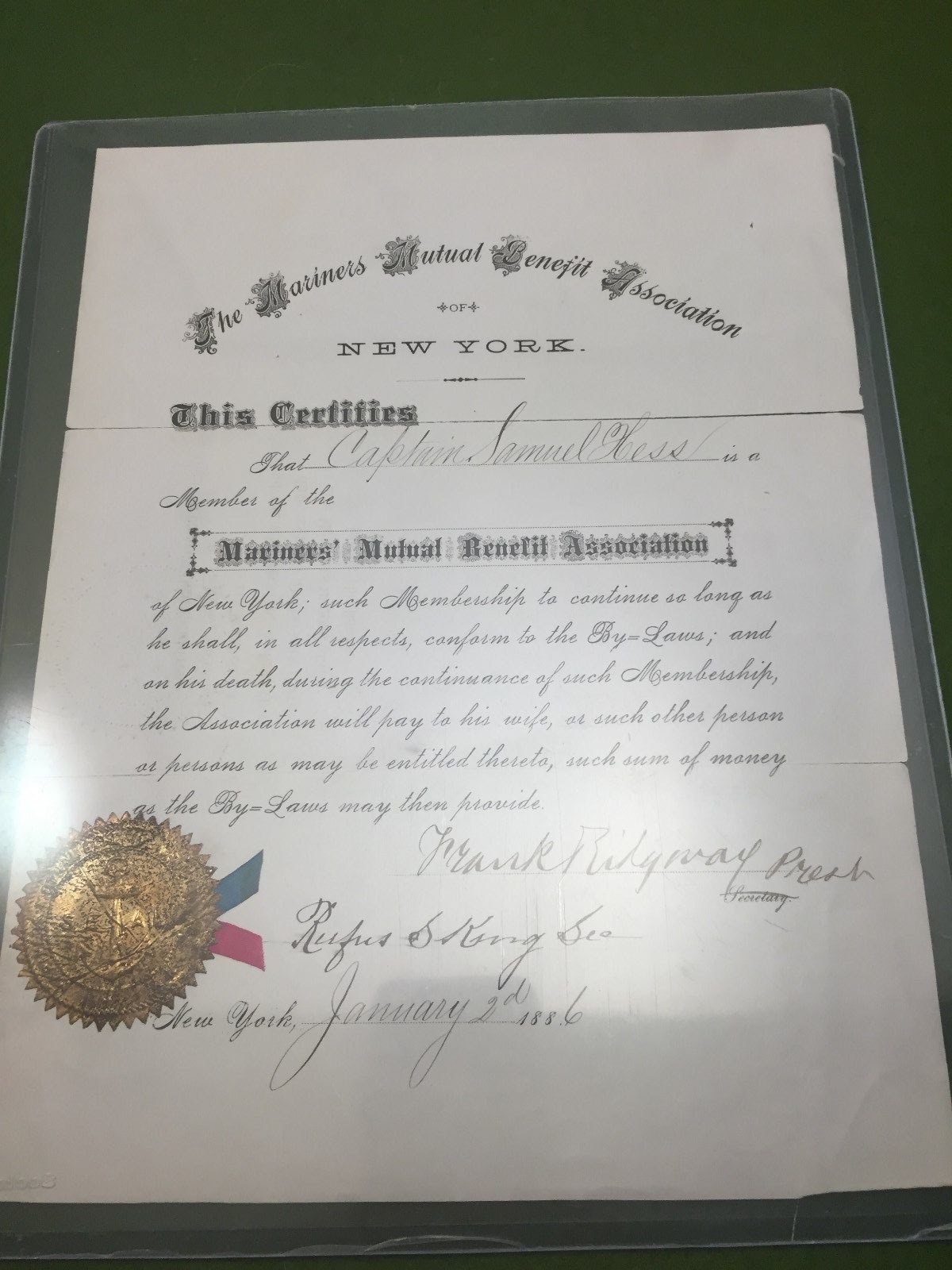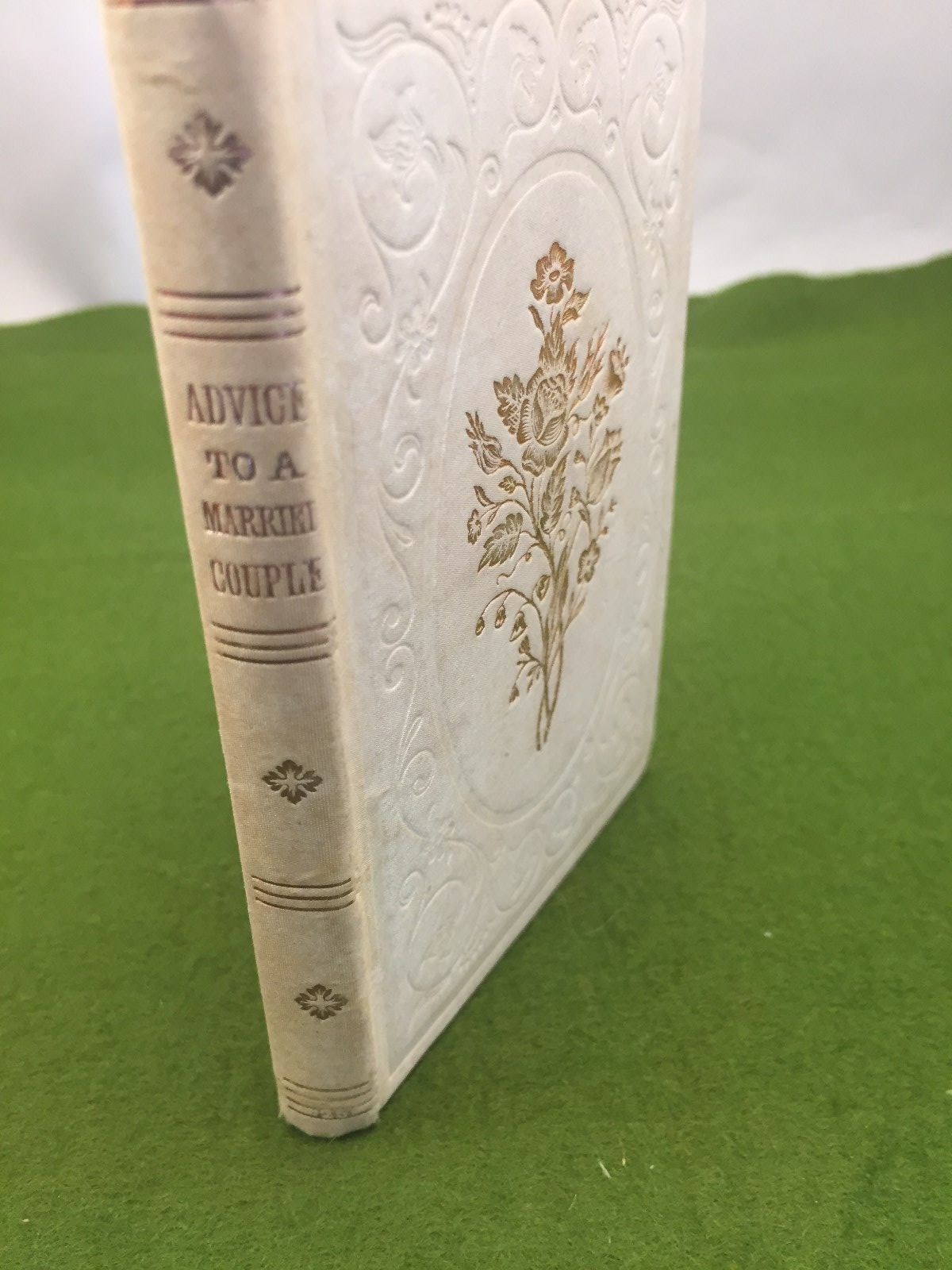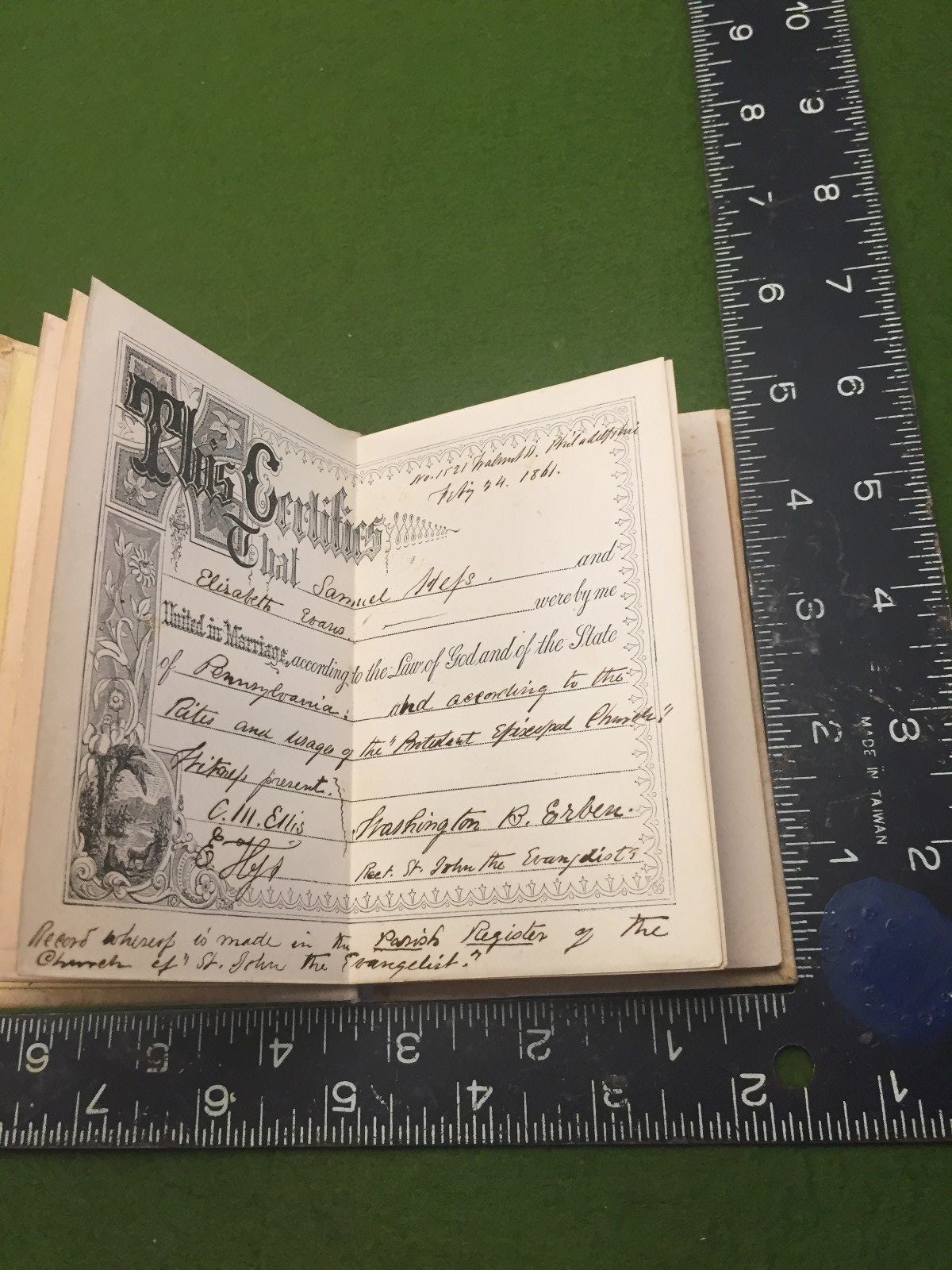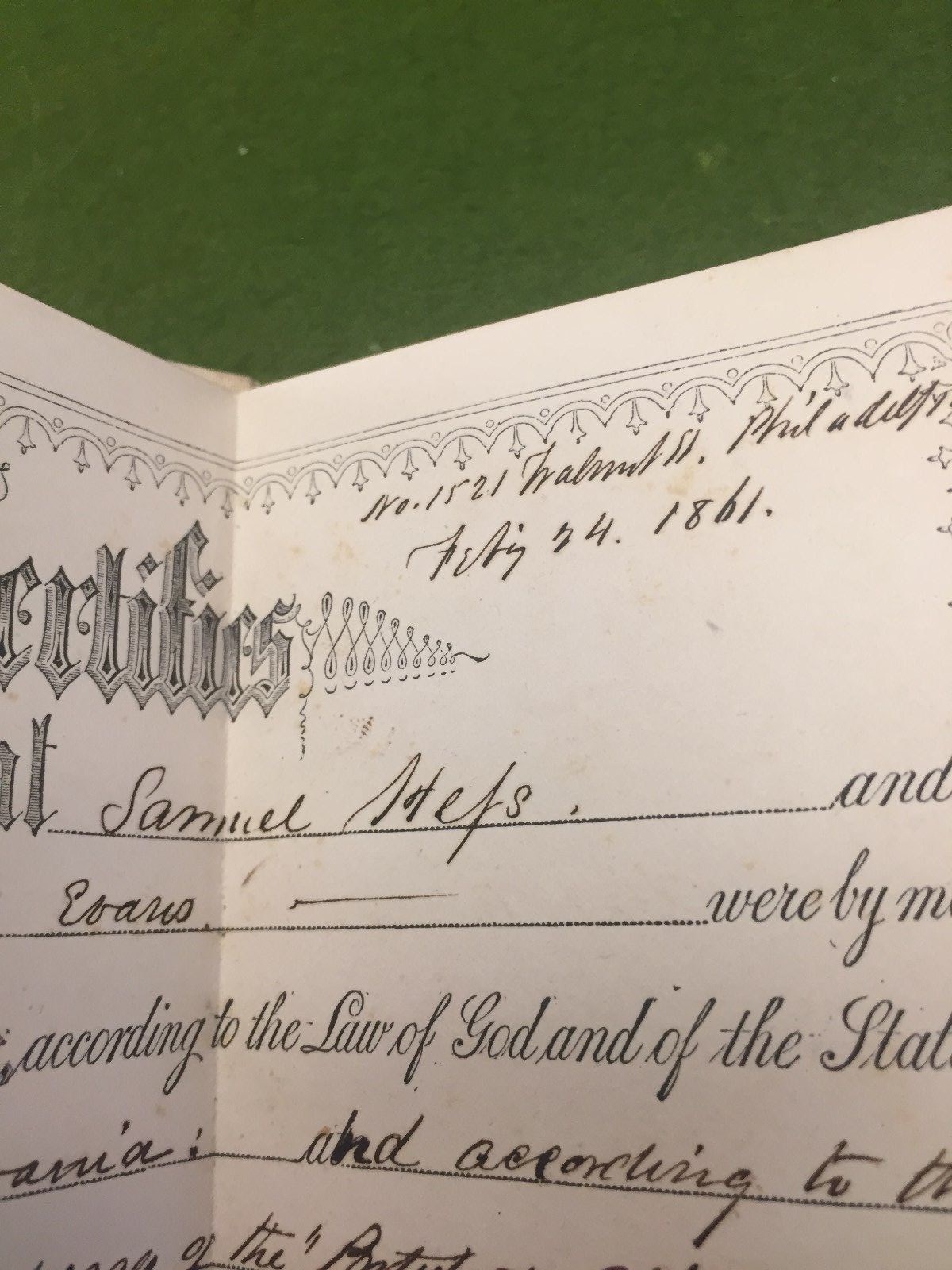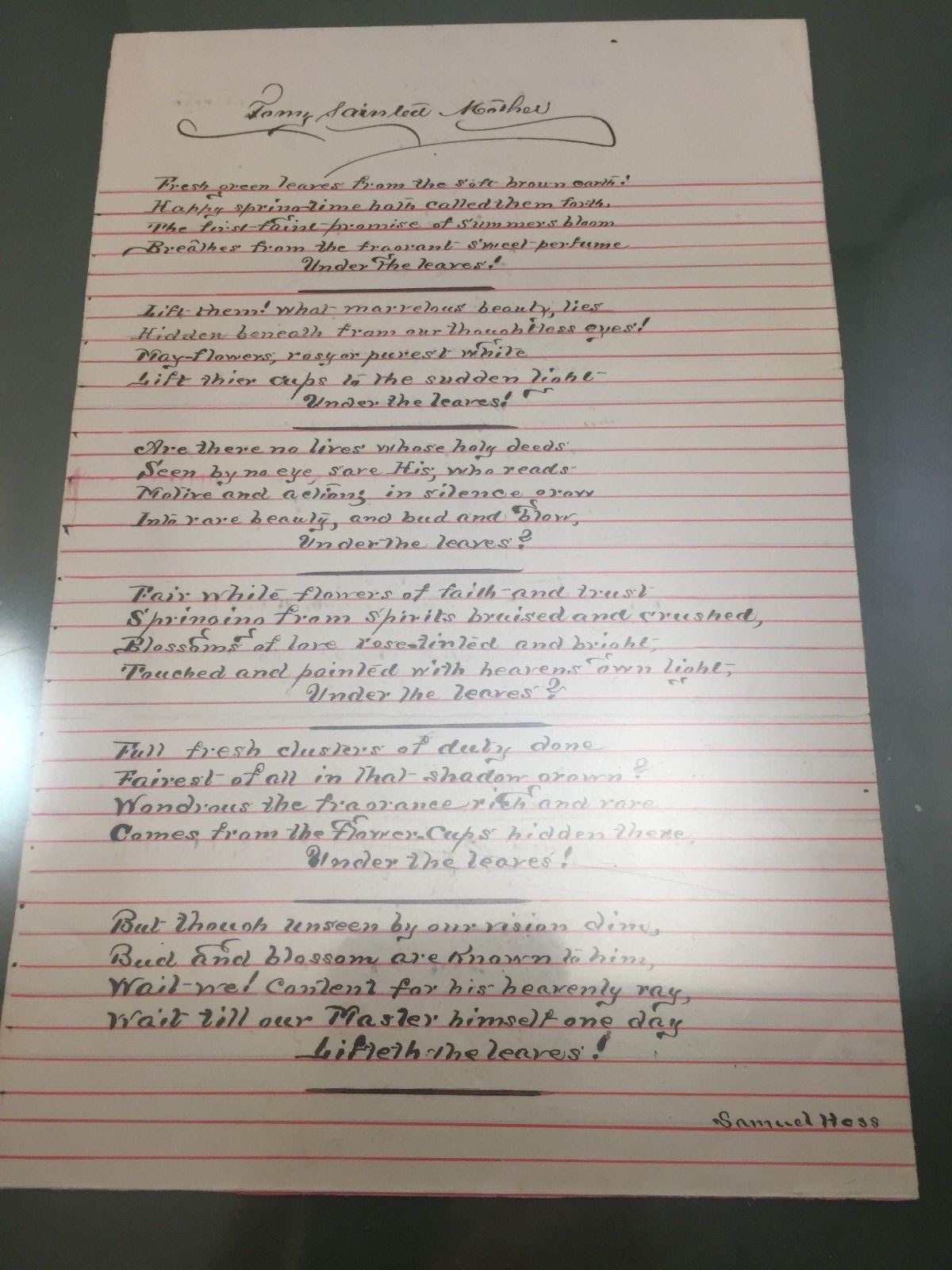 Характеристики
Country/Region of Manufacture
United States
Lot Civil War /Steamer Philadelphia Naval Capt Samuel Hess Red D Line
Brother-in-law 1st Sergeant Henry Evans 150th Bucktails
The Red D Line is considered to be the oldest and longest running merchant shipping line in American maritime history.
Capt. Samuel Hess was married to Elizabeth (Evans) Hess whos brother was 1st Sergeant Henry B. Evans 150th Bucktails Regiment Pennsylvania Volunteers Company F killed at Cold Harbor VA
Capt. Hess went to sea before he was 12 . He was at sea for 40 years
What you are buying is 10 Items Total.
One cabnet card of Capt Samuel Hess in his Red D Line uniform 1882 very rare! Look at the emblem of a "D" On His Cap
One cabnet card of Capt Samuel Hess 1885
One cabnet card of His wife Elizabeth (Evans) Hess ,
One cabnet card of His wife Elizabeth (Evans) Hess , Daughter Margaret (Hess) Pinkney, and his grandchild Ford Pinkney
One document Form 31 1863 certificate of none liability for a substitute so he could continue to serve in the navy or as a private sea merchant
One document Commutation Money $300 1863 for a substitute so he could continue to serve in the navy or as a private sea merchant
One poem written by the Capt
One document 1886 of the Capts maritime life insurances policy of NY
One book on advice to married couples with his name and wedding date 1861( I have never seen a copy of this type of book anywhere)
One cut out news paper article of Capt Hess's obituary
In the book
The Spanish Main: Or, Thirty Days on the Caribbean
By Edward T. Hall Capt

Hess is talked about in great detail.
"Capt. Samuel Hess is a most excellent type of a true American sailor. Born in Philadelphia and coming from good old Quaker stock, he had the benefit of an ... he is the commodore of the fleet, and has command of its newest and finest vessel." Ect
Biography/History of Red D Line records from Philadelphia Area Consortium of Special Collections Libraries (PACSCL)
The Red D Line was the main transportation link between the United States and Venezuela from 1820 to 1936. The line took its trade name from the red D on its white flag, which stood for the line's founder, John Dallett, a Philadelphia merchant. Dallett travelled to Venezuela in 1823, where he went into business with the influential Venezuelan merchant, John Bolton. Dallett returned to Philadelphia and set up a business shipping cargoes to Boulton, and in 1838 began chartering sailing vessels to carry his merchandise.
John Dallett was involved in the merchant shipping business early in life. He began his career hiring boats to ship coffee from Venezuela beginning in either 1802 or 1810. In 1820, along with his brother Thomas, he created the Red D Line to transport trade from Philadelphia and Venezuela. Over the years, the Red D Line was managed by a variety of companies. From 1820 to 1861, the Red D Line was managed by Dallett Brothers, of Philadelphia. The company changed to John Dallett and Co. in 1861 and remained as such until 1866. From 1866 to 1881, the Red D Line was managed by Dallett, Boulton and Bliss and Company along with John Dallett and Company. Finally in 1881, the Atlantic and Caribbean Steam Navigation Company was incorporated and it owned and managed the Red D Line from 1881 to its dissolution in 1936.
Dallett, via the ?Red D Line, originally trade[d] soap and flour in return for coffee and hides, [and] became exporters of American technology as well, carrying to Caracas machinery for its factories, and to La Guaira parts of its first railroad and all of the materials used for the building of its breakwater from 1843 to 1846,? (Weigley, page 324). As trade increased, the Dalletts also increased their fleet until their shipping line became one of the most important trading companies between Venezuela and the United States. The Red D Line used sailing vessels until 1881, when, along with a change in company name and organization, they changed to steamships. Because these steamships were significantly faster than those of the Dutch, Spanish and German lines, they maintained a great deal of control over the trade from Venezuela.
According to de la Pedraja, the Red D Line ?received mail subsidies from the United States government, starting with the Ocean Mail Act of 1890,? (page 303). In 1906, the Red D Line was the ?only American Steamship Company running directly to South America beyond the Isthmus of Panama,? (Department of Commerce and Labor, page 222). Passenger services, operated on combination cargo-passenger vessels, began in the 1920s and ran between New York, San Juan, Curacao, La Guaira and Puerto Cabello and returned to New York via Curacao and San Juan. Another service operated to Mayaguez, La Guaira, Curacao and Maracaibo.
The company built an excellent relationship with the Venezuelan government and business community, but eventually decided to get out of the shipping business when the 1936 Merchant Marine Act terminated the system of mail contracts under which shipping companies had been subsidized. The company was sold to the Grace Line in 1937, which then merged the Venezuelan operations i
Throughout the history of this company, three families were entwined through business, friendship and marriage. John Dallett?s family established a soap and candle factory in Caracas, and while in Venezuela, John Dallett developed the business relationship with John Boulton. Dallett returned to Philadelphia and Boulton remained in Venezuela, resulting in ?an excellent pooling of resources,? (Berglund, page 385). John Dallett, Sr. died in 1862.
John Boulton, an Englishman, began his career in Venezuela in 1826 and began trading with the United States. After forming his business with the Dalletts, Boulton remained in LaGuaira ?to develop the Venezuelan end of the trade,? (Berglund, page 385). In 1829, Boulton married Anna Gertrude Schimmel. His son, William George Boulton was born in La Guayra, Venezuela on January 24, 1832. William Boulton served in his father?s business Boulton, Sons and Company, first as a clerk and eventually, in 1857, as a partner. He married Mary E. Bowen and their son, William Bowen Boulton, became a member of Boulton, Bliss and Dallett. William George Boulton served as a vice president of the Maritime Exchange of Philadelphia.
The first Bliss to be involved in the Red D Line was William Bliss who was born in Chipping Norton, England on July 4, 1833. He owned Boulton, Bliss and Company with his friend William G. Boulton and was employed by the Dalletts in various positions until 1867 when he became a member of the newly formed Dallett, Bliss and Co. In 1861, he married Athenade Dallet, daughter of John Dallett, and after her death in 1872, he married her sister, Anna Dallett. He died on January 2, 1890. According to the New York Times, Dallett Bliss, senior member of the firm of Dallett Bliss and Company, committed suicide in 1876 because ?trade had become depressed,? (New York Times, April 22, 1876).
Many generations of Bliss, Boulton and Dallett family members were involved in the Red D Line and the long-standing history and their ties were of great importance in the strength and longevity of the company. The Red D Line is considered to be the oldest and longest running merchant shipping line in American maritime history. nto Grace's overall service to South America.
Inventory # SH BFA #2
PLEASE KNOW: These are used Vintage/Antique items. But, as with Vintage items and older stuff they may show wear, tone or color loss and moving parts may stick may not work as well as new ones. Please look at all the pictures below before buying. Ask any and all questions.
 Good Luck and Happy Bidding!!!
We ship the majority of our Products within two business day. We do not ship over the weekend. PURCHASER TO PAY BY PAYPAL WITHIN 72HOURS
SHIPPING TO CONTIGUOUS US WILL SHIP USPS STANDARD SHIPPING WITH DELIVERY CONFIRMATION. Shipping to Hawaii or Alaska will have to be calculated. For International shipping we use EBay's Global Shipping Program.
In general I do not accept returns: an item can always be returned if it doesn't match the listing description.
In the event of a return Buyers are responsible for paying for shipping charges. All items returned must be in original condition and may not have any additional flaws .
KEPT IN A SMOKE-FREE, PET-FREE ATMOSPHERE
I have many other interesting things up for sale /auction Please look at my other items! Be sure to add me to your favorites list! I will always leave positive feedback for buyers once they have let me know they are happy with their purchase by leaving positive feedback for me.Thank you For Your Business .K