(Lot of 2) iPad 4th Gen 32GB Apple Apple iPad (4th Generation)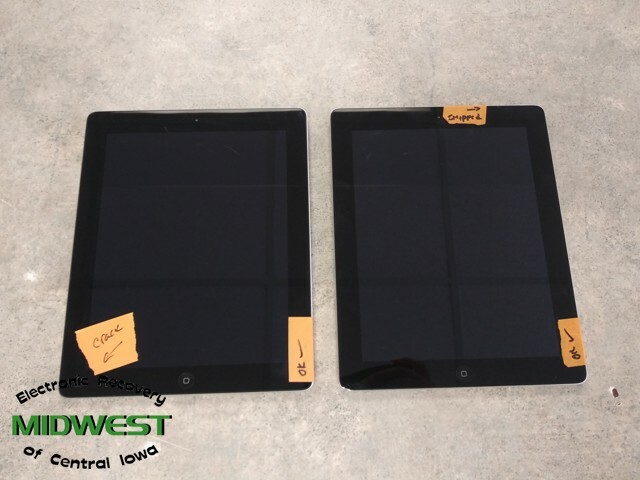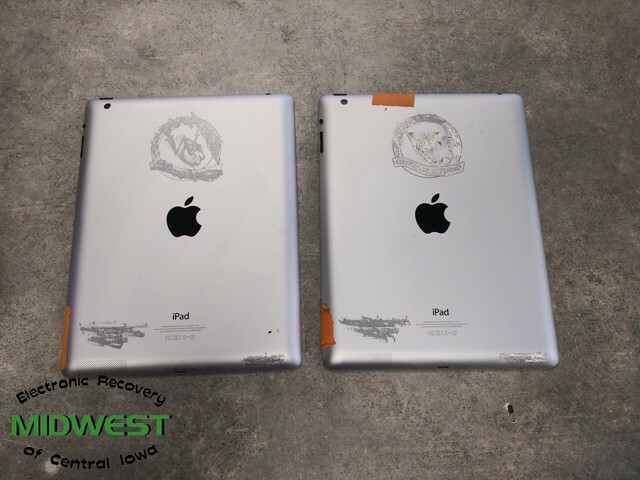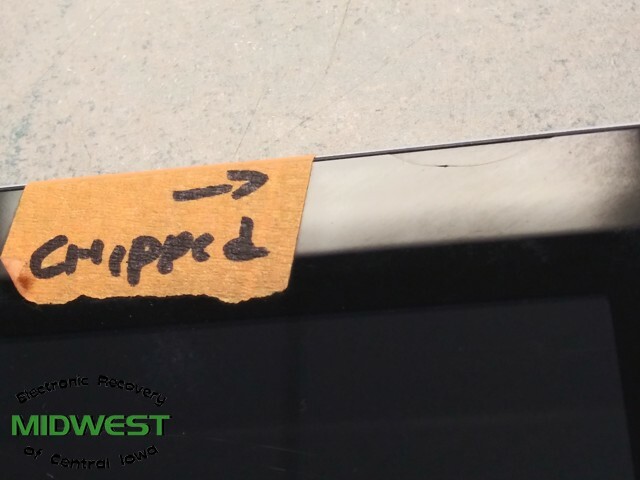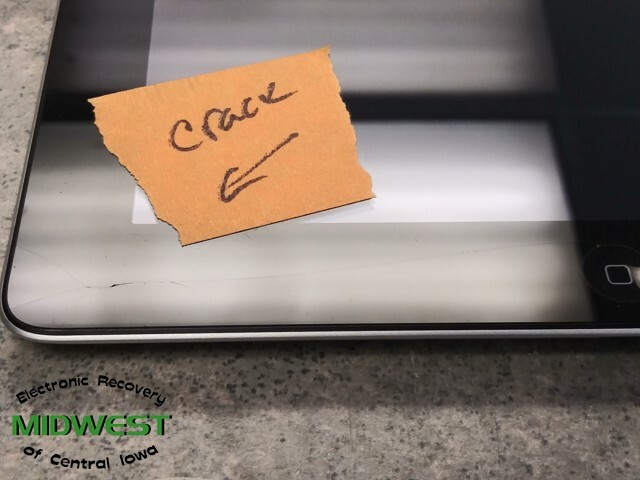 | | | | | |
| --- | --- | --- | --- | --- |
| | | | Great Deals on like-new and used computers and electronics! | |



(Lot of 2) iPad 4th Gen 32GB


Shipping:

$25.00


Product will ship within 2 business days contingent upon payment authorization. We ship UPS ground with in the continental US only.




ACTUAL PICTURE

(Lot of 2) iPad 4th Gen 32GB

These units have wear and tear which may include scratches, scuffs, small cracks, small dents, and discoloration.
One unit has a crack and the other is chipped in the upper right hand corner.
These units have has the previous owners information ground off of the back (see images.)

AC adapters are not included.
The packaging and shipping cost is $25.00.

Our business hours are Monday - Friday 8:30-5:00PM CST.


The unit comes with a No-DOA Warranty.
For buyers seeking to arrange third party shipping to an address outside of its original destination, partial or full refunds will not be granted by eBay or us.
eBay's Money Back Guarantee excludes:
"Items shipped to another address after original delivery."
"Items damaged during pick-up or shipping or not delivered when the buyer arranges pick-up or shipping of the item (for instance, the buyer arranges freight)."
Item Condition Rating
| | |
| --- | --- |
| Functionality Rating: 3 | Cosmetic Rating: 3 |
NEW. This item is new. You may assume the item is the same as if you purchased it from a retail store.
EXCELLENT. Item appears or performs as if it were in new condition, but cannot be rated as new because of missing or incomplete packaging.

GOOD. Item is in overall good shape with minor signs of use. Its appearance is used but not abused.

FAIR. Item appears worn or heavily used. All primary key functions have been tested. It performs as expected with any minor issues listed within the description.
BROKEN. The item doesn't work, the item doesn't perform its primary function or is physically damaged beyond what maybe considered reasonable.
UNTESTED. The item is untested. It is not guaranteed to be functional nor non-functional. We may not be able to fully test these items or may not have the correct tools to test this item. Sold AS-IS.

---
Warranty Information
| | |
| --- | --- |
| Warranty for this item: | No-DOA |

MERCI is committed to selling quality merchandise

All of our items are tested before shipping, and are warranted to be in working condition unless noted otherwise.
---
Description of Warranty:

NO-DOA: Fully tested and warranted to arrive in working condition.

Buyer has five (5) days from date of receipt to notify us of any problems.

Buyer must contact us prior to returning item.

If item has been damaged in transit, buyer must contact UPS and file a claim.


Item must be returned at buyers expense.

Item must be packaged in original shipping materials or in similar packaging.

Our technicians will diagnose the item within three (3) business days.

If item is found to be faulty: At our discretion, replacement will be shipped and all reasonable shipping fees will be reimbursed (UPS Ground rates), or a full refund (including shipping) will be sent.

If item is found to be in advertised working condition, buyer shall be reimbursed purchase price minus a 10% restocking fee or $5.00, whichever is greater. Shipping fees will not be reimbursed.

Buyers' lack of knowledge of software, drivers, or hardware will not be considered a warranty issue.



---
MERCI is committed to selling quality merchandise
All of our items are tested before shipping, and are warranted to be in working condition unless noted otherwise.
---
Contacting MERCI for warranty support:
Please use the eBay message system. Brianna

How much do I owe?

All of our auctions will state the shipping rate on the auction page (located to right of photo at top).
Add your winning bid to the shipping rate. This is the amount due.
Unless... If you are purchasing an item and it is being shipped to an Iowa address, you must add state sales tax. The current sales tax in Iowa is 6%, so add 6% to the winning bid. (winning bid + 7%) + shipping = amount due

OK, I've paid, where's my item?


We will include a UPS tracking number for yout items under the item listed in your My eBay- Purchase History.
Tracking information may take a couple of days to post within the UPS system.


I have more questions about the item or your policies.

If you have a question about the product, please use the "Ask a question" option on the bottom of the auction.

Giving and receiving Feedback:

If you feel the need to post a neutral or negative feedback, please contact us first. We strive to have 100% satisfaction and we will do everything in our power to turn it into a positive!
MERCI will respond to all feedback left for us within two business days.
How do we ship our items?

We ship via UPS.
If your item is less than $20.00 and weighs less than 2 lbs. We may chose to ship the item via United States Postal Service.

I've won multiple items. Can you combine shipping?

Possibly. Depending on the size of the items you purchased, we may be able to combine your order and save you some money on shipping.
Don't assume we can do this! Contact us by using the "Ask a question" option.

Will you ship to where I live?

We ONLY ship to the continental United States. This means NO Alaska, Hawaii, or ANY other country.
UPS only ships to street addresses. They will not ship to a P.O. box.
UPS will not ship to a military base / address.
UPS will deliver to a College Dormitory.
If you live in the Des Moines (Iowa) area, you may pick up the item in person. Please call first so we can have the item prepared, and have a print-out of the auction or, at a minimum, the auction number with you when you come to pick up the item.
We are located at:

Midwest Electronic Recovery
7420 University, Ste A
Clive, IA 50325
The employees of MERCI thank you for your business!