Lot of 40 Pieces USED TDK MO-R4800 4.8Gb Rewritable Media EDM-4800B EDM-4800C TDK MO-R4800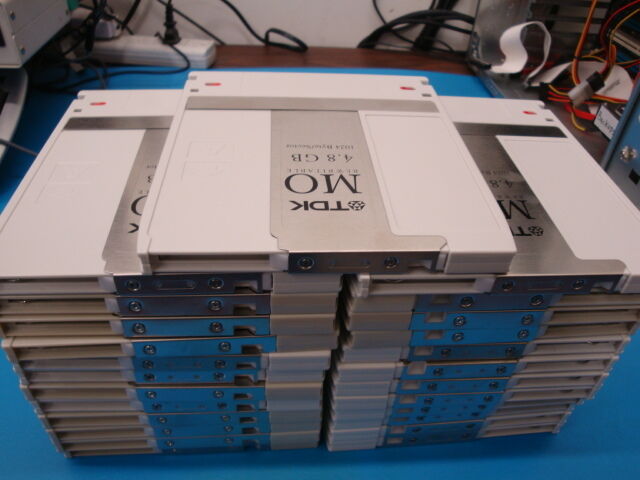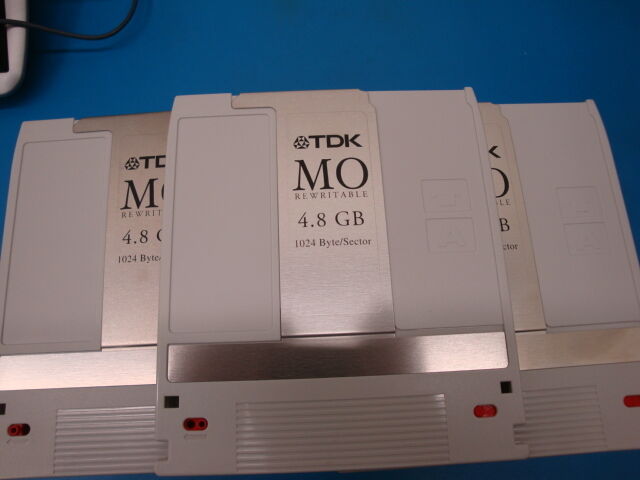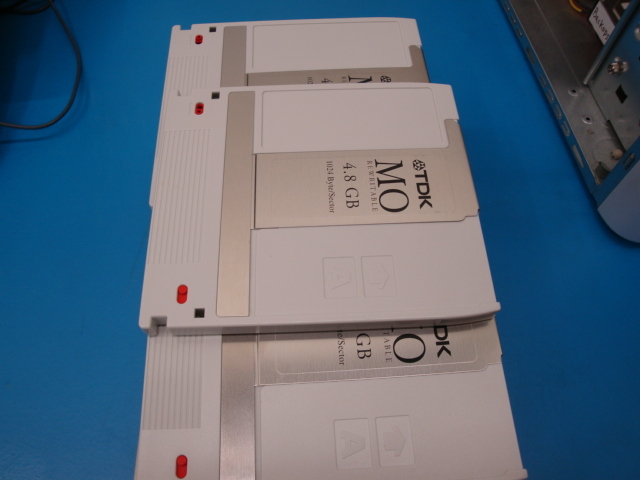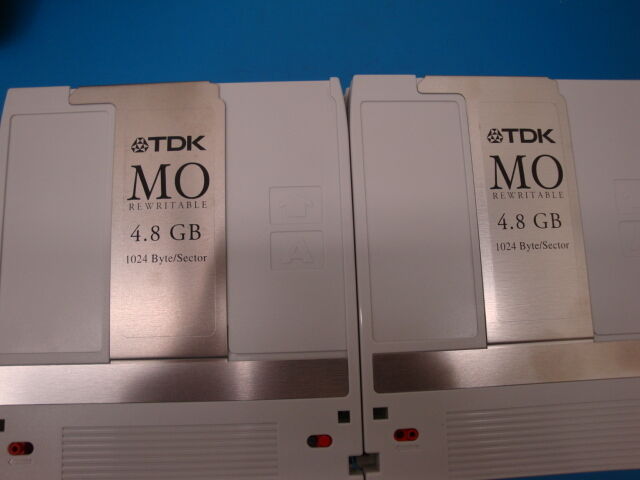 Характеристики
Country/Region of Manufacture
Japan
Type
Magneto Optical Disk
ITEM:
Condition:
Warranty:
TDK MO-R4800 4.8 Rewritable Media
Used
90 Days
TDK
MO-R4800 4.8Gb Rewritable Media
Media has been re-certified
Same as SONY EDM-4800C or
EDM-4800B
Optical Disk
Product Description:
This item is a used TDK MO-R4800 4.8Gb Optical Disk. Lot of 40 Pieces
Product Details:
TDK MO-R4800 Media
4.8GB RW
Same as SONY EDM-4800B & EDM-4800C
40 pieces bare Media- No Sleeves
Contact us on eBay with any questions
Summary of Sales Policies

Payment

Paypal preferred.
Credit cards** through Paypal* or direct by phone, fax, or email.
* If using a Paypal's E-Check, the item will not be shipped until check clears.
** Credit Cards subject to approval from outside US and EU.


---

Fees

Sales tax will be added to all items being shipped to California destinations. California based resellers must have a current signed certificate on file with Micro Technologies, Inc. or tax will be added.
Contact us via eBay to send us your Reseller Certificate

---

Shipping

Worldwide shipping is available. Micro Technologies is not responsible for VAT or other customs charges.

---

Delivery

We ship every day except weekends and holidays. Shipment occurs within 1 business day of receiving payment.

---

Returns & Refunds

We offer a warranty on most products. During the warranty period any item found to be defective will be repaired or replaced. If we cannot repair or replace the item a full credit or refund will be issued.
Note: if a returned item is deemed not to be defective a 15% restocking fee may apply.

---

Contact Us

We respond to all emails promptly, even on weekends
We are open for business Mon-Fri 8am-5pm PST.
We are closed for US holidays.