Melesta LIVE WATER ACTIVATOR IONIZER PURIFIER ALKALIZER + English manual Melesta Does Not Apply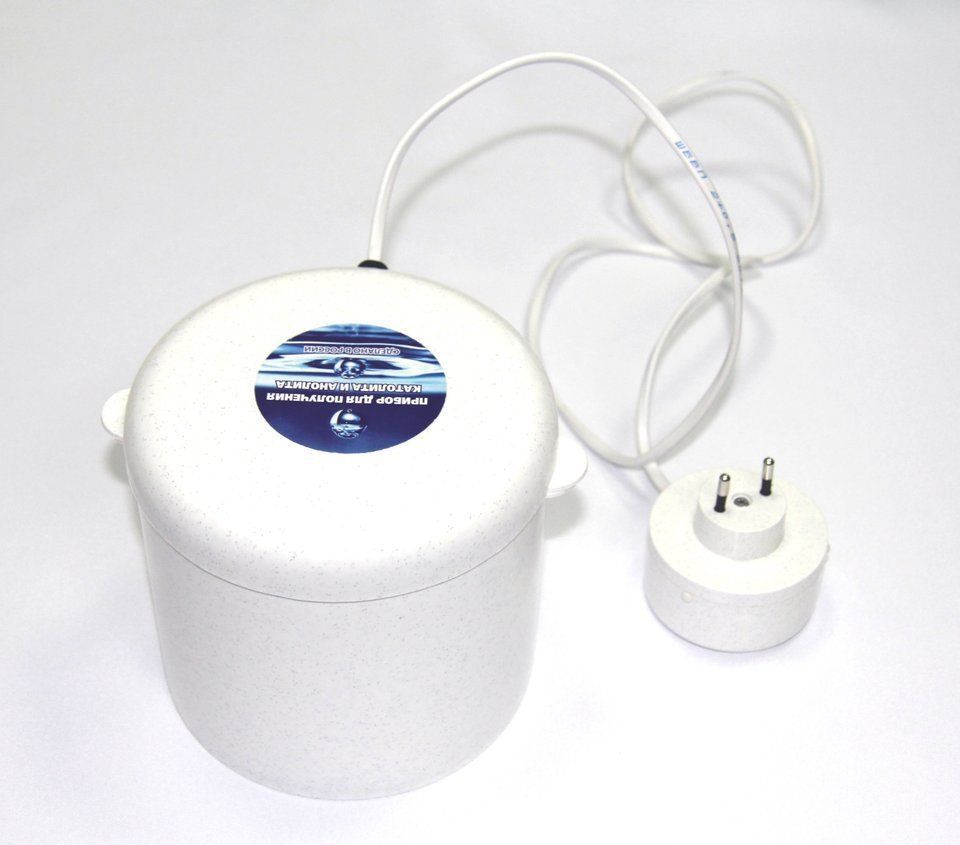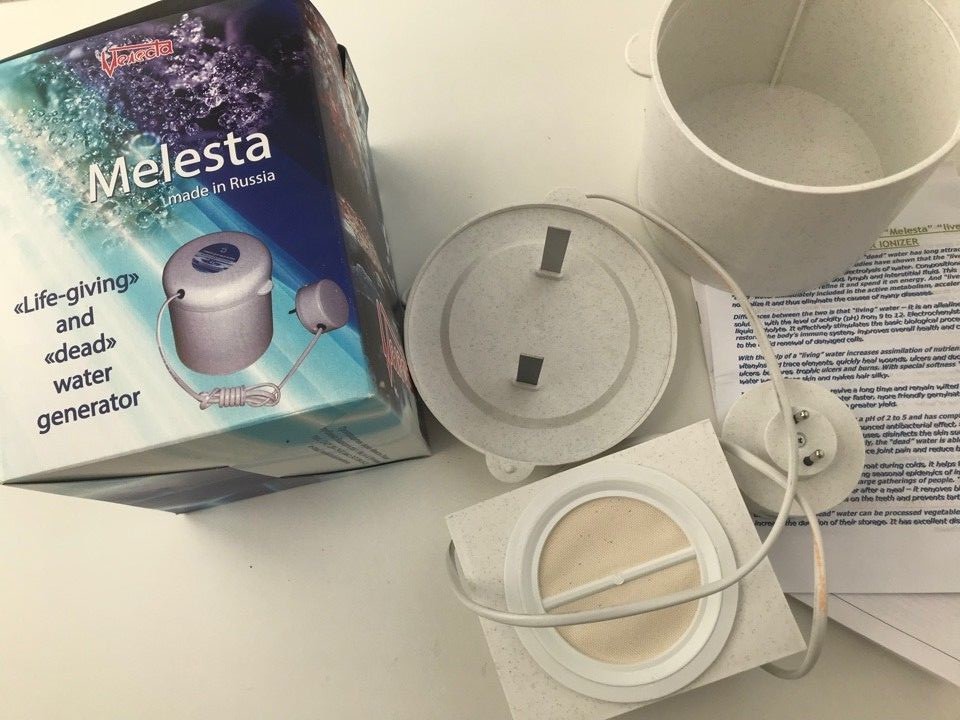 Характеристики
Country/Region of Manufacture
Russian Federation
Filtration Method
Alkaline Ionizer
Designed for home use devices like «Melesta» — allows make «live» and «dead» water at home. Between these species are medicinal liquid cardinal differences. «Living» water can have a beneficial effect on the immune system, activate the metabolic processes in the body, improve the general condition. «Dead» water is an excellent antiseptic that prevents the growth of harmful bacteria and germs. Together, the two liquids will help you find reliable protection during seasonal epidemics, so it's safe to say that «Melesta» — it is a necessary device for those who really want to take care of your health. This miracle device is able to generate for some 10 minutes to 3 glasses of «living» water and 1 cup of «dead.» Thus, you can easily provide this medication whole family.
Advantages of water activator Melesta:
Activator water «Melesta» allows you to receive live and dead water from ordinary tap water;
Activator «Melesta» is compact and does not take up much space;
Activator «Melesta» allows cook 1 cup of «dead» water (0.3 L) and three glasses of «living» water (0.5 liters) in just 3-10 minutes;
Activator water «Melesta» indispensable for the prevention of respiratory diseases in the autumn-winter period, during periods of epidemics, to strengthen immunity;
«Live» and «dead» water produced by an activator of water «Melesta» have many medicinal properties: activated water is effective in the treatment of influenza, respiratory diseases, digestive system diseases, wounds, and many other diseases. Living and dead water is also used for domestic purposes. For a complete list of indications can be found here;
By composition live and dead water close to the interstitial fluid, blood and lymph, so it does not cause rejection by the body and is directly involved in metabolism. «Dead» water — is a powerful natural disinfector, no side effects — unlike common antibiotics;
Water activator «Melesta» technical specifications:
Power supply: 220V, 50 Hz;
Power consumption: 110 W;
Water cycle time: 3-10 minutes;
Onetime anolyte volume: 300 ml;
Onetime catholyte volume: 500 ml;
Dimensions: 120mm x 120mm x 180mm;
Weight: 0.5 kg;
You will receive:
1) Melesta
2) Plastic glass
3) English and Russian manual
For USA and Canada You need to converting US voltage 110V AC to 220-240V AC.