Mens Vokey SM7 - Matching Set of Wedges 46, 52, 58 EUC Titleist - Vokey Wedges Vokey SM7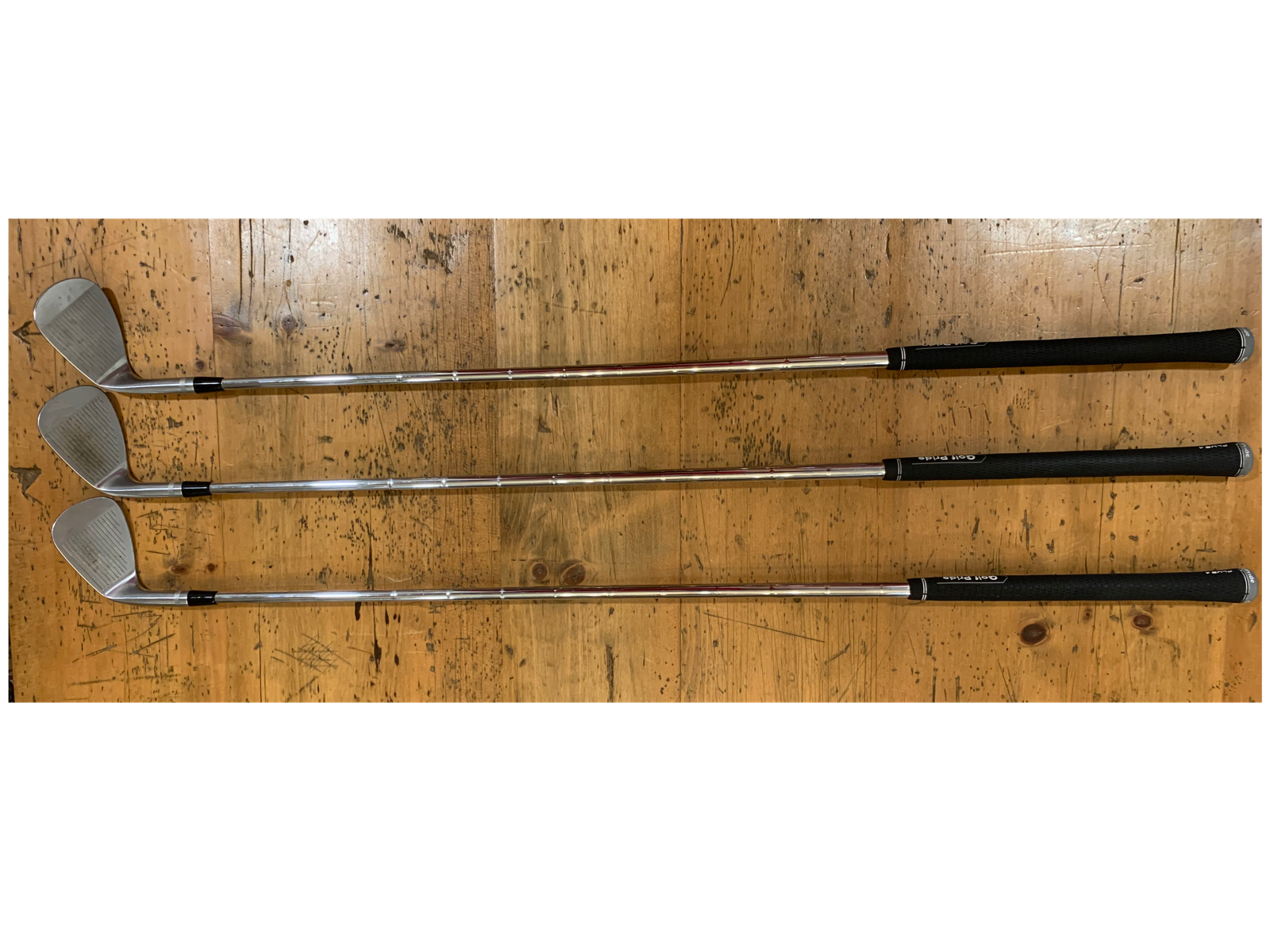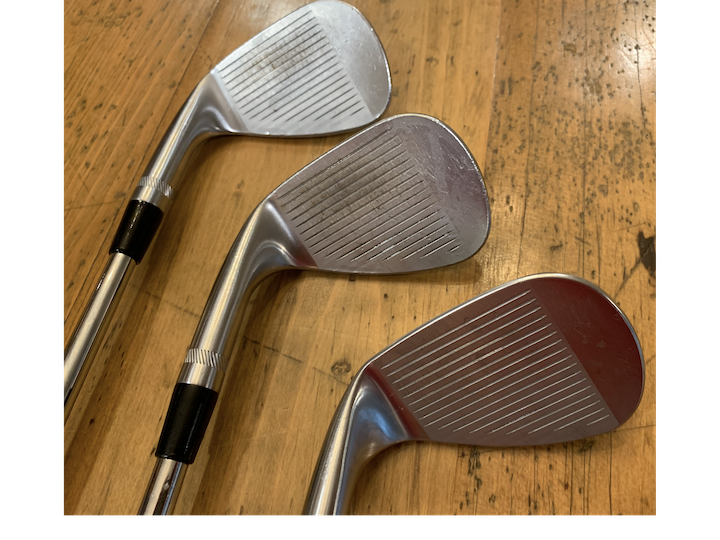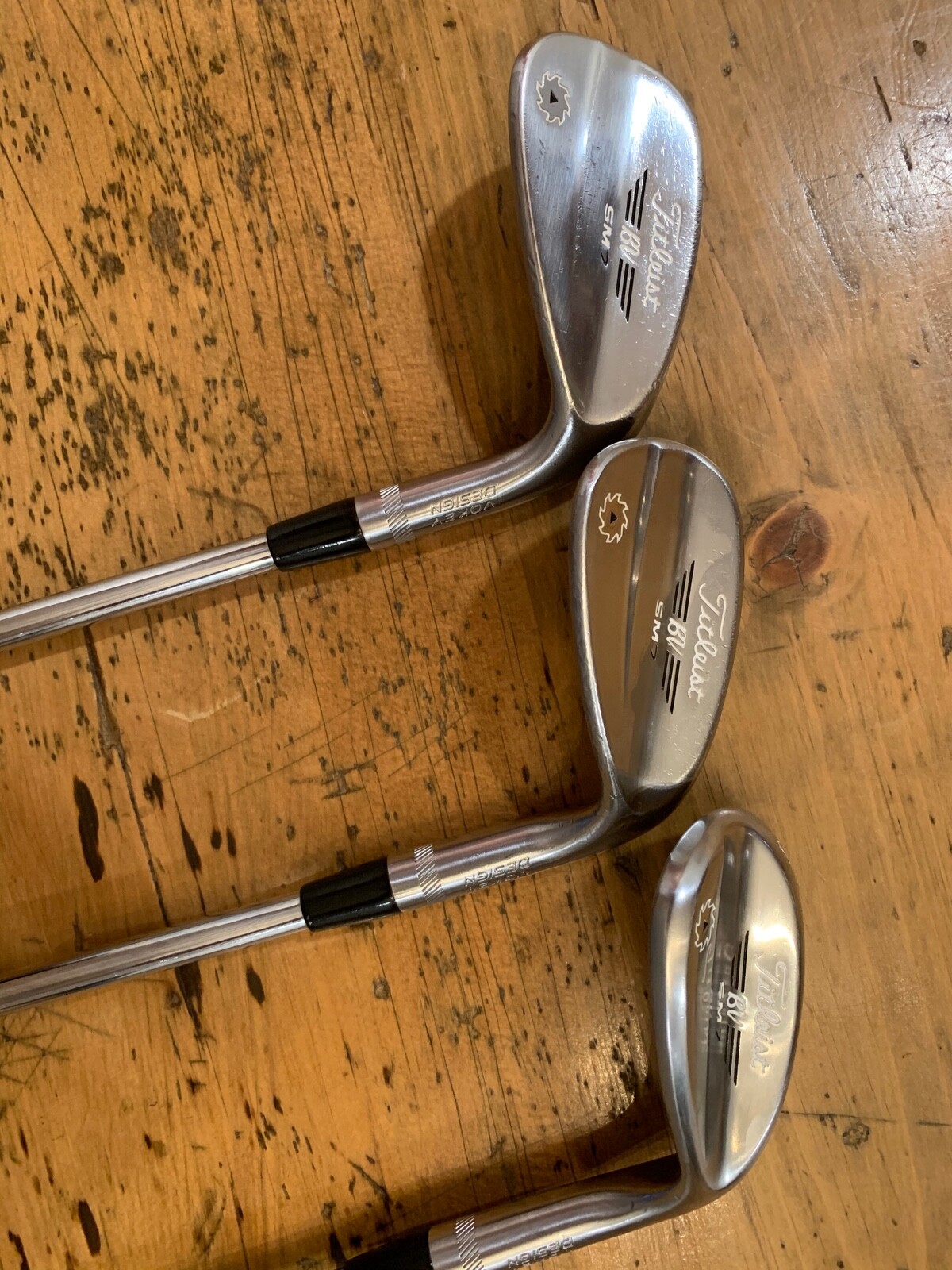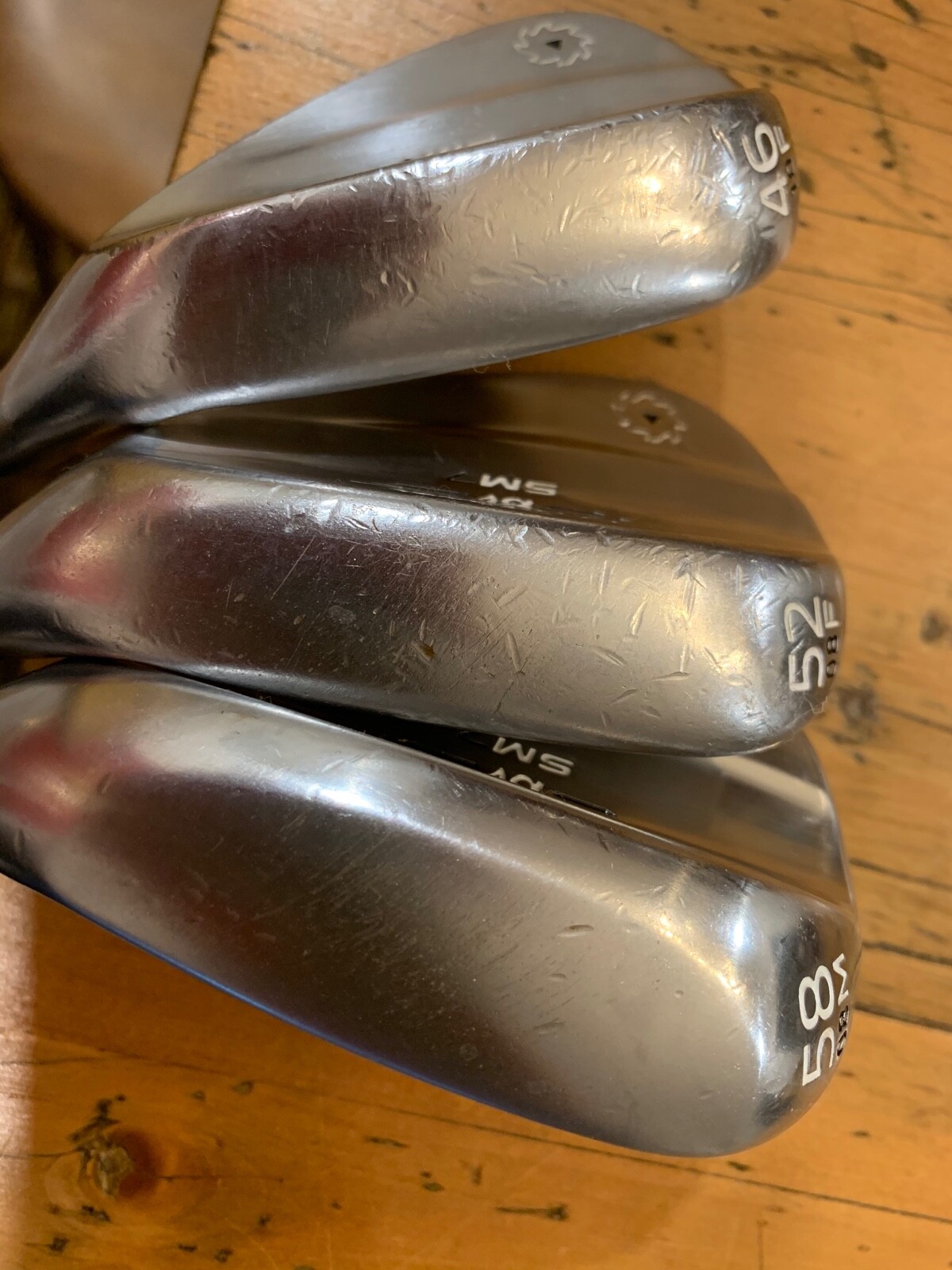 Бренд: Titleist - Vokey Wedges
Характеристики
Golf Club Type
Wedges - 46*, 52*, 58*
Head Material
Stainless Steel
Vokey SM7 - Matching Set of Wedges 46, 52, 58 EUC
I have played these matching Vokey SM7 Wedges for 1 season. The grooves are deep and sharp. The shafts are Bob Vokey SM7 Wedge Shafts. Clubs have recently been re-gripped with Golf Pride Tour Velvet +4, which are in like new condition. Key features of the grips include:
Tour inspired design

Larger lower hand simulates 4 extra tape layers for lighter grip pressure and more control

New material that's 8% softer versus current Tour Velvet

Increased surface texture concentration for added traction
46* Pitching Wedge in 10* F Grind: The F Grind Vokey SM7 is the most popular choice on the PGA Tour. It's an all-purpose grind that's perfect for full approach shots into the green. It's well suited for both normal and soft turf conditions.
52* Gap Wedege in 08* F Grind: Where finesse, touch, and feel are critical, the 52* Gap Wedge in a 08* Grind excells. It is designed for accuracy in and around greens where holding and stopping are essential.
58* Lob Wedge in 08* M Grind: The M-Grind is designed for firm conditions or "sliders", i.e. players that don't take much of a divot. It has a narrow crescent sole and minimal camber but offers a mid bounce. For players that like to rotate the face open, the M Grind is a very popular option.