Miniature Dollhouse Fairy Garden lot decorating supplies Moss Grass Flowers kit Unbranded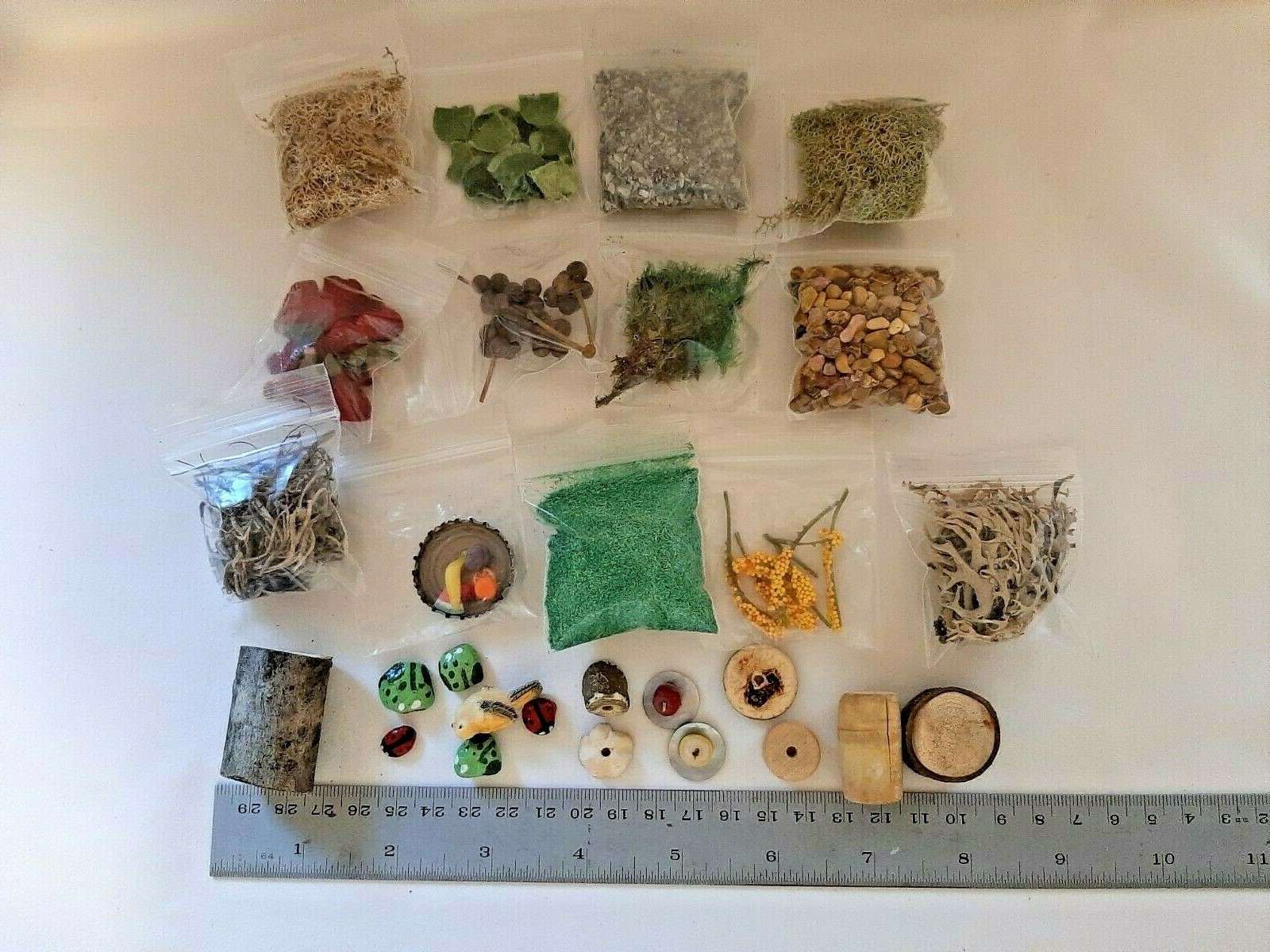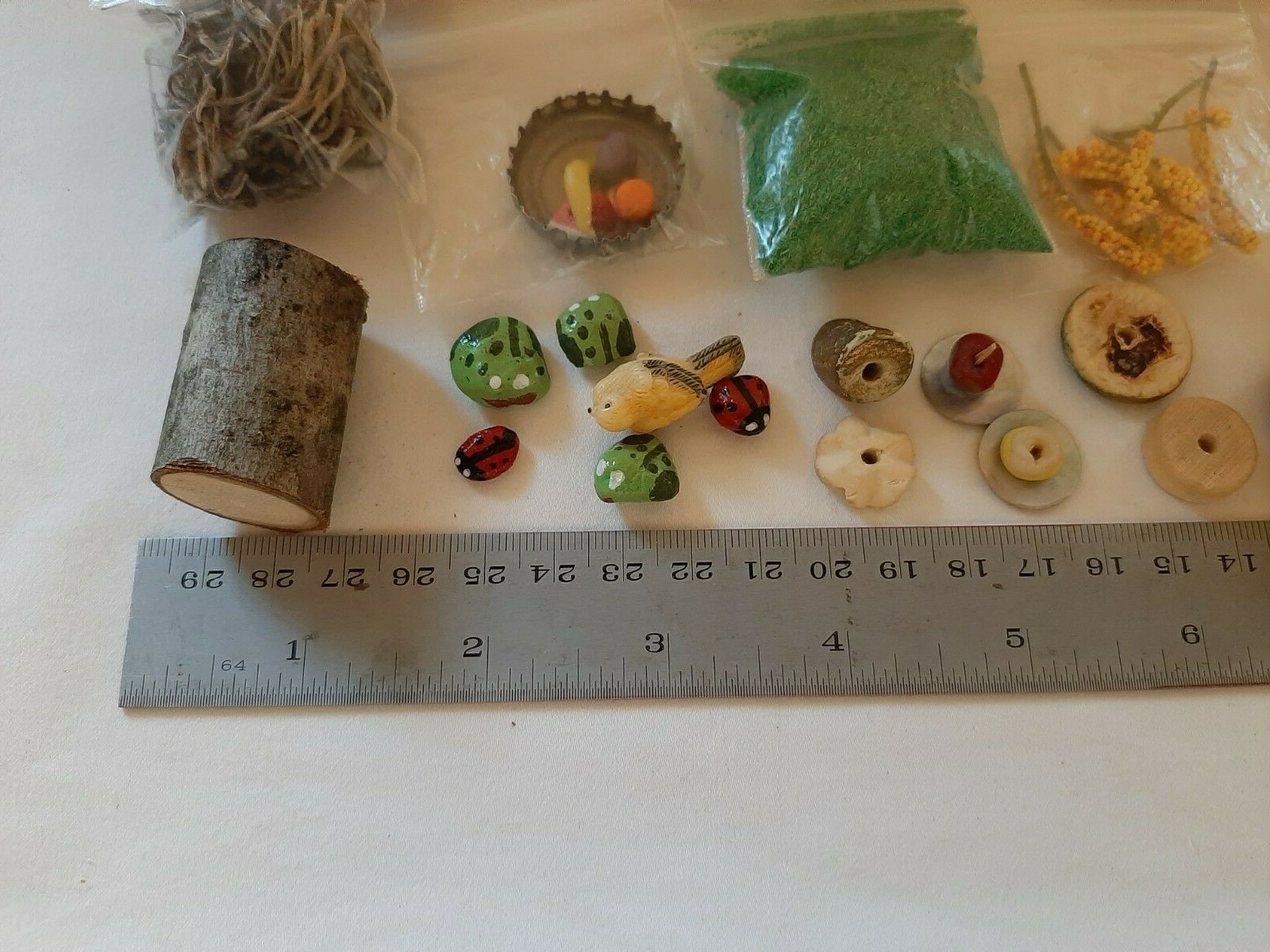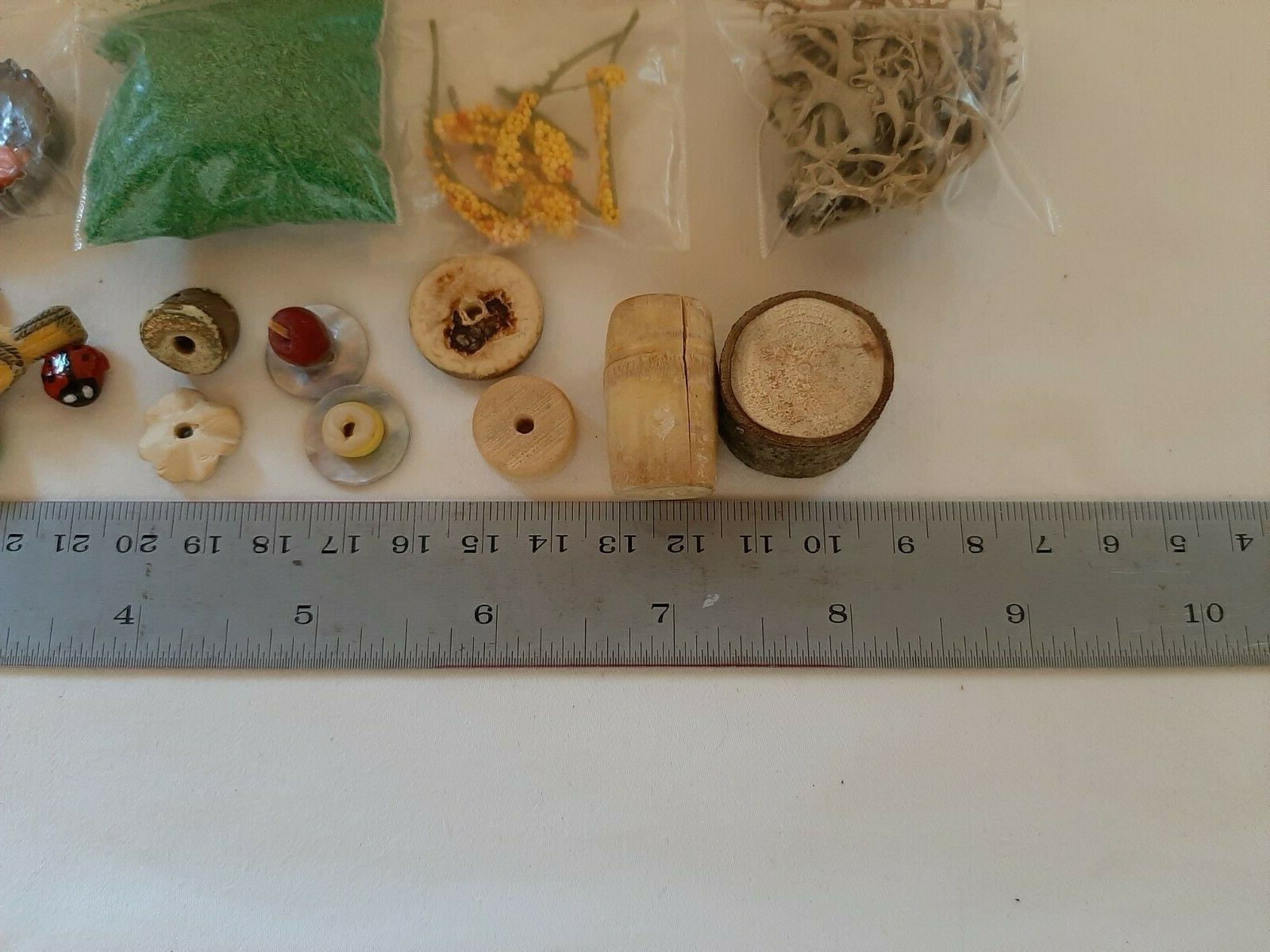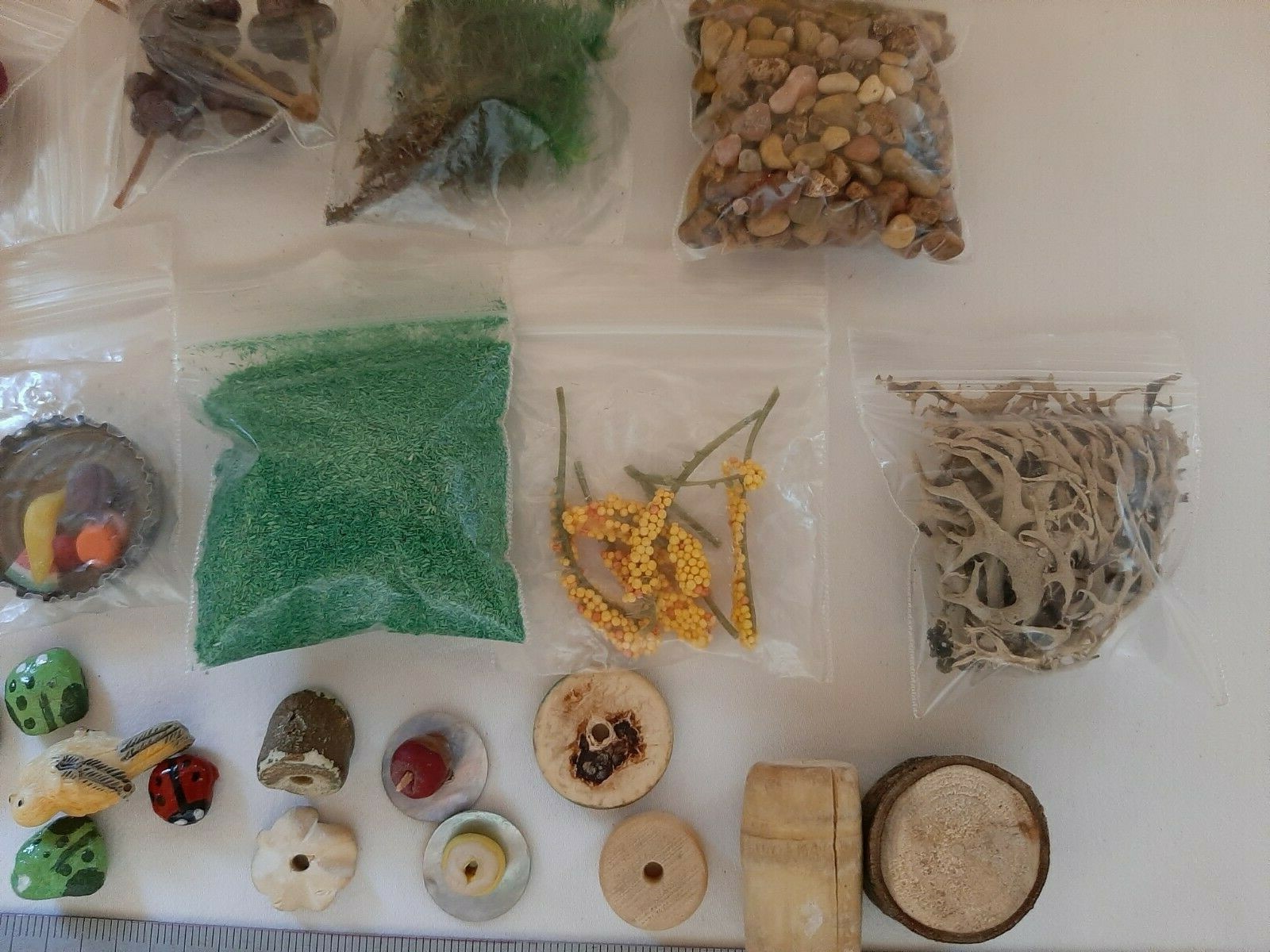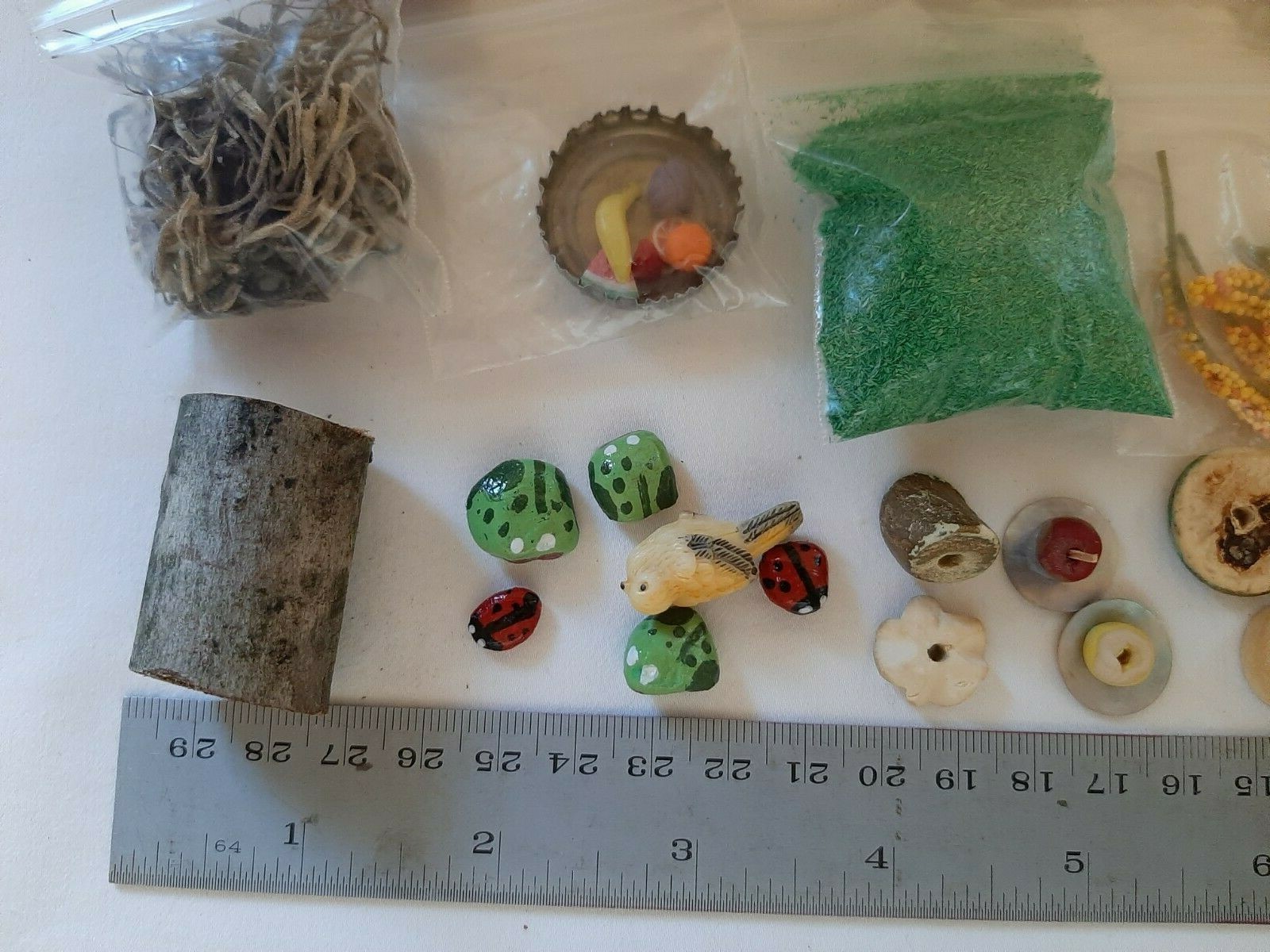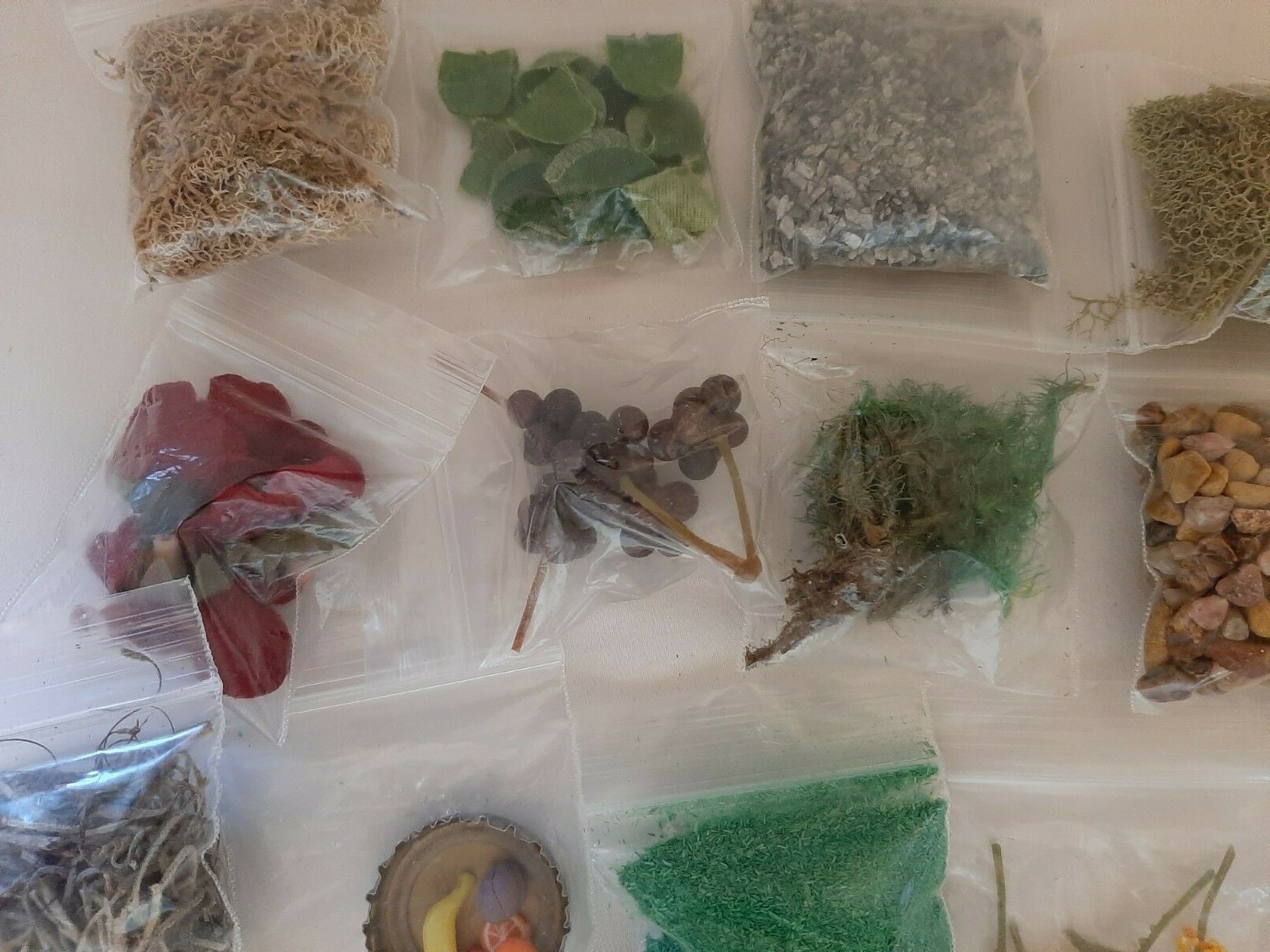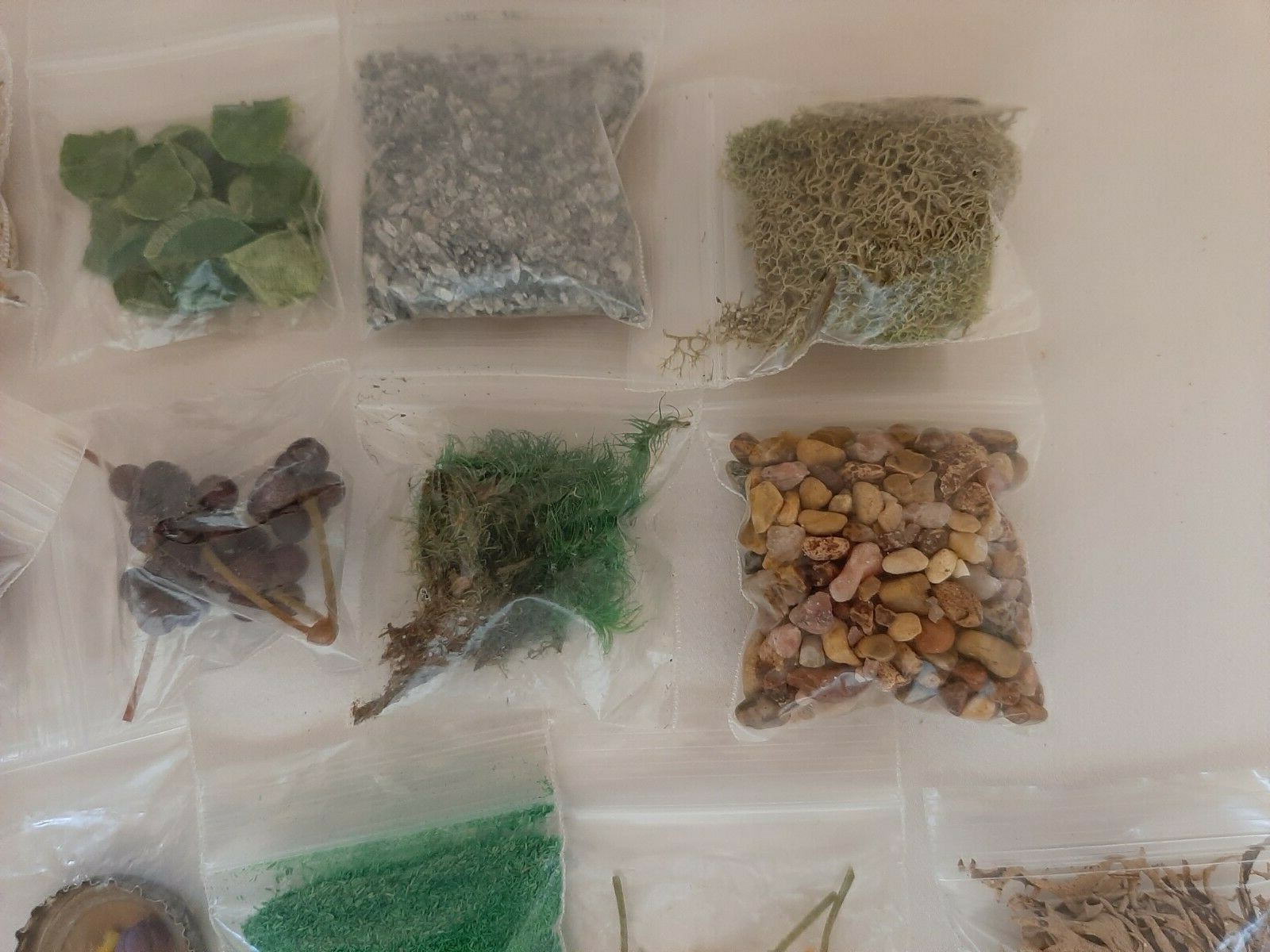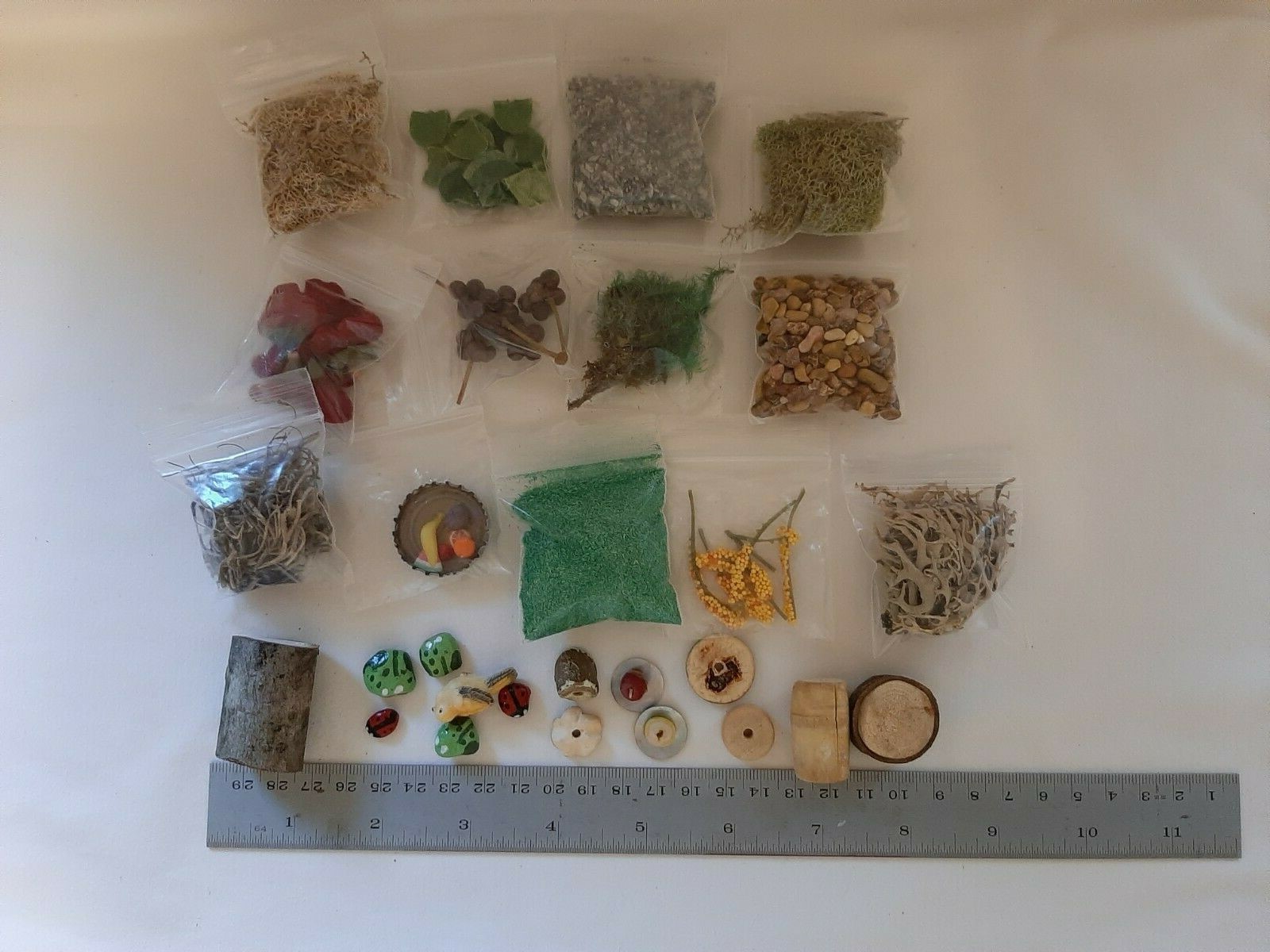 Характеристики
Material
wood moss gravel
You are purchasing craft supplies kit for a fairy or miniature garden. Moss, grass, gravel, stones, flowers, leaves, bird nest material, logs, food, buttons for plates, bottle cap for fruit bowl, bird, painted rocks for lady bugs and frogs. There is a variety of items so you have everything you need to add character to your dollhouse or garden.
This is a great gift or starter pack for both young and old miniaturist.
The ruler is in the picture to show the size. It is NOT for sale.
These are not children's toys. They are intended for adult dollhouse collectors.

I will be selling several dollhouse miniature items. All are old or used. Many are repainted to create a new look. Their condition vary so I will do my best to describe each one. Many accessories are hand-made. Look good at the pictures as you may be pleasantly surprised at the quality and details. They will vary in size and material from wood, plastic and metal. Most are 1:12 scale but not all so ask if you are not sure by description or pictures.
I sell as hobby and often for other people.
Though I sometimes sell collectible items, I am not a collector.
Please ask questions before purchasing.
Payment due within 24 hours of purchase.