Monitor Audio Silver S6, 3-W Floor Speakers-150W-Made UK-Exc Cond-Pair-PreOwned Monitor Audio Silver S6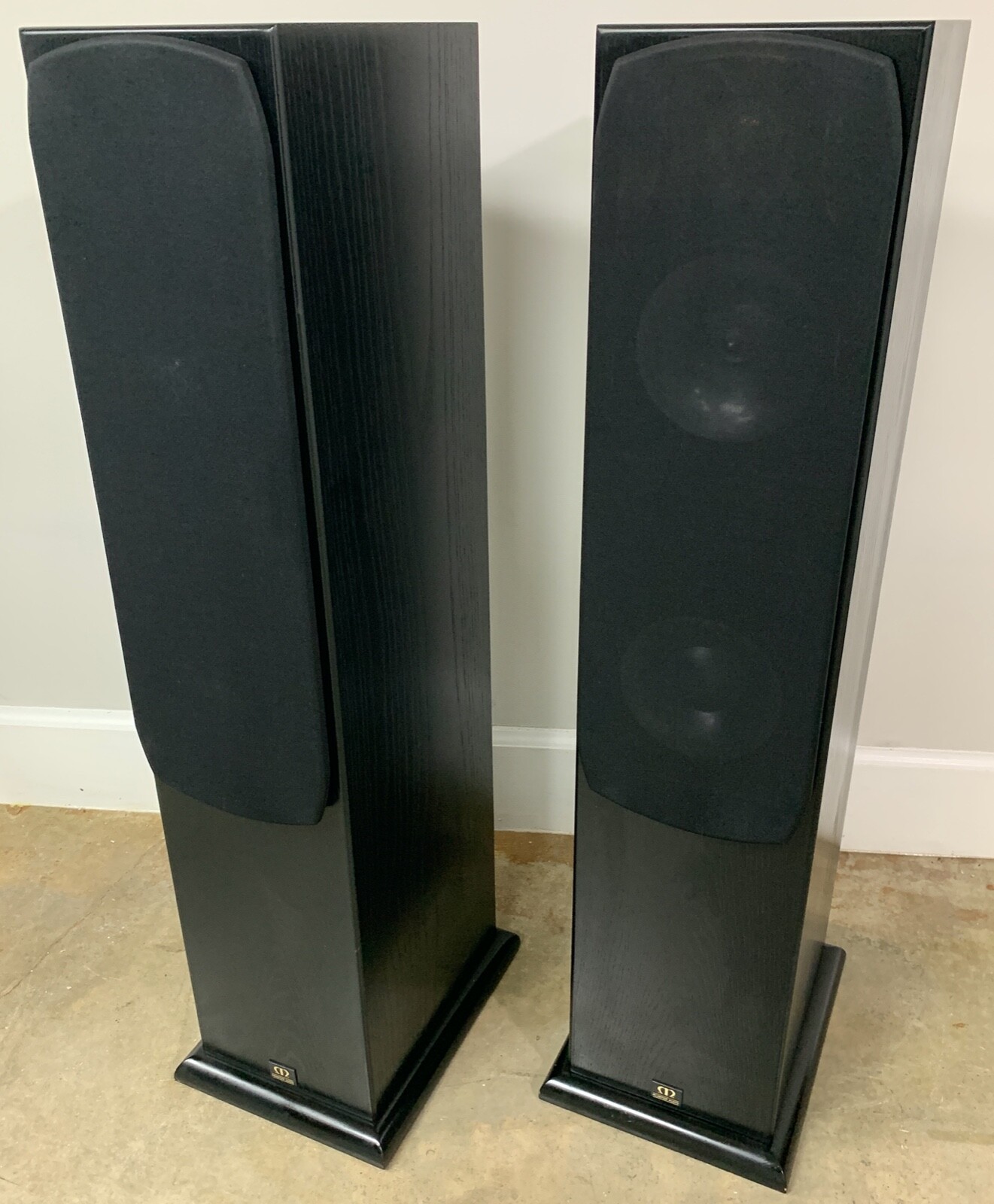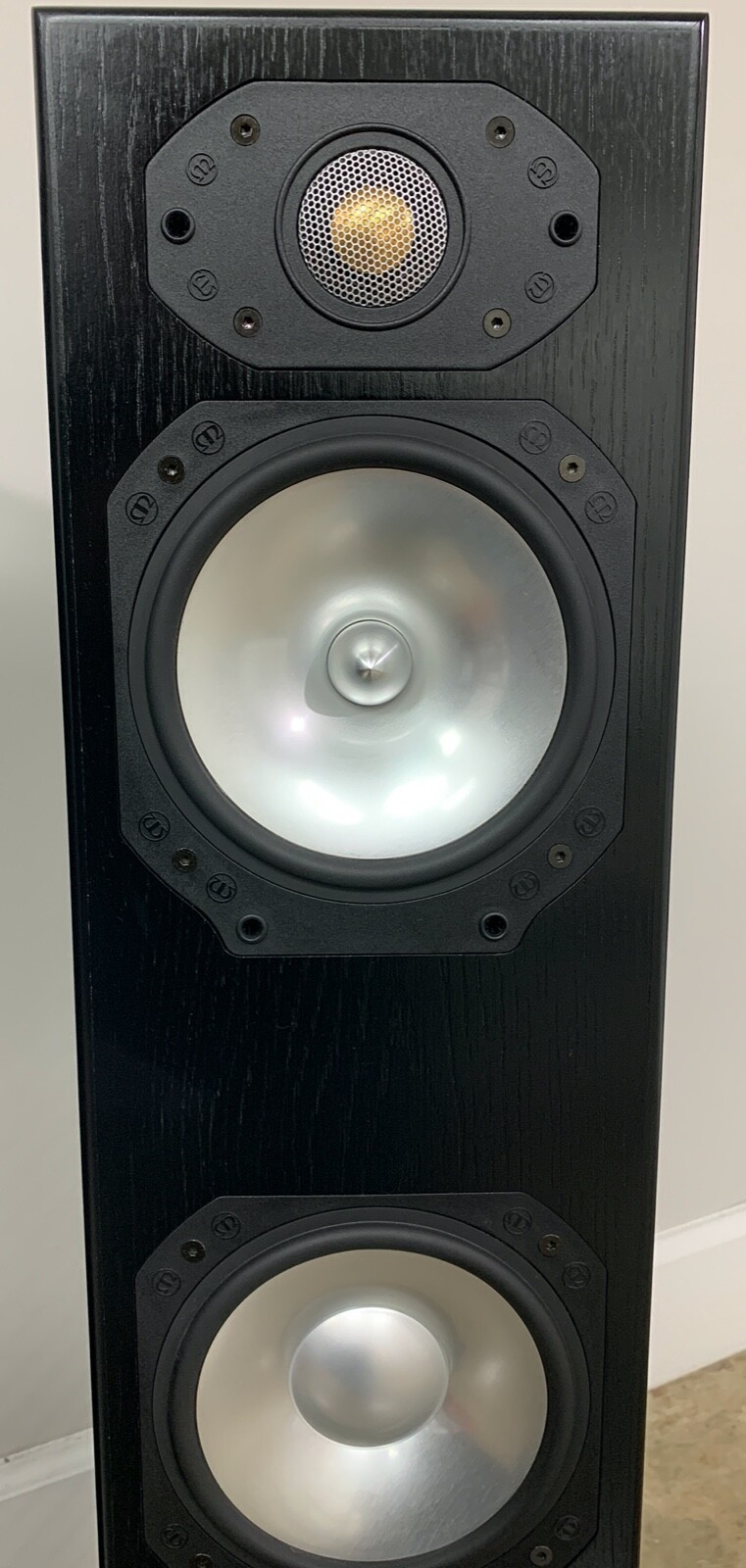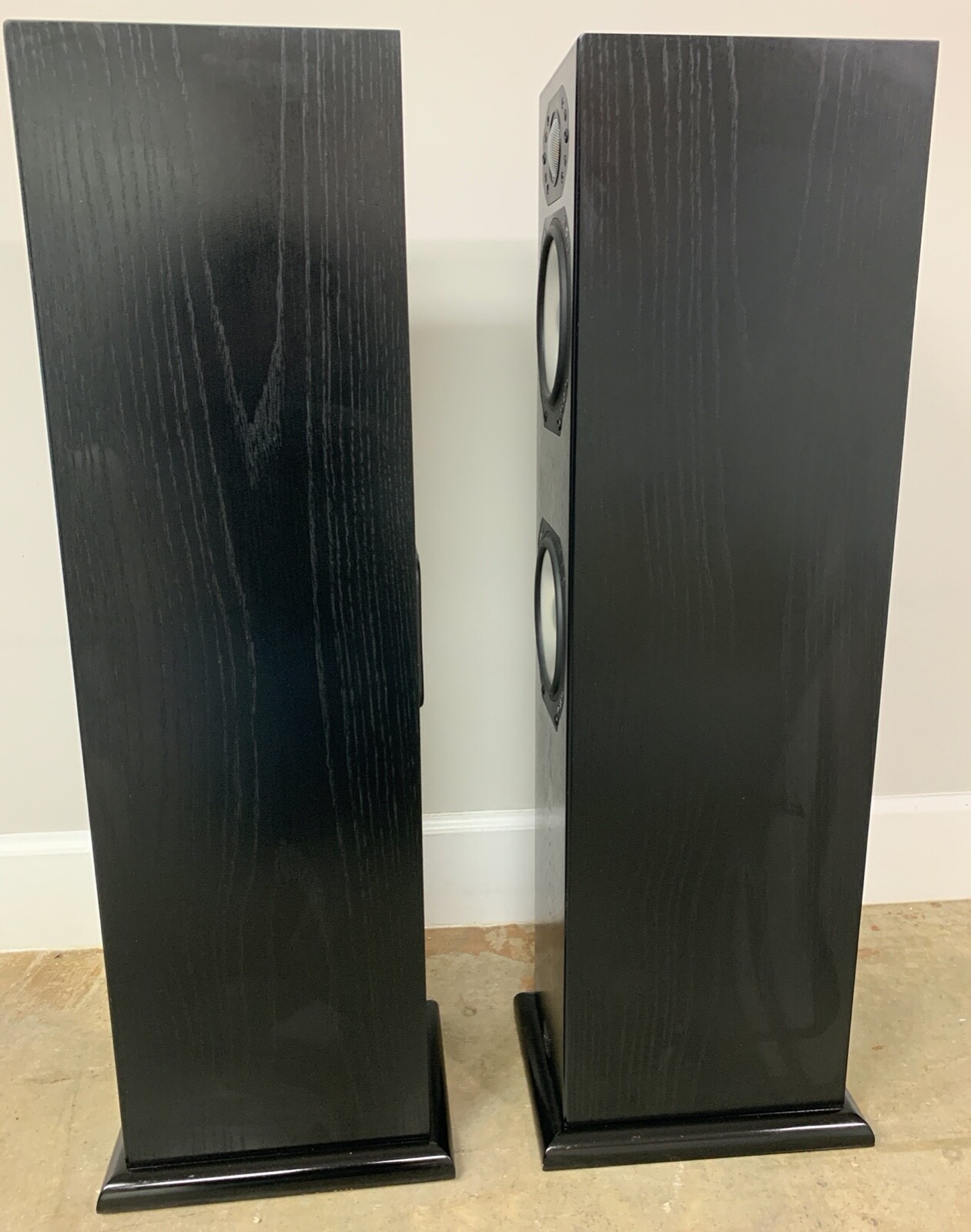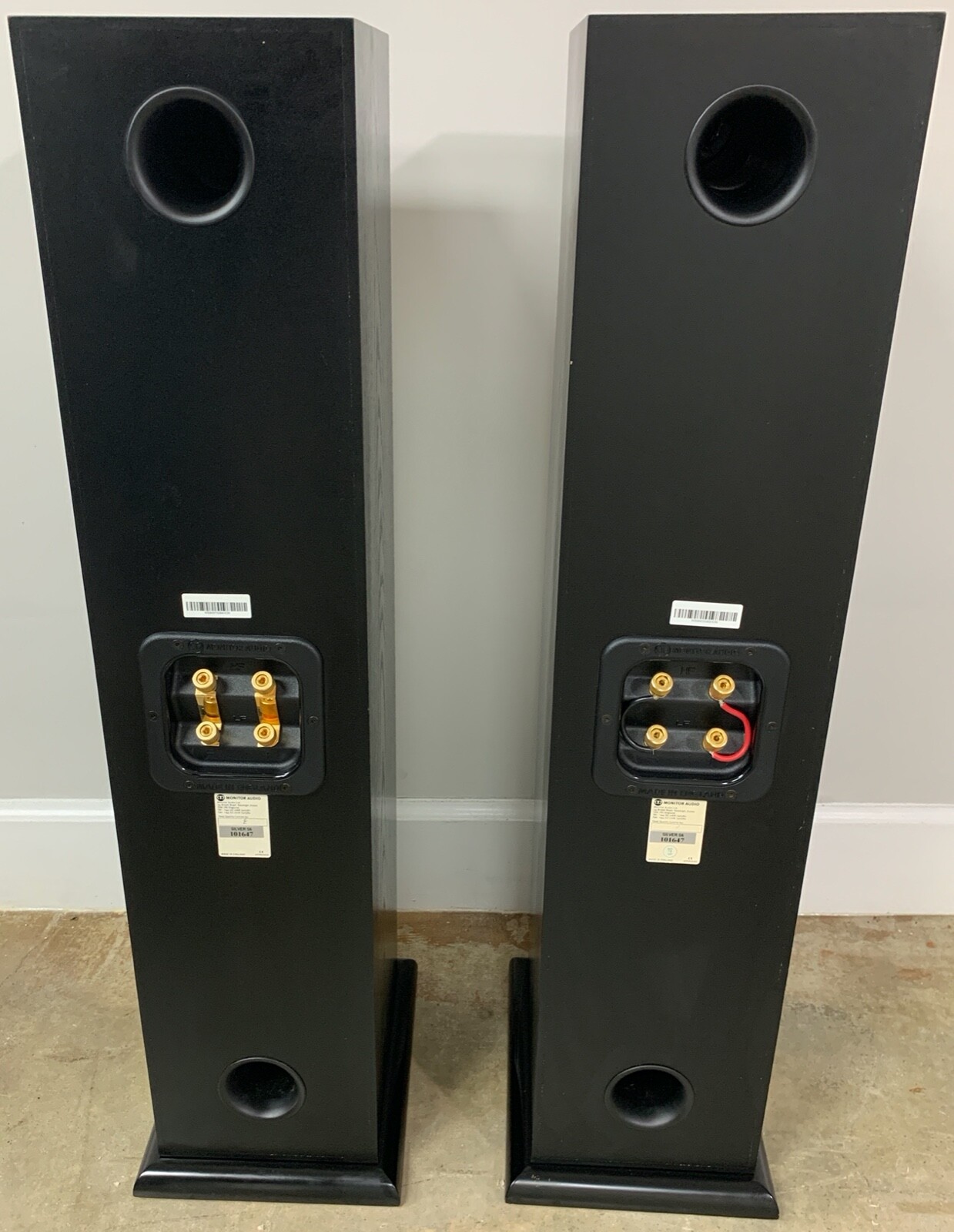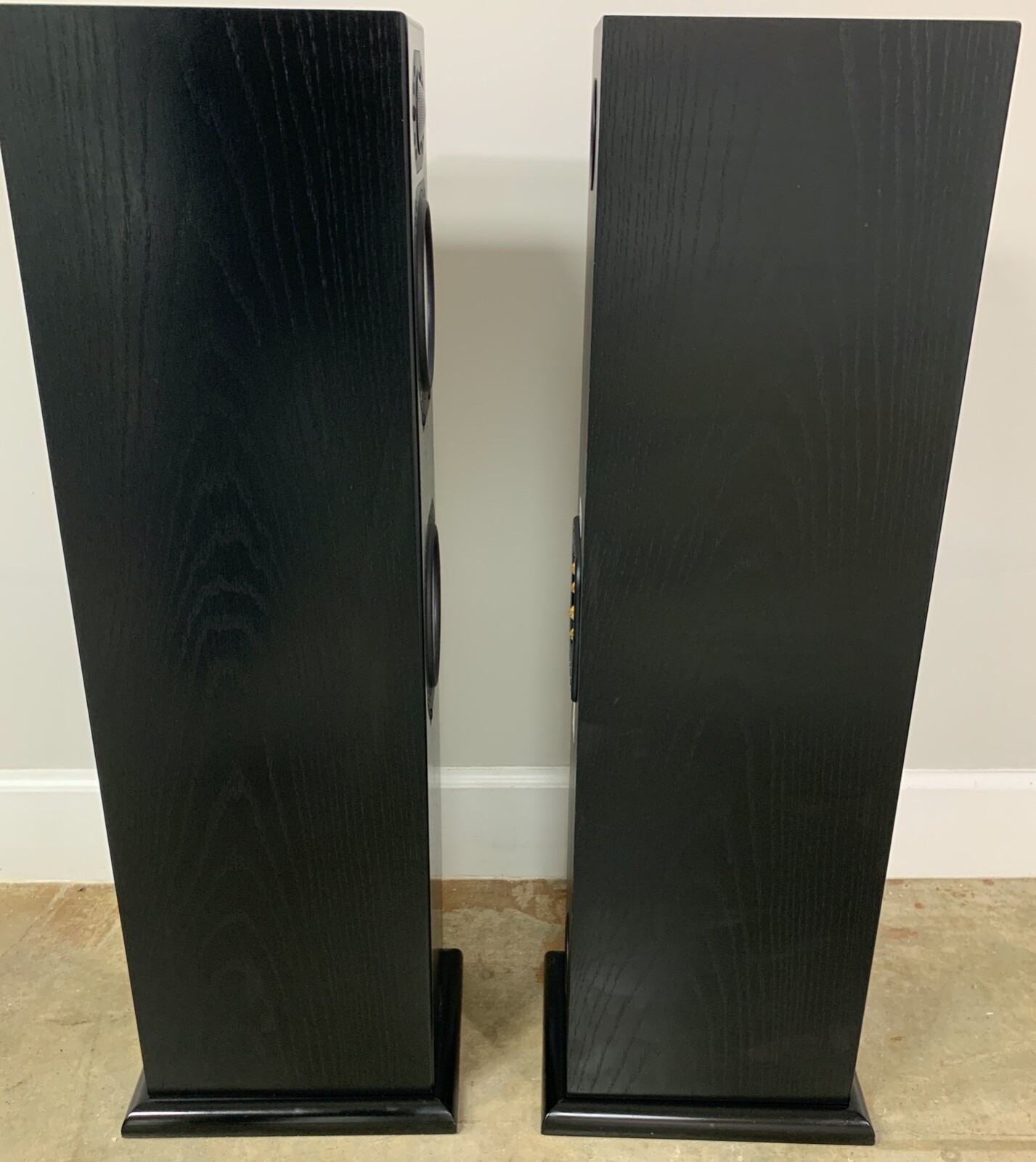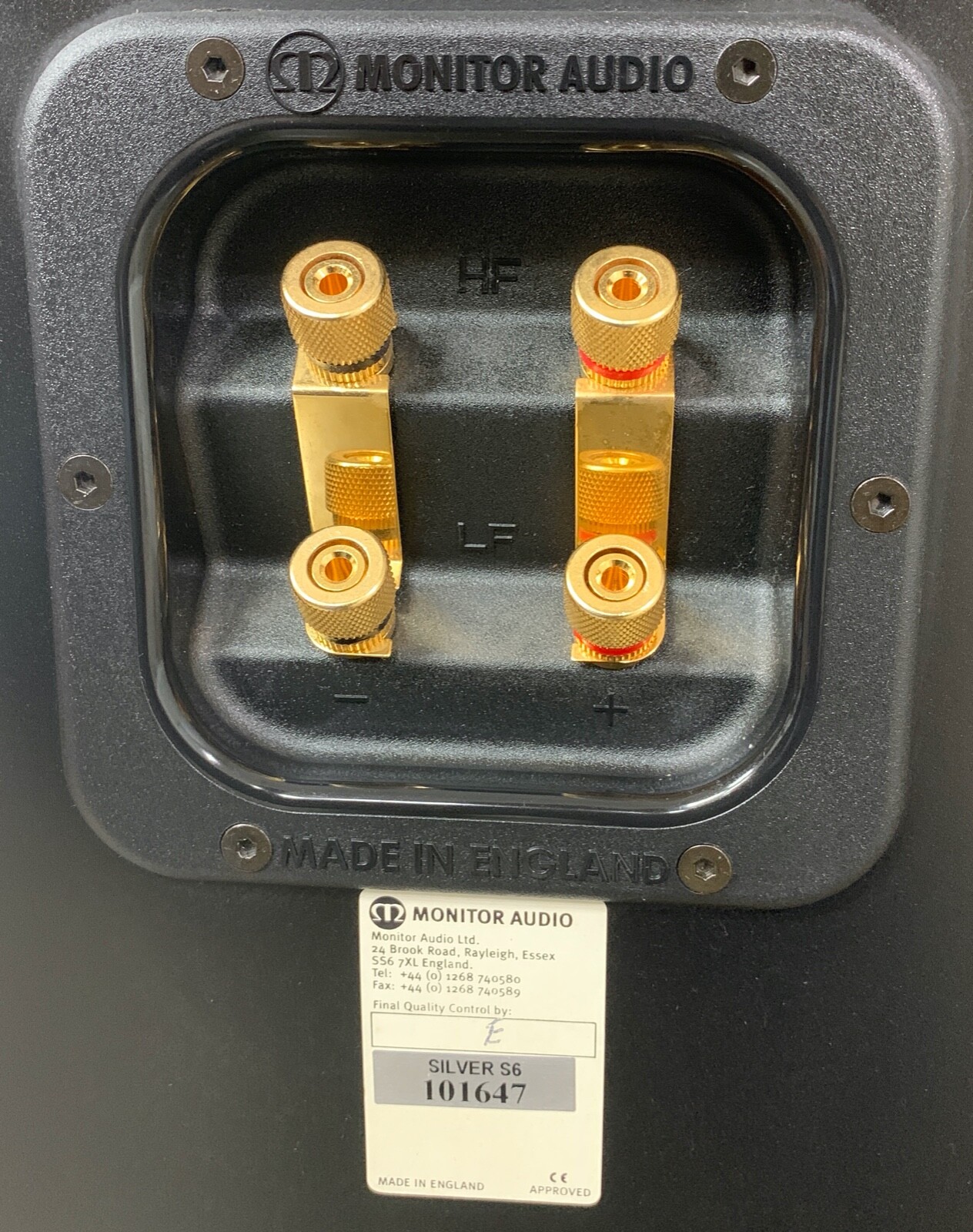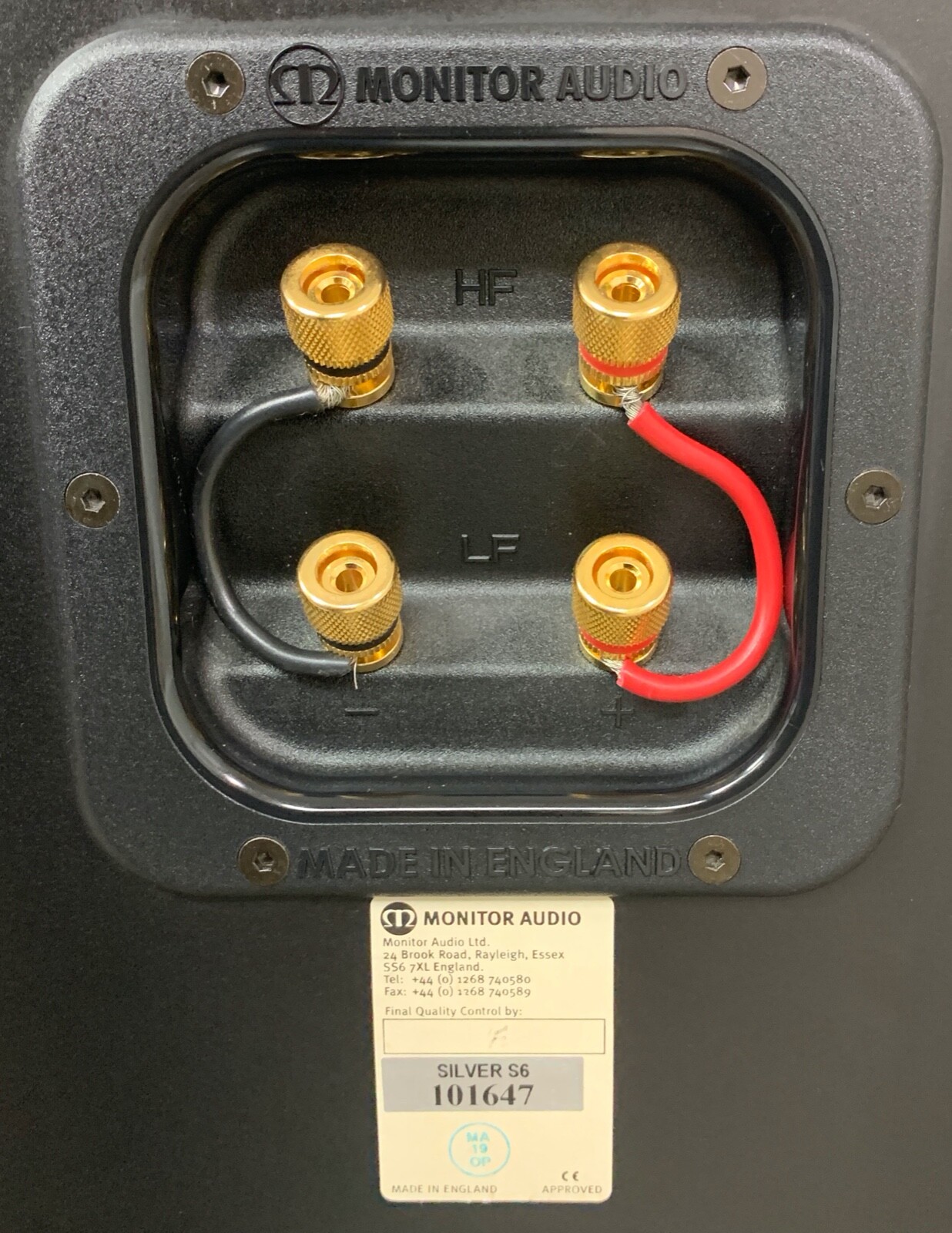 Характеристики
Audio Inputs
BiAmped, Banana Jack
Monitor Audio Silver S6, 3-Way Floor Speakers-150W-Made In UK
Excellent Condition-Selling Pair-PreOwned
We recently emptied out yet another Consumer Electronics Collector's Home! Once again what we found was of treasure trove of new, vintage, used electronics products, and installation parts they had collected over the years. Our find is your treasure. This product is one of those treasures.
As nice as they come...almost...almost to mint condition you can come.
Now let's talk about sound....OMG...when you light these up the first thing you will notice is the detail.
Then you get smacked "across the head" with how much bass these speakers will produces. Amazing!
Almost forgot to tell you....real wood veneers....NICE!
Plus free Local pickup if you down't want shipped.
Dimensions: 34.5″H x 9″ W x 11.5″ D
Fine Print that is not that fine:
Condition: Pre-Owned in Excellent condition. No dents, dings, out scratches.These speakers were loved by their former owner.
This pair is one of last speakers in this series that were still made in England before most manufacturing was moved to China.
Sorry no original box, packing, or manual. One speaker does not have the bi-amp bridge. We made a set of jumpers.

We will send fully insured and signature will be required. If you cannot be available to sign during the day to accept delivery, we can send your purchase to a commercial address or local FedEx location for pickup. At time of purchase please message us for the alternative shipping location if someone cannot be home to sign for the package.

Tested: 100% Audio QC'd.
We track serial numbers and hide ID marks on all products to keep our costs down and your prices, too!
"Let the pictures tell the story and our feedback give you the confidence to buy and bid freely." Visit and follow us at our eBay store whybuynewelectronics...where you will always find gently used, rep samples, refurbished, and new discontinued electronics at a fraction of what they originally sold for!
WHY BUY NEW ELECTRONICS- CUSTOMER SERVICE POLICY: Our goal is to be more than another product post on eBay. Once you receive your product if you have technical questions, product issues, or need assistance in any way please message us 1st through eBay…we are happy to help. Check the feedback! Our customer service is highly rated. We love help our customers and want you to visit our store first when you are looking for electronics and related items again and again!
WHY BUY NEW ELECTRONICS- REFUND POLICY: Products come with a 30 day refund/satisfaction policy from the date in which you receive the goods unless otherwise denoted in the post. We want you happy! For products to qualify the seller will pay for the shipping to return the product. Final acceptance of the return is at the sole discretion of the seller and must arrive in the same condition as when it was sent to the buyer and without damage, alteration, or modification. If you buy a factory fresh sealed box and return it open and used, you will be charged a percentage of such. It will be deducted from the selling price, as it is not being returned in the same condition as it was received unless product is defective.
WHY BUY NEW ELECTRONICS tracks serial numbers and hide ID marks on products to assure each return is the product we sent to the buyer. This keeps our costs down and saves you money when you buy from us. Some products are sold "As Is - for parts and not working" and will be listed as such in the post.
WHY BUY NEW ELECTRONICS- SALES TAXES POLICY: We will collect applicable sales taxes on all State of Florida transactions and local pickup of 7.5%. EBAY will also automatically collect and pay directly to each state the appropriate applicable taxes (if mandated by the state) that are now required to be collected as of 12-1-18.
WHY BUY NEW ELECTRONICS- PRODUCT TESTING GUARANTEE: All "Used" product is tested and or verified functioning prior to posting unless noted otherwise in the "Fine print that is not so fine" section of each product post.
"New" and "New Other" products are not tested prior to shipping as our 30 days refund/satisfaction policy is in effect.
Follow and "Like" us on our new facebook page with CE industry news, new products information, and the featured hot pics of the week on our ebay store! Click the link below and "Like" us:
www.facebook.com/whybuynewelectronics