Native Ghost Beads Necklaces multiple and other beaded necklace lot Без бренда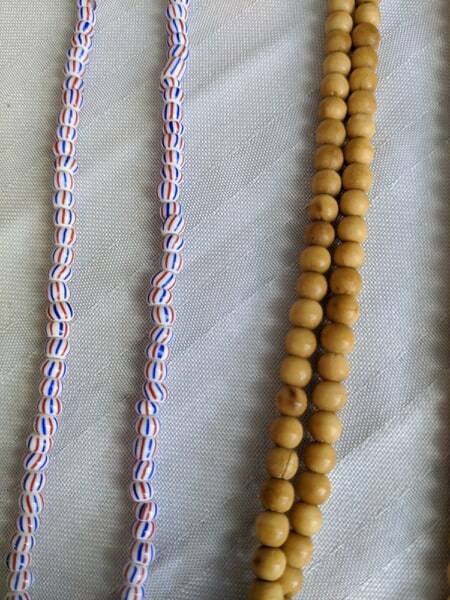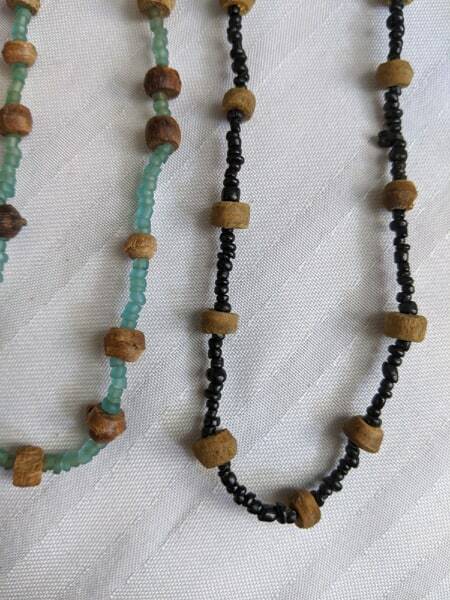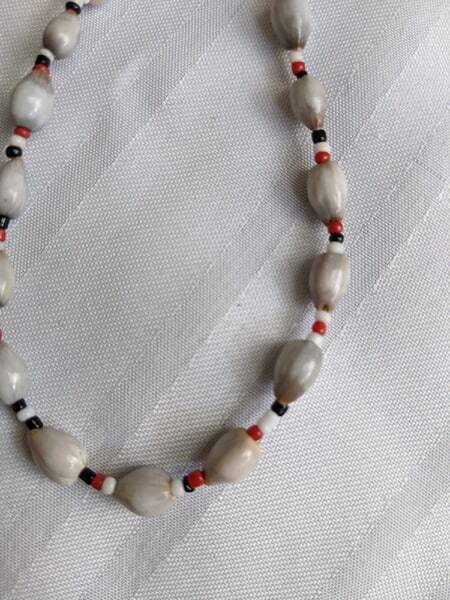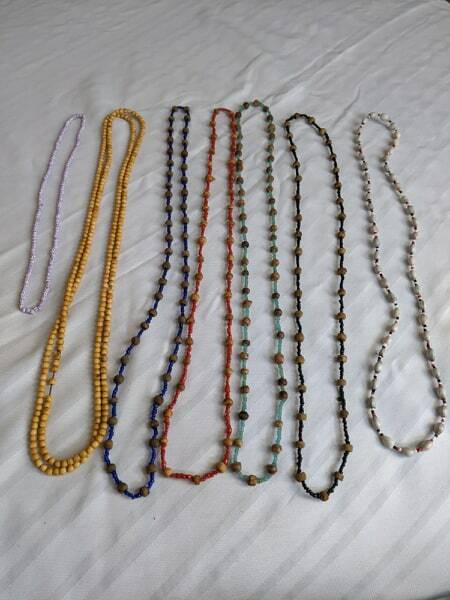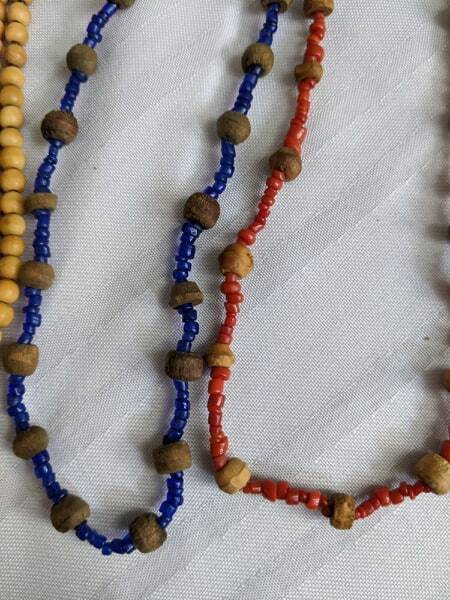 4 ghost bead necklaces
Ghost Beads are dried juniper berries.
black/red 15 inches drop, blue/turquoise 15.5 drop
The juniper berries are collected after ants have found the berries on the ground, nibbled off one end eaten the inside of the berry. The berry is then hollow and dry. Sometimes the berries are lightly smoked to further preserve them. A hole is made in the other end by the artisan and the dried berries are strung in accordance with the harmony of nature.
Ghost Bead necklaces are made by Navajo and other tribes. They are thought to represent an interconnection of the earth, trees, animals and humans and they bring peace, harmony and safety to the wearer.
They are a southwest tradition to protect one from evil spirits, ghosts and nightmares.
other necklaces are wooden beads, glass beads and shell beads
black and red shell 14 inches drop
wooden 14.5 inches, it will
double drop
glass stripes 9.5 inches drop