NEW Adaptec AUA-3020 Adapter PCI Card 4 USB 2.0 2 Firewire Port Expansion Card Adaptec AUA-3020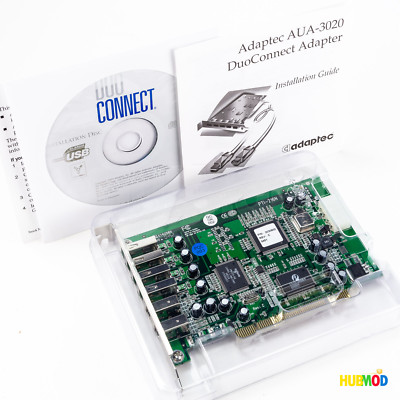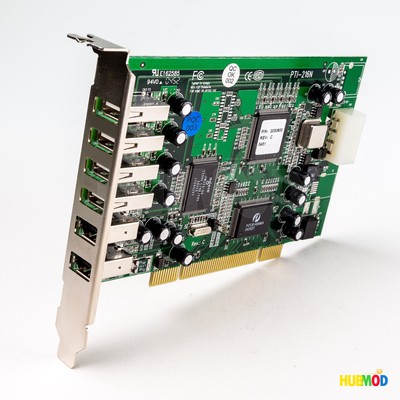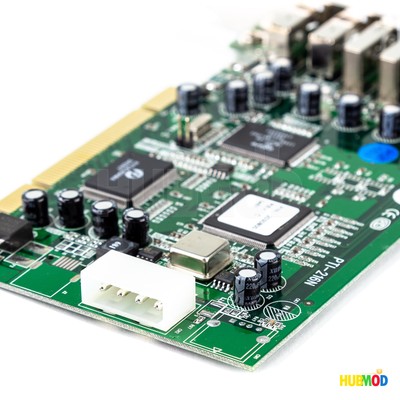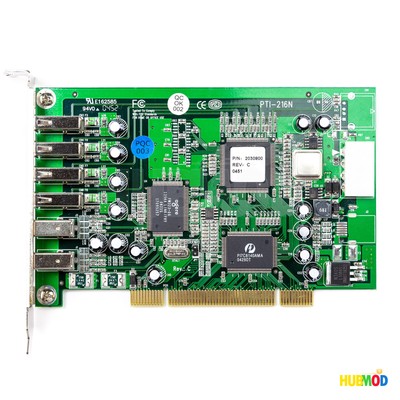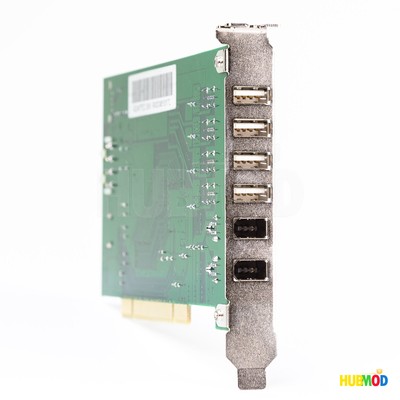 Характеристики
Supported Transfer Technology
FireWire and USB
NEW Adaptec AUA-3020 Adapter PCI Card 4 USB 2.0 2 Firewire Port Expansion Card
Original Genuine Adaptec PTI-216N PCI Card with 4 USB 2.0 / 2 Firewire Connection.

At 400 megabits per second, the FireWire/1394/i.LINK standard is ideal for multimedia input devices such as digital video (DV) camcorders, and high-speed storage devices, scanners, and CD-RW drives. In fact, you can "daisy chain" up to 62 peripherals from the two external FireWire ports on your DuoConnect card. USB 2.0 combines high-speed performance with the plug-and-play simplicity that has made USB peripherals so popular. USB 2.0 products include external hard drives, CD-RWs, DVD-Rs, and scanners can run at up to 480 Mbps. That's 40 times faster than USB 1.1 peripherals!
About This Item:
Condition: NEW Bulk Pack
Adaptec PTI-216N
Available Ports: 4x USB 2.0 | 2x Firewire
Slot Type: 32-Bit PCI
Includes Installation CD. Installation Guide may not come with the item.