Nintendo Wii w/2 Controllers & 10 Excellent Games (Mario,Sonic,Kong..etc) Tested Nintendo RVL-001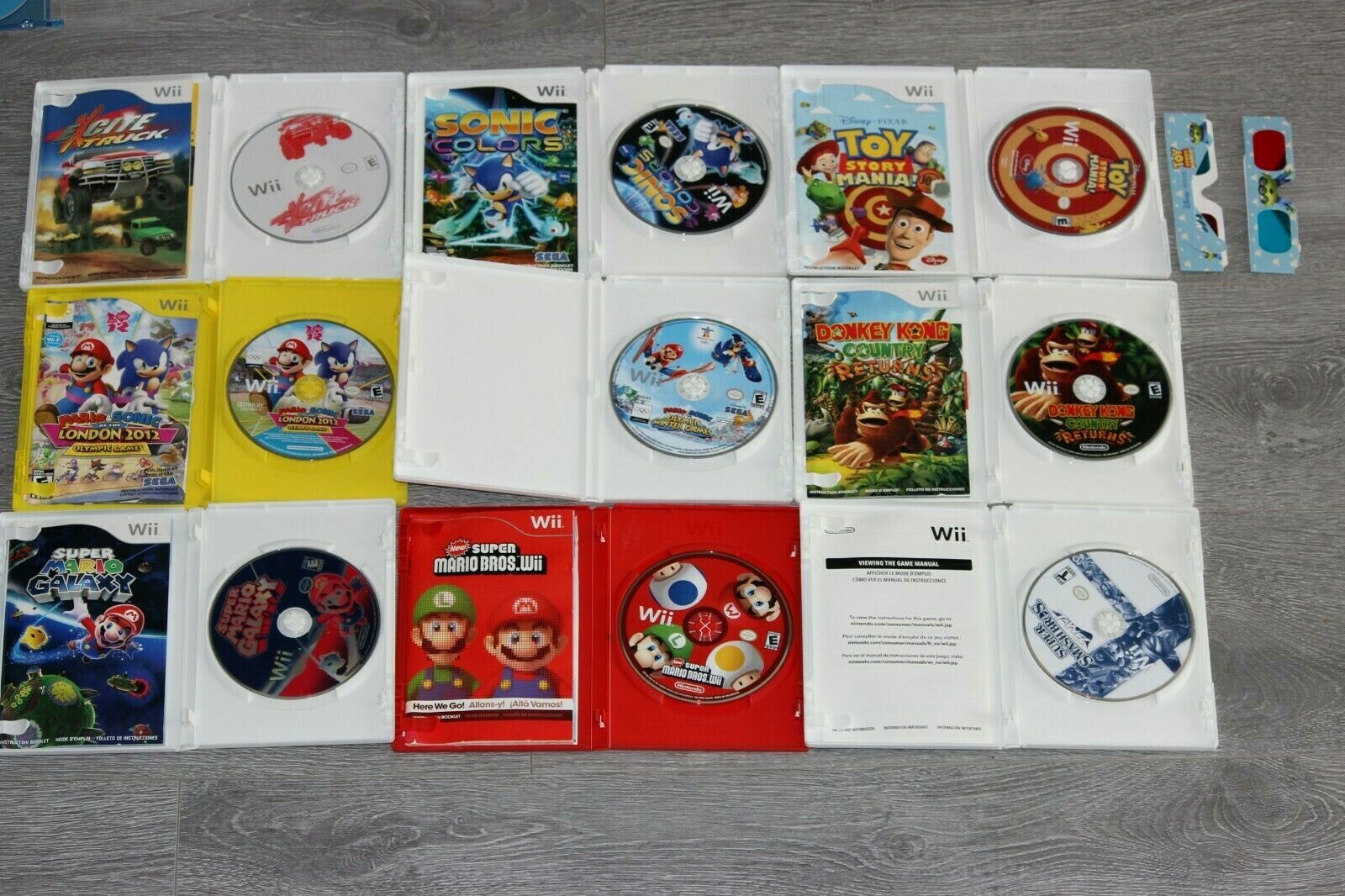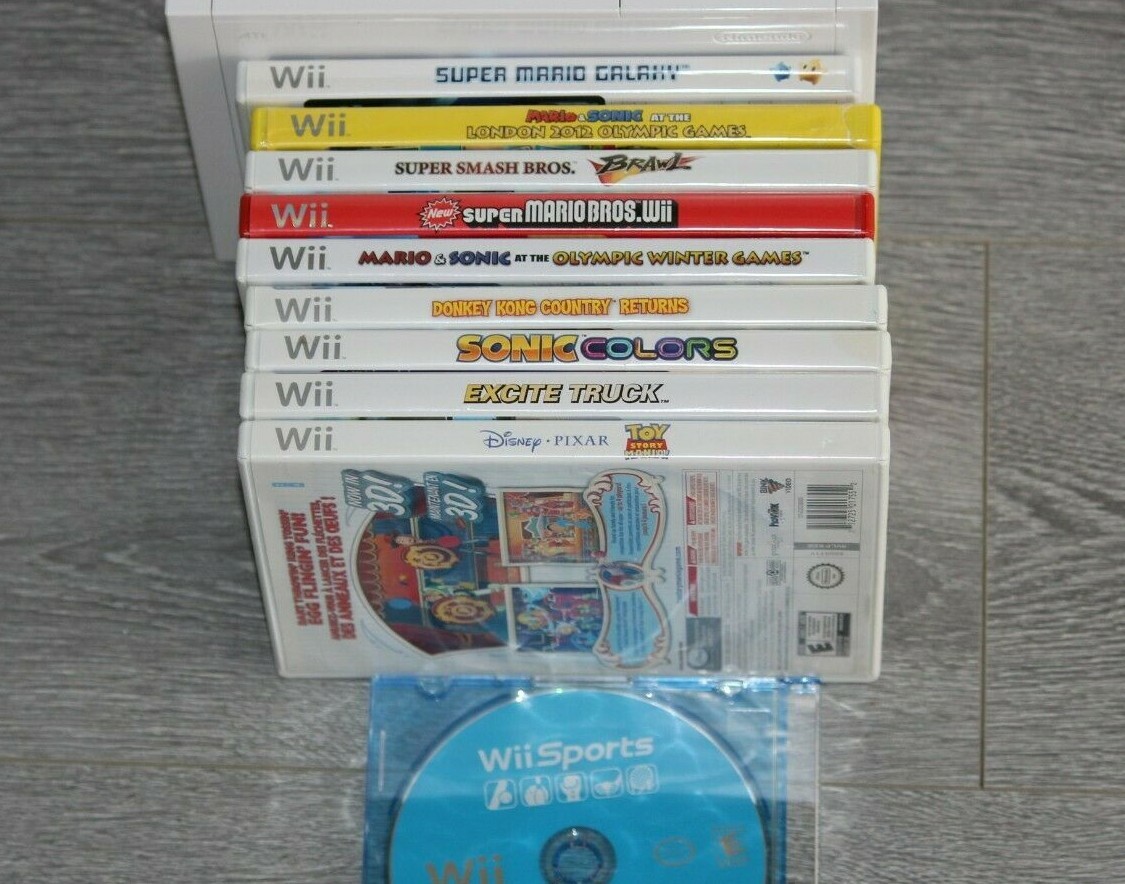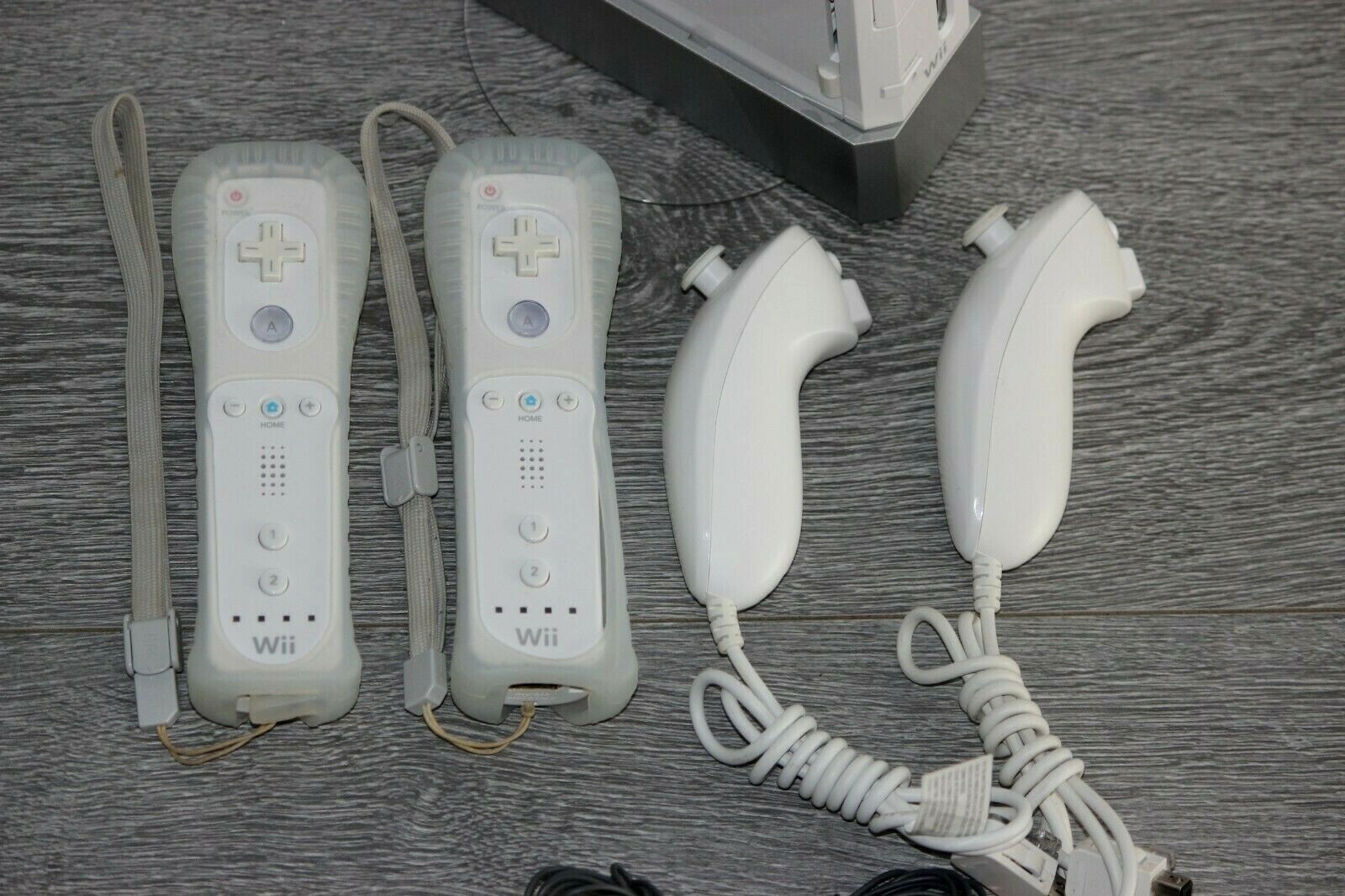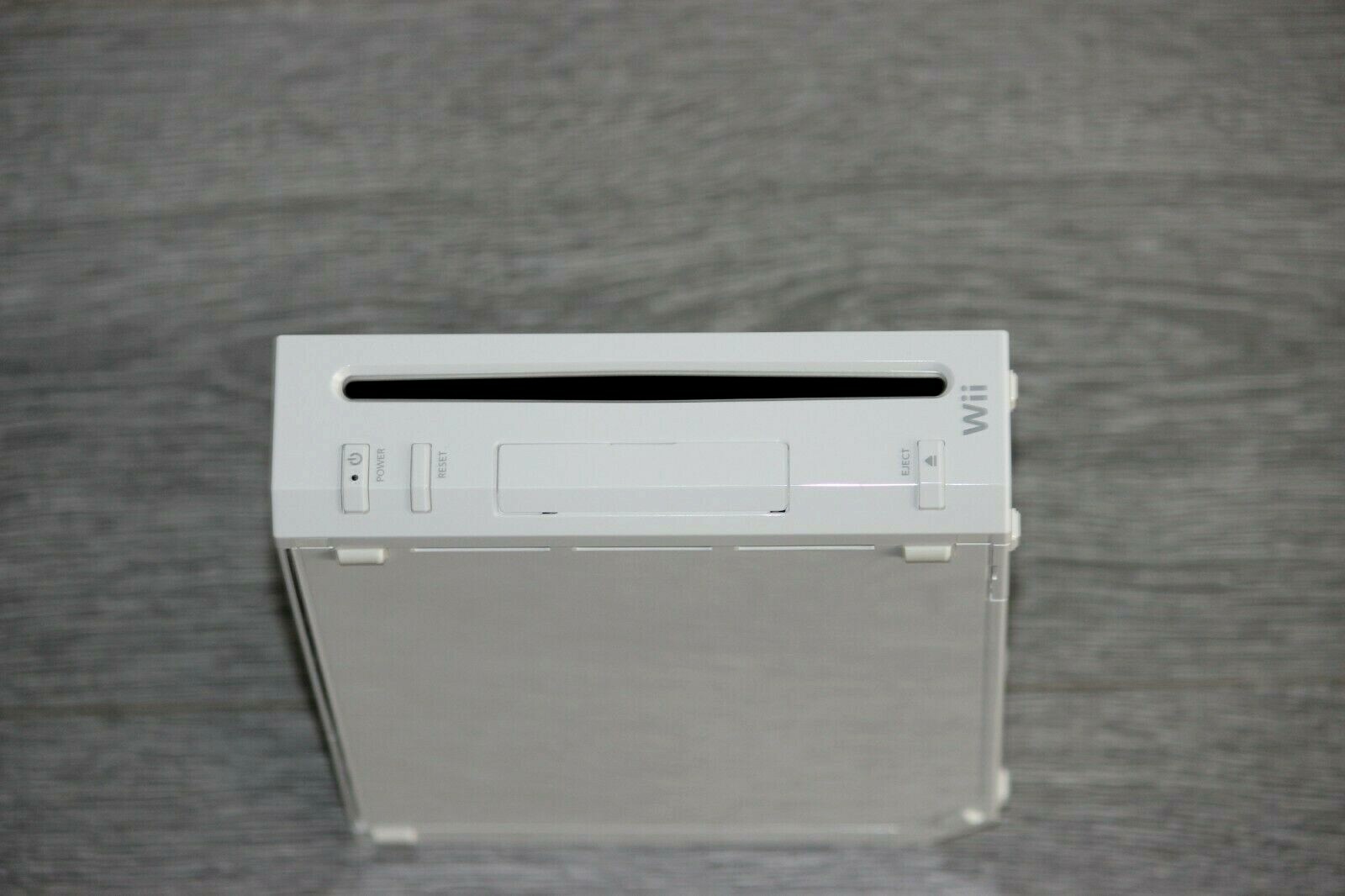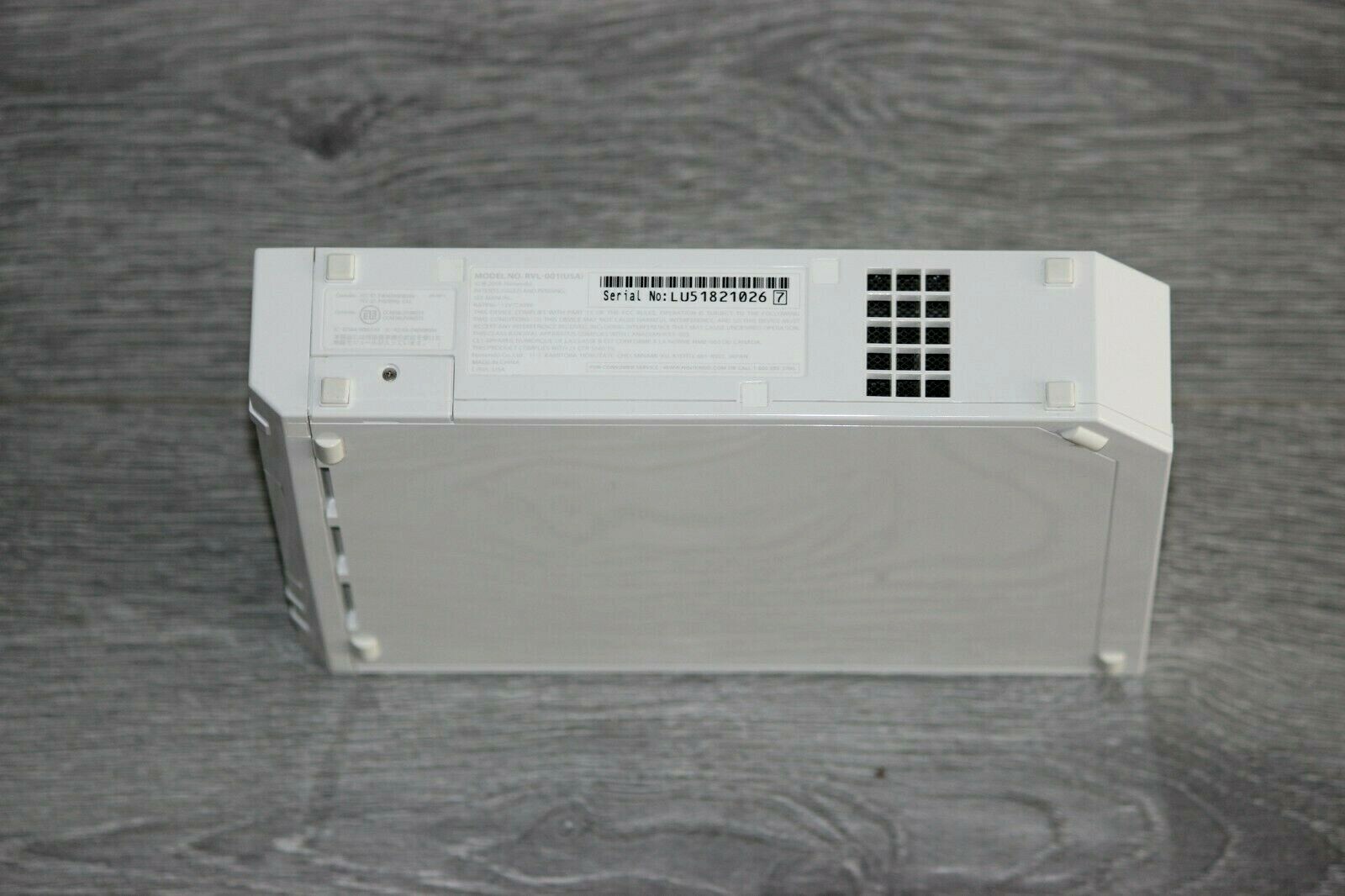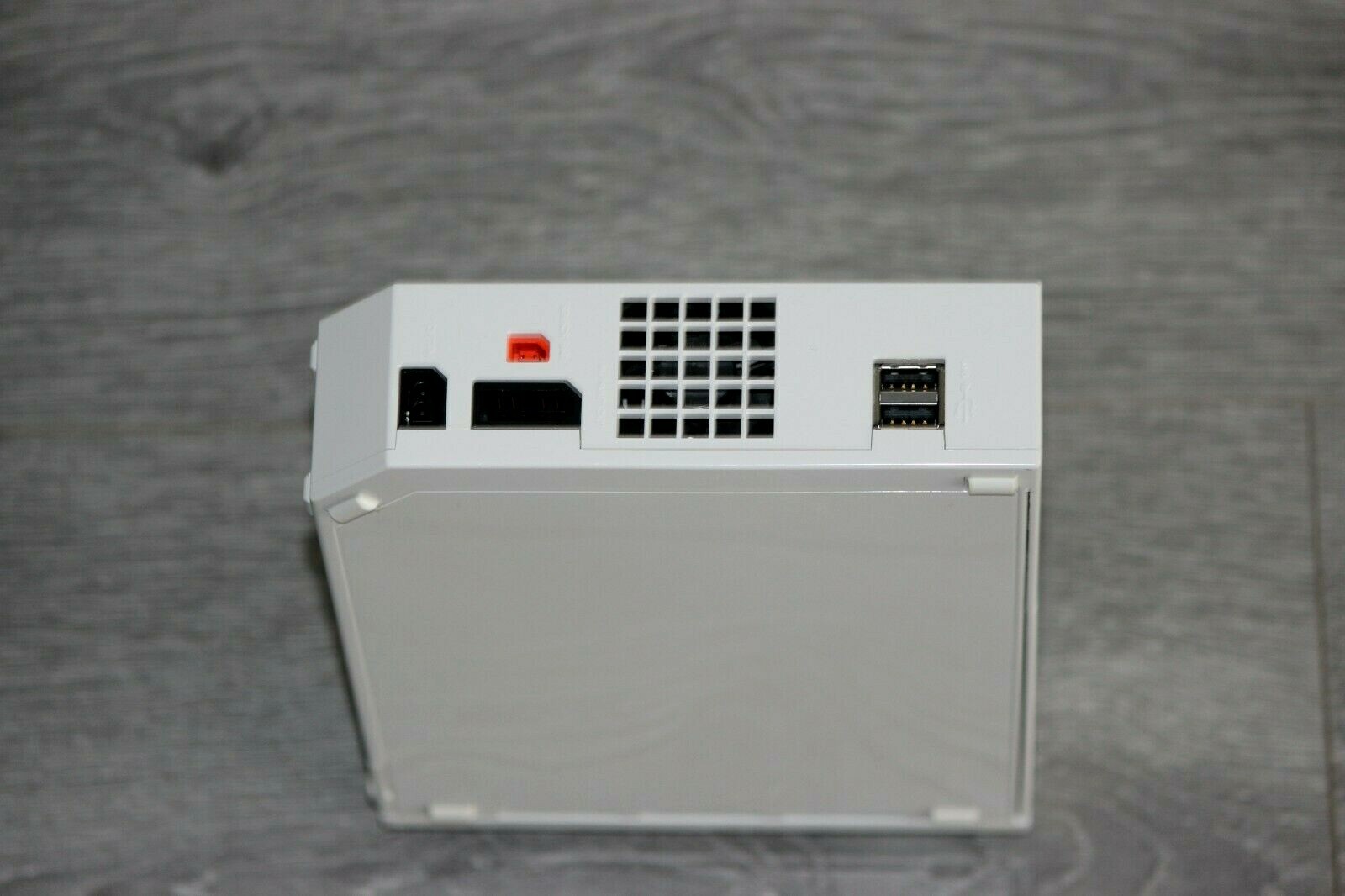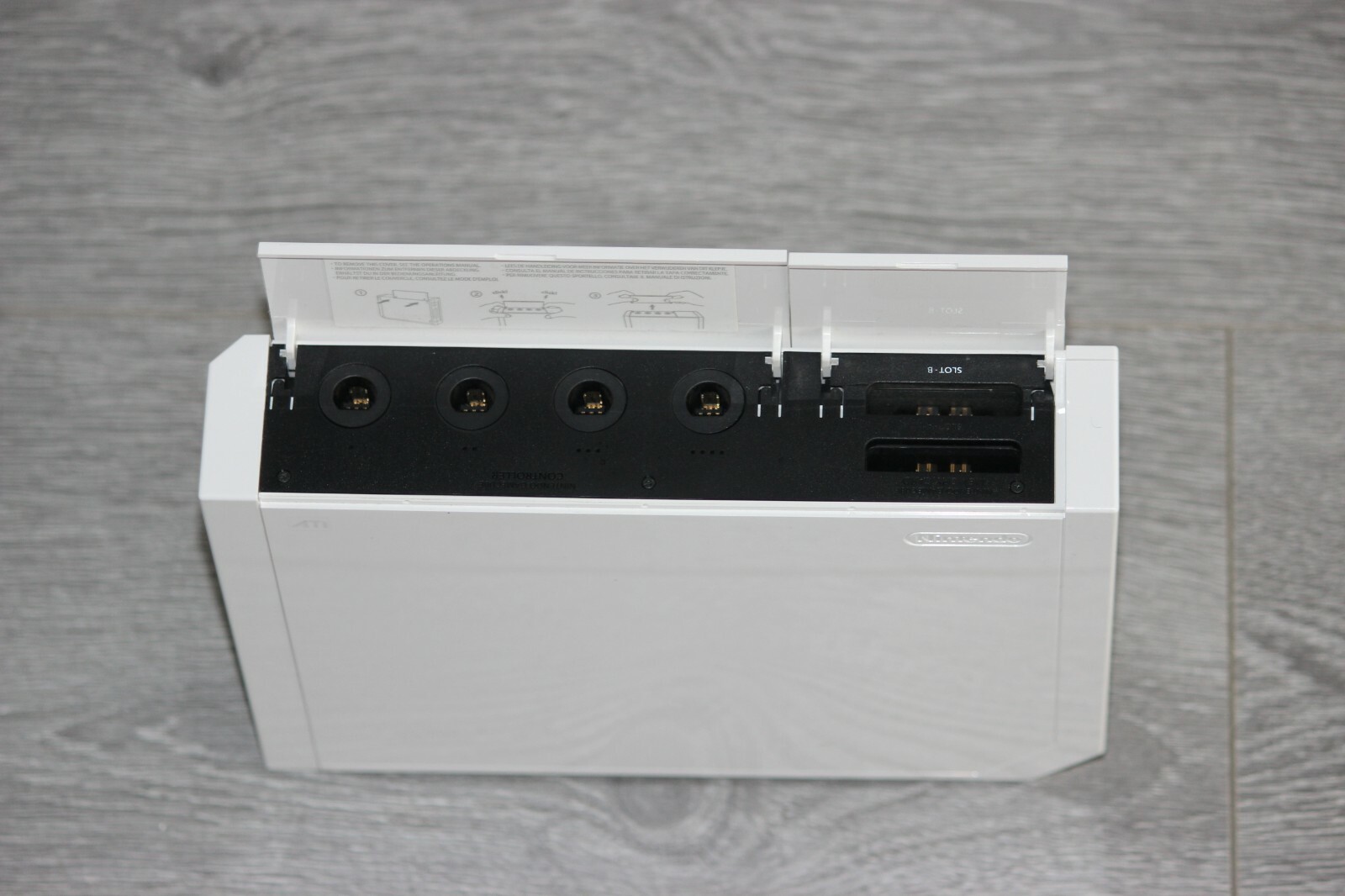 Характеристики
Connectivity
Composite RCA, USB-A
Region Code
NTSC-U/C (US/Canada)
White Nintendo Wii Bundle (Wii w/ 2 Wii-Motes + 2 Nunchucks + 10 Excellent Games)
All Official Nintendo Brand (System, Controllers, Cables & Games)
Everything is in Good Used Condition - Tested & Works.
Bundle includes:-
- Nintendo Wii Console (RVL-001) White - North American NTSC.
- 2 x Nintendo Wii-Remotes (Controllers) RVL-003
- 2 x Nintendo Nunchucks RVL-004.
- Power adapter (RVL-002), TV Composite Cable (RVL-009).
- Wii Sensor Bar (RVL-014).
- 10 Games (All Kids appropriate):
New Super Mario Bros. Wii (Complete)
Super Mario Galaxy (Complete)
Super Smash Bros Brawl (No Manual)
Donkey Kong Country Returns (Complete)
Wii Sports (Disc Only)
Mario & Sonic Winter Olympics 2010 (No Manual)
Mario & Sonic London Olympics 2012 (Complete - Cover Art water damaged, Manual wrinkled)
Sonic Colors (Complete)
Excite Trucks (Complete)
Pixar -Toy Story Mania (Complete)
Please check photos for details.
General Condition
- I try my best to describe the item's condition but kindly check the ad photos for more details and please ask any question to clarify any issue.
- The ad photos are for the actual item you're buying I don't use stock photos.
Shipping (please read)
-
I do combine shipping if you're buying more than one item please contact me before you pay and I'll send an invoice with the combined shipping cost.
-
I only do
trackable shipping
and I search for the most affordable cost to your location. I don't get anything out of shipping cost and as eBay charges me on the Final Value, it's in my benefit to lower the shipping cost as much as possible.
-
I ship to
Canada & USA (Continental Only)
... For other countries please contact me for shipping rates.
-
I normally ship within
1- 2 business day
(Mon - Fri), can't ship on weekends or statuary holidays, if you purchased an item before 10 AM Pacific time on a shipping day it's most likely going to be shipped the same morning, however if (for example) you purchased an item after 10 AM Friday morning it's most likely going to be shipped the next business day (Monday morning).
**NOTE/UPDATE : Kindly note that amidst the current situation around the world shipping times/cost are subject to change...I personally will try my best to ship as fast and cheap as possible, but please keep the previously mentioned in mind**
-
I ship from Canada and most of my shipping is done through
Chit Chats Express
(partners with Canada Post, USPS & Asendia), hence if you'r in Canada you'll find the shipping label is for Canada Post, in the US then your shipping label is USPS labels and so on.