NOS WORLD OF DINOSAURS Stamp Framed Print & NIP DINOSAUR BOOKMARKS USPS Gallery ensemble A Hallmark Company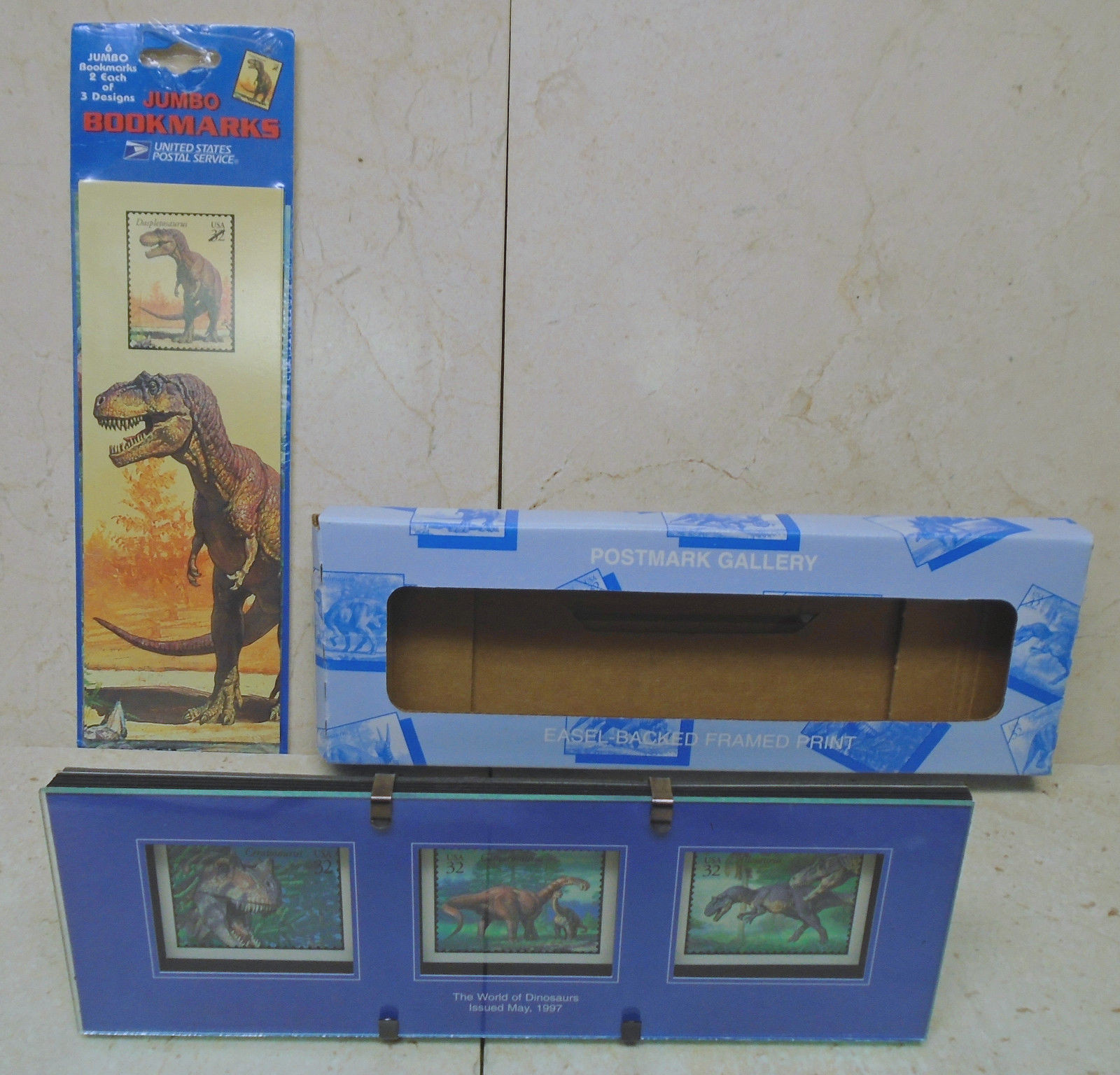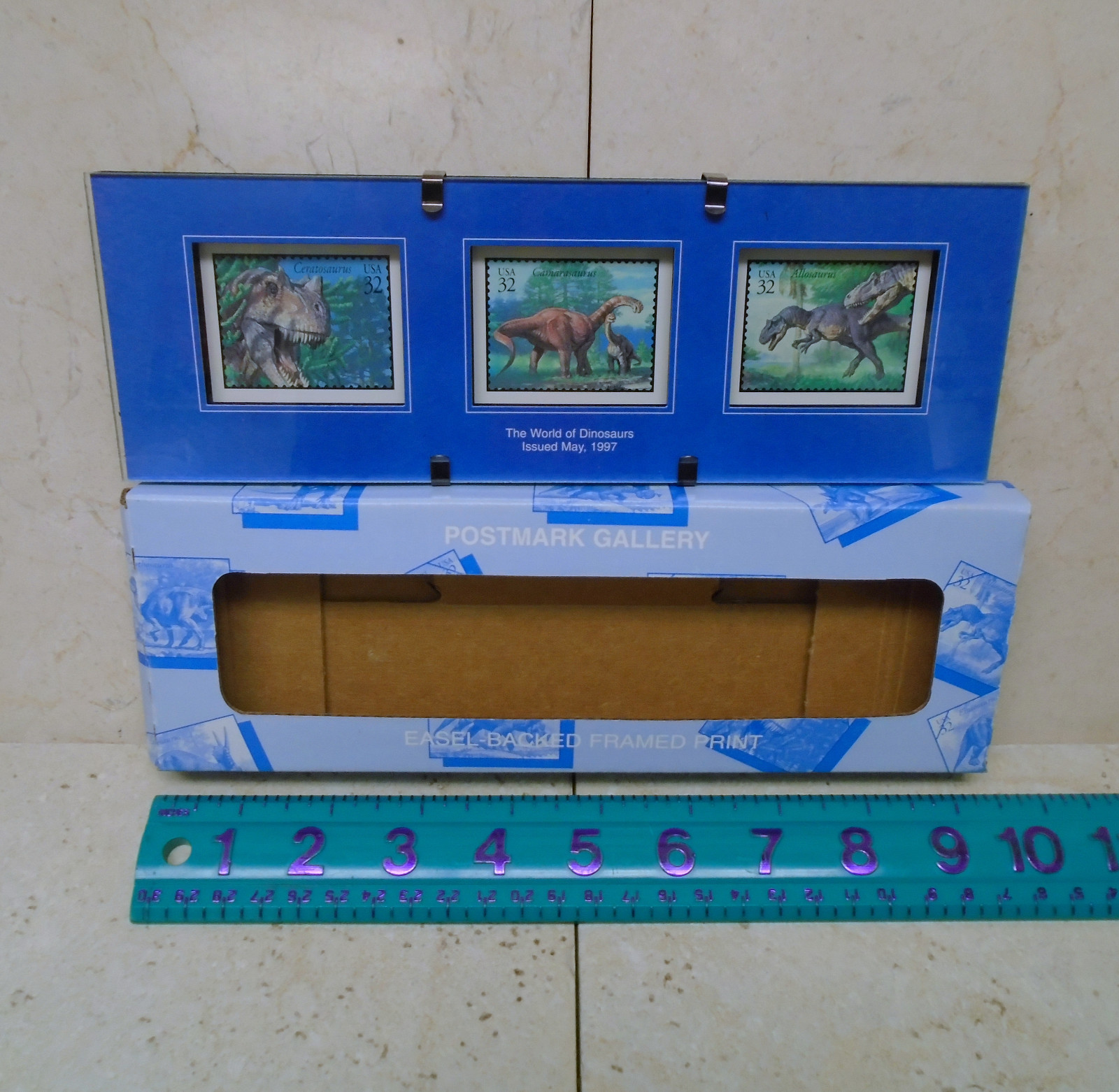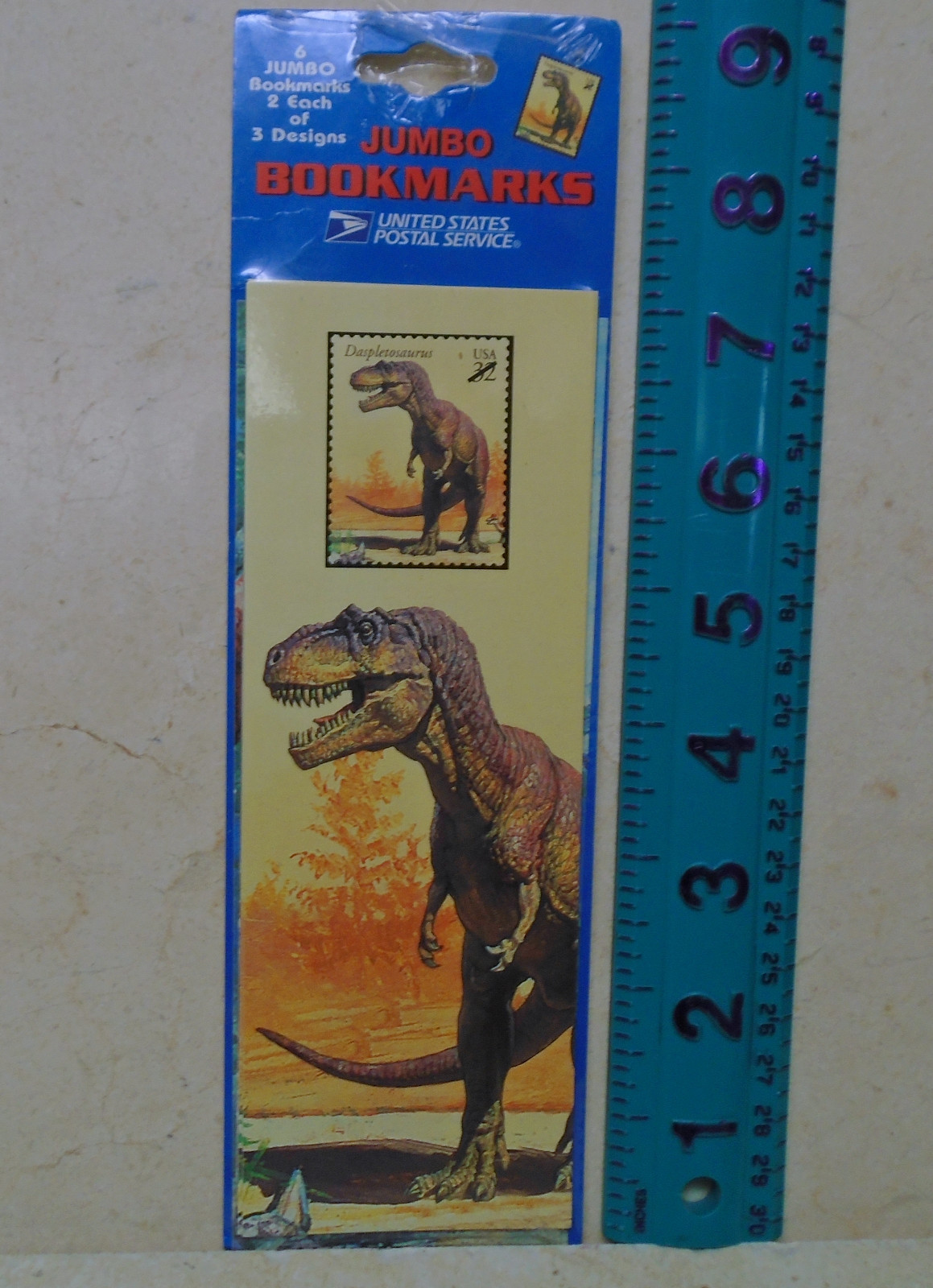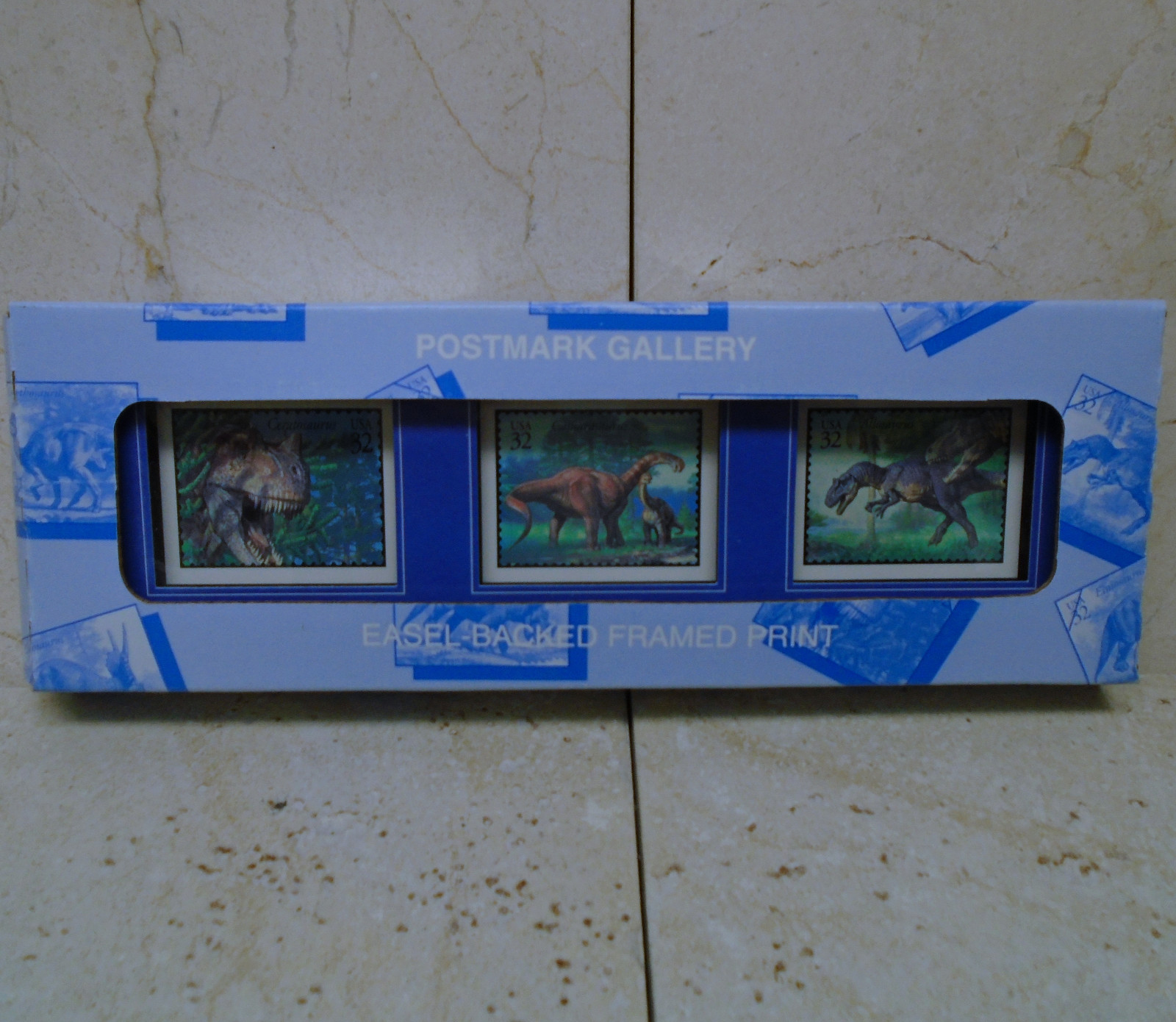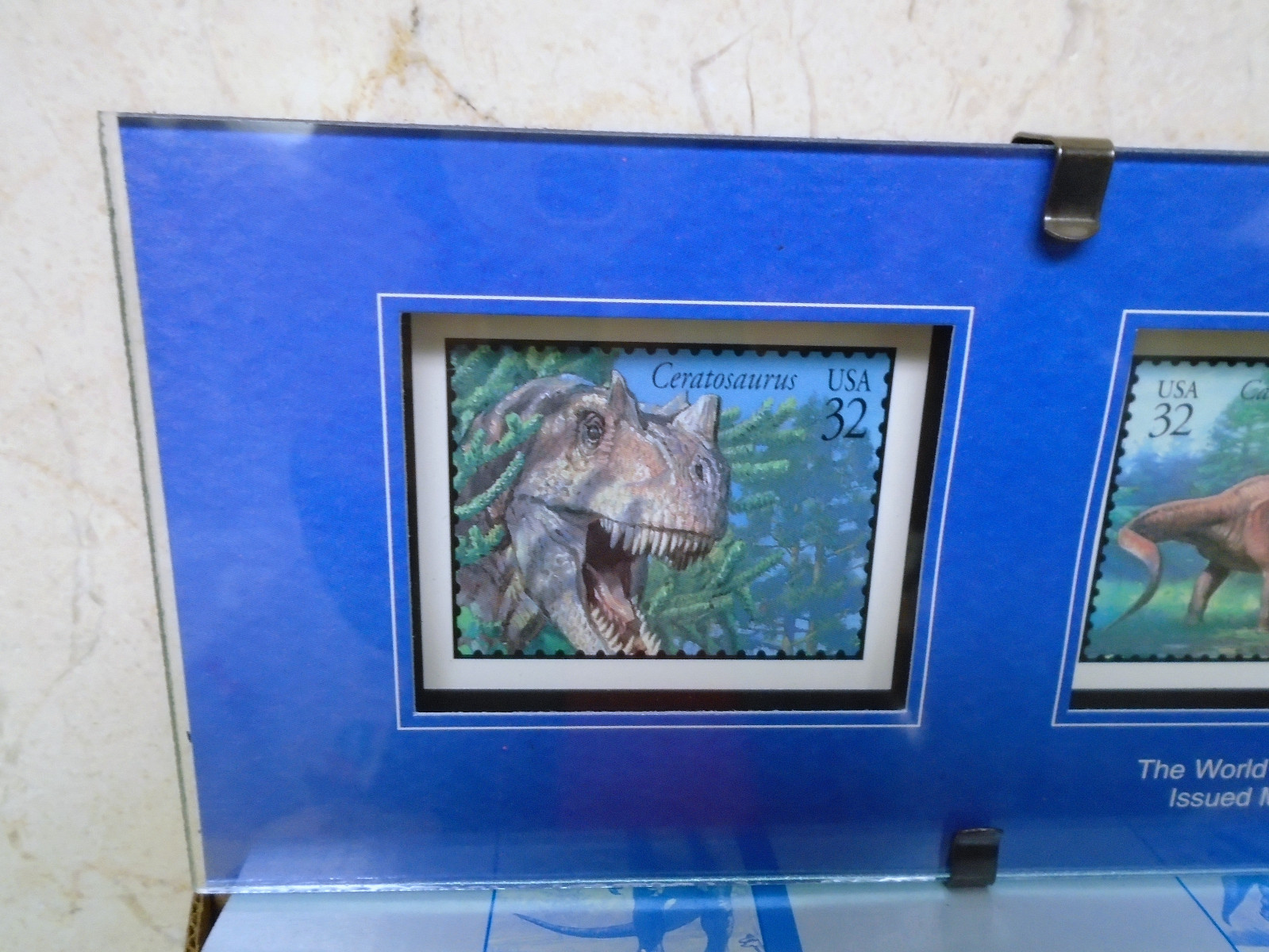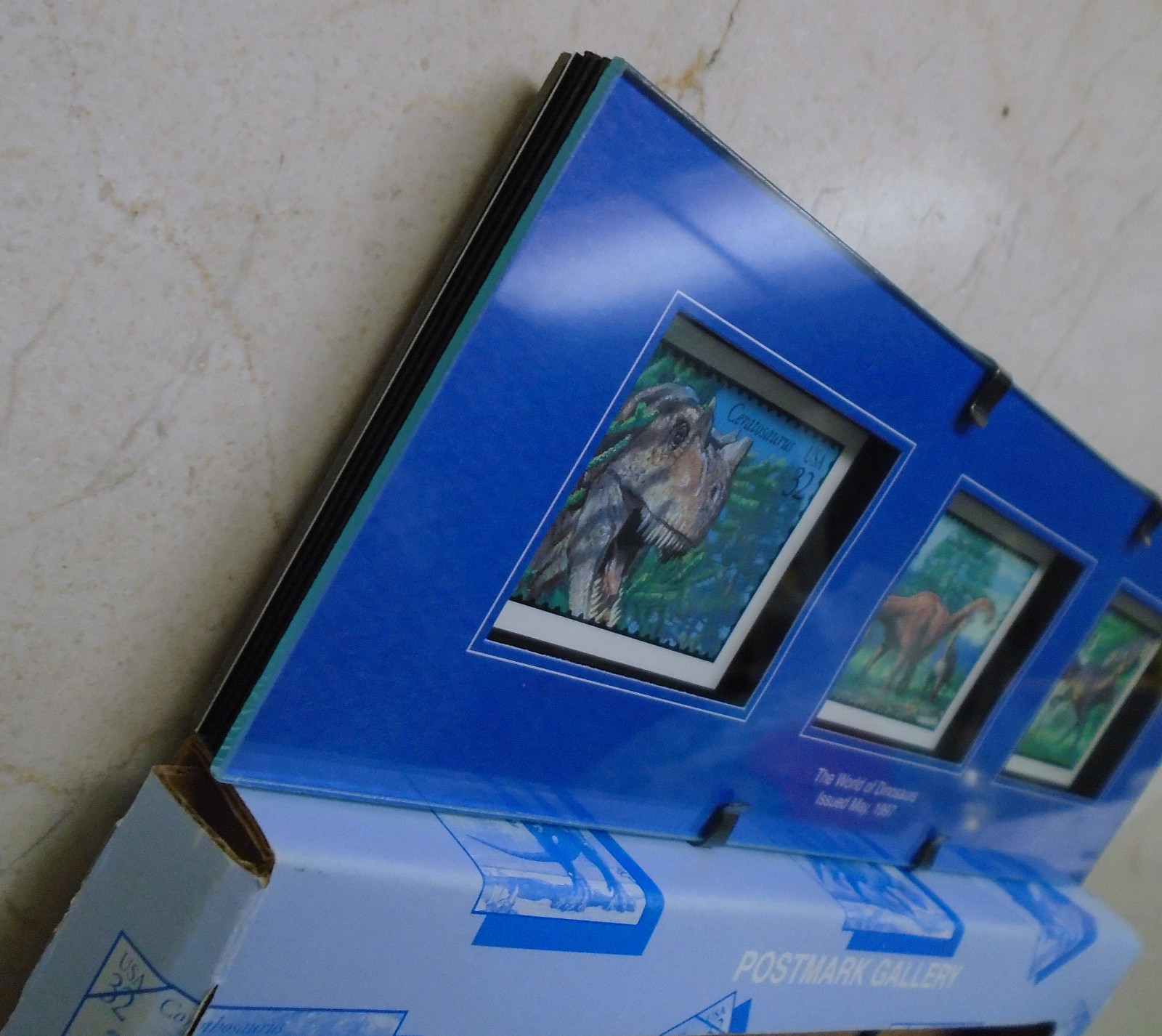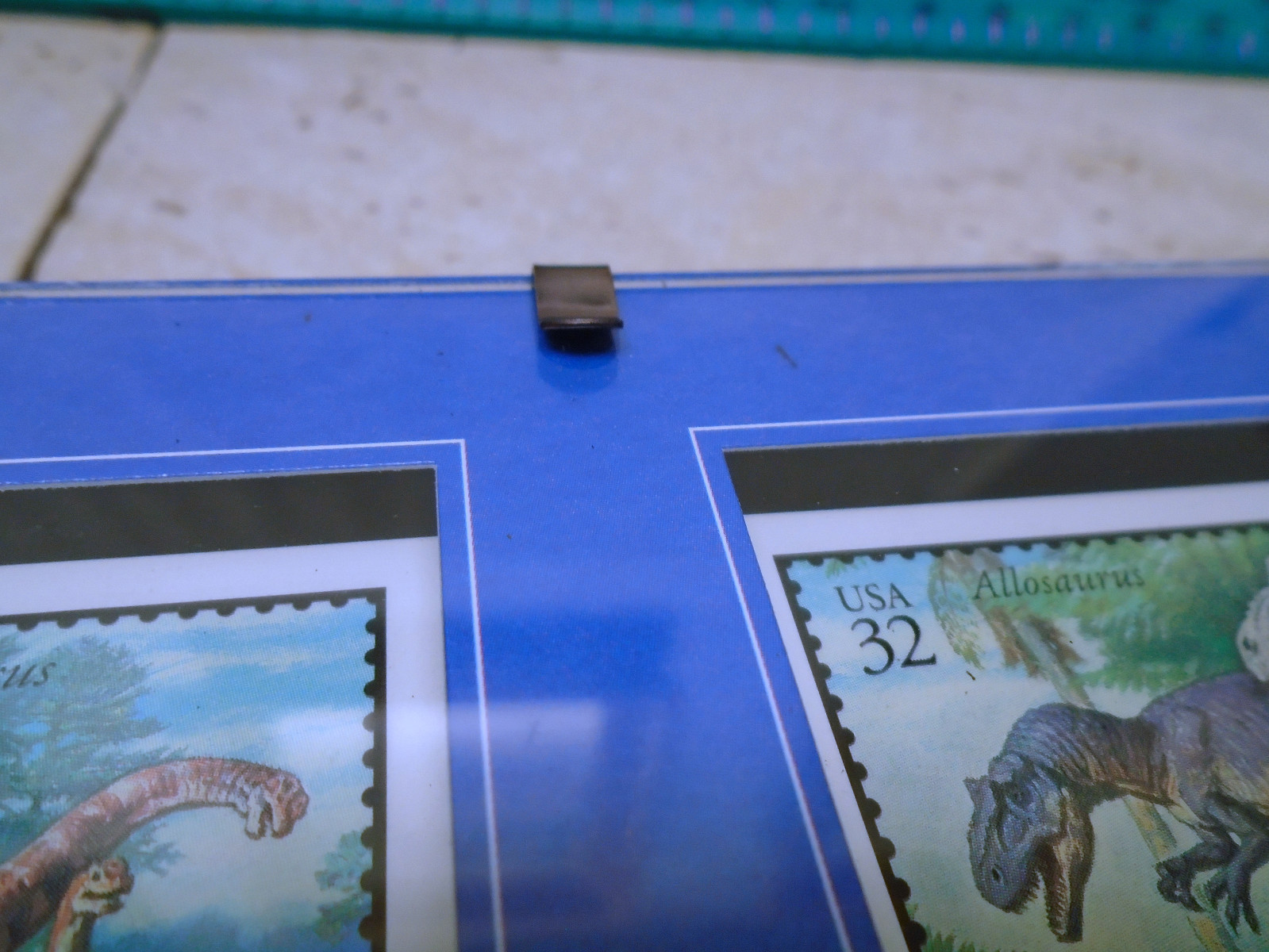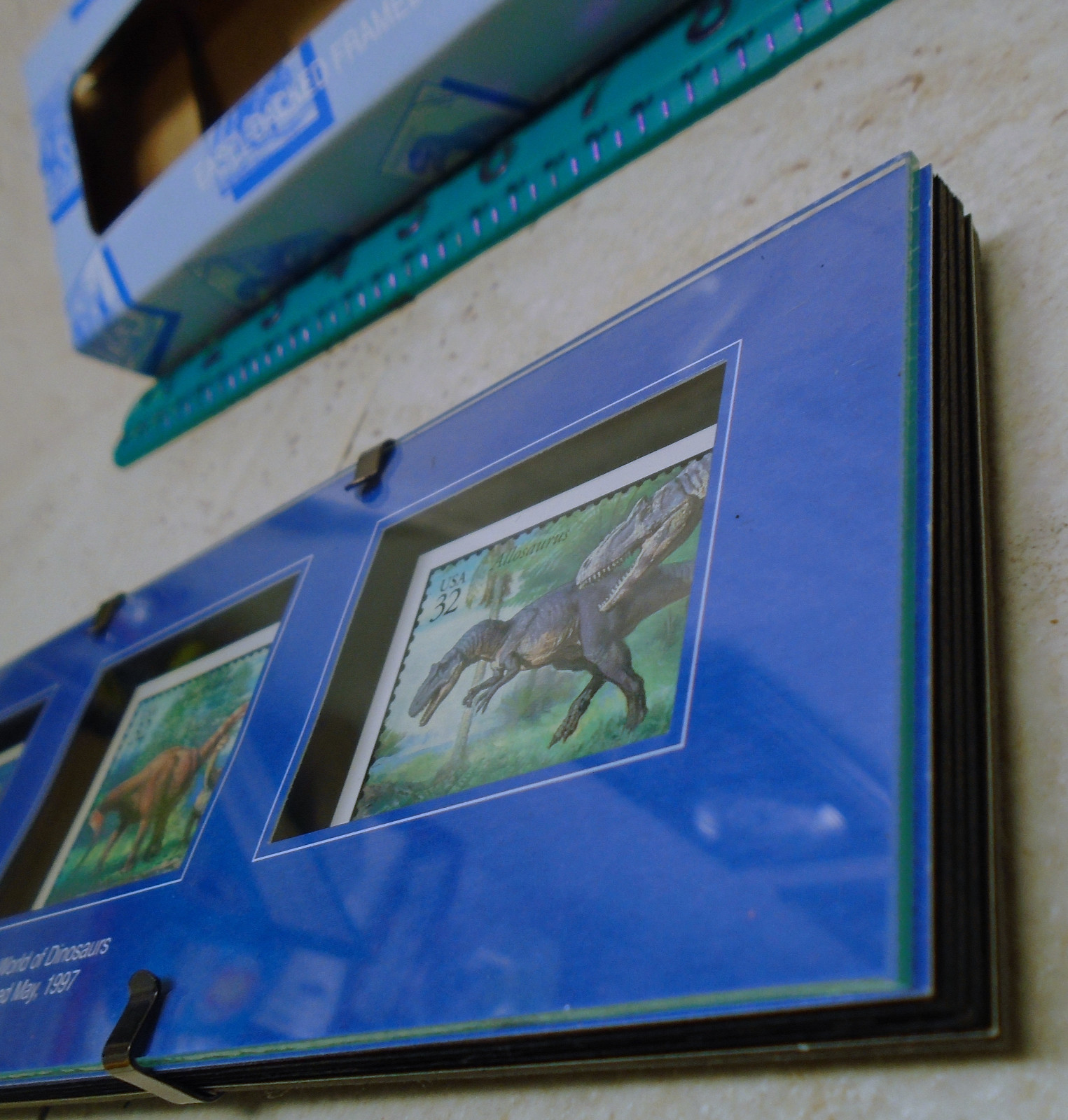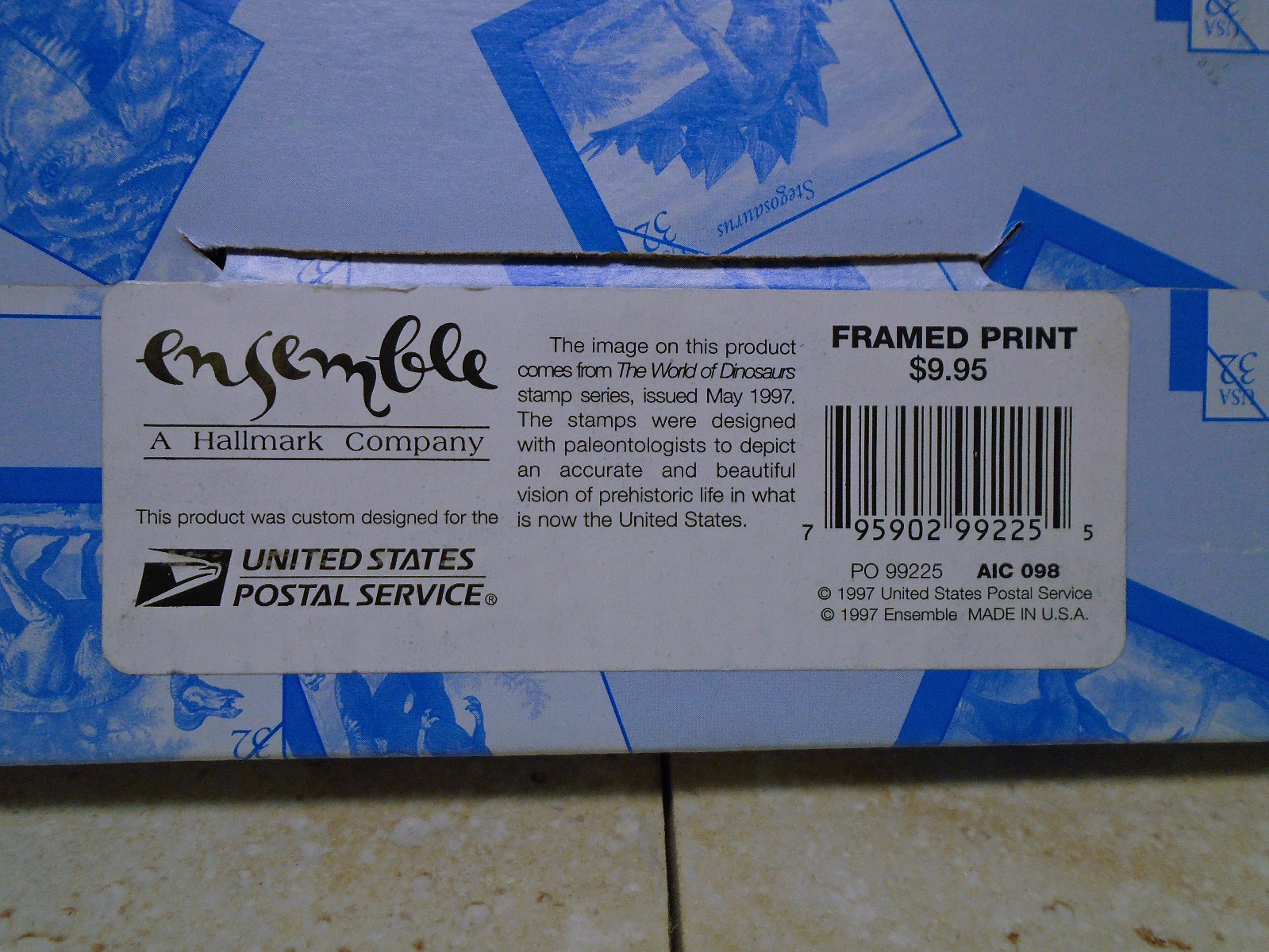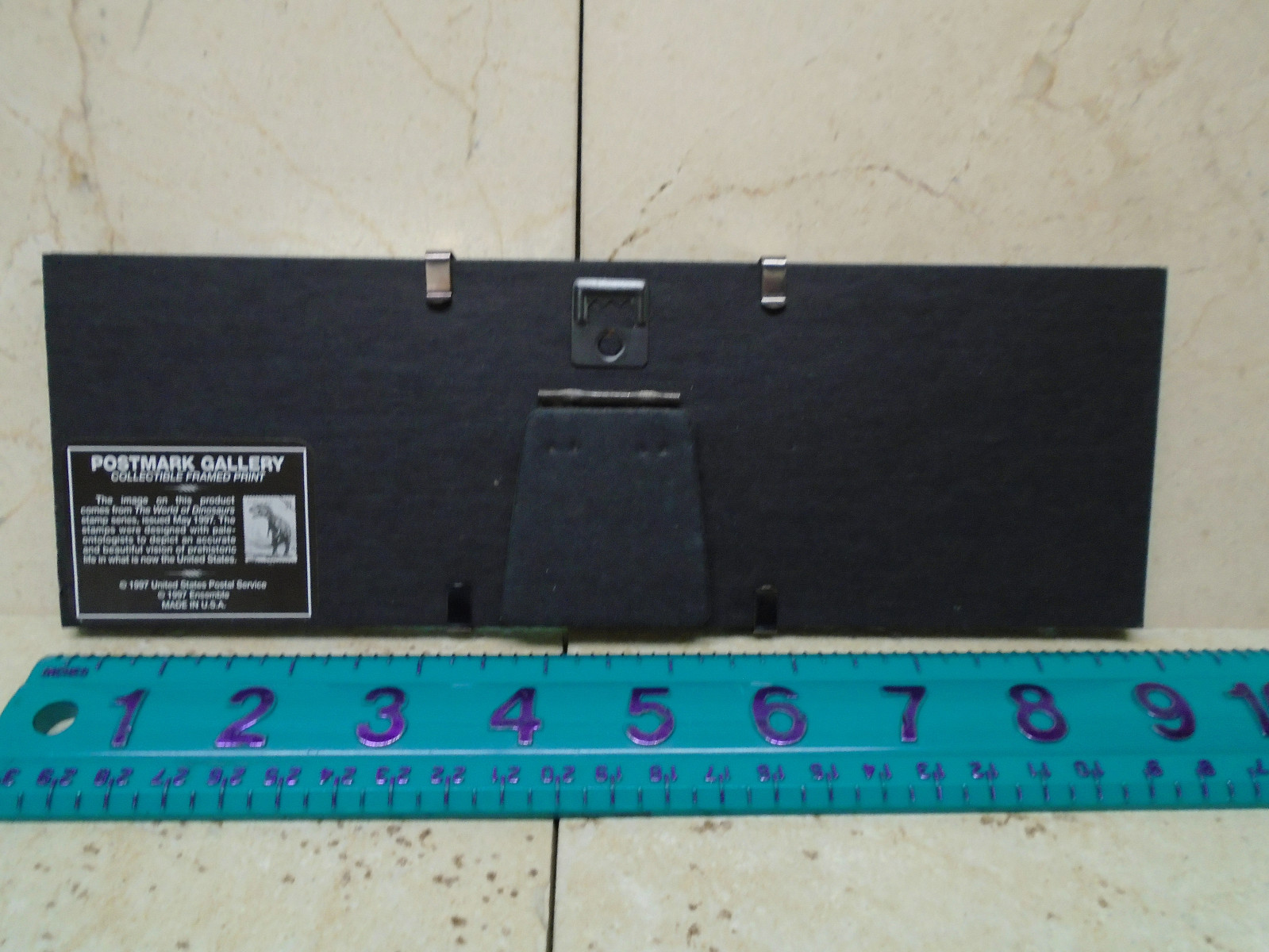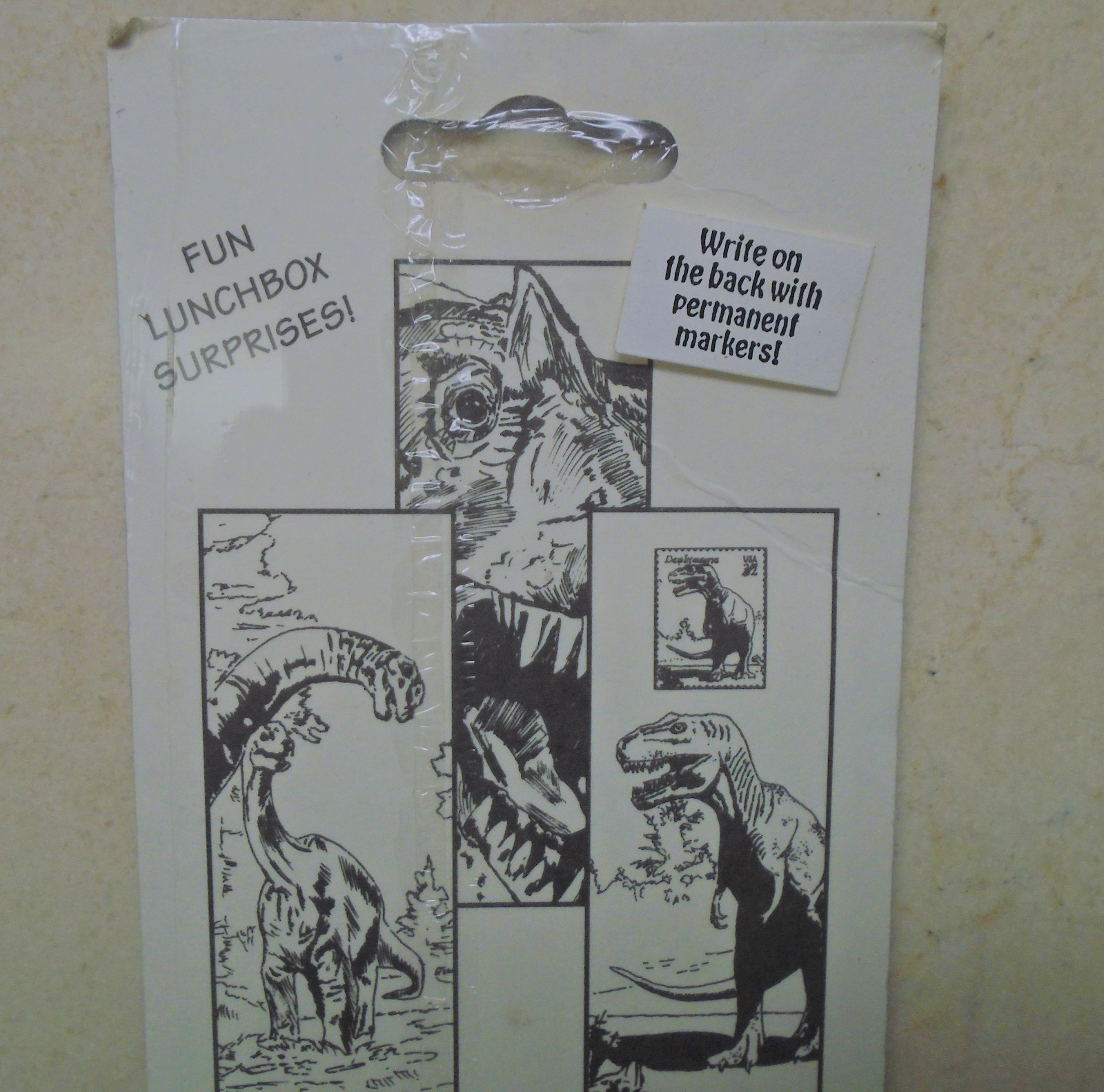 Бренд: ensemble A Hallmark Company
Характеристики
Bookmark Dinosaur Species
Daspletosaurus, Ceratosaurus, & unknown
Country/Region of Manufacture
United States
Type
Wall Art, Decor, Framed Print & Jumbo Bookmarks
Dinosaur Species
Allosaurus, Camarasaurus, Ceratosaurus
POSTMARK GALLERY
ensemble - A HALLMARK COMPANY

UNITED STATES POSTAL SERVICES
released in 1997, the bookmarks have a copyright date of 1998
NOS - New Old Stock
NIP - New In Package
IOB - In Original Box (framed stamp prints)

EASEL-BACKED FRAMED PRINT - also has a wall mount hanger
The World of Dinosaurs & a package of NIP USPS JUMBO BOOKMARKS The World of Dinosaurs bookmarks that include 6 Jumbo Bookmarks 2 each of 3 designs.

USPS Stamps commemorating the Dinosaur Series of Stamps released in May of 1997
They are NOS, New Old Stock, that has never been used and the print is IOB, in original box.

I see some flaws in the matting under the glass in a couple of places, as seen in the pictures to super size. It is perfect for the dinosaur lover in your life!
Please look at all the pictures to super size for a visual description of both items.

"The image on this product comes from THE WORLD OF DINOSAURS stamp series, issued May 1997. The stamps were designed with paleontologists to depict an accurate and beautiful vision of prehistoric life in what is now the United States."

I will be shipping them inside a padded envelope. I am offering First Class Mail and Priority Mail options. Please pick which one works best for you at the time of purchase. Priority Mail includes insurance, First Class Mail does not include insurance.