OFF WHITE SHOES ZIPTIE NIKE ZIP TIE TAG - (2 PACK REPLACEMENT) OFF!-White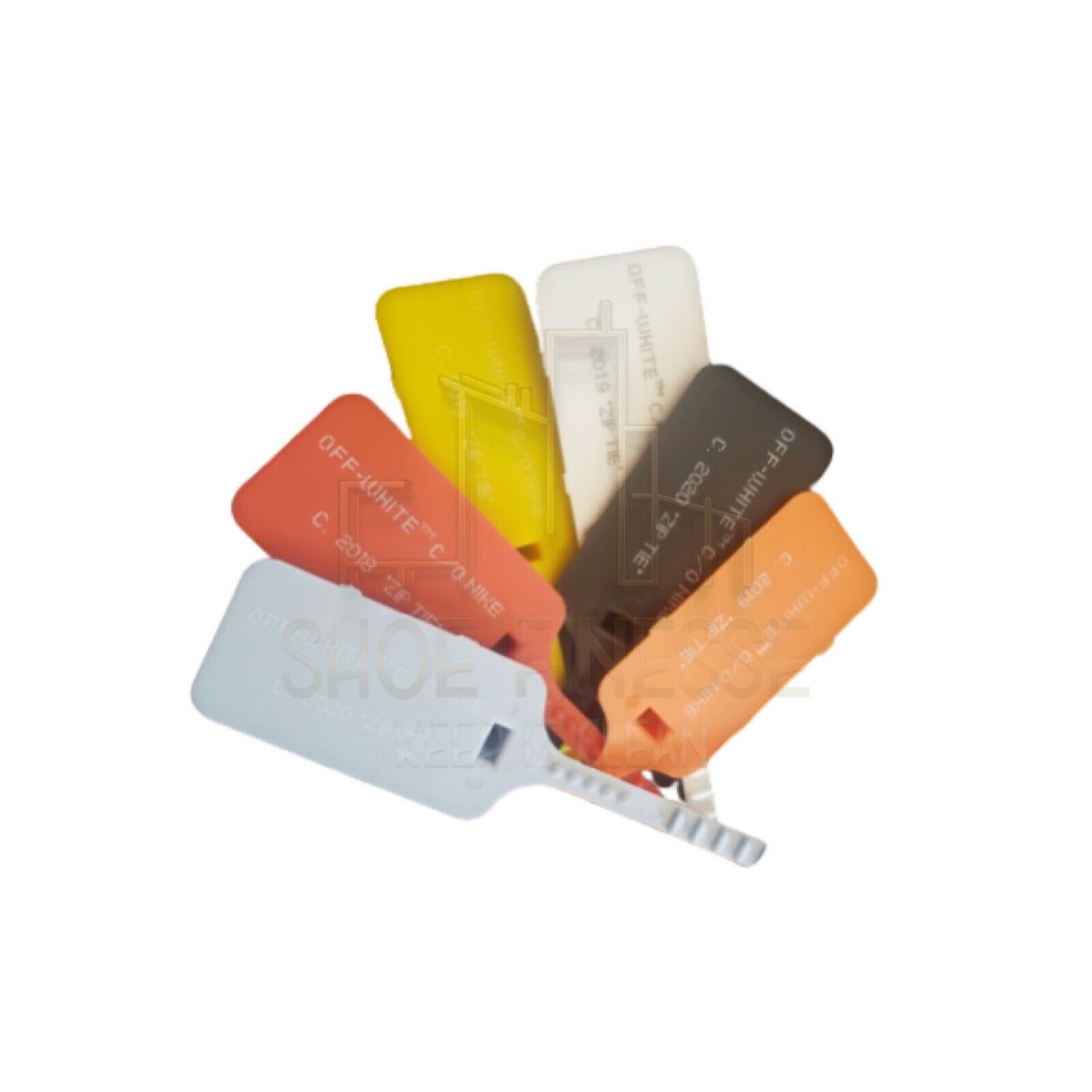 Характеристики
Shoelace Material
plastic
Off White Style Zip Tie *Each order comes in one pair (two zip ties)
We already know what you're thinking, should you remove your off-white
zip tie? Even though it's tempting to keep your shoe tie on like a sticker on your ball cap, Nike says no.
So just how do you remove your zip tie? The simple answer, just cut it. If you're here, that probably means someone followed those directions and now you need a replacement. Stunningly,
Nike never made an official replacement zip tie
so thankfully Shoe Finesse is here to offer you as close to a factory replacement as you can get.
Why do Nikes have zip ties? Abloh (man behind the Off White brand) wrote in a tweet, ?The ultimate idea was that all those extra laces and the zip-ties go to use with all your other pairs of shoes to DIY make your own versions of Off White sneakers.? What's that mean exactly? Not sure since you're supposed to cut them off. Regardless it's created great brand recognition to not only Off White but Nike Air Jordan's.
Available in 4 different years and 6 different colors: white, black, orange, yellow, blue, and red.
2 replica replacement zip ties per order
2017 red zip tie
2018 blue zip tie
2018 red zip tie
2019 white zip tie
2019 orange zip tie
2019 yellow zip tie
2019 red zip tie
2020 black zip tie
2020 red zip tie
2020 blue zip tie