Paint Compound and Sealer Mixer 3" x 16" Inch for 1-5 Gallon Buckets WX 09033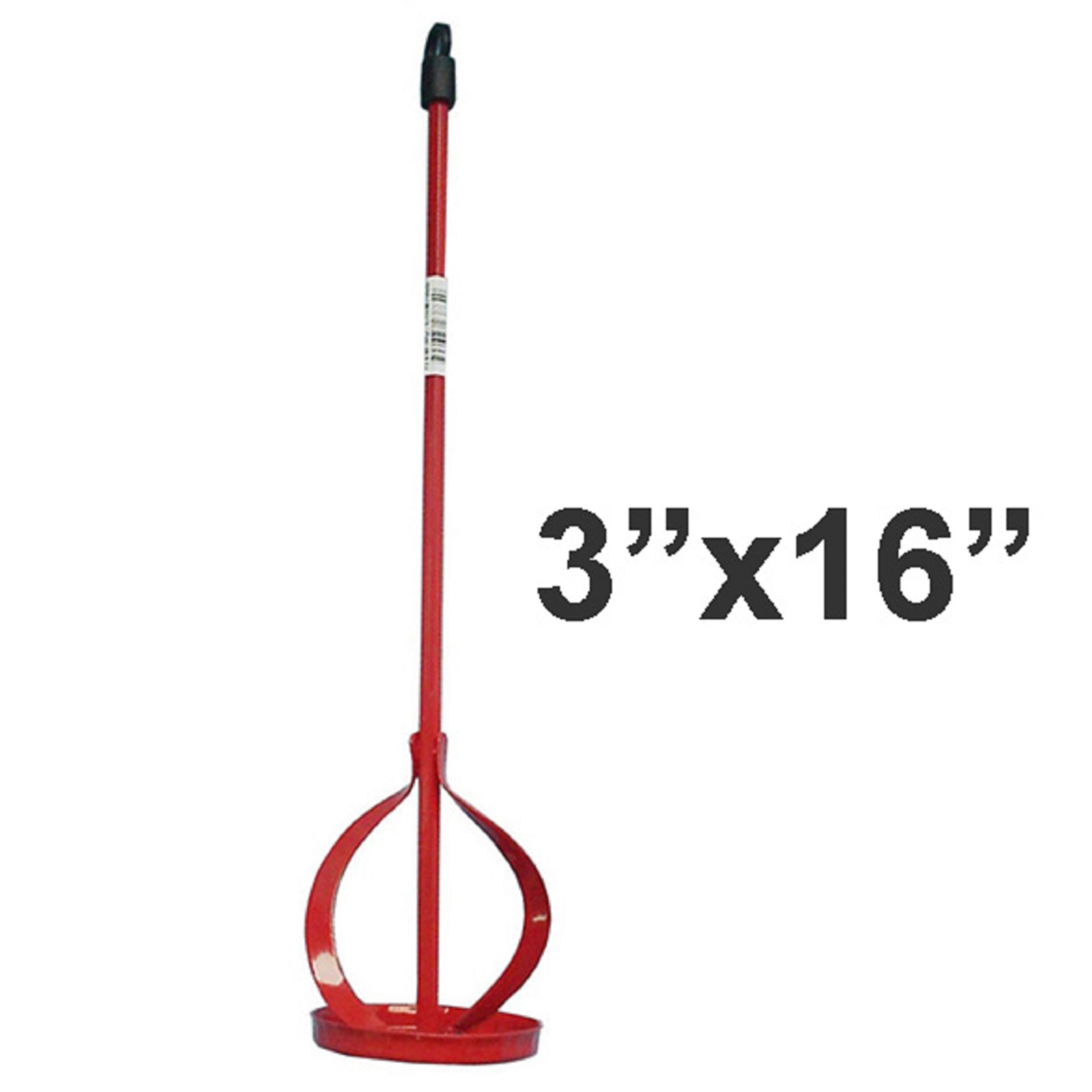 Характеристики
California Prop 65 Warning
California Proposition 65 Warning: This product contains ckemicaals known to the sfate of California to cause cancer and birth defects or other reptoductive harms. Wash hands after handling the product.
Paint Compound and Sealer Mixer 3" x 16" Inch for 1-5 Gallon Buckets

-------------------------------------------------------------------------------------
Description:
* The Paint and Mud Mixer, 3" x 16" Inch; Electric Power Drill Attachment Bit for 5 Gallon Mixing Cans and Buckets is your no-hassle mixing solution
* Versatile: Mix paint, mud, rubber mold compound, homemade laundry detergent/soap, or even use to froth homebrewed beer; Use with any electric power drill
* 1-5 Gallons: Can mix 1 to 5 gallons in most paint cans and buckets
* Features: Solid metal construction with epoxy finish; 3" wide mixing head; Easy to use and to clean; Hangable
* Contents: Package includes (1) Paint and Mud Mixer (Power drill and bucket not included)

# CHIM1600

-----------------------------------------------------------------------------------
Payment and Shipping:
Payment Methods (US only)
We prefer payment via Paypal.

Return Policy:
All products from Wennowww come with a 14days warranty or otherwise as said on invoice or on item. Beyond this period, please contact the manufacture. We will do our best to supply all necessory manufacture warranty information.

If you are not satisfied for any reason, please return item for a full refund minus shipping cost within 7 days after shipment delivered.

*Please noticed scratches, dents or other forms of cosmetic damage which can't be a return reason for the refurbished or used products.

All returns must include a vilid RMA#. You must send e-mail to us to obtain a Return Merchandise Authorizaion ("RMA") number within the guarantee return period for the products. We will not accept returns without prior RMA#. RMA# is only valid for 14 days. Customer should prominently display the RMA# on the shipping label of boxes containing the returned product.

Customer is solely responsible for all shipping/return-shipping cost. All returned products must be 100% complete, in re-saleable condition, and will include the original accessories.

Merchandise will be considered out of warranty if physical damage is found on returned items.

Shipping and handing will be calculated when you check out.

So far we only offer: Standard Ground service(2-7 Days). Urgent case please email to us to request better shipping service.