Pair of Gabriella Crespi Style Rattan Chairs, 20th Century Без бренда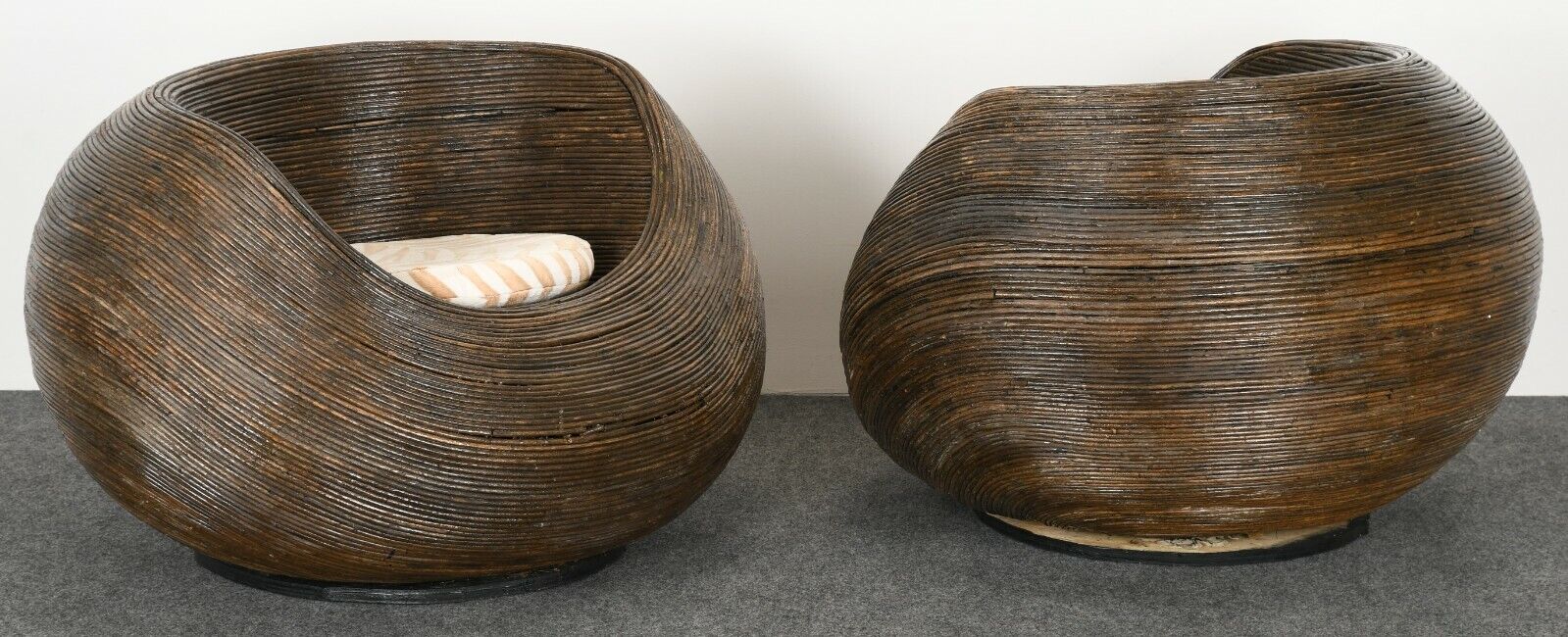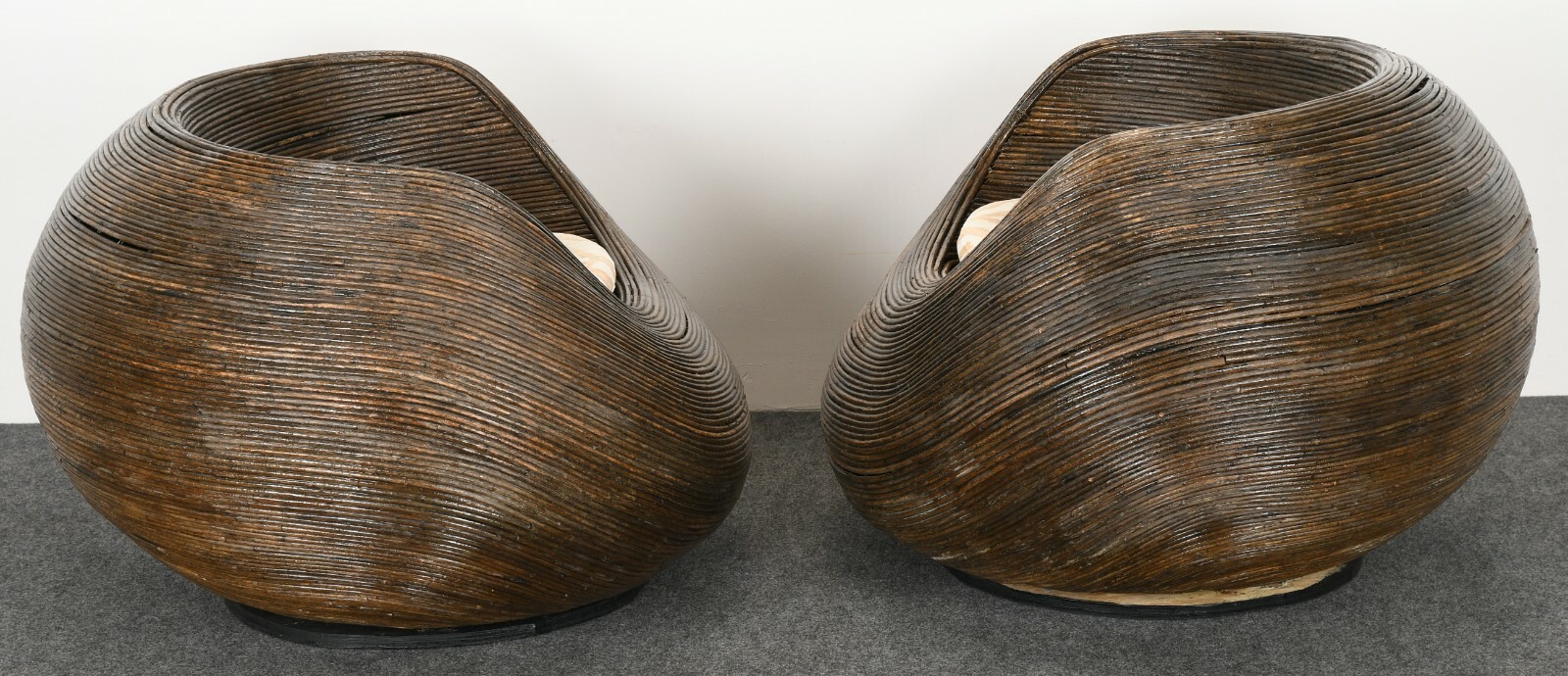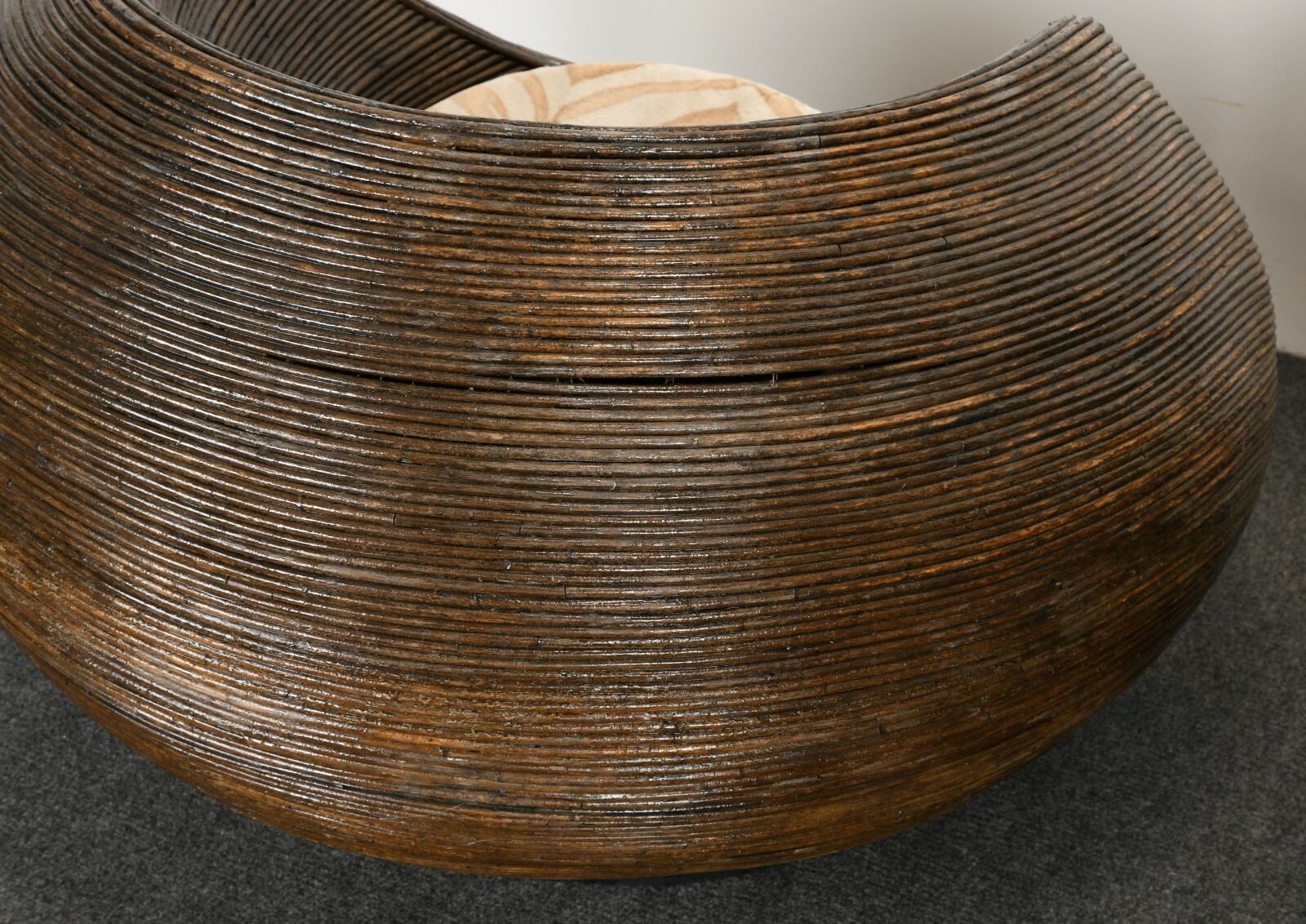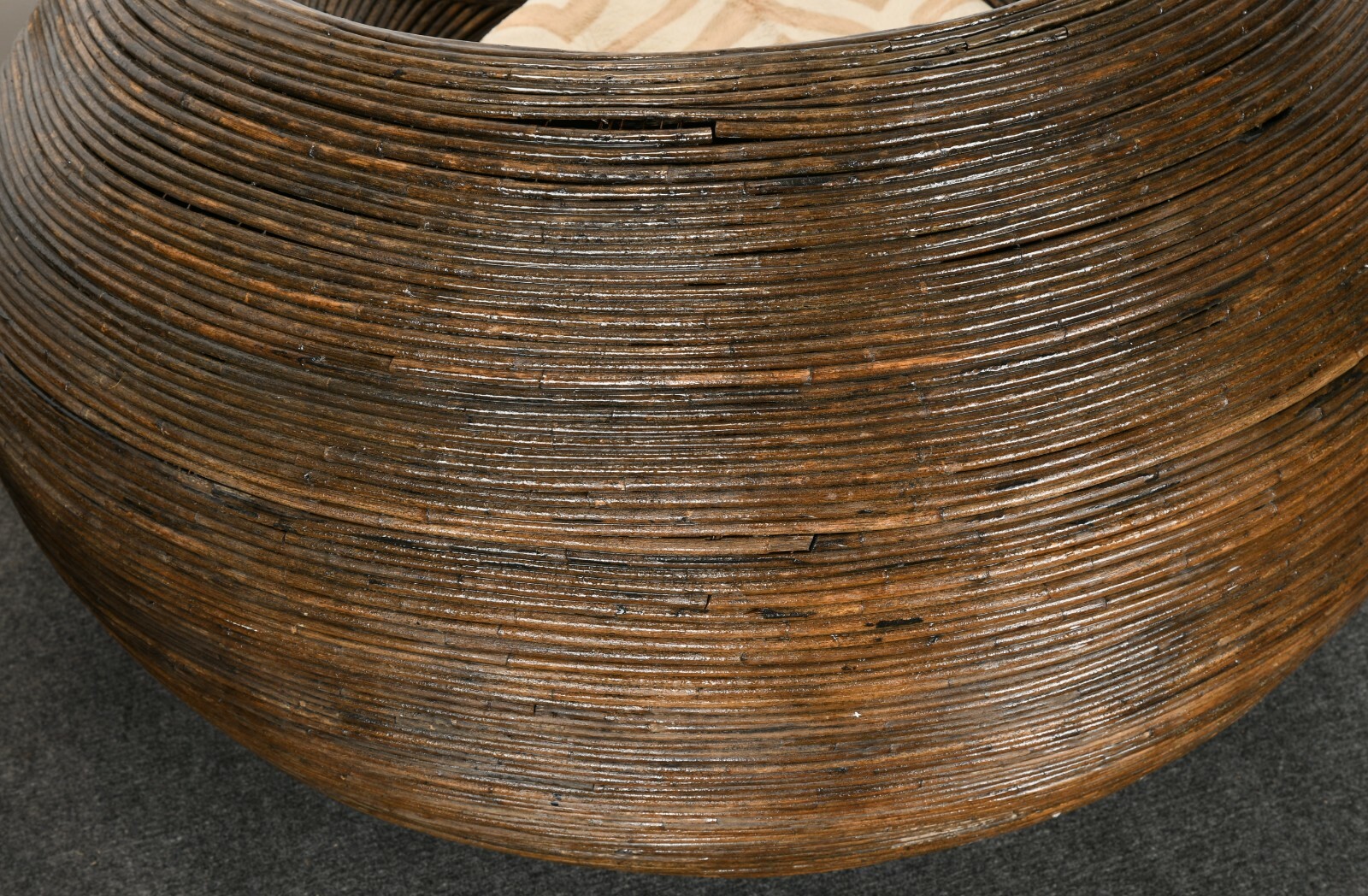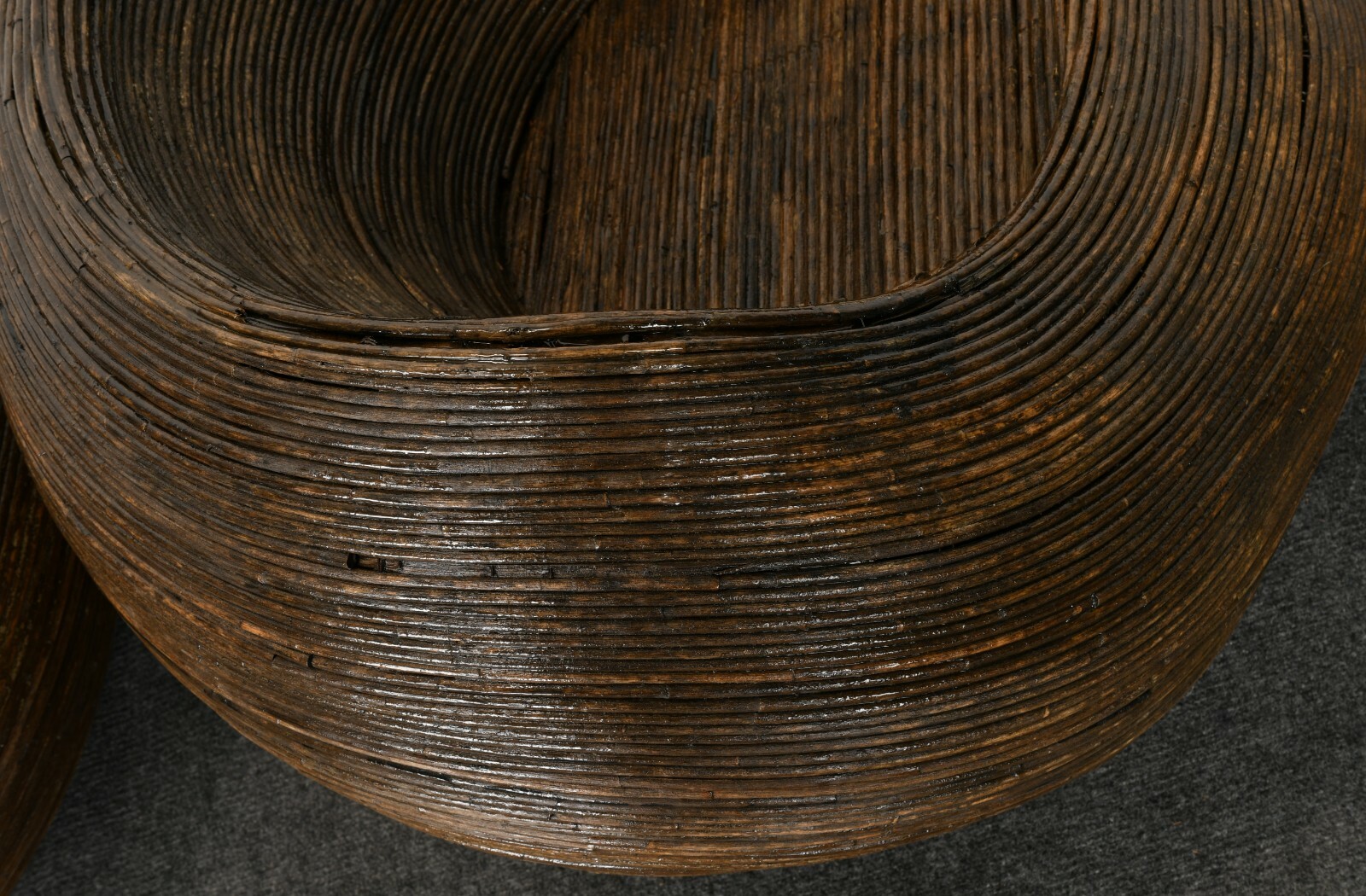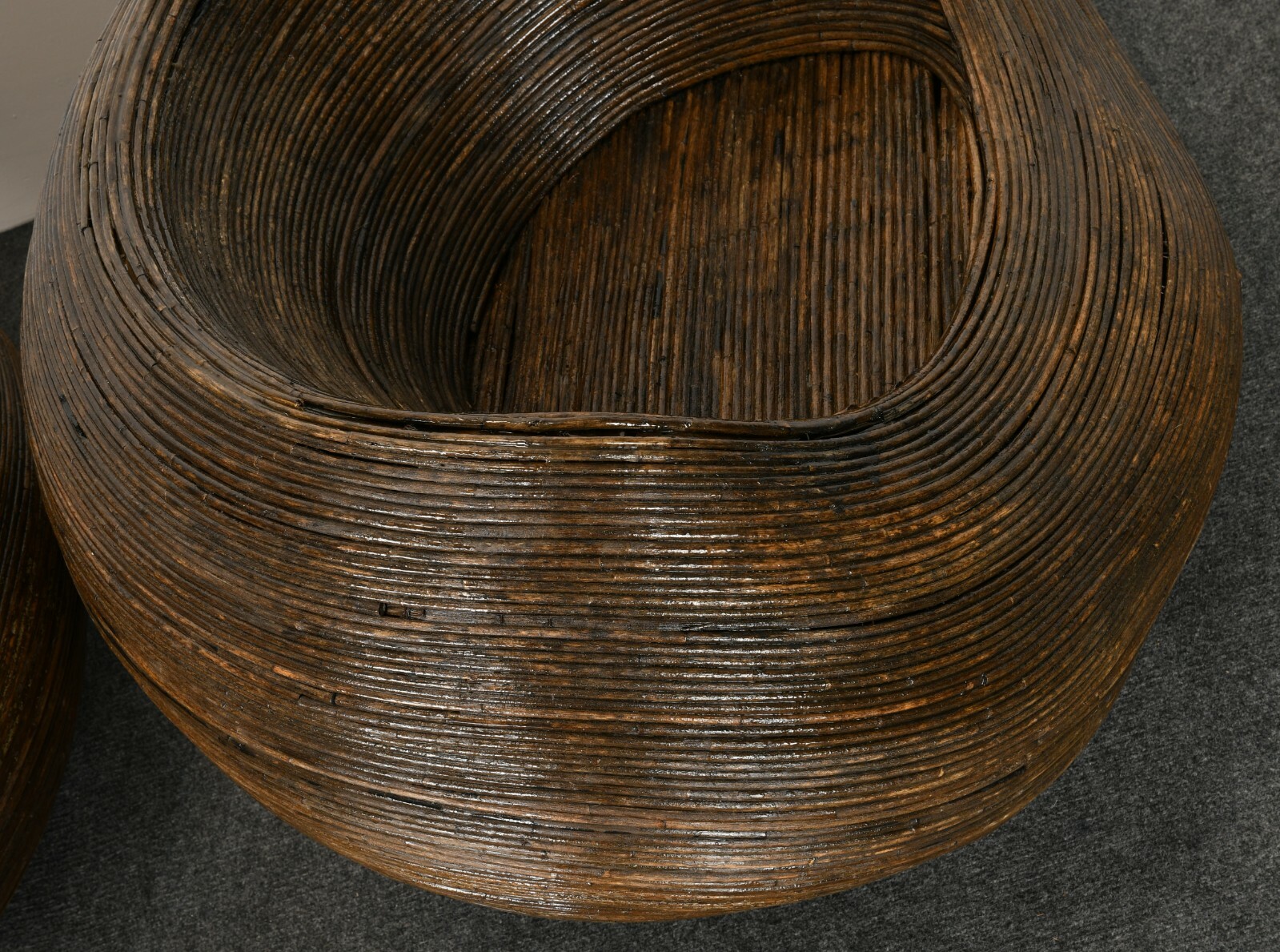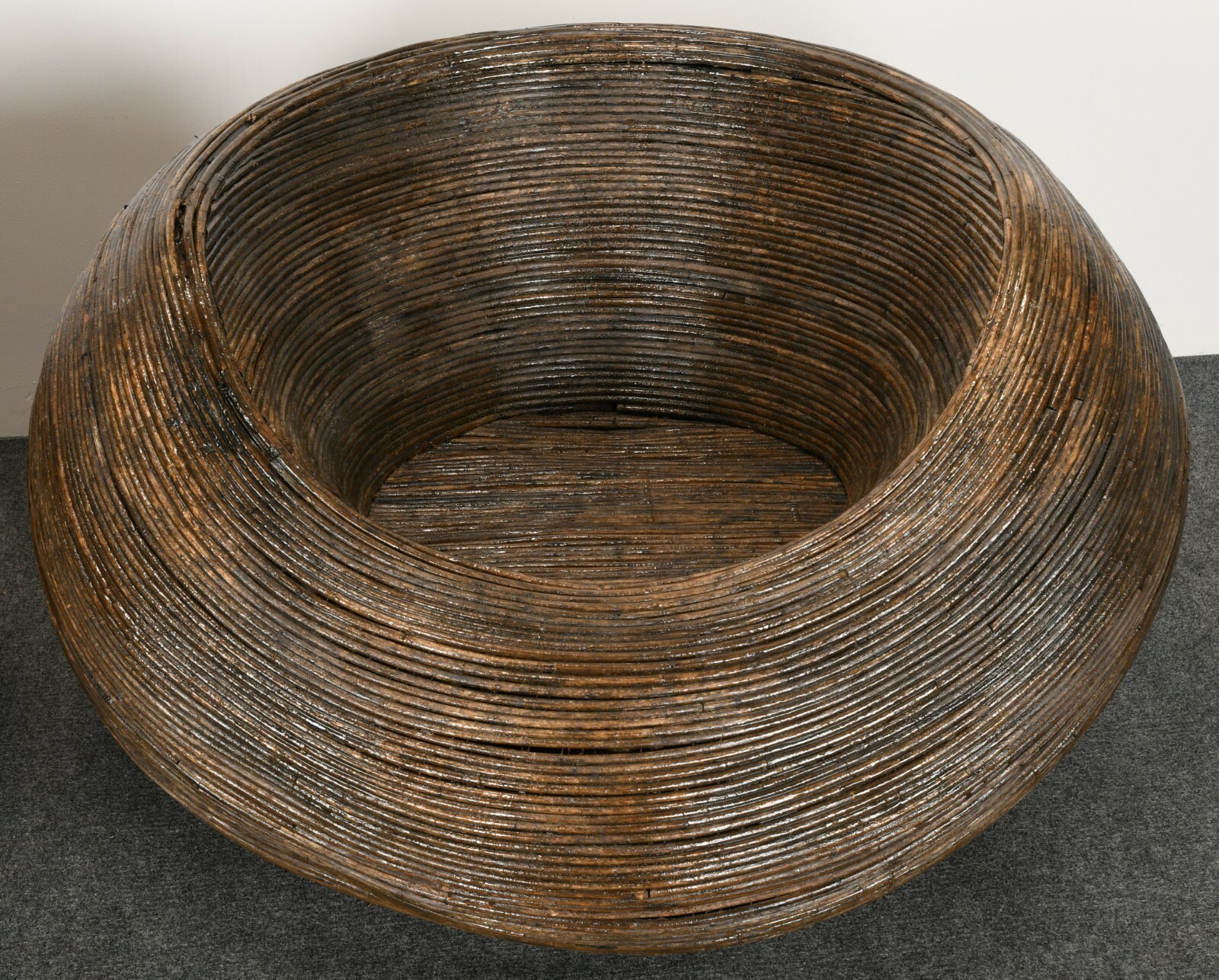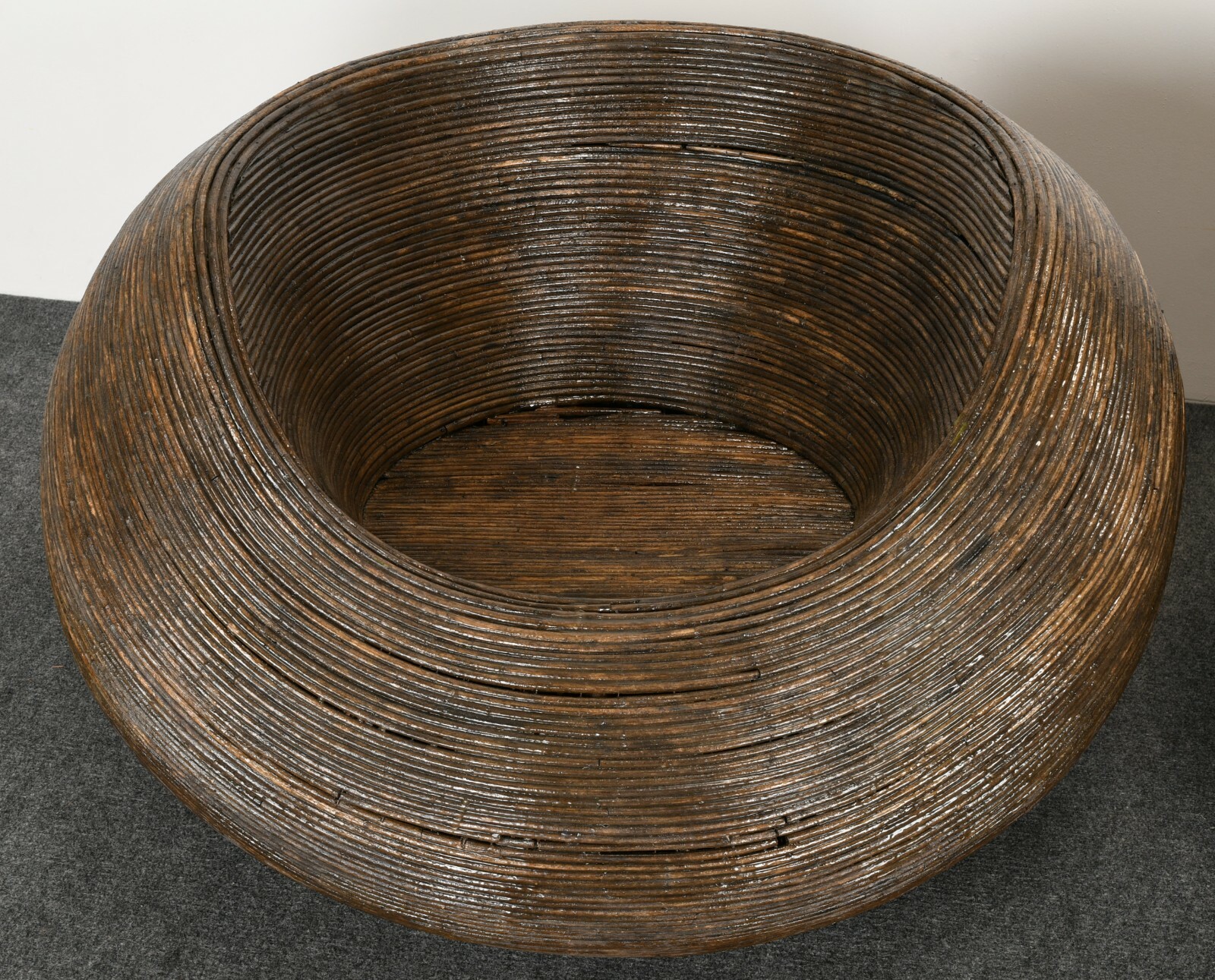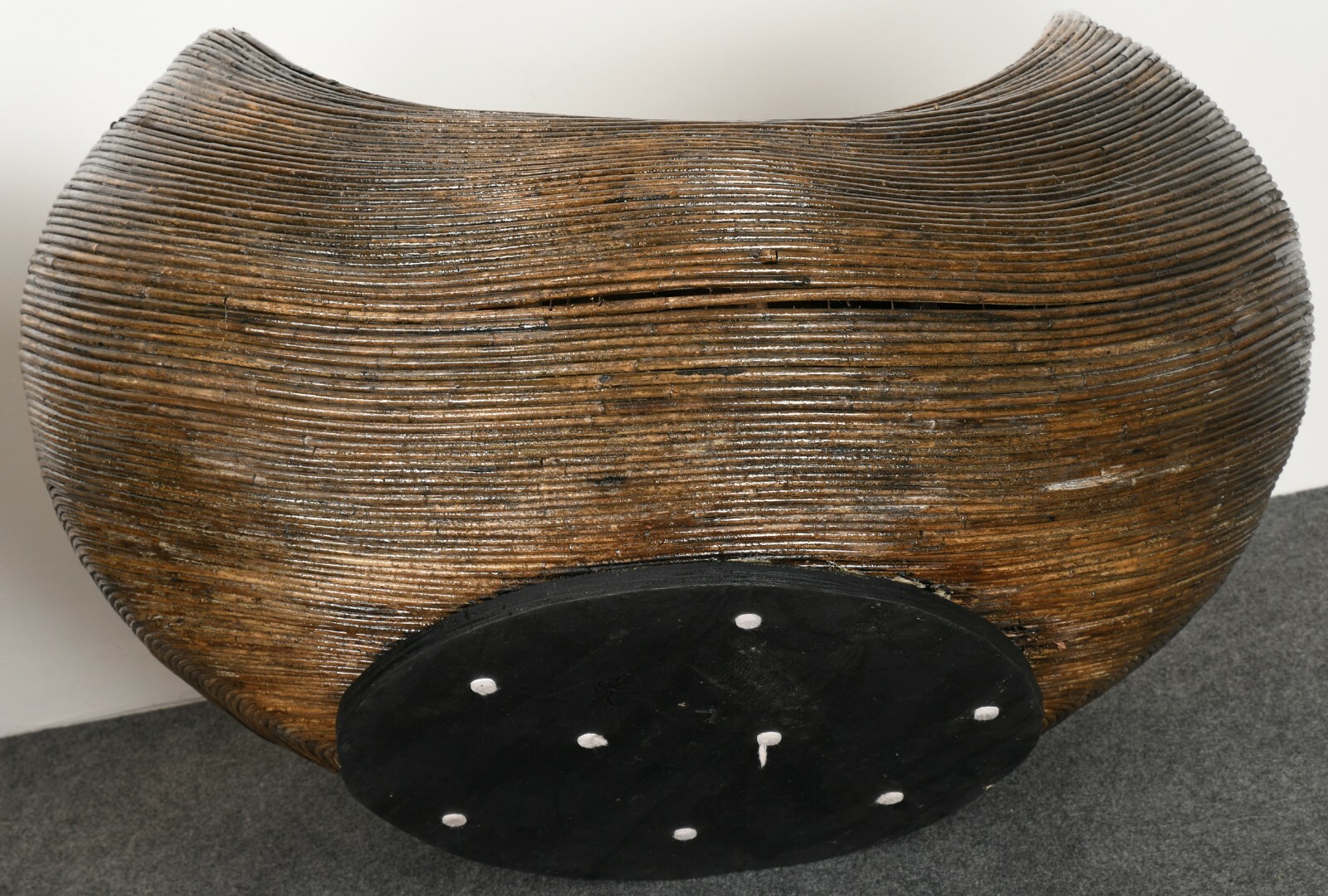 Характеристики
Material
Rattan, Upholstery
Original/Reproduction
Original
Time Period Manufactured
Post-1950
Featured Refinements
Pair of Chairs
Alternative Furnishings
8892 Pair of Gabriella Crespi Style Rattan Chairs, 20th Century
Description
Shipping costs are not included in purchase price.
A pair of Gabriella Crespi style rattan pod lounge chairs. These chairs have great style and we believe they are vintage but are unsure of age. Some damage to rattan, as shown in images, which may need restoration.
Dimensions: 25" H x 41" W x 36.75" D
IF YOU HAVE ANY DOUBTS OR QUESTIONS, PLEASE INQUIRE BEFORE BIDDING!
The majority of our furniture and accessory pieces are antique or vintage. Most times this means years of previous use, creating expected patina..... finish wear to edges and corners, minor nicks, stains, and scratches, old repairs, fading and tone variation in the finish from sun, cleaning, waxing, and natural elements in the air. We always do our best to portray the true appearance of the piece thru photographs and descriptive text, showing anything one might find distracting.
717.484.2225
Alternative Furnishings Inc
266 State Street
Hamburg, PA 19526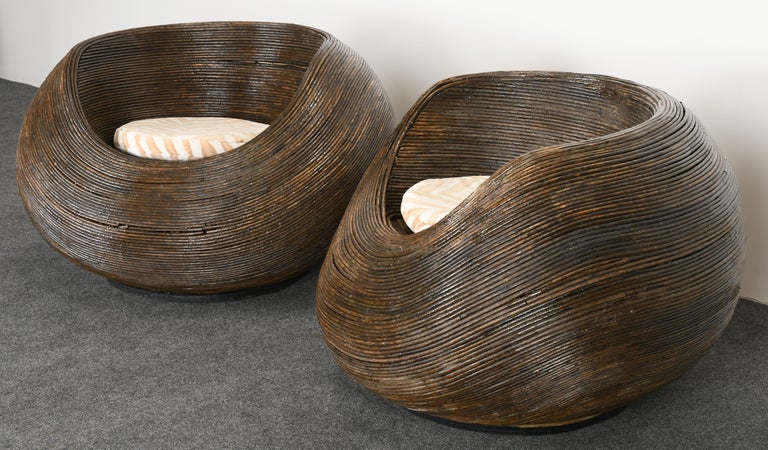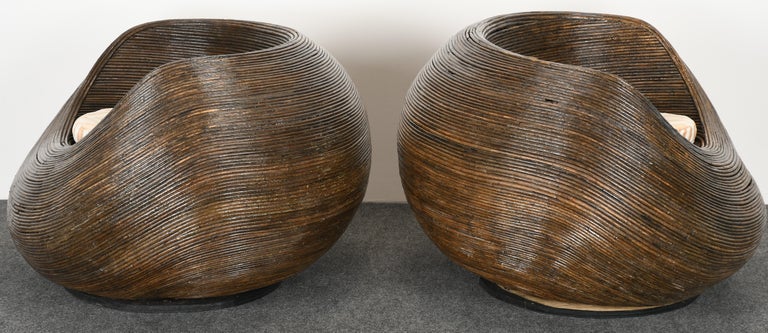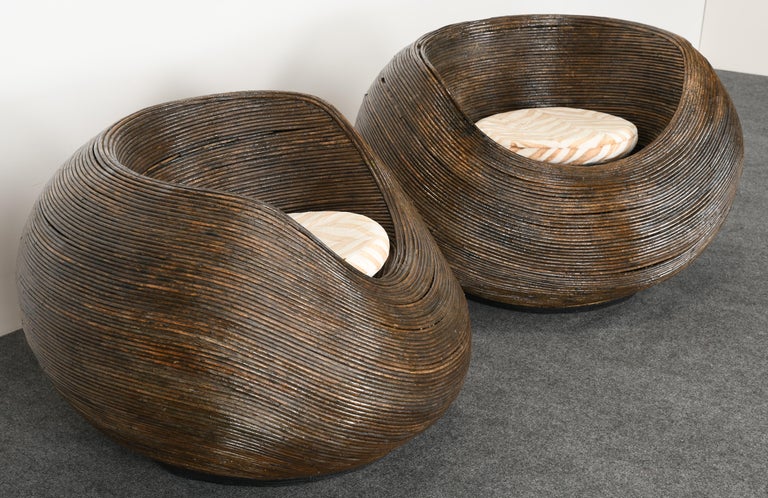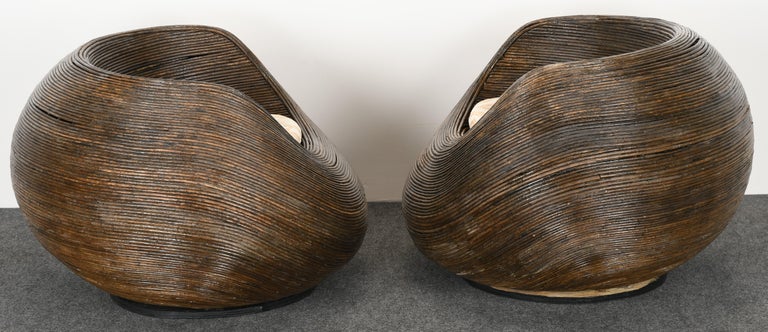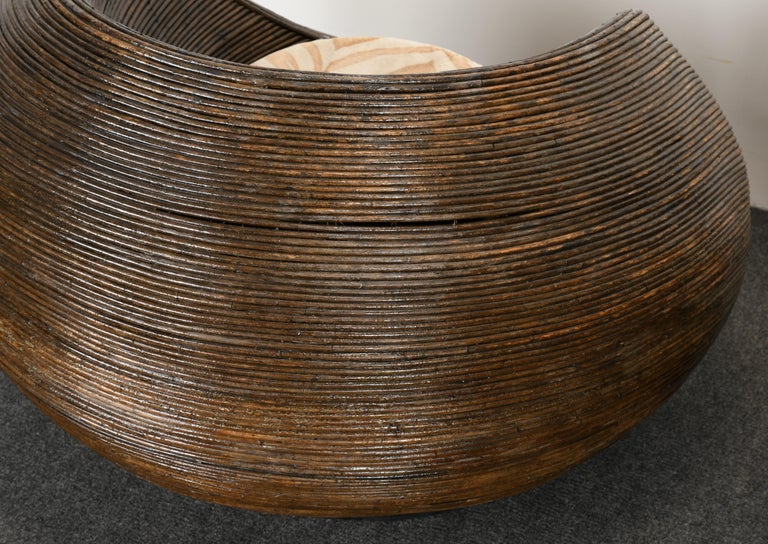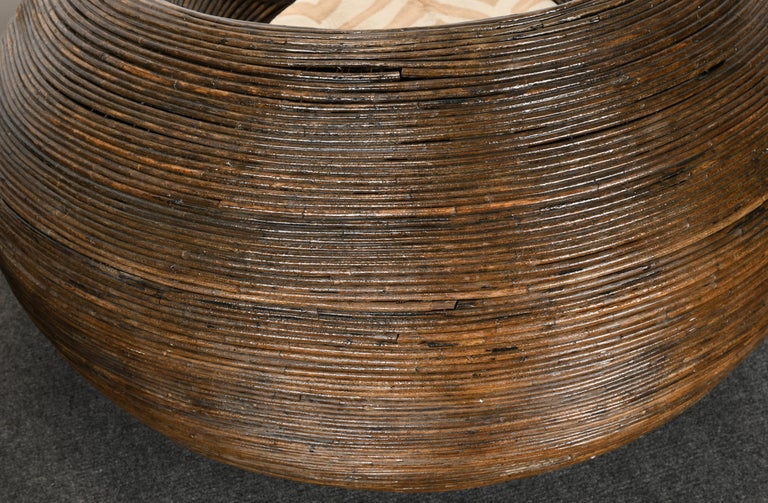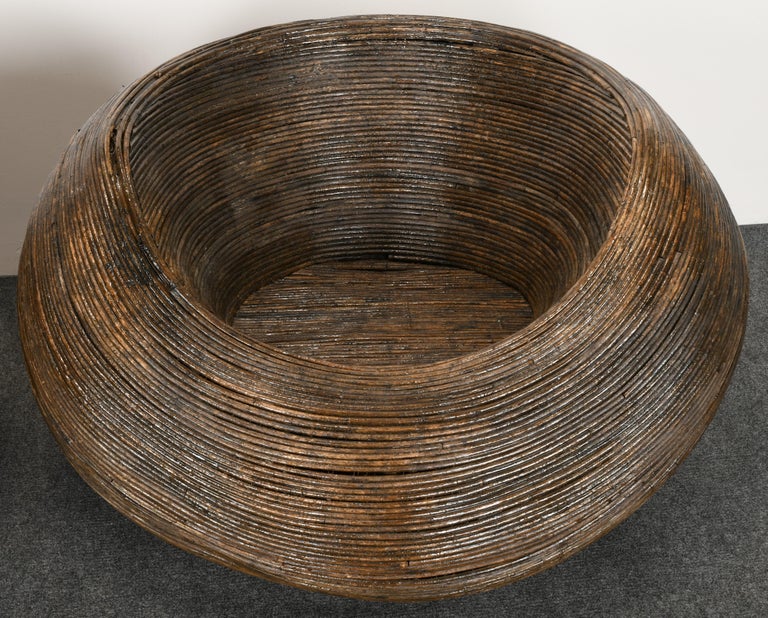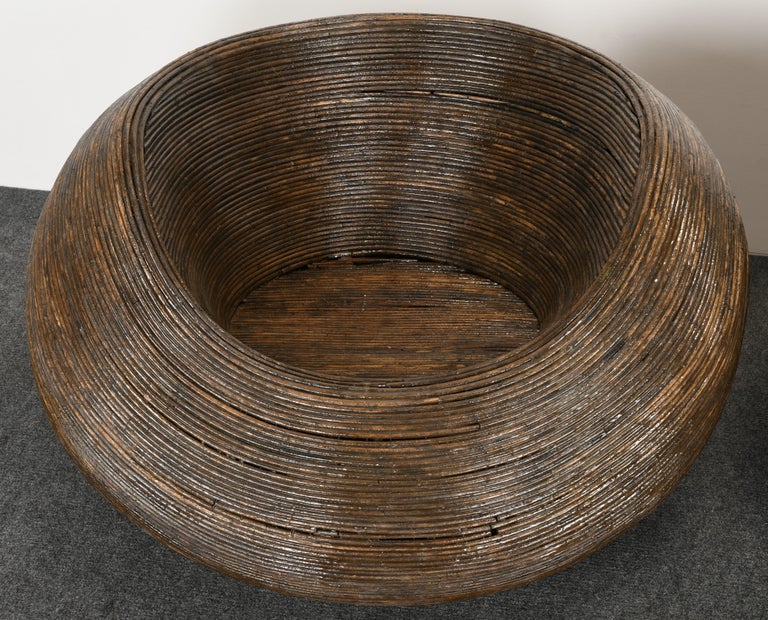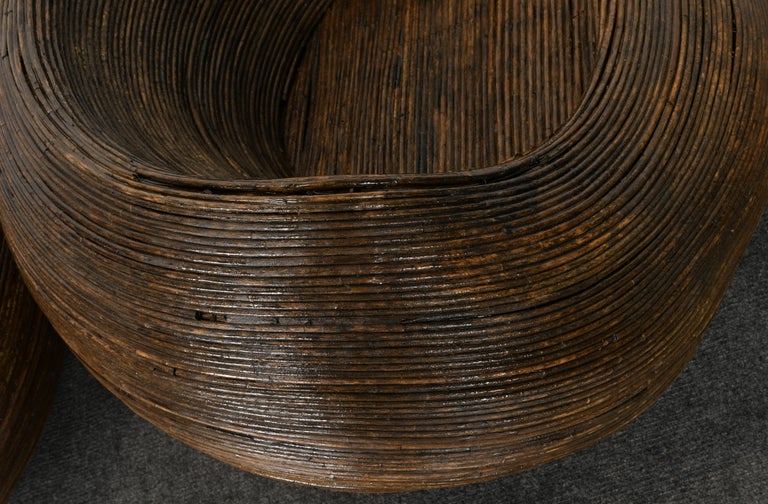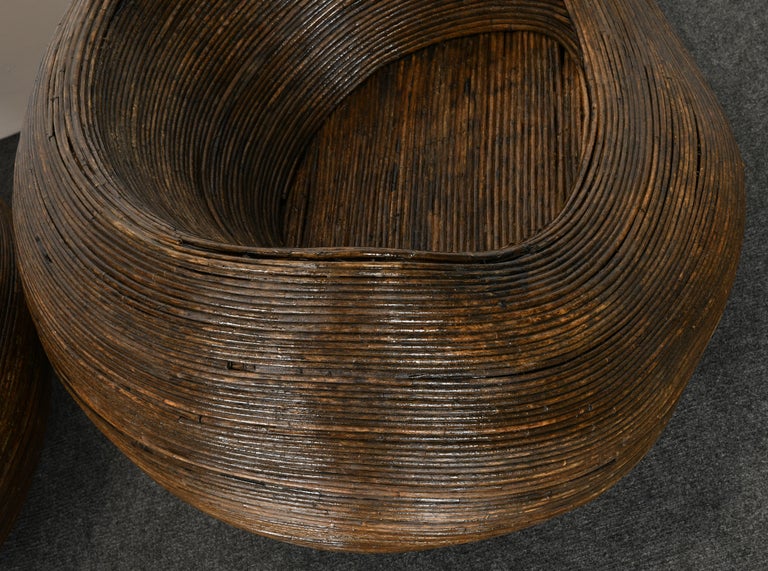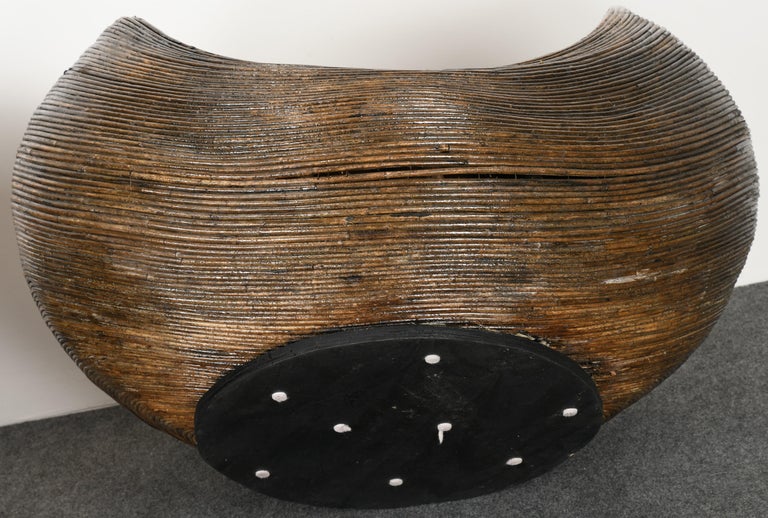 Shipping and Handling
ALL shipping arrangements are the responsibility of the buyer. However, we will assist in obtaining quotes from one of several shippers we are familiar with. Send us a message with your zip code, item number and any special considerations, such as stairs. If you approve quote, we forward your information or give you the contact information, depending on the particular shippers method. If you want to contact shippers directly, here are four we have dealt with, these are recommendations only, there is no affiliation.
Plycon Transportation Group 888.655.2664
Maildock freight shipping 717.274.6600
You are welcome to use any shipper or pickup item or items yourself from our storage. You MUST schedule an appointment prior to day of pickup. All shipping responsibilities are between the shipper and the buyer, insurance, packing, and scheduling. Remember, shipping is third party, so any issues of damage or delays are beyond our control and responsibility. By appointment only.
STORAGE
With prior arrangement we can store items for up to 60 days. After that $50 per month storage fee will be incurred.
Alternative Furnishings Inc
266 State Street
Hamburg, PA 19526
717.484.2225
Return Policy
NO RETURNS..... UNLESS WE SIGNIFICANTLY MISREPRESENT THE ITEM.
We give accurate descriptions thru text and images. We want our customers to be satisfied with their purchases.....SO PLEASE CONTACT US BEFORE BIDDING, if you have any questions, we would be glad to send any additional images or information.
CONTACT US AT
717.917.5322
717.484.2225
If calling, leave message with your contact information, and inventory item name and number we will get back to you ASAP.
Payment
We accept Paypal, Visa, Mastercard, Discover and American Express. Payment must be received within 3 days of auctions closing. PA residents or pickups must pay 6% sales tax unless they can provide a copy of their valid tax id number and a signed PA tax exemption form. We can be contacted at: 717.917.5322 or 717.484.2225