RALPH LAUREN RALPH 42 LONG BLACK FIVE BUTTON DOUBLE BREASTED TRENCH COAT Ralph Ralph Lauren Does Not Apply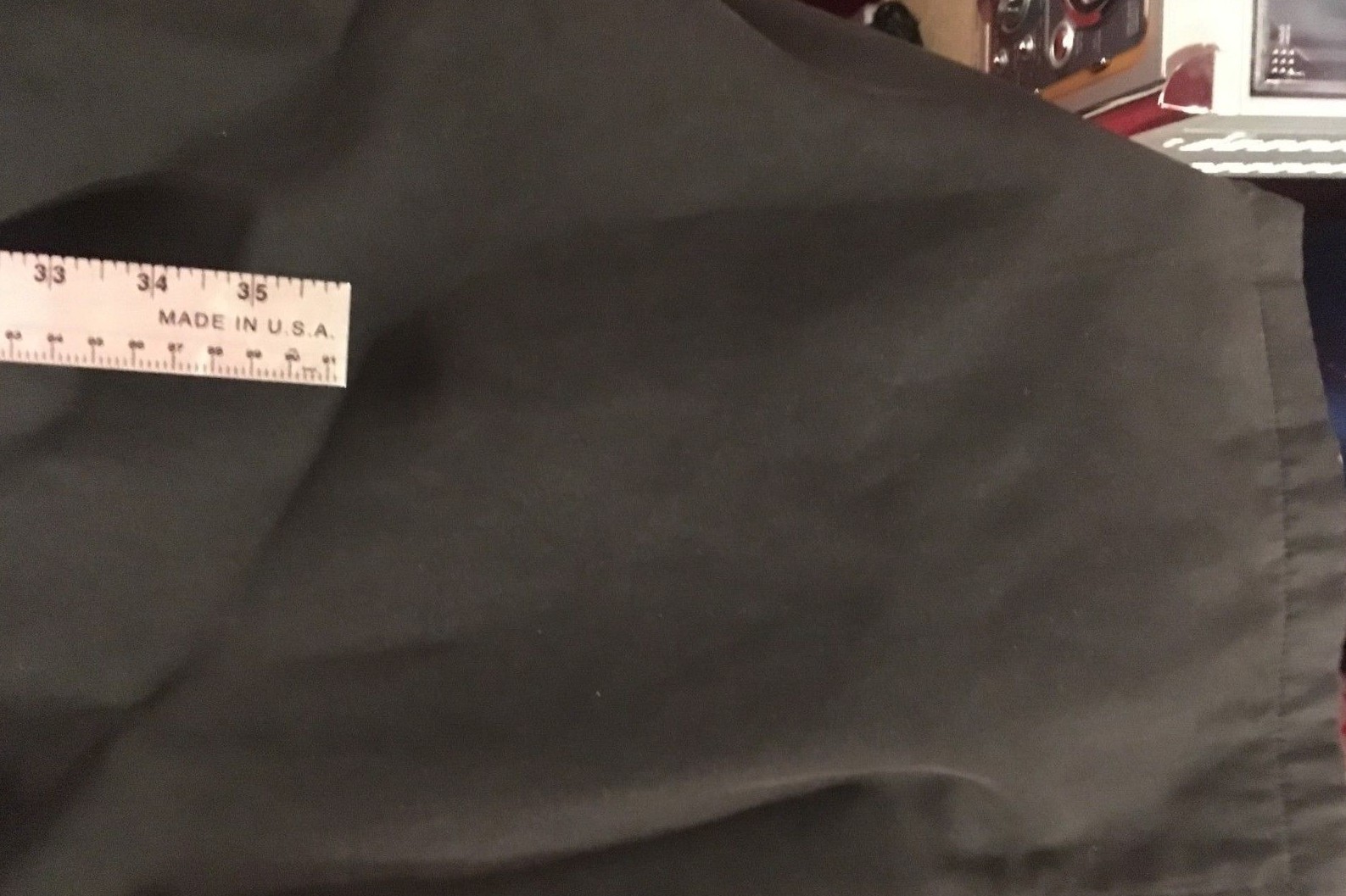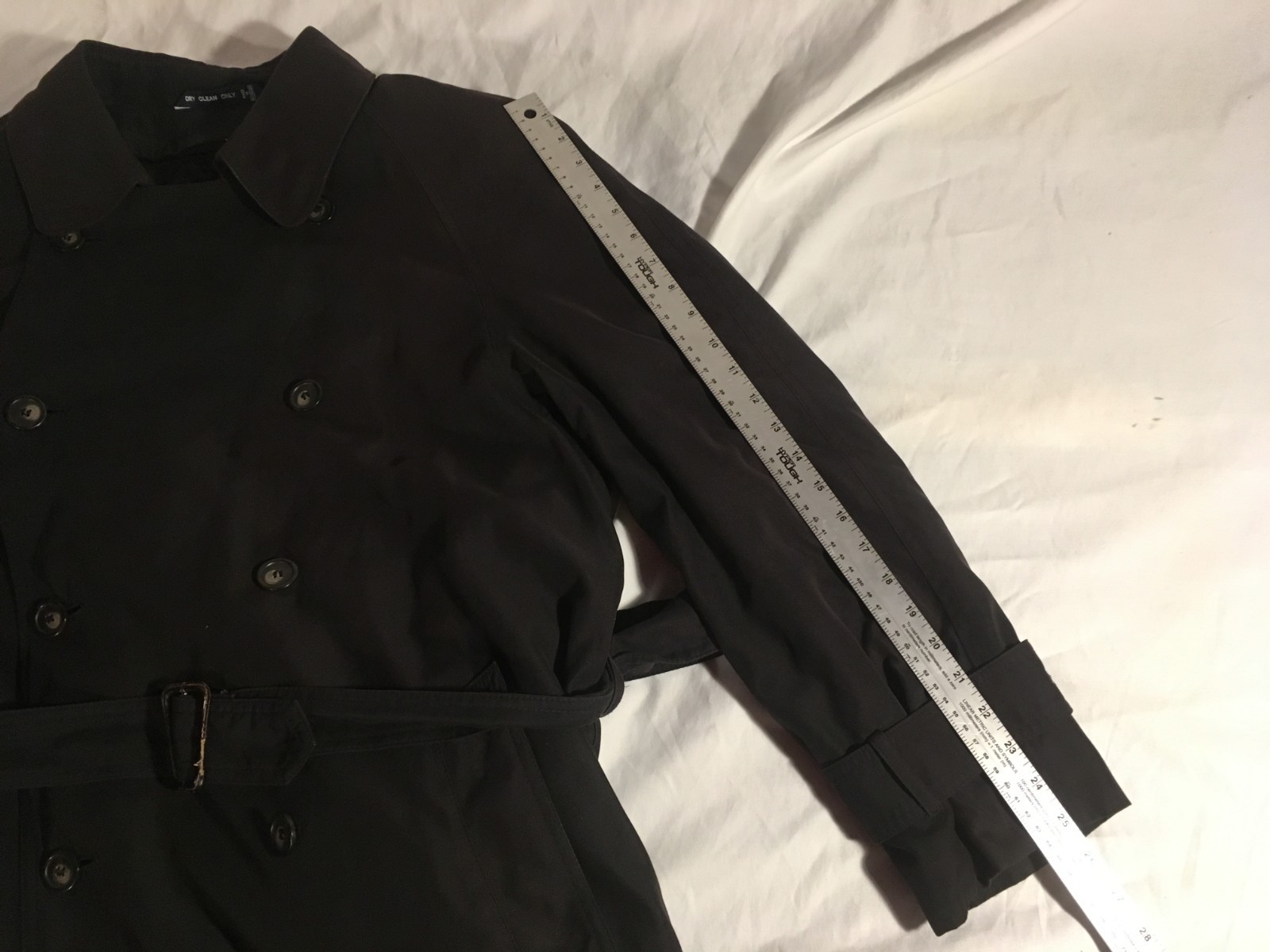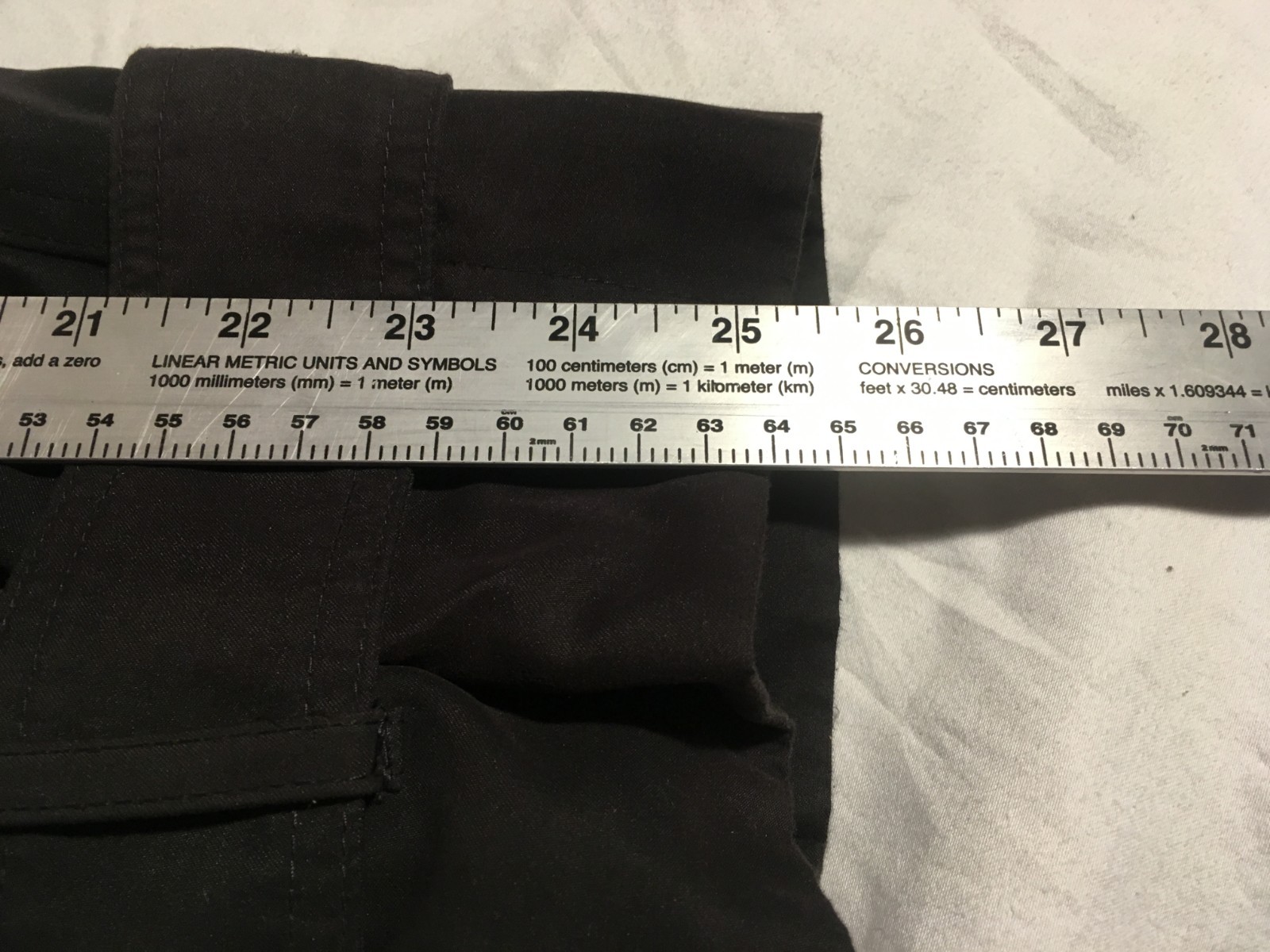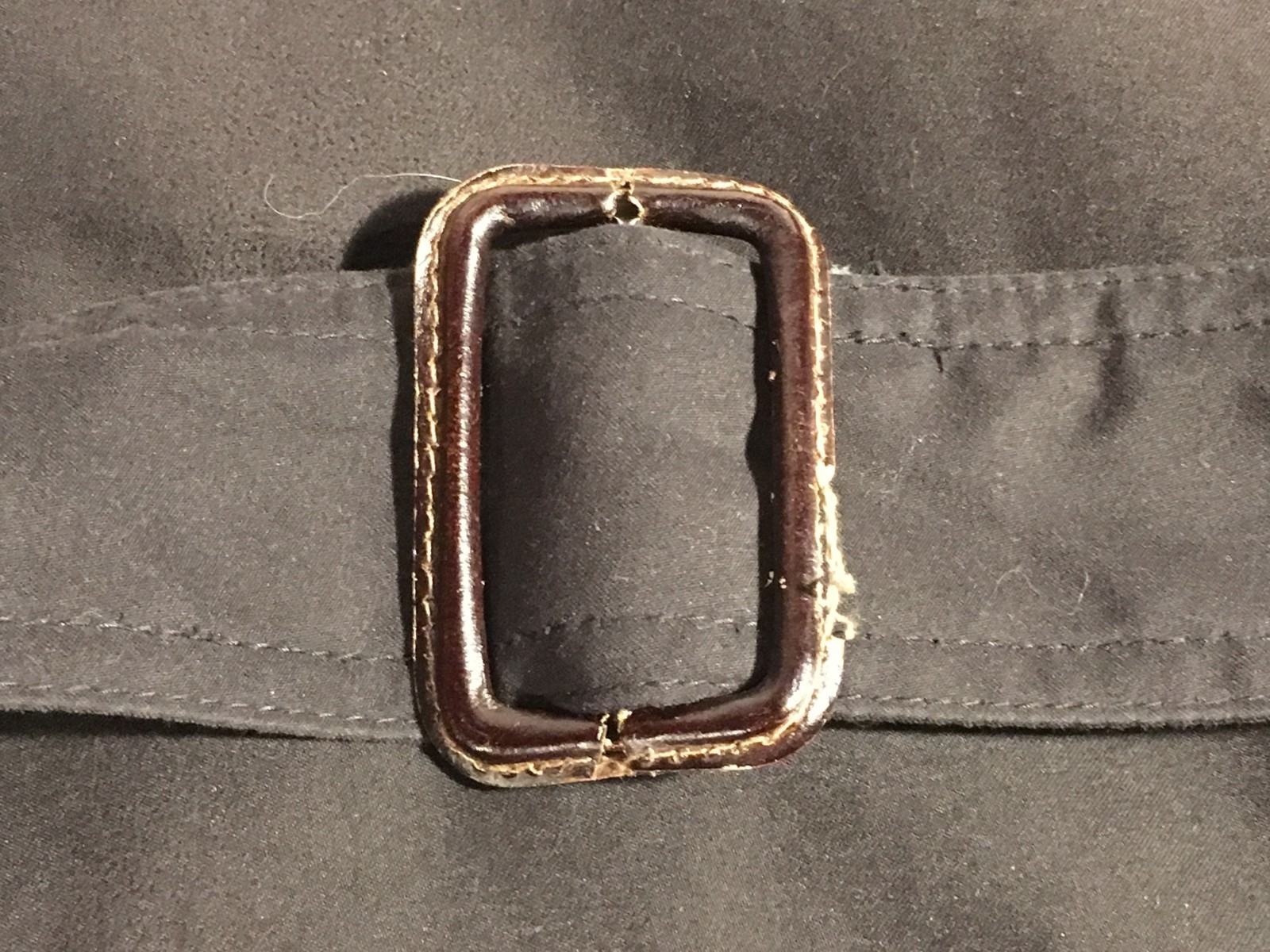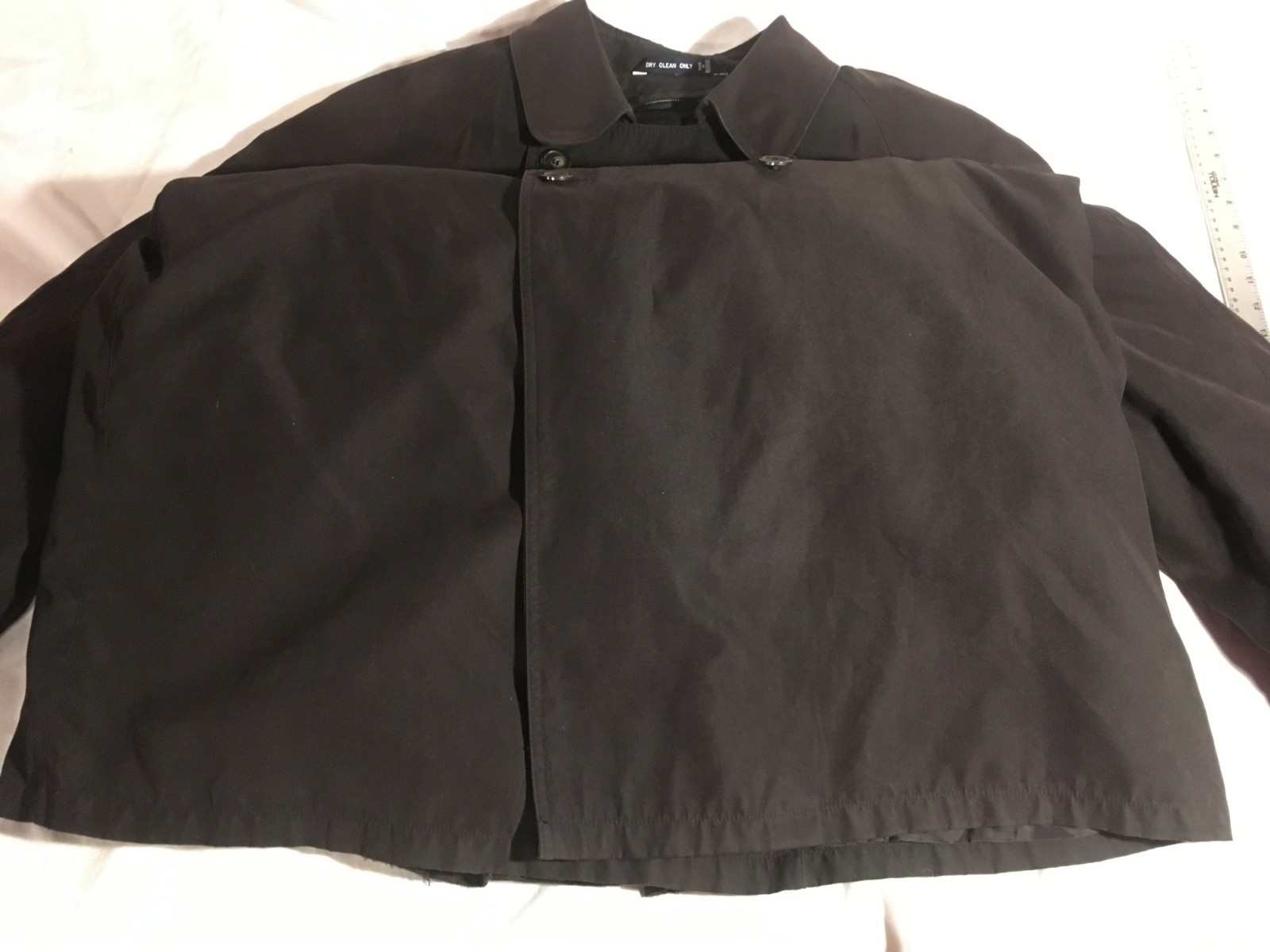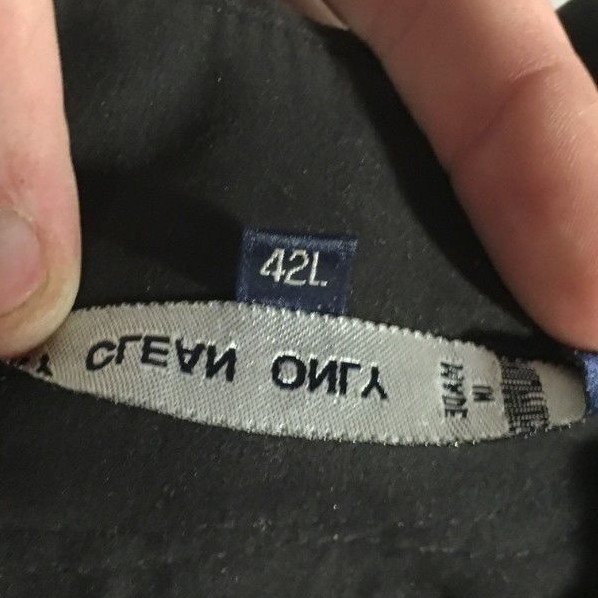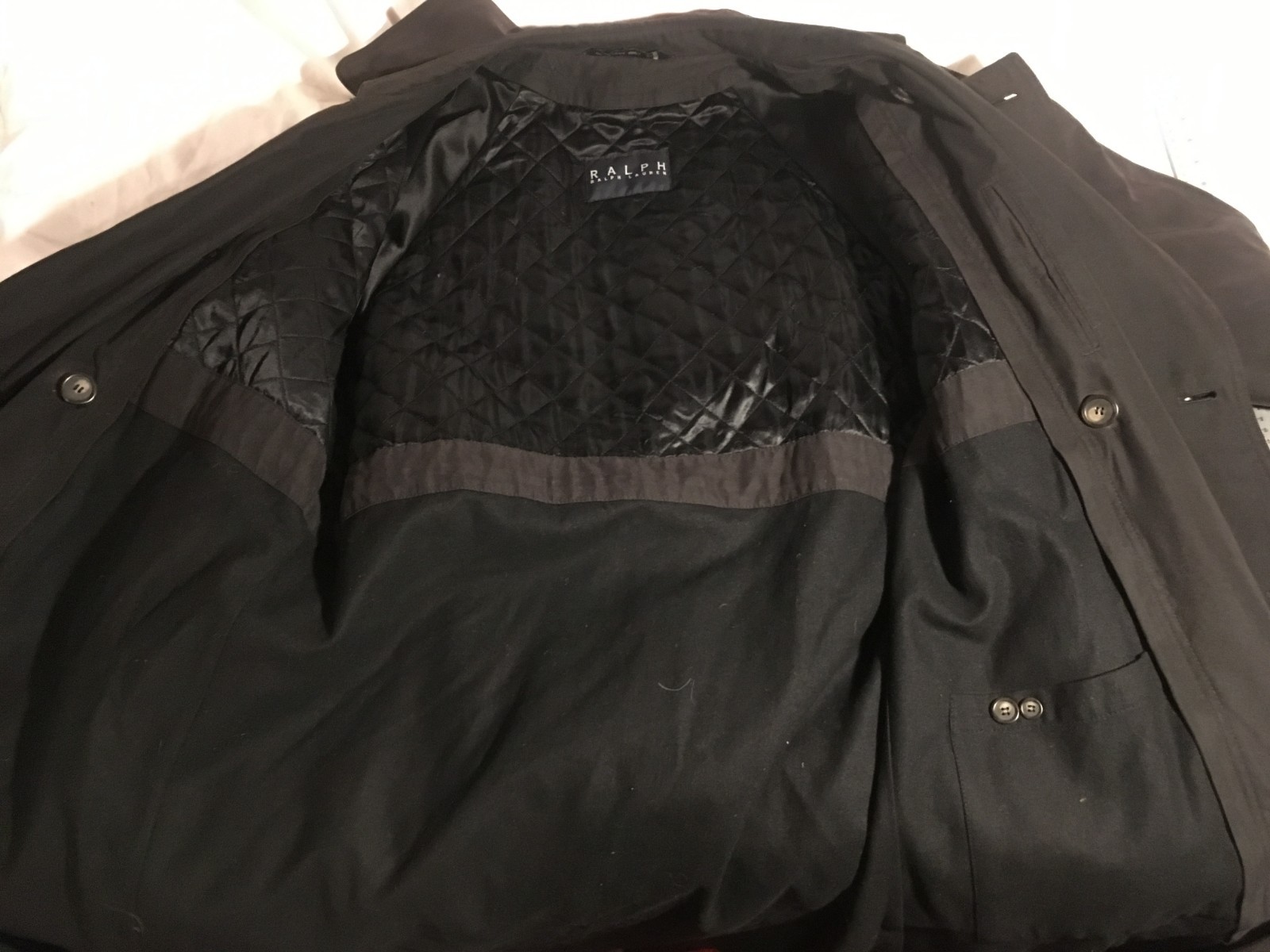 Бренд: Ralph Ralph Lauren
Размер: 42
Характеристики
Garment Care
Dry Clean Only
Our Jackets are 100 percent Authentic

RALPH LAUREN

, we take pride in selling some of the best Brands known in the Industry, Each Jacket have a size Label in each one of them , However we go one extra step and provide exact measurements in our pictures, we provide measurements for the Chest, arm length, and length. We wash each Jacket Twice, we will list every defect in our Auction. Each Top has been Inspected and although some have minor issues we pride our sales on showing every Inch in our pictures. Thank you for looking at our Store, we have sold over 2000 Jackets, and have feedback from our customers to back up our quality, please take a quick minute to check out our feedback for the Jackets we have sold.
CHECK OUT ALL MY OTHER Jackets IN MY EBAY STORE --> CLICK HERE
ITEM:
RALPH LAUREN RALPH 42 LONG BLACK FIVE BUTTON DOUBLE BREASTED TRENCH COAT
SIZE:
42 LONG
COLOR:
BLACK RALPH RALPH LAUREN TRENCH COAT
DEFECTS:
GENTLY USED IN EXCELLENT CONDITION
IF YOU FIND ANYTHING WRONG WITH THIS LISTING , PLEASE MESSAGE ME RIGHT AWAY AND I WILL FIX IT, OUR GOAL IS TO 100 PERCENT SATISFY YOU.
WE SEND TO INTERNATIONAL BUYERS IF THE ITEM QUALIFIES.
ALL MY STORE ITEMS CAN BE SENT INTERNATIONALLY THRU THE GLOBAL SHIPPING PROGRAM . BUYERS ARE RESPONSIBLE FOR ALL TAXES, AND ADDITIONAL COUNTRY REGULATED FEES. WE WILL SEND TO THE EBAY SHIPPING CENTER IN KENTUCKY AND EBAY WILL SEND IT TO YOUR ADDRESS IN YOUR COUNTRY EXCEPT RESTRICTED COUNTRIES, INTERNATIONAL BUYERS CANNOT BUY ANY MILITARY ITEMS IN MY STORE OR ANY RESTRICTED ITEMS THAT EBAY DEEMS RESTRICTED. THE GLOBAL SHIPPING PROGRAM IS A PROGRAM FOR INTERNATIONAL BUYERS TO PURCHASE FROM UNITED STATES SELLERS LIKE MYSELF, YOU SIMPLY CALL EBAY AND ENROLL.
Thank You for looking at my Store. I am a United States Army Veteran and our EBAY Store is Veteran Owned and we count on an honest transaction. We have a no hassle return Policy. It's really simple if you don't like it please return the item and I will issue you a refund. I have quickly learned that Customer Satisfaction is the number one Priority. My EBAY Store is open for Business and I invite everyone to take a quick look at what I have...Just click here and see all that I have CLICK HERE
We now ship every day to include SATURDAY AND SUNDAY… which means our carrier service now picks up 7 Days a week. If you BUY TODAY… your ITEM will get out no later than 72 hours after your purchase. It will have the best head start as it will be processed at the Denver Hub within 72 Hours of your purchase. Even if you buy at night your Item will be processed the next two mornings and will be at the Denver Hub WITHIN 72 HOURS.
We have Incredible FAST SHIPPING and again WE NOW SHIP ON SATURDAY AND SUNDAY. If you have any questions please MESSAGE ME... If you have any CONCERNS please MESSAGE ME. If you have any ISSUES with your Item please let me fix it. I count on your Business and in return I will give you an Honest Auction. I look forward to doing Business with you.