ROYAL DOULTON "CHRISTMAS MORN"~"BO PEEP "& "EVANGELINE" FIGURINE'S ~ Без бренда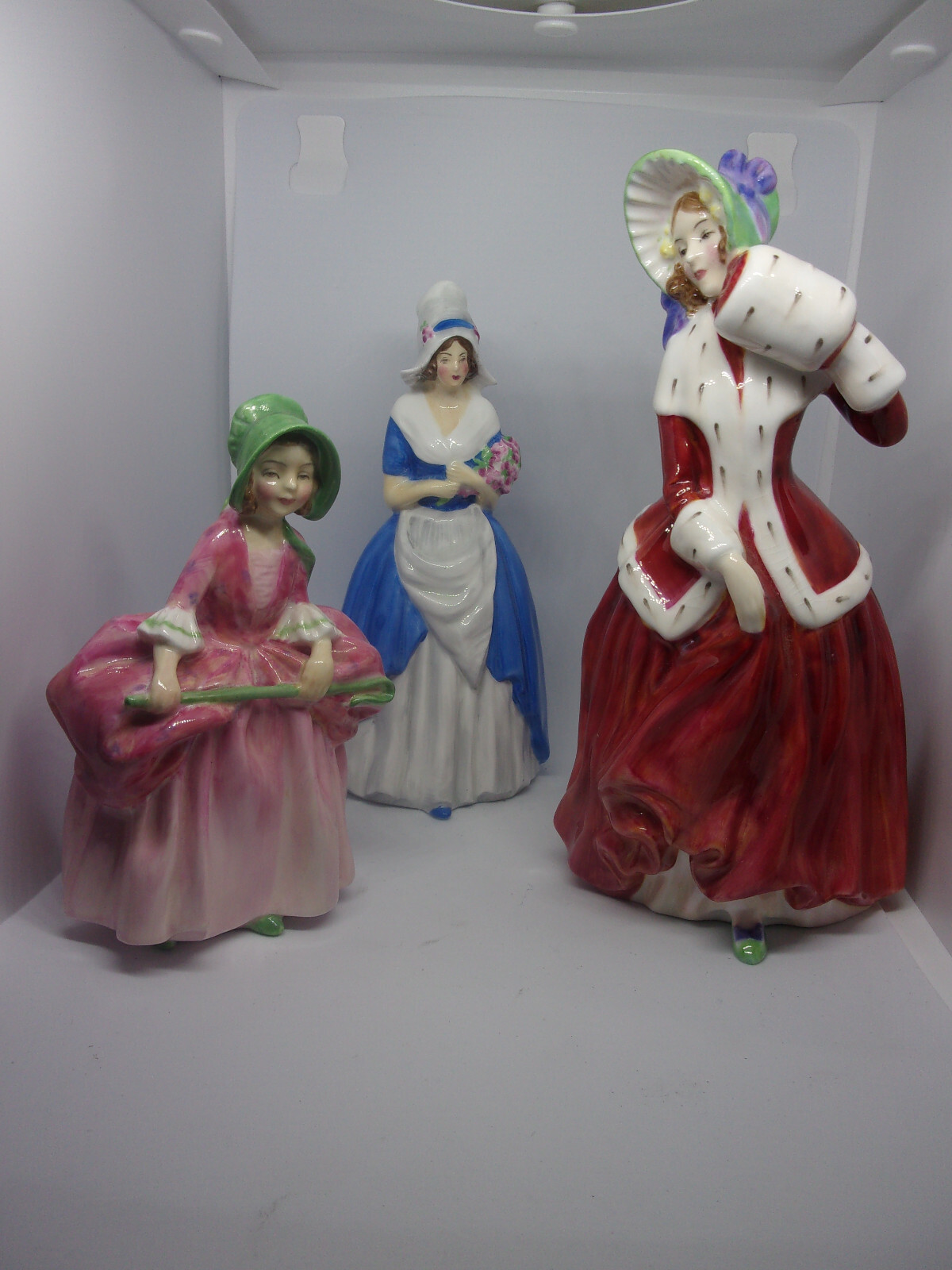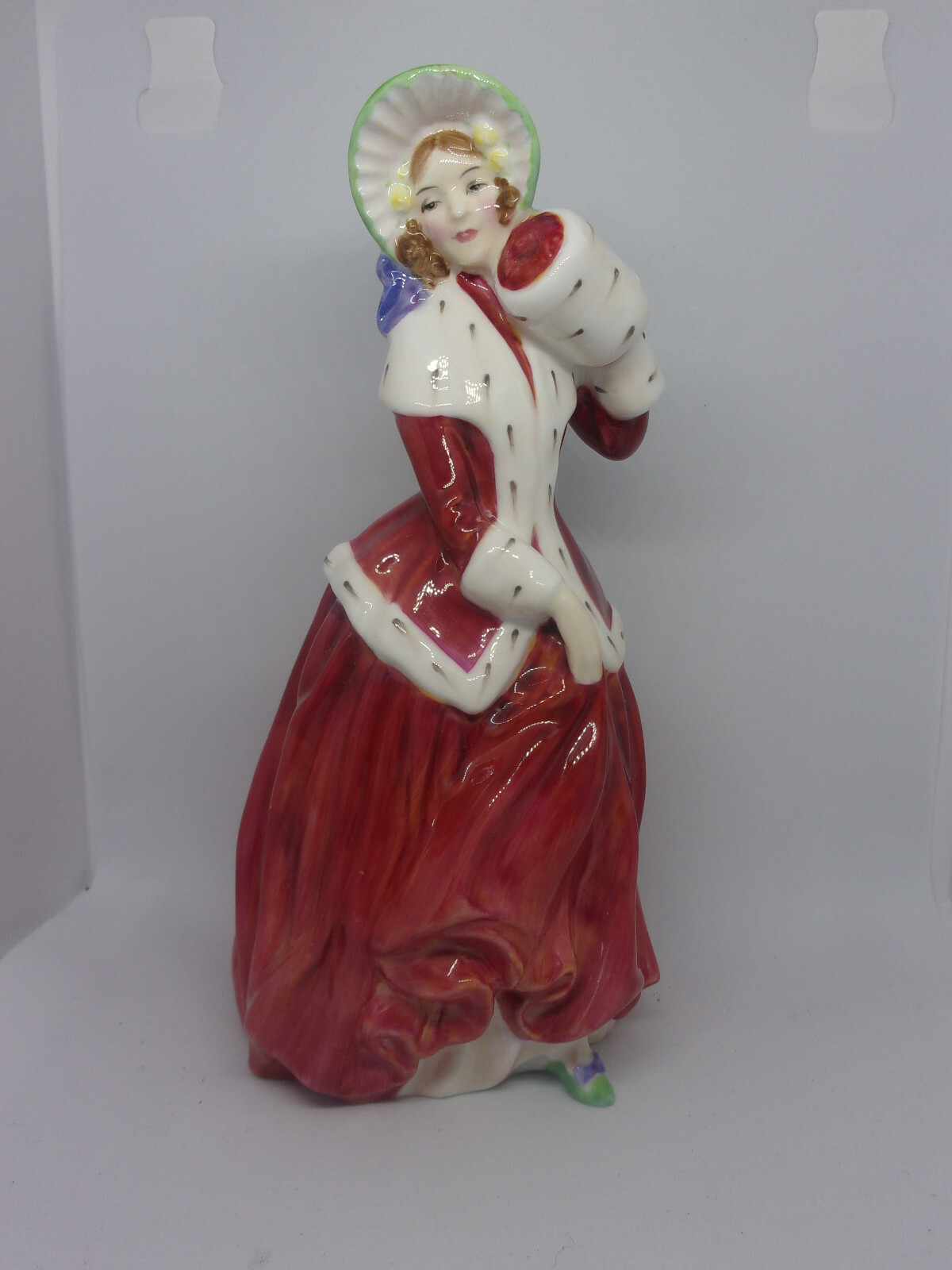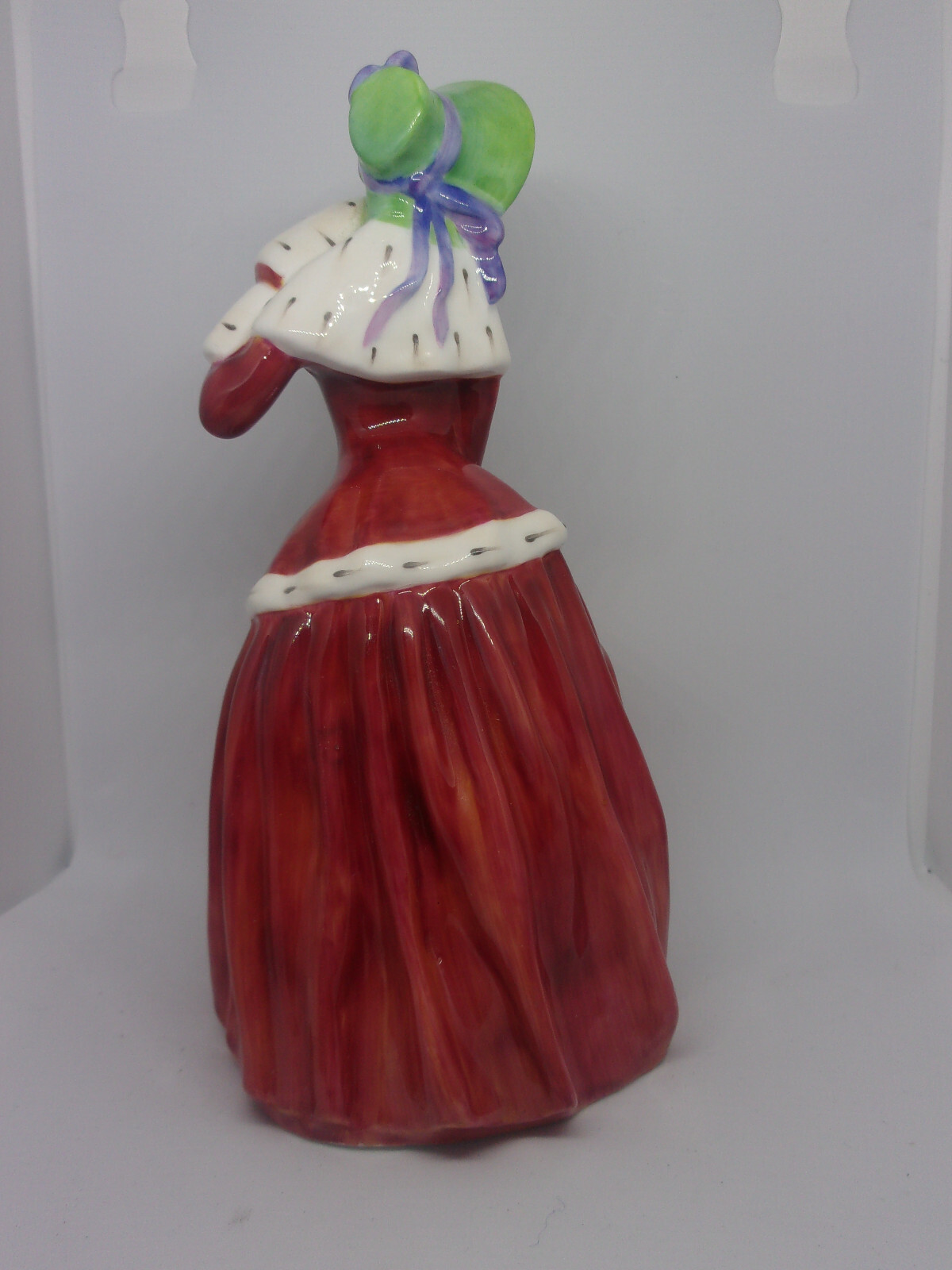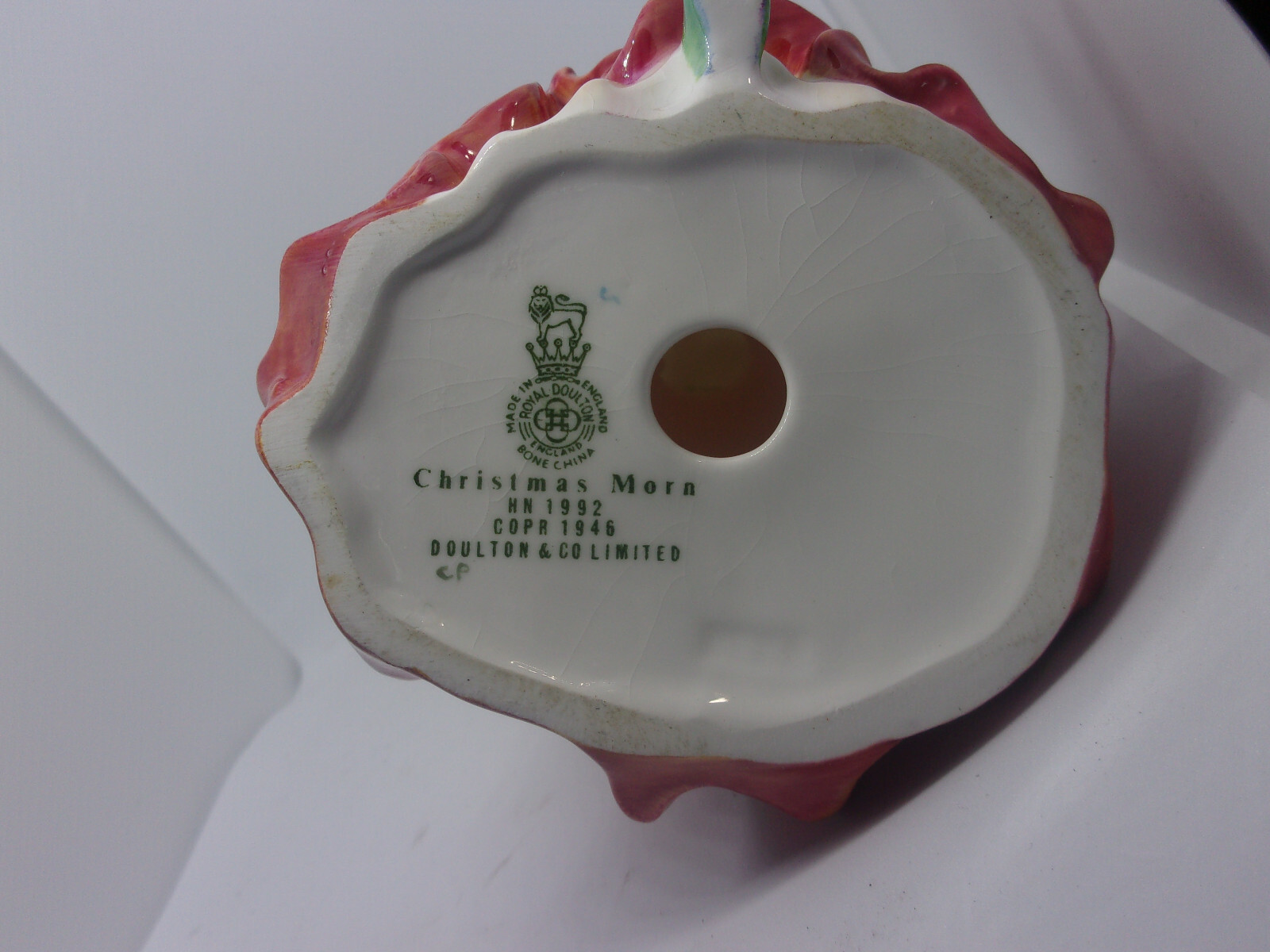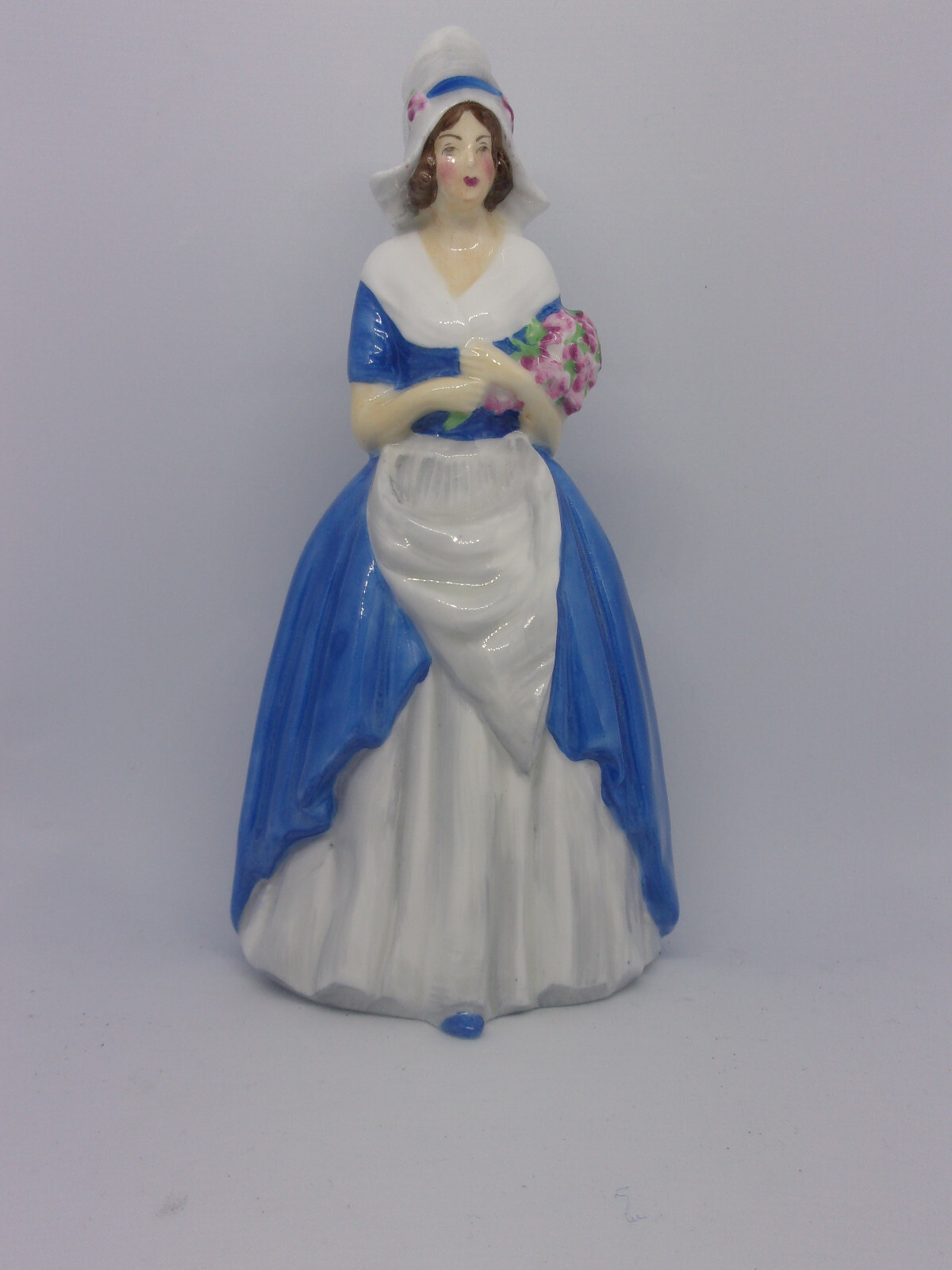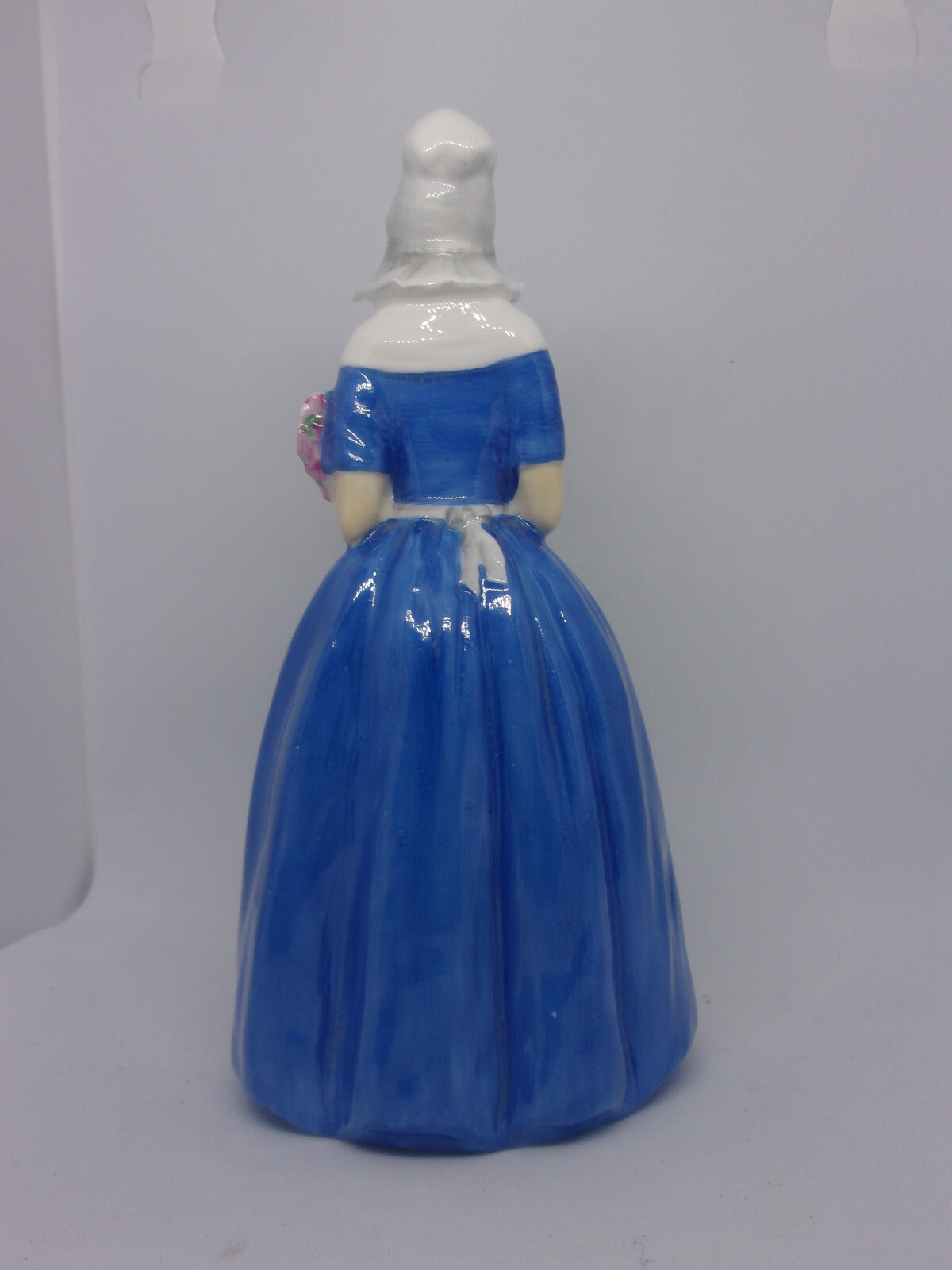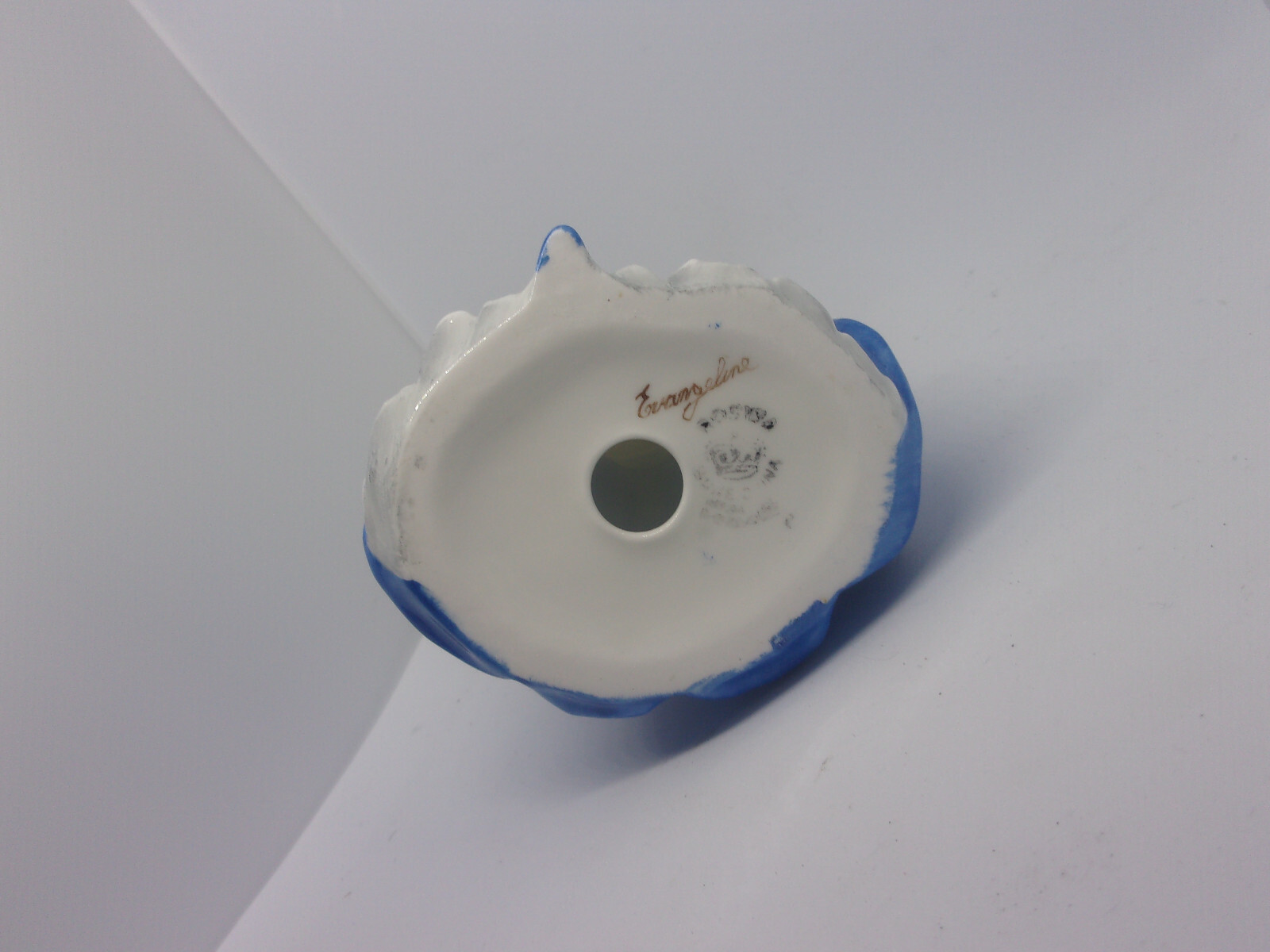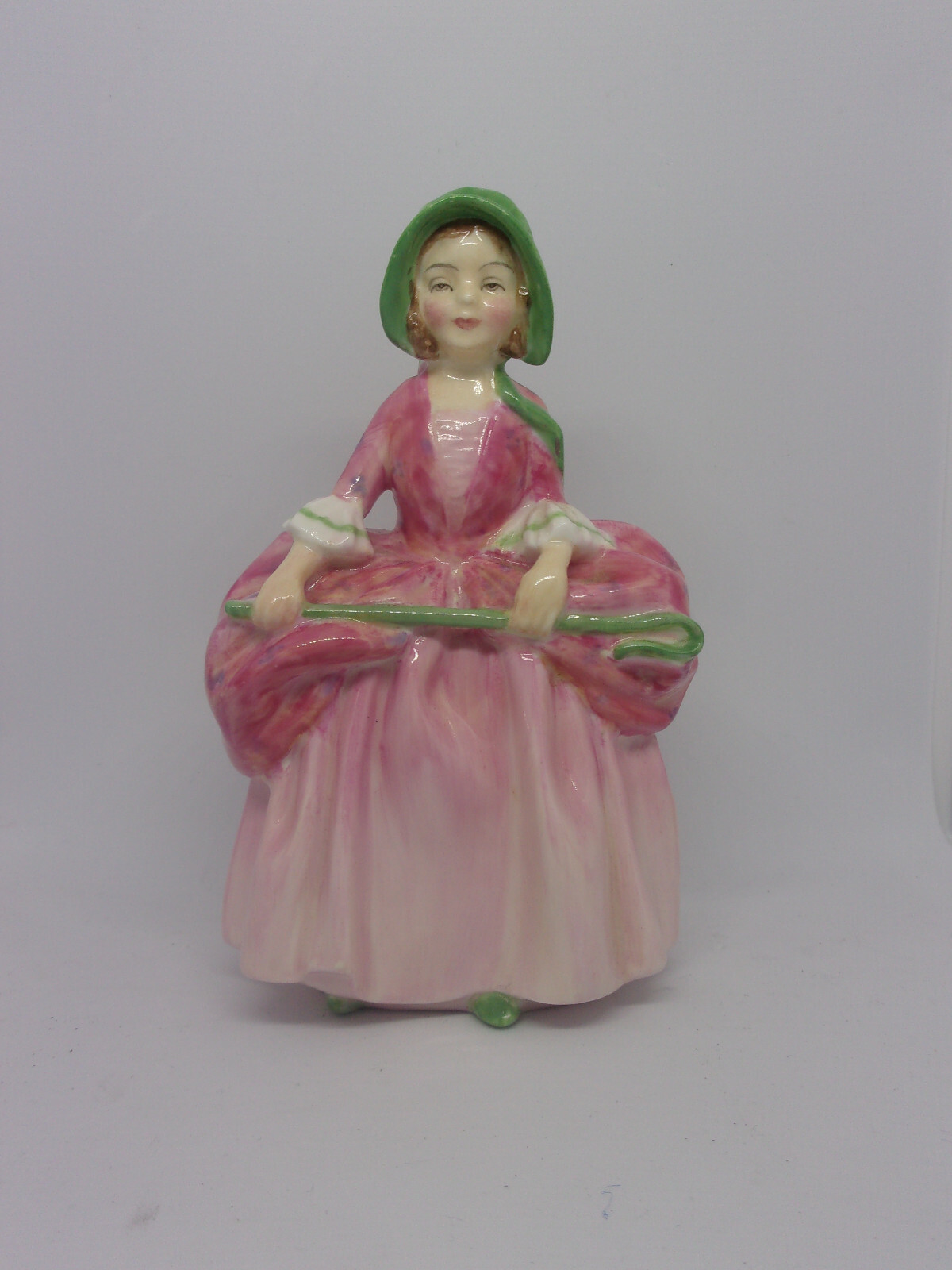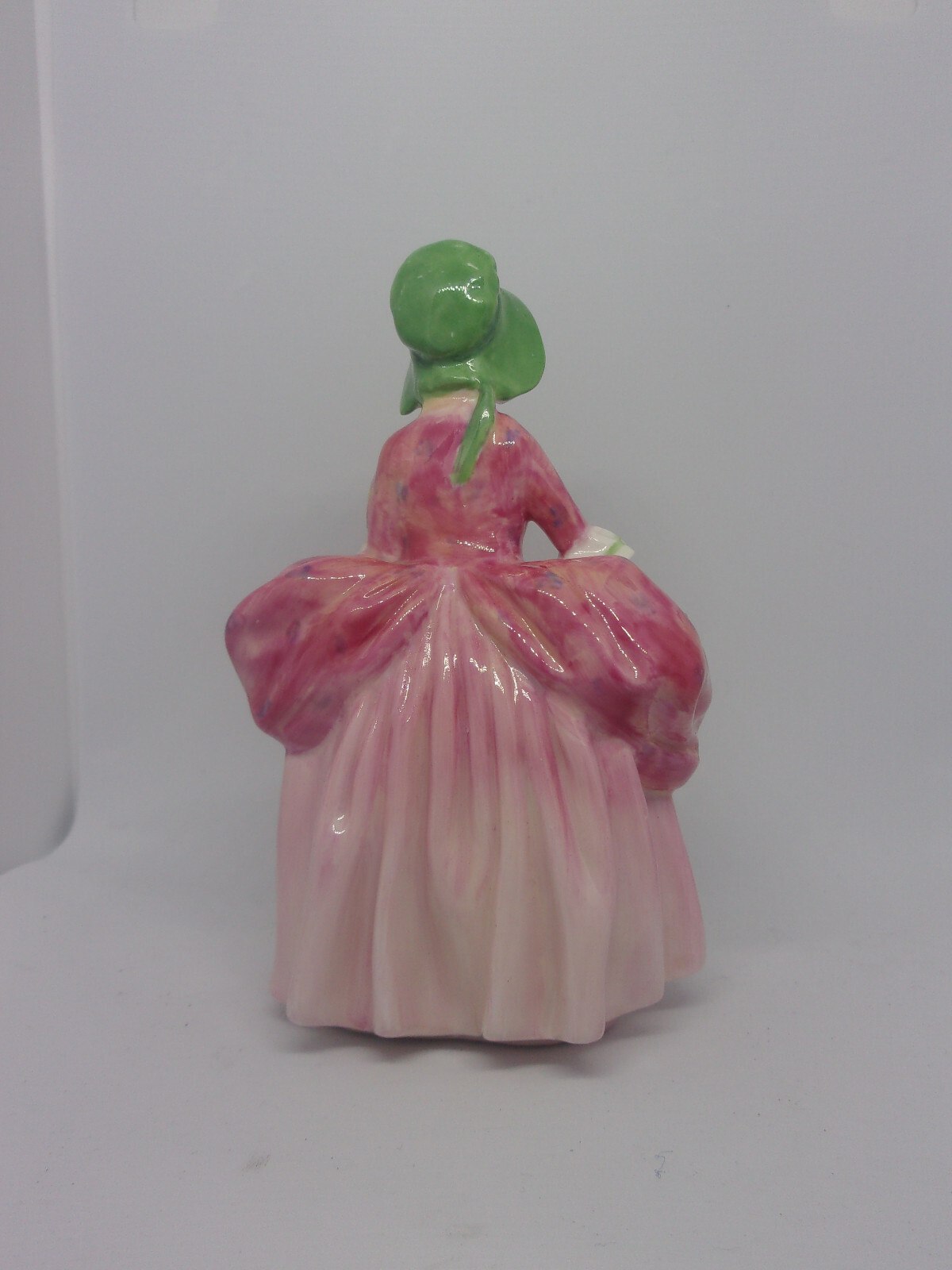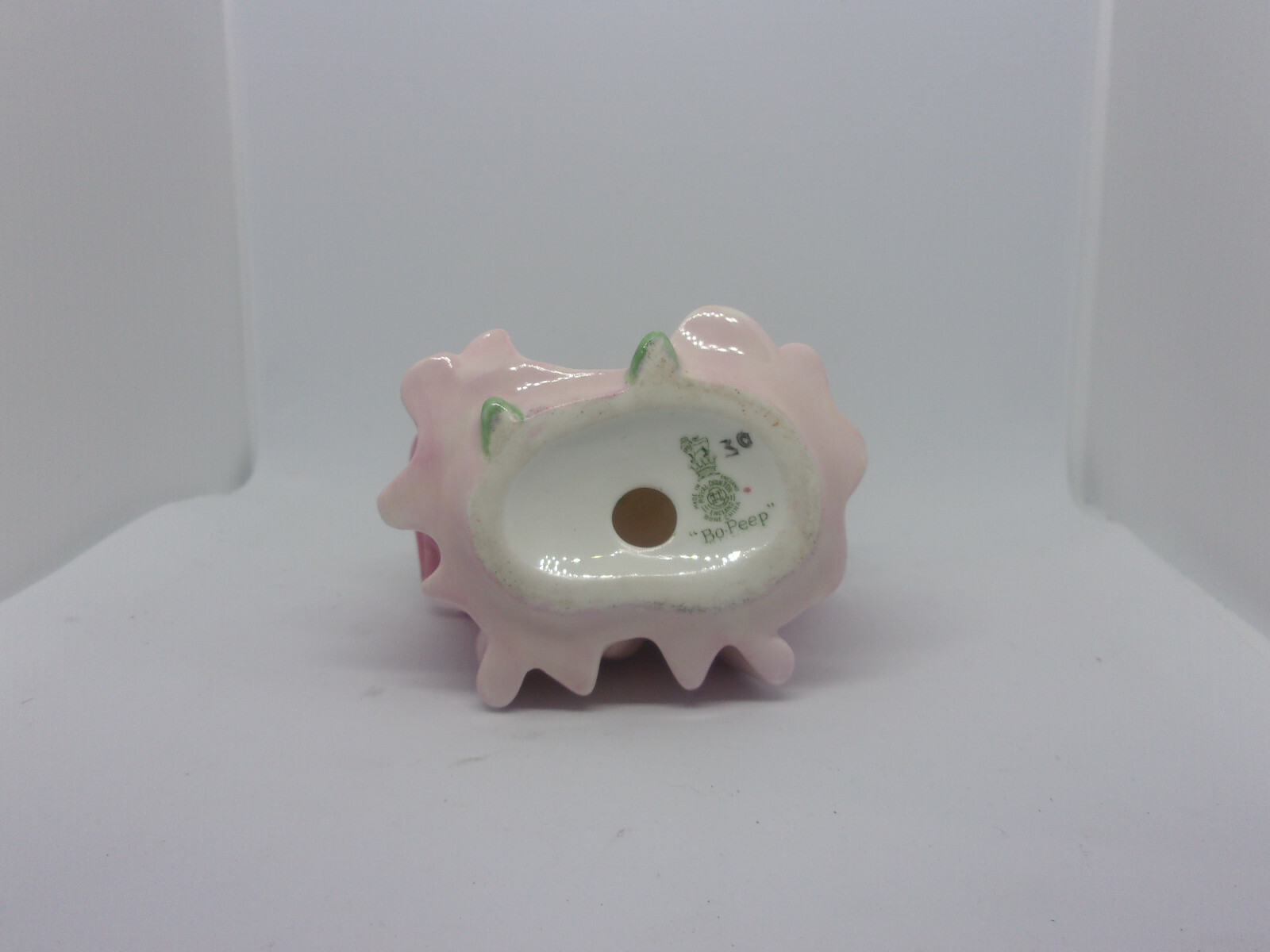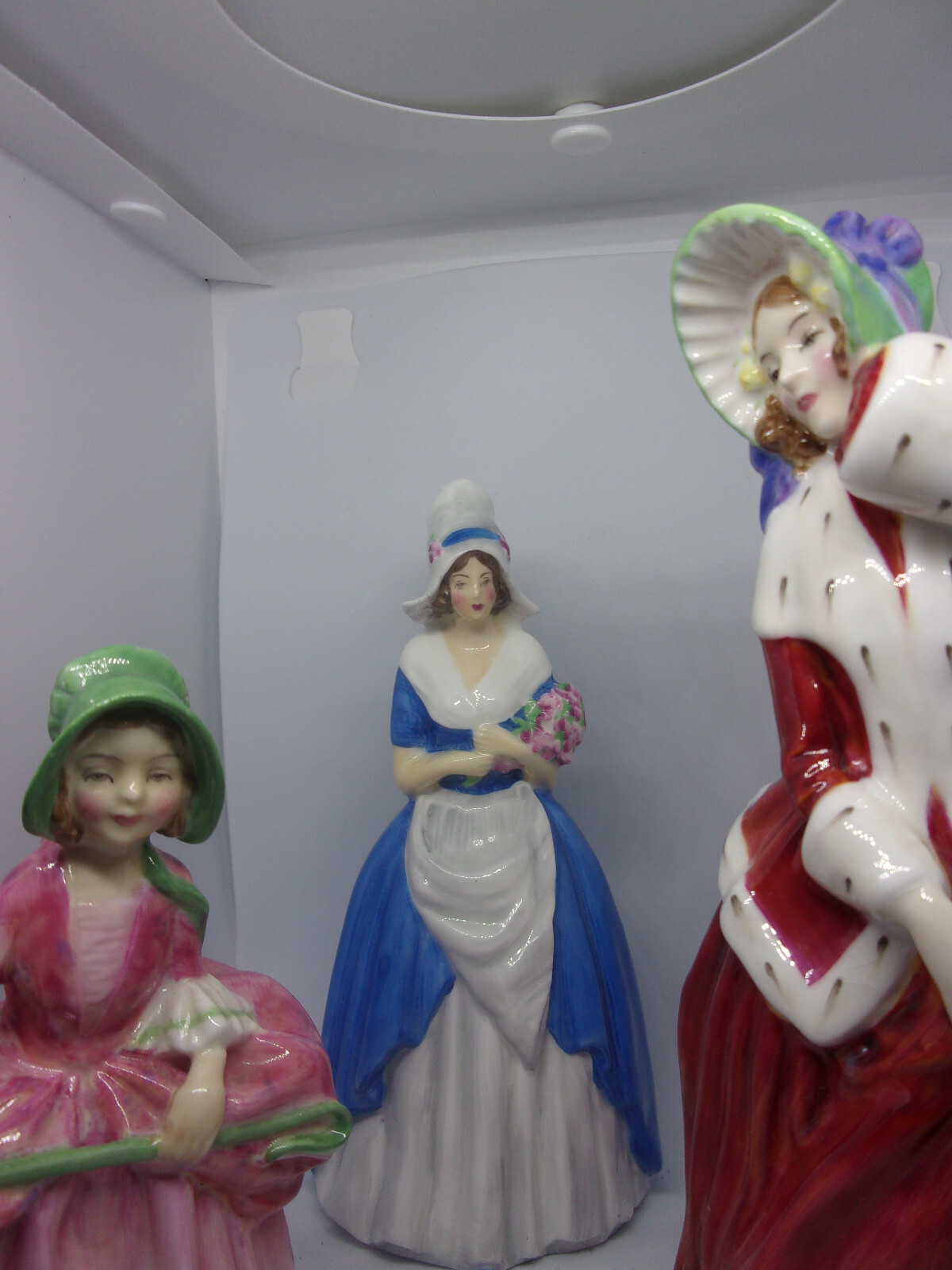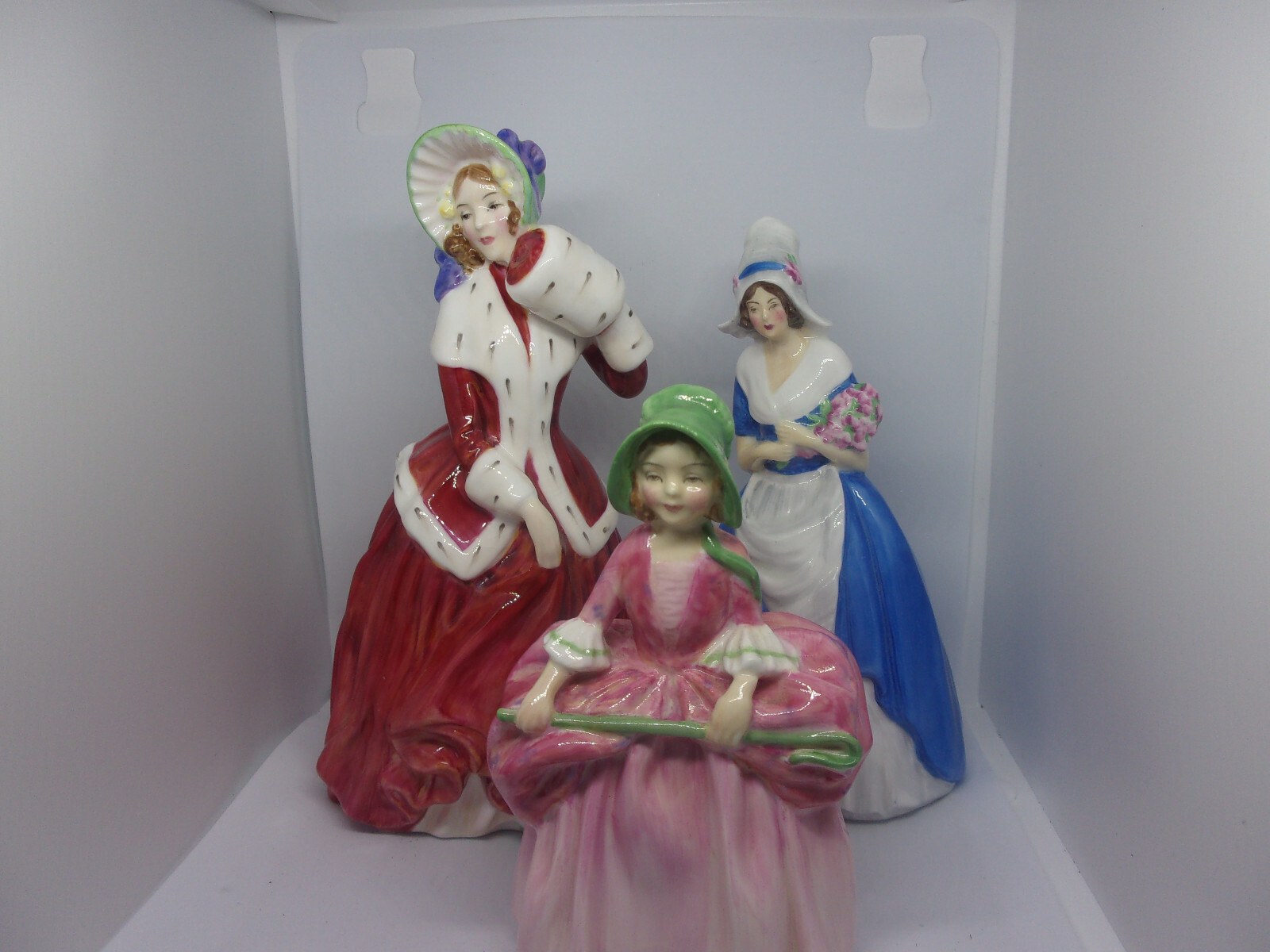 UP FOR YOUR,
COLLECTING
GIFTING
DISPLAYING
RESALE
AND
BIDDING PLEASURE.
ARE THESE
3
PORCELAIN
LADIES !
2 ARE FROM BRITAIN'S
LEADING PORCELAIN FACTORY.
ROYAL DOULTON !
WHILE THE THIRD ?
IS FROM ANOTHER ENGLISH.
CRAFTSMAN.
ROSINA
HER NAME IS.
" EVANGELINE "
FROM THE CHILDREN'S BOOK.
" NANNY McFEE "
ALSO SEEN IS:
FROM DOULTON,
LITTLE BO PEEP !
LOOKING QUIET SPLENDID
WITH HER SHEPARD'S CROOK.
AND CUTE AS A BUTTON FACE . . .
LASTLY? THE TALLEST OF THE THREE.
BY

ROYAL DOULTON,
" CHRISTMAS MORN "
THE ENSEMBLE SHE HAS ON ?
SANTA'S SUIT.
WITH HER FIGURE?
CALL HER ANYTHING SHE WANTS YOU TO CALL HER .
BEAUTIFULLY STYLED
WONDERFULLY APPOINTED.
BRIGHTLY COLORED.
WHAT MORE COULD YOU ASK FOR?
THIS LOT IS FOR THE

THREE LADIES .
WE HAVE REMOVED THE CURIO CABINET.
AND NO LONGER HAVE A HOME FOR THE LOVELY'S SEEN ABOVE !
I WILL GLADLY SEND TO A GOOD HOME.
FREELY SHIPPED AND INSURED.

VINTAGE BONE CHINA FEMALE FIGURINE "EVANGELINE"
MEASURES APPROXIMATELY: 6.5" TALL
CROWN MARKING APPEARS TO BE ROSINA, ENGLAND, BONE CHINA -
NEXT RAE THE TWO ROYAL DOULTON'S ;

What a lovely figurine by this fine English maker, she is Bo Peep and made of Bone China, finest of porcelain. She is wearing a green bonnet and holding a green staff to coax her sheep back home. This lovely lass is in perfect condition, no chips, no cracks, no repairs or discoloration. She is 5" high and fully signed on the bottom..also artist signed..she will be fully insured..
THEN THERE IS:
"Christmas Morn" HN1992. Stands 7" tall.
This figure had a production period from 1947-1996.

Although the figure was made for many years ?
The quality varies ,
with this one
having the rich colors

and

fine line eye details

that are lacking

with many of them up for sale.

THIS IS,
INSURED AND
WITH FREE SIGNATURE CONFIRMATION .
If you make a best offer and We accept it ?

YOU MAY BE RESPONSIBLE FOR THE SHIPPING FEE'S.
WE, reserve the right to choose the most economical shipping service available.
While being sure of a Safe Arrival .
BOOKMARK US TO KEEP AN EYE ON THE FUTURE WINDS.

GOOD LUCK AND HAPPY BIDDING.
I REFUND ANY SHIPPING OVER PAYMENT -
I ALWAYS, OVER ESTIMATE PACKAGE SIZE AND HEFT
SIGNATURE CONFIRMATION IS MY BILL ALSO.

The INFORMATION ,measurements and weight , I was forced to use below?
They are NOT accurate . Shipping fee's will be considerably less.
I am forced to Overstate The Box sizes.
I never know Exactly how much something will cost to list.
Until I actually Buy the Postage . Until then ? The stated postage from the calculator ?
Is just an Estimate from E Bay !
Fortunately ?
I return ALL monies above actual shipping fee's ! !

Please keep in mind that the majority of the items, Found HERE , are used, vintage or antique.
I try to list every item accurately and to the best of my ability including any damage that I may find.
There may be surface wear, scuffing or minor things to items that would come with normal use so if there is something specific you are concerned about please ask.
If you are unhappy with an item please send me a message and let me know. We want Your Buying Experience to satisfy YOU ! We strive to bring to You, the Customer, Goods from a time gone by. For a Reasonable price. As often as We can find these treasures for You .

I am more than happy to accept returns and offer full refunds upon receiving the returned item.

WHEN SHIPPING ?

We use ,

OUR shipping supplies,

That includes the below listed . As well as many OTHER varying Shipping sundries . These are Just , the most common ;

Styrofoam peanuts

Heavy Duty Packaging Tape

Air Tek Pillow's

Heavy Un-coated Paper

Blackout bubble Wrap

Bubble Wrap

Expanding Foam

Foam Sheet's

Formed Cardboard

Padded Envelopes

Heavy Cardboard Tube's

My packaging techniques are Secure from Theft as much as possible.
Although at times ? Unconventional. But as long as Your Item reaches YOU safe and sound ? Nothing else really matters .
AS ALWAYS ?

THANK YOU FOR LOOKING ,

THANK YOU FOR YOUR TRUST.

HAPPY BIDDING
GOOD LUCK
AND ABOVE ALL?

HAVE FUN ,

TamBawb