Set of 5 Clear Demonstrator Piston Fountain Pens Golden Trims Medium Nib CLICK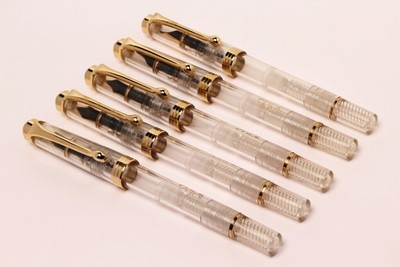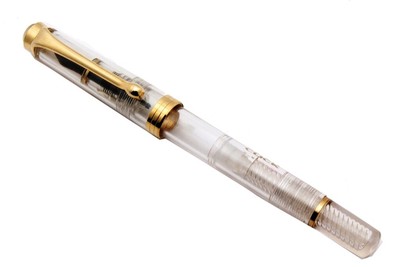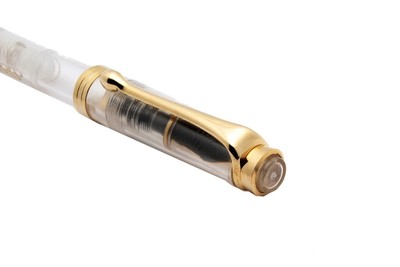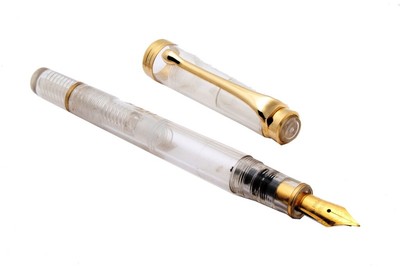 Характеристики
Country/Region of Manufacture
India
Nib Material
Stainless Steel
YES U WILL GET 5 PENS !!!
Presenting the Click Neo "Tulip", a new piston filling fountain pen .The pen features a good quality, sturdy plastic body, The pen feels and looks classy, with gold plated trims, a broad cap band, Clear Demonstrator color .Why You should buy this ? . The Click piston filling pens are a pleasure to behold. The pens are made out of good quality acrylic and are long lasting. Provide smooth writing.The best part of this pen is that one can easily dismantle the entire pen for cleaning and maintenance. The nib unit can be screwed out and also the piston know can be dismantled easily allowing complete cleaning and maintenance .
The highlighted features are:-The long sturdy tear-drop bottom clip, is sturdy and classy. The Clip top. crowns the pen button; giving it an imperial look.The Nib and feed unit is screw on type unit. This facilitates easy cleaning & maintenance.The Nib is 100% steel, iridium tipped, Medium point Nib, from one of India's premium Nib makers.
Model Name- NEO (Tulip) , Pen Type- Fountain Pen , Pen Material- Plastic, Nib Type - Steel/Mono Tone/Dual tone nib . Feed material- Plastic , Pen Size - medium size pen , Length Capped135 mmPen , Length Posted150 mm , Average Barrel Dia12 mmAverage Section Dia10 mmAverage Cap Dia13 mm .
We suggest thoroughly flushing out the pen before use with lukewarm water (possibly with a tiny drop of washing detergent, but not soapy) to remove any residual production process dust or lubricant oil from the nib feed to ensure a smooth ink flow.