Set of HD Helical Gears 4 DP 20 degree PA 37&39T RH LH 3-3/8" Bore 2-3/4"Wide N/A N/A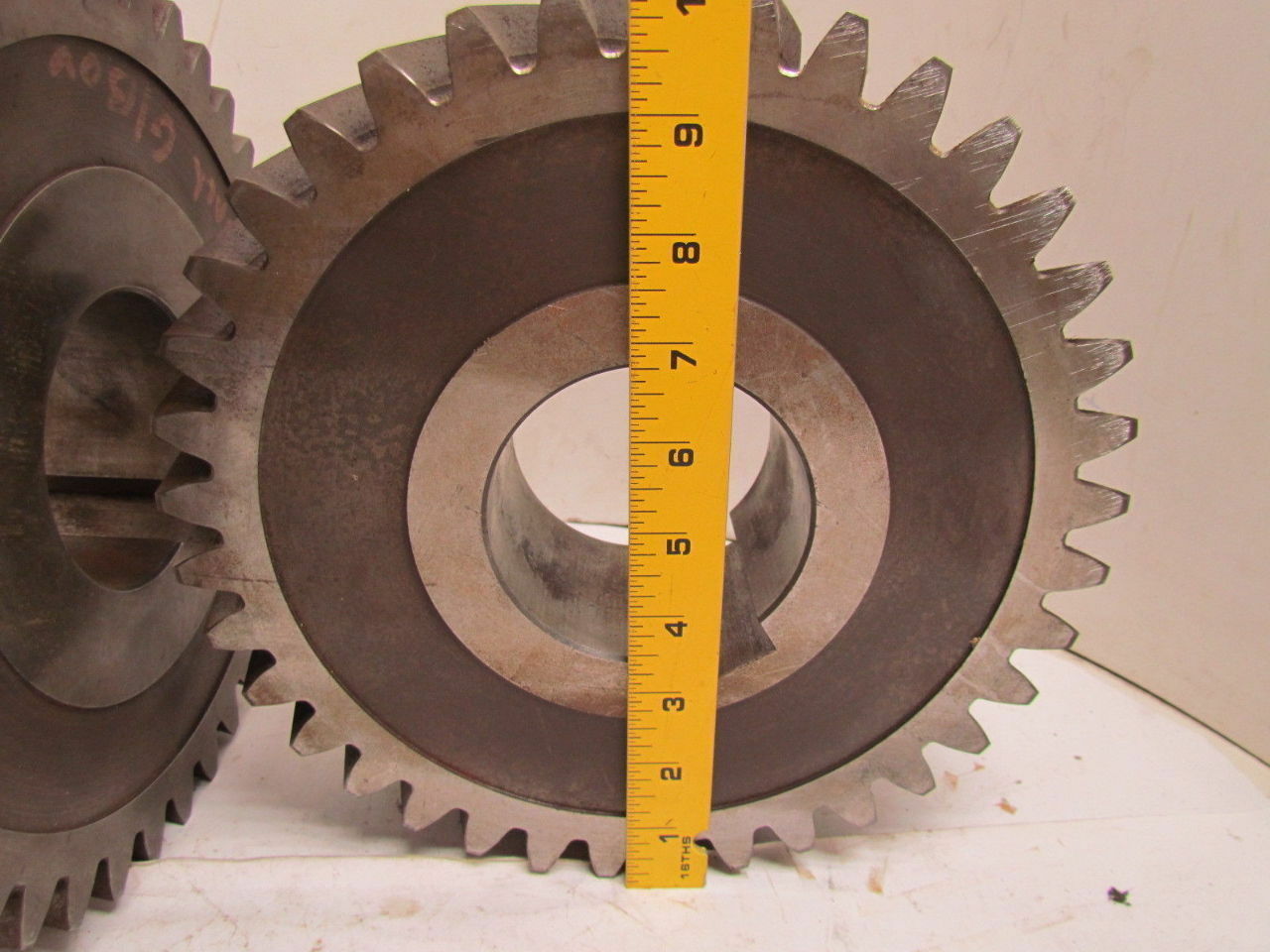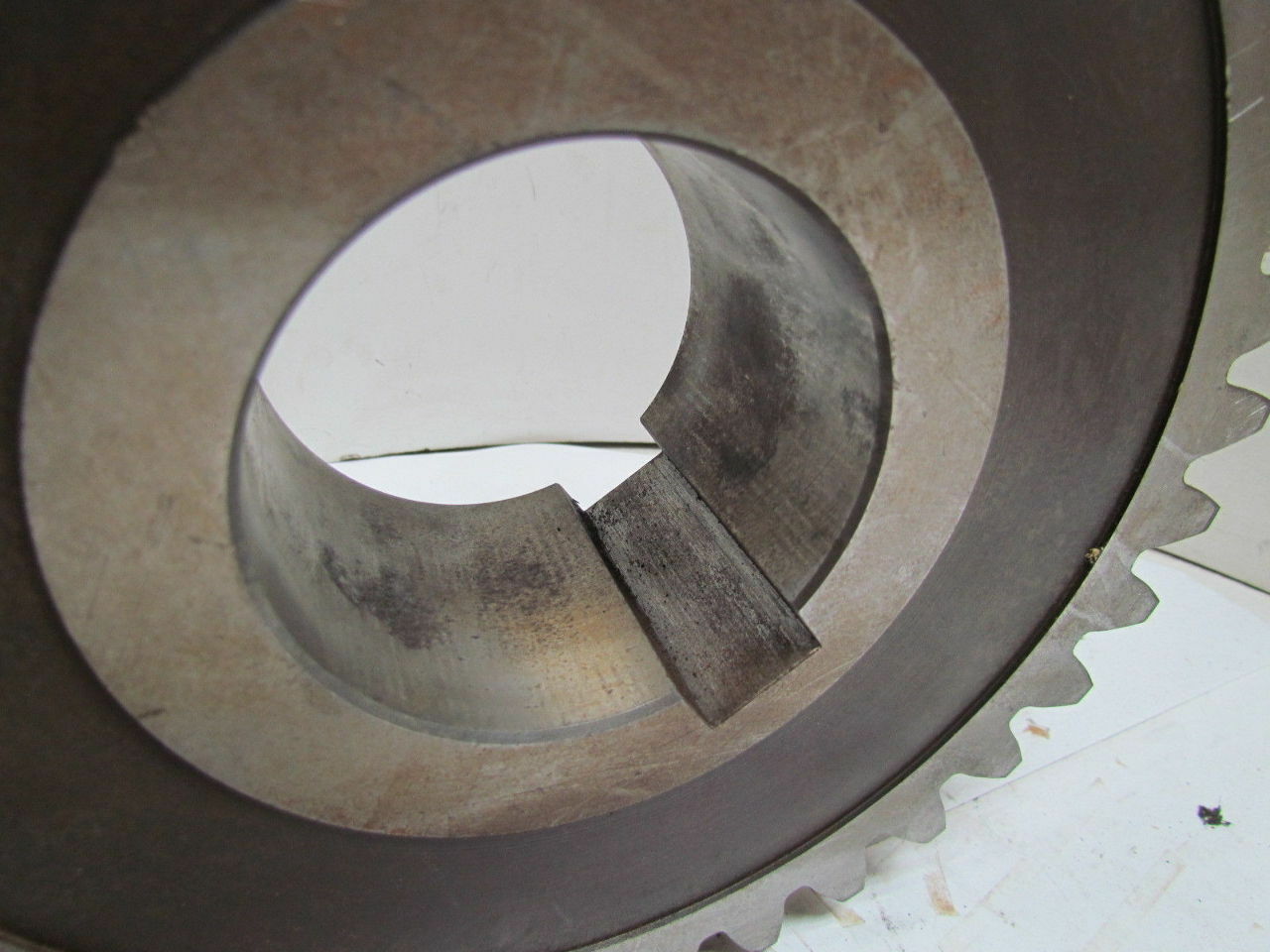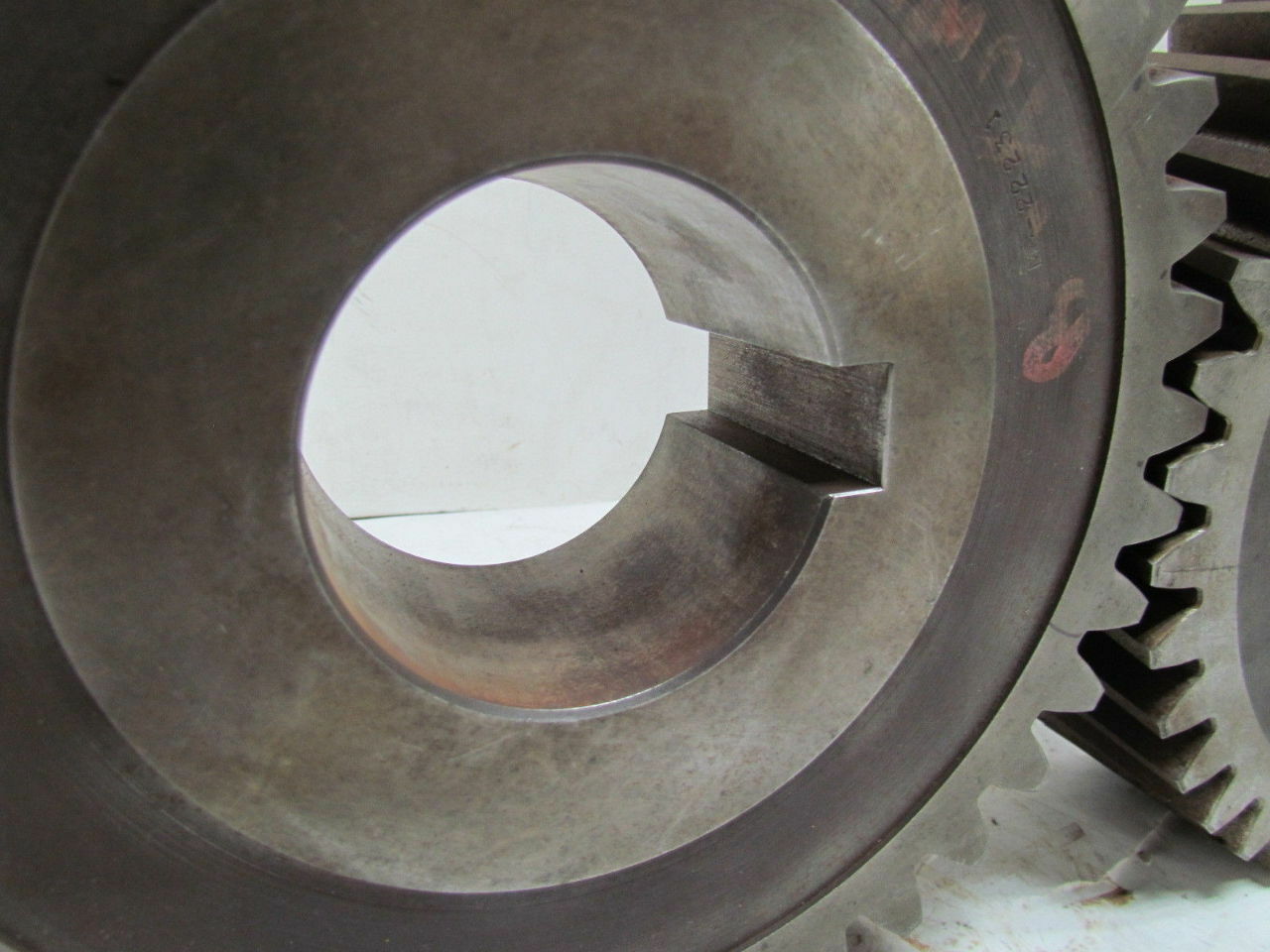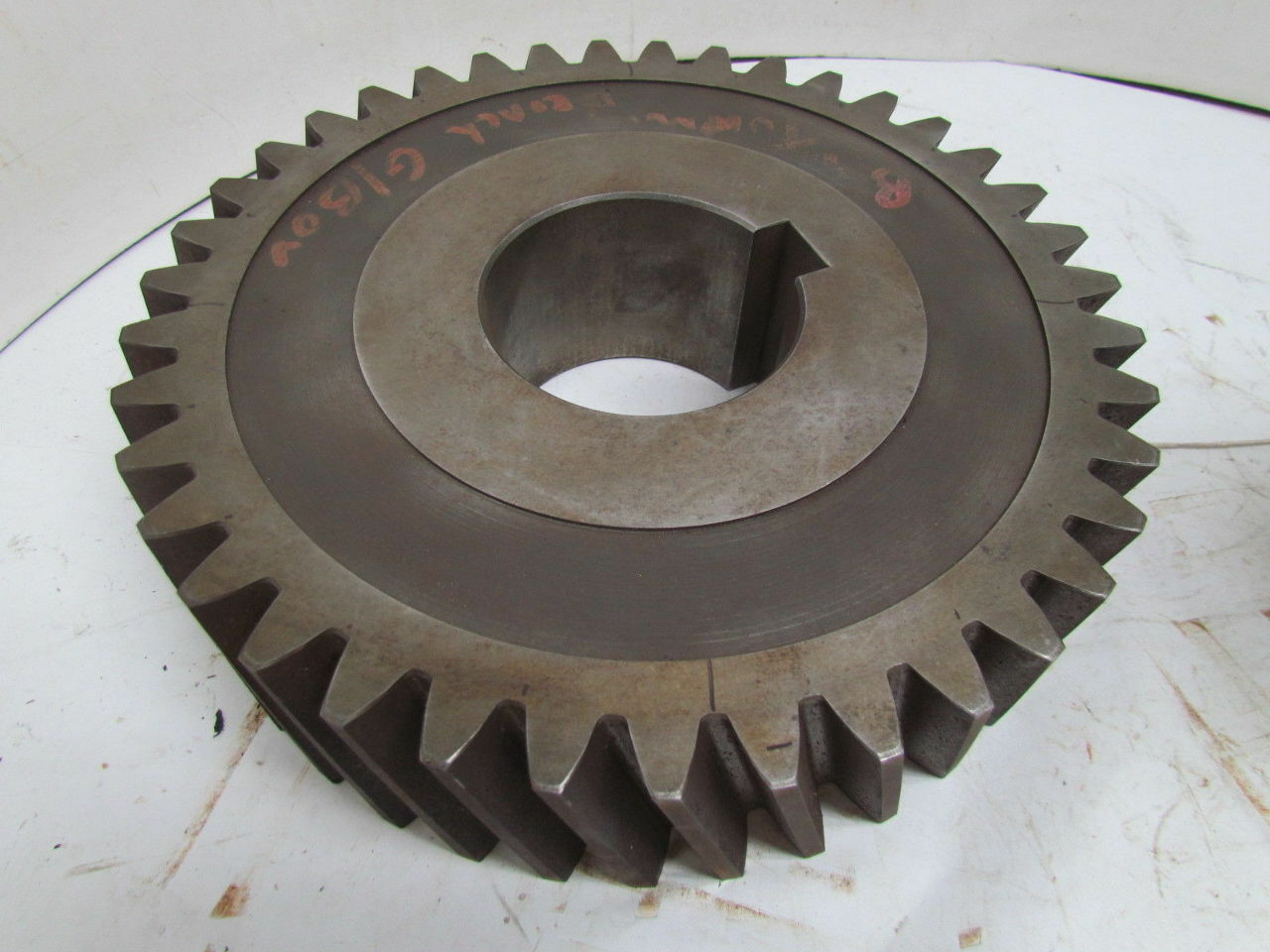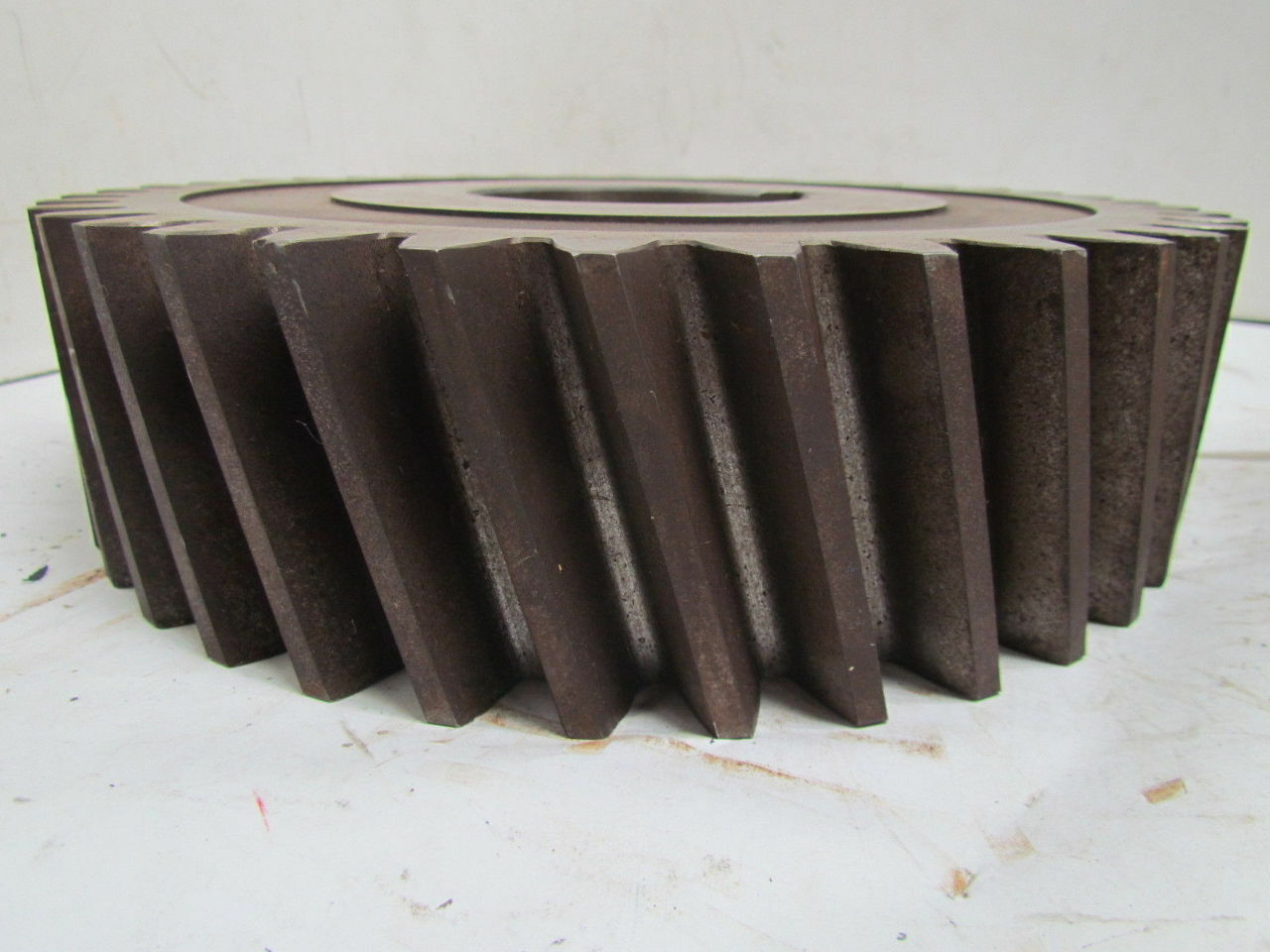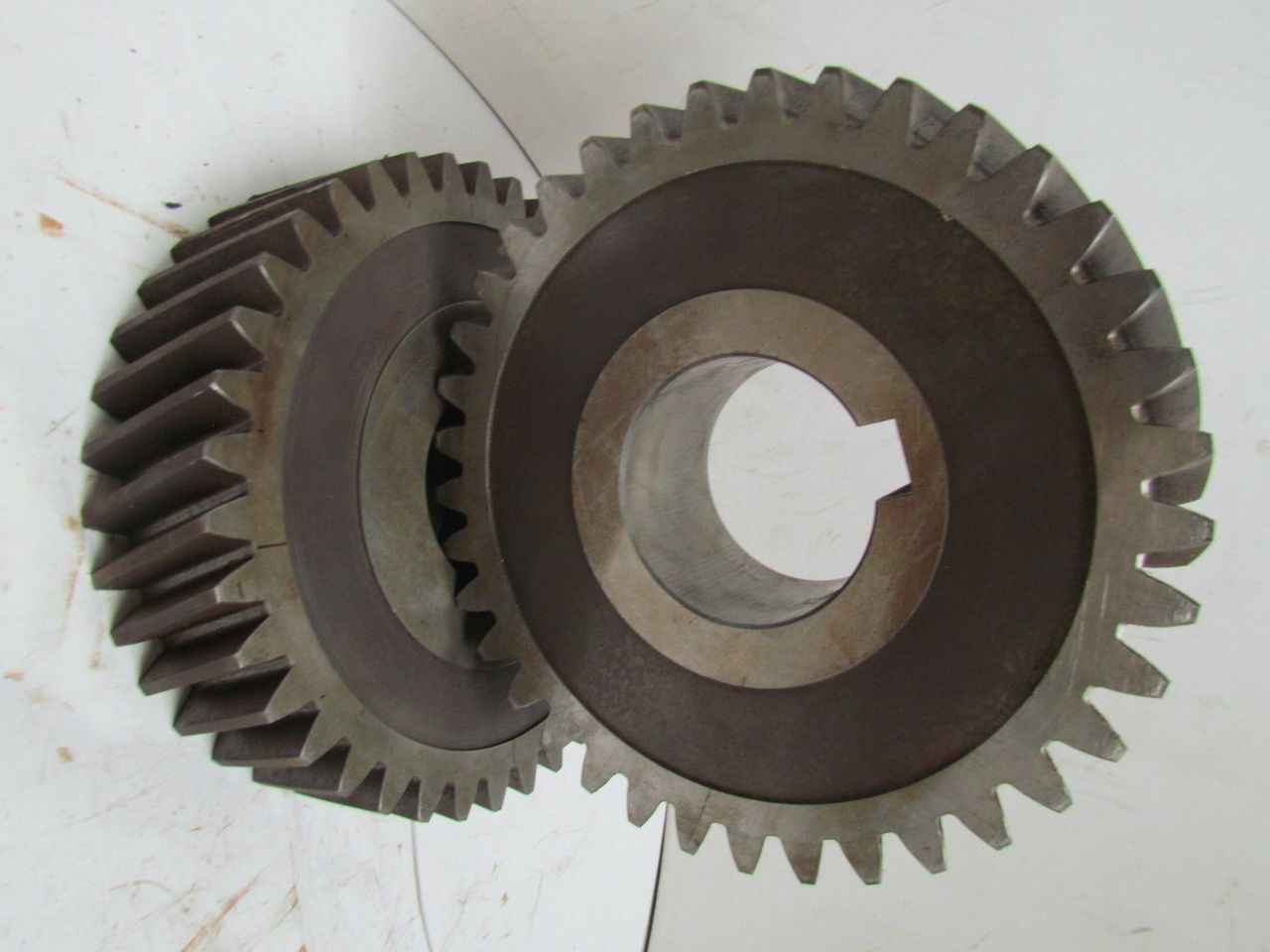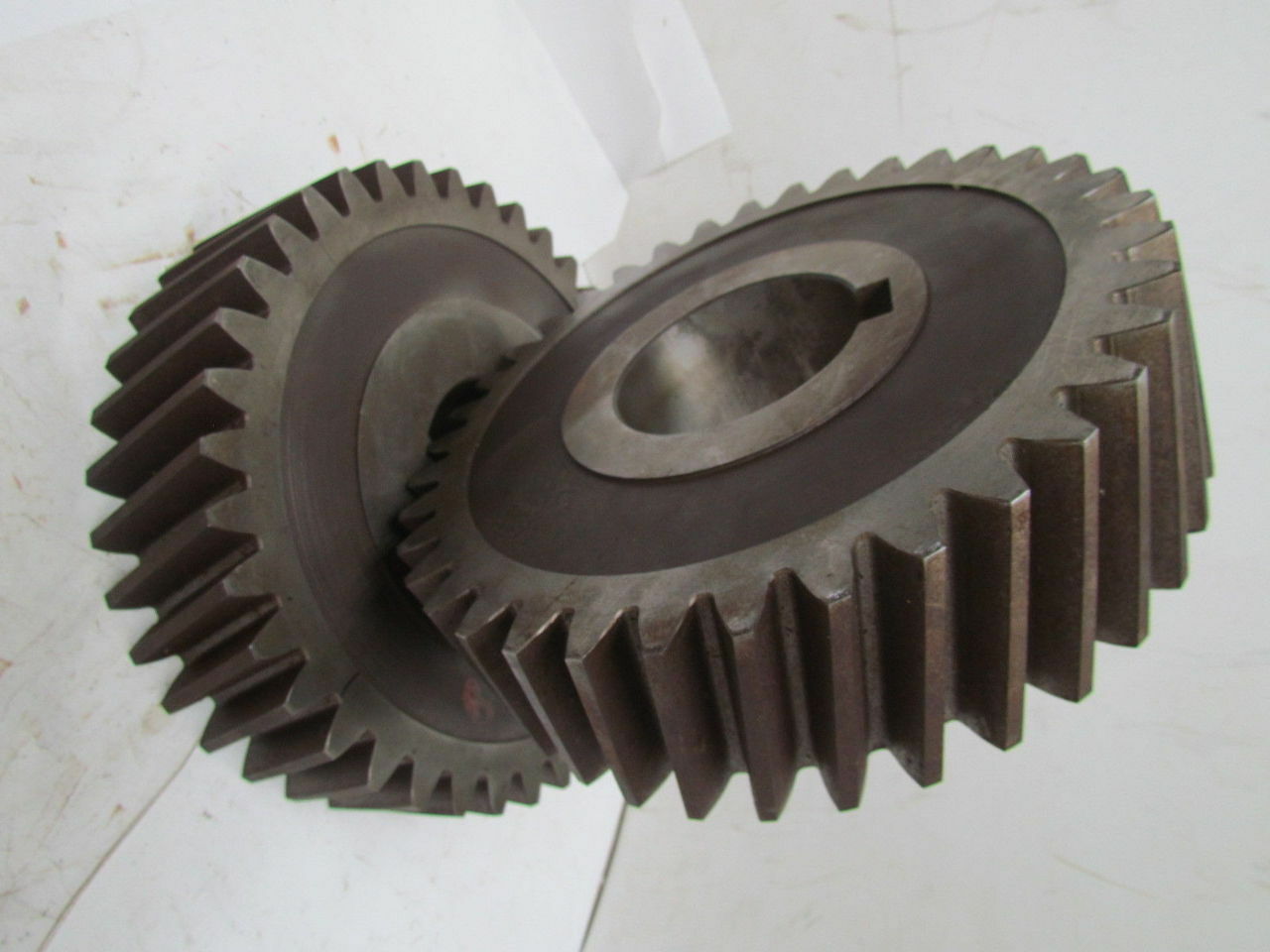 Set of HD Helical Gears 4 DP 20 degree PA 37&39T RH LH 3-3/8" Bore 2-3/4"Wide
Brand:

N/A

Condition:

New other (see details)

Consigner:

B

MPN:

N/A

Weight (lbs, oz):

101

Warehouse Location:

L0614
Auction includes 2 Gears
Helical angle is aprox 15 degree
4 Diametral pitch
1-37 tooth and 1-39 tooth
3-3/8" inch Bore with 7/8" Wide keyway
Left and right hand to make a Mating set
2-3/4" Wide solid Steel
Shaft Centers should be aprox 9-7/8" apart
ABOUT
Our #1 goal is Customer Satisfaction.

CONTACT INFO
Contact us Monday - Friday 8am-5pm EST with any questions.
BULLSEYE INDUSTRIAL SALES, LLC
Bullseye Industrial Sales is proud to be a dedicated supplier to the manufacturing industry. We are a leading source for quality new and used equipment. We understand that keeping your equipment running is vital keeping your customers happy and we can provide equipment or replacement parts to get your machine or next project back on schedule. All of our items listed are in stock at our 180,000 sq/ft Middlebury warehouse and will ship your purchase within 1 business day, Expedited shipping available. We get hundreds of items in daily, if we don't have it today check back tomorrow.
PAYMENTS
PayPal, Credit/Debit Card, Wire Transfer in USD, Company Check, or Personal Check. If the purchase is paid for with a check, the item will not ship until check clears.
 For Indiana customers who want to claim tax exempt, we will need a copy of the Indiana ST-105 signed by the customer before I can send an invoice without tax included. We CANNOT issue any refunds on taxes paid after the order is paid for! Please request an invoice before you pay!
DOMESTIC SHIPPING
The shipping price is shown for US lower 48 states.

Please enter your zip code (or country) and quantity in the shipping tab for an accurate shipping quote.

Need it urgently? Next Day & Second Day Air Services are available. Call us and we will do what we can to get it to you quickly.

We ship USPS, UPS & FedEx. We choose the carrier.

If you prefer, we can ship using your account. Please choose Local Pickup at checkout and included the following info: Account number, billing zip code, and shipping service requested (ground, next day air, second-day air...) Note that we CANNOT issue partial refunds for shipping that was paid!

Items paid for before 9:30 AM (EST) will usually ship out the same business day.

Large items that require an LTL shipment generally go out the next business day.

Larger items that must be shipped via flatbed truck will ship as soon as the truck can be secured, usually no more than 3-5 business days.

If an item needs to be shipped by freight courier, the buyer must contact us to request an invoice.
FREIGHT ITEMS
Please DO NOT pay for freight items until freight charges have been added to the invoice. eBay will not automatically charge you freight. To get a freight quote, send us a message through eBay. To get a freight quote we will need to know the following:
Will this be shipped to a commercial or residential address

Will there be a dock or forklift

Your full shipping address

Your phone number and business name
If you would like to set up your own freight, we will palletize the business day after payment is received and send you weights and dimensions. The buyer will then be responsible for scheduling the pickup and sending us the BOL. Please make sure that we have the BOL BEFORE the truck gets here to pick up the freight. We do have a charge to palletize for LTL freight, please contact us with the item number or SKU number from the listing for a cost on palletizing.

LOCAL PICK-UP
Prefer to pick it up yourself? You are welcome to do so, by appointment. We will load it free of charge unless otherwise stated in the listing. If your purchase requires a pallet, banding or any other form of packaging, a packaging fee may apply.
INTERNATIONAL SHIPPING
We will ship worldwide. Please remember your item must go through customs which can delay receiving your item in a timely manner. We will not mark your item as a gift or pay any customs fees. Any and all extra fees incurred for international shipping are the responsibility of buyer.
RETURNS
Customer satisfaction is our #1 priority!!

We have a 30-day return policy.

If you are not completely satisfied with your purchase, please contact us to return your purchase within 30 days of receiving your item, and we will refund you for 100% of your purchase price (return policy excludes all manuals, and AS-IS items, see listing description). Alterations or removal of any components of a part voids the 30-day return policy.  All returns must include all original parts and manuals. Once we get the item, we will inspect the item to make sure it is in the same condition as we shipped it, and if it is, we will issue a refund. While we fully understand that it is sometimes necessary to return a product, we ask you to read the following instructions carefully to ensure your return goes smoothly and that you receive your replacement or refund in a timely manner with minimal hassle:
First let us know you need to return a product by contacting us with the product info, the transaction number and a short line on reason for the return (the reason is just for our info as we do not challenge returns within the return period).
Pay attention to the dates: You need to contact us before the end of the return period (day 1 is the day after you received your product from us). After the return period has ended, you can no longer return the product.
Do not ship right away: Wait for us to emit a Return Authorization and to confirm the return method.
Whenever possible and convenient to you, a returned item will be replaced by an identical item instead of issuing a refund, your choice.
We only emit Refunds/Exchange once the original product has been returned back to our store in the same condition it was shipped.
Please note that our warranty does not cover shipping charges to and from the customer.
If you have any questions in regards to returning an item, please contact us and be sure to include the item number and a concise description of the question or issue in your message.