SHAKE JUNT BAG-O-BOLTS ALL GRN and YEL 7/8" PHILLIPS Shake Junt 1ASHJ000PH08700
Бренд: Shake Junt
Размер: OneSize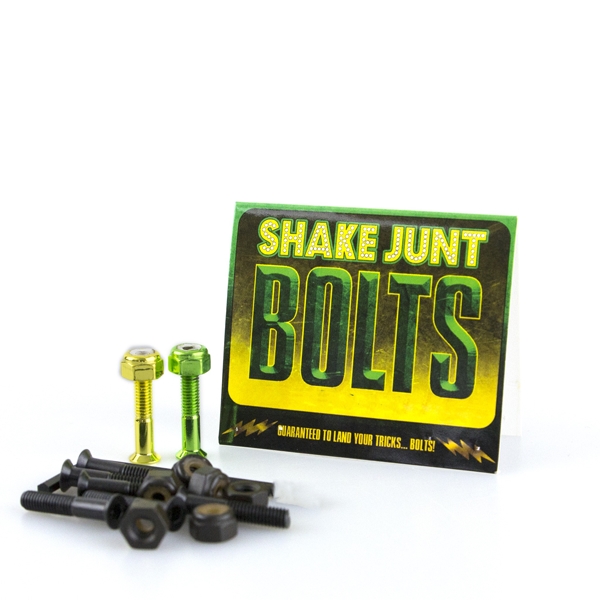 SHAKE JUNT BAG-O-BOLTS ALL GRN and YEL 7/8" PHILLIPS
SHAKE JUNT BAG-O-BOLTS ALL GRN and YEL 7/8" PHILLIPS
Note: International Shipping Time does not go off of the EBAY ESTIMATED DELIVERY DATES. INTERNATIONAL Shipping can take up to 5 weeks for Delivery to your specific country. Once the Item Leaves our facility we cannot do anything else. The Delivery of your Item, Taxes or Duties to your country are all up to the Customers Agents in your country.
Payments by eBay Managed Payments Only
We Ship to PO BOX and APO
(usually ships same day if ordered before 3pm eastern or within 24 hours)
(We are closed on Sundays and Major Holidays)
International pick time is 3-5 days or until funds clear 
(ebay shipping delivery estimates only apply to lower 48 states in the US)
**Expedited Shipping is Available  (Domestic)
Note: Some of Our Images are from Various Suppliers and/or Distributors websites. While most of the images are our own, we do make mistakes from time to time with exact images. Images could vary, some Components could vary such as Wheel Color or Truck color. We Really do work hard to get you the exact item you want. If you have an issue with your item please contact us upon receipt.
Q. What is your return policy?
A. All items set to be returned must be unopened and in the original packaging with all original tags still attached. The item cannot be used in anyway. This means no shoe marks on grip, no pulling tags/stickers off shirts, plastic wrap still on decks and no pressing bearings into wheels. You have 30 days to return all unused orders for a refund from the date of purchase (excluding our shipping cost out to you, we withhold that amount of money from your refund). If your item is used in anyway it can not be returned. If you are past 30 days your item can not be returned.