Sol-u-guard Botanical 2X Disinfectant Melaluaca Botanical 2X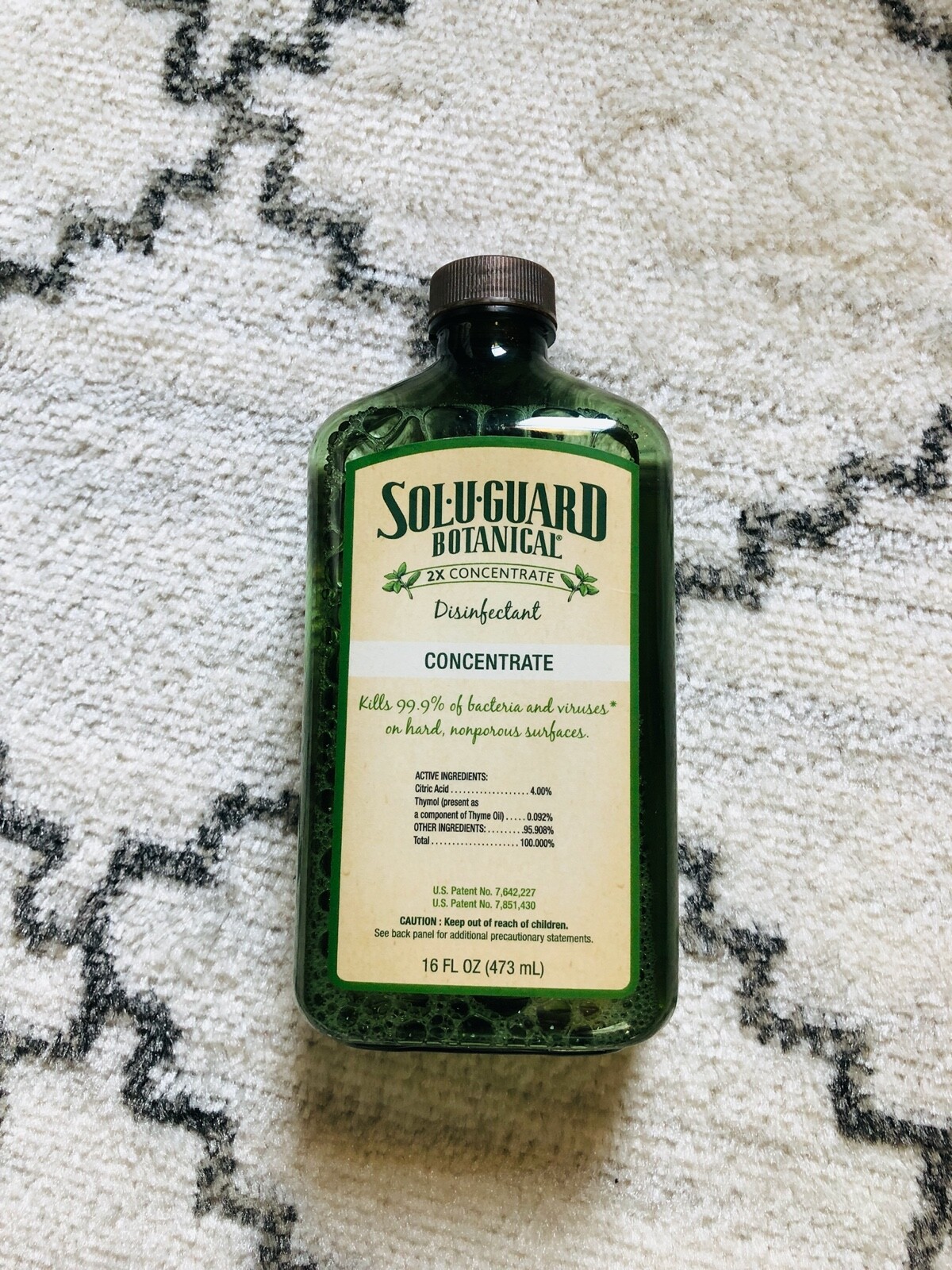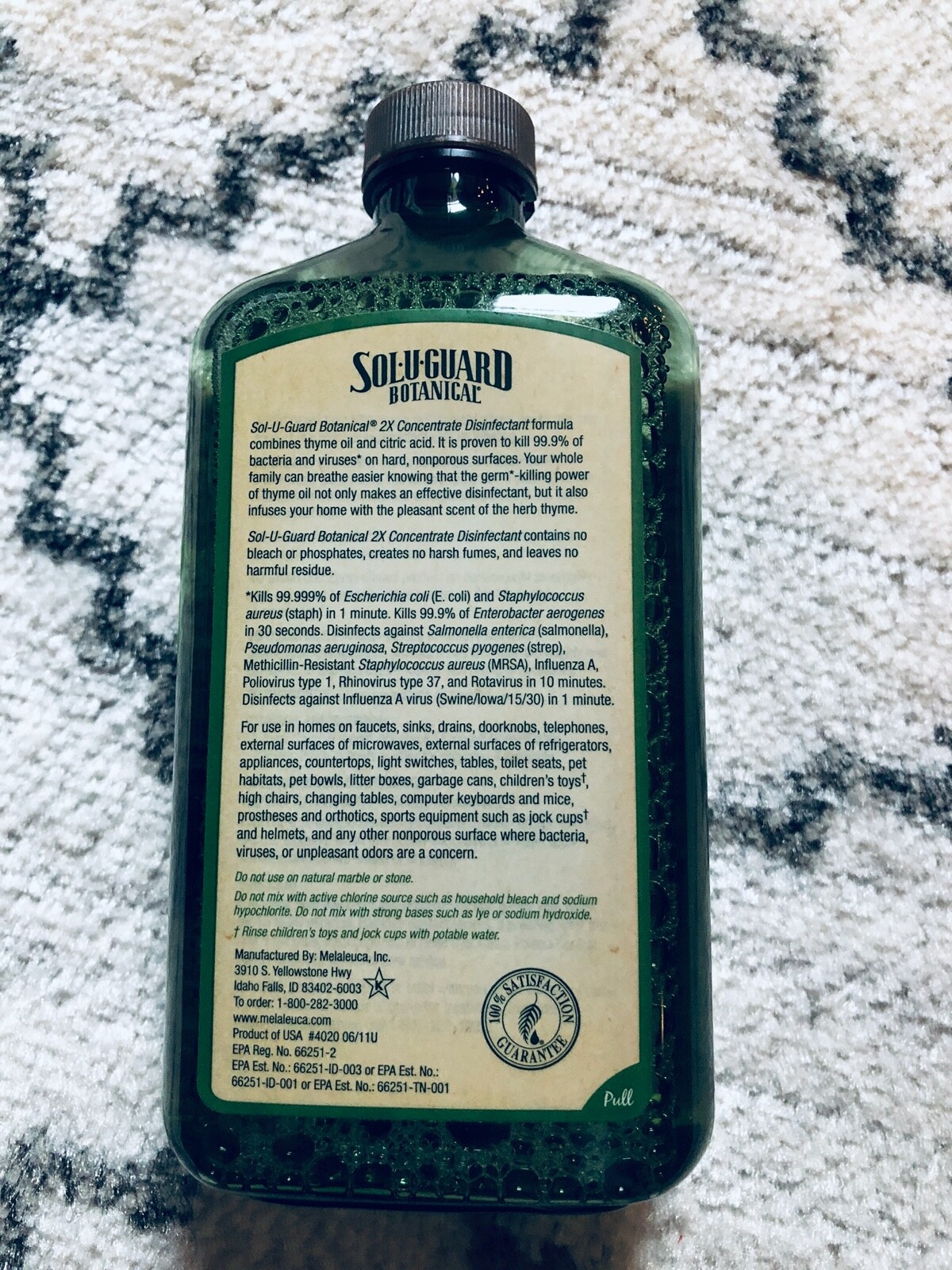 Характеристики
Scent
Citric acid, Thyme Oil
An everyday cleaner doesn't kill bacteria and viruses. In fact, using an everyday cleaner and a cleaning rag or sponge, you could simply be spreading the germs around. That's why the final step in any cleanup—and a great thing to do between cleanups—is to get out the Sol-U-Guard Botanical disinfectant.
16 oz
concentrated disinfectant
Pour Sol-u-Guard Botanical 2x Concentrate Disinfectant concentrate into mixing spray bottle (sold separately) to line and fill with water, or add 8 fl oz concentrate to 8 fl oz water.
Willing to combine shipping on multiple orders!