Transformers Armada / Energon - 28 Comic Collection + 3 Guidebooks Без бренда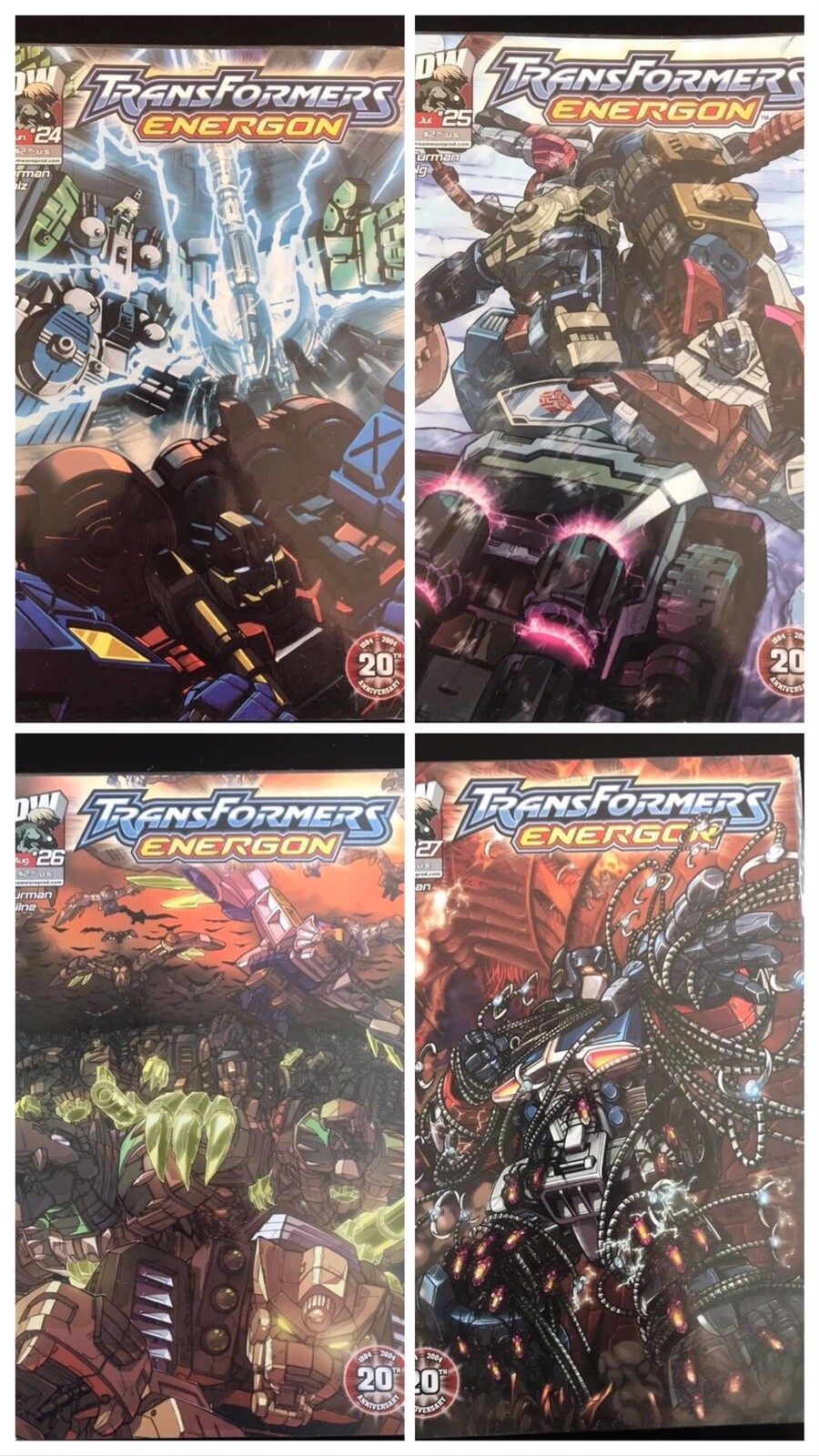 Характеристики
Country/Region of Manufacture
United States
Main Character
Transformers
Greetings, Kollector!
I'm delighted to bring to you this awesome Transformers Armada / Energon - 28 Comic Collection plus 3 Guidebooks!. Each and every one of these comics is in excellent shape and in individual protective sleeves, having been part of my personal collection and carefully selected when first bought; they were all treated and stored with the utmost care in closed containers and barely touched so that nothing would affect their condition, which ranges from Very Fine to Near Mint.
I'll also include for you the FCBD issue for free!
Since I've always had great pride in my collection, originally I had no plans on parting with them but, due to space constraints, I'm willing to trade them for merely $90 plus shipping so that they can find a great new home where they will be cherished and hopefully even proudly displayed.
Let me save you the hassle of searching for them individually and in possibly not so great shape as well as paying multiple times for shipping; this amazing package is guaranteed to make a fine addition to your collection.
Shipping information
I don't wish to bore you with this kind of details, but please be aware that since this item ships from Mexico City, it may take 3-5 weeks to arrive at your doorstep. However, should you require faster delivery, please feel free to let me know and I'll gladly provide you with a quote from FedEx's; it might be a tad more expensive, but will reduce delivery times dramatically.
Whichever delivery method you choose, my guarantee to you is that your items will be carefully packaged and you'll always receive a tracking number as soon as the item is deposited with the courier.
If you are able to do so, please take a look at my other listings; you'll find more valuable items that might be a great fit for your collection!
Thank you very much!