UKARMS M4 A1 TACTICAL SPRING AIRSOFT RIFLE GUN w/ QUAD RIS RAILS 6mm BB BBs M-16 UKARMS P2337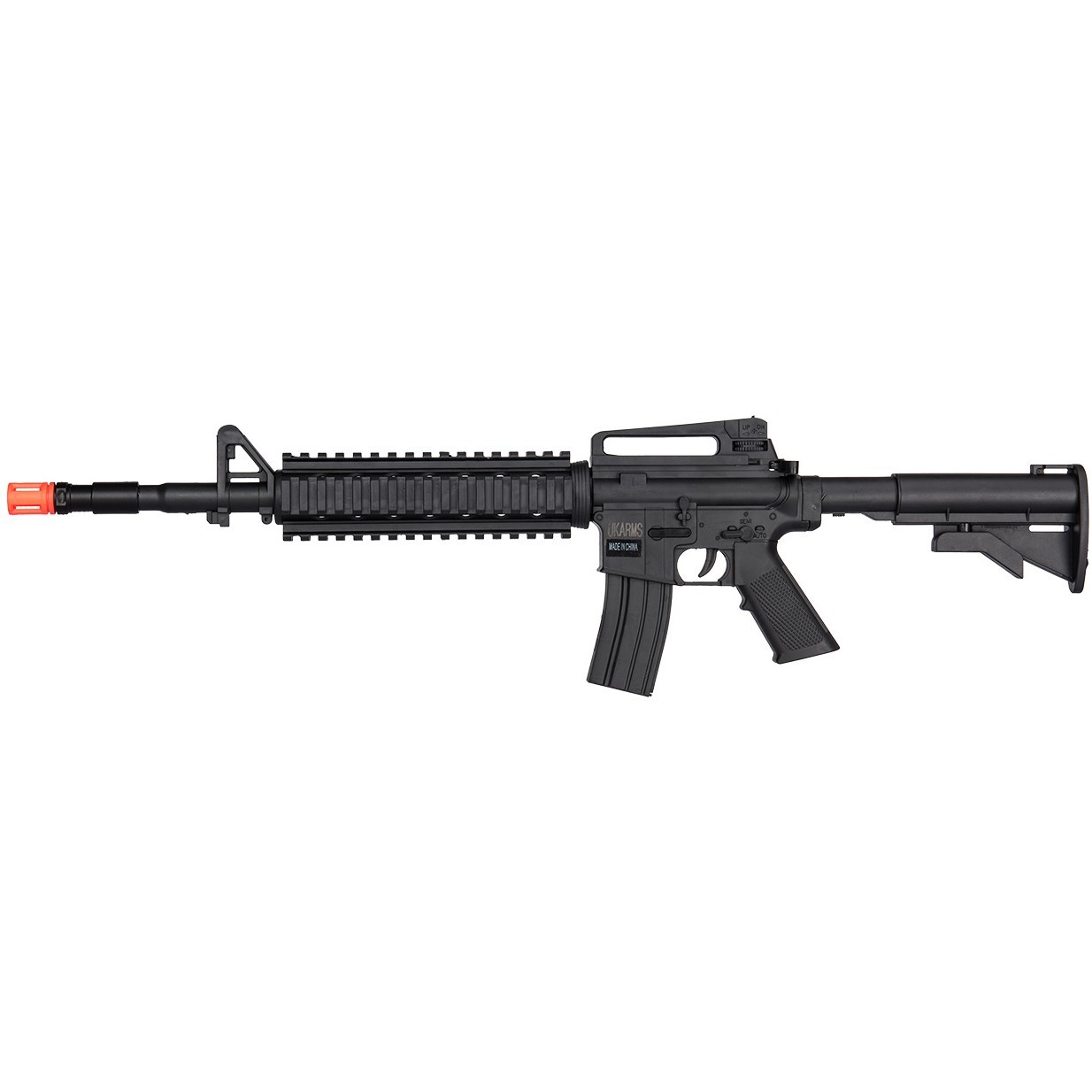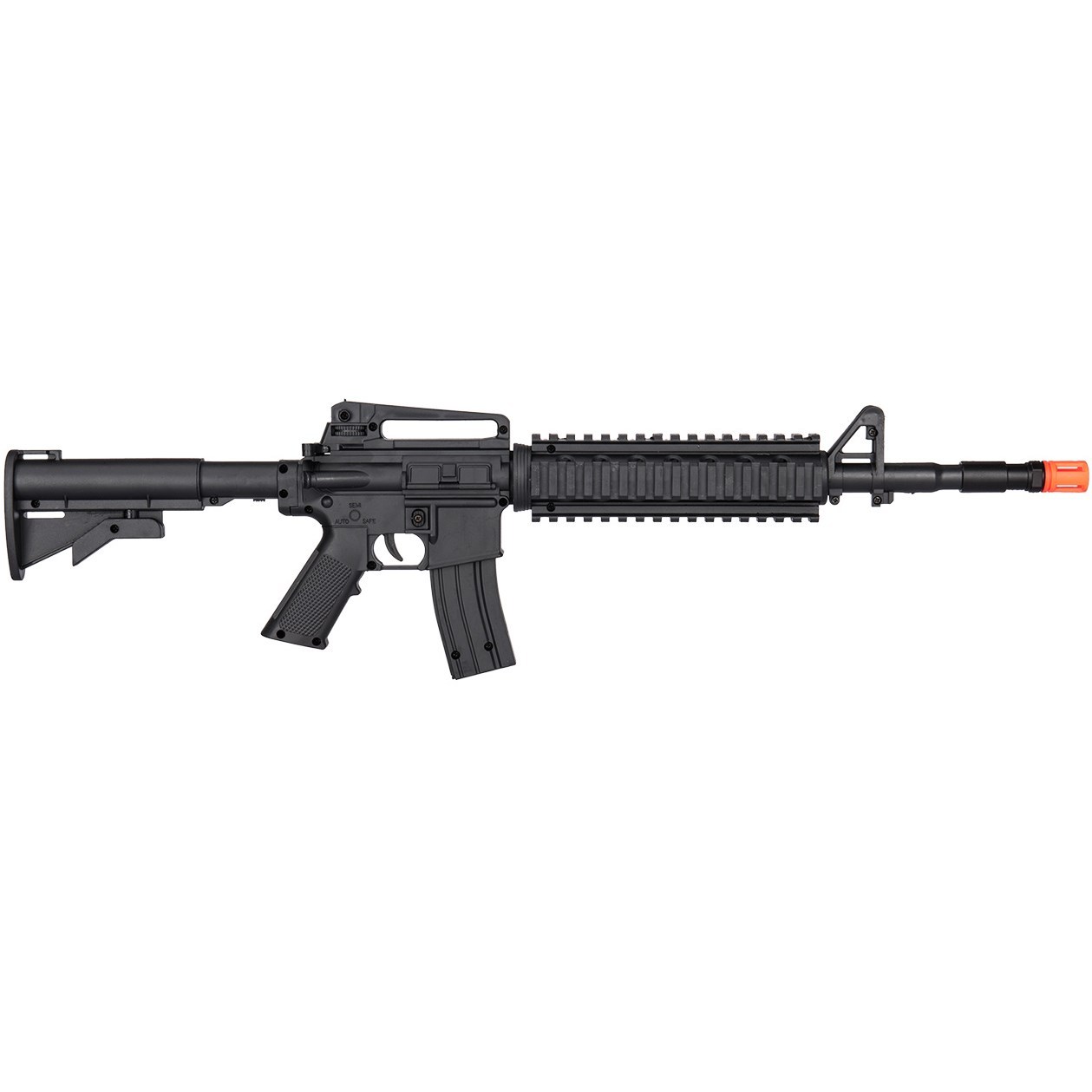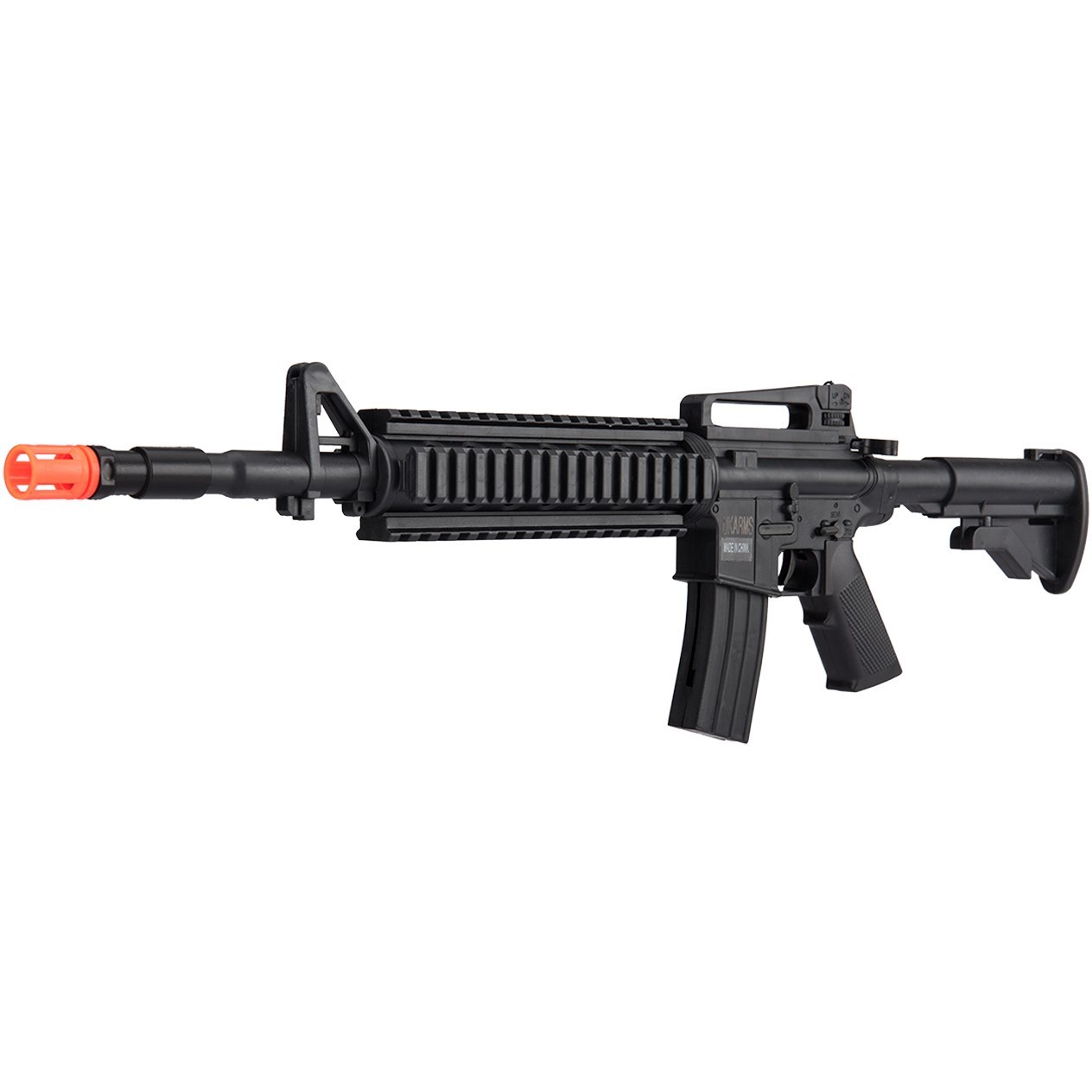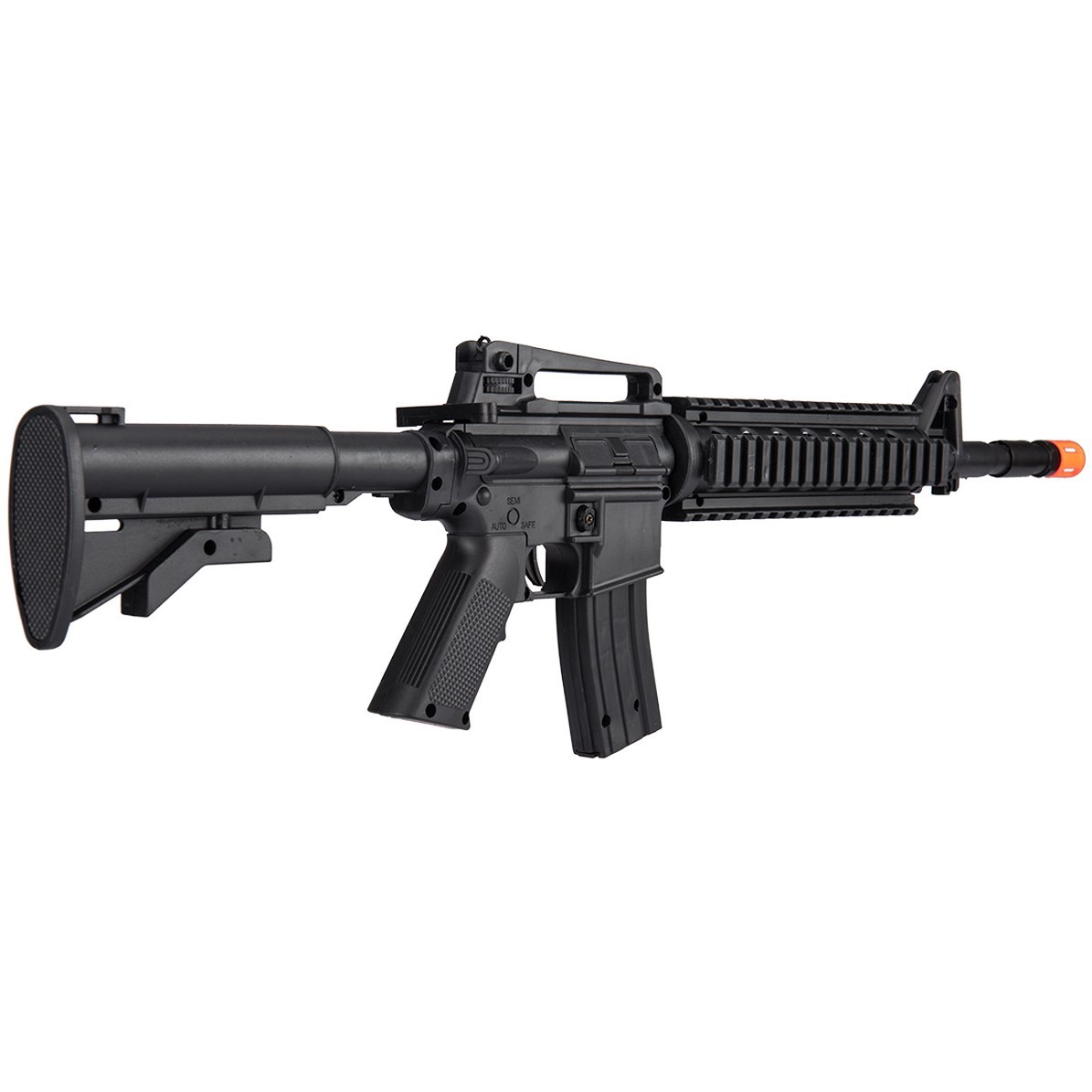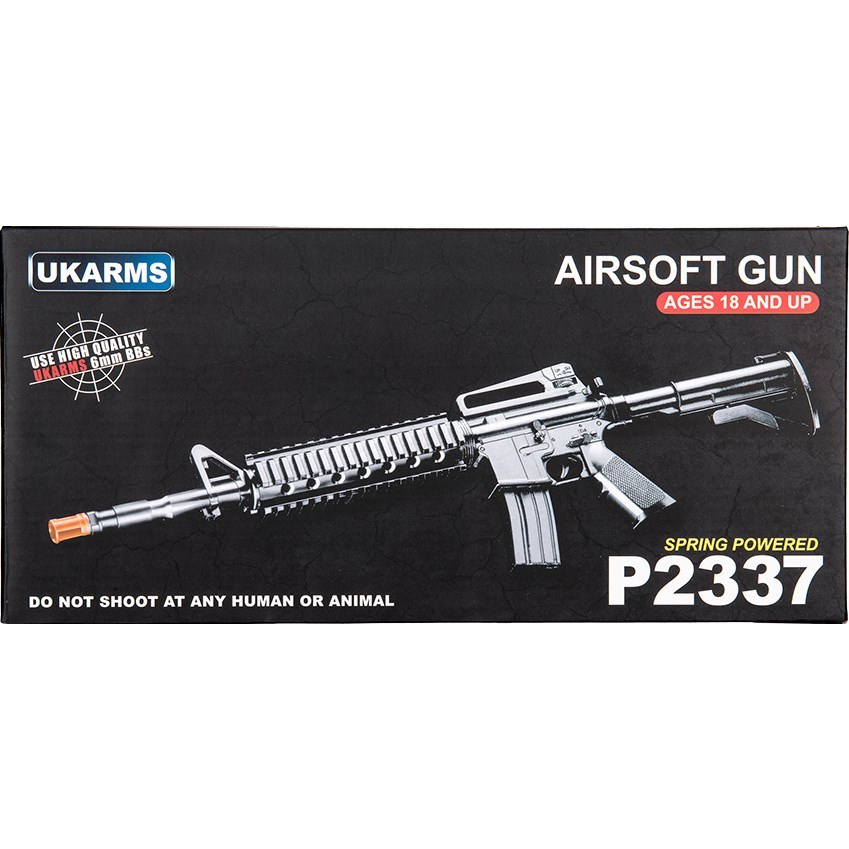 Add UnlimitedWares to your Favorites to receive our email newsletters about new items & special promotions.
SIGN UP
Click Thumbnails to Enlarge
This is a spring airsoft gun so all you have to do is cock back the slide and shoot. It's fast, clean, inexpensive and easily maintained. The gun does not require any gas or batteries to operate, it's ready for action right out of the box. If you're looking for a fun & reliable airsoft gun then look no further. You're bound to have a blast with this gun.
UKArms M4 Airsoft Rifle
Spring Powered - No Gas or Batteries Needed
175 FPS Projectile Velocity With .12g BBs
Effective Range Of ~50 ft
Detachable Magazine Clip - Holds 12 BBs
Front & Rear Sight
Adjustable Stock
Integrated Carrying Handle
Quad RIS Rails
Polymer Body Construction
24" Length
11 oz Weight
Item is Brand New and Factory Sealed
30 Day Money Back Guarantee
This item cannot be sold and shipped to New York.
We want you to be fully satisfied every time you shop with UnlimitedWares which is why we offer a no hassle 30 Day Money Back Guarantee for all of our items. If you are not satisfied with an item that you have purchased, you may return the item within 30 days of delivery for a full refund of the purchase price plus shipping. The item must be returned in new condition, in original boxes, and with all paperwork, parts and accessories to ensure full credit.
If you intend to return an item, please
CONTACT US
first.
Buyer must be at least 18 years old to purchase.
All airsoft guns are sold with an orange tip according to federal and/or state regulations so that they are not mistaken for firearms by local law enforcement.
It is unlawful to alter the coloration or markings to make the product look more realistic. Any alterations made to the product will void the manufacturer's warranty. This is an airsoft toy gun; it complies with all federal laws and regulations.
This replica gun contains the colored markings required by law, including a permanently attached orange plug.
Orders ship out within 1 business day.

We ship very fast!
Payment accepted through PayPal, Visa, MasterCard, American Express, and Discover. Payment can be sent anytime within 8 days after an auction ends.