Vintage 1950s Electric Game Company Electric Build It Set Model 203 Jim Prentice Electric Game Co. Inc.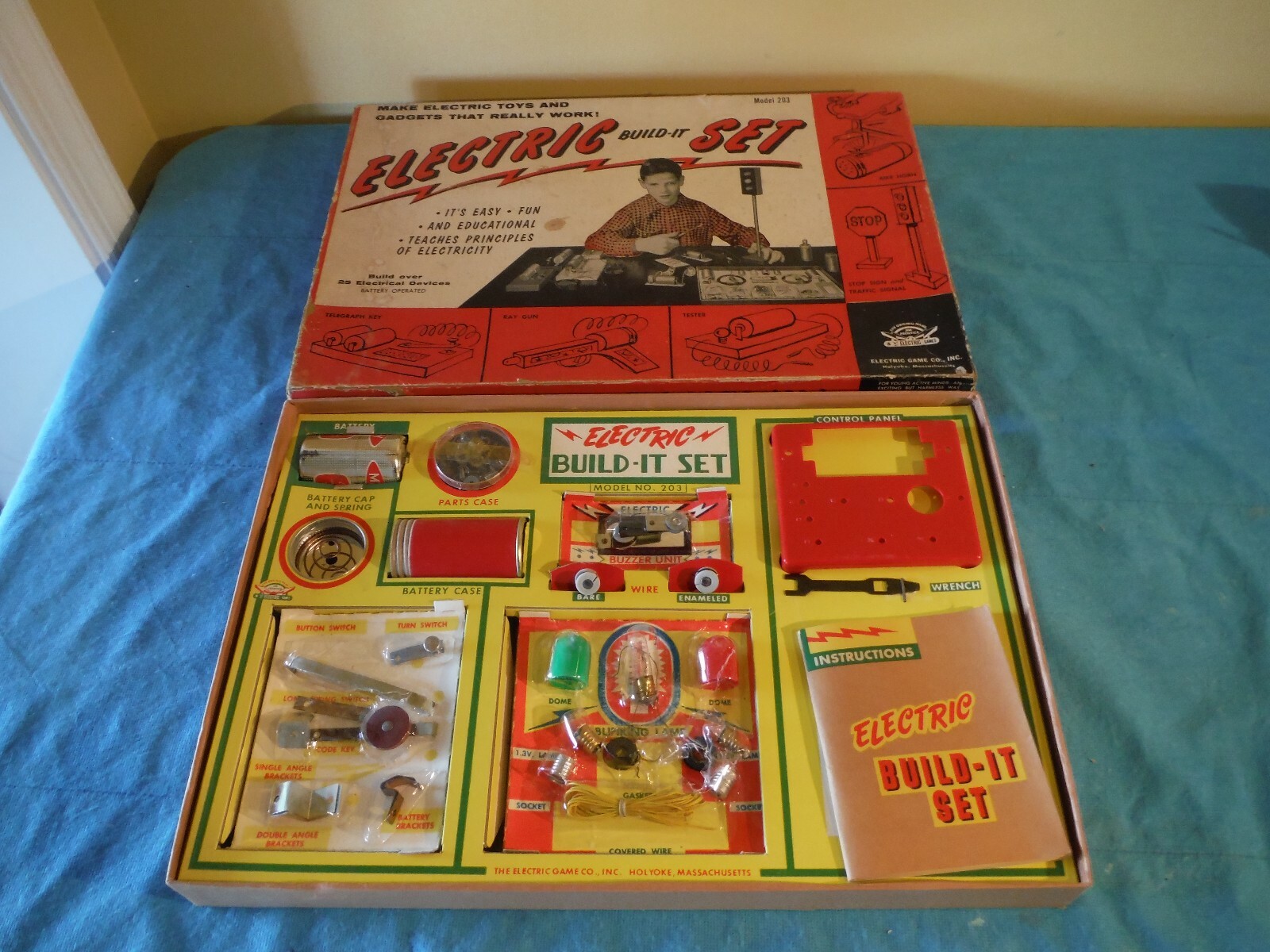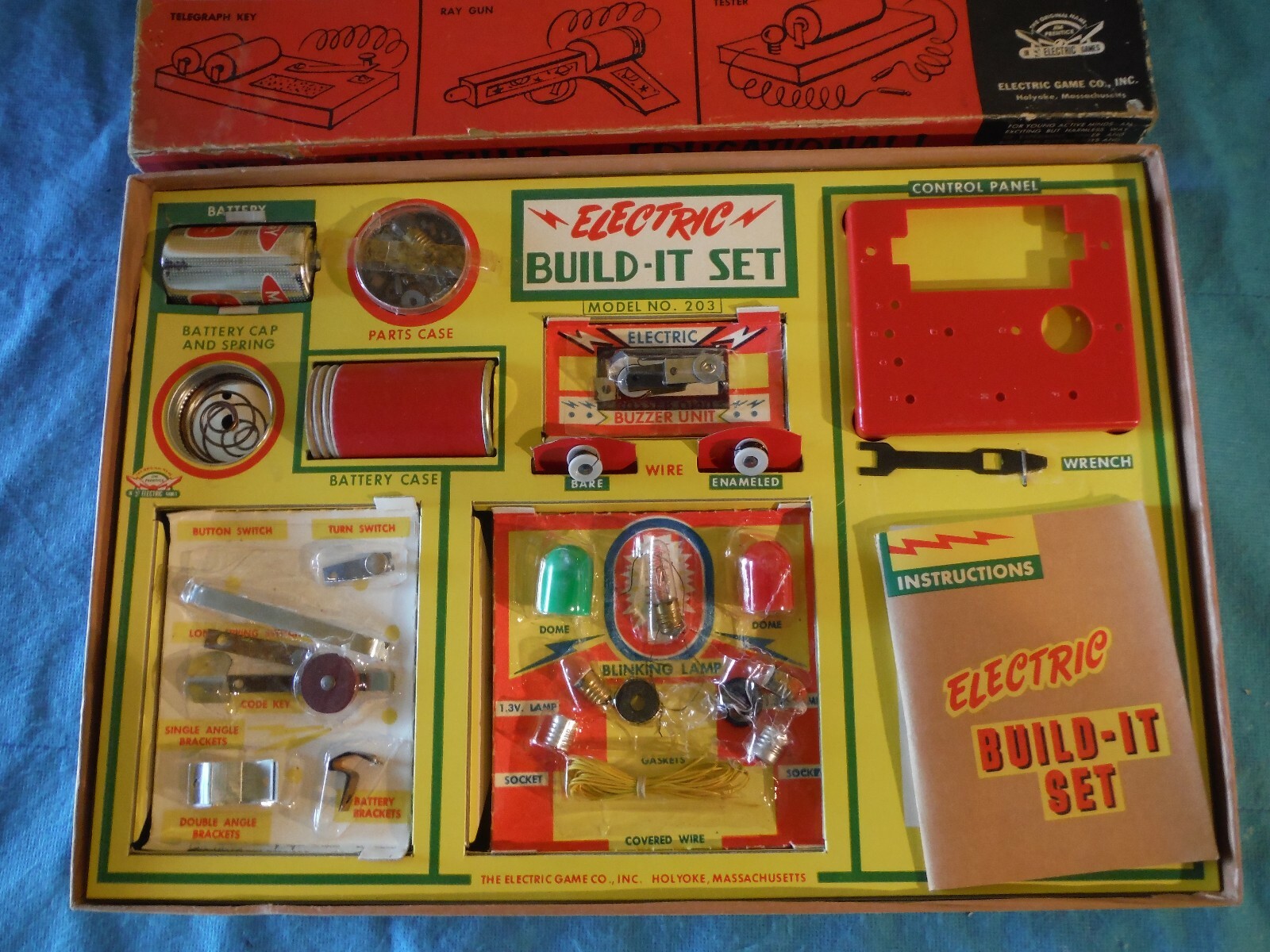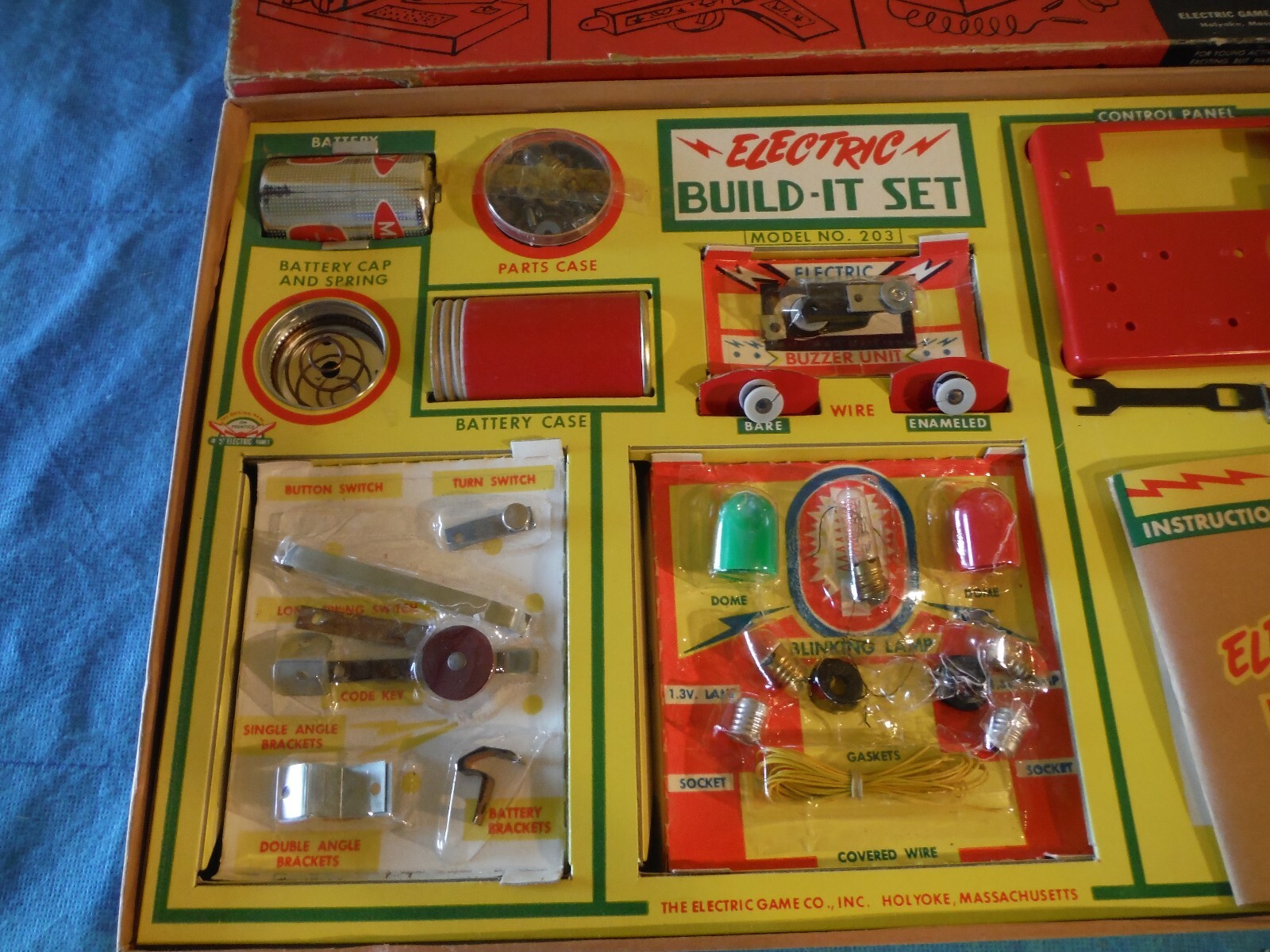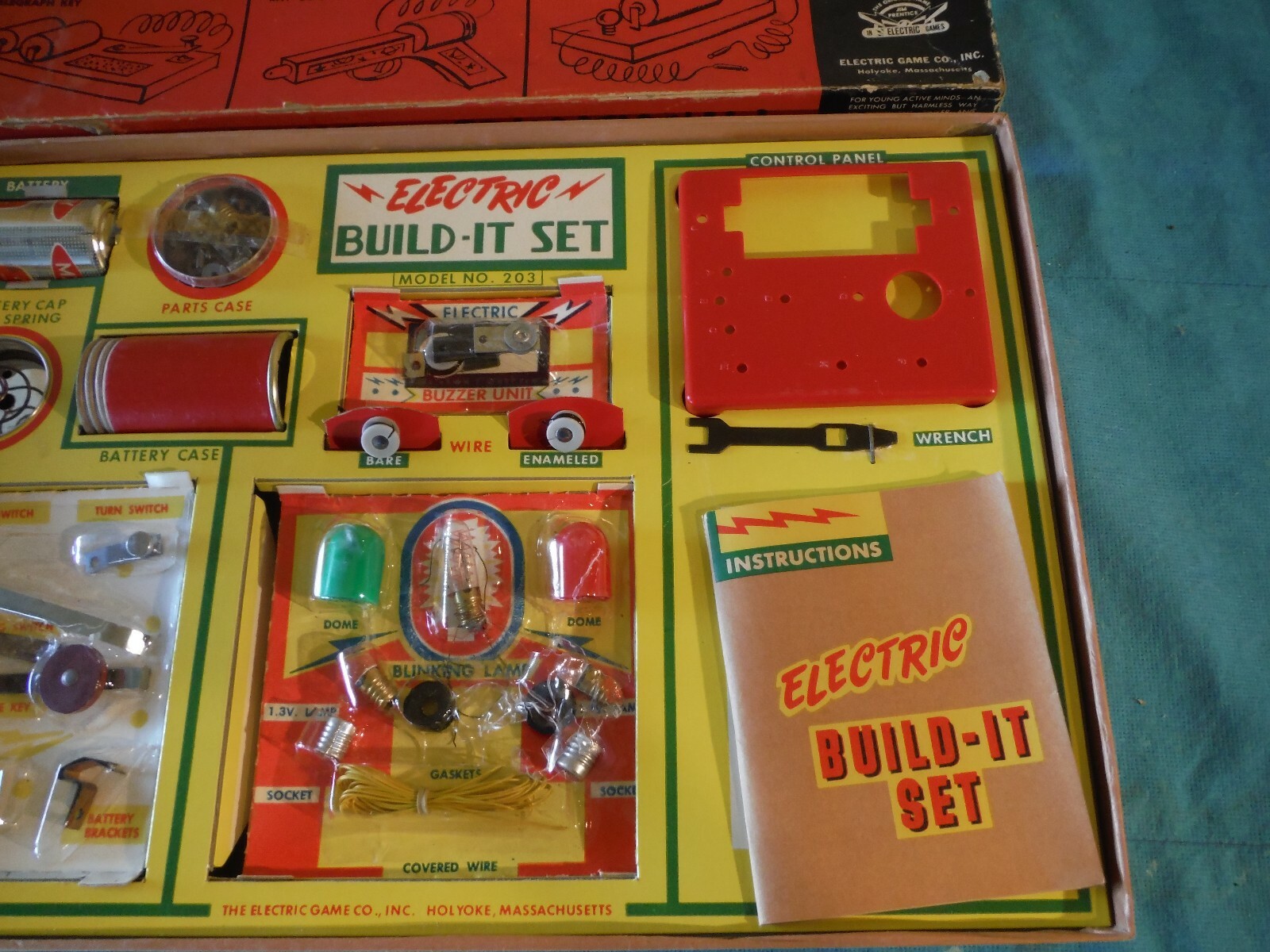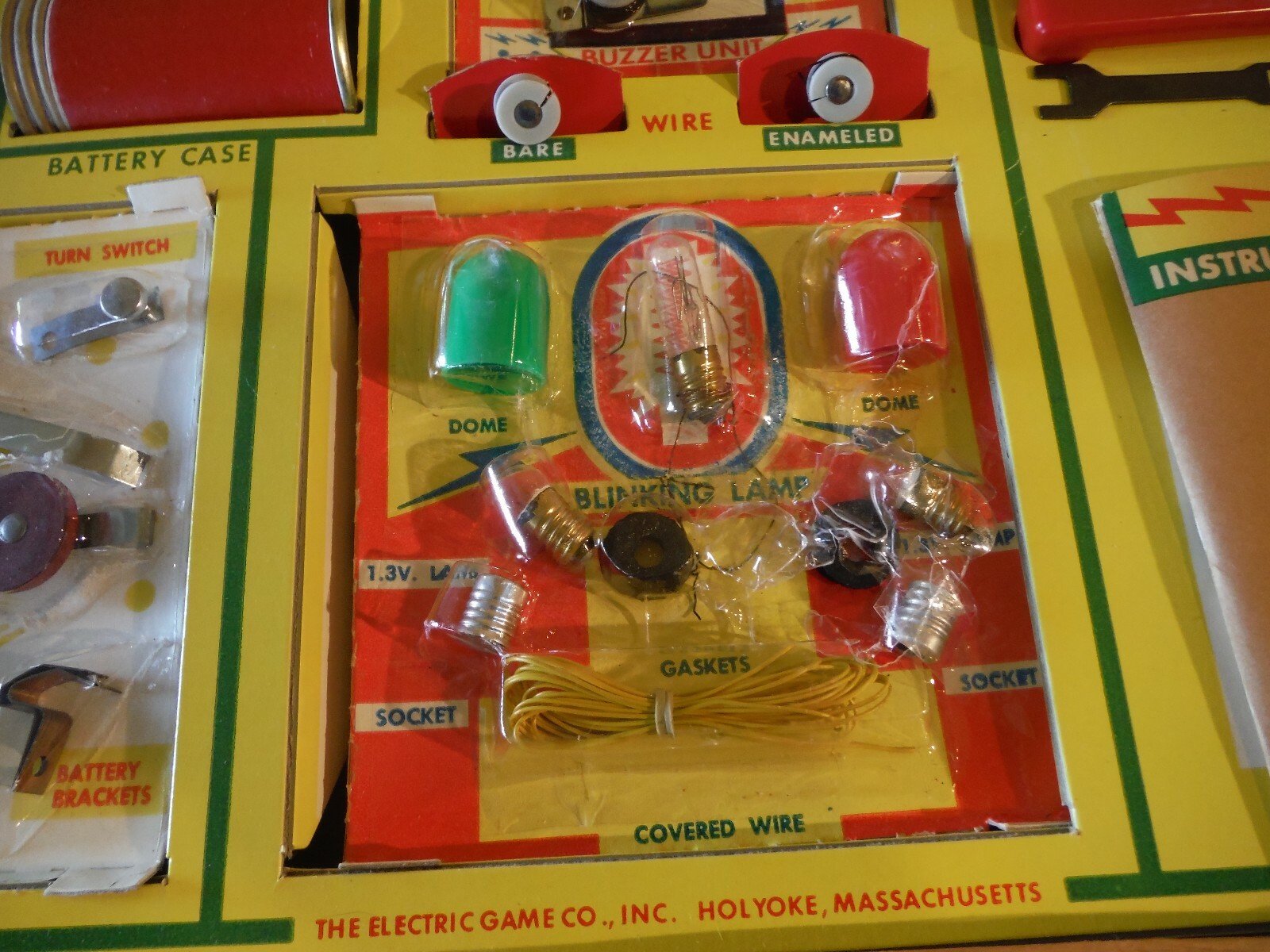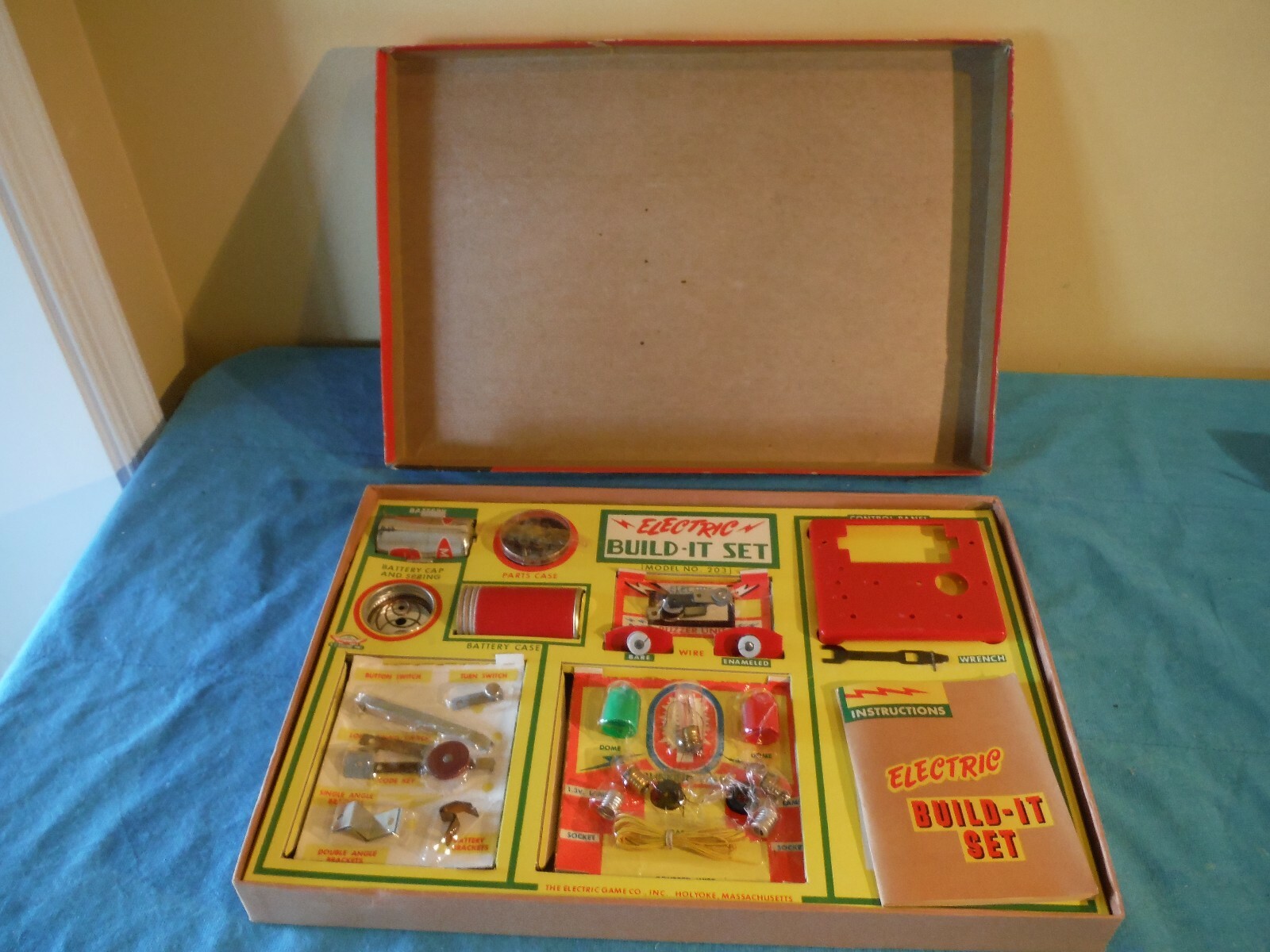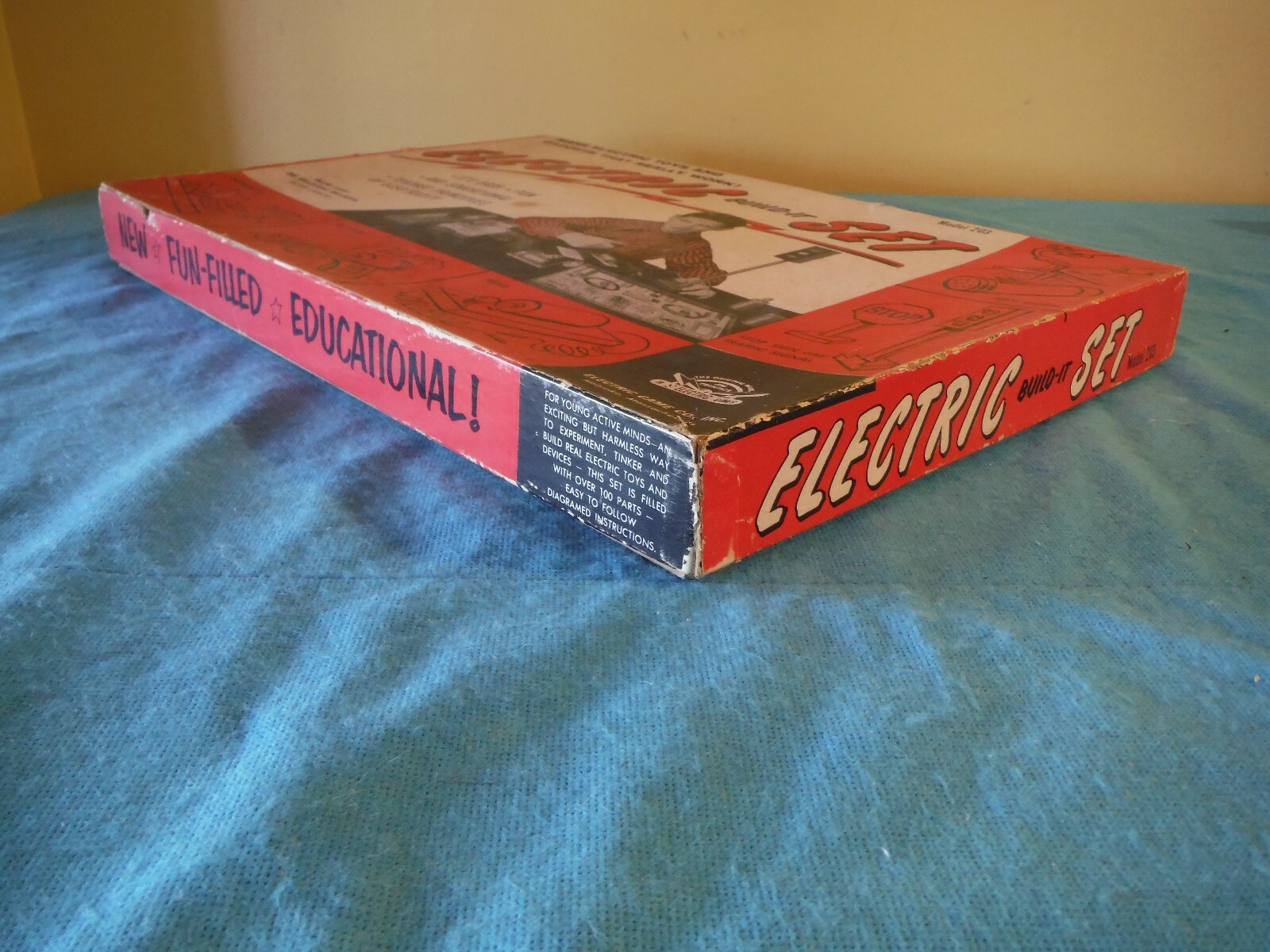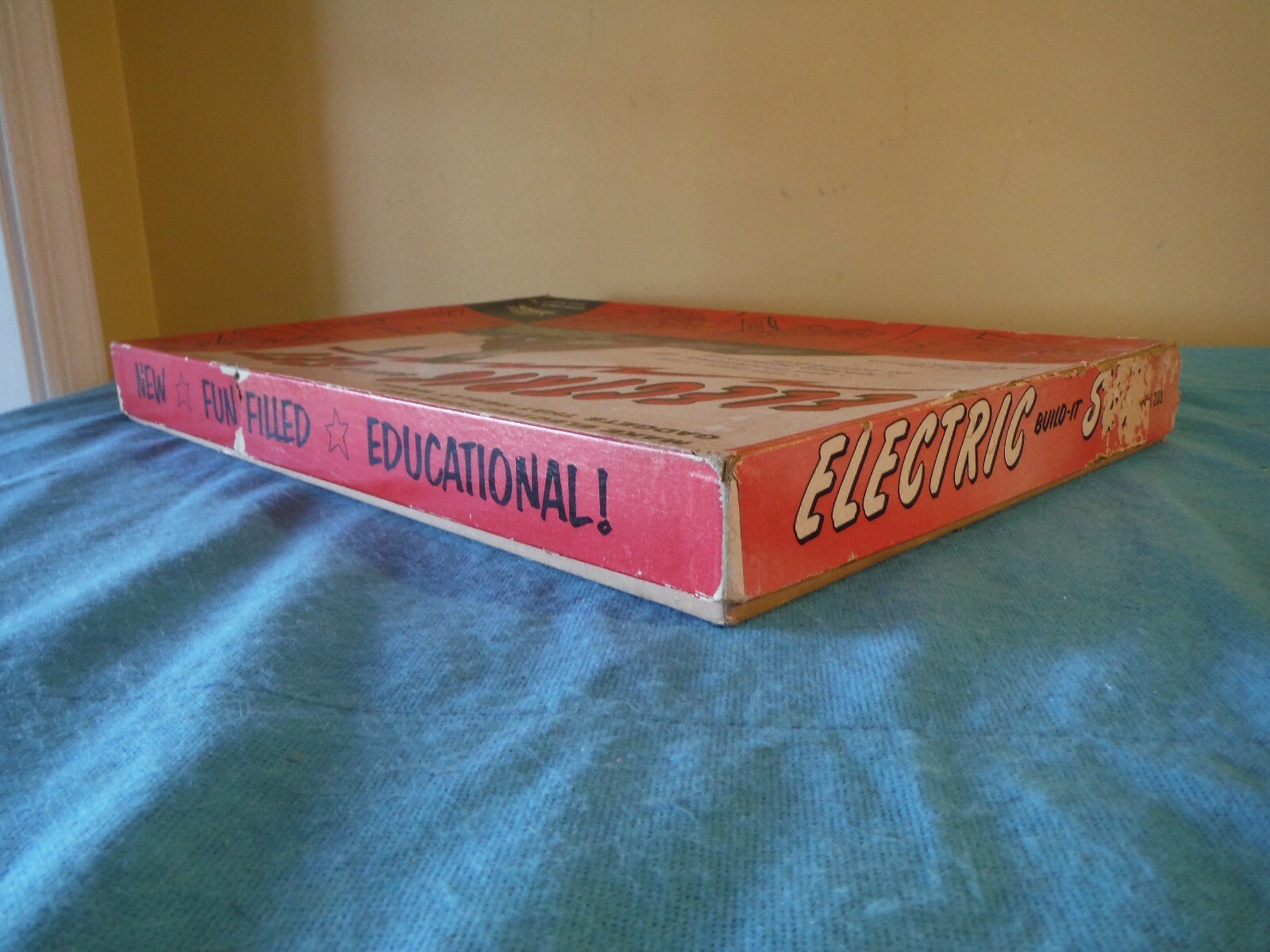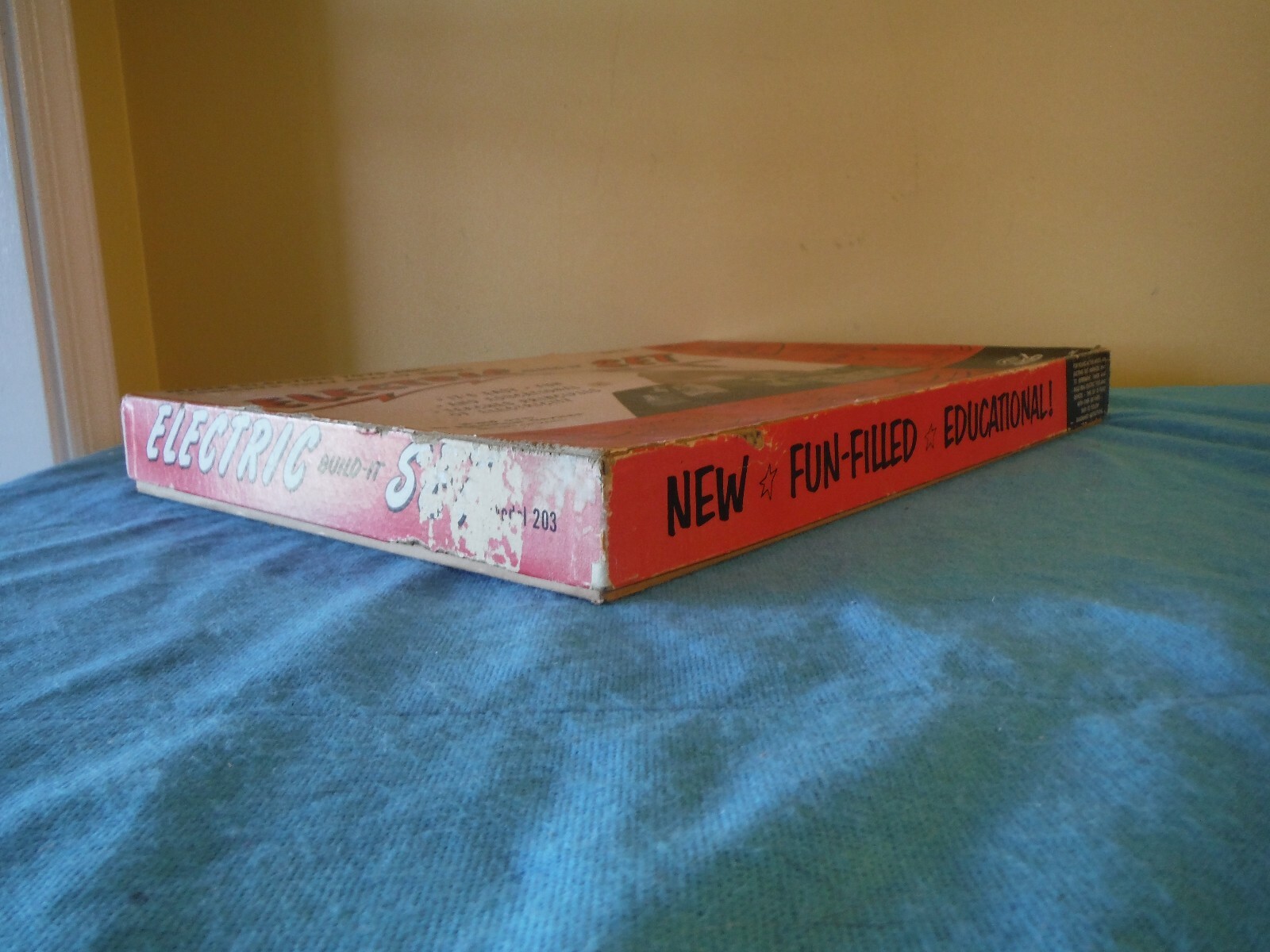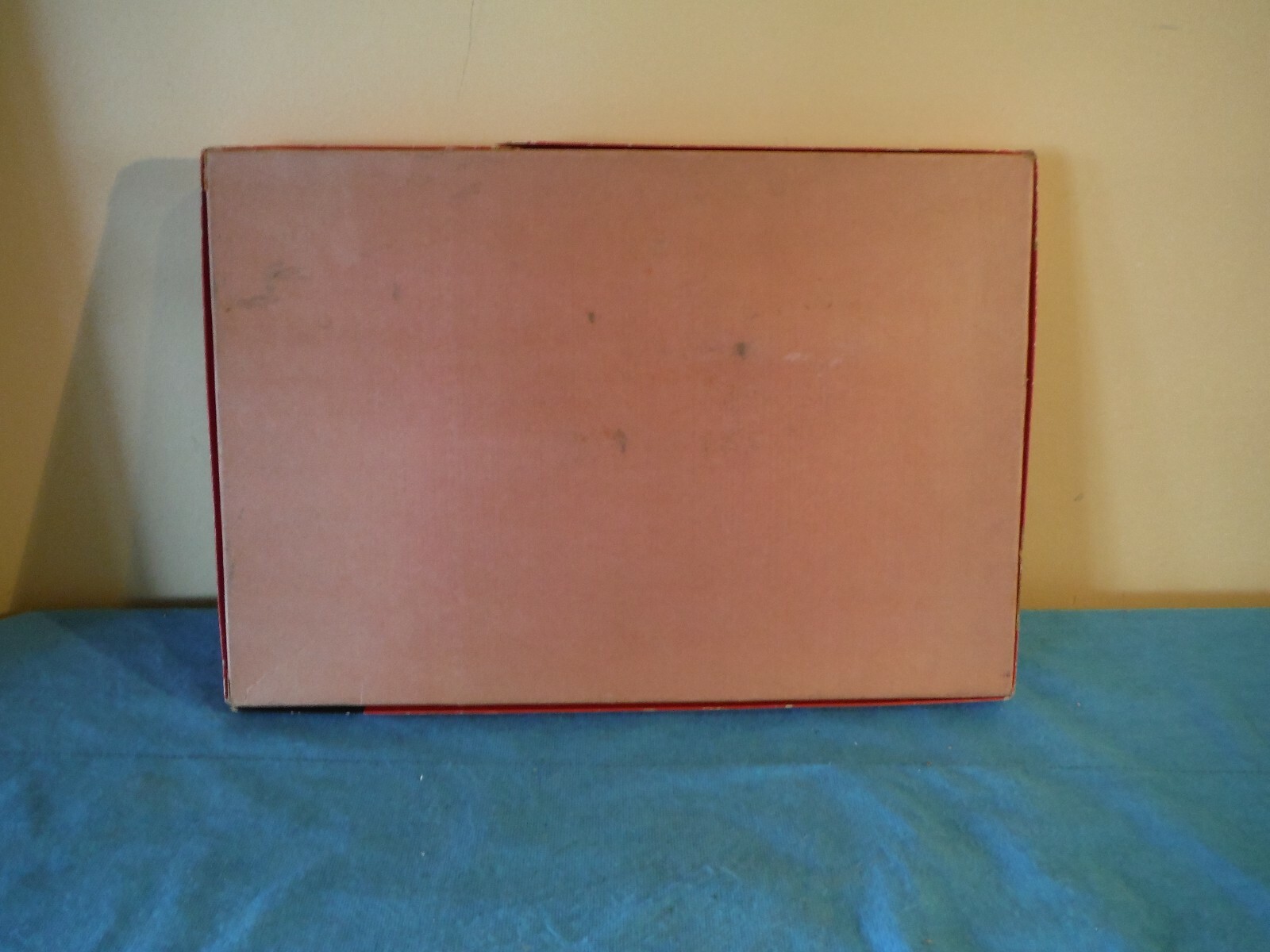 Бренд: Electric Game Co. Inc.
Items up for BIN with Best Offer Option:
Vintage 1950s Electric Game Company Electric Build It Set Model 203 COMPLETE. Majority of pieces still in original packages. One section has damage to the package but all pieces present and in good condition. Box has some wear and staining which is expected for being 60+ years old. The original battery is also present and definitely does not work and will need a replacement.
Items came from a cats free and smoke free house.
PayPal in US dollars.

To prevent unhappy customers, please read the following statement:

WARNING: ZERO TOLERANCE policy towards NON-PAYING BIDDERS! Please make your payment within 3 days after auction ends. Since I ship your winning items fairly quick, I expect your on-time payment so you won't slow down my item shipping process for my other customers. If for some reasons you will be late on the payment, please e-mail me.

Conditions for most of my clothing items range from brand new (w/ or w/o tag), gently used (almost like-new), to mildly worn with normal wear and tear. I take good pictures of my listing items so it's your responsibility to ask me detailed questions and major concerns (i.e. especially in regards to specific item condition) for items I listed before you place any bids on them. I try to place multiple brand-name items in one lot so you get a variety of items for one great price. Please do not come back and haunt me for one or two pieces of the items in the LOT that you dislike in your perception once you've won the auction. Please bear in mind, you are getting a good deal for the entire LOT as a whole. When I stated "stain" that means stain, no more, no less. Thank you for your understanding.

******For vintage item listings, I try my best to describe such listing items in details and post clear pictures. Please judge items' final condition by yourself since "item condition" can sometimes be subjective based on viewers' perceptions. Again, please ask SPECIFIC questions about the item in your interests because I DO NOT KNOW WHAT EXACTLY YOU ARE LOOKING FOR. Bare in mind, YOU ARE the expert in looking for this item, NOT ME. If you do not ask specific questions before winning but come back to criticize me for not listing any specifics in YOUR expectation and asking refund as the result, I will REPORT you for misusing eBay's Buyer Protection Program. Thank you for your understanding.******
International buyers, please place bids only if you've had more than 5 feedback or I might cancel your bids. Thanks.
Thank you for looking and good luck on bidding!
---