Vintage HINGED BANGLE Bracelet Lot 3 Gold Tone MONET Floral Relief 2-tone BUCKLE Monet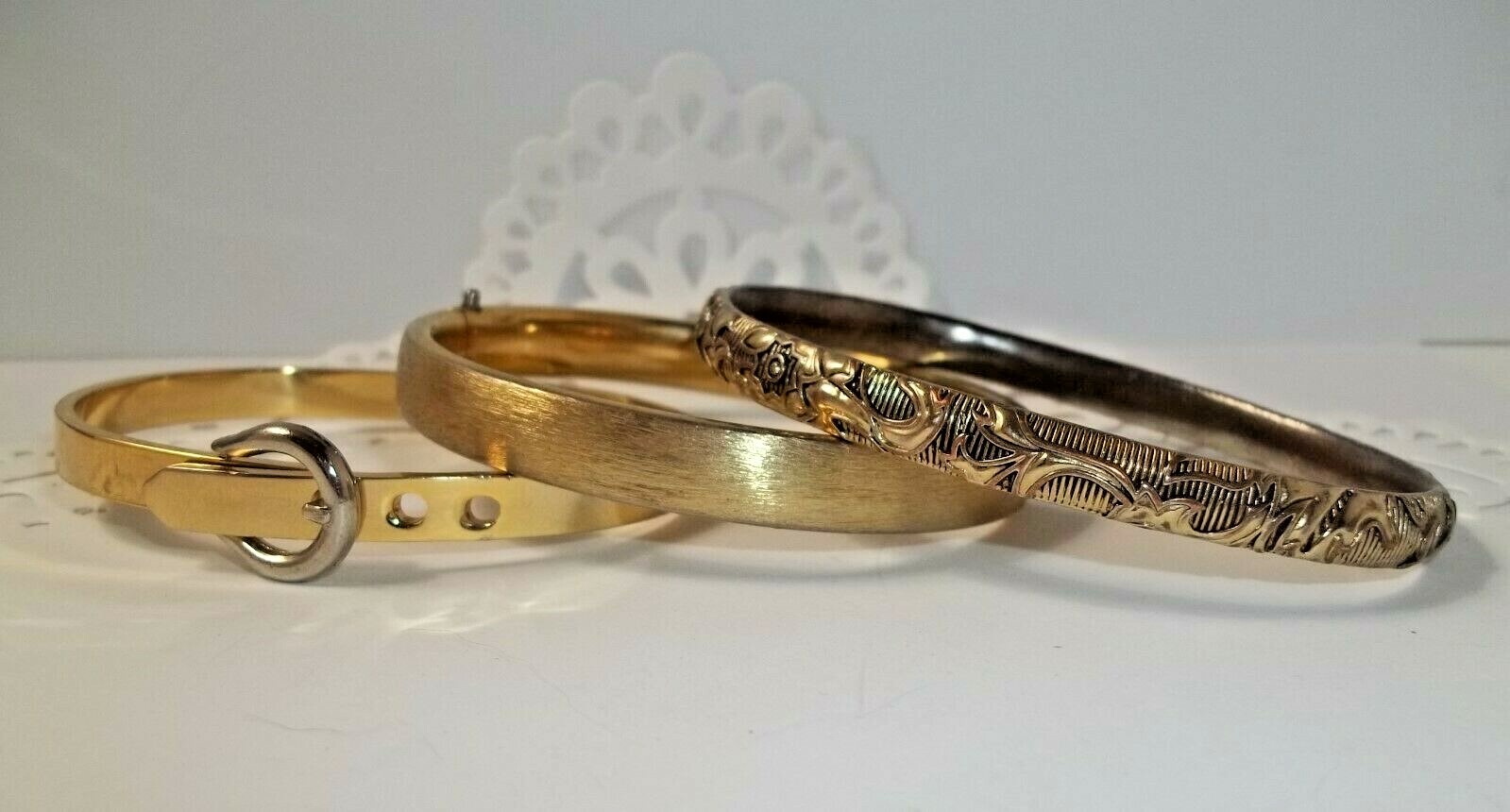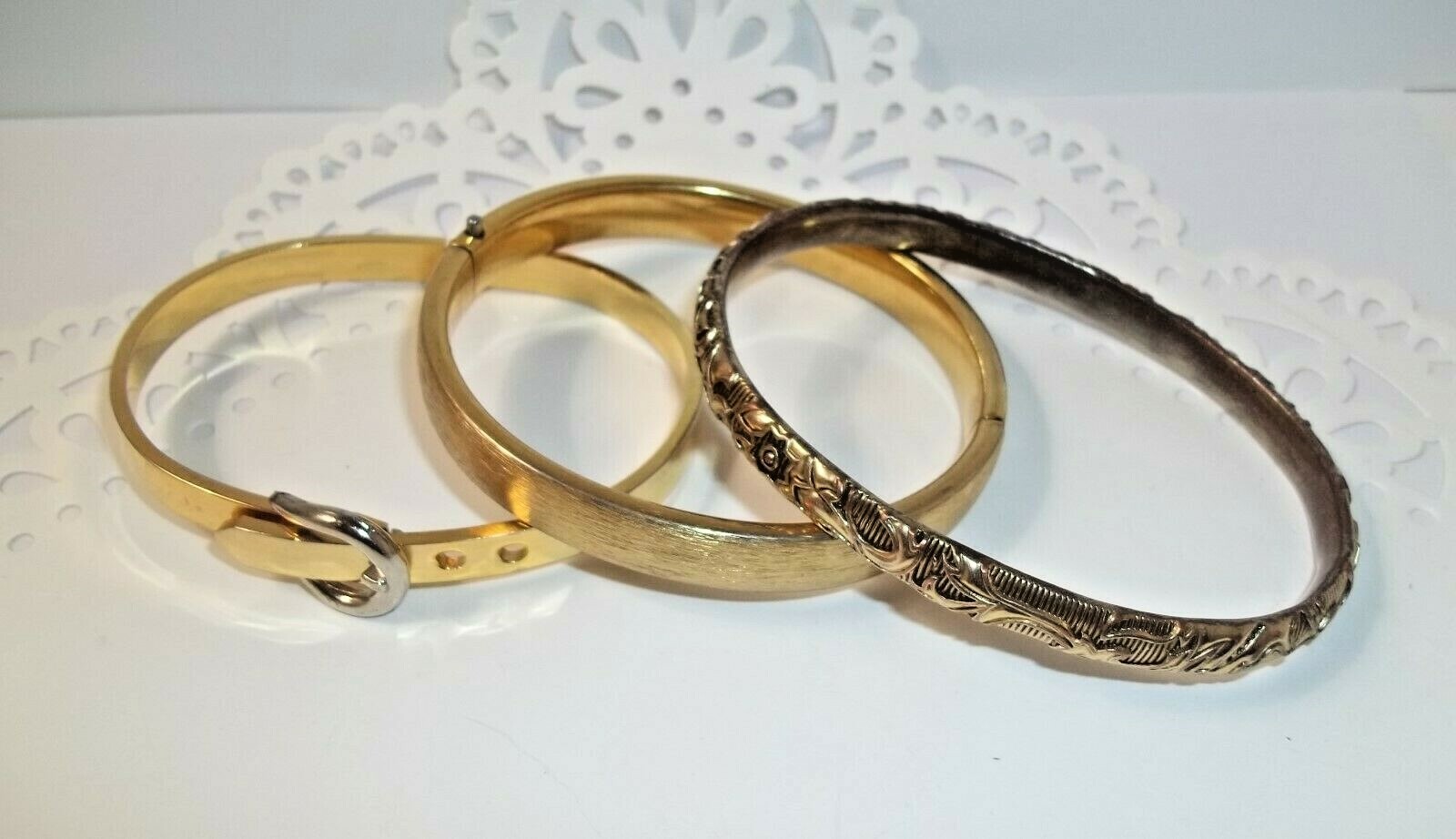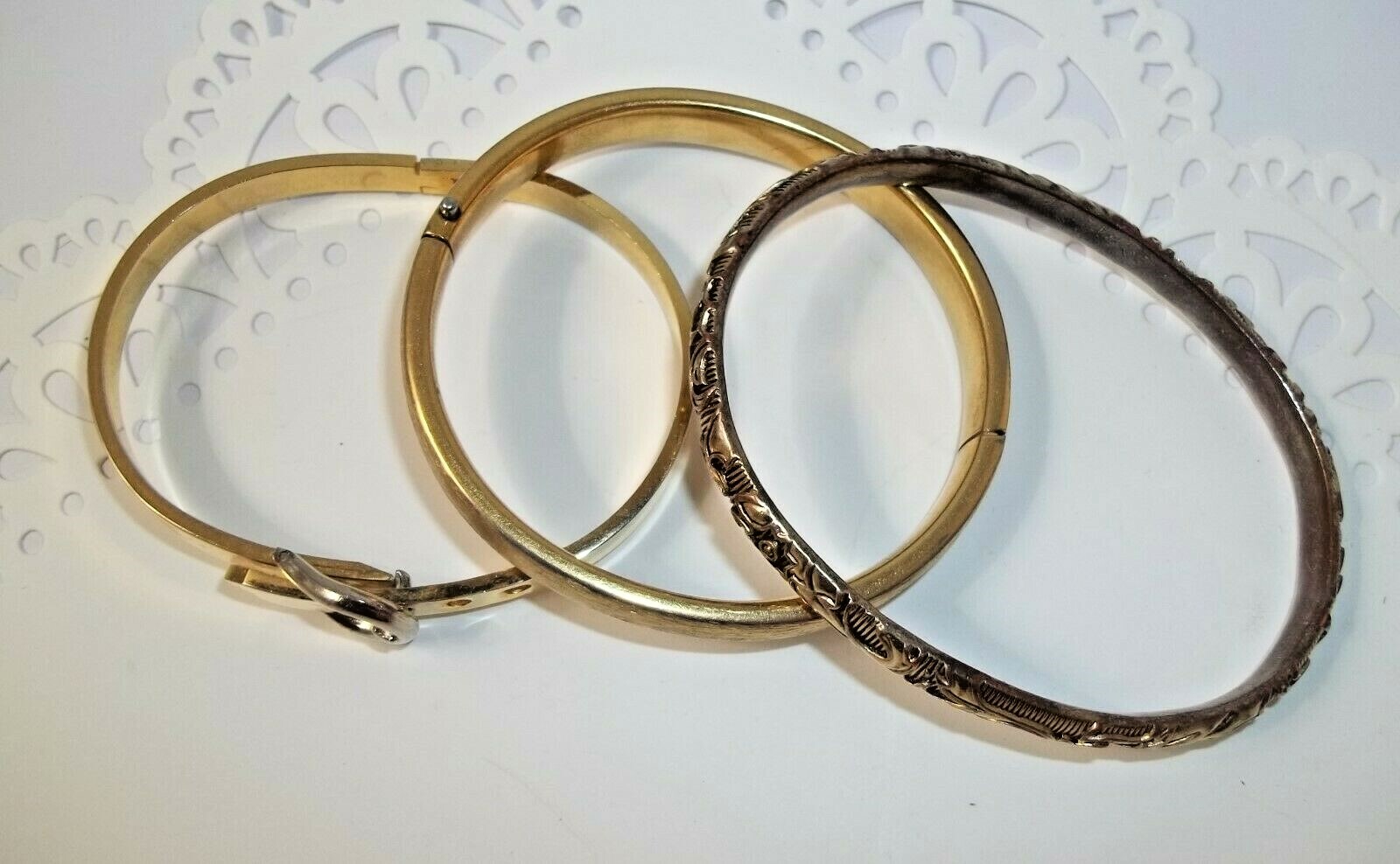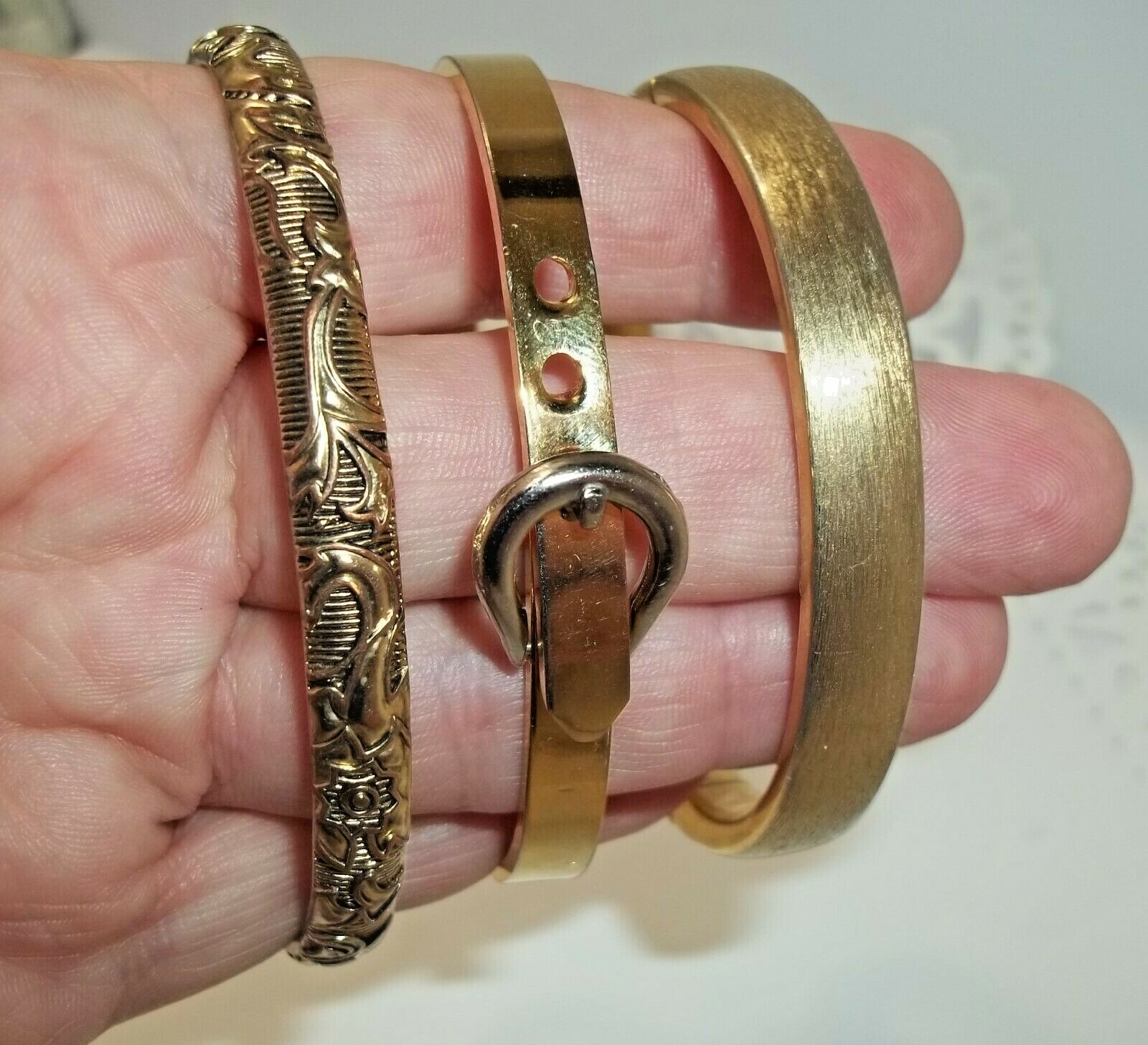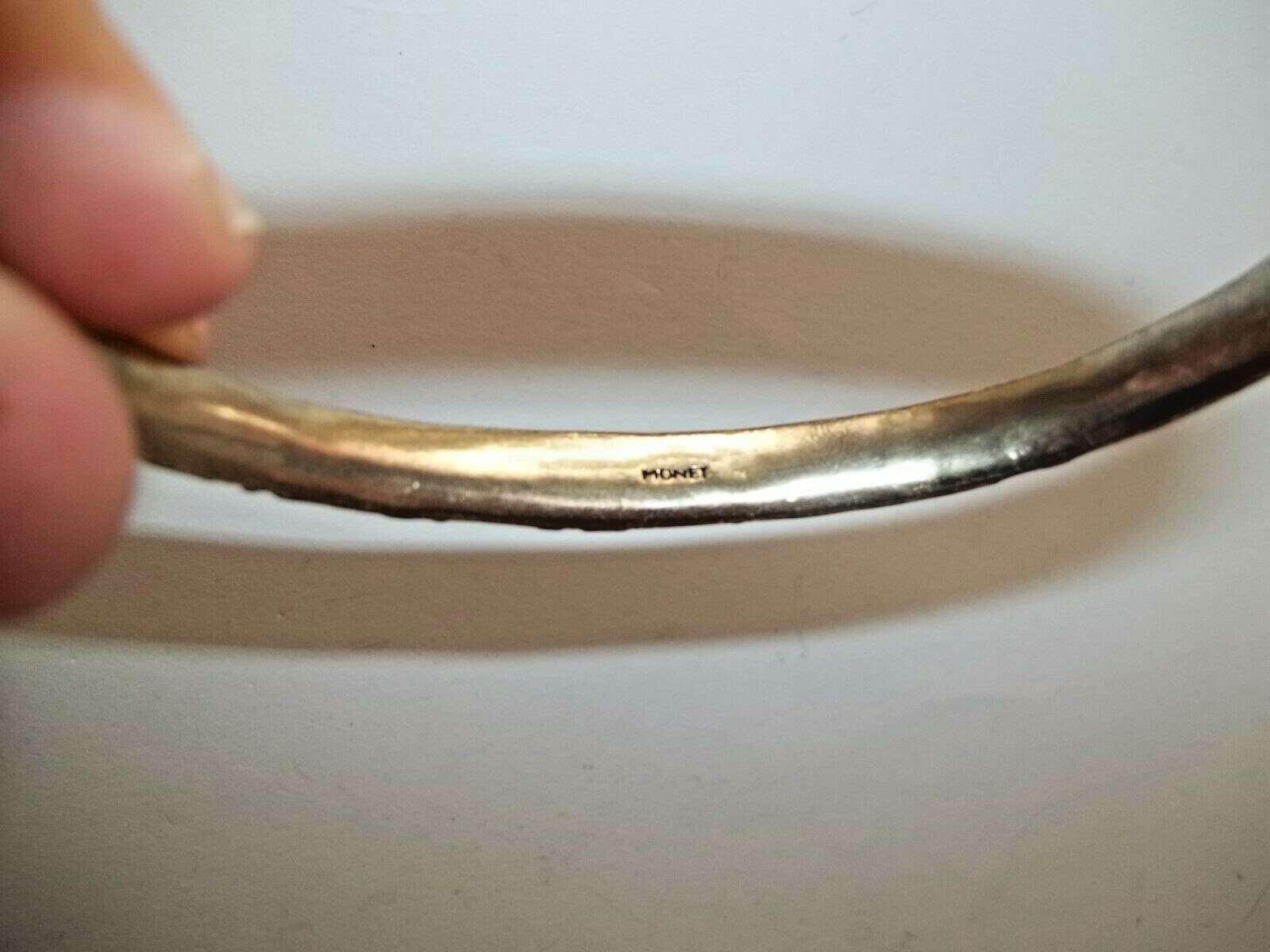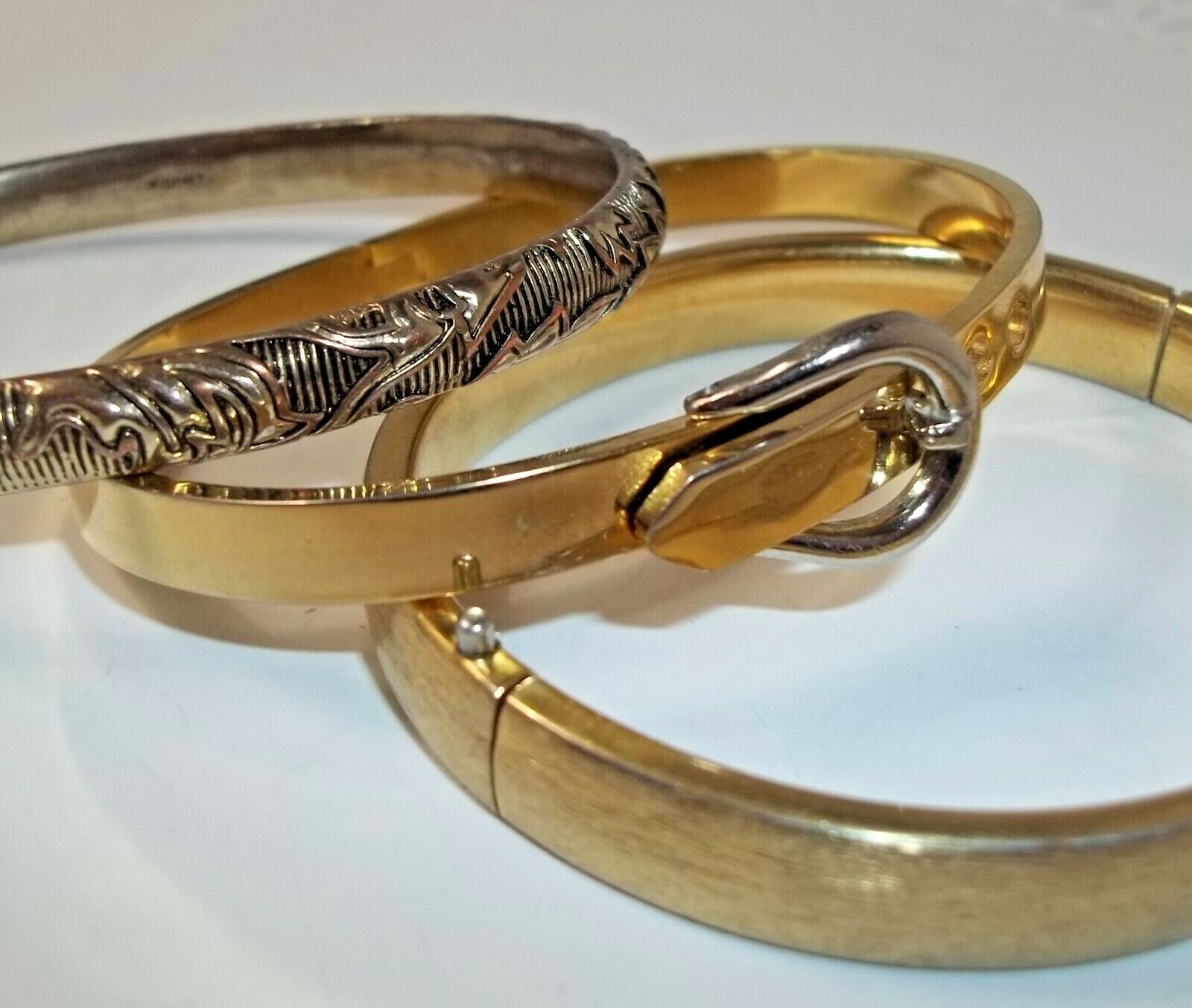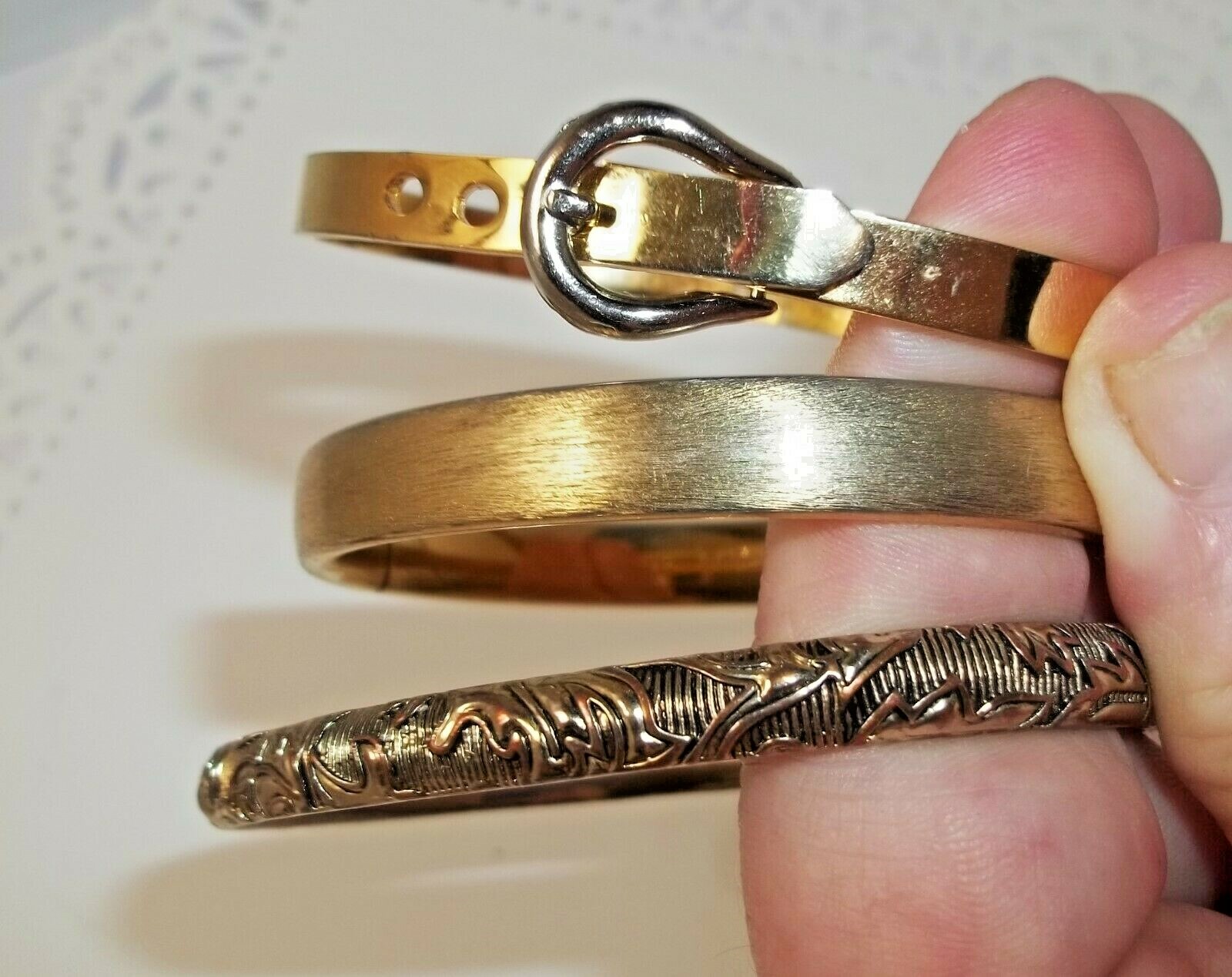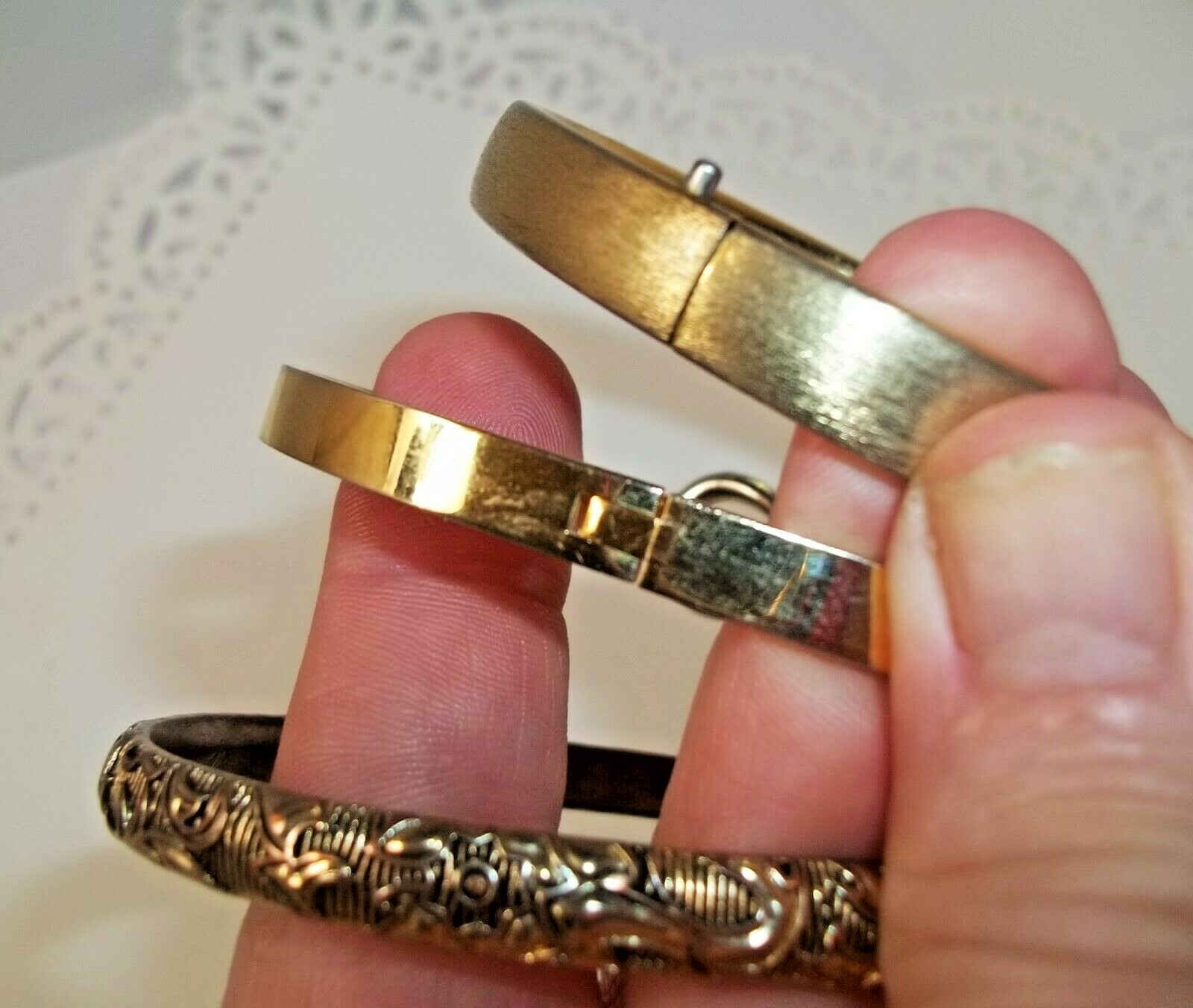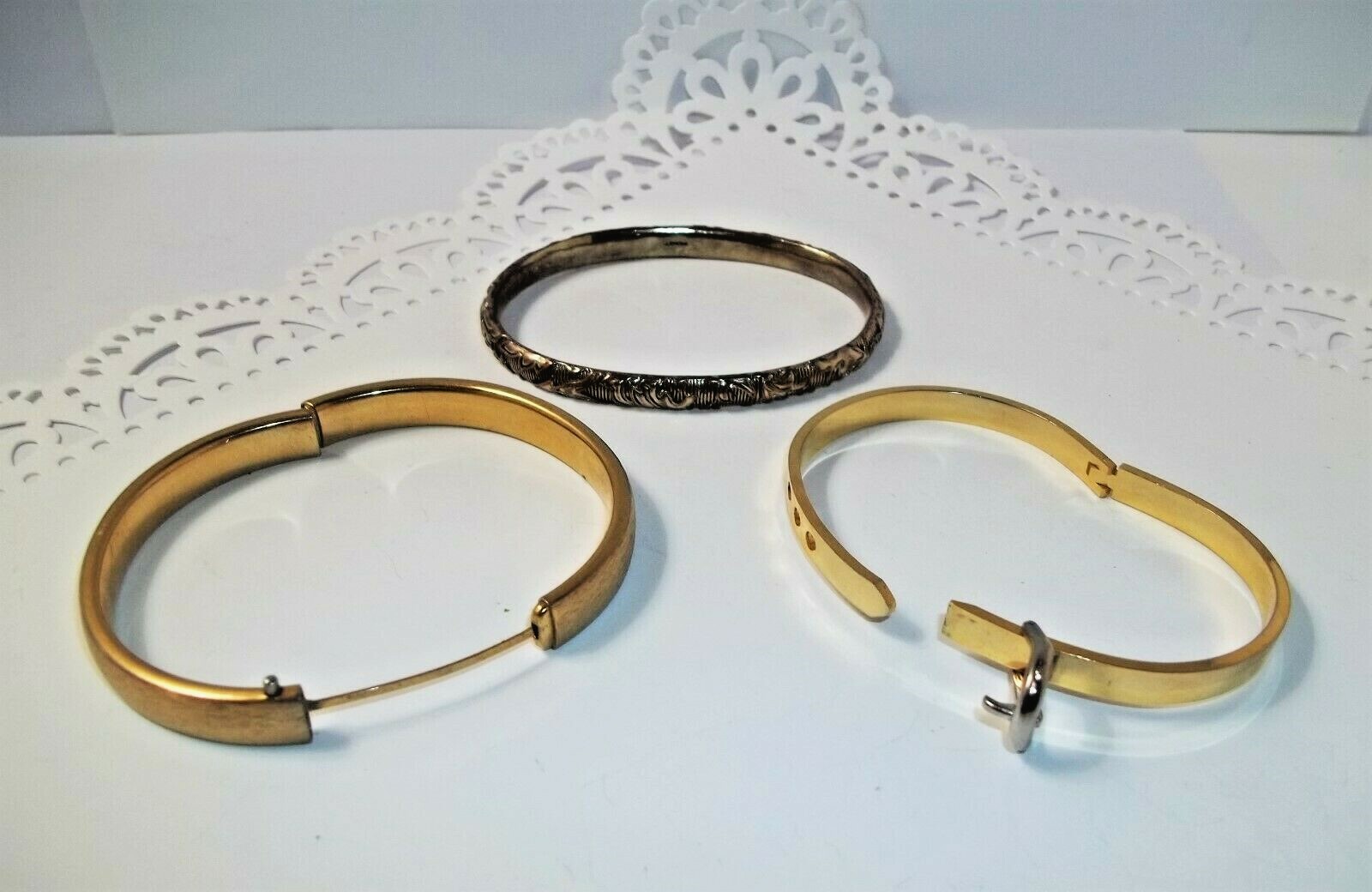 Характеристики
Metal Purity
Not Applicable
Clasp Type
Bangle Bracelet
Three (3) vintage and collectible gold tone bangle bracelets. Two are hinged bangles, the third is a bangle without opening signed Monet. Previously owned, in fair and better condition with varying extent of wear.
Hinged buckle bangle is gold tone band and silver tone buckle. 1/4" wide. Buckle lifts up to open. Choice of holes adjusts size from 6-1/2" to 7". Opens completely to put on and off. Good condition. Little wear.


Brushed gold tone finish bangle has push button box clasp and slide wire safety. 3/8" wide. 7" around inside when closed; opens to 8-7/8". Very slightly darker/diminished finish color outside within the brushed finish, bright undiminished gold finish on the smooth inside.


Floral high relief over textured bangle bracelet without opening signed Monet. 1/4" wide. 7-5/8" around inside. Dark gold tone finish. Some parts of the design are a reddish gold. Unknown if this is intentional or a color change due to wear.
Low price in consideration of condition.
Get the actual item shown, exactly as described, sent fast in a box.

Buy now!
Click here to see all of my items.
I'll combine shipping for all items purchased on the same calendar day. Each additional item ships for $1. Discount is automatic when items are paid for together, or by refund when items are paid separately.

*Delivery details. I'll ship within 1-3 business days of cleared payment and use First Class Mail, a 2-5 postal day service. So items could be delivered in 3-8 days if there are no delays. Delays are more common in the pandemic. To trade in good faith, allow 14 days for late delivery. Don't make a claim of item not received when it is more likely that your item has just not arrived yet.

Feedback. Everyone loves a compliment. Please join me in exchanging feedback when our trade is completed.