Vintage PELTIER Marbles / SERIOUS COLLECTOR SET / w. 2-color Leather Bag / MINT! Peltier Glass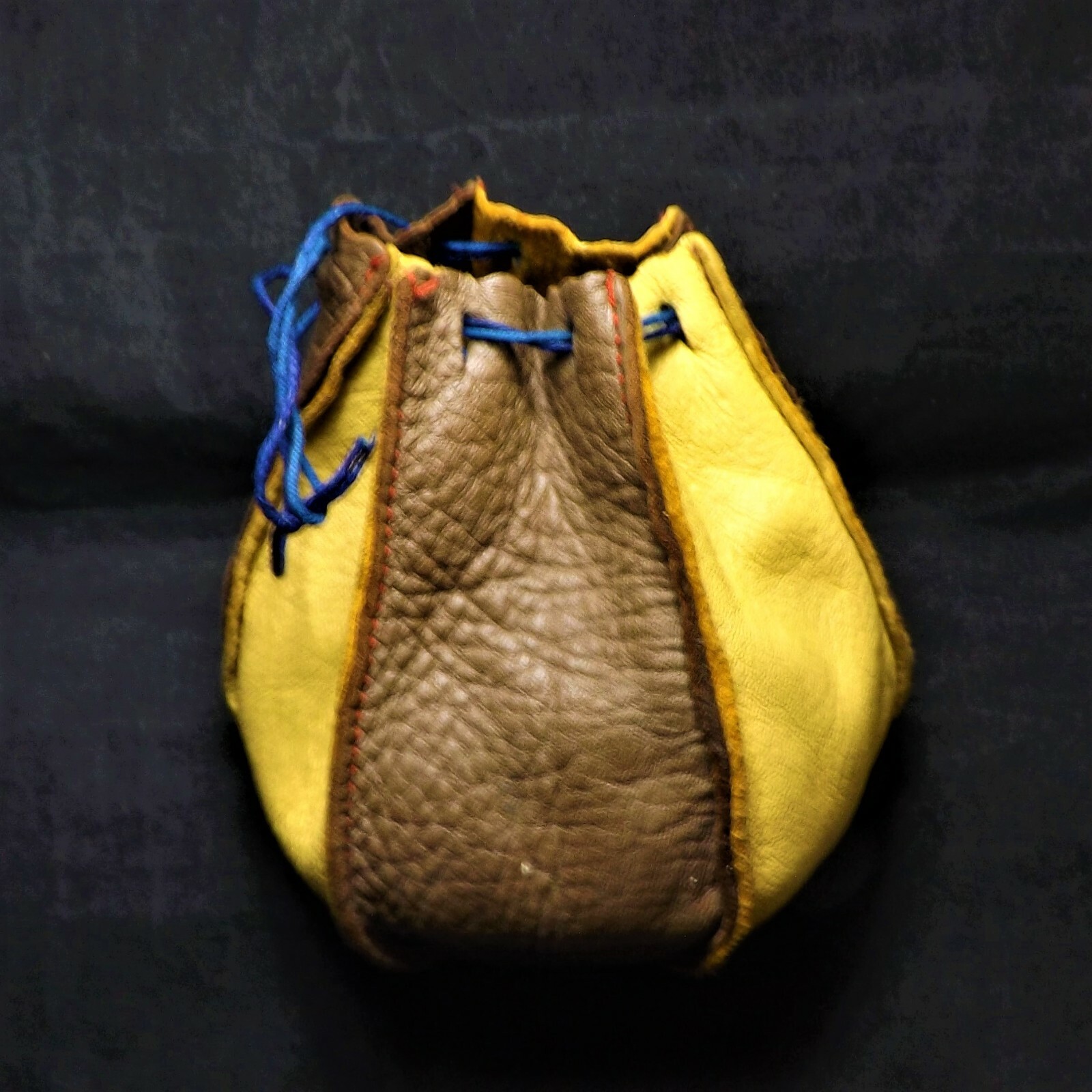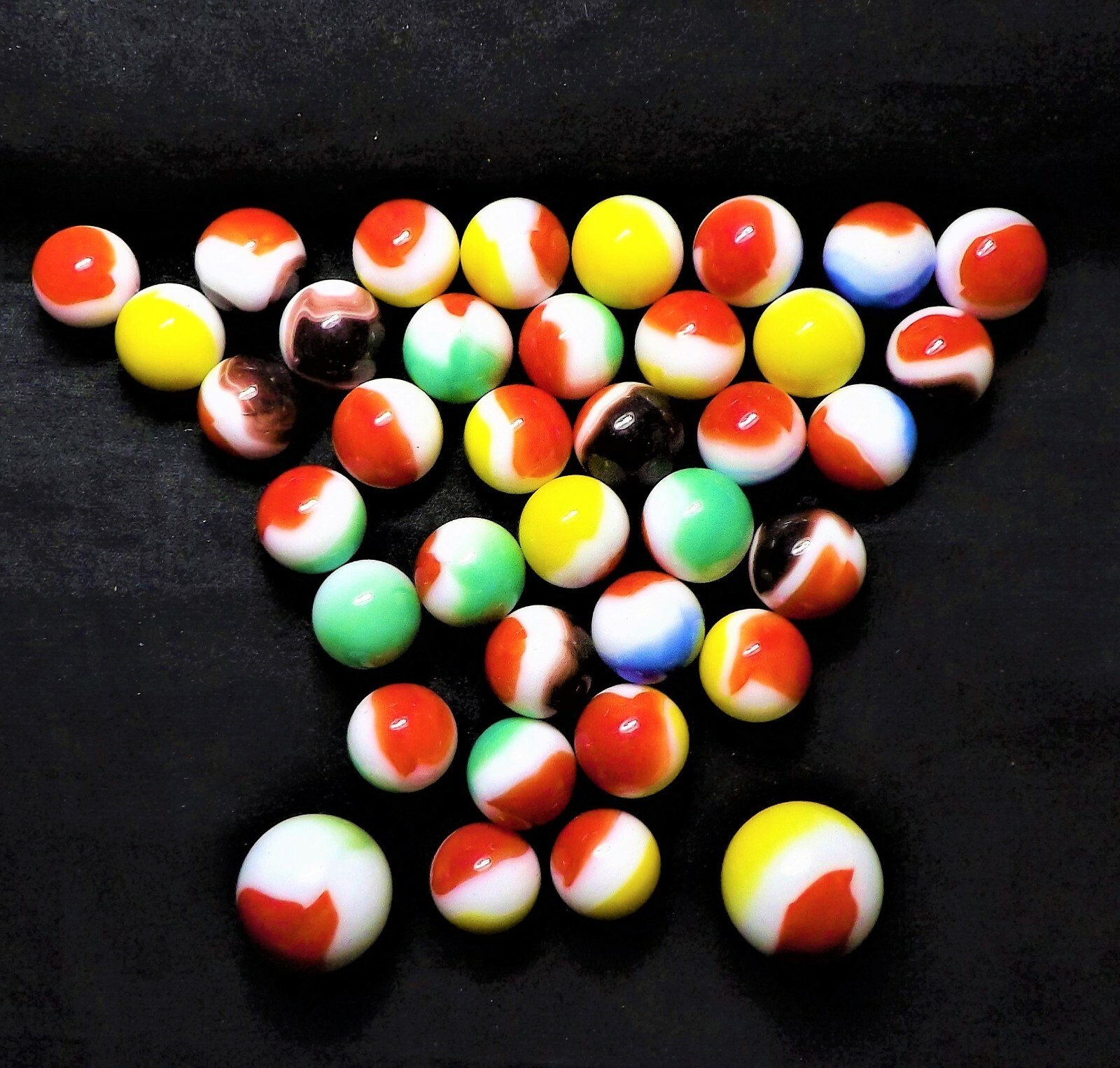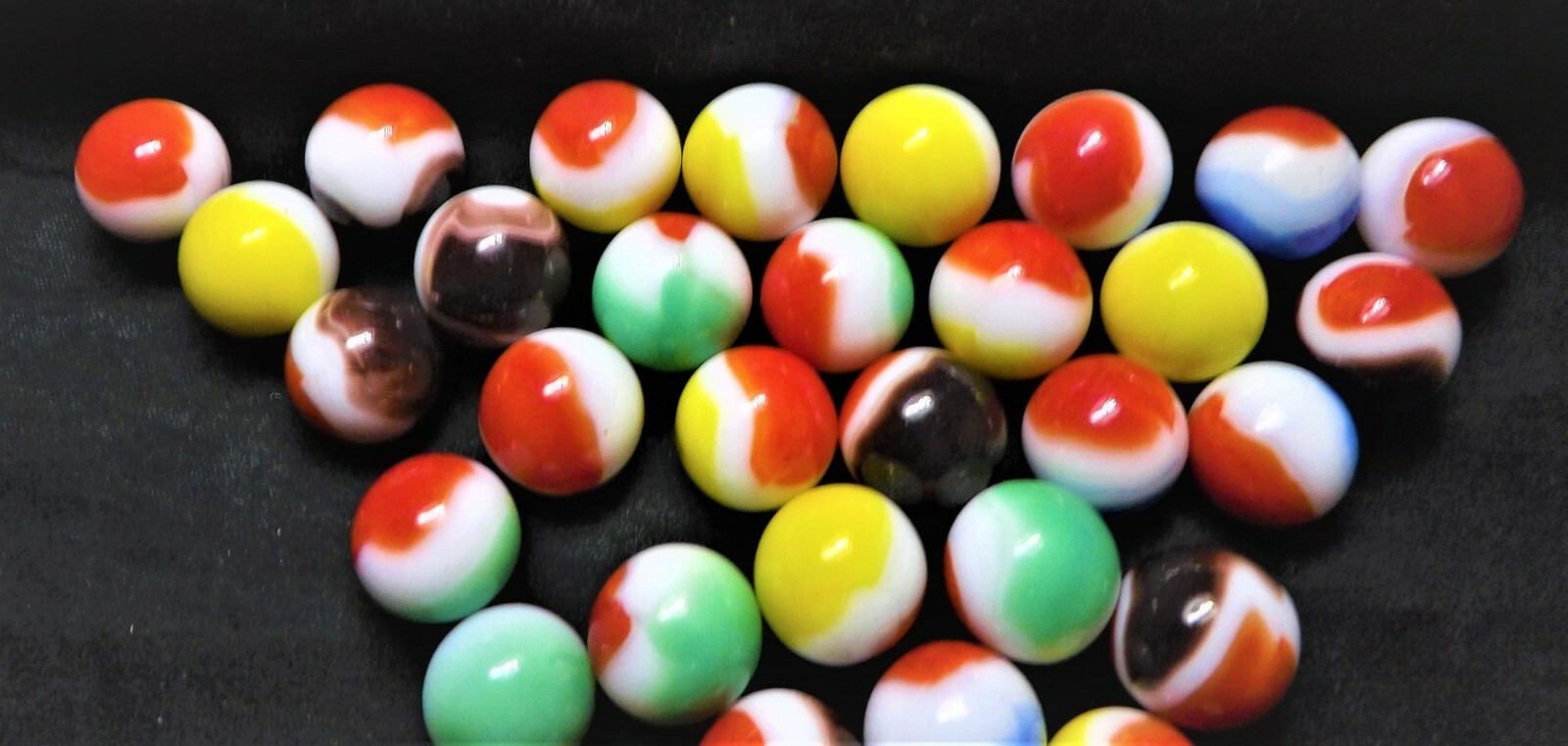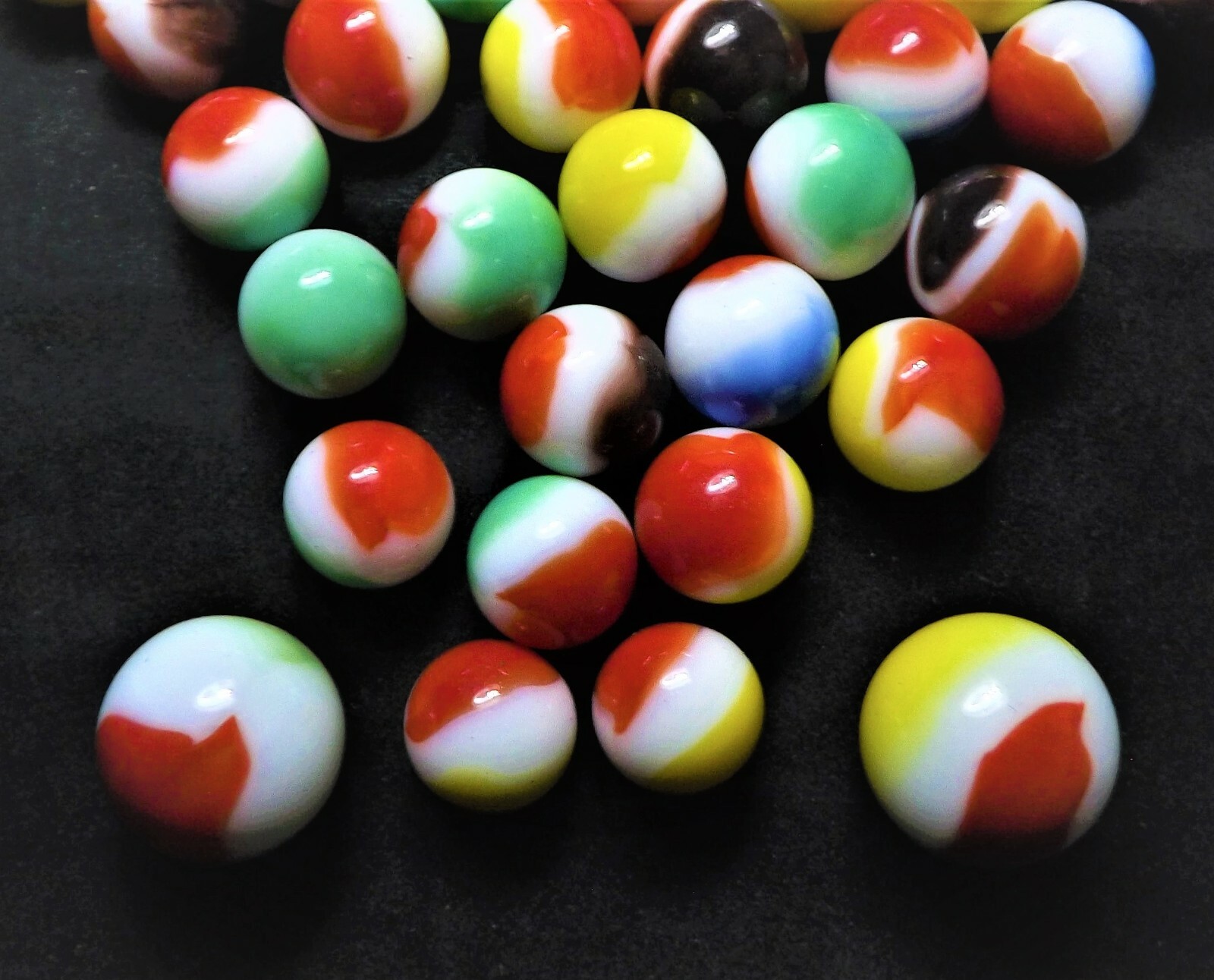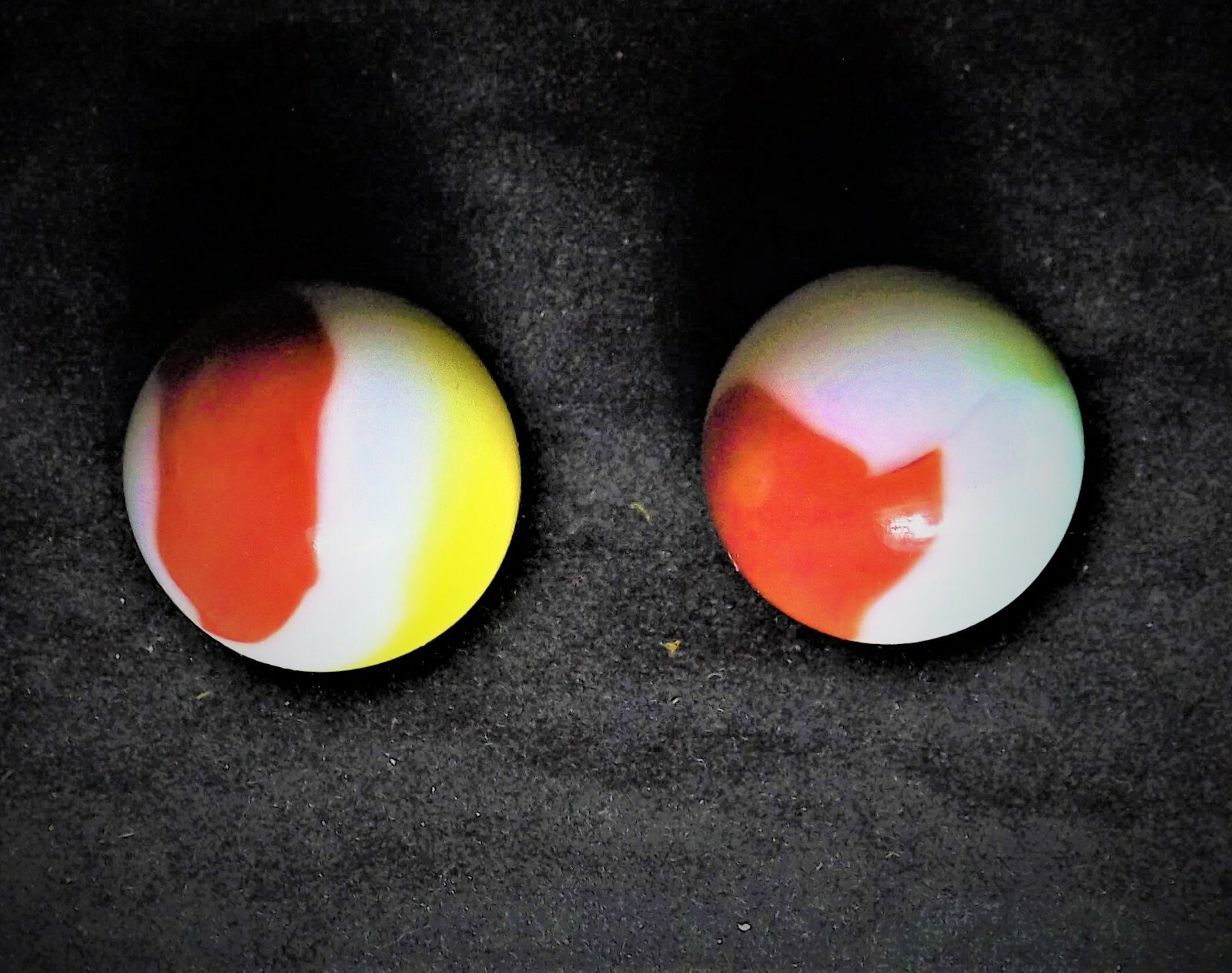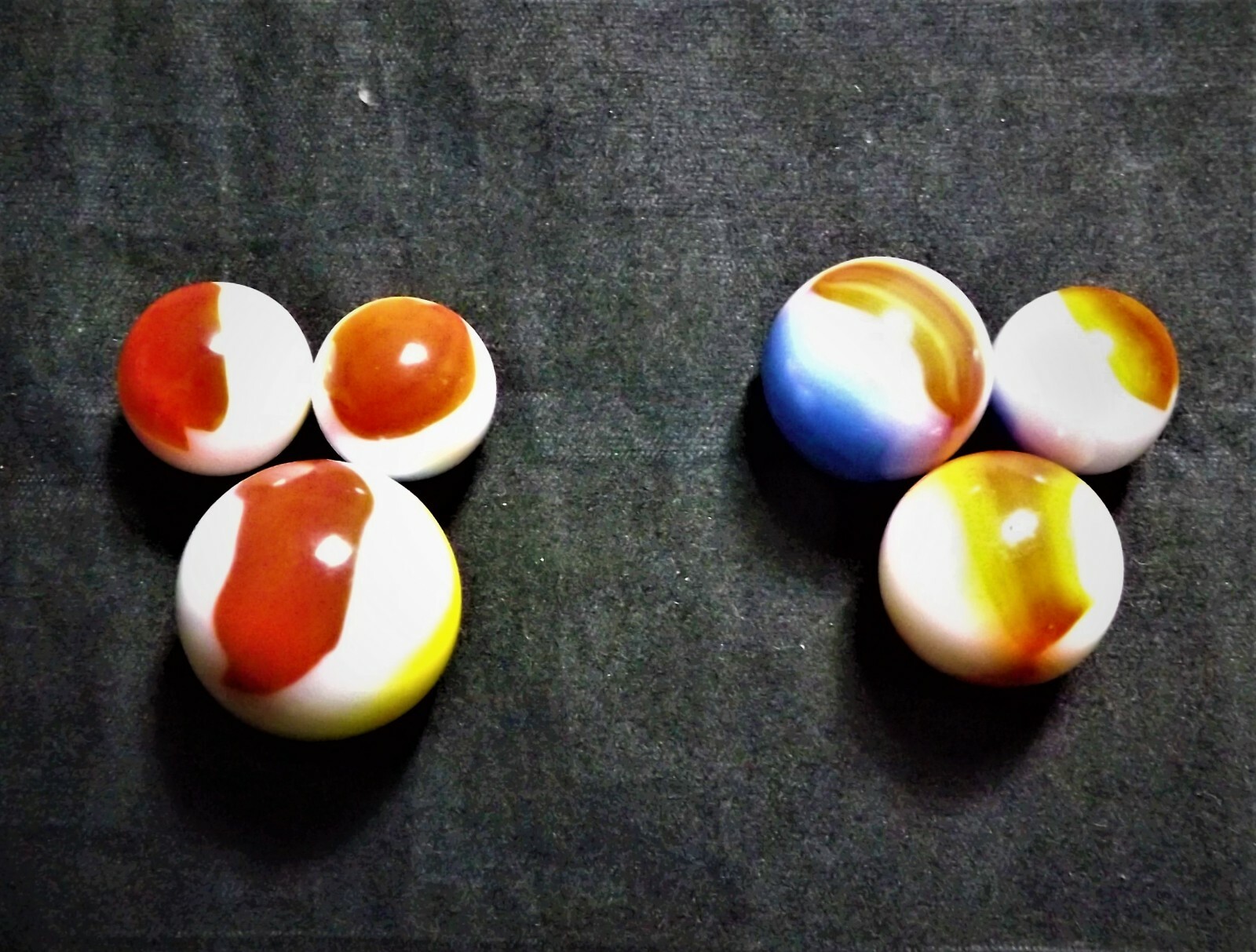 Характеристики
Country/Region of Manufacture
United States
***HOLY GRAIL MUSEUM GRADE ITEM / RARER THAN PGC "COMICS!"
***I will stand behind the ID of these marbles 100%...and THAT'S RARE. I will hold the money in my PayPal until you let me know you are COMPLETELY SATISFIED. I DO NOT rip people off....there are plenty of ugly people and especially, CORPORATIONS that are in that "game."
***This is a no-nonsense listing. I'm EXPERIENCED with marbles and have NEVER SEEN AN ITEM THIS FANTASTIC. I have positively ID'd these marbles as Peltier Patches C. 1927 - 1950's in Fiedler-like BRILLIANT, VIBRANT colors. Fiedler, in fact, helped start up new production at Peltier Glass Co. in 1924. Further, these may have been a post-WWII Peltier attempt to compete with Japanese Cat's Eyes that were never mass produced. Additionally, a few of these have BLOW-OUT holes typical of PGC marbles from Old School. Additionally, they all have the variable curved-edge Patches as per Alan's Marble Connection and some have the tell-tale Peltier effect of a letter-"S" shape.
***There are 35 smaller ones at +/- 5/8" and TWO super-shooters at a SUPER-RARE SIZE +/- 7/8". Most "shooters" are +/- 3/4". I believe..... and this is only an OPINION...the larger shooters + these 35 smaller marbles + the two-color quality Leather Bag ALL CAME AS A SET. A review of Peltier OGP on the West Virginia marble Collectors site clearly shows colors on OGP were FAVORITES of PGC and further evidence the possibility the Bag was a Peltier offering.
***CONDITION: All items, including the Bag, appear Mint and NEVER USED (these are definitely only Pre-owned). All marbles would be graded by me as Mint-Wet est. 9.0 - 10.0 with absolutely NO PLAYED MARKS....only "as made" Peltier markings.
***Marbles from this Era in this condition as a playable SET are UNHEARD OF......and IMO and others....they belong in a marble museum or the Museum of Modern Art in NYC. This item is an EXTREMELY RARE and truly Americana part of US History....the FIRST COUNTRY IN THE WORLD TO INVENT A MARBLE MAKING MACHINE!
Also, Peltier Co. was one of the NICEST bunch of "management" and owners I've ever encountered from reading their history. They LOVED marbles and ENJOYED making children and adults HAPPY by giving marbles away at times. And, I believe they even hid some on the Company grounds for people to find! Further, the railroad industry is indebted to Peltier Co. people for the fantastic train window glass they produced. It is a NATIONL DISGRACE that this truly GREAT Company closed in 2019 and is no more.
PROVENANCE NOTE: My handy-man / contractor found this item in a "crawl space" area of a very old home. My contractor tells me this area of this house has been UNOCCUPIED from the 1980's.
SPECIAL NOTE: Photo 7 was added after one viewer said these were Vitro Agate marbles. No photos or any evidence was offered by those previous viewers. Photo 7 shows these marbles I assess as Peltier marbles together with known Vitro Agates from my holdings. The Photo was taken with ALL these 6 marbles under the same lighting conditions in the ONE PHOTO. Photo 7 clearly shows a drastic VIVIDINESS of color difference. Together with other factors mentioned above, this verifies to me they are Peltier marbles. DO NOT EBAY-MAIL ME UNLESS YOU CAN OFFER EVIDENCE (NOT YOUIR "OPINION") THAT THESE ARE VITRO AGATE MARBLES I possesses a LOT of exemplars of Vitro Agates NONE are anywhere near a color-match of these Peltier marbles I offer for sale. FURTHER, this item has been EXTENSIVELY RESEARCHED and no other marbles found ANYWHERE color-match the items in this offering.
CAREFULLY PACKED AND SHIPPED VIA USPO TRACKING SHIPPING